Ever feel like your ecommerce campaign is treading water, barely keeping its head above the waves of competition? It's disheartening when your sales plateau or when that surge in conversions seems like it's always just out of reach.
That's why we've assembled a list of easy ecommerce marketing tips that you can try with your own product listings to bump the needle on your conversions.
Ready? Then let's get started!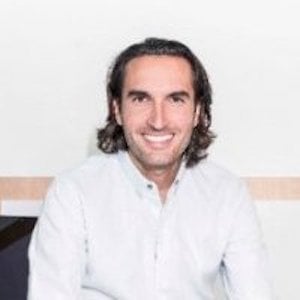 Yaniv Masjedi
CMO, Nextiva
Their expertise has helped Nextiva grow its brand and overall business
4 Ecommerce Marketing Tips
These four easy and effective ecommerce marketing tips can help increase your conversions.
1) The Price-Per-Unit Test
This tip might be a little focused, but it's really worth considering if you sell any type of consumable good, like soap, supplements or any type of food item.
Most ecommerce merchants merely present a price tag and a basic description on their product pages. But what if you delved deeper, peeled back the layers, and demonstrated what that price truly gives the buyer?
This is where portraying the cost per liquid ounce (guess who's already doing that?) per pound or per whatever unit of measurement can make a big impact on helping buyers choose your product over other alternatives: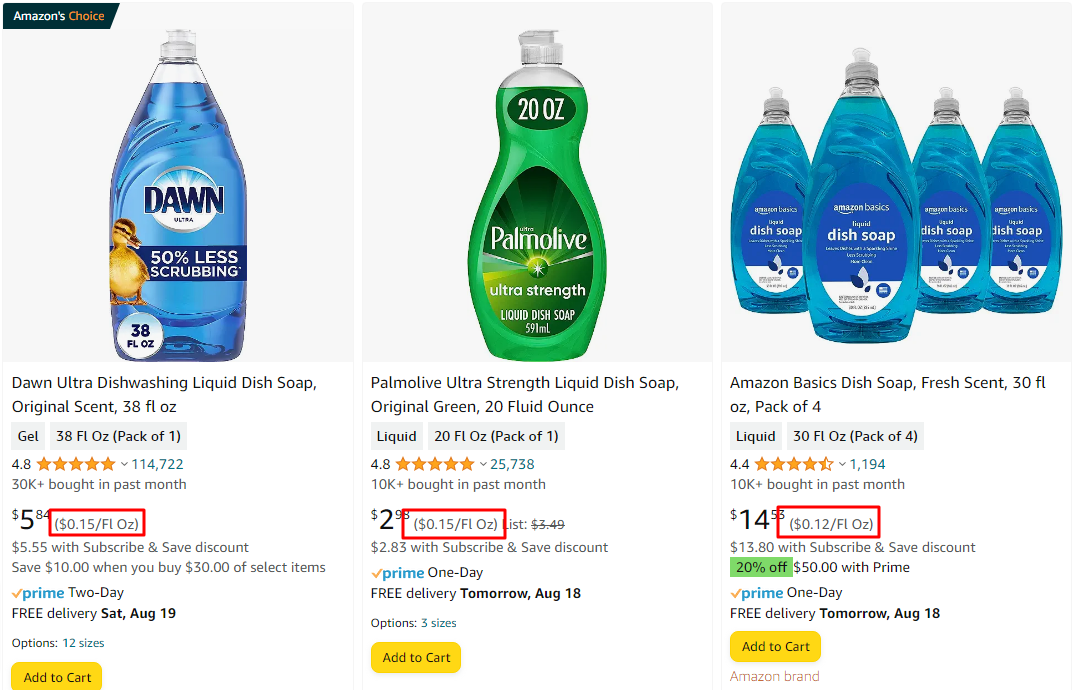 Let's say you sell a protein powder, and you sell for a flat amount. What most sellers don't realize is that a lot of people care about knowing how many servings it's costing them, and they're usually not that willing to do the math or themselves. It can be a really big help by providing the cost breakdown per pound or per serving for people seeing your ecommerce ad.
If you try this tactic, you'll effectively offer a solution that resonates with discerning consumers. You're painting a picture of affordability and practicality, making your offerings not just appealing, but undeniably accessible.
Small changes like these can mean a big difference in boosting your conversion rates in ecommerce channels.
2) Leverage Your Own Internal Search Functions
When it comes to vetting ecommerce data, the most overlooked source you have right under your nose is your website's internal search feature because:
30% of customers use internal search on ecommerce sites.
Conversion rates are 1.8X higher when shoppers use the internal search feature.
Plus, this data source is a critical informant, providing a window into the preferences, interests and behavioral tendencies of your site visitors.
This is where diving into the past data of how your users navigate and use your search functionality can give you droves of insights on how to optimize your navigation. It can hint at what you might need to simplify or even remove entirely.
The search queries entered by your visitors are like a shorthand for their intent: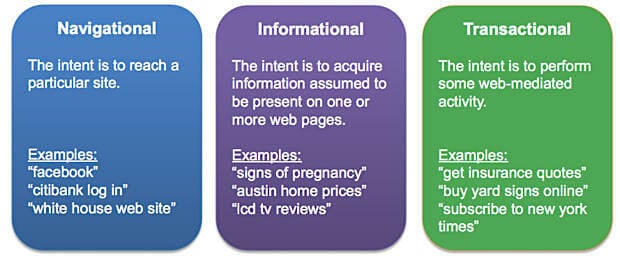 This combo of internal search data with conversion analytics is hugely important. It enriches your strategic vantage by fusing intention with action.
At its core, this is really all just an exercise of empirical analysis. Data-driven correlations emerge, exposing patterns that inform your understanding of the products or solutions most in demand.
3) Optimizing Listings and Pages for Mobile Users
In the contemporary landscape of e-commerce, optimizing the mobile shopping experience is no longer a luxury, it's a fundamental necessity. The paradigm shift toward on-the-go transactions demands a meticulous examination of your mobile payment options.
Mobile payment methods, like Apple Pay, epitomize the fusion of convenience and security. About 60% of e-commerce sales are made on a mobile device, meaning that consumers are craving mobile-optimized shopping experiences:
Integrating these payment methods into your e-commerce platform ensures that your customers can seamlessly transition from product exploration to final purchase, regardless of their location or device.
Moreover, the potency of mobile text notifications should not be ignored. This kind of reminder can have really strong open rates, making it one of the best sales tactics for mobile-led ecommerce strategies:
Capitalizing on this direct line of communication allows you to provide timely updates, personalized offers, and gentle nudges, all contributing to nurturing customer engagement and reinforcing brand loyalty.
It's crucial to emphasize that the integration of these mobile-centric features goes beyond mere technological sophistication. It speaks to an understanding of your audience's behavior and preferences, catering to their desire for a frictionless and efficient shopping experience.
4) Feature PayPal as a Payment Option
While PayPal may evoke varying sentiments among merchants, its impact on conversion rates is undeniable.
Offering PayPal as a payment method can yield an impressive increase in sales — often up to 28%.
Regardless of personal preferences, these numbers underscore the tangible benefits of diversifying your payment landscape. PayPal's involvement demonstrates a dedication to usability and accessibility. It recognizes the variety of preferences within your consumer base and the fact that people's comfort and level of confidence with various payment systems might vary widely.
PayPal even provides a couple of pay later options, like the ability to split purchases between $30-$1,500 into four interest-free, bi-weekly payments with no late fees: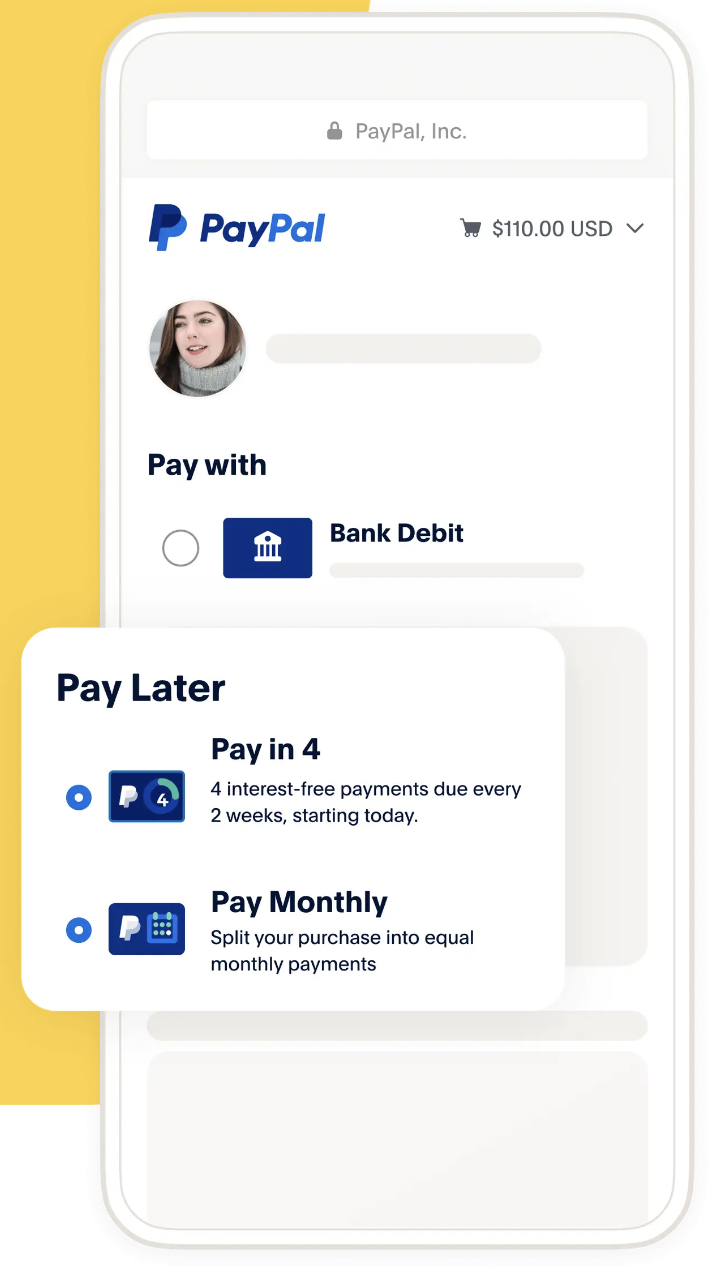 Additionally, the inclusion of PayPal fits with a larger trend in e-commerce — the improvement of customer experience.
PayPal was founded in 1998, and in its whole existence, they've developed a strong degree of trust with its users. The availability of PayPal as a payment option helps clients purchase from your online business with the comfort of knowing their transaction is backed by PayPal.
It caters to a segment of shoppers who view PayPal as a trusted intermediary, enhancing their overall perception of your brand.
Final Thoughts on Ecommerce Marketing Tips
While not every point we've laid out may apply to your brand, we strongly encourage you to experiment with the execution tactics of your ecommerce campaigns.
A little bit of tinkering here and there might open the door to a flood of conversions you didn't even know were there. All it takes sometimes is appealing to the right needs of your audience for your products to sell like hotcakes.
Just remember to constantly measure your results between changes so you can properly understand the impact of your adjustments. Good luck!
If you're ready to boost your bottom line, Single Grain's

ecommerce marketing experts

 can help!👇
Repurposed from our Marketing School podcast.