We're always on the lookout for all-stars who work hard and play harder
Let's
Innovate

Together View Open Positions
Our Favorite Thing About Working At Single Grain
When Talent Works in Tandem, it Sparks
Endless Creativity.
Forget the forced pep talks and manufactured connections of yesteryear. We want you to love where you work and we're on a mission to normalize this enthusiasm in the industry. We build genuine relationships together and with our clients to make that happen because talent and camaraderie are a fool-proof combination for excellent teams.

When you work with Single Grain, you have the space and the flexibility to be curious and explore. We help clients worldwide actualize their business marketing goals, but we always stay true to our people in the process.

Our team members are doers and innovators, experts and creatives who get the support, tools, and flexibility they deserve to thrive in a highly-competitive market.

Join our movers and shakers at Single Grain to transform the landscape of the digital marketing scene.
What We
Look For
Here at Single Grain, we strive to become the best version of ourselves, to grow continuously, and help each other rise to the occasion. These principles allow us to do that and collaborate with each other and hold ourselves accountable.
Hungry: We are always looking for people willing to push themselves, to level themselves professionally and personally.
Humble: We are looking for someone who understands that there is always room for growth and improvement.
Smart: We aren't just looking for someone who is intellectually smart but people-smart as well. Ask yourself, 'how do you communicate with your peers?'.
View Open Positions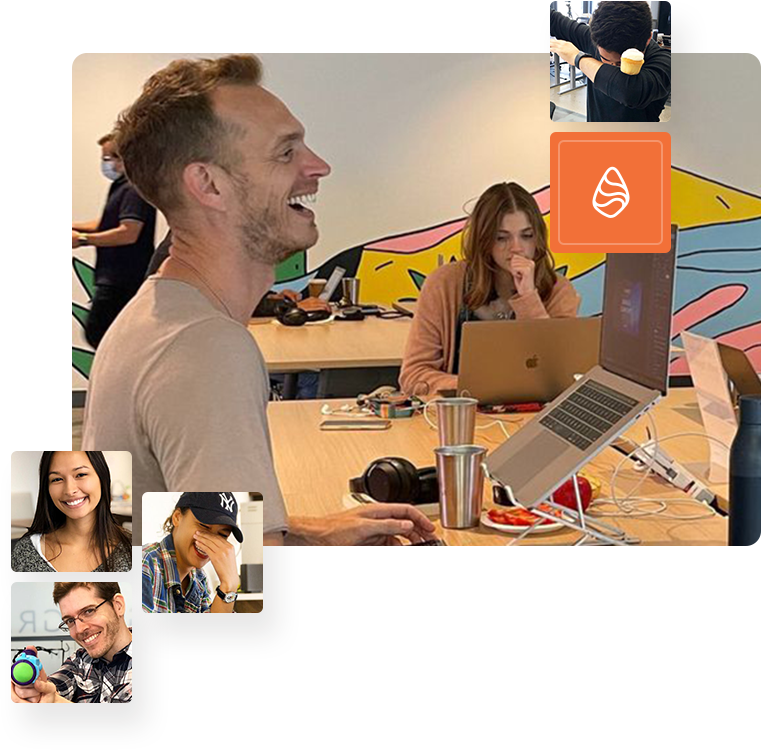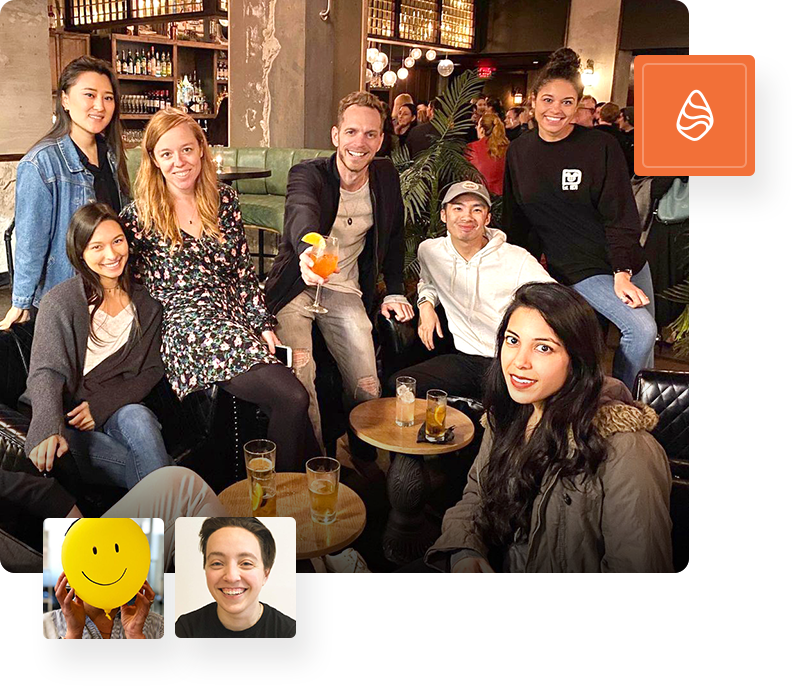 Equity, Accountability, and
Our Commitment to Diversity
Our commitment to maintaining diversity and equity isn't to meet a quota – we believe that heterogeneity repels stagnation and attracts innovation. For example:
62% of our company is female-identifying
71% of Senior Leadership is female-identify
31% of our team are People of Colour
Our women-identifying team members outnumbered male-identifiers 2 to 1
On average, the women-identifiers are making $14,600 more per year than the average male-identifying members.
Regardless of your age, nationality, gender, sexual orientation, or race, you are an integral part of the fabric that makes us a truly global team.
Company's
Benefits
When it comes to being a stellar workplace, we walk the walk. That's why our team gets the best of both worlds – a place to be creative, innovative, and curious and get compensated fairly for their time. Besides the in-office and remote benefits, your voice and experience matter, and we always look for ways to maintain excellent relationships with each member of our team.
So what's in it for you?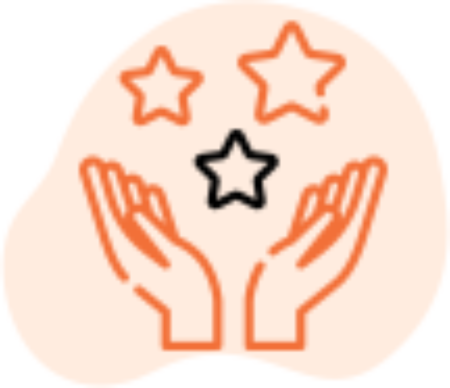 Resources and tools to actualize your full potential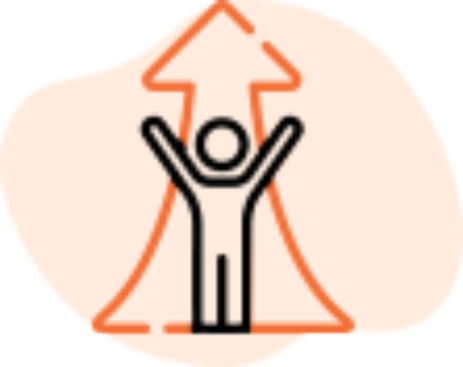 Mentoring and endless possibilities for growth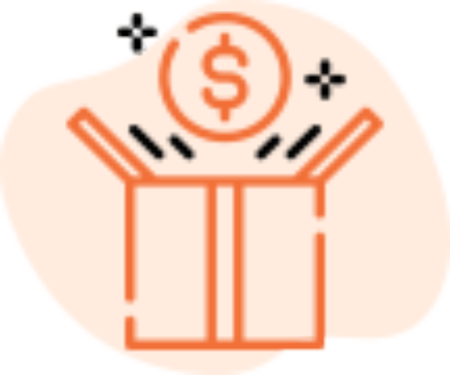 Fair, competitive compensation and benefits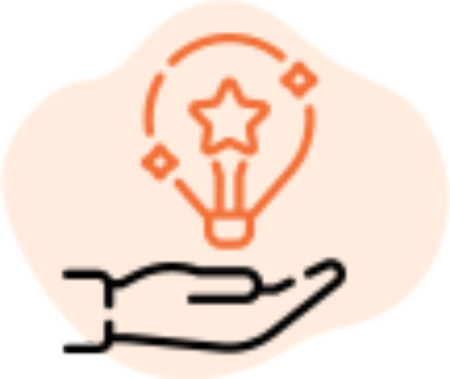 A space to voice concerns, make changes, and approach things differently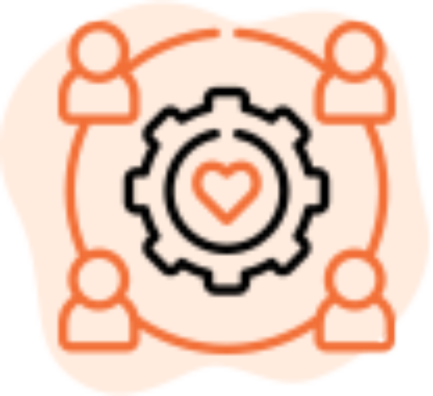 A hierarchy-free, collaborative working environment
See why working with us helps you actualize your
full potential.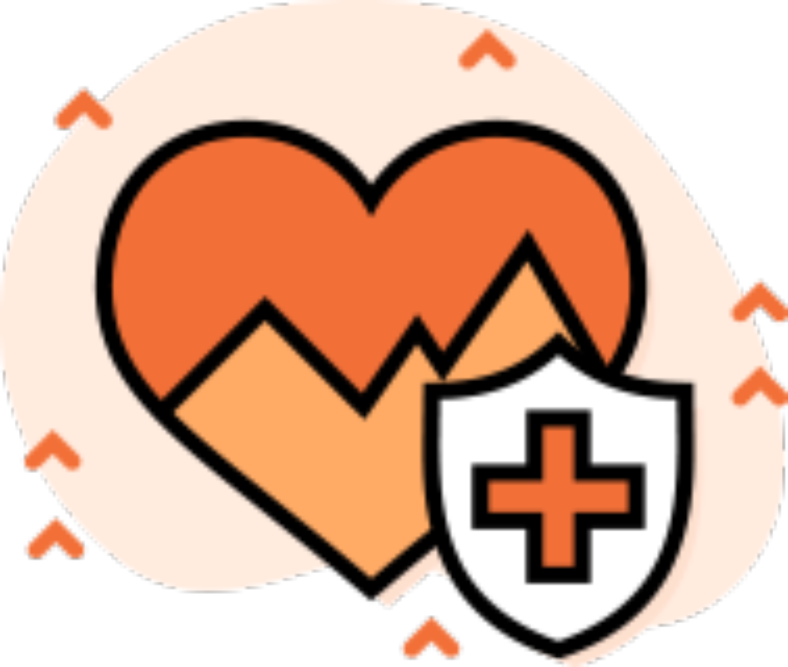 Medical, Dental and Vision insurance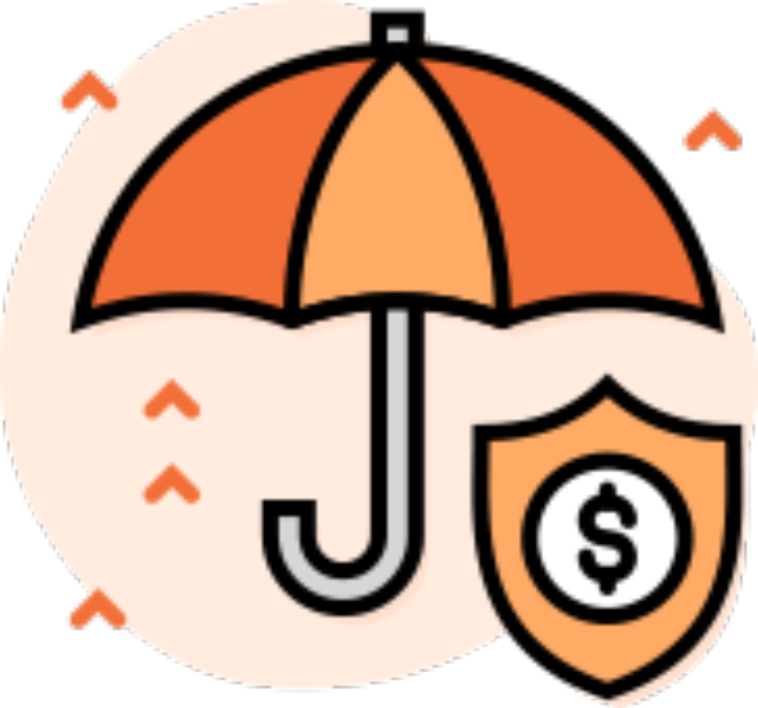 Life Insurance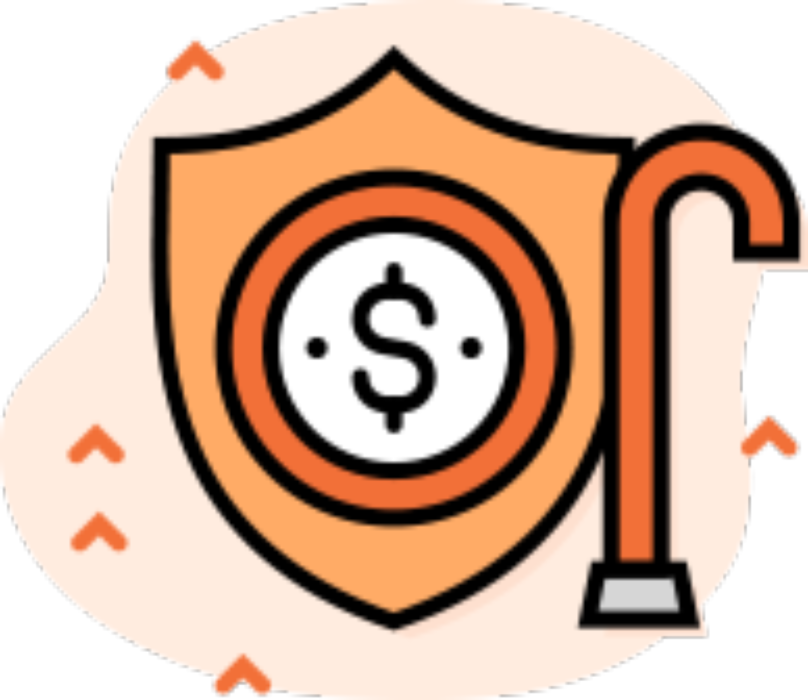 401k with 4% match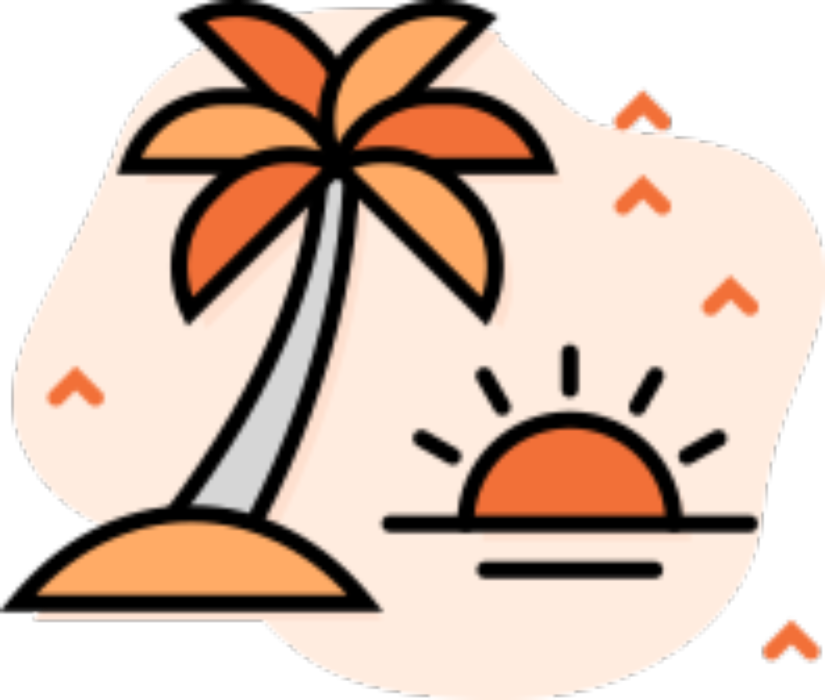 Unlimited PTO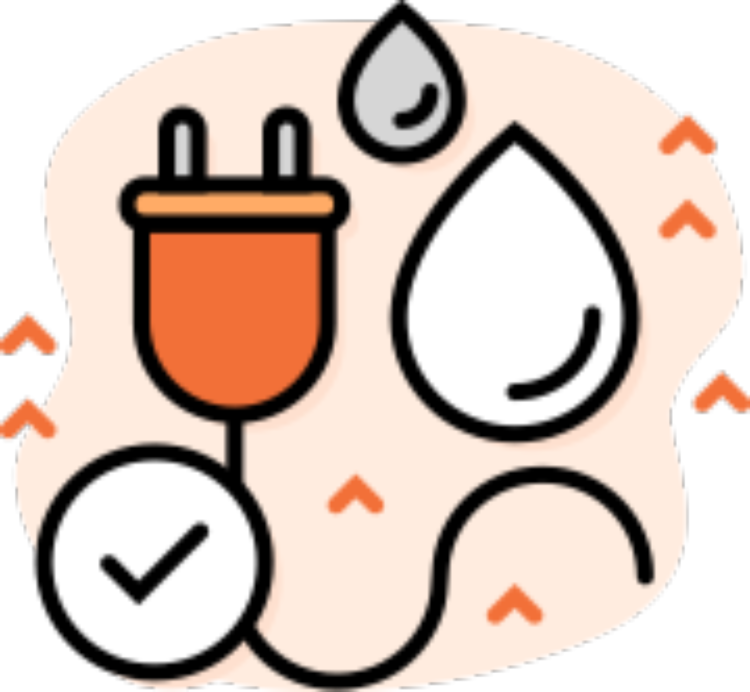 Monthly Utilities Covered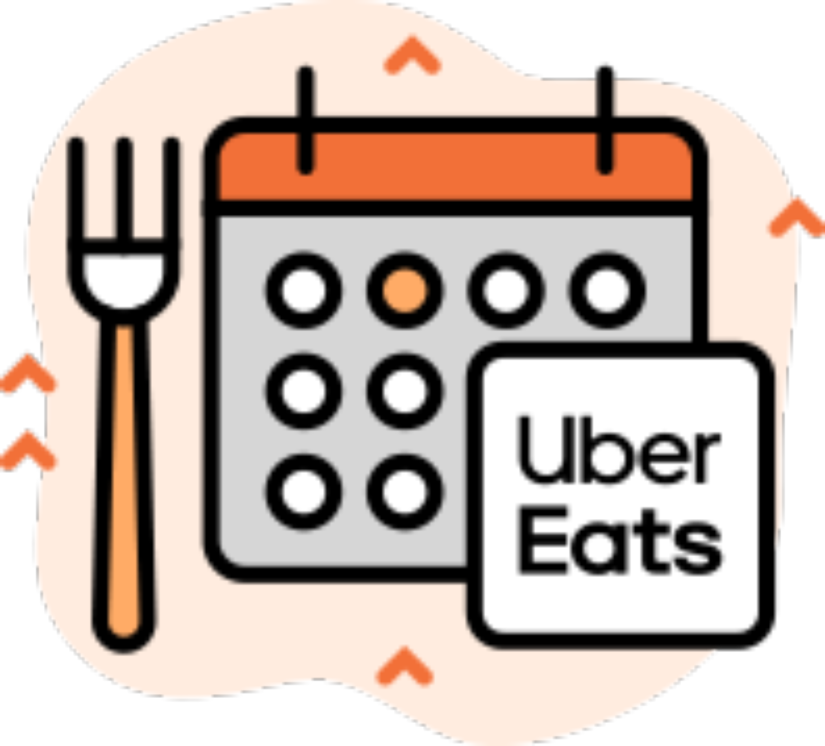 Monthly Ubereats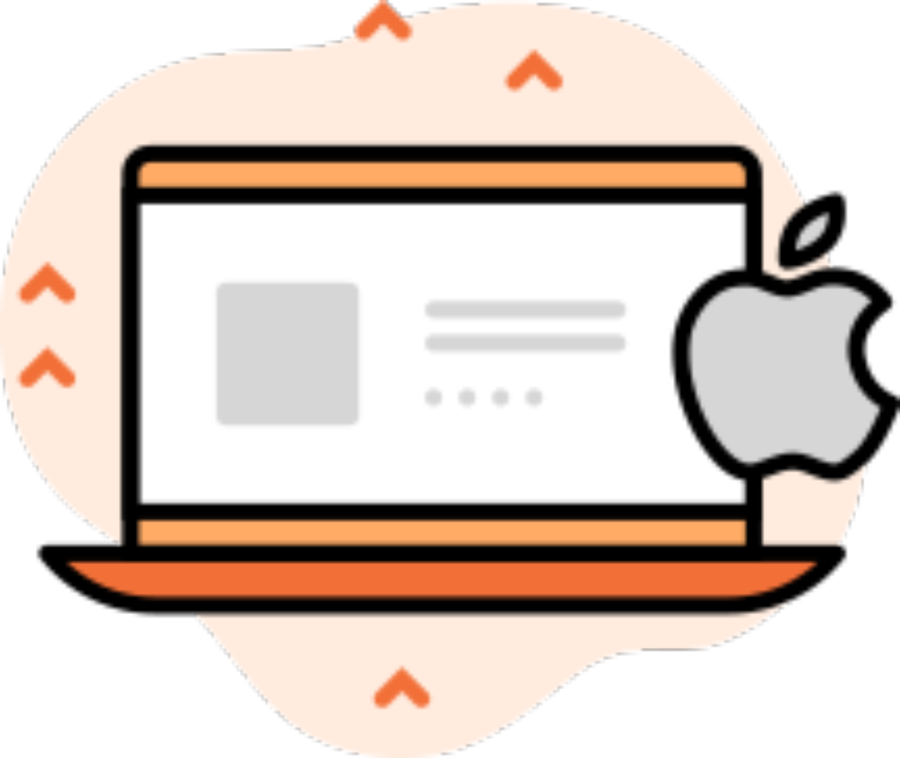 Macbook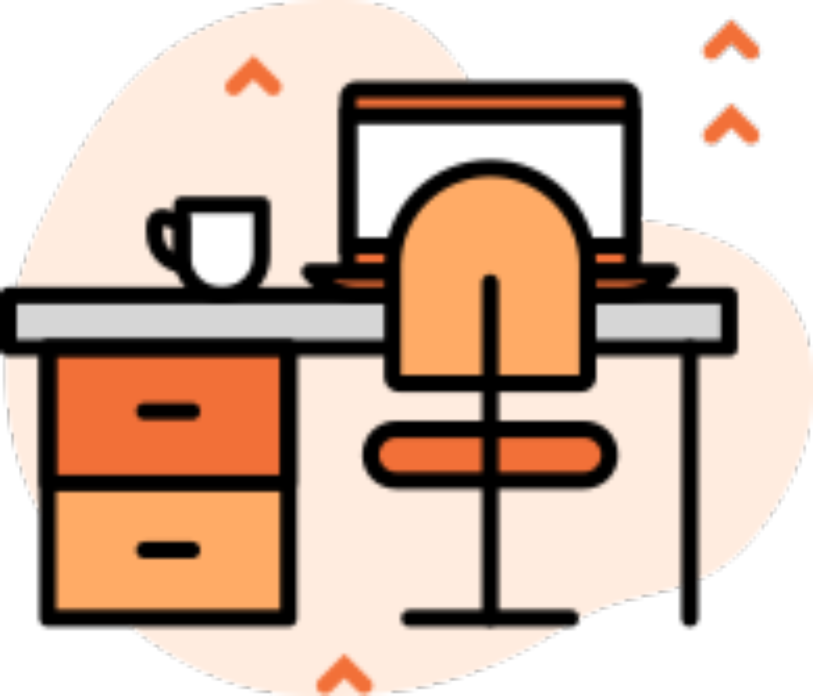 Full Home Office Set Up
Our Employees
Love Us
Here's what they have to say
"I joined Single Grain because I felt I needed to be part of a culture whose values were meaningful to me and that I could stand up for. Having been part of this team for some time now, I've reinforced the belief that I've come to the right place. If you love teaming up and making things happen, taking initiative in developing and optimizing processes that will ultimately benefit the way you and your team do business, this is the right place. What I truly value, aside from what I've previously mentioned is the fact that although I'm still learning and building my career, the Single Grain team has trusted me and guided me to become a well rounded professional by putting my ideas to test, iterating them, therefore asserting the fact, that my ideas, are important."

Alfredo Caballero
Business Development Representative

"Single Grain is legit unmatched in its commitment to leveling up employees. From the generous education stipend and coaching to the new experiments that you're able to propose and own, Single Grain is an epic place to work for anyone who's driven to learn and be entrepreneurial within their role."

Zach Grove
VP, Marketing

"I feel at home at Single Grain. I love the innovative team I work with and our thoughtful leadership team who strives to not just make our work environment more optimal but also our lives. I value our Summer Fridays, and group virtual gatherings that come with gifts and snacks! Our CEO lives his philosophy of "keep leveling up" and it inspires me to continue to be 1% better version of myself every day."

Danielle Schwolow
Sr. CRO Manager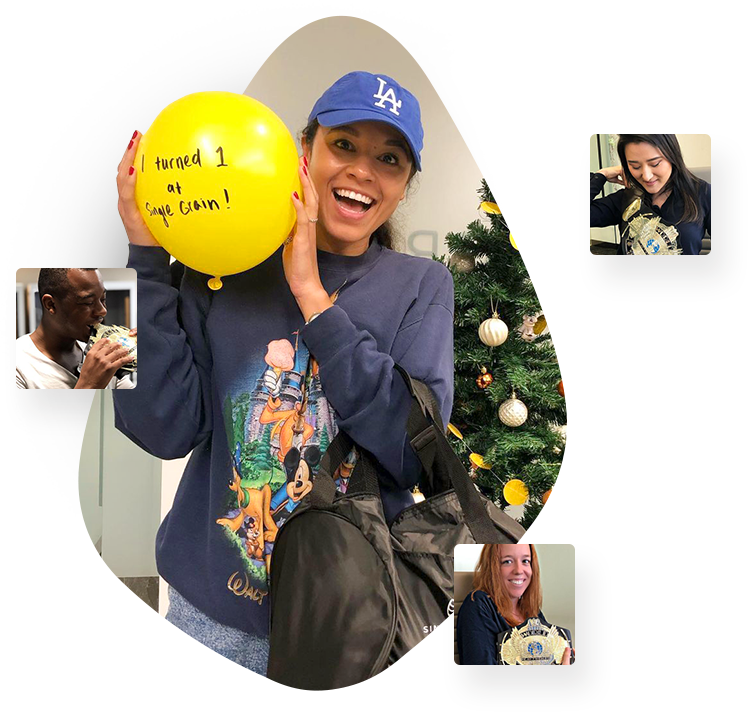 Company
Awards
At Single Grain, we dedicate ourselves to helping our crew feel comfortable, happy, and in charge of their careers and growth. We uplift and support our teams through the good times and the not-so-good times, and we're proud to say that it shows.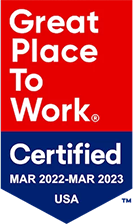 We Are a
Great Place
to Work®️-Certified™️
Candidate
Journey
We Care About and Nurture Great Talent
We don't go the full automation route when it comes to your journey as a candidate. Our goal is for talent to know that they're an asset, not a byproduct, and our process is straightforward with every step.
1
Application Phase
Apply to one of our roles or the open team role if you don't see a career that matches your skills.
2
Applications Review
We screen applications to ensure that we're a good fit for the applicant and the applicant is a good fit for the job.
3
The Interview
During these interviews, we'll give you a clear and comprehensive overview of your future role and engage in a conversation with you to determine where you'll thrive in our company.
4
Job Offer
We make an offer to the candidate we feel is the most likely to succeed in the role.

You're IN!
Welcome to Single Grain's team!
What happens once you're in?
Onboarding Done Right
We'll never leave you hanging and you don't have to figure it out on your own. From day one, we'll cover your role, expectations, break down the salary, and go over potential growth options so you have a clear idea of what to expect.
Supportive Management and Peers
We're with you every step of the way during your time at Single Grain. Our managers are people-professionals who help nurture your growth and set you up for success and avoid overwhelming you with micromanagement. We recognize talent and the value you bring to the table, and we work with you to enhance your skill-set and go higher.
Consistent Career Growth
Because we're overachievers, we respect the hustle and support people's need to gain experience. Our team helps you enhance your skill set by fostering real career growth opportunities. With Single Grain, you'll learn, grow, and have opportunities for career advancement at every stage of your employment.
Internship Program
Want to be part of the team but don't have enough experience? We'd love to have you join our internship program! The internship combines theory and practice with work and play, empowering you to gain real-world experience in real-time. We'll teach you the tricks of the trade and set you up with the people and tools you need to start a vibrant and successful digital marketing career. Watch the video below to learn our interns experience:
Browse our open positions today and join a team that can't wait to meet you.
What Are You Waiting For?
Browse All Job Openings