There's a seemingly infinite number of SEO companies out there, many of whom will promise you the moon. But which ones will actually deliver? Which SEO firm can you trust to provide a legitimate service with tangible, measurable results?
Most importantly, what should you be looking for to determine the agency that best fits you and your business' goals?
In this comprehensive guide to 2022's best SEO agencies, we'll do the legwork for you and let you decide.
---
---
Top 6 SEO Companies to Work with in 2023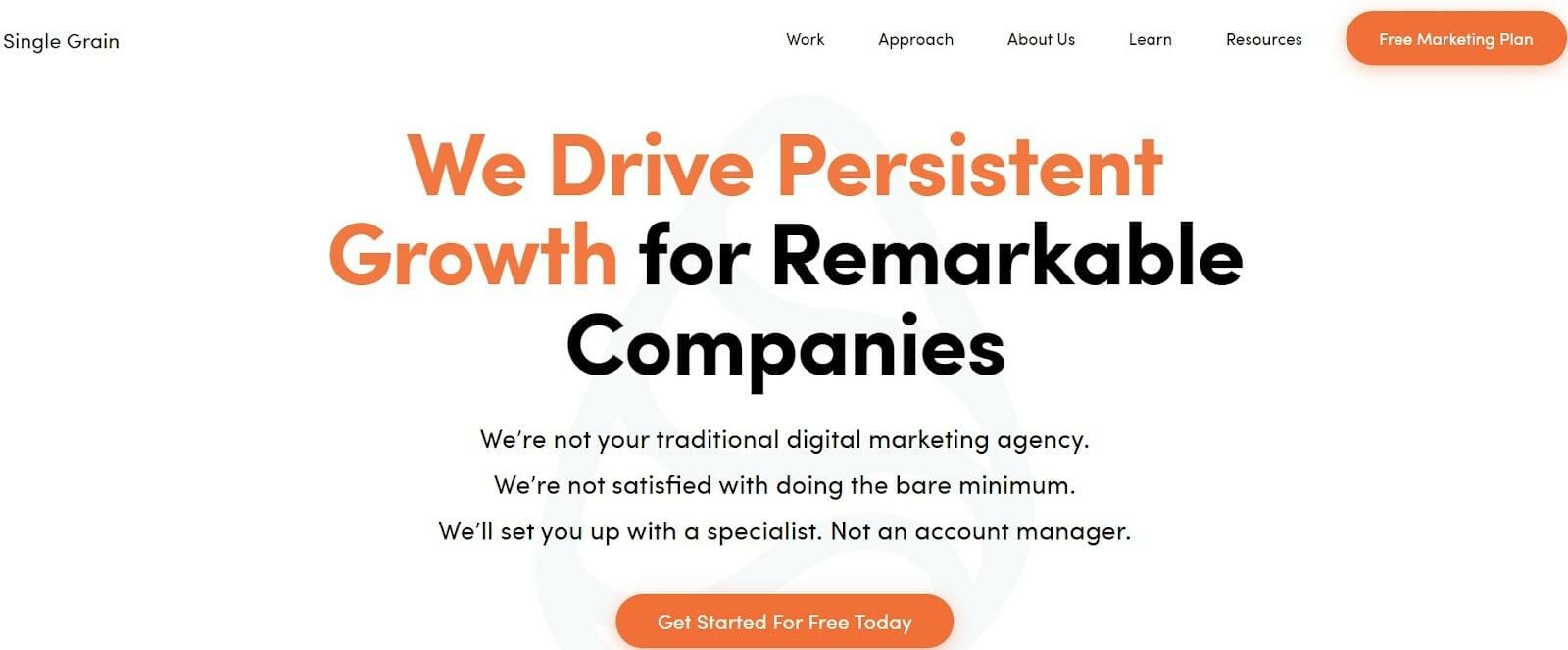 Specializes in: Full-service SEO
Top 3 Clients:
Pricing: $$$
Single Grain is a full-service digital marketing company with 12+ years of experience in SEO consultancy and strategy implementation. We'll set you up with a specialist (not a fancy but worthless "dedicated account manager") to focus on building website authority, fixing technical SEO and developing content marketing strategies that deliver long-term online success.
Our SEO campaign strategy consists of:
SEO goal evaluation and KPI setting
Keyword research
Competitor analysis
Technical SEO analysis
High-quality link acquisition
Voice search optimization
Core web vitals optimization
Content marketing and optimization
Conversion tracking
Search Console and analytics monitoring
Regular reporting
Our proactive SEO services analyze your company's strengths and use them to solidify your brand's presence online. In addition, we constantly track your closest competitors to identify gaps in opportunities and capitalize on them to keep your business ahead of the rest.
Single Grain's great work ethic has allowed us to work with some of the largest companies like Uber, Amazon, Lyft, Salesforce, Airbnb and other industry-leading brands, and consequently enjoys great reviews. We specialize in elevating your company above the competition.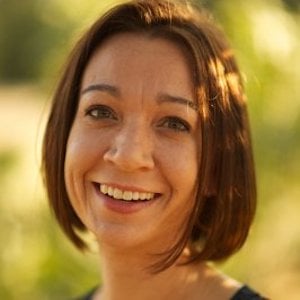 Kim Cooper
Director of Marketing, Amazon Alexa
Single Grain enables us to increase our impact without increasing our headcount
2) Ignite Visibility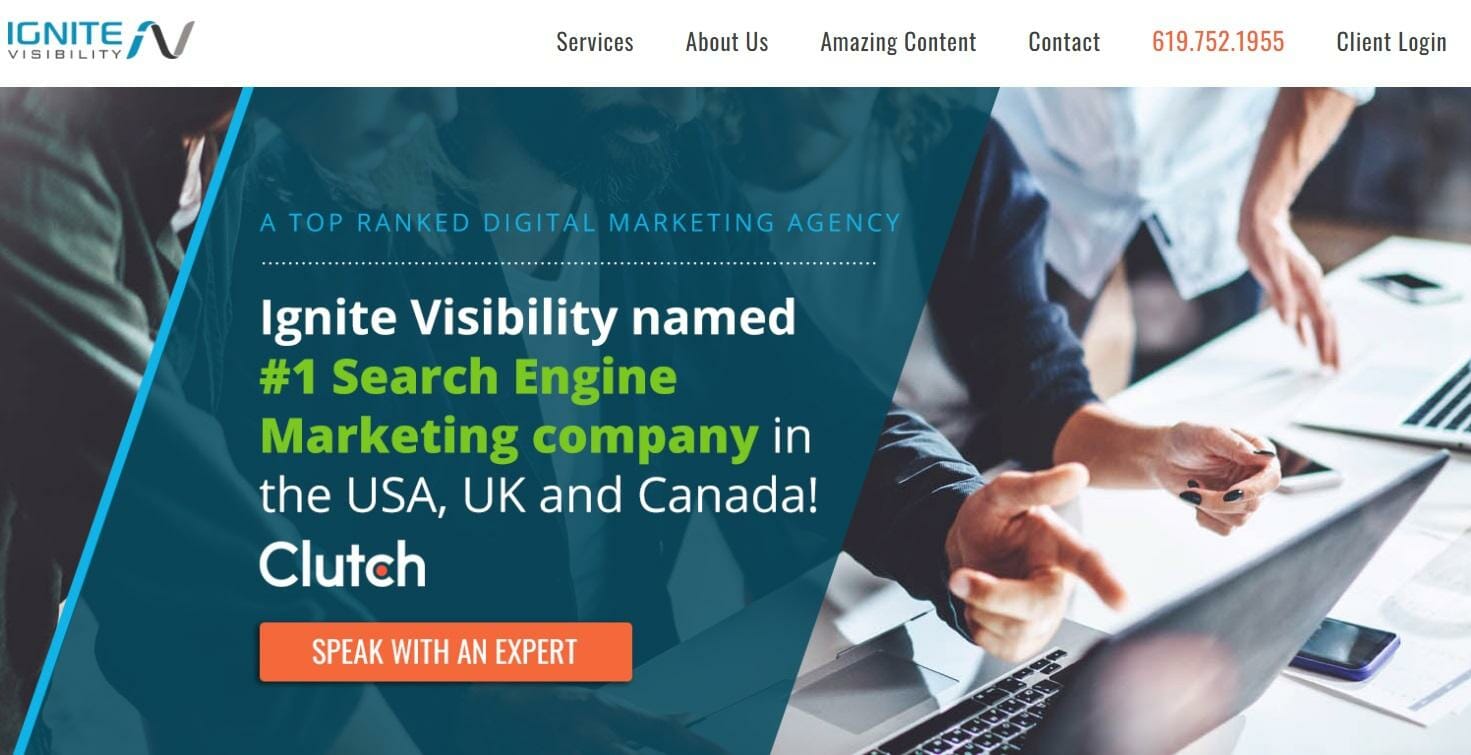 Specializes in: Enterprise-level SEO, industry thought-leadership
Top 3 Clients:
Tony Robbins
5-Hour Energy
The Knot Worldwide
Pricing: $$$$$
Ignite Visibility is a multi-national SEO firm driven by some of the industry's leading experts.
A regular keynote speaker at industry events, founder John Lincoln is the author of Digital Influencer and has been recognized as among the top consultants in the game.
Their team of experts puts their deep understanding of search and marketing to work via custom SEO solutions that combine on-page and off-page strategies with clear communications that have produced strong results for major names like motivational speaker Tony Robbins and the 5-Hour Energy Brand.
Though the company boasts that they manage over $100M in advertising spend per year, their team of 110 full-time experts ensures a low employee-client ratio which ultimately means each client gets the time and attention they deserve.
3) ReachLocal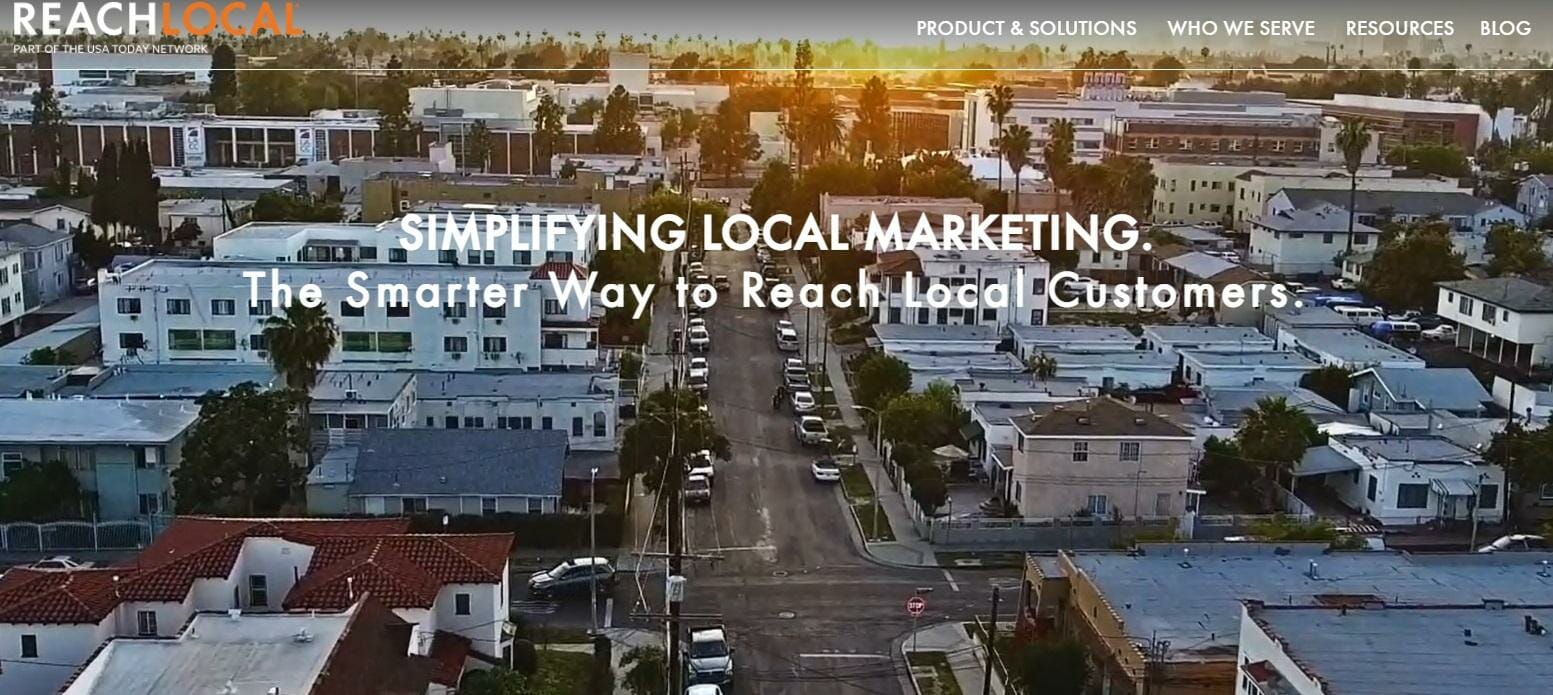 Specializes in: Local SEO
Top 3 Clients:
Santa Ana College
Skin Spa New York
F1 Boston Racing
Pricing: $$
For many small and growing businesses, local SEO is the key to success to ensure that your brand is highly visible when people look for products or services like yours in their area.
As their name implies, ReachLocal is an SEO firm that has carved out an enviable reputation as one of the best around when it comes to helping companies both large and small to use local SEO to its full effect.
The company is a proud partner with Google, Bing, Yahoo!, Yelp and Facebook. They use these platforms, along with their industry expertise, to help drive leads, increase sales, and boost brand visibility in local search.
Dive Deeper: 9 Factors that Can Immensely Boost Your Local SEO
4) Higher Visibility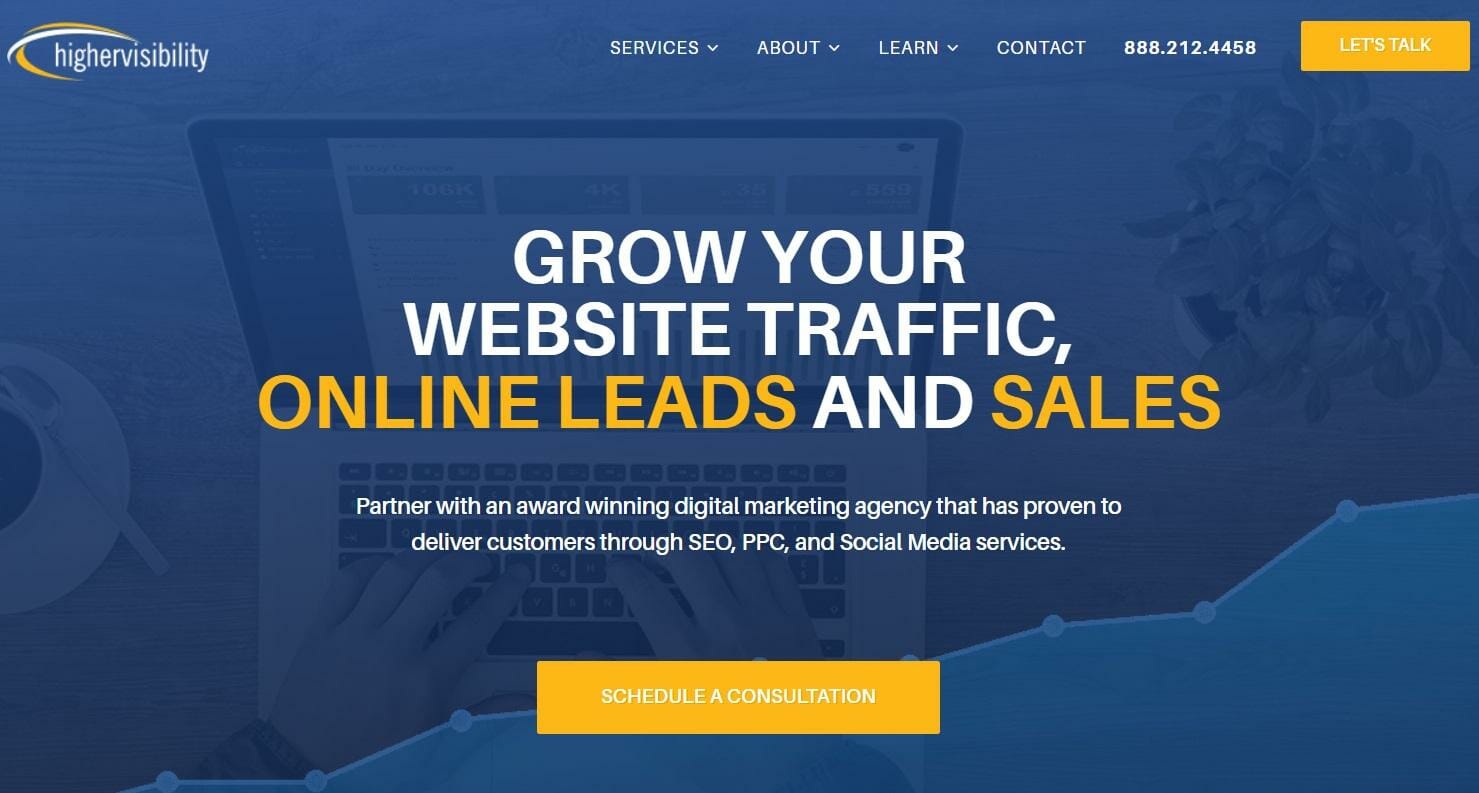 Specializes in: On-page optimization
Top 3 Clients:
Calibre Collision
Allure Bridals
Fitness 19
Pricing: $$$
In 2020, Higher Visibility was named SEO Agency of the year by reputable industry news outlet Search Engine Land. They earned that thanks to the company's honest, transparent approach and a commitment to really understanding the unique needs and goals of each individual client.
To meet those needs, Higher Visibility focuses on providing some of the best on-page optimizations in the business, striving to ensure that every page on your site is maximized to its full SEO potential.
One of the top SEO companies, Higher Visibility also promises to deliver clear, simple-to-follow yet easy-to-understand reports so that you can keep a close eye on the kind of return you're getting on your investment.
Dive Deeper: 8 Essential SEO Reports to Create for Your Client in 2023
5) Duffy Agency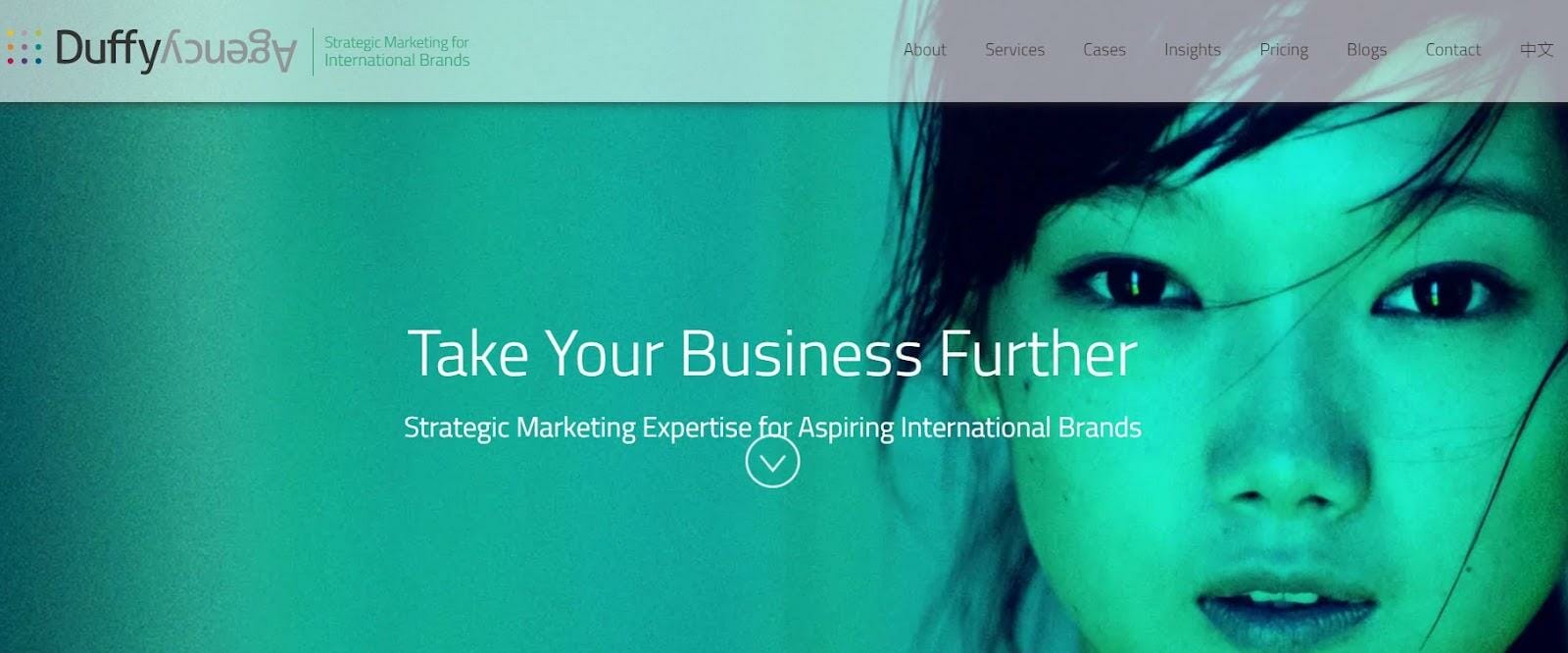 Specializes in: Multilingual and international SEO
Top 3 Clients:
United Nations World Food Programme (UNWFP)
Niquitin
Cavidi
Pricing: $$$$
Local agencies may be a great choice for local SEO, but what if you're expanding internationally and need to reach customers in multiple languages across multiple countries?
If your business is anything like the United Nations World Food Program or Niquitin, you turn to the Duffy Agency. They've carved out a niche as a successful multilingual SEO firm by channeling their wealth of international marketing experience into the research, development, implementation, and management of results-oriented SEO strategies.
Dive Deeper: International SEO: How to Optimize Your Website to Capture a Global Audience
6) OuterBox

Specializes in: E-commerce SEO
Top 3 Clients:
Atlas Oil Company
K2 Awards & Apparel
Matco Tools
Pricing: $$$$
While many of the best SEO companies are well equipped to work with all kinds of businesses, those running an online store may prefer to work with a specialist who truly understands the unique pain points faced by e-commerce companies.
OuterBox is an e-commerce SEO specialist that proudly claims to have helped their clients drive over $5.3B in revenue by providing effective solutions for stores that run on all major platforms, including WooCommerce, Shopify, Magento, and BigCommerce.
Held in high regard by a number of marketing industry thought-leaders as the best e-commerce SEO agency to work with, OuterBox's excellent reputation speaks for itself.
Dive Deeper: SEO for E-commerce Sites (Beginner & Intermediate)
What Is an SEO Agency?
Once upon a time, Search Engine Optimization was all about choosing the right keywords and placing them appropriately and effectively throughout your website.
While keyword research and placement still have their part to play, these days successful SEO is a multi-faceted operation that includes everything, like:
site performance
user experience
content strategy
and more
Let's face it: That's a lot. Even if you've got your content down to an art form, there's so much to think about, plan for, and put into place that it's usually too much for a business to manage successfully.
That's to say nothing of the fact that Google's algorithms are always changing, meaning that SEO best practices are changing, too. As such, if you DIY your SEO, there's always a chance that you're missing the mark when it comes to implementing the best strategies and the latest SEO techniques.
An SEO firm solves all of these problems for its clients.
An SEO agency is a marketing company that has in-house experts for each aspect of search engine optimization, such as website audits, link building, content marketing and creating an overall SEO strategy, in order to improve a your visibility in the search engines.
With a team of certified experts in all aspects of SEO, these agencies easily stay on top of current developments and algorithm changes within the major search engines. They put this expertise to work by fine-tuning an approach that helps clients improve their search visibility, increase click-through rates and, ultimately, boost conversion rates.
The Benefits of Hiring an SEO Firm
Hiring a reputable SEO agency may cost money in the short-term, but the long-term results from an effective strategy can pay dividends in terms of organic growth and increased conversions.
Here are several key benefits of outsourcing your Search Engine Optimization.
Keep on Top of Changing Algorithms
Google likes to change its algorithms a lot, and that can make it difficult for many businesses to maintain consistent ranking in the search engines. What once worked for you in terms of driving organic traffic to your site may no longer be producing the results you need. And without a good deal of SEO expertise, it can be difficult to figure out what you need to do to start improve your ranking and conversions.
This is where the best SEO companies are worth their weight in gold.
They constantly keep abreast of the latest developments in the world of search and adapt what they do to help their clients with individual needs maintain an effective online presence.
Implement SEO Best Practices
It can't have escaped your attention that there are thousands of articles, tutorials and videos out there that offer to share with you the most effective SEO tactics.
The problem is that wading through that wealth of information to find those diamonds among the coal can be an enormous undertaking, particularly when many articles you read are a few years old or they seem to contradict one another.
With outsourced SEO, this isn't something you need to worry about.
Your chosen agency's experts combine their experience with tried-and-tested techniques that have proven to work to create and implement the most effective SEO strategy for your brand.
Dive Deeper: 14 Effective SEO Techniques to Drive Organic Traffic in 2023
Take Advantage of Better Backlink Building
Read anything about SEO and it won't be long before you hear about the importance of generating quality backlinks from reputable, authoritative sites.
This is a big task for any business owner to take on by themselves. This is especially true if you're new to the very concept of link-building and don't know which sites are worth getting a link from, let alone how to go about getting it.
An SEO firm can prove their value in this regard. They know how to identify the best websites to reach out to for link-building purposes and how to approach them.
Dive Deeper: 8 Ways to Use External Links to Improve Your SEO
Save Time and Money
Perhaps the most significant benefit of hiring a digital SEO company is that they can be significantly more cost-effective than either doing the work yourself or hiring your own in-house SEO team.
SEO is not a one-and-done job. Instead, it's an ongoing process that can take up a lot of time. If you're a small business owner, those are precious hours in which you're not providing value for your customers and generating revenue.
If you're a medium or large business, the cost of hiring in-house staff (think salaries, overheads, benefits, etc.) can work out to be much more expensive than the cost of outsourcing.
Dive Deeper:
* Why You Should Use Long-Tail Keywords in Your SEO Campaign
* How to Create a High-Performance Content Marketing Strategy in 2023
* How to Rank Your Brand-New Website When You Don't Know SEO

How to Choose the Best SEO Agency
So, you've made up your mind that hiring an SEO firm is the best move for your business, but with so many options to choose from, there's still the not-so-small matter of picking the right one.
Below, we've highlighted some of the common traits that set the top SEO companies apart from the rest, as well as those all-important red flags that tell you a particular agency should be avoided.
They Communicate Clearly and in Concrete Terms
For some business owners, the world of SEO can be very confusing, which is why they decided to hire an agency in the first place. The problem is that some less-than-reputable agencies will take advantage of that.
Like a magician trying to keep his tricks a closely guarded secret, they shroud their consultation in mystery, throwing out industry jargon with aplomb and promising big results without ever explaining exactly how they're going to produce them. Avoid these agencies.
🚩  Not only does non-transparency make things more baffling for you, but it's also a big red flag that they're either deliberately making SEO sound mysterious to charge you for more than you need or using black hat SEO tactics that are only going to do your site more harm than good (like getting penalized by Google).
✅  Instead, look for an agency that speaks your language to clearly explain what they're going to do, how they're going to do it, and how much it will cost you. That way, you not only get the peace of mind that you're working with a reputable, legitimate agency but, more importantly, you also know exactly what you're paying for.
They Use Legitimate SEO Strategies and Techniques
We mentioned the term "black hat SEO" a moment ago, so let's expand on that. The term refers to the use of various tactics such as keyword stuffing, domain masking and buying links which are essentially an attempt to "cheat" a website's way to the top of search results.
🚩  Unsurprisingly, cheating never works. Search engines like Google are smarter than even the smartest black hat SEOs. They can identify when these underhanded tactics are being used and penalize your website, basically achieving the very opposite of what you paid your agency to do.
✅  So the best approach is to work with an agency that uses legitimate, Google-friendly tools and strategies, which are referred to as "white hat SEO." White hat SEO includes:
Keyword research
Indexing and Site Architecture
On-Page SEO (like URL structure, H1 headlines, meta description, image SEO)
Link building
Dive Deeper: The Complete White Hat SEO Guide: Google-Validated SEO that Works like Magic!
They Offer Measurable, Realistic Results
Watch out for any SEO company who make vague promises about "boosting organic traffic," as well as those who may be promising more than they can guarantee to deliver.
SEO is a long-game. Work that's done today may not begin to bear fruit until six months down the line and, at that point, a whole multitude of factors may influence the exact results gained.
🚩  So it's wise to stay away from anyone who says they can guarantee to have you on the first page of Google for targeted keywords within a few weeks.
✅  Instead, look for an SEO company that promise realistic, measurable results within a reasonable timeframe.
They Have an Excellent Reputation
Signing up with an SEO firm can be a big step for many businesses, so it's important not to solely base any decisions on their sales pitch.
🚩   If a company doesn't have any reviews online anywhere, feel free to ask them for details about their past clients. If they can't provide that either, that may signify that they've got something to hide.
✅  Instead, look at their testimonials, reviews and case studies and ask yourself:
Are these from legitimate businesses?
Do they speak highly of the agency itself?
Do those case studies show the kind of results that I'm after?
Dive Deeper:
* How to Write a Strong SEO Title Tag (with Formulas & Templates!)
* 9 Quick SEO Tactics That Only Take 10 Minutes to Implement
* 10 Underrated SEO Reporting Metrics That'll Impress Your Clients in 2023

What Is the Best SEO Agency to Work with in 2023?
While each of the top six SEO agencies listed above are the very best in the industry, each one focuses on a different speciality. This means that a large part of choosing which one to work with comes down to seeing which of those specialities best aligns with your SEO goals.
If you're all about improving your online visibility in local search, for example, then you'll find that ReachLocal is an appealing option . On the other end of the spectrum, those focusing on international and multilingual SEO may prefer to work with Duffy Agency. For e-commerce SEO, OuterBox may be the right agency.
However, if you want a full-service SEO solution tailored to the unique nature of your business and the challenges you face, look no further than Single Grain. With SEO specialists and thirteen years' in the business with results to show, we can help you truly level up your digital presence.
Schedule your FREE consultation with Single Grain's SEO experts to discuss your campaign requirements.  👇
Or learn more about what we can do for you here 👉   SEO Agency