Business is all about being one step ahead of your competitors and brands that do not care about competition ultimately vanish in the long run.
Inaccurate business forecasting and poor competitor analysis were the biggest reasons behind the decline of Kodak. The company held fast to its film-based business model even as everything was pointing to the advancements in digital photography – and, ironically, Kodak invented the first digital camera – which resulted in their filing bankruptcy. Hence, it is important to follow and measure your competitors' reach.
Competitor analysis lets you keep your finger on the pulse of your industry so that you know which strategies will give you maximum benefit. It is a critical part of your entire marketing plan.
Let's learn why competitor analysis is important and how to use the best tools to keep an eye on your competitors.
Why Is Competitor Analysis Important?
Competitor analysis is extremely important because:
It helps you reveal the strengths and weaknesses of your competition so that you know what you're up against and what it would take to beat them.
It lets you identify the type of marketing campaigns that are giving your competitors maximum leads so that you, too, can start investing on such campaigns and divert their leads.
You can quickly identify the industry trends and plan your strategies accordingly.
It gives you a better understanding of the things that your potential customers love/hate so that you can develop better products or services.
Questions that You Need to Answer
Here are some questions that you need to answer in order to conduct thorough research so that you can plan the best strategy:
Who are your top 5 competitors (both organic and inorganic)?
What are they doing the best?
What is their current market share?
Has their market share been increasing or declining?
What type of products/services do they offer?
What is their USP (Unique Selling Proposition)?
What sort of advertising strategies are they currently using?
Why do people love them?
What are the things that people don't like about them?
Which geographical areas do they operate in?
What is their pricing structure?
What are the keywords for which they are ranking organically?
What are their major PPC keywords?
What sort of engagement are they receiving on social media?
What is their advertising budget?
How do their customers rate their customer service?
Do their employees love them?
What sort of reviews do they receive regularly?
What is their total sales volume?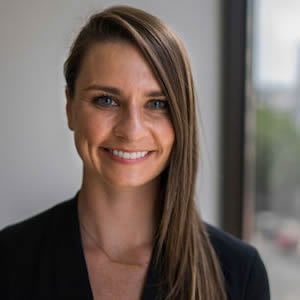 Jacqueline Foster
Demand Generation Marketing, Lever.co
We can count on them to bring new ideas to the table consistently
How to Start Competitor Analysis in 4 Easy Steps
Step 1: Categorize your competitors on the basis of their weaknesses and strengths. Write down the USP of each and every competitor. Perform a SWOT analysis to closely examine the Strengths, Weaknesses, Opportunities and  Threats related to your company: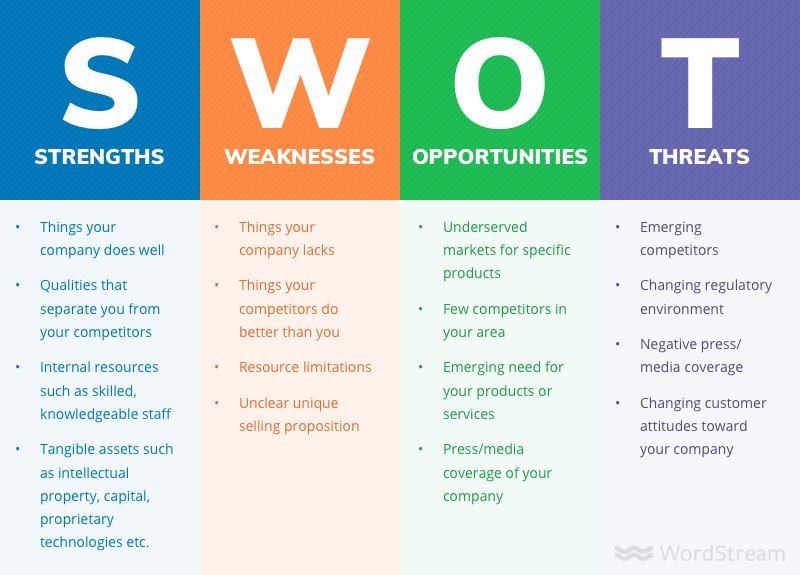 Step 2: Analyze their campaigns and social media activities. You can subscribe to their newsletter and follow their social media accounts to see how they interact with the prospects.
Step 3: Analyze their website and explore their SEO strategies and review their PPC ad copies.
Step 4: Study their annual sales report that presents information related to total sales volume, revenue increases and the overall market share.
Learn More:
Top Tools to Perform Competitor Analysis
Here are the top tools that you need to perform a comprehensive competitor analysis to identify both opportunities and threats that are important for your business' survival.
With SEMrush, you can evaluate the marketing efforts of your competitors on each of the four fronts: SEO, Advertising, Content and Social Media.
How to Perform Competitor Analysis Using SEMrush
Log in to the dashboard and enter the URL of your competitor. Choose "Domain Overview" from the drop-down menu: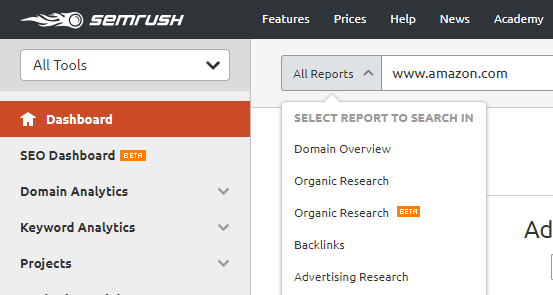 You can see the top organic keywords, top paid keywords, sample ads, list of backlinks, number of referring domains and sample image ads that your competitors are using:

Here is a view of sample ads:

By default, the country selected is the U.S. If you wish to check your competitor's reach in any specific country, just change the target country using a drop-down option: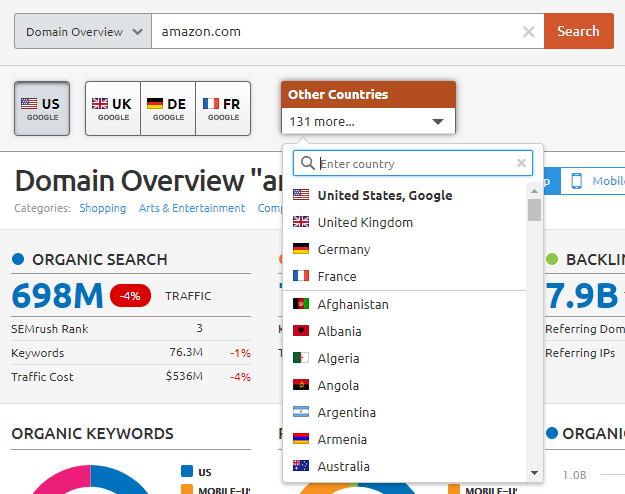 Similarly, you can click on the organic research menu and conduct deeper research to get more SEO insights. Here, you can see the top organic keywords and the amount of traffic generated from those keywords: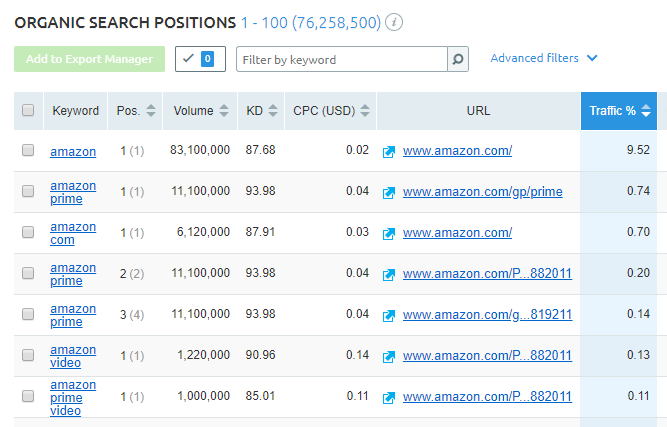 You can also see the percentage of queries in which your competitor's site is ranking for featured snippets, videos or reviews: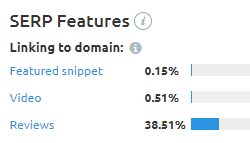 By clicking on "Organic Research" in the menu and then "Pages," you can see a list of the top pages that rank for the maximum number of keywords: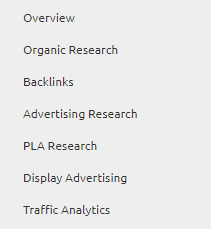 There are several sub-menus available like backlinks, advertising research, PLA research, display advertising and traffic analytics. You can click on each one of them to conduct comprehensive competitor analysis for paid search and backlinks.
Pros:
The entire SEO community went into shock when organic keywords became hidden in Google Analytics. SEMrush solves this problem effectively. You are able to identify the "Not Provided" keyword data under the "Organic Traffic Insights" section; all you need to do is connect your Google Analytics and Google Search Console accounts and it will display a list of top-performing organic keywords.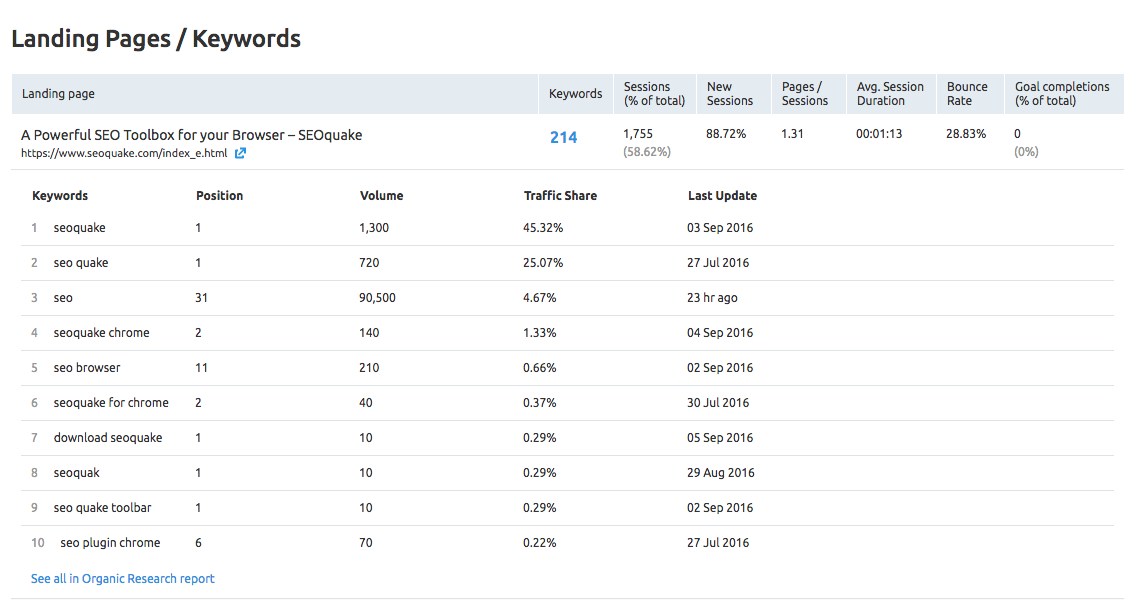 You always want to know which keywords are generating the maximum traffic for your competitors, and with SEMrush you can uncover your competitor's best-performing keywords (organic) simply by entering the domain name of your competitor in the keyword overview section.
With the help of the SEMrush Advertising toolkit, you can reveal your main paid search competitors, see the keywords they are bidding on and see examples of their ad copy.
SEMrush lets you conduct a domain versus domain comparison. You can compare up to five domains side by side and uncover essential details like keyword data, ad strategy or content. This comparison is extremely useful with access to so many details.
The SEO content template lets you create well-crafted, SEO-friendly content after analyzing your competitor's content that is ranking on the first page of Google and offers recommendations to improve your content.
Cons:
SEMrush is costly. The basic pro subscription starts at $99.95 monthly.
With so many tools, reports and data available, it can be difficult for newbies to understand the full capability of this tool properly.
Ahrefs is the best tool if you want to conduct a comprehensive backlink analysis of your competitor's domain. It has a lot of new features that help make your task easier.
How to Perform Competitor Analysis Using Ahrefs
Log in to the dashboard and enter your competitor's URL in the search bar.
You will be able to see the number of backlinks, total number of referring domains, total number of organic traffic and total number of organic keywords.
On the right-hand side, you will be able to see a breakdown of the links on the basis of dofollow, .gov, .edu, government etc. This can give you an idea about the trustworthiness of the site and the effort you need to apply on your link-building campaigns.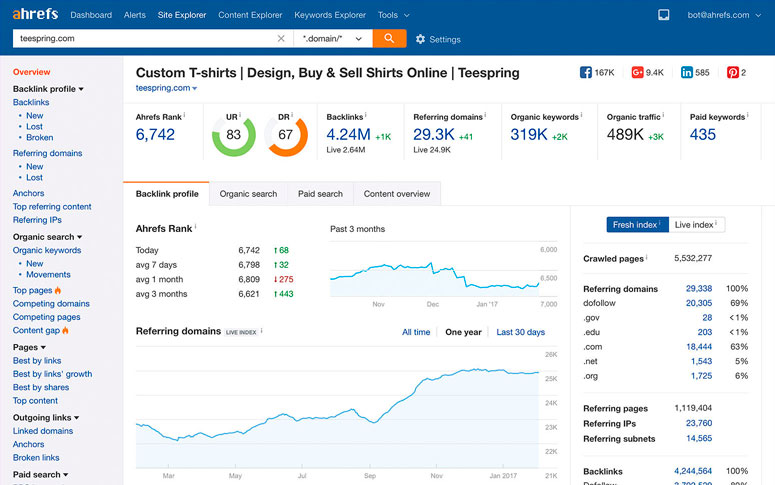 On the left side of the menu, you can click on "Organic keywords" to get complete data on the exact keywords for which your competitor is ranking: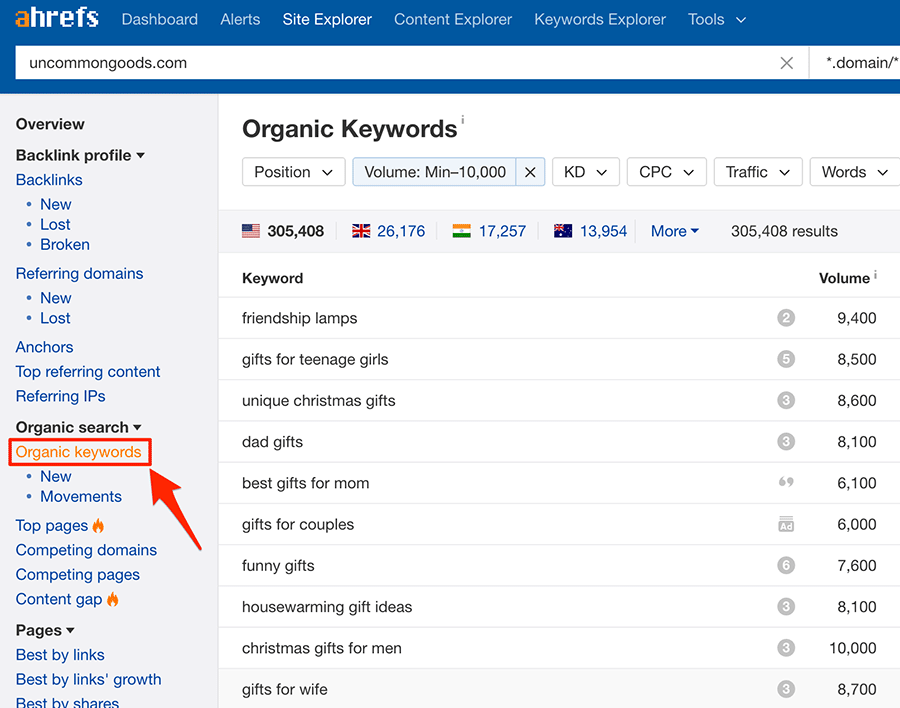 Similarly, you can click on the PPC keywords reporting to uncover the list of inorganic keywords that your competitor is targeting: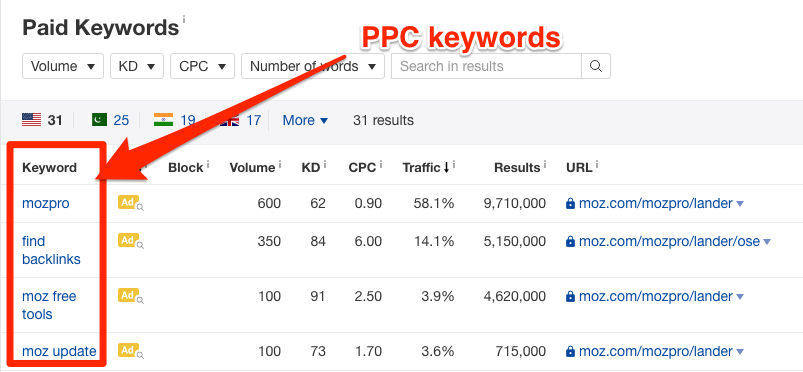 Pros:
Ahrefs provides an in-depth look at the traffic and backlink profile of any website with useful data like Ahrefs rank, number of referring domains, total backlinks, total organic traffic, etc.
You can discover new keywords each month using the "Newly Discovered Keywords" report in Keywords Explorer. Any trending searches can be effectively tracked with this feature.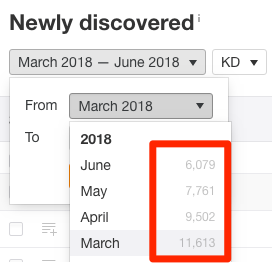 Ahrefs lets you see the traffic estimations for all the pages ranking in the top 10. Hence, not only can you find the best keywords, but you can also obtain accurate traffic estimations for all your selected keywords: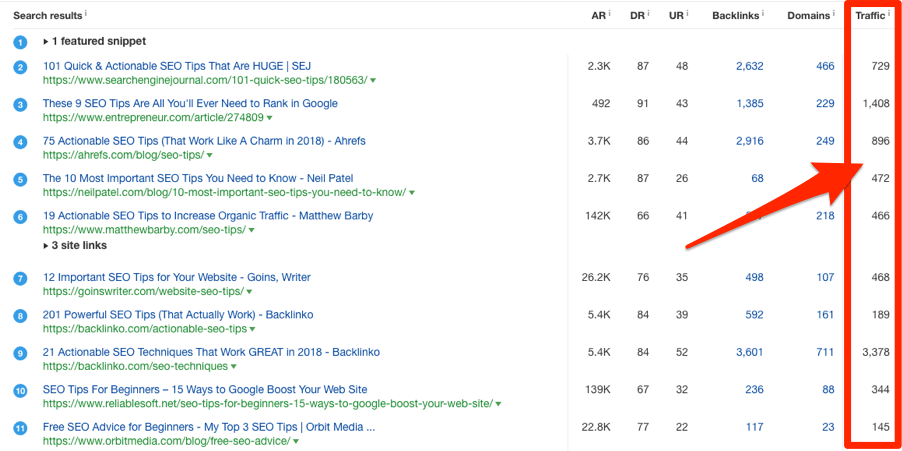 With the help of the "Content Gap" feature, you can identify the keywords that your competitors rank for but you don't. For example, in the below image, Ahrefs displays a list of keywords that both Backlinko and Moz rank for but Ahrefs doesn't: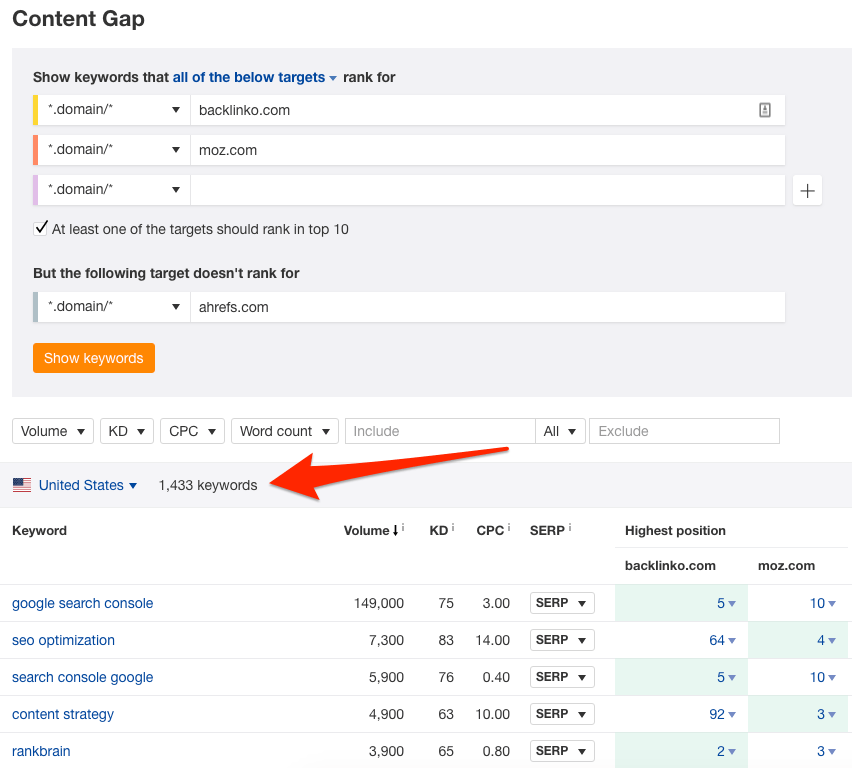 With the help of the New/Lost backlink feature, you can monitor the link campaigns of your competitors: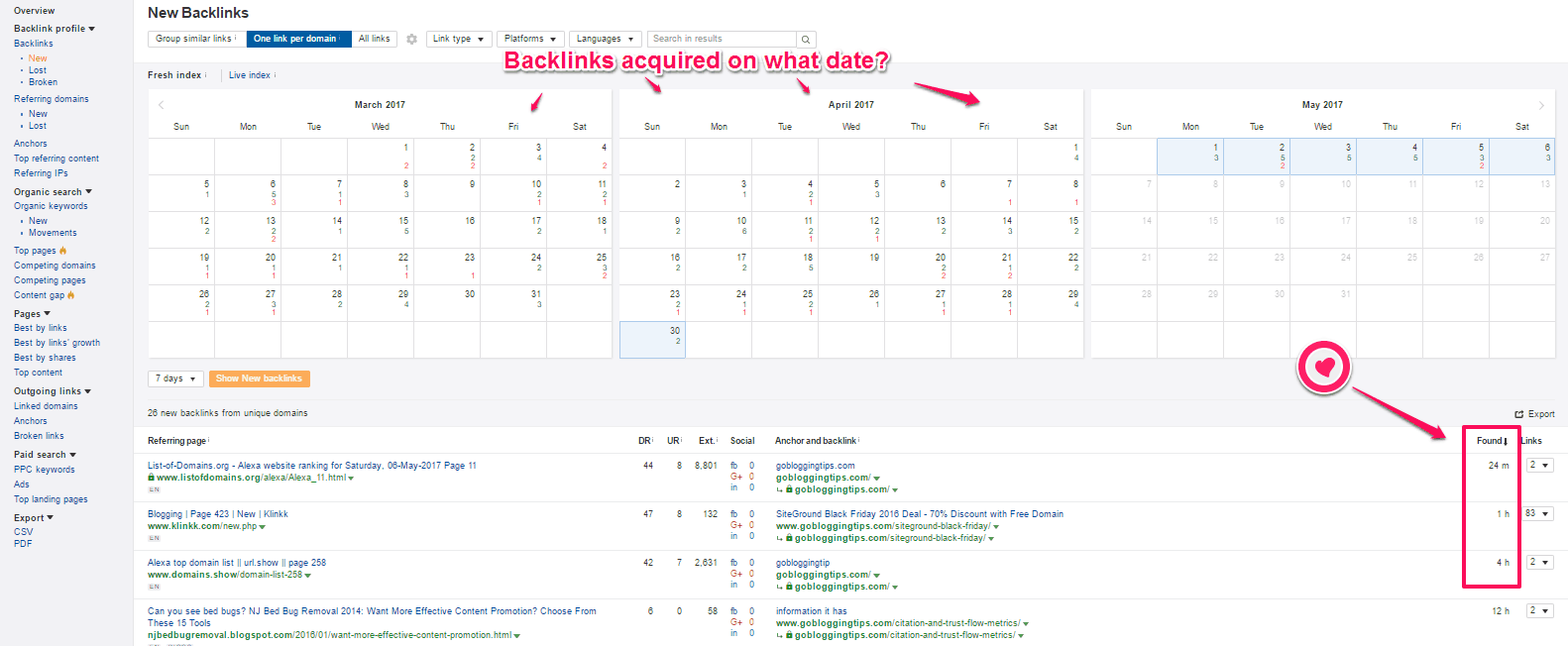 Cons:
Ahrefs is a costly tool with a basic subscription starting at $99 a month.
It doesn't display the niche of websites that link to you, such as travel, food, sports, etc. Majestic SEO displays this data.
Paid traffic information is still not good enough. SEMrush data is far more effective in this regard.
Exporting data can be a nightmare because of slow speed.
Learn More:
Moz is an extremely useful tool for beginners. With Moz Pro, you can easily understand your audience, track your rankings and compare them with those of your competitors, audit your website and optimize each and every page of it, and identify link opportunities by comparing the links of your competitors.
How to Perform Competitor Analysis Using Moz
Log in to the dashboard and click on "Create a new campaign," then enter the URL of your website: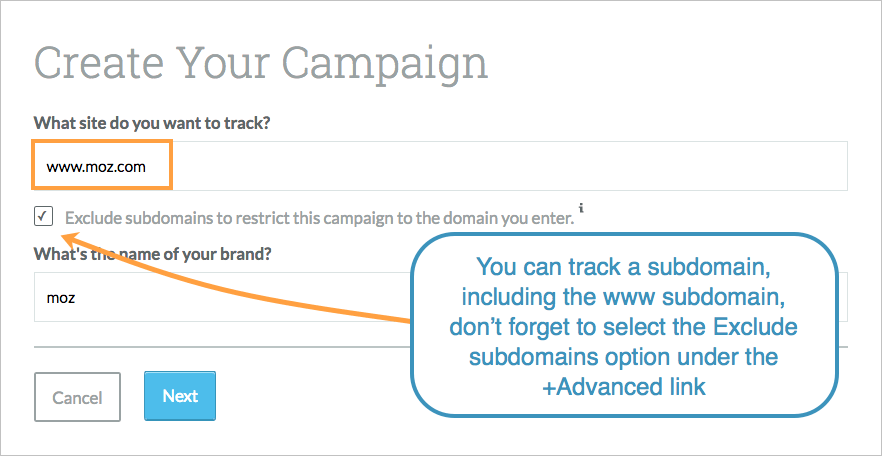 Next, connect your Google Analytics account to accurately measure the site traffic: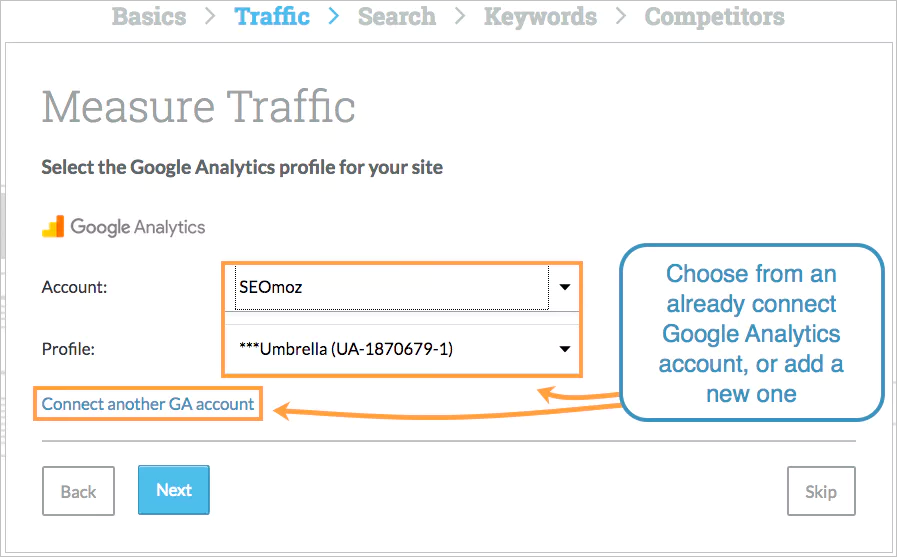 Select the search engines for which you wish to track rankings: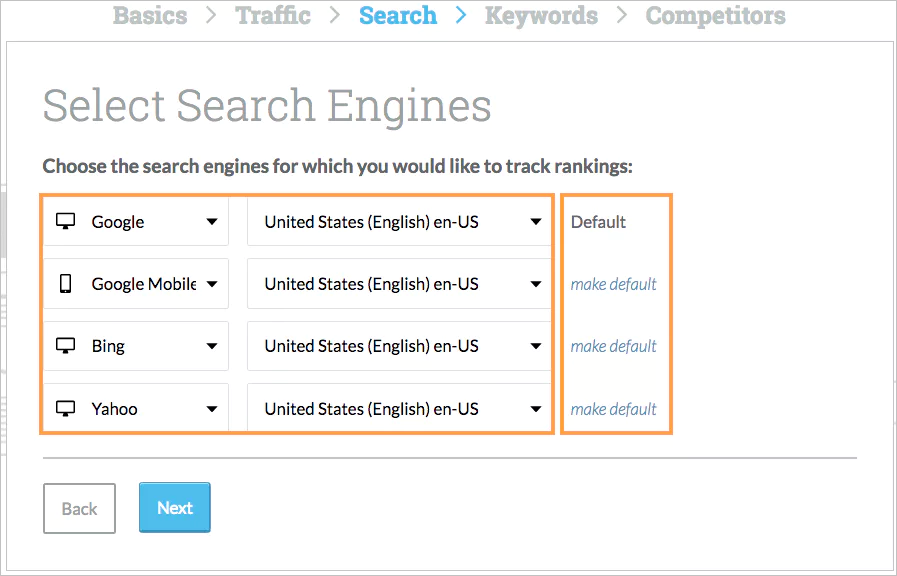 Enter the keywords you wish to track: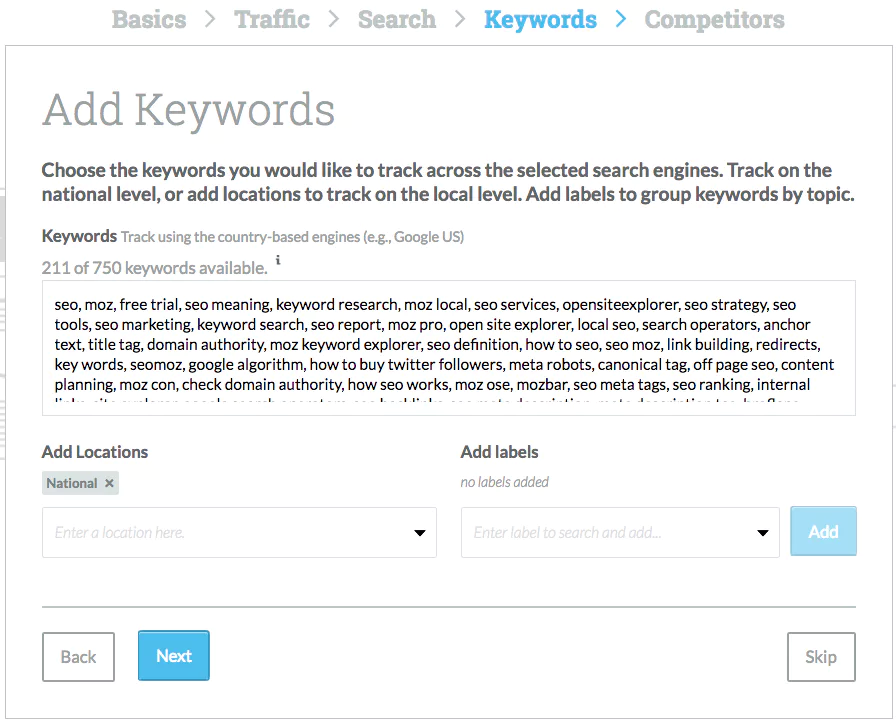 Now, enter up to three URLs of your top competitors: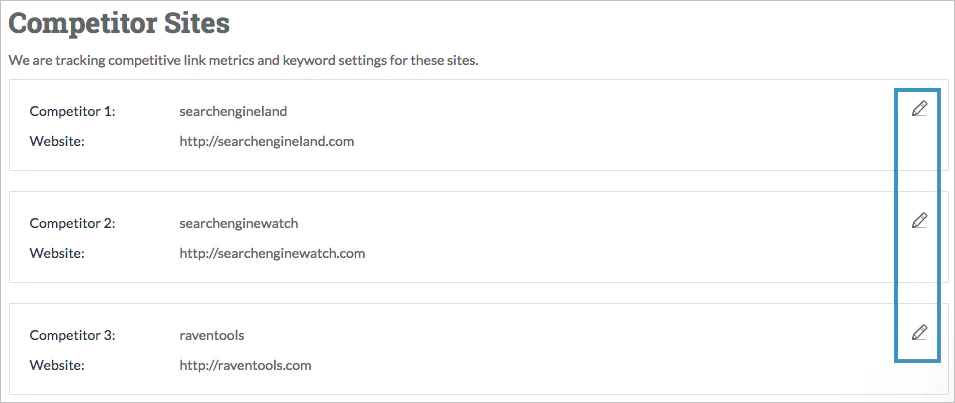 Once that's done, you are all set to compare the search visibility of your site with that of your competitors.
Click on Rankings > Competition and scroll down to the "Tracked Keywords Overview" to see your tracked keywords, their current search positioning and how it compares to each one of your top three competitors: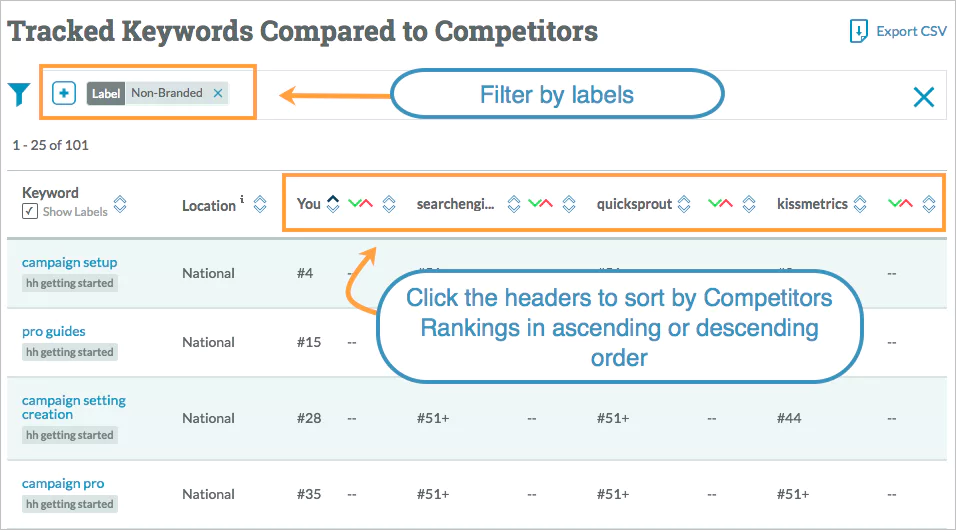 Pros: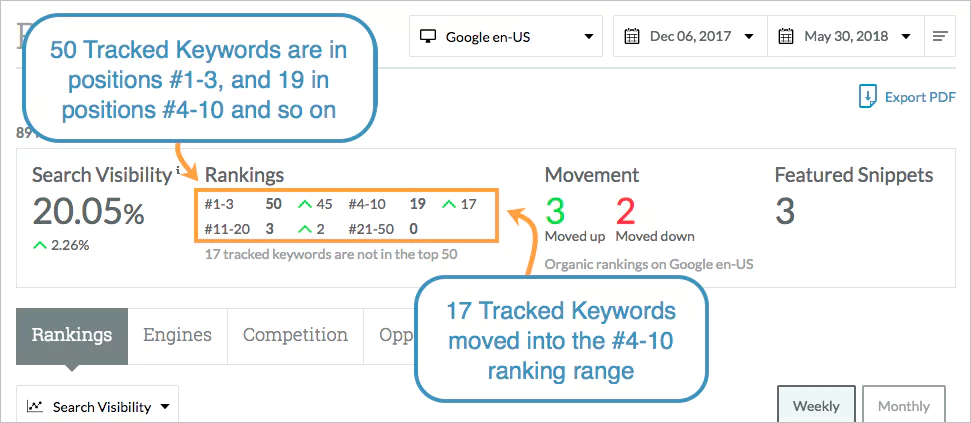 This tool lets you group the keywords on the basis of labels. When you have all your keywords neatly grouped together in the form of labels, it becomes easier for you to track their performance over time: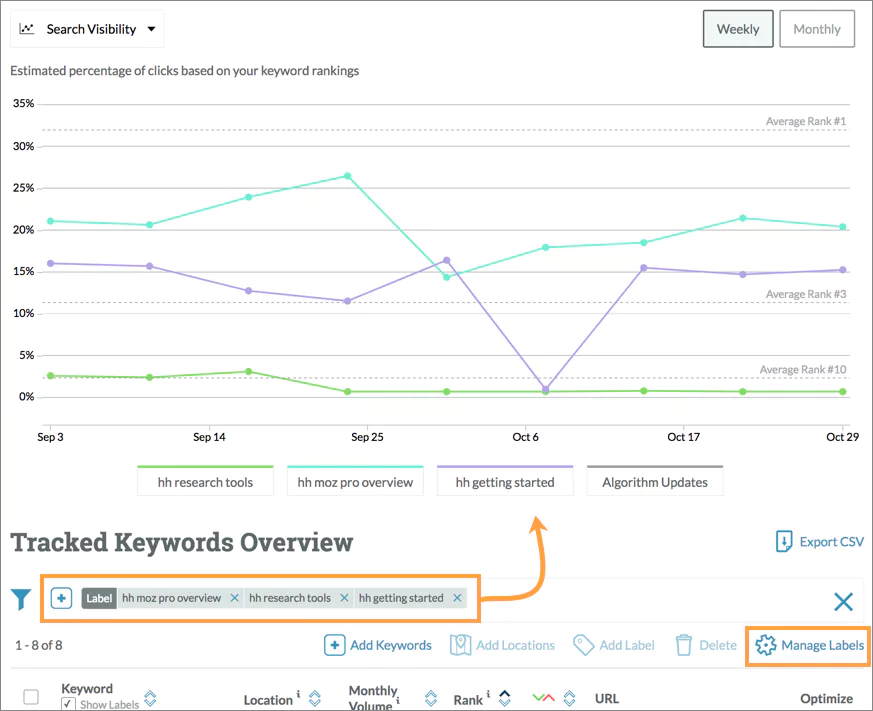 Moz displays the number of keywords in your campaign that have a SERP feature. A SERP feature is any result that is not a traditional organic result like featured snippets, image packs, news packs, reviews, etc. With Moz you can compare the SERP feature of your keywords with those of your competitors: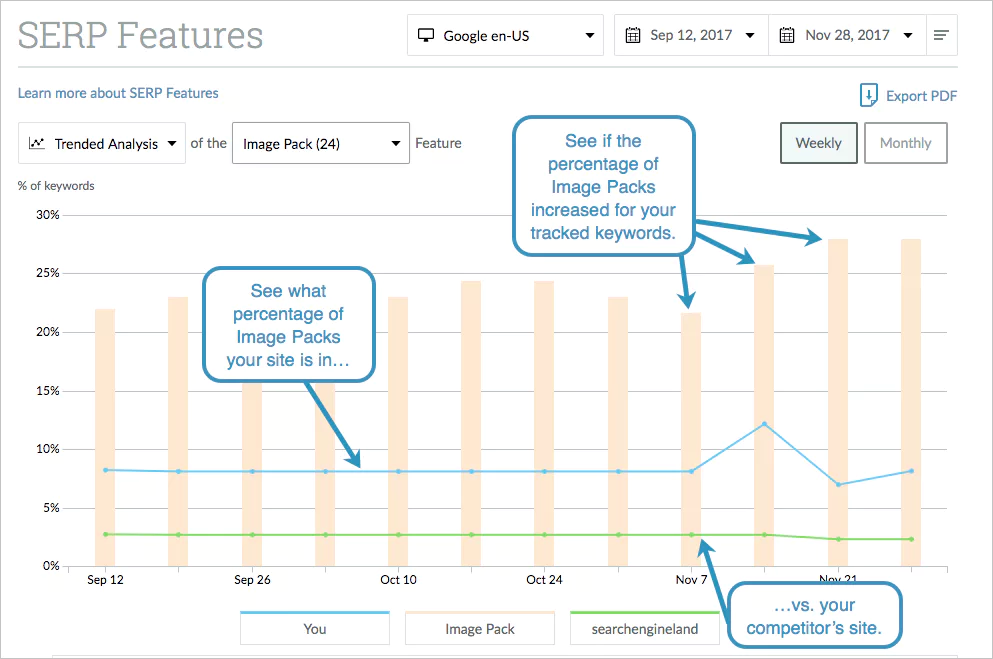 It lets you conduct a backlink gap analysis that displays all the sites that are linking to your competitors but do not link to you. You can get this data by entering the domain of your competitor in the "Site Explorer" and clicking on the "Linking Domains" tab: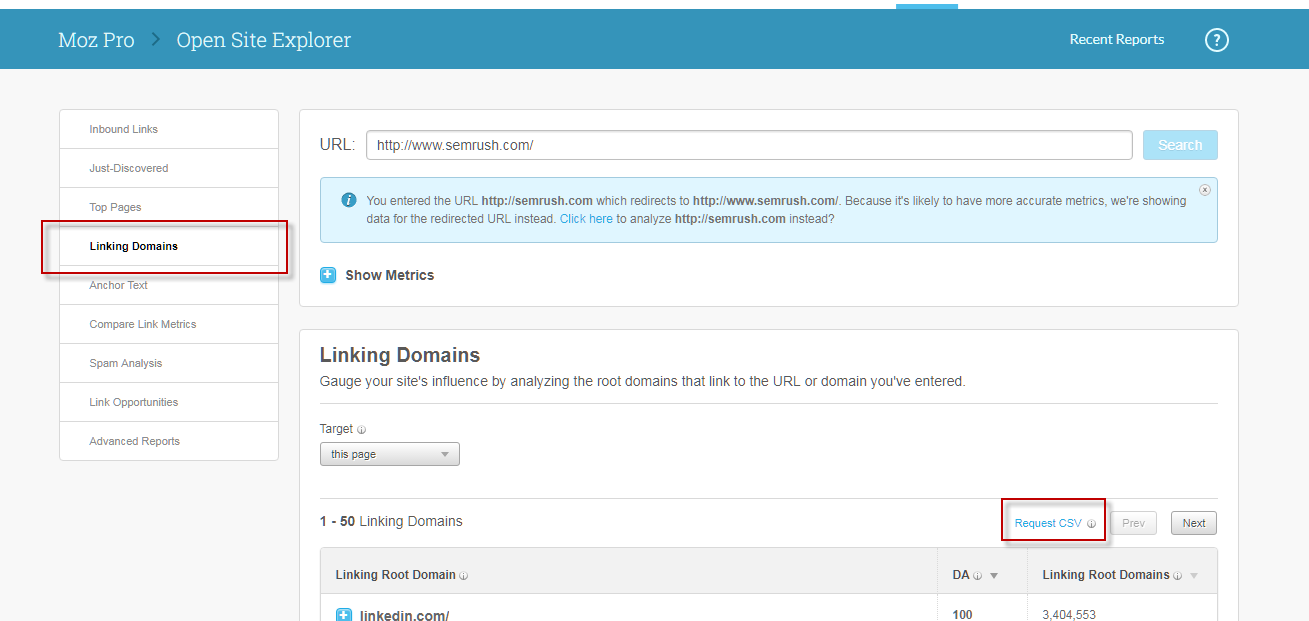 Cons:
This tool lacks advanced features, although it can be a good tool for beginner SEOers.
The backlink database of Moz is not good. It doesn't display all the links that a site might have. Only the top links are shown.
Moz is expensive with a basic subscription plan starting at $99 a month.
Learn More:
Majestic SEO is a great tool that lets you explore a domain in great detail. Metrics like Trust Flow is very hard to deceive and hence sites that have a high Trust Flow are great sources for obtaining links.
How to Perform Competitor Analysis Using Majestic SEO
Log in to the dashboard and enter the domain to be analyzed. The tool will display the total number of backlinks, referring domains, anchor text and the topical trust flow: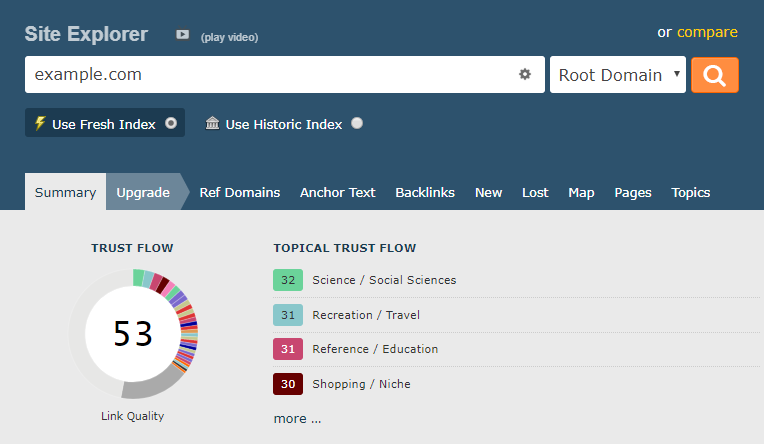 You can perform a deeper link analysis as it displays a backlink breakdown of the type of backlinks the domain has, like dofollow, homepage links, nofollow, HTTPS links, etc.:

I really like the detailed anchor text representation that displays the top anchor text, the number of referring domains having that anchor text, and the total number of external links using that anchor text.
You can compare up to five domains side by side by clicking on the "compare" link right above the search bar:

Pros:
Citation Flow and Trust flow are two extremely effective SEO metrics that make competition analysis easier. You can compare the citation flow and trust flow scores of your domain with your competitors and easily find out how much work is required to achieve good rankings.
Majestic has one of the strongest backlink indices. You can rest assured that no backlinks can ever avoid the reach of Majestic's crawlers.
You can find out the niche of websites that link back to your competitors' sites or your site. This lets you discover the topical trust flow and you can decide on the type of your link building campaigns.
Cons:
User experience is not so good. I would rate it as average.
You can't integrate this tool with Google Analytics and hence you can't leverage the data provided in GA.
Exporting reports is not easy and it takes a lot of time.
Talkwalker is an awesome tool that lets you track all your competitor brand mentions and also lets you analyze the sentiments of their customers. You can easily create alerts and measure your competitors' reach.
Before you start using this tool, you need to be very clear regarding the data you wish to track. You need to filter out the noise from the real data because you need results that are relevant for your brand.
How to Perform Competitor Analysis Using Talkwalker
Log in to the dashboard and click on "Create Alerts":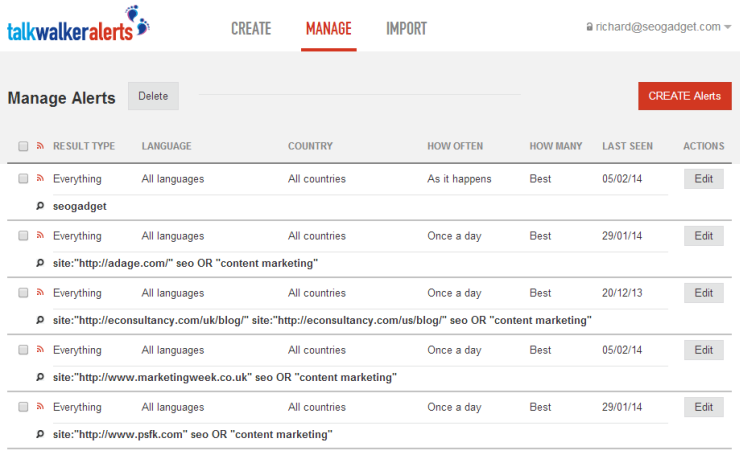 Decide on the search queries that you wish to track and define the channels that you wish to track.
To further refine your search, you can use Boolean expressions or exact character strings: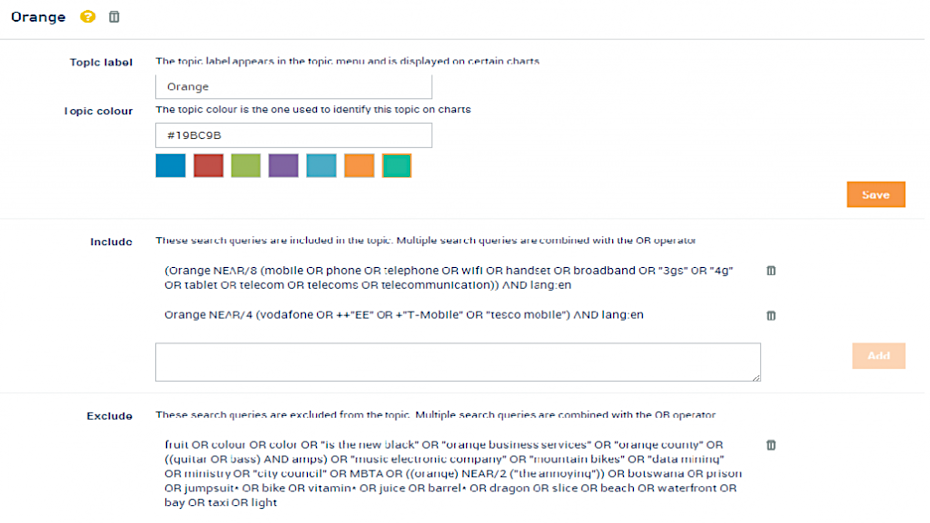 You can create a number of alerts for every competitor that you wish to track, and you can define the sources for those alerts for accurate data.
After you are done with creating search queries, simply click on "Analytics" and you can see a meaningful correlation of data using both text and visual content: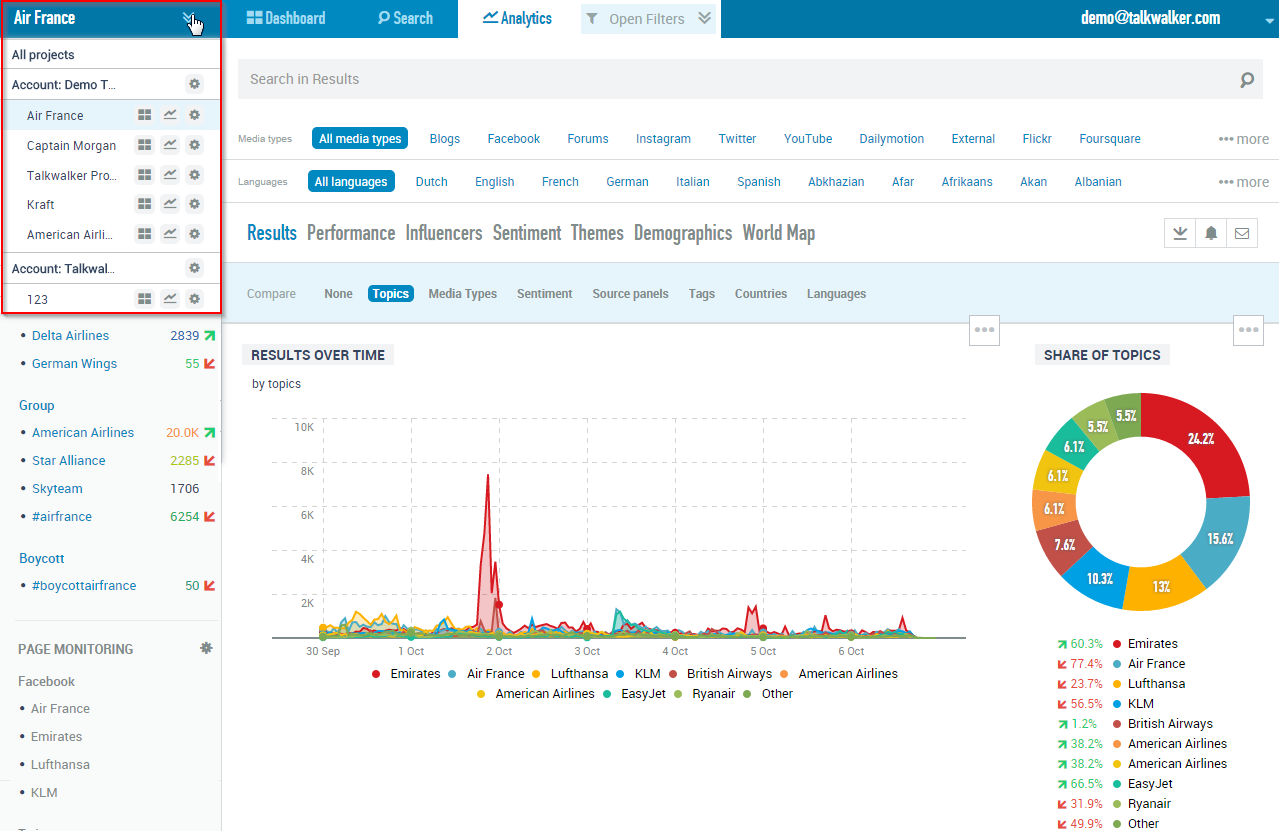 Pros:
It offers exceptional data coverage and tracks real-time brand mention on social, digital or other traditional digital channels: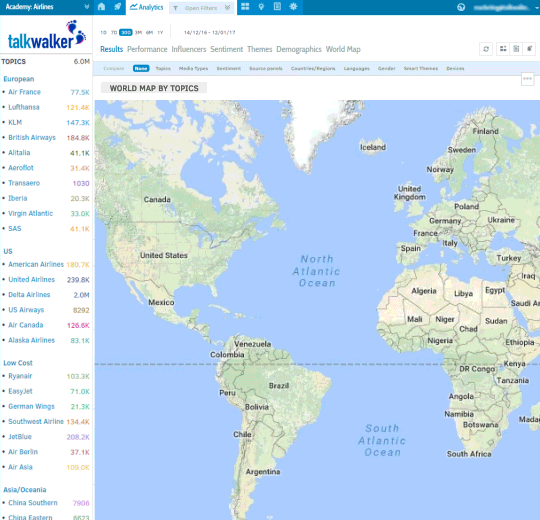 With powerful image-recognition technology, Talkwalker's "visual listening" feature can quickly detect the logos of your brand or your competitor's brand and share the details of all such posts that contain those images. This is an excellent way to detect engagements where no text is shared.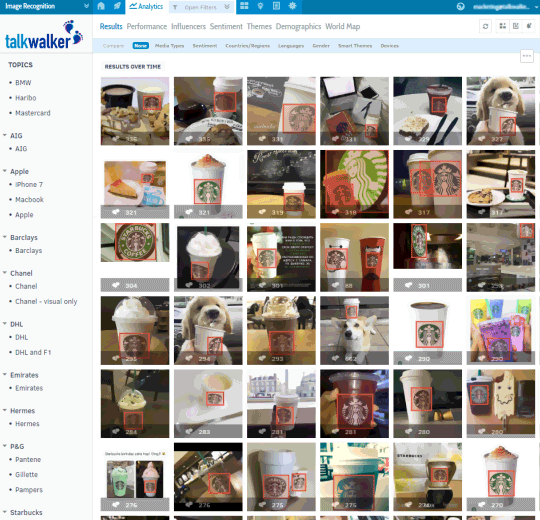 Analyzing the sentiments of your customers is crucial to improve the customer experience. With advanced AI technology, you can understand customers' sentiments on any topic within seconds. This lets you gather customer opinion on your top competitors: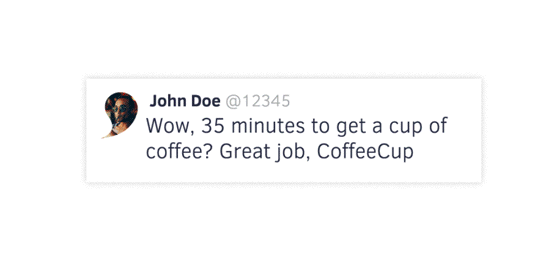 With the help of virality map, you can uncover how a message goes viral. This gives you the opportunity to replicate the ideas that your competitors are using to go viral.:
Cons:
The tool does not have the option to exclude certain keywords from the search. Hence, the time taken to analyze the data properly can be high and there can be inaccuracies if it isn't properly filtered.
It is priced high with a basic package costing $9,600 yearly.
The system is slow and can be complicated for beginners.
Learn More:
You can't be successful online if you are not tracking your online reviews. With ReviewTrackers, you can manage around 100+ sites on a single platform. It leverages the power of machine learning to understand the sentiments of your customers when they leave reviews. You can easily compare your business with those of your competitors and discover the real reason why your competitors are ranking higher than you.
How to Perform Competitor Analysis Using ReviewTrackers
Log in to the dashboard. You can see the average rating, total number of reviews, response rate and response time for your business. This is a great way to get an idea of how customers rate your business.
Click on the "Reports" section and here you can compare all the locations of your business along with your lead competitors in the same locations. This tool is extremely handy for a local business owner because it displays your top competitors at all your business locations in one place.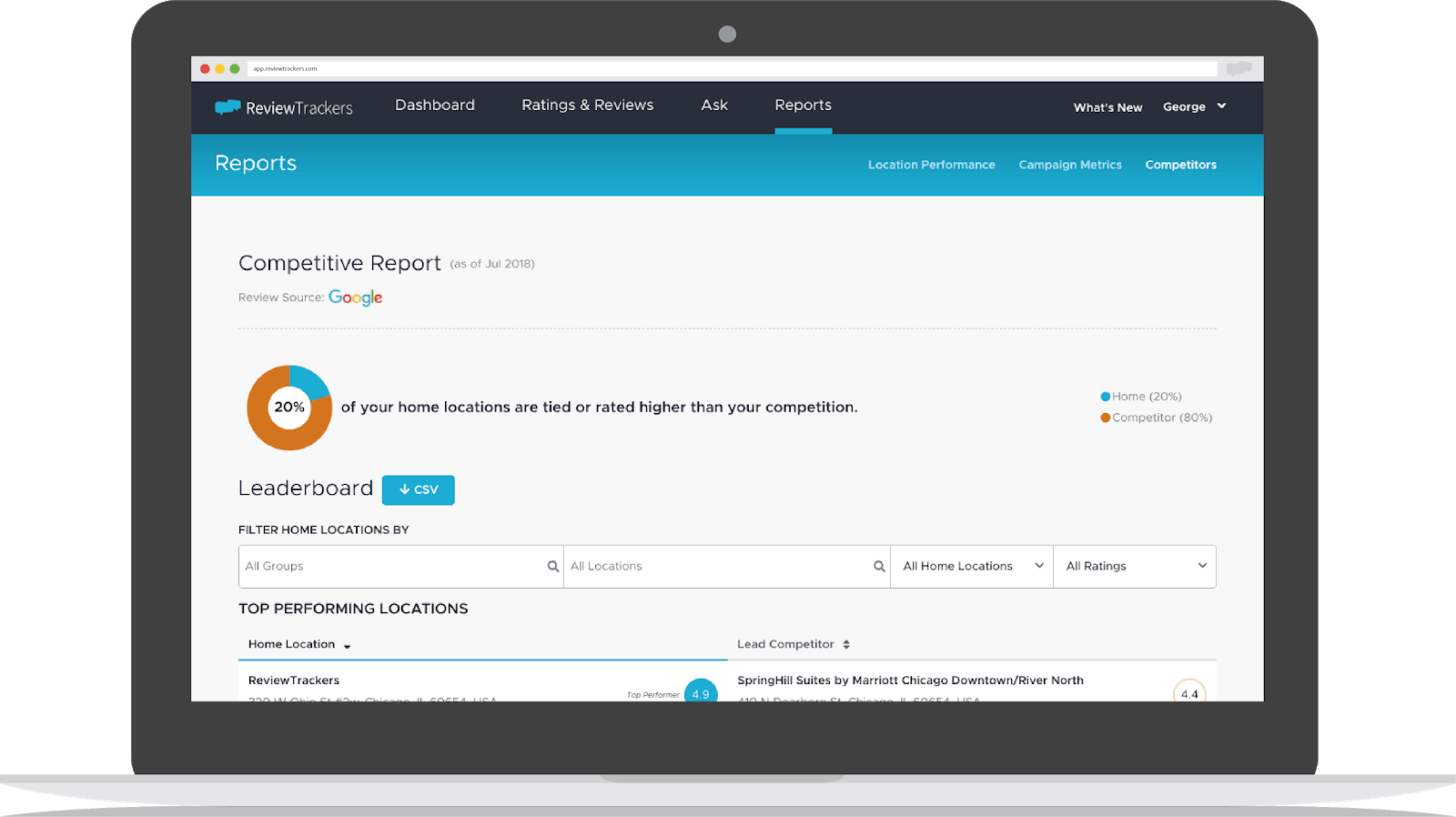 You can customize the reports on the basis of location, region, franchise ownership group or other filters as required.
Pros:
You can analyze your competitors' data to find out where they are struggling to get positive reviews, and then capitalize on those areas to improve your product and overall experience.
With this powerful competitor analysis tool, you can measure the competition against local businesses within a radius of two miles.
You can easily compare the historical activity of your business versus your competitors on different review sites.
This tool lets you compare your business with your competitors on thousands of locations.
Cons:
This tool is difficult to use in Chrome.
The updates are slow and not many templates are available for review requests.
Who's the Winner?
You need to use a combination of tools in order to get the best results because every tool offers its own distinct advantage. SEMrush and Ahrefs can perform most of the tasks, so I would have one (or both) of these in your arsenal. These tools are must for an advanced level digital marketer.
If you are a beginner-level digital marketer then I would recommend starting with Moz. Other than that, I would also use Talkwalker because it can help you analyze the sentiments of your customers, which is crucial to improve your overall strategy.
If you run a business that serves a lot of locations, then ReviewTrackers can help you improve your online reviews. Last but not the least, I would use Majestic SEO if I had a good budget to spend on tools because it will allow you to compare data and make better marketing decisions.