53% of U.S. consumers research products online when contemplating a purchase:

Yet you'd be surprised by the number of online store owners and marketers who overlook the optimization of their product pages (except maybe Amazon!). Sometimes this neglect even goes as far as copying and pasting the exact product descriptions provided by the manufacturer.
Not paying enough attention to your product pages and their alignment with your SEO strategy is a huge missed opportunity.
Keep reading to learn the steps you can take to implement a simple ecommerce SEO strategy for your product pages – and watch your traffic and sales skyrocket!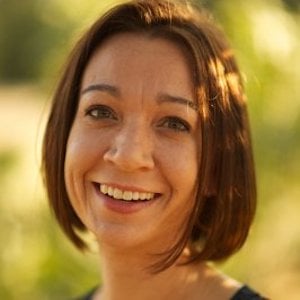 Kim Cooper
Director of Marketing, Amazon Alexa
Single Grain enables us to increase our impact without increasing our headcount
A 15-Point Product Page Ecommerce SEO Checklist
Ecommerce SEO is simply search engine optimization done for online retail businesses, particularly for individual product pages.
As an ecommerce business, optimizing your product pages goes a long way in getting organic traffic from search engines.
Although there is a lot more you can do in terms of your overall marketing strategy (technical SEO, SEO audits, content marketing, social media marketing, etc.), this post focuses specifically on SEO best practices for ecommerce product pages.
So roll up your sleeves, and let's dive into fifteen actionable optimization strategies that can help you in organic search and take your business to the next level.
Related Content:
* 14 Effective SEO Techniques to Drive Organic Traffic in 2023
* How to Fix 15 Common On-Site Technical SEO Issues
* 8 Off-Page SEO Strategies You Should Be Implementing Right Now

Target the Right Keywords
Selecting the right keywords is the first step to start optimizing your ecommerce store. In fact, over 36% of SEO professionals spend the majority of their time on keyword research – more than any other search engine optimization activity:
To get started with keyword research, you can use tools such as:
Each of these tools basically works the same way: Enter your main keyword (also known as the seed keyword) and the tool will present you with a list of related search terms: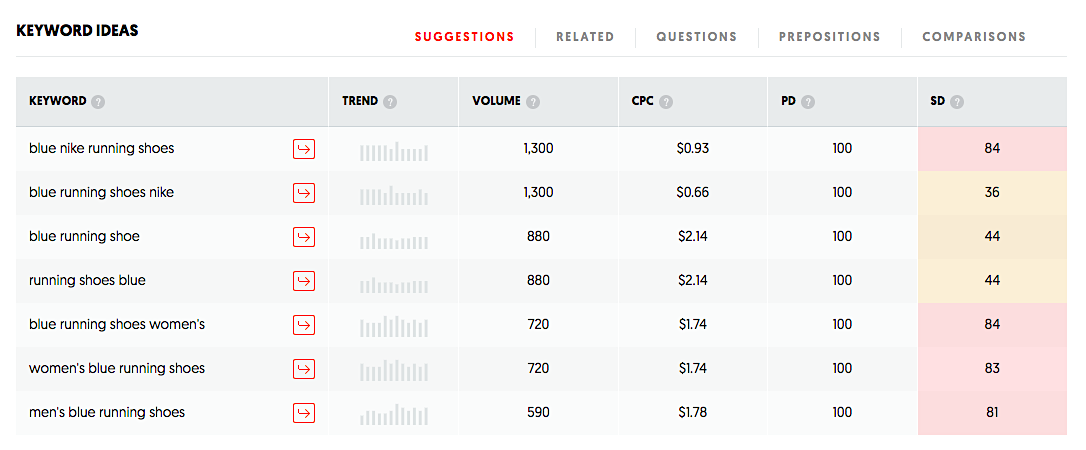 Ideally, you want to find relevant keywords with lower difficulty (typically called "KD," but in the image above is "SD") and high search volume. However, that may not always be possible as most high-volume, commercial keywords have a ton of competition.
All hope is not lost, though. Because you should also focus on using long-tail keywords: 3-5-word phrases with low search volume for niche target audiences instead of mass audiences. For example: "white Adidas shoes with green stripes" (as opposed to "Adidas shoes").
Keywords with four or more words may have low search volume, but the benefits are too good to ignore. These queries:
Tend to be more specific
Get high click-through rates (CTR)
Form 50% of all search queries
Have a strong purchase intent
Think about it. From the two keyword phrases below, which one do you think is more likely to trigger a purchase:
Lenovo Yoga Black 256 GB Windows 10
Lenovo Laptops
The first one, of course. So make sure to find descriptive keyword ideas to target those prospects who know what they need and are ready to take out their credit cards.
Dive Deeper: SEO Keyword Research Made Easy in 2023
Use Your Main Keyword in the Product Title
Your product title is the first and most important element visible to prospects in search engine result pages:

This little piece of text plays a big role in determining whether they'll click to get to your product page or a competitor's.
Needless to say, optimizing your product page's title tag (not to be confused with your blog post title, which appears at the top of the post. A title tag, on the other hand, is the SEO page title that shows up in the search results.).
So make sure your product title:
Is easy to read and very specific
Contains your main keywords, preferably near the beginning
Is no more than 65 characters
If possible, try to fit as many terms into the SEO title tag that someone might use in their search queries. These include the brand name, model number, product name, size, color, and so on: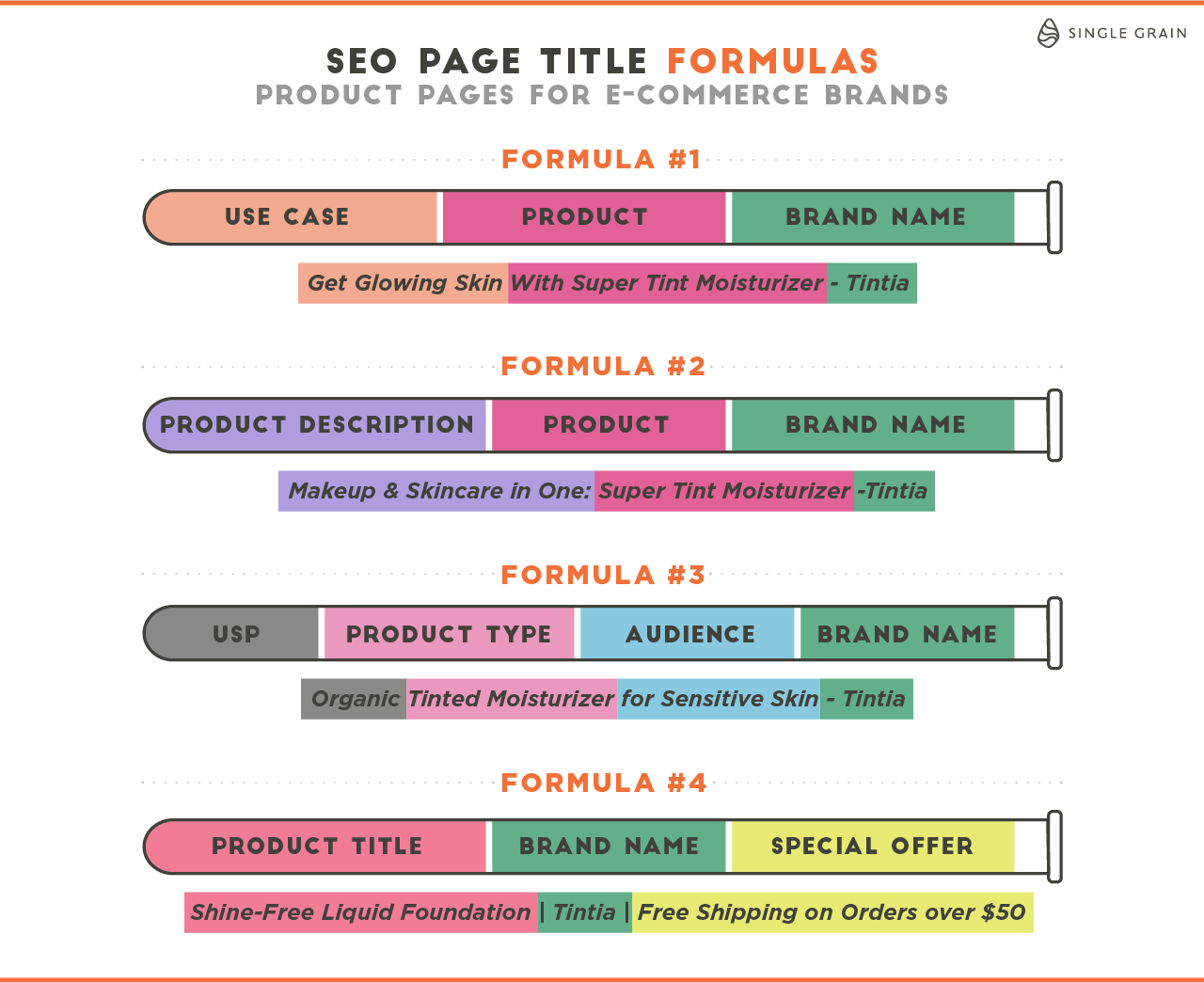 Dive Deeper: How to Write a Strong SEO Title Tag (with Formulas & Templates!)
Use Main Keyword(s) in Meta Description
A meta description is the text that shows up in the search results, just under the title.

A meta description may not affect the product page ranking on its own, but it has a direct impact on CTR. And CTR is one of the ranking factors considered by major search engines.
Here are the best practices to keep in mind when writing an optimized meta description:
Ensure that the length is 70-155 characters
Include your main target keywords
Add a call to action
The steps to add a meta description to your product page will depend on your e-commerce platform, and the SEO plugin or app you may have in place.
Dive Deeper: Comparison of the Top 6 E-commerce Platforms
Set a Descriptive Permalink 
Your product page permalink is the URL used by search engines and prospects to understand and access the page. It's the web address someone would type or paste into their browser to reach your web page:
So it must be easy to read and remember.
For example, here's what a good URL structure looks like:
http://www.fashionstore.com/shoes/adidas-tennis-shoes-men-black
And here's what a bad product page URL looks like:
http://www.fashionstore.com/product_id=3498S_DFF
Note: It's a good idea to keep your permalink short by creating a slug that's a shorter version of your title:
From the title: How to Create an Instagram Story
To the permalink: /Instagram-story
Embedding your target keywords in the product page URL is beneficial for both users and search engines because it helps them understand what's on the page. This way, your product page is more likely to show up for relevant search queries.
Dive Deeper: Creating a Winning SEO Strategy for E-commerce Companies
Use Meaningful and Keyword-Rich Subheadings
Subheadings are great for organizing the information on your product page, breaking it up into digestible chunks, and adding keywords for search engines.
The H1 tag is reserved for the product title. So you should start organizing your product page content with H2, H3, H4, and so on.
For example, use the H2 subheadings for all the high-level parts such as specs, features, customer product reviews, and frequently asked questions. And then use H3 subheadings within the H2 headings. It will look something like this:
H1: Beats Studio Wireless Noise Cancelling Headphones
H2: Wireless Headphone Features

H3: Wireless Headphone Sound
H3: Wireless Headphone Battery Life
H3: Wireless Headphone Fit

H2: Technical Specs
H2: Reviews for Beats Noise Cancelling Headphones
H2: Common Questions and Answers
Write a Solid Product Description
Engaging product descriptions persuade visitors to purchase from you. Plus, they present an additional opportunity to embed your target keywords for product page SEO. However, be careful not to go overboard with this tactic. Make your product copy relatable, well-written, and clearly explain your product's main features and benefits.
Take Love Hair, for example. On each product page, the company covers key details about the product, addresses the pain points of target customers, and describes the benefits they get from it.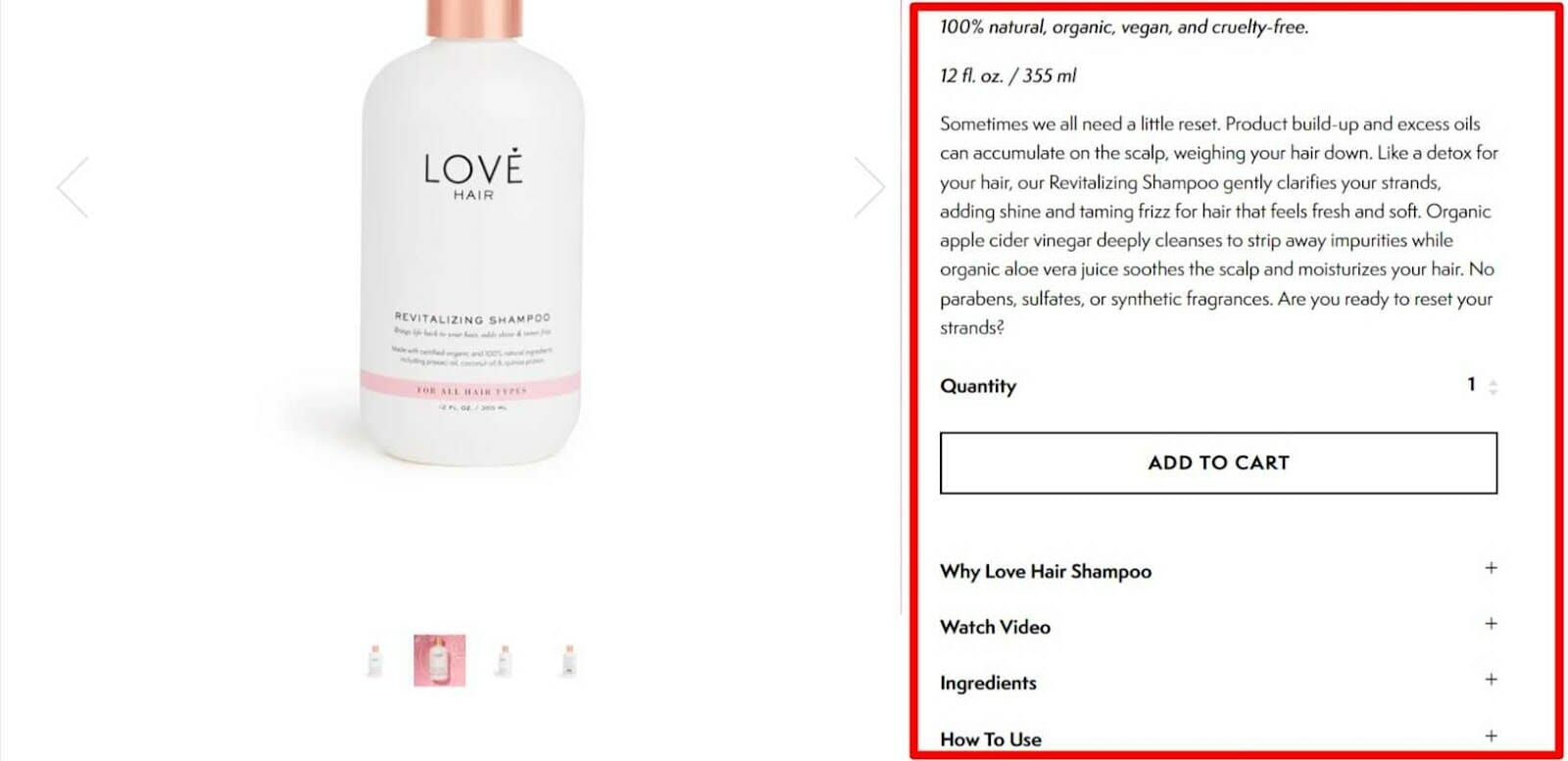 Apart from describing the product, also consider including common specifications such as weight, size, and color.
Dive Deeper: Make Your Product Sing: The Importance of UX Writing
Optimize Product Photos
When shopping online, people can't touch or try on the products. The images and the text are all they have to make sense of what they're considering shelling out their hard-earned cash for.
And since 80% of millennials do most of their shopping online, up from 60% in 2019, you must try to convey all you can about your product through high-resolution shots taken from different angles.
That's not all, though. You should also optimize your images for best results in terms of product page SEO. That means you should:
Write meaningful image file names, such as "red-velvet-shampoo.jpg." Not "photo001.jpg."
Add descriptive alt text to all the product photos, such as "Pantene Red Velvet shampoo for dry hair."
Compress the pictures to reduce their file size (you can use ImageOptim for this).
Dive Deeper: Overlooked SEO: Optimizing Images and Video for Search
Allow Easy Navigation via Breadcrumbs
Breadcrumb navigation is great for both users and search engine bots.
Breadcrumbs are navigational elements (related to site structure) on a website that can help a visitor understand where exactly they are on the site. Have you ever noticed that small menu on the top of any page of a website that shows you the navigational position of the page you're visiting?

Breadcrumbs connect your product page with other pages in a meaningful way. Plus, the internal links help further your SEO efforts.
With such a navigation capability, prospects can quickly understand how your store is organized and easily explore other products they might like:
Keep in mind that you should use the full potential of breadcrumbs. Don't add them as a mere formality. For example, here's how breadcrumbs look in many e-commerce stores, starting from the homepage:
Home > Levi's hiking trousers for men
Big mistake! Here's how to structure them well:
Home > Shoes > Hiking Shoes > Levi's hiking trousers for men
Dive Deeper: What Are Breadcrumbs in SEO and Why Should You Use Them?
Add Structured Data Markup
As we discussed earlier, CTR is a ranking factor. Just showing up in search results won't do you any good if searchers aren't clicking on your product listing. So the more you can make your search result stand out, the better your CTR and product page SEO.
That's where structured data markup comes in. For example, which of the following two search results are you more likely to click on?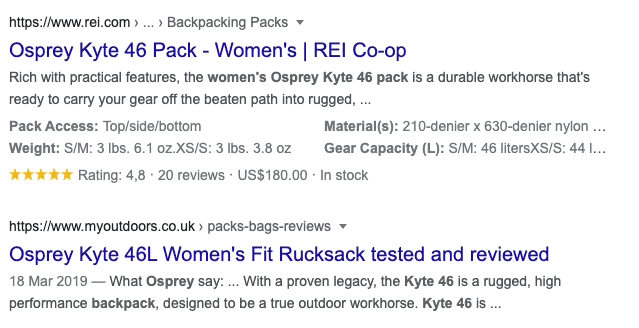 We bet you said the second one. Showing additional data such as customer reviews in search engine result pages can help draw more attention and get more clicks.
Structured data markup (also known as Schema) is a set of tags that you add to your product page's HTML code:
This code snippet helps Google bots make sense of the additional data on your product page and display this data in search results, making your listings more attractive to searchers.
To create the product scheme for your pages, you can use the Structure Data Markup Helper. You can also use Google's Rich Result Test to make sure that your schema is correct.
Include an FAQs Section
Around 8% of keywords searched by people are questions. So it's a good idea to answer common customer questions on your product page, and to display them in a question and answer format. Love Hair's product page is a great example of FAQs on a product page: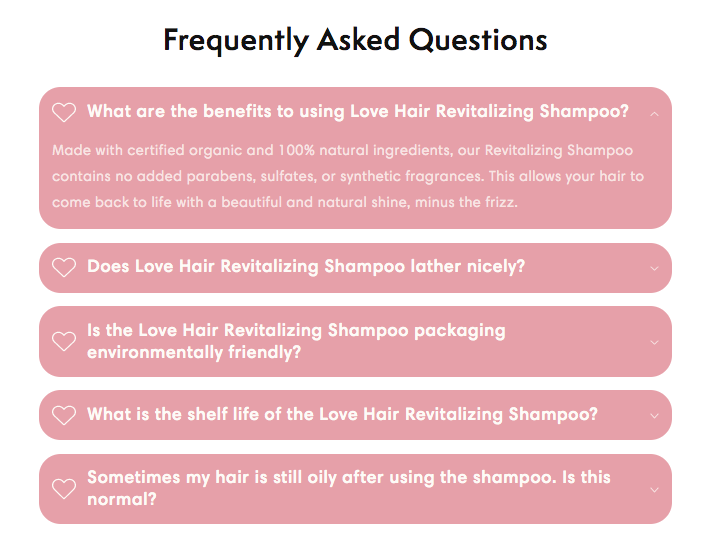 If you know your target customers well, you'd probably have some idea of the type of questions they ask. If not, you should consult with your sales and customer support teams. Plus, the keyword research tools we discussed above also give you the option to filter the keywords that are posed as questions.
And while you're at it, make sure to mark the content of your questions and answers with FAQ Schema. This will help you get more visibility in the "People Also Ask" box in Google search results: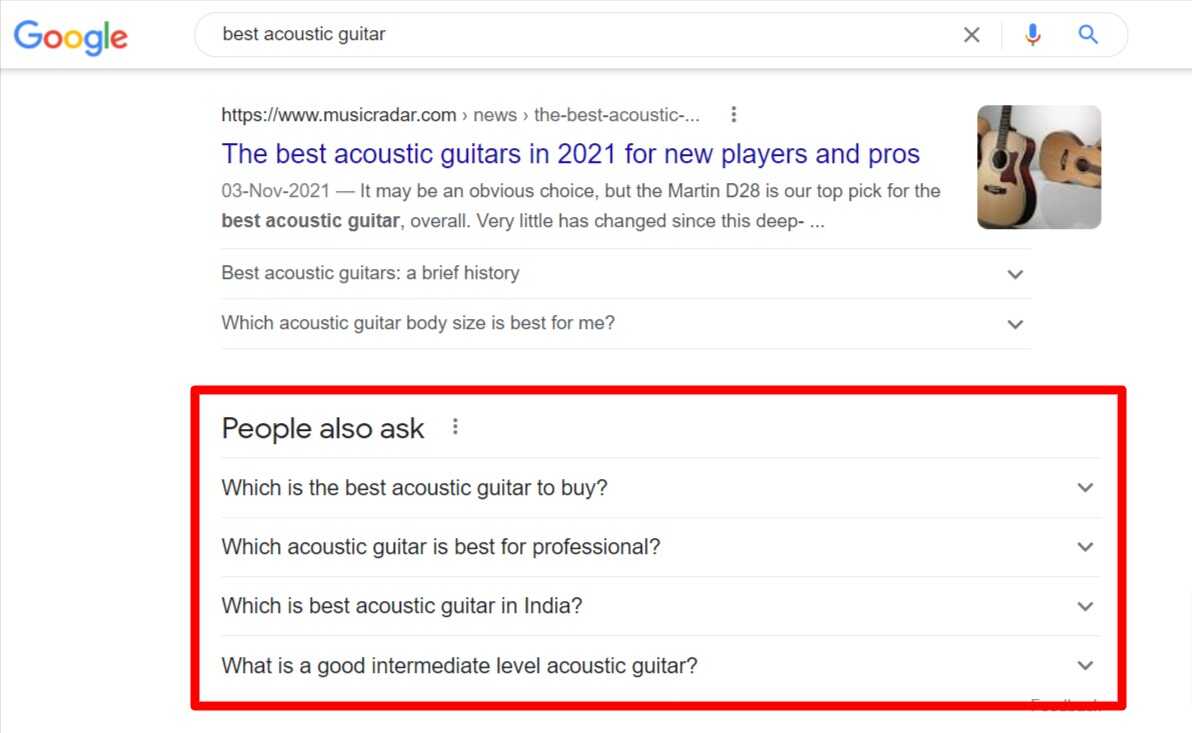 Dive Deeper: SEO for E-commerce Sites (Beginner & Intermediate)
Speed Up Your Product Page
If your product page is taking too much time to load, your visitors won't think twice before hitting the back button. In fact, a Google study has shown that as page load time rises from one second to 10 seconds, the probability of a bounce goes up by 123%:

Optimizing the speed of your product page may involve hundreds of big and small improvements. But the good news is that there are some basic steps anyone can follow to move the needle in the right direction.
First, test the current loading speed by running your product page through a speed test tool, such as Google's PageSpeed Insights: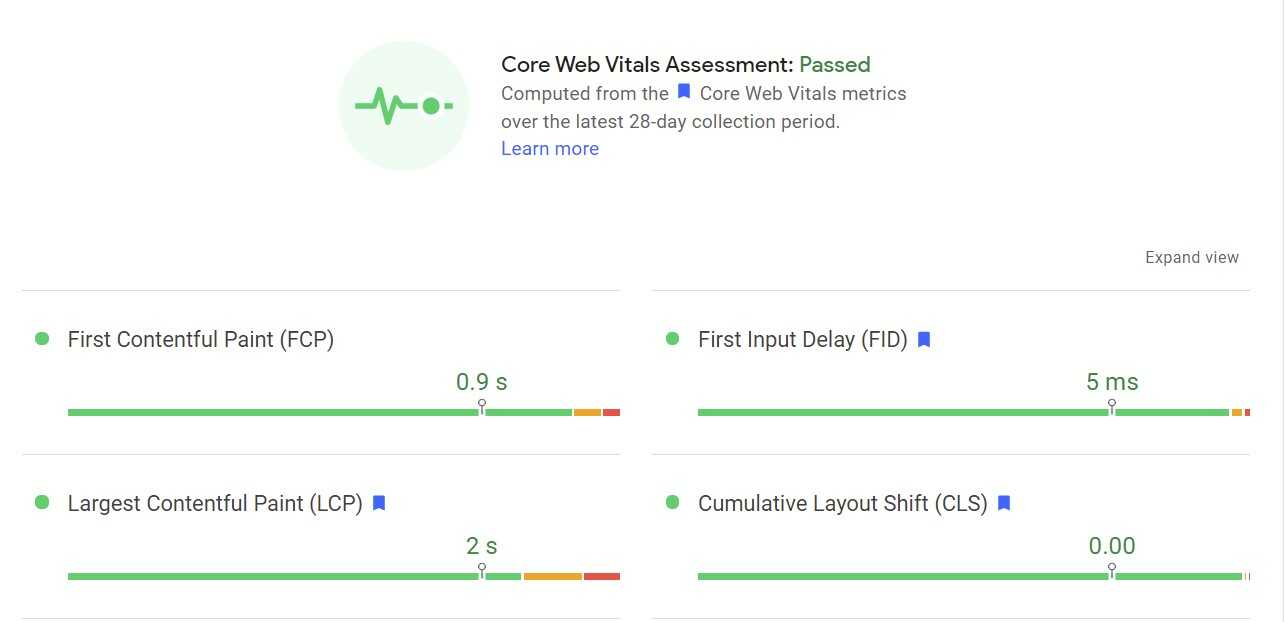 The tool gives you a performance report, along with recommendations you can implement to reduce the page load time.
Second, as we discussed in the image optimization section above, be sure to compress any bulky photos. Product images are often the biggest obstacle to a high product page speed. So you should see a big improvement in speed with this step alone.
Third, consider using a Content Delivery Network (CDN). A CDN service makes copies of your product pages and distributes them to servers around the world. Then, when someone accesses your product page, its files are served from the location closest to them, which reduces page load time.
You can buy a CDN subscription from companies such as KeyCDN and CloudFront. However, note that many well-known website platforms already offer certain speed optimization features as part of their package. So don't purchase a service if it's already provided in your package.
Create Pages for Product Attributes
Internal linking is another crucial part of product page SEO. In fact, 42% of SEOs spend equal time on building internal links and external backlinks: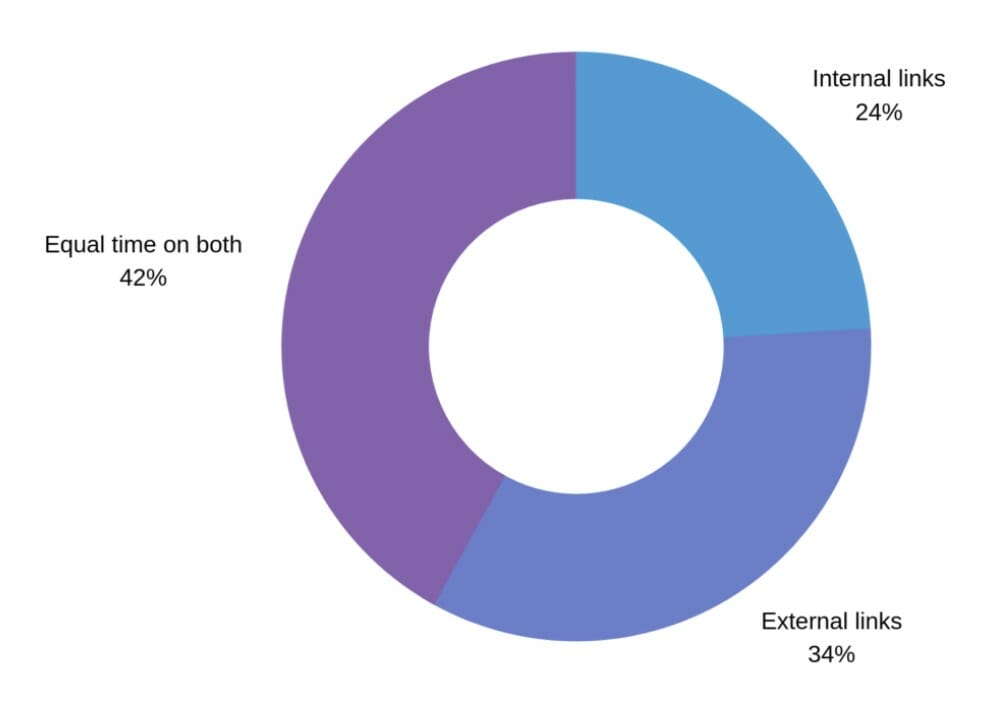 A great way to enhance internal linking is to include links to product attributes such as brand name, model name, and more to your product page.
Here's an elegant example of linking to pages that are associated with product attributes. These links provide useful information and a path to the category pages: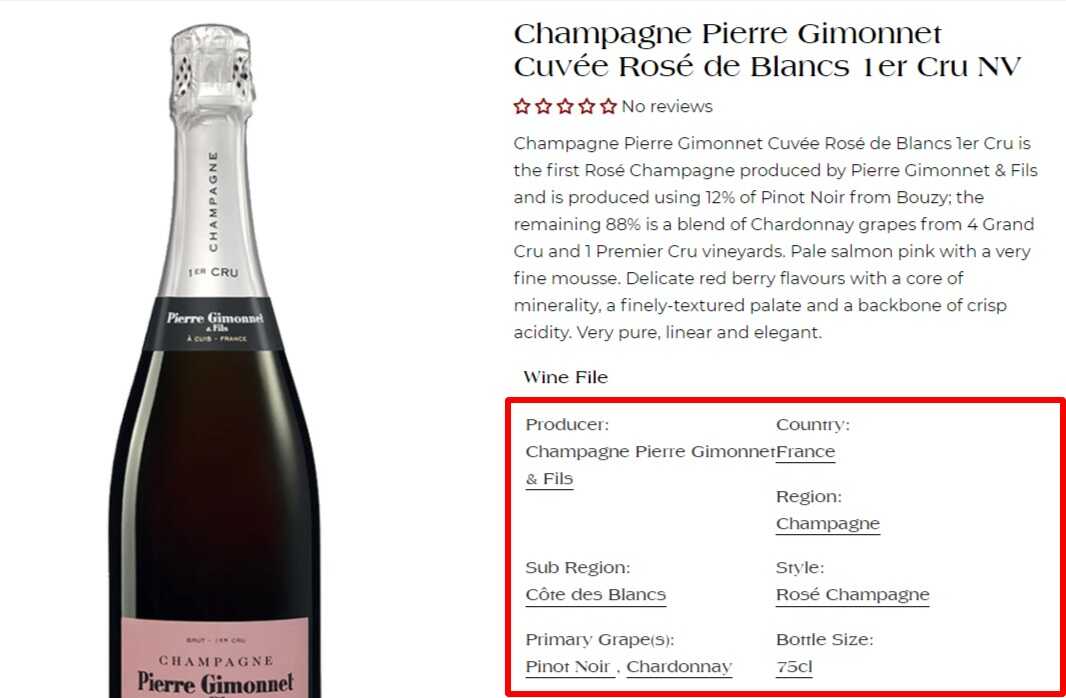 Dive Deeper: How to Implement Internal Linking for SEO (Step-by-Step)
Canonicalize Product Variants
If your product has multiple variants, having just one product page for all variants can hurt your sales. This is because it compromises your potential to rank for keywords that correspond to each variant.
So the solution is to create a separate product page for each variant, right?
Not so fast.
You may not have the resources to create unique, high-quality content for each variant. And if all your variants have identical copy, that would lead to a lot of duplicate content.
The solution to this problem boils down to the search volume of keywords related to each variant. If the search demand isn't high enough to justify writing unique product content, then you can pick the main product variant and canonicalize the others to it:
For example, if a red handbag is your main variant, put a self-referencing canonical tag into its HTML. And then put the same canonical URL pointing to the red handbag in the HTML of blue and green handbags.
<link rel="canonical" href="http://example.com/bags/red-handbag/" />
This setup helps search engines understand your indexing preferences.
On the other hand, if the keywords associated with a product variant have a high search volume, you can create a separate product page with its own unique content.
Dive Deeper: Beginner's Guide to Properly Using Rel Tags to Improve Your Site's Rankings
Canonicalize Product Pages in Several Categories
Sometimes you may have the same product in many categories. For example, a water bottle for travelers could be in both the hiking and camping categories:
example.com/hiking/water-bottle
example.com/camping/water-bottle
It is essential to make sure that the product is easy to find for both hikers and campers. But as we discussed above, this may lead to the issue of duplicate content.
So here, too, you can pick one product page as the main page and then canonicalize the other. This ensures that the pages don't compete among themselves and you have better control over what shows up in the SERPs.
Dive Deeper: How to Set Up Your E-commerce Product Page for Maximum Conversions
Minimize Orphan Product Pages
If your online store has hundreds or thousands of products, managing them can be a challenge. And some product pages may end up in a situation where they are not part of any category and have no connection to any other pages on your e-commerce website.
These are known as orphan pages.
Orphan pages are generally bad for SEO and can lower your search rankings. So make sure to either have internal links pointing to and from these pages, or remove these pages altogether.
Final Word on Ecommerce SEO for Your Product Pages
Optimizing your product pages is as important as managing other pages such as categories and blog posts. And if you're not doing so, you're driving potential customers away and leaving money on the table.
With the proven strategies we have discussed above, there's no excuse for not taking your product pages seriously. So go ahead and start implementing these best practices as soon as possible.
As you put each tactic into practice, you'll see that you're not just improving SEO but also enhancing user experience and making it easy for shoppers to buy from you. So you'll see a big spike in your conversion rate, too. Good luck!
Hopefully you learned how to implement SEO for your product pages! But if you just want an expert SEO agency to do it for you, click the orange button below 👇