3 Ways to Personalize the Customer Journey Experience
Not many people like to journey alone, least of all your customers when making purchase decisions. And while personalization has been topping the to-do lists of a lot of online marketers, many are drawing the line at the easiest personalization tactics — like adding names to automated emails — and then calling it done.
Although email personalization of that sort is useful, it's just one tiny part of a complex amalgam of marketing techniques designed to grow connections between your brand and your customers. But to really increase the customer/brand bond, marketers should employ the full arsenal of personalizing techniques — in other words, producing experiences driven by data and relevant insights.
These methods help generate the feeling you want your audience to experience when they think of your brand, and that translates into loyalty and revenue.
So, let's take a look at a trifecta of personalization techniques that can help you walk with your customer, guiding him or her on every step of the marketing journey.
3 Ways to Improve the Customer Journey Experience with Personalization
If you're a smart marketer, you know that the customer journey should not just be a shove down the sales funnel. It should be a bona fide experience that's been tailored to the wants, needs and expectations of the customer.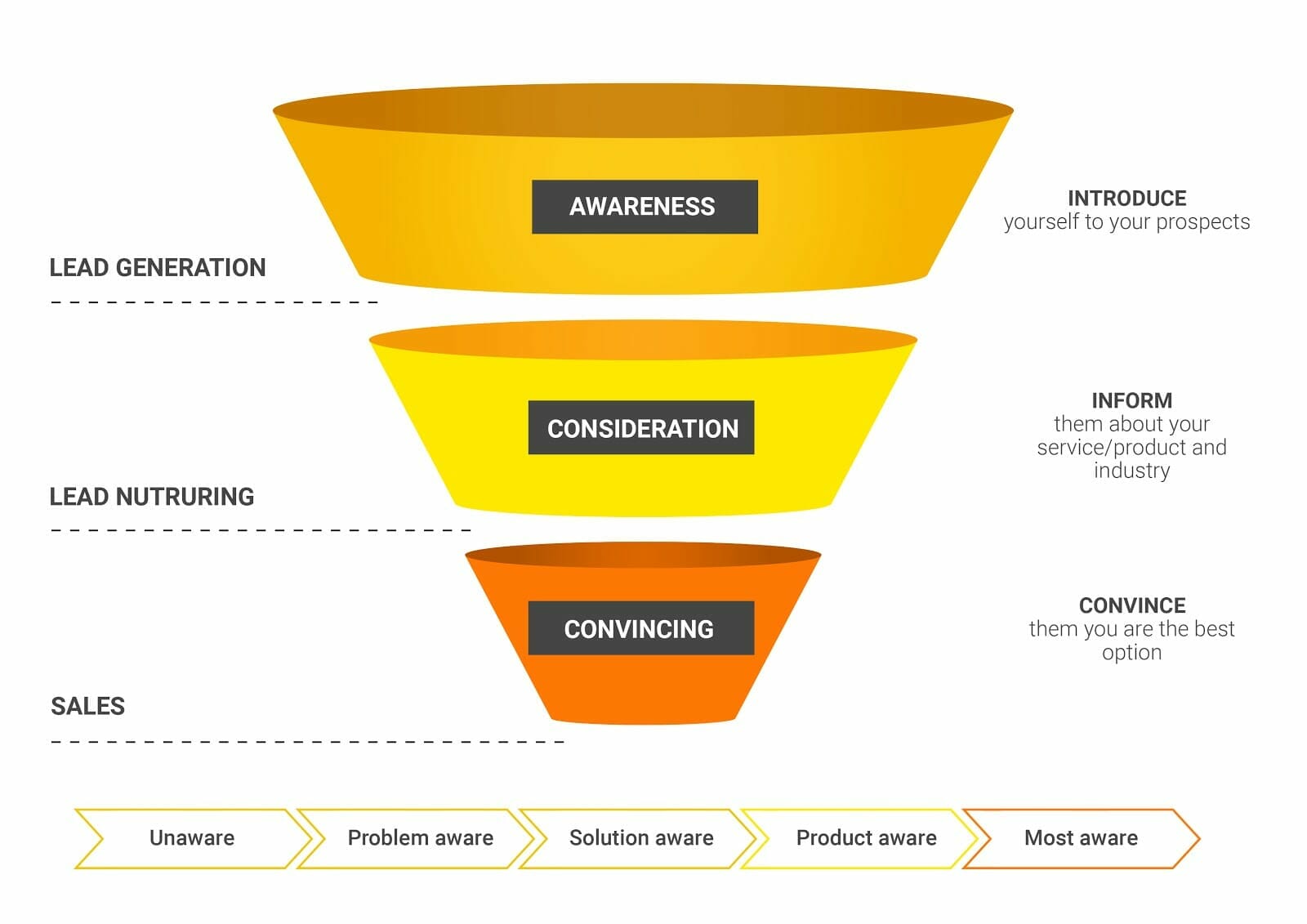 Here are three great ways to accomplish that journey in your next campaign.
Learn More:
1) Segment Your Customer Base
Enough can't be said about the power of the segmentation process in email marketing, yet many email marketers aren't taking advantage of this powerful technique.
Among those who do use email segmentation:
39% see increases in their open rates
28% notice their opt-out and unsubscribe numbers decreasing
24% note better email delivery rates, better leads, and the mother lode — increased revenue
Let's look at one reason this is happening. According to Adobe's Digital Index, 41% of online sales are generated by 8% of repeat customers: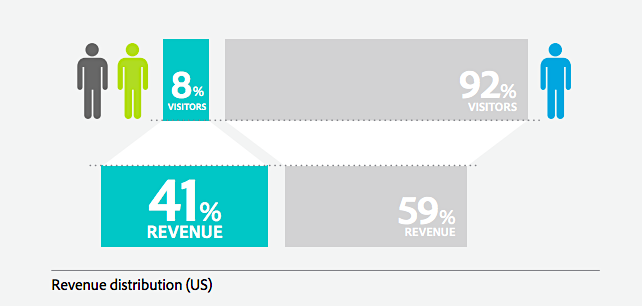 That's the loyalty part of the marketing equation at work.
By using behavioral tracking and other relevant data, you can target your email customers to help boost your email's relevance and let your audience know you're tuned into — and care about — their needs.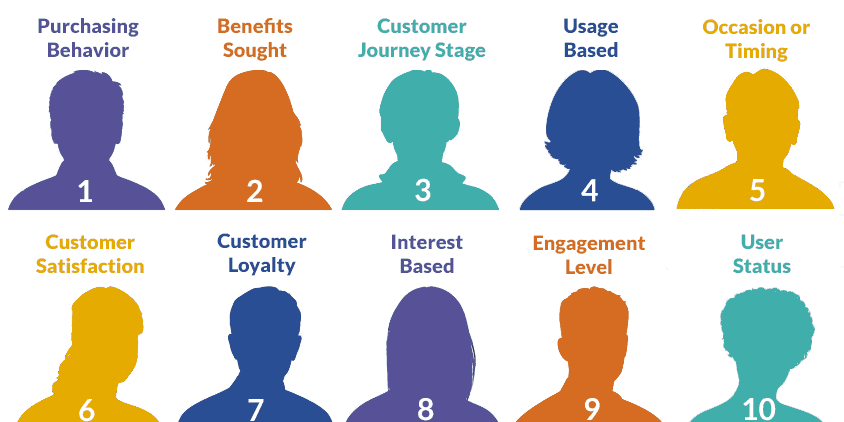 Some data that's useful for segmentation includes:
Purchasing Behavior
When your customers reach specific spending levels, they're taken on a customized VIP journey that gives them added benefits like coupons, awards and special discounts. You can also use their past purchases to recommend additional items of interest.
Some experts recommend breaking down customer behavior into "personality types," like:
Persuadable buyers
Buyers that need proof
Risk-averse buyers
Price-conscious buyers
Buyers who research before purchasing
Buyers who don't have an urgent need
This is by no means an exclusive list, but it's a great peek into the array of purchasing behaviors you can use to create segments for your marketing efforts.
Learn More:
Stage of the Journey
You can also segment your audience based on where your customers are in the marketing journey, which allows you to provide content that's relevant to each stage.
For example, you could provide awareness content like video ads for the new subscriber or persuasive content like case studies for those getting close to making a purchase.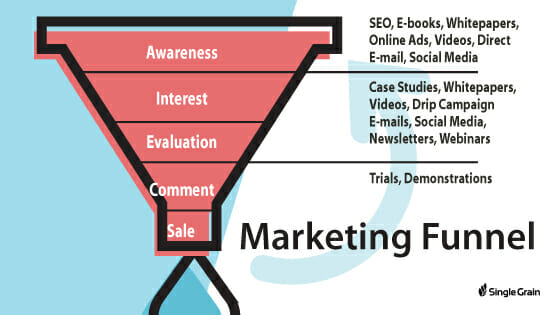 Benefit Seeking
If you segment according to the benefits your audience is seeking, you'll be able to offer more relevant products that are personalized to each segment. For example, a retailer could segment their audience into groups of those seeking low prices, high quality, organic materials or even designer name brands.
While purchasing behavior, journey stage and benefits are just a few of the ways you can fine-tune your audience segments, other options include:
By loyalty
By usage level
By experience (satisfied vs. unsatisfied customers)
By interest
By engagement level
There are a number of ways to divide your audience into the most relevant, related groups so you can market to them more personally — and efficiently.
2) Personalize Your Brand
Supercharging the personalization experience for your customers is not just about fine-tuning the marketing product that lands in their inbox — it's about forging real connections.
There's no better way to do that than to send marketing emails from a real person in your organization rather than from a simple outbox address. When HubSpot did this, they saw their click-through rate jump from 0.73% to 0.96% with an additional 292 clicks added to the total: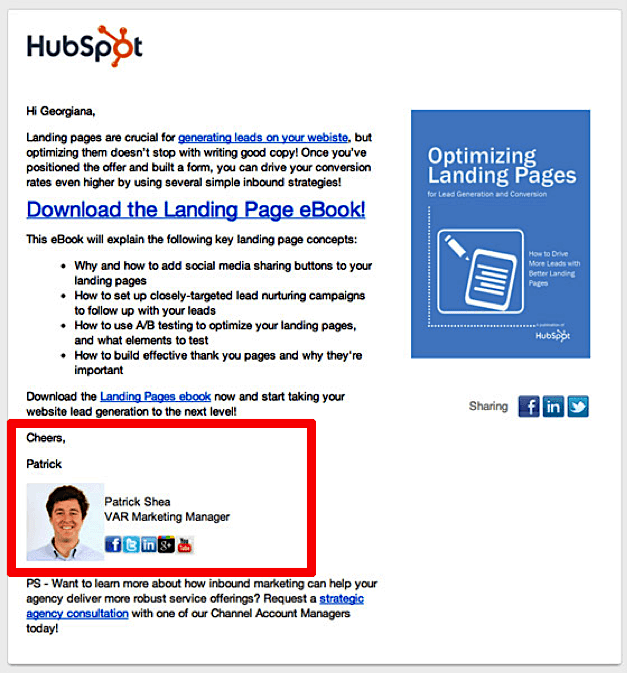 Customers want to interact with real, flesh-and-blood people and their behavior shows it.
If you want to add even more power to those "from-a-real-human" emails, experiment with the tone and language of the emails themselves, adding pronouns like "I," "our," and "we" to speak directly to your prospect.
To keep your interaction consistent, make sure your landing pages match the expectations you've created in your email audience. For example, using one strong CTA in your email that sends customers to an "action" landing page that matches the message, tone and design of your email provides a smoother and more cohesive experience.
Ensuring that you have a bespoke email — and landing page — for each segment of your customer base amps up the power of this technique further. When fitness company Nuffield Health employed this email/landing page match method in a new campaign, their conversion rate shot up from 1% to 8%.
Learn More:
3) Pull the Trigger on Emails
We talked about segmenting your audience based on behaviors earlier, and here's another reason this pays off: Sending emails triggered by behavior has a 152% higher open rate.
If you take these automated trigger emails and personalize them, you've got a highly openable email marketing tool that will also capitalize on the growing relationship between you and your customer to prompt action.
Let's look at some of the ways trigger emails promote conversation — and a relationship — between you and your sales prospects or customers:
Onboarding
Onboarding emails help welcome your customers to your brand and guide them through the process of settling in.
These emails may include "badge" emails that celebrate your customer's completion of a required step in the onboarding process or just a warm welcome. Or they could answer common or anticipated questions pertinent to your product or service.
Staying in Touch
After a welcome sequence, many email marketers stop the conversation cold.
Instead, offer your customers additional relevant content, ask them questions about their experience or answer pertinent product- or service-related questions to keep your brand in their inbox — and in their thoughts.
Finishing Transactions
Send transactional emails when your customer is hung up on an onboarding step, has forgotten to make a payment or wishes to cancel.
These emails allow you to show off your customer service department and show that you care. While not technically marketing emails, they're still an important way to interact on a personal level with your customers and foster ongoing business.
Staying Engaged
If your customer has fallen by the wayside, help them get back onboard with a series of re-engagement emails, personalized to let them know you miss them:
Offering similar products, querying if your customers have questions, or just sending a simple reminder can often jump-start the marketing experience again and get your sales funnel moving.
Learn More:
Rewarding Loyalty
Remember, 41% of sales are generated by your top 8% of customers, so reward these highly engaged individuals with personalized messages that offer rewards, discounts or other unique benefits.
You can send these loyalty emails at specific times — like anniversaries and birthdays — for increased personalization. You can also show customers you're delighted by their participation by reminding them about expiring loyalty rewards, upcoming rewards or re-inviting them to act on a lapsed offer.
Smart marketers will use a variety of these trigger emails, neatly dovetailed with their customer segments for highest impact.
Keep an Eye on Technology for Further Developments in Personalization
Employing personalization will give you a way to serve as a friendly tour guide on your customer's sales journey — increasing loyalty and revenue as you move through your funnel.
However, keeping an eye on changes in technology is advised as opportunities for personalization increase and become more impactful. For example, interactive emails are trending upwards, where your customers can interact with on-screen animation that guides them through a CTA, onboarding or other funnel-related tasks.
Gamification is also on the rise. This refers to the technique of integrating some elements of game-playing such as competing and scoring points in an interactive way to encourage customer participation. Gamifying your personalized marketing emails can help you engage, educate and inspire your audience.
There's no doubt that evolving technology will provide digital marketers with even more ways to interact on a close and personal level with customers in a meaningful way. And the more personal your marketing, the more likely your interaction will enable you to cultivate — and nurture — a mutually-beneficial relationship with your customers.