Last year, Samer Biladi, the creative director of SkeletonHD, was struggling to see an impactful ROI from his Facebook ads.
That's when he came across our post about critical Facebook Ads trends and took action based on the advice: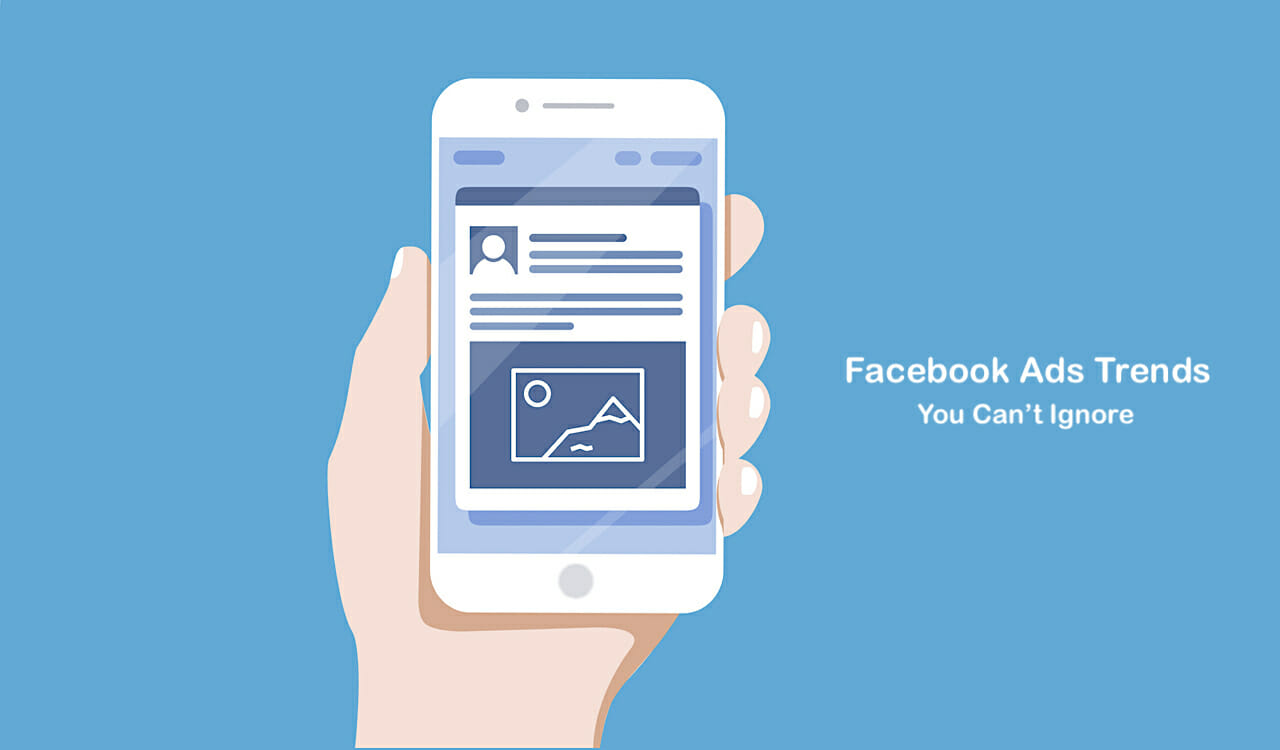 Using the five strategies we outlined, he managed to double revenue for his business and 5Xed his reach on Facebook.
In this article, we'll go over the exact trends he took note of, how he took action, and how you can execute a similar ad strategy.
Learn to create more effective LinkedIn ads: LinkedIn Ads for Enterprise B2B SaaS: The Only Guide You'll Need
Combating Rising Facebook Ad Costs
The first trend (which will likely continue to be a trend well into the foreseeable future) is the rising costs of Facebook ads. This is unsurprising as Facebook continues to earn more attention and expand its user base each year.
However, it was still an issue that Samer faced. Specifically, he was struggling with one of the major Direct To Consumer trends in recent years: rising CPMs (Cost Per Thousand or, literally, Cost Per Mille, which is Latin for "thousand") and customer acquisition costs.
Rather than backing away from Facebook due to rising costs, as might be expected, he decided to invest in it heavily this year to have some runway for next year when costs would be even higher. Specifically, he decided to increase ad spend from $200,000 per year to well over seven figures per year.
So even though CPMs increased, their customer acquisition cost decreased by 30% in the long run because they had generated enough top of funnel awareness which they were then able to convert into customers.
Remember to keep the bigger picture in mind which, in this case, is the enormous pool of potential customers: Facebook has 2.85 billion monthly active users, and in the first quarter of 2023 alone, had about 1.88 billion daily active users – which makes up 60.6% of monthly social media visits.
How You Can Execute This
Instead of ignoring Facebook ads because they require more capital upfront, don't be afraid to spend more as long as you still see an ROI from it.
If you're worried that Facebook ads are too expensive, just compare the cost of acquiring new customers with their lifetime value. You'll probably find that you're still getting your money's worth.
Here's how to calculate the Customer Lifetime Value: multiply the lifetime value (value of a sale times the number of transactions times the relevant customer retention period) by the profit margin: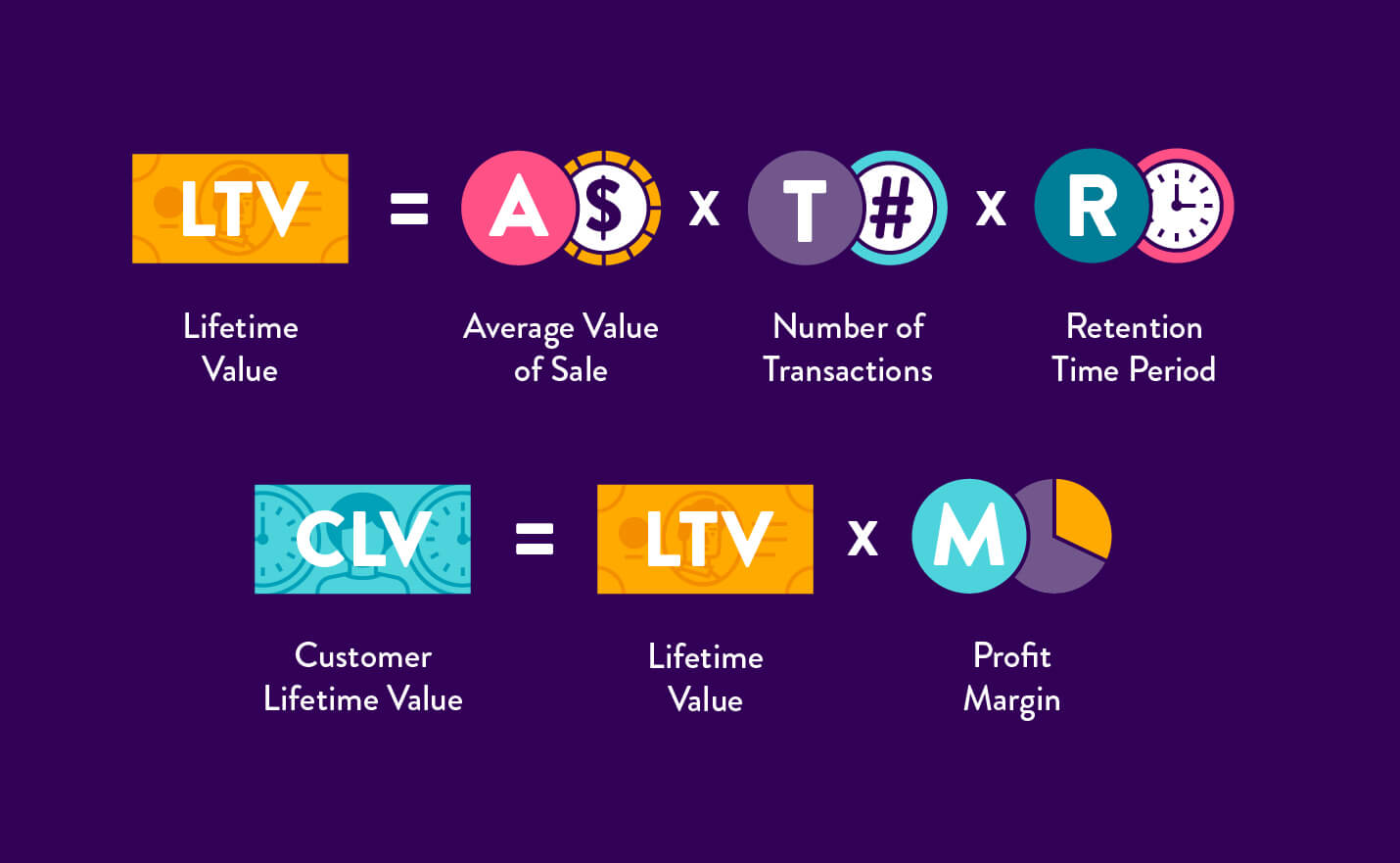 Then look at your current ROAS and continue to increase your spending until you see it starting to drop off significantly. If you need to run tests on variations, do so with a smaller budget and then increase spend on the version that succeeds.
Learn More: Ecommerce Advertising Strategy: How We Doubled PPC Sales for ThinSlim Foods (with a 3X+ ROAS)
The Rise in AI, Automation & AR
Another issue that SkeletonHD was struggling with was ad placement and management.
For example, they created the same media in different dimensions and then ran separate campaigns for each placement (stories, feed and network):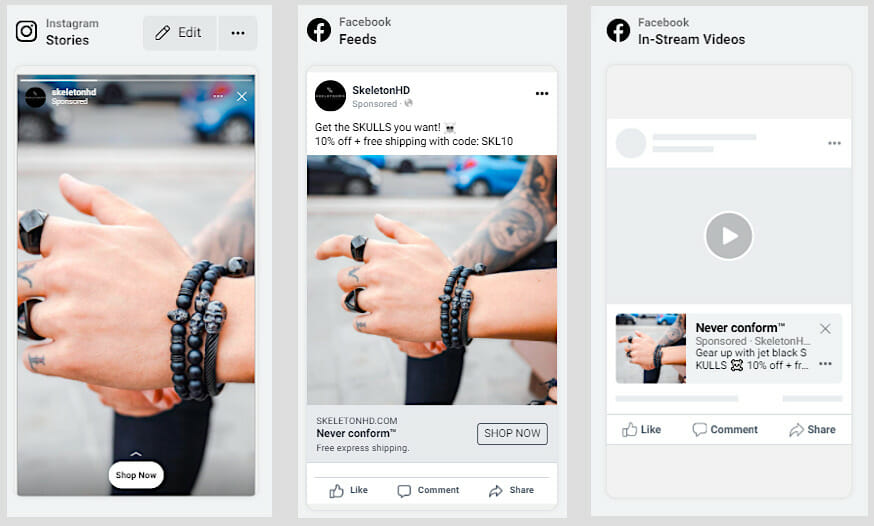 This meant that they had to manage several campaigns that had essentially the same audience. They also constantly shifted their budget between placements to maintain a positive ROI.  
Fortunately, Samer came across our advice on leveraging Facebook's new ad automation and placement features and was able to change his approach. For instance…
When targeting a 1% lookalike audience and a 2% lookalike audience, he started to use campaign budget optimization (before it was mandatory).
He also used creatives that were multipurpose and worked across stories, feed and Instagram ads. For example, many of the SkeletonHD ads were simple square images: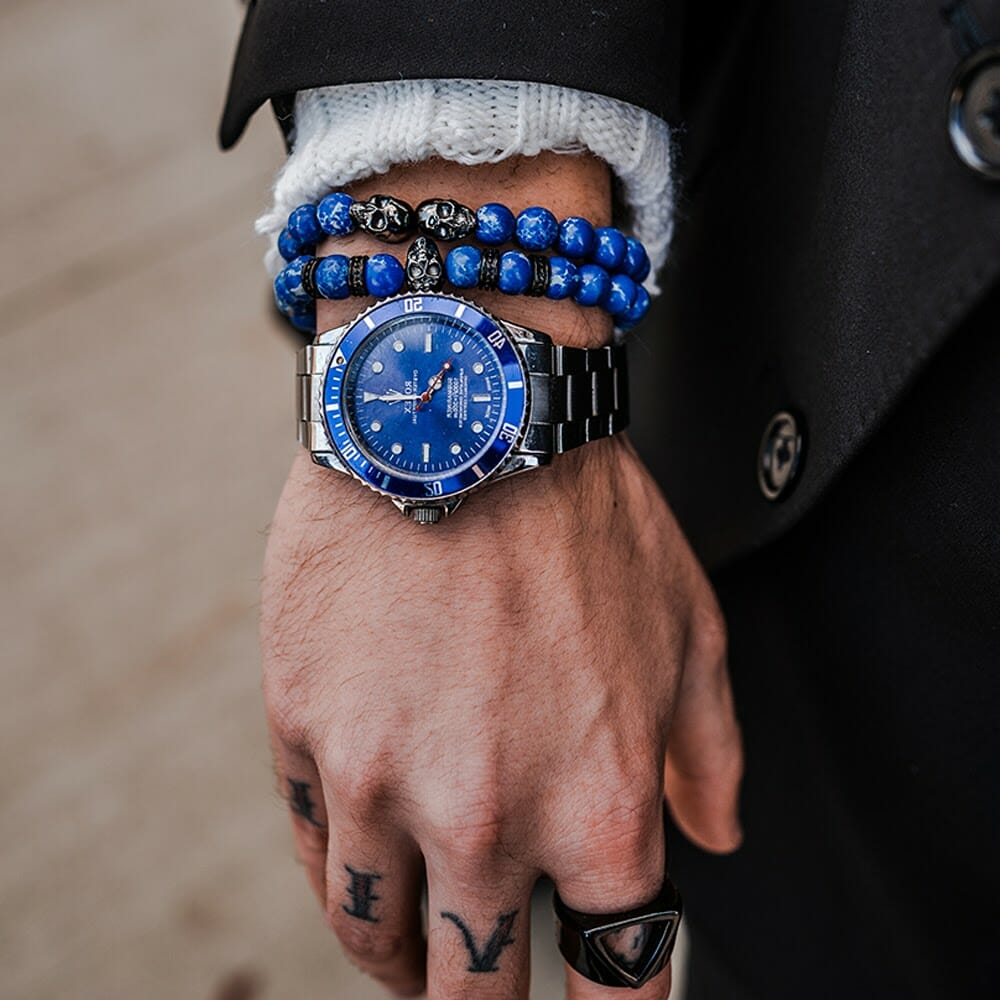 Therefore, with simple but versatile creatives, they were able to take advantage of auto-placement. As a result, using the auto-placement feature saved them many hours each week while the results remained consistent or improved. This change allowed them to focus on higher-level tasks and know that their ad placement was more accurate. 
In addition to ad automation placement, he also leveraged broad audience targeting. For example, instead of having two ad sets with 1% lookalike audiences and 2% lookalike audiences, he would combine audience and budgets to test results. While this approach worked on some audiences, it was less effective with others. Specifically, we found that the age group 24-30 had the highest click-through rates, so it's worth trying if that's your target audience.
How You Can Execute This
Rather than manually running every aspect of your ad, explore these five automation features:
These features will help you save time and improve your ad performance by presenting a more enticing offer to the right person.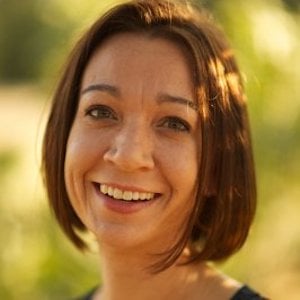 Kim Cooper

Director of Marketing, Amazon Alexa

Single Grain enables us to increase our impact without increasing our headcount
Optimizing for Mobile
Another trend that SkeletonHD decided to take advantage of was optimizing for mobile. Since 98.3% of Facebook users access the platform on a mobile device, spending excessive time on desktop ads is often a waste of time:
Before reading our article about Facebook trends, Samer split his time between creating desktop and mobile ad sizes.
However, given that only about 1.7% of Facebook's total users are scrolling on a desktop, creating ads for both devices meant that they were poorly allocating resources. After all, it takes the same amount of time to create a mobile ad for 98.3% of users as it does to create a desktop ad for 1.7% of users.
Therefore, Samer decided to double down on mobile ads and spend less time on desktop. If you do need a desktop creative, the best way to do that is to make a mobile creative and then cut it into a desktop creative.
By reducing their desktop creative, they ultimately improved engagement by 19%, and conversions increased by 7%.
How You Can Execute This
Look at how many mobile creatives versus desktop creatives you are making. If you find that you are doing a 50/50 split, consider scaling up your mobile creatives and scaling back the desktop creatives to more of a 70/30 or 80/20 split.
The only exception is if you find that most of your conversions are directly from Facebook ads, and those conversions are all on desktop. You can look up your exact desktop to mobile statistics in Google Analytics:

However, this scenario is quite rare as even SaaS and B2B companies that often receive desktop conversions find that most people don't immediately convert on the first touch.
If you still aren't sure, just run an experiment – try scaling back your desktop ads and scaling up your mobile ads to see if it works.
And if you need some help, Facebook's Mobile Studio provides video guides, a planning brief and creative app recommendations to get you started.
Facebook Stories Ads
You have probably run Facebook News Feed ads, but since Facebook Stories has 500+ million daily active users, Stories Ads are also an excellent option for marketers. Specifically, Facebook released a case study showing that adding Stories to Feed campaigns drove a 21% increase in brand engagement for the campaigns they analyzed. 
Therefore, jumping on it now will allow you to enjoy an aspect of the platform that has less competition. Plus, the ads are easy to reuse on Instagram.
Samer stated, "We started to create media-specific Stories to showcase our brand's core values and engage our customers in a way that seemed organic to the story placements." This is particularly important if your brand sells visually appealing products, as SkeletonHD does.
Here are just a few of the Stories ads that they created: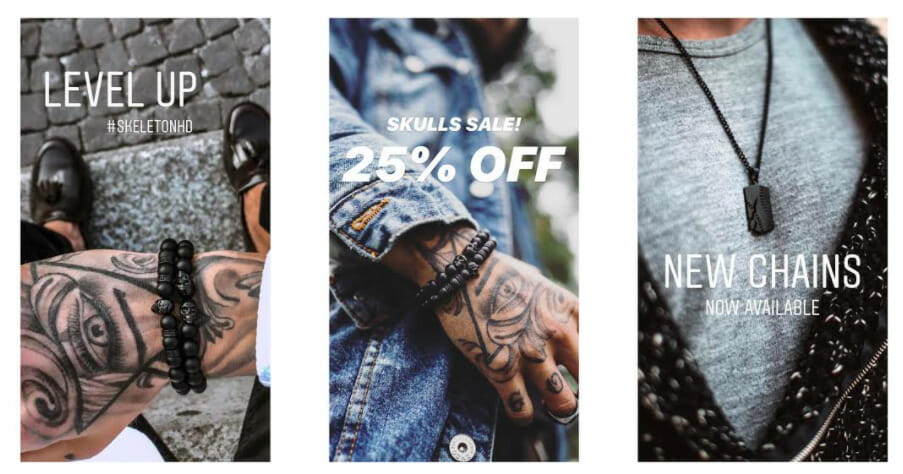 When creating these ads, they focused on copy that was generally five words or less with a simple but high-quality image.
Samer found that adding too much information (such as product descriptions, shipping information, etc.) caused the ads to fail terribly with low engagement and CTR.
As you can see in the screenshot below, the simpler ad (the top example) had a much lower CPM than the more elaborate post (the bottom example):

How You Can Execute This
Create ads for products that naturally lend themselves to storytelling. For example, this could be the simple but stunning image we discussed above, or it could be a video of up to 20 seconds: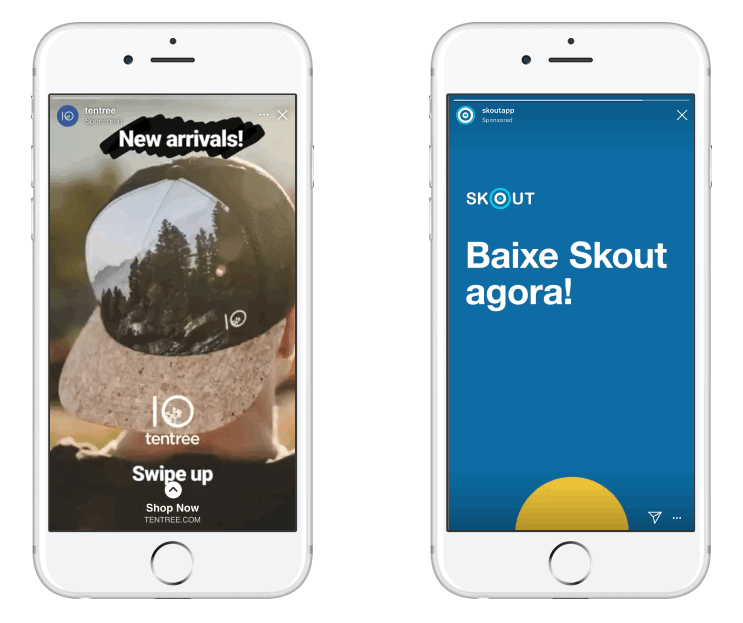 Fortunately, creating these Facebook Stories is relatively easy. While you can hire a professional videographer or photographer to do the creative, statistics show that images and videos shot on a smartphone are more effective at driving intent, increasing content views, and converting viewers:
Mobile-shot:
78% more effective for ad recall
80% more effective for driving intent
84% more effective for viewing content
63% more effective for purchase, app install and checkout
Studio-shot:
97% more effective for brand awareness
Related Content:
* 30 Winning Facebook Ads and Why They're so Effective
* 7 Examples of Storytelling Content You Can Use in Your Marketing Campaigns
* How to Create Digital Products to Grow Your Small Business During a Pandemic (and Beyond!)

Leveraging Video
Last but not least, video will continue to be a major player in social platforms in 2023 and beyond.
In fact, statistics show that it produces nearly double the engagement of image-based posts on Instagram. So in addition to increasing audience engagement, video is also an excellent way for customers to get a better view of your products and add a human touch to your ads.
SkeletonHD had never used video for ads before, but after reading our post on Facebook trends, they started experimenting with it and have found mixed results with it. 
Specifically, Samer found that while video has very high engagement for them, customers tended to be more interested in watching the video itself rather than purchasing the product. So they decided to continue using video for top of funnel content but not as a conversion-focused tool.
How You Can Execute This
Start leveraging video today, even if it's just a smartphone video. Here are a few tips to keep in mind:
Vertical videos are get 6-9X more engagement than square videos and 13.8% more visibility.
Short videos are best – more than 15 seconds and a video ad sees a higher abandon rate. 
Facebook native videos get 10X more reach compared to shared YouTube links, and they also receive 478% more shares compared to other platforms.
Once you've run your video ads and have some data, you can create a video engagement custom audience and then use Facebook's lookalike audience for your next campaign.
In addition, Samer recommends seeking a fresh perspective from experts in the field. For example, they took time to read industry resources (like our blog!) which helped push them in the right direction.
Learn More:
* How to Produce Paid Facebook Video Ads for Mobile Like a Pro
* 9 Tools for Creating Effective Facebook Video Ads that Convert
* Why It's Crucial to Choose the Right Objective for Your Facebook Video Ad

Check out this detail-packed video about Facebook ads hacks from Larry Kim who spoke at our live Marketing School event:
Our Results (That You Can Achieve Too!)
Running the same Facebook News Feed ads you've always run with just a few tweaks won't work forever. The Facebook Ads platform is changing rapidly and they are incentivized to reward those brands that use their new features. By aligning with Facebook's goals, you can reduce your CPM and improve your reach.
SkeletonHD was able to improve their CPM by 15%, increase ad spend by 300%, and 5X their overall reach on Facebook. But the biggest win was that they were able to double their business's revenue.
These results came from just implementing the tips in a single blog post written by our team, so imagine the results you could achieve if you worked with us directly! 😃 
If you need help with your ad strategy, click below: