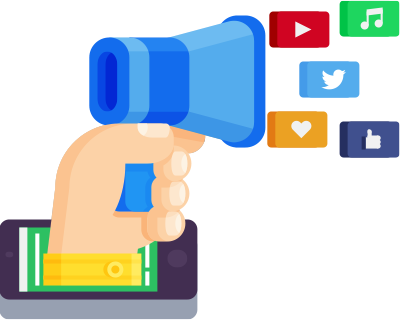 Content marketing is the way of the online marketing future – appealing to both website visitors and the search engines through the publication and distribution of high-value web content. But content marketing isn't as simple as writing up a few blog posts and linking to them from your social profiles. Take it from the pros – true content marketing requires much more to be successful!
At Single Grain, our content marketing campaigns focus on three distinct phases of content production and promotion:
Traffic Generation – Our initial priority for new content marketing clients is to attract as many visitors as we can using infographics, blog posts and other content types.  This gives our experienced content marketing professionals the data needed to make future content releases even more successful.
Audience Engagement – Working from the data generated by our initial round of content posts, we hone in on the topics that your audience responds best to.  This allows us to use future content releases to build a base of repeat visitors who will keep coming back to your site long after our campaign is complete.
Conversions and Profits – With an audience established, the final stage in Single Grain's content marketing campaigns revolves around maximizing conversions amongst your new readers.  Using both the content marketing data gathered to this point and our extensive knowledge of digital marketing techniques, we're able to transform your investment in content marketing into higher product sales and greater overall profitability.
Here's What We Offer:
Detailed Site Content Analysis
Competitive Content Gap Research
Infographic Creation
Ghostwritten Blog Content
Internal Link Development
Social Promotion
Maximum Search Engine Exposure
Ongoing Blog Management
Dedicated Content Marketing Team
Regular Teleconference and Email Reporting
FAQ
How long does it take to see results?
Clients typically start to see results at around the 6 month mark.
Our business is already doing some of the things you're proposing, are you flexible?
Absolutely, all of our engagements are custom and we'll complement your business to maximize your results.
What's the point of all this 'content marketing'? Can't I just build links instead?
Modern day SEO requires more than just building keyword rich anchor text. Think about how humans have interacted for the longest time: it's the greatest teachers that end up rising above the rest. How can your brand be the best teacher it can be? It starts with a solid content strategy.
Just a Few of the Companies Whose Revenues We've Grown
We Do the Same for Lots of Smaller Companies, too
Uber
Amazon
Recurly
SalesForce
Trustpilot
Intuit
View Case Studies
We really lean on Single Grain as an extension of our team, which enables us to increase our impact without increasing our headcount.

Single Grain team have been instrumental in providing us with forward-thinking, growth-impacting marketing support. Their expertise has helped Nextiva grow its brand and overall business.

Single Grain has been an important force for guiding our digital marketing. They act like an extension of our team, proactively coming to us with ideas and fixing issues as they arise; exactly what we look for in partners.

Single Grain has been key in helping us generate B2B engagement across digital channels. We can count on them to bring new ideas to the table consistently and that's why we love working with them.

Not only did Single Grain deliver strong results — markedly increasing unique, new web traffic and engaged users — but they provided us with key learnings about our messaging that we are now using.

SingleGrain has been there to help take a lot of the stress out of the process. We can always count on them to deliver high-quality content on time, and knock it out of the park.

What stands out is that they have a skilled team with subject matter experts in each digital marketing discipline. These guys are very good.

Single Grain has been the strongest outside force in helping our business "level up". Since engaging with Single Grain our revenue has increased more than 300%.
Friendly Chat
Marketing Gameplan
Low Hanging Fruit
Full Rollout
Learn & Adjust
Can We Help with Your Unique Situation?
Let's have a friendly chat to find out
Top Content Marketing content from our blog