Industries
A SEM Agency Committed to Increasing Your Search Marketing ROI
SINGLE GRAIN is a top search engine marketing agency agency that knows SEM like the back of our hand.
What is the difference between SEM (Search Engine Marketing) and SEO (Search Engine Optimization)? Although they're often used interchangeably, SEO is a subcategory of SEM, which uses both promotion (PPC) and optimization (SEO) to increase a website's ranking in the search engine results.
With over a decade of SEM experience, we are a search engine marketing firm with a proven track record that we can increase your online visibility, search ranking and site traffic.
How do we do this?
Since Single Grain got its start as a digital marketing agency, we've been committed to staying ahead of the competition with constant research, ongoing training and fearless experimentation. Our SEM team – which includes the SEO team and the Paid Ads team – has the collective skills and knowledge needed to increase your visibility and traffic.
OUR FOCUS: Driving More Website Traffic

 
Our digital marketing agency has worked with some big brands – like Nextiva, Amazon, Intuit and Uber – and know how challenging it can be to find, nurture and convert qualified leads. Our team of experts will create customized, growth-focused online strategies for your brand using SEM best practices.
In order to drive more traffic to your website or e-commerce store, it's imperative that your site rank high in the SERPs when people search for your keywords. There are many methods to do this, most of which fall under the SEM umbrella. 
SEO isn't just about the perfect keyword or getting tons of backlinks. The goal is to create high-quality content that delivers something of value to the reader, which in turn inspires them to move through your marketing funnel. 
PPC isn't just about getting clicks on your ads – it's about being found in all the right places on the Internet and getting those high-intent clicks that drive sales.
The reason SEM marketing is so successful is because it takes advantage of both paid and organic media. Paid ads will get you a place at the top of the SERPs for the short-term, and search engine optimization will allow you to rank high in the SERPs for the long-term. 
By focusing on your brand's unique value proposition, targeting vertical and market, then creating smart, tested and high-ROI SEM marketing strategies that work, our SEM agency experts will drive user acquisition costs down, while increasing your conversion rates.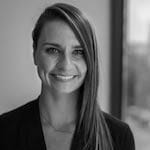 Jacqueline Foster
Demand Generation Marketing, Lever.co
Single Grain has been key in helping us generate B2B engagement across digital channels. We can count on them to bring new ideas to the table consistently and that's why we love working with them.
Just Some of Our Happy SEM Clients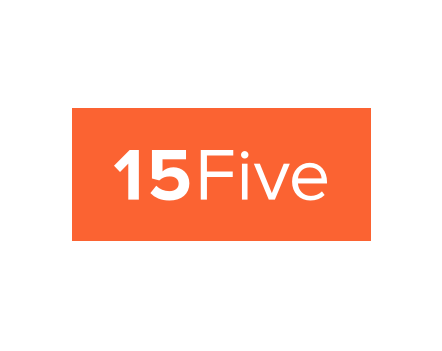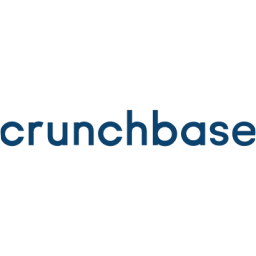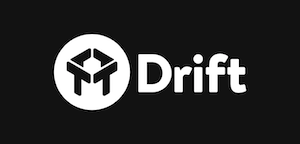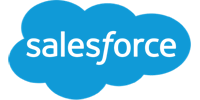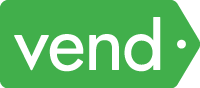 We Are Experts in High-ROI SEM Marketing Campaigns
Any company looking for digital marketing solutions should always insist on working with a SEM marketing agency that understands both organic optimization and pay-per-click advertising.
Single Grain's digital marketing team is made up of experts in Facebook, LinkedIn, Instagram, YouTube and podcast advertising, our SEO and content marketing teams drive more website traffic, and our CRO skills entice users to convert – all of this, plus our Premier Google Partner status, ensures that you'll get the best SEM results. 
We use smart tools, innovative analysis and cutting-edge digital marketing strategies to find the right leads for your business, and can build marketing funnels that turn them into users. We use data, not guesswork, to inform every decision we make, and are constantly split testing, tweaking and optimizing to ensure that every opportunity is realized.
We offer the following SEO services:
SEO Campaign Management

Infrastructure Analysis

Link Profile Audit

Broken Link Identification and Outreach

Site Crawl Review

Trust Factor Analysis

UX Evaluation

Link Prospecting Recommendations

Web Analytics Setup

SEO Tool Selection and Integration

General SEO Consulting
We offer paid media services in all areas of pay-per-click advertising, including: 
Google ads

Bing ads

Facebook ads

Twitter ads

Retargeting

YouTube advertising

Mobile advertising

Other real-time buying platforms

Direct media buys

and more!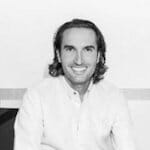 Yaniv Masjedi
CMO, Nextiva
The Single Grain team has been instrumental in providing us with forward-thinking, growth-impacting marketing support. Their expertise has helped Nextiva grow its brand and overall business.
FAQs
How are you different from other SEM agencies?
We know Search Engine Marketing (including SEO and PPC) inside and out. From enterprise companies like Amazon to startups, from B2B to B2C, from SaaS to e-commerce, our global SEM agency has helped multiple brands scale to the next level. 
And though we have years of SEM experience, we definitely don't use one templated strategy for every client, nor will there be an account manager between you and your SEO or PPC team member. We use a unique combination of the latest search engine marketing strategies, growth hacks, cutting-edge technology and meaningful data to inform and customize our SEM marketing blueprint for your business.
How do you measure SEO or PPC success?
Great question. Although all metrics are important, your specific goals will determine which ones to focus on, which will then determine how our search engine marketing consultants measure the success of your PPC campaign. 
Likewise for SEO, though we'll always look at the increase in your organic traffic and conversions. Keep in mind that it takes about 6 months to really start to see the needle move. Organic traffic is not a get-rich-quick campaign – it's an ongoing process and it takes time.
How much money should I expect to spend per month on effective SEM marketing?
There's no set amount. It depends on your company's size, goals and budget. We will create a customized proposal that outlines just how much money we believe you should dedicate to finding and securing new users through organic and paid search engine marketing.
What services does an SEM agency like Single Grain offer?
Single Grain is a full-service digital marketing agency, including SEO, PPC advertising, content marketing, conversion rate optimization and, of course, search engine marketing services. We believe growth occurs when all aspects of a marketing strategy work in harmony, which is why our team consists of hand-picked experts in each facet of marketing, from creative to tactical, who are dedicated to growing our clients' business.
For a free consultation, click here!

Turn Your Content Marketing Into Your Money Maker Machine
Work with Us