The cryptocurrency market is booming.
With the launch of Bitcoin in 2009, the decentralized cryptocurrency market powered by blockchain gained massive success. The blockchain market is expected to reach over $23 billion by 2023, and the Bitcoin price is speculated to hit $250,000 by 2025.
That means that companies dealing with the following subjects require the help of PR firms to secure brand coverage in top crypto publications:
Blockchain
DeFi (decentralized finance)
Utility tokens
Bitcoin, Litecoin, Altcoin
NFTs
In this post, we'll provide our curated list of the top 8 crypto PR agencies, as well as how crypto PR differs from traditional PR, why you might need to hire such an agency, and how to select the best one.
---
---
8 Best Crypto PR Agencies
There are numerous PR agencies in the market. However, crypto-specialized marketing companies have relevant expertise to help start-ups raise brand awareness and gain a share of an oversaturated market using modern techniques, tools, and platforms.
As an emerging start-up in the blockchain market, you should definitely leverage the abilities of an online PR agency to strengthen your brand's position in the market.
Here is a list of the best crypto agencies for blockchain and cryptocurrency companies:
Single Grain is a top cryptocurrency marketing agency that specializes in offering the highest returns on your crypto products.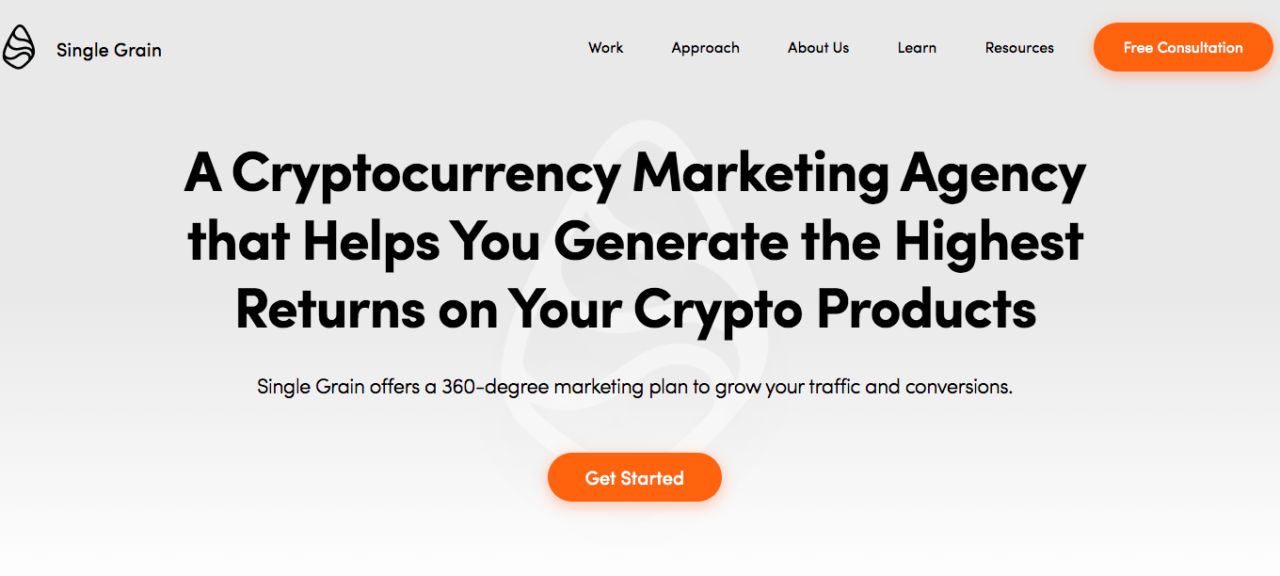 Single Grain offers a customized blockchain marketing strategy to generate brand awareness and provides profit-driven NFT marketing services for unique crypto assets. And as a full-stack digital marketing agency, they offer a complete promotion plan to deliver exceptional ROI on all crypto advertising and PR campaigns.
Single Grain is headed by Eric Su, an investor, founder, and advisor to companies. He hosts the Marketing School podcast with Neil Patel as well as his own podcast, Leveling Up. He has created his own NFTs, so he has hands-on experience in new technology.
The highly experienced team of blockchain marketing experts focuses on the buyer persona, leverages storytelling, and uses the top crypto marketing channels such as SEO, PPC, influencer marketing, email marketing, social marketing, and community building to scale your brand from zero to six figures and more.
The company is named one of the top crypto marketing agencies by BTC Peers with a strict ROI focus.
Budget: $10,000+
Number of Team Members: 10-49
Year Founded: 2009
Services Offered:
Crypto Search Engine Optimization
Crypto Social Media Marketing
Crypto Influencer Marketing
Pay Per Click Advertising
Crypto Press Releases
Telegram Marketing
LinkedIn Marketing
Airdrops
Bounty Campaigns
Community Building
Content Marketing
Email Marketing
Top Clients:
Blockgeeks




Bittrex




Polymath
Top Media Coverage Secured:
Entrepreneur
Forbes
HubSpot
Fortune
Inc.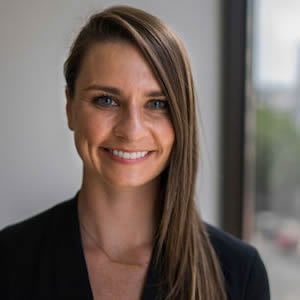 Jacqueline Foster
Demand Generation Marketing, Lever.co
We can count on them to bring new ideas to the table consistently
To learn more about Single Grain founder Eric Siu's approach to Crypto marketing, check out this video: 
2) Coinbound
Coinbound is a leading crypto marketing agency that helps crypto brands secure coverage through crypto PR services.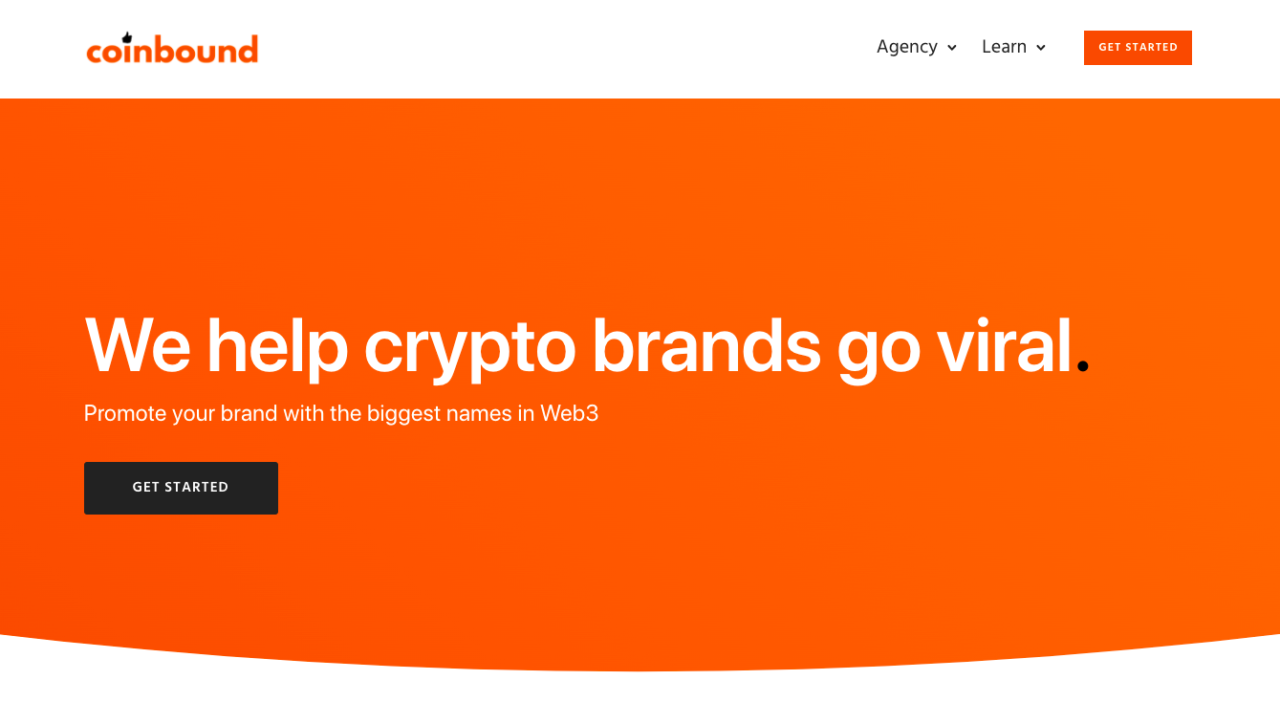 Coinbound has been in the industry for several years now, and they have relationships with reputed publishers like Coin Market Cap and Bitcoin.com. Whether it's long-term coverage, one-time coverage or press release, organic coverage, or a series of sponsored posts, Coinbound has experience in all types of blockchain-specific public relations and communications.
They also have the most popular Crypto Marketing Podcast in the industry, hosted by Ty Daniel Smith, a crypto expert who provides cryptocurrency marketing tips, and a Crypto Newsletter that helps crypto enthusiasts discover the major crypto marketing trends and techniques.
Coinbound has been recognized as the Best NFT Marketing Agency by ForexCrunch and one of the top 20+ ICO and crypto marketing agencies of 2023 by Softwareworld.
Budget: $1,000+
Number of Team Members: 2-9
Year Founded: 2018
Services Offered:
Crypto Influencer Marketing
Crypto Twitter Management
Crypto And Blockchain PR
Crypto Search Engine Optimization (SEO)
Crypto And Blockchain PPC
NFT Marketing
Top Clients:
Voyager
CryptoDaily
Cosmos
3) Luna PR
Luna PR is a specialized cryptocurrency and blockchain marketing agency based in Dubai, UAE.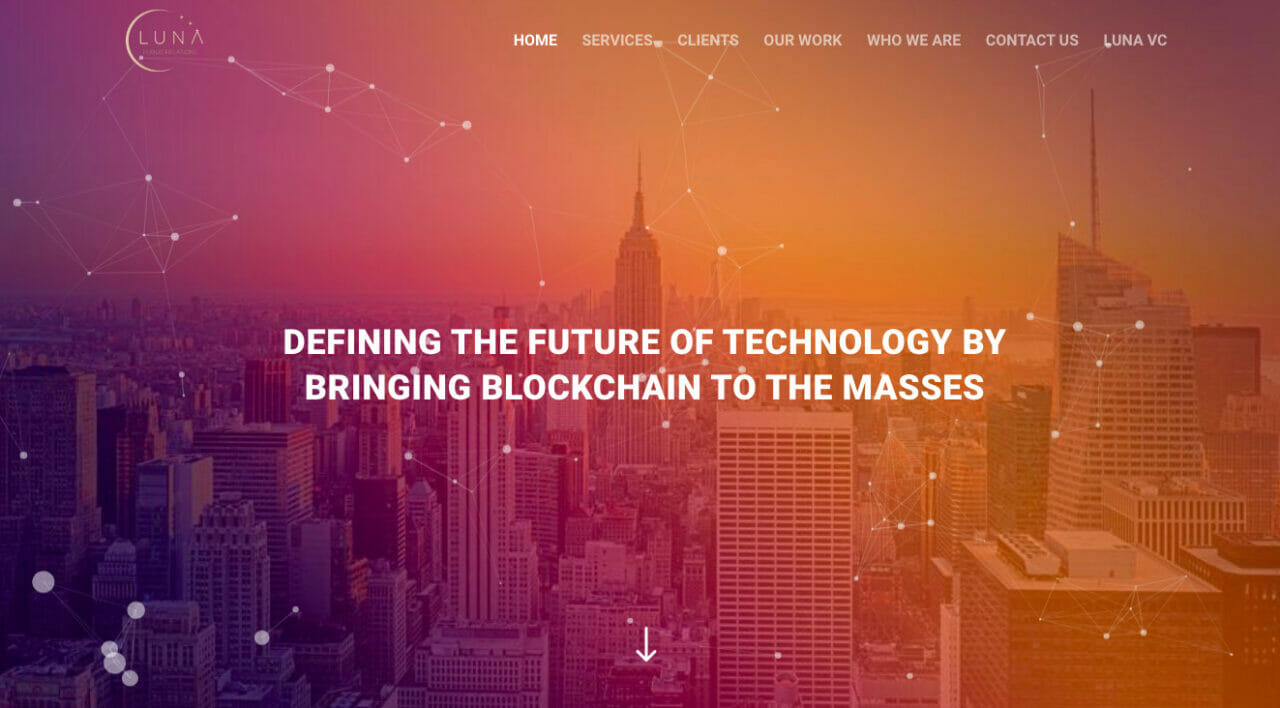 Luna PR has a strong portfolio of over 500 clients. The company assists blockchain businesses in rebranding themselves or launching new products in the market.
They take pride in finding unique, compelling ways to tell your brand's story, and offer services for small- and medium-sized businesses to increase brand awareness for both B2C and B2B.
Luna PR CEO Nikita Sachdev started the company because: "I had found a niche: relating crypto to the masses."
The company achieved the "Best PR and Marketing Agency in Emerging Tech" award from Entrepreneur Magazine.
Number of Team Members: 11-50
Year Founded: 2020
Services Offered:
Crypto Press Release
Crypto Interviews
Crypto Articles
Crypto Publications
Crypto Reputation Management
Crypto Marketing
Blockchain Consulting
Top Clients:
Top Media Coverage Secured:
Yahoo Finance
Forbes
Business Insider
Entrepreneur
Fox News
NBC
Market Watch
Coindesk
Bloomberg
Seeking Alpha
Need a refresher on the lingo? Check this out:
NFT Glossary: Every Buzzword in One Place
4) Melrose PR
Melrose PR is a California-based PR agency that helps crypto brands promote their products online on leading blockchain marketing platforms.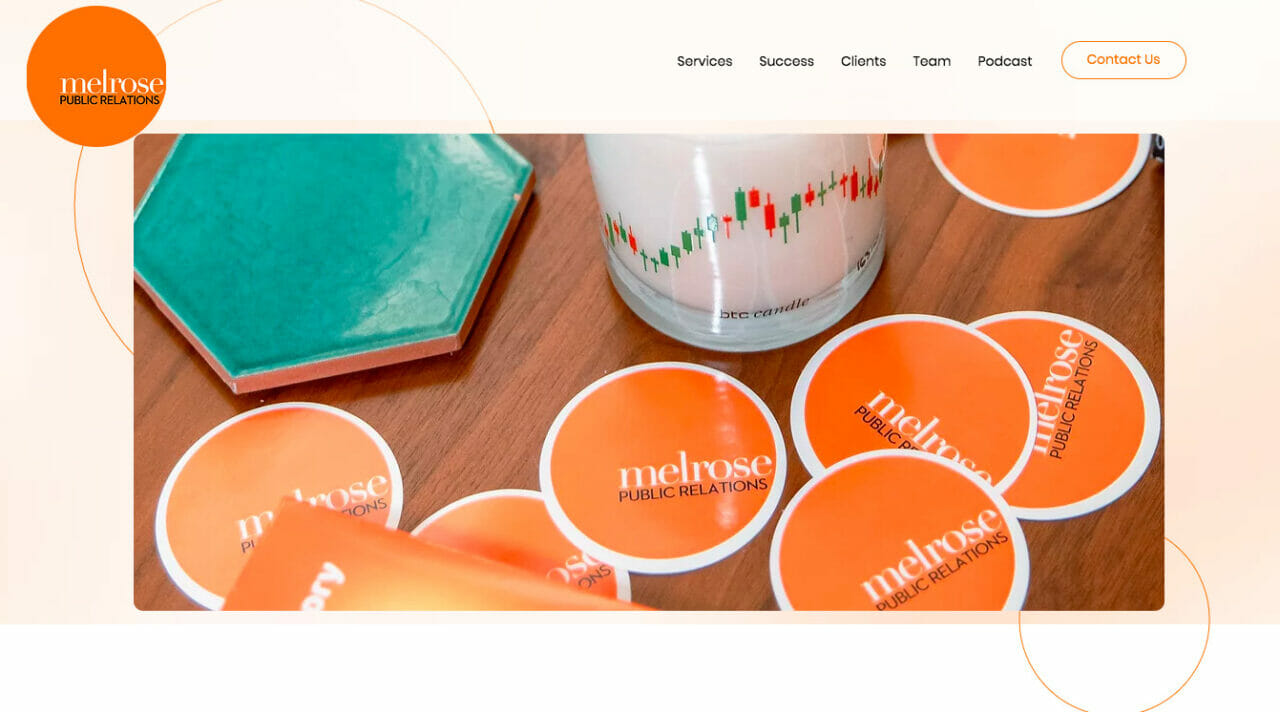 The blockchain- and cryptocurrency-focused communications agency was founded in 2012 to help crypto companies leverage top crypto media relationships to earn positive PR coverage for their products.
The company strongly focuses on media training and interview preparation. They assist in promoting your products on industry-leading podcasts, YouTube shows, and other events.
In addition, their crypto content team helps you create and publish op-eds, blogs, white papers, and explainer video scripts.
It is named as the top blockchain PR agency by MediaShower.
Budget: $10,000+
Number of Team Members: 10-49
Year Founded: 2012
Services Offered:
Public Relations
Crypto Interviews
Crypto Content Development
Crypto Video Production
Social Media Marketing
Crypto Communications Strategy
Top Clients:
Bancor
Blackmoon Crypto
Findora
Top Media Coverage Secured:
Crunchbase News
CNBC
Wall Street Journal
Quartz
FXStreet
Fast Company
International Business News
The New York Times
Mashable
BBC
TechCrunch
Financial Times
Yahoo Finance
5) ReBlonde
ReBlonde is an award-winning crypto PR agency in Israel.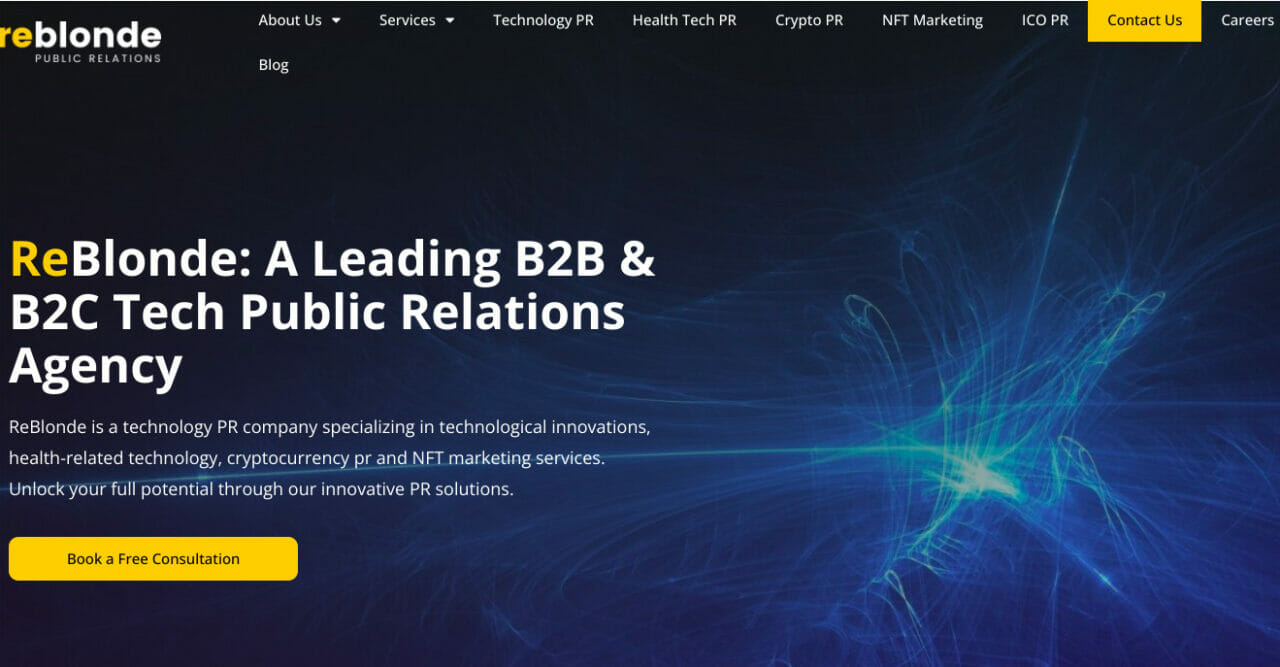 ReBlonde public relations agency has a team of professional public relations experts who are experienced in helping crypto businesses spread the word about their products.
They offer a wide range of PR services and can also help your business secure top crypto media coverage on leading platforms like BBC and Mashable.
The company also offers NFT marketing services for both brands and creators who want to grow in the NFT space. Whether it's collectibles, digital art, games, music, film, or sports, ReBlonde covers all.
Number of Team Members: 11-50
Year Founded: 2020
Services Offered:
Crypto PR
NFT Marketing
CROwdfunding Campaigns
Media Relations
Messaging and Positioning
Public Relations
Social Media
Speaking Opportunities
Thought Leadership
Top Clients:
Top Media Coverage Secured:
TechCrunch
BBC
The New York Times
Bloomberg
CNN
TheGuardian
Forbes
Nasdaq
The Verge
Fast Company
6) TOP
TOP is a popular crypto and blockchain marketing firm with offices in multiple locations worldwide, including Chicago, Dubai, London, Miami, and Los Angeles.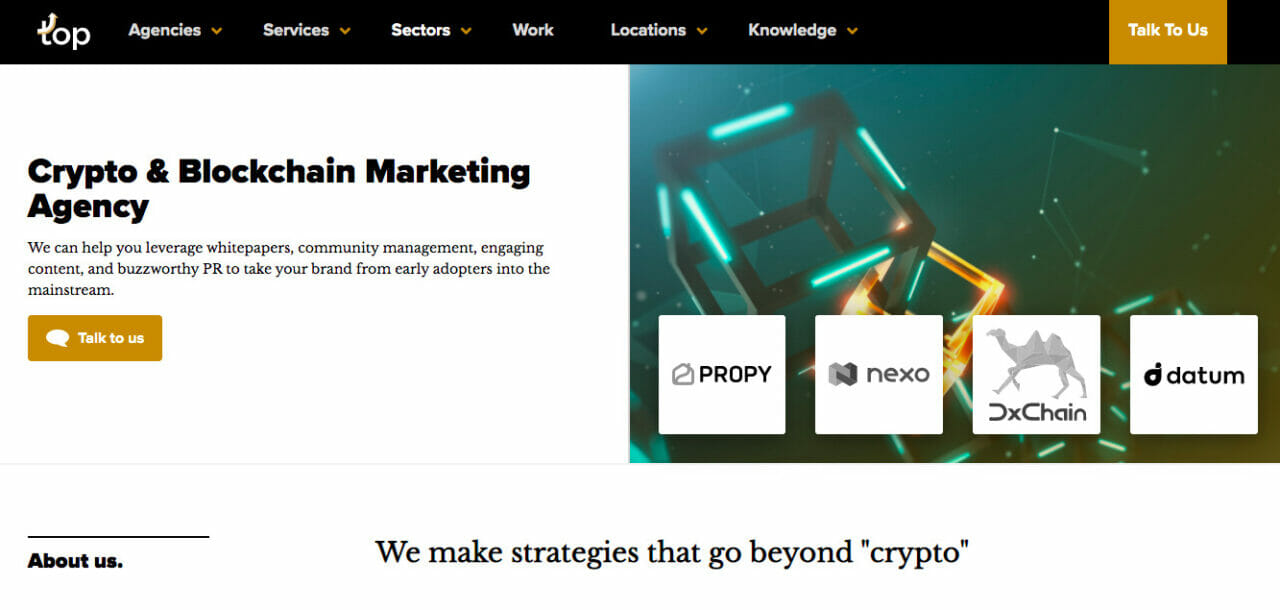 TOP has industry-leading PR experts who hold expertise in media training, media relations, and PR asset creation. Their team includes subject matter experts and award-winning thinkers, designers, content creators, digital storytellers, and developers.
As a full-service blockchain marketing agency, TOP has mastered the art of promoting blockchain projects to fuel the growth of your brand. After working extensively with blockchain-related companies, they know how to build credibility through thought leadership and partnerships.
The crypto content team employs a four-step formula of creating content, publishing PRs, partnering with influencers, and building a community to create brand authenticity and express value propositions.
Number of Team Members: 11-50
Year Founded: 2018
Services Offered:
Blockchain PR
Brand Strategy
Influencer Marketing
Micro-Influencer Marketing
Social Media
Video Production
Top Clients:
Related Content: How NFTs Can Be Used for Marketing
7) CryptoVirally
CryptoVirally is a full-service crypto marketing firm based in Romania that offers various PR services to crypto businesses.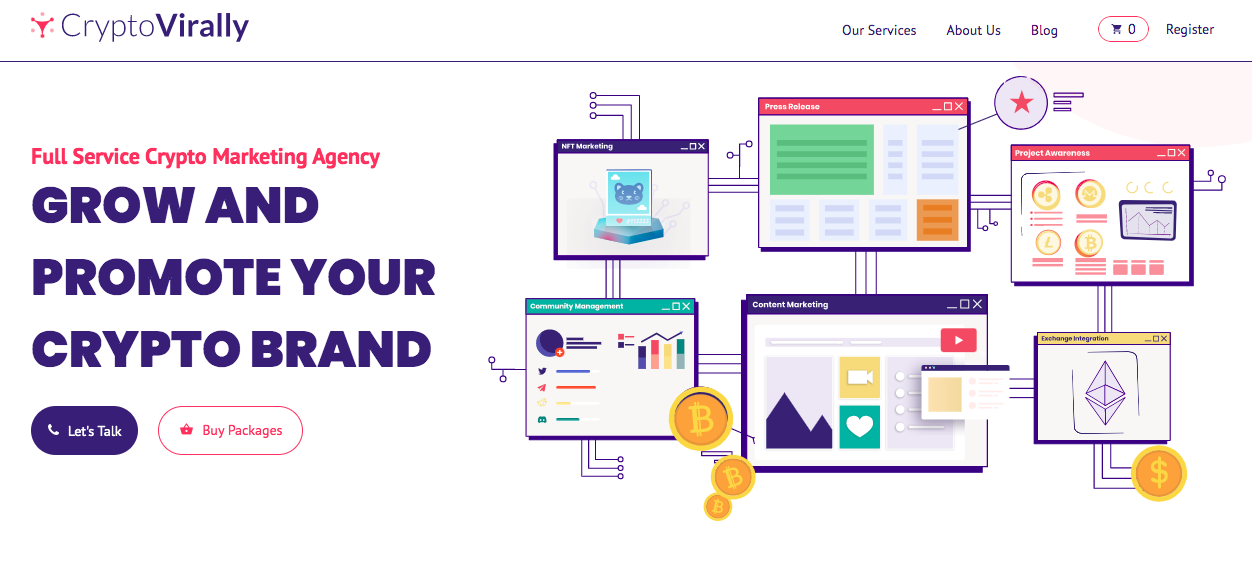 The company offers guaranteed project features on Cointelegraph and other industry-leading publications such as CryptoPotato, CryptoDaily, ZyCrypto, CoincoDex, DeFi Times, etc. They also offer exceptional crypto community management on leading social media platforms such as Discord, Twitter, Facebook, Instagram, Reddit, and Telegram.
They have a wide range of service prices and bundles, and you can book a 30-minute free consultation with them to discuss your next bitcoin marketing project.
Services Offered:
Press Release
Media Reach
Influencer Marketing
Crypto Community Management
Viral Marketing Services
Crypto AMA Session
Content Marketing
Top Clients:
CoinStats
Shrimpy
SWFT Blockchain
Top Media Coverage Secured:
Investing.com
Yahoo
Business Insider
MarketWatch
Forbes
Entrepreneur
Coin Readers
8) ICODA
ICODA is a crypto-focused marketing agency in the USA.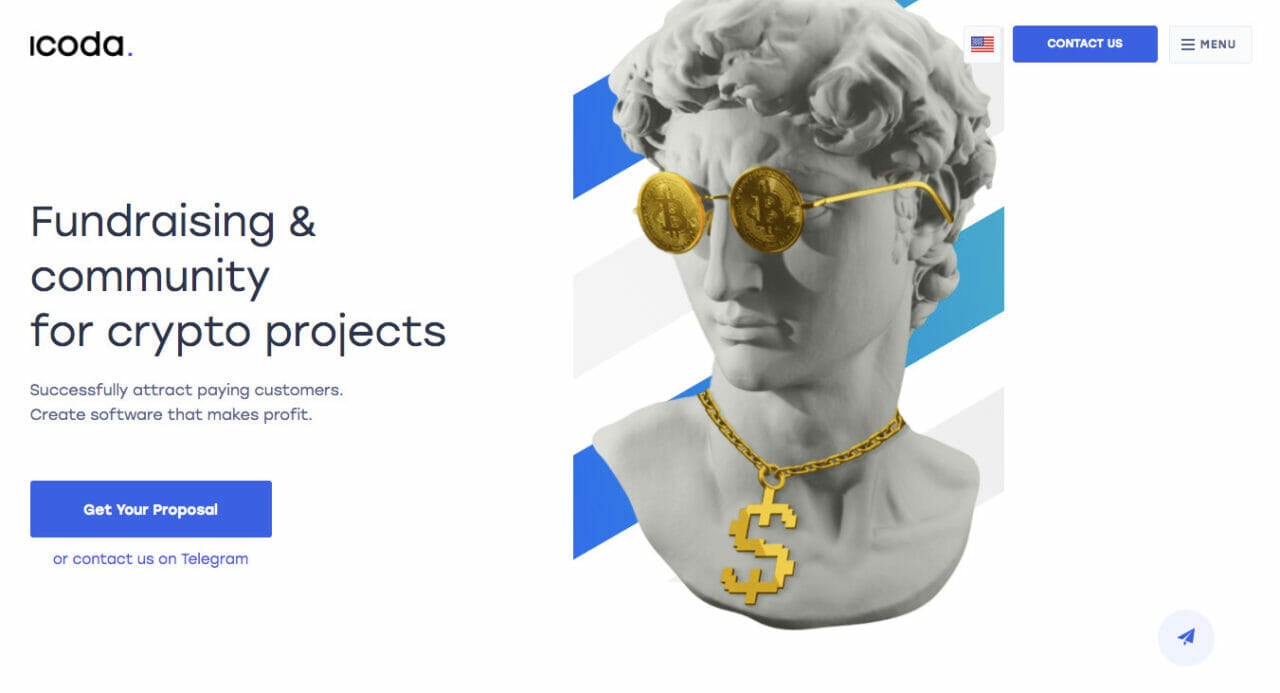 They have a highly professional team that specializes in delivering crypto leads to IDO/ICO projects, DeFi projects, AMM & Yield farming, crypto exchanges, crypto startups, crypto wallets, and crypto service companies.
ICODA offers various crypto tools like localization, promo video creation, press releases and newswire distribution, media outreach, and PR tracking and reporting.
The company also assists in listing crypto companies on leading platforms like CoinMarketCap and CoinGecko.
Number of Team Members: 11-50
Year Founded: 2017
Services Offered:
Public Relations
NFT Promotion
YouTube Influencer Promotion
Smart Contracts Development
Blockchain Consulting
Custom Blockchain Development
Top Clients:
HuobiGlobal
Infinito Wallet
SwissBorg
Top Media Coverage Secured:
Benzinga
CoinMarketCap
CoinGecko
Forbes
Bitcoin.com
Bloomberg
BTC Peers
PublishOx
TopDevelopers
Hackernoon
Investing.com
What Is Crypto PR?
Crypto PR is a niche-specific service that offers crypto marketing services to blockchain businesses. It consists of a set of strategies that a crypto PR agency uses to get the message out, streamline announcements, establish brand awareness and goodwill, and educate users about the different crypto products and their value.
Public relations is one of the most effective marketing strategies to build a solid online reputation for businesses dealing in the cryptocurrency sector. A good PR strategy is vital to strengthen community relations, assist in showcasing brand values, and enhancing business trust.
The best crypto PR agencies help crypto businesses attract investors by promoting their NFTs and other crypto products on crypto media sites like Cointelegraph, Bitcoin News, Coindesk, CCN, Bitcoin Magazine, Cryptovest, and Crypto Slate.
Crypto PR agencies can also help businesses secure brand placements in global magazines such as Entrepreneur, Forbes, Inc, Fortune, Bloomberg, Market Watch and others.
The number of crypto startups is growing fast and the industry is becoming incredibly competitive, so PR is essential for blockchain startups to gain more customers, reach the right audience, and stand out from competitors.
How Is Crypto PR Different from Traditional PR?
The objective of both crypto PR and traditional PR is the same: to build a solid brand/product reputation in the business' market.
However, how crypto PR is carried out is what sets it apart from traditional PR. Here are the differences between crypto PR and traditional PR:
Needs Specific Expertise
Crypto PR requires specific expertise since companies who are well-versed in promoting blockchain businesses can handle product launches and NFT marketplace listings in a more streamlined manner. Traditional PR companies, in contrast, often find it challenging to reach a specific group of blockchain enthusiasts using conventional media platforms.
Crypto PR firms are experts in collaborating with crypto influencers and use blockchain-specific publications to promote projects that receive the highest levels of engagement.
Dive Deeper: The Ultimate Guide to Blockchain Digital Marketing and Cryptocurrency
Focus on Content Marketing
Blockchain marketing concentrates heavily on content marketing because educating the prospects is the key to building your audience.
Crypto PR companies can help you prepare a white paper covering all the basics, such as the product, prices and legal issues. White papers help establish your business expertise, build email lists, generate leads, and increase engagement.
High-quality and engaging content builds credibility and also assists in improving organic visibility. Crypto marketing agencies also go the extra mile to promote your business across an array of online channels.
Need a recommendation for a crypto marketing agency? Check out:
Best Cryptocurrency Marketing Agency: Top 5 Choices for 2023
Emphasis on Community Building
Community is the lifeline for crypto promotion. Blockchain PR companies understand how to build strong communities focused around a specific business so that a product launch can be done seamlessly and successfully.
Crypto PR firms are in touch with niche influencers who share the product with their followers to reach a relevant (and, often, large) community of like-minded people. Traditional PR agencies may still use the older tactics of publishing press releases for a product that might not generate the required results for crypto companies.
Multi-Channel Strategy
Modern crypto marketing agencies use a multi-channel marketing plan to promote blockchain products, which consist of:
PPC
Social media promotion
Niche community building
Some traditional PR companies may still rely on newspapers, billboards and emailed press releases as their go-to marketing strategy and might not use the specific online channels to promote a crypto business.
Therefore, it is crucial to partner with a great PR agency and not with any traditional PR firm to showcase your project and reach the intended audience in the shortest possible time.
Dive Deeper: How to Find Legit NFT Artists & Work With Them Effectively
Why Do You Need a Crypto PR Agency?
The cryptocurrency market is one of the fastest-growing and evolving markets at present. With more than 6,000 different kinds of cryptocurrency in the market today, it is tough for blockchain technology start-ups to get attention for their business and products.
Moreover, the surging number of crypto scams makes it even more challenging for start-ups to earn people's trust, even if many potential collectors are willing to invest in cryptocurrency.
A good crypto PR service provider stays up-to-date with everything in the industry. Whether it is recent trends or the challenges of launching a crypto project, a specialist digital marketing PR firm can handle them all.
Here are the top reasons why it makes good sense to hire a crypto PR agency:
1) Spread the Word About Your NFT and Crypto Projects
Increasing visibility of the project among users of decentralized assets is the key to generating organic traffic to the project, creating users, and raising the inflow of liquidity.
A reputable public relations agency leverages paid and free channels to promote your NFT and crypto projects globally. These are just some of the ways a PR firm can help your blockchain technology business:
Create an eye-catching teaser of your NFT project for the website and social media channels.
Start a thread on platforms like Reddit, Discord and Bitcointalk.
Feature NFT drops on leading marketplaces.
Feature your crypto projects in niche magazine and newsletters.
Find the best online influencers to spread the word about your projects.
All the above ways help your target audience learn about your crypto project and prepare them for the upcoming release.
In addition, marketing agencies have experienced writers and expert designers to help you create quality content that improves the credibility of your crypto project. They can prepare the most impressive email pitches, press releases and guest posts to capture media attention and win your target audience.
Related Content: An NFT Marketing Checklist for Your Crypto Project
2) Help You Build a Crypto Community
Building a community is vital for any crypto project because the people in the community are your biggest asset. They will support you, share your messages, invest in your projects, and buy your NFTs and other blockchain assets.
An experienced NFT and crypto PR agency has a specialized team that knows the best techniques to build a community and create buzz around your products.
Here are some of the ways a crypto PR service provider can help you build your blockchain community:
With the help of social media marketing on popular social media channels, such as Facebook, Instagram, Twitter, Medium, Reddit and LinkedIn, you can attract NFT investors and blockchain enthusiasts from all over the world. The posts are educational and engaging to help investors understand the value and pricing of your project.
A good crypto PR agency can help you invite influencers and experts to share knowledge to attract more prospects.

3) Secure Brand Coverage in Top Crypto Publications
Established cryptocurrency PR firms have collaborations with media publications and blockchain reporters. They can secure brand coverage in crypto and NFT podcasts with the most listeners, invite you to conferences that cryptocurrency enthusiasts attend, and promote your products in reputable crypto publications.
Based on your discussion with your PR company, you can choose to publish a full-featured article about your project, publish an interview, or promote your quotes.
Your featured content pieces are also published on mainstream outlets for additional visibility, apart from crypto-specific outlets.
Dive Deeper: How to Promote Your NFTs the Right Way
4) Improve Business Reputation
As already discussed, many crypto start-ups have been found to be scams in recent years. Hence, it becomes critical for new crypto businesses to establish their credibility and earn customer loyalty. When people learn about your products and services, they understand your business better, which in turn increases your business visibility while building your trust.
Crypto PR firms publish high-quality content, videos, reviews, podcasts, articles, etc., on reputable crypto platforms and social media. In addition, they leverage crypto and blockchain influencers to spread awareness about your company.
PR service providers also mitigate any negative news about your brand on review sites and social media platforms. At the same time, any positive news about your start-up is promoted thoroughly to reach crypto audiences for enhanced reputation.
5) Help Your Website Rank on Google for Queries Related to Your Crypto Project
Crypto marketing agencies excel in modern SEO skills. They use different techniques to identify the queries people use to search Google for crypto-related information.
With the right balance of short-tail and long-tail keywords, your website starts to acquire organic traffic across all the phases of the crypto buyer journey, which leads to more traffic and engagement. However, SEO for crypto start-ups is not easy. Not all crypto marketing companies have a profound understanding of SEO for crypto firms.
SEO can deliver you an excellent ROI for your blockchain project despite its complexity, so you should always partner with a PR agency with considerable experience doing SEO for crypto brands.
Dive Deeper:
* 14 Effective SEO Techniques to Drive Organic Traffic in 2023
* How to Rank Your Brand-New Website When You Don't Know SEO
* 10 Most Important Google Ranking Factors (& How to Optimize for Them!)

6) Attract Investors from Brand Coverage on International Publications
Crypto projects are not limited to any specific geographical region; they target the global market. Therefore, marketing has to be aimed at audiences across the world.
Reputable crypto marketing agencies understand this need and apply strategies for branding on international media channels. Covering a global audience increases awareness of the company leading to more opportunities for attracting investments.
How to Select the Best Blockchain PR Company
Blockchain PR companies are critical in building brand awareness. An effective PR agency can help you extend your client base and attract new investors.
However, blockchain is still a fairly new and complex concept. Hence, a few selected PR firms have the required industry knowledge and expertise in providing blockchain and crypto PR services.
Make sure to follow the below tips before you select a PR company for your crypto project or brand:
Read Customer Reviews
Customer reviews are barometers of how a PR company is faring with its clients. Social media and customer review sites are the best places where you can easily find customers sharing their best and worst experiences about an agency.
Some of the top customer review sites include:
Angie's List
Trustpilot
ConsumerReports
Google My Business
G2 CROwd
TrustRadius
GoodFirms
Better Business Bureau
Glassdoor
Capterra
And, of course, on any of an agency's social media pages.
Check for Case Studies
A PR agency that has worked with various clients usually documents their successful track record through case studies. Many of them showcase their case studies on their website to demonstrate their successful PR campaigns.
You should look for case studies because they are more in-depth and cover the entire process of blockchain marketing with results.
Find Out the Publications the PR Company Has Secured
Publishing promotional content for your business plays a crucial role in improving branding. Blockchain-related content published on any random website is not going to benefit a specialized crypto organization.
Hence, it is vital to ask your PR firm for their previous work and where they have secured publishing crypto-related content. If the PR company has published content on reputable publications like Forbes and CoinTelegraph, then it is a good agency to work with.
Look for Their Industry Experience
Blockchain is still a lesser-known concept as it is still evolving. Therefore, the marketing strategies that were working fine a couple of years back are now obsolete.
For example, Google, Facebook and other social networks do not allow ads related to cryptocurrencies and ICOs anymore: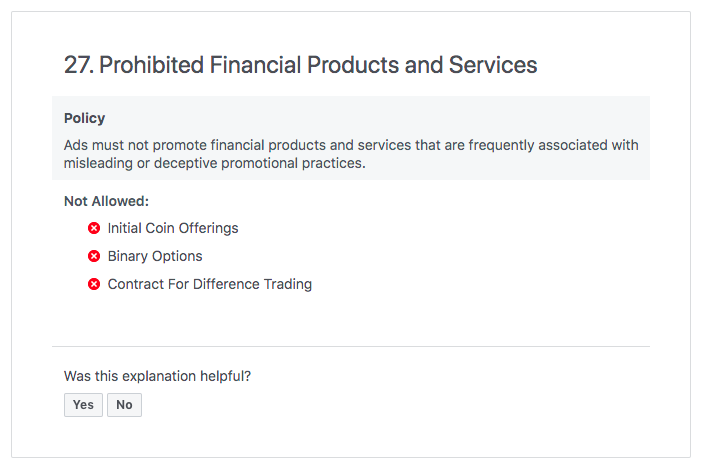 These prohibitions are due to the trust issues the crypto industry is going through.
A specialized team of crypto PR experts are well aware of the current marketing strategies to boost company growth. Hence, an experienced PR company will give you more confidence to invest in their services.
Check Out Their Client List
A reliable PR company will always showcase a list of their clients on their website, so such agency can certainly be a good choice of PR firm to work with.
If they do not share this info on their site, you should ask for references during initial meetings. If they still don't provide any, this may be a red flag.
Dive Deeper: NFT Strategy: Everything You Need to Know to Get Started
Last Word on Crypto PR Agencies
Hiring a crypto PR company can reap enormous benefits in the long term, but only if you have made the right choice.
Every business rests on generating leads and attracting investors. The crypto business is no exception. Effective public relations can help your crypto agency or project acquire more valuable prospects. Plus, reputable media placements can help attract investors' attention, which is crucial to maintain an edge over your competitors.
Crypto marketing service providers help keep your brand top of mind of prospects because credibility is crucial for NFT and DeFi companies.
If you want to promote your crypto business by partnering with an excellent crypto PR agency, Single Grain can take your crypto project or brand to the next level. 👇
Or learn more about what we can do for you here 👉  Crypto PR Marketing Agency