Industries
A Digital Marketing Agency Focused on Helping Blockchain Companies Grow
SINGLE GRAIN has a strong understanding of how digital marketing works for blockchain technology companies
We've worked with blockchain companies like Bittrex, Polymath, Blockgeeks and more. Our knowledge, experience and command of this cutting-edge technology and the companies who've mastered it gives our clients a major advantage over their competition.
How do we do it? By focusing on your company through smart, tested and high-value digital marketing strategies. We'll grow brand awareness, foster user adoption, build buzz and help you establish your company as a blockchain innovator.
OUR FOCUS: Valuable and Validated Promotion
We've worked with some of the brightest names in blockchain and know how challenging—and rewarding!—it can be to create buzz around your product or initial coin offering (ICO) promotion while abiding by crypto advertising rules. Luckily, we have the experience, strategy and talent to create customized, business-changing online strategies for your brand using blockchain marketing best practices.
Every decision we make has one shared goal: to help your company prove you're an authority in the crypto and blockchain space. At Single Grain, we'll leverage our blockchain marketing experience to promote your brand to the right audience in a way that's memorable, meaningful and worth every penny.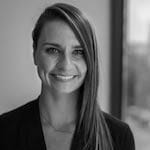 Jacqueline Foster
Demand Generation Marketing, Lever.co
Single Grain has been key in helping us generate B2B engagement across digital channels. We can count on them to bring new ideas to the table consistently and that's why we love working with them.
We Specialize in HIGH-ROI Online Marketing Campaigns
Blockchain companies looking for digital marketing solutions need an agency that knows how to make the most out of a marketing budget.
Single Grain's online marketing team are experts in Facebook, LinkedIn, Instagram and podcast advertising, while our Premier Google Partner status ensures you'll get the best SEM results. Our SEO and content marketing teams drive more qualified traffic, while our conversion rate optimization offerings entice users to convert.
We use smart, innovative, cutting-edge digital marketing strategies to promote your blockchain product, whether you're offering a new cryptocurrency or looking for other businesses to utilize the secure, crypto technologies you've developed.
At Single Grain, we will guide you through the ins and outs of digital marketing for blockchain companies, providing you with real results and useful information every step of the way.
We don't expect you to be satisfied with fluffy metrics like impressions or shares when what you need is a robust, insightful and comprehensive understanding of how your money is working for you. We will focus on the data that truly matters to inform our every conversation and decision, constantly testing, tweaking and optimizing to ensure every opportunity is realized and not a single penny is wasted.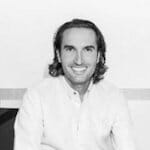 YANIV MASJEDI
CMO, Nextiva
The Single Grain team has been instrumental in providing us with forward-thinking, growth-impacting marketing support. Their expertise has helped Nextiva grow its brand and overall business.
Blockchain Digital Marketing FAQs
How are you different from other blockchain marketing agencies?
For starters, we don't have one classic marketing package we sell to every FinTech company thats gives us a call. We understand that every blockchain company has a different definition of success, and we carefully consider that while building a unique marketing strategy for that business.
How is digital marketing for blockchain companies different from traditional digital marketing for other businesses?
Traditional digital marketing for businesses often has many goals, including making a sale, earning an email address or even raising brand awareness. For blockchain companies, these goals can be quite different—and that means formulaic, one-size-fits-all approaches to digital marketing won't cut it. If your blockchain company is preparing for an initial coin offering, trying to sell its technology to other businesses or introducing a new product to the marketplace, you'll require specifically targeted, high-impact digital marketing that's both innovative and proven.
What are the best blockchain marketing channels?
It really depends on who you are trying to reach! If your blockchain technology helps other businesses work more securely, advertising on LinkedIn and using pay per click advertising can yield great results. On the other hand, if you're introducing a new cryptocurrency, you might want to get the word out on more traditional, B2C mediums like Twitter, Facebook, Instagram and Snapchat.
Our dedicated specialists will help select the right channels for your unique goals.
How much money should I expect to spend per month on effective blockchain marketing?
There's no set amount that will change your business, but based on your goals and budget, our team can make really solid recommendations about your monthly spend. At Single Grain, we will create a customized proposal that suggests just how much money you we believe you should dedicate to finding and securing new users through digital marketing. For a free consultation, click here!!
What services does Single Grain offer?

Turn Your Content Marketing Into Your Money Maker Machine
Work with Us