Going virtual is more popular than ever, particularly since the pandemic started. But not every business owner knows exactly how to make this massive digital transformation and have a thriving virtual presence.
The good news is that by learning from the success of other brands, you can minimize the chances of failure and set yourself up to have the best possible outcome.
This post will show you how five brands successfully took their services online and inspire you to do the same.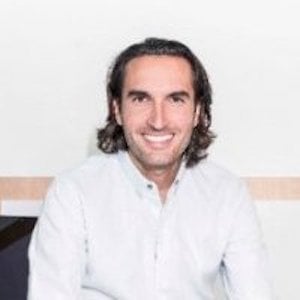 Yaniv Masjedi
CMO, Nextiva
Their expertise has helped Nextiva grow its brand and overall business
4 Reasons to Go Virtual with Your Business
Transitioning from physical only to virtual as well can be beneficial to your business in many ways. No matter what industry you're in, the following are some of the best reasons why you should consider taking your business online.
Save Money without Sacrificing Quality
Taking your brick-and-mortar business online can save you money without sacrificing quality.
Most notably, you'll save money on the vast array of overhead charges, such as:
Rent
Property taxes
Utilities
Office supplies and equipment (plus maintenance and repair)
Commuting costs (either car or public transportation)
You'll also save by moving your computer system to the cloud, which is generally more economical and reliable than traditional computer set-ups.
Cloud computing is particularly beneficial for start-ups and small businesses because it gives you the "ability to deploy websites and applications quickly, to pay only for what you use, and leave all the management issues to someone else. It makes for a leaner business that can react faster to challenges and opportunities."
But beyond the financial aspect, when some people think of going virtual, the first thing that might come to mind is a drop in quality of the service or product offered. How can a virtual product or service be as good as being physically there, right? Well, this isn't necessarily true. With today's technology, businesses can quickly provide a great virtual service that customers will love.
No matter what industry you're in, consumers expect a certain quality level from your company, and if you're able to meet it through going virtual, then there's no reason why you shouldn't do it.
Dive Deeper: How to Create Digital Products to Grow Your Small Business During a Pandemic (and Beyond!)
Creating a Virtual Subscription Business Is Easier than Ever
Creating a subscription business is one of the most popular business models today. It's simple, easy to manage, low-cost, and has a huge margin. Online services such as video conferencing, virtual education classes, self-learning courses, or coaching programs can be offered to customers worldwide much easier than before.
With current technological abilities being the best they've ever been, creating a virtual subscription-based business simply involves deciding what type of service you will offer, choosing the right platform to host your service, and then marketing your service to the right target audience.
There are various subscription-based businesses available right now, some of which you might not even think about – considering how deeply ingrained they have become in our daily lives. These include:
Spotify
Birchbox
Glossybox
Dollar Shave Club
Unplugged Book Box
Kiwi Co
Nature Box
With a subscription-based business, you'll be able to have high margins and reach customers from around the world.
Dive Deeper: International SEO: How to Optimize Your Website to Capture a Global Audience
Have More Control over the Customer Experience
It used to be that doing non-face-to-face business was hard. You had no control over so many variables or some were simply tough to get right (such as expensive website hosting, transportation fees in the case of physical products, and marketing costs involving agencies), which made providing good customer experience difficult: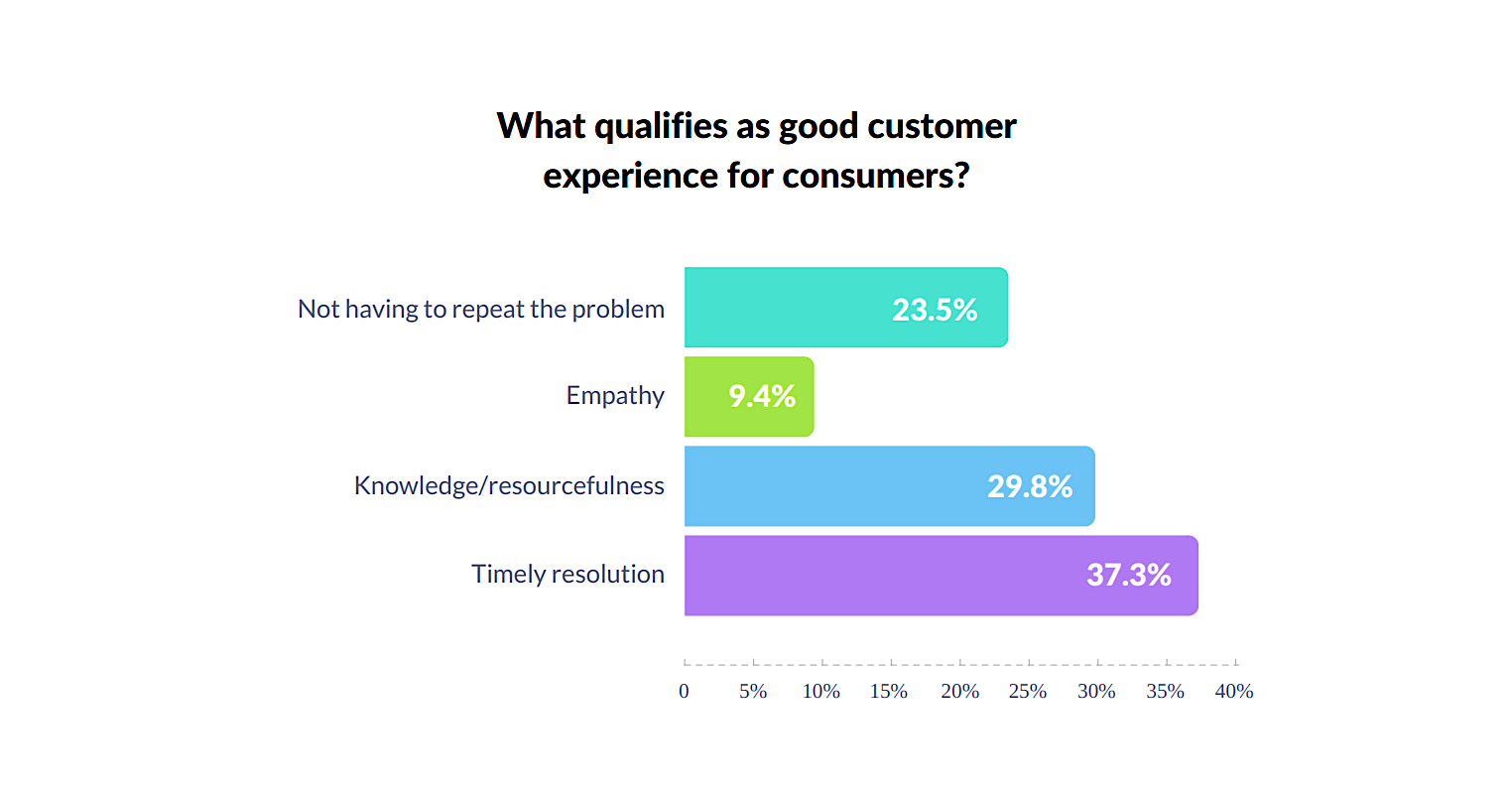 Customers would have to call a number and pray that someone would answer the phone. If they did reach a human, they would then have to hope that the person would give them the right solution – and, more importantly, one that worked.
Today, providing a high-quality customer experience online is easier than ever. Telephone, email, live chat, video conferencing, and many more features are available when setting up a virtual business.
Dive Deeper: 9 Ways to Deliver the Best Digital Experience to Your Customers
Expand Your Business Globally
Nowadays, you are no longer limited to selling your products or even services in your local neighborhood. With the right digital advertising, you can find new customers anywhere in the world, and with the convenience of worldwide shipping, you can deliver right to their door.
Customers expect their favorite companies to go beyond their geographical boundaries and provide them with services worldwide. If this isn't possible with your current business model, the only option left is to have an online presence. Providing customers with the comfort of purchasing from your business wherever in the world they may be is no longer a luxury but a necessity.
5 Brands That Successfully Made Their Services Virtual
1) Home Depot
Home Depot has been a brick-and-mortar business since 1979, but it has become virtual by using the Internet to expand its customer base. Through their ProjectColor app, you can transform the in-store experience into a virtual one when you need to pick the right shade of paint for your house: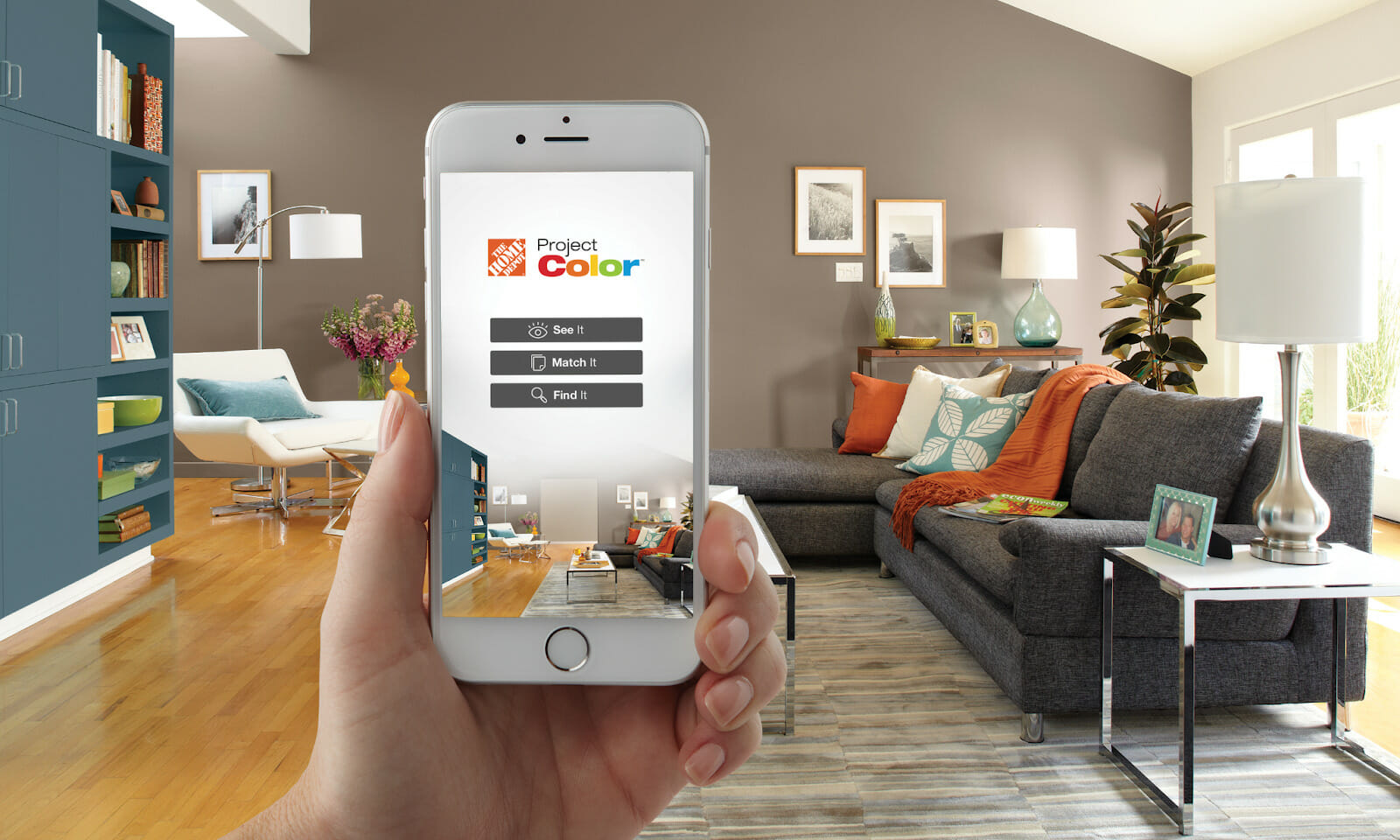 From the comfort of your home, you can browse colors, see the variety of paint products available, check out how it looks in your living room, bedroom, bathroom, etc., and order products. With just a few clicks, you can complete your paint order, whether it's samples or the total amount, and get it delivered to your doorstep: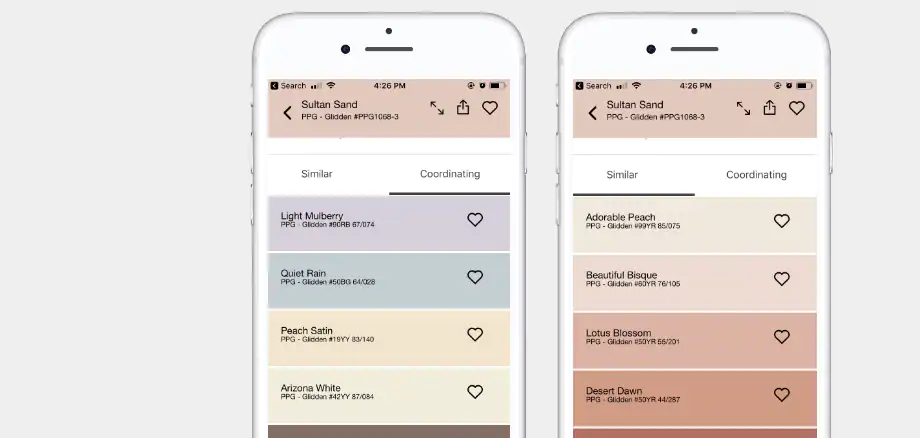 Here are some of the cool things you can do with this app:
browse colors to find the right match for your home
get inspired with other suggested choices you might not have thought of
save your favorite colors for later if you can't make up your mind
match colors with those you already have
view your color choice in different rooms to see what fits and what doesn't
order paint samples easily from the app itself
put the fun back into the painting process!

The app has helped real people get accurate results when choosing their home paint color. By testing her house's exterior paint color until she found the right one, Home Depot's app allowed Cathy to make her home moving process that much more enjoyable: "What seemed like a daunting task was made so much easier than I ever could have imagined."
Though the virtual store is just a part of its business, this convenient option has given Home Depot a larger, more visible presence, particularly to the younger generations.
Dive Deeper: A Quick Guide on Combining Virtual Reality and Content Marketing
2) L'Oréal
Have you ever wanted to get a makeover or try out various hairstyles but were too shy or busy to go to a salon or makeup store? L'Oréal has made it super easy for you with its Style My Hair app.
You can either upload your picture or use the image of a model that's preloaded on their website to see yourself with various kinds of hairstyles: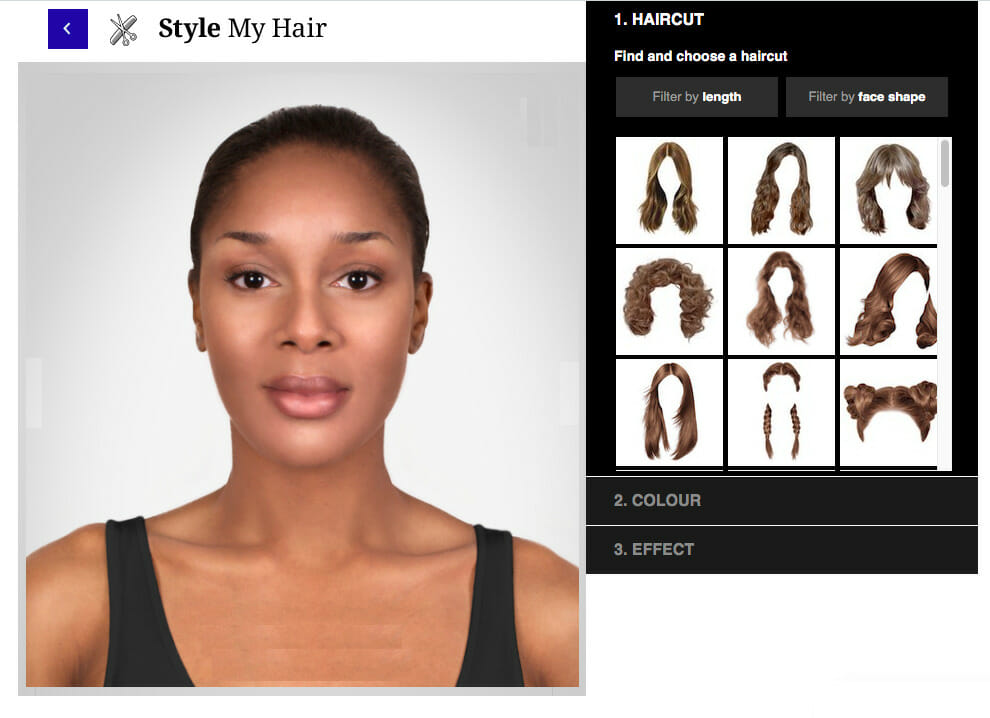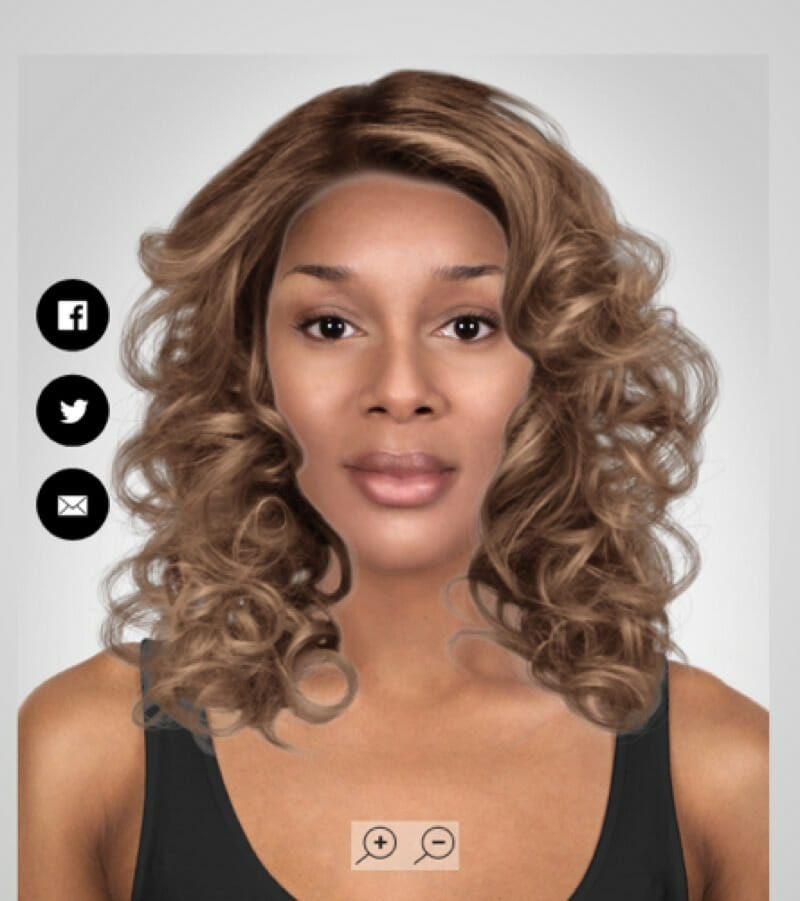 L'Oréal's virtual makeover tool allows you to quickly try out haircuts, hairstyles, hair colors, and hair effects without the commitment of actually changing anything. And when you've found something you love, you can save your favorite option in the app and take it to your hairdresser to make it a reality: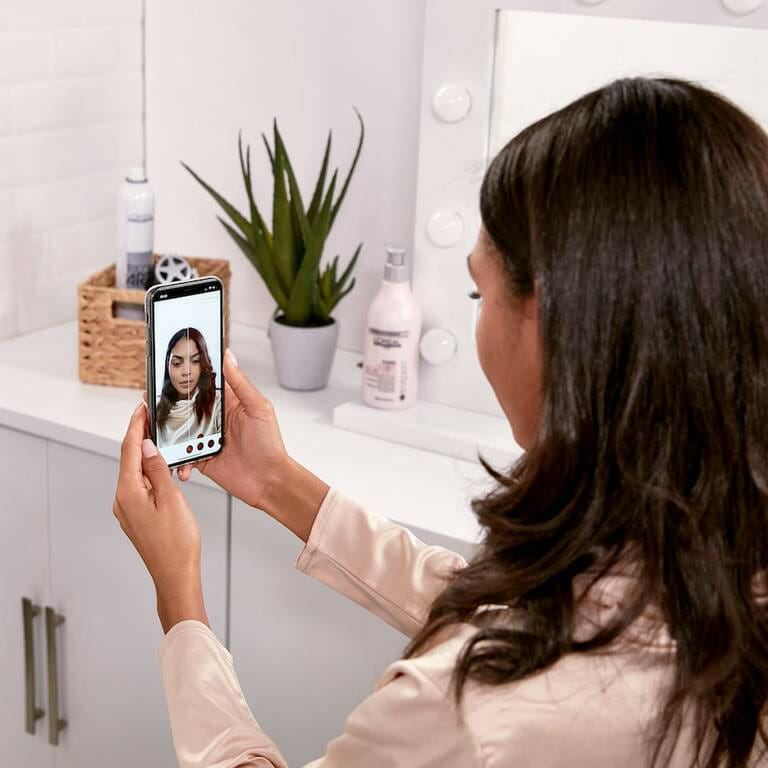 3) Warby Parker
Do you remember the days of going to an optometrist to do an eye test? Or what about having to go to an eye clinic, choose your glasses, and wait for weeks before you can get them? Well, Warby Parker has taken the necessary steps to make the whole vision test experience a virtual one with their Virtual Vision Test app: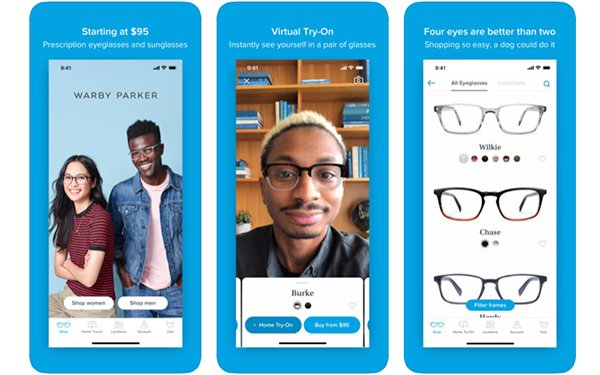 This kind of convenience ensures that you get to take your time in a comfortable environment and pick the right eyeglasses that suit you. With that said, the main strength of this app lies in its ability to give you a vision test and renew your prescription if needed.
With Warby Parker's 5-minute vision test, you'll save the hassle of having to go to the doctor's office and look at charts. There are four simple steps to perform a virtual eye test at home:
Download the app
Answer some questions to see if you're eligible
Take a 5-minute vision test
A qualified eye doctor will review your results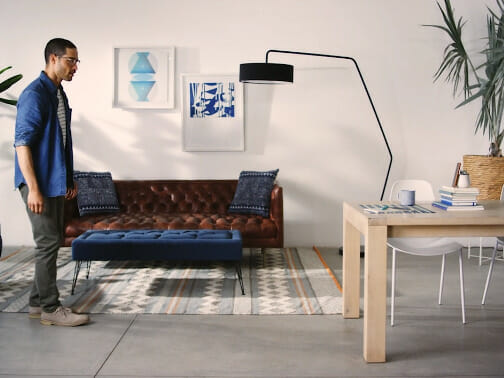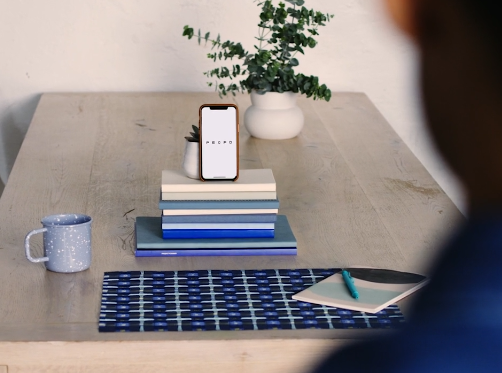 4) Matthiasson Virtual Wine Tasting
Who doesn't love wine? The excitement of going to a vineyard, trying a half dozen different wines, and coming home with your favorite choice is an experience that many people love.
This experience is what Matthiasson takes advantage of – all by offering online wine tasting sessions: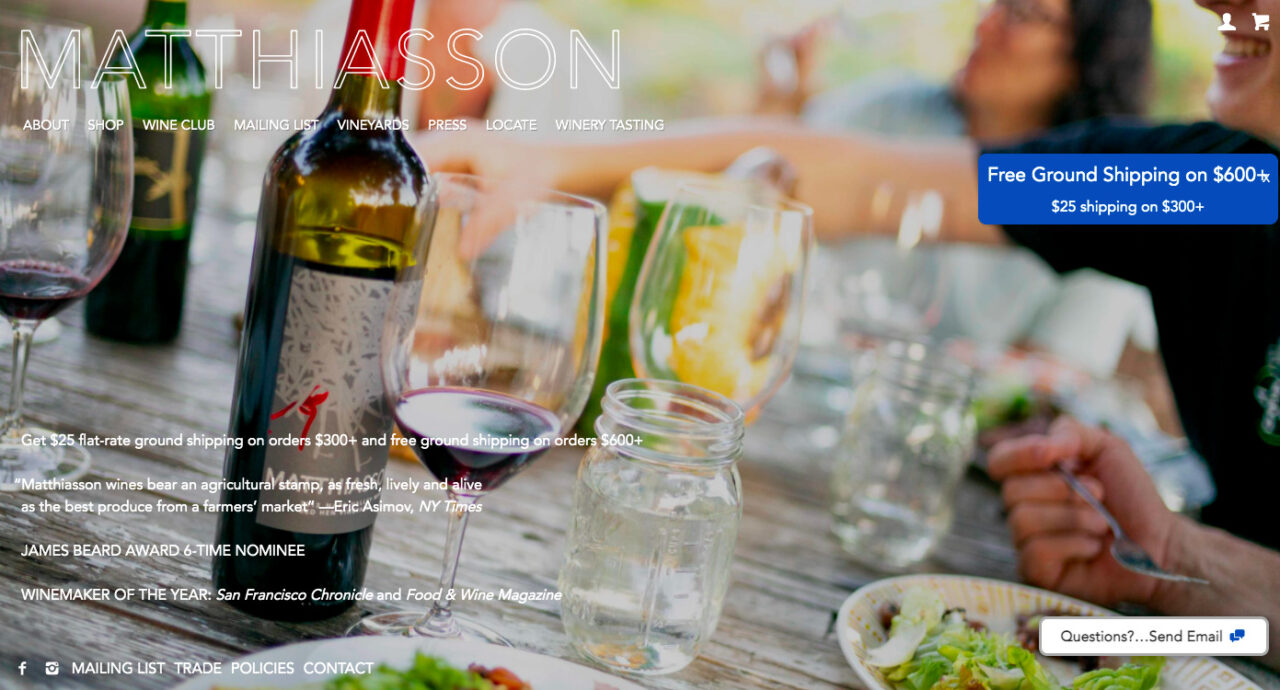 Customers who buy a Tasting Pack or a Wine Club Membership (both of which come with free shipping) can join in on a virtual tasting session where they're able to learn about the characteristics of different wines – without worrying about having to drive home!
A virtual wine tasting takes 60 minutes and is done on Zoom, along with a live presentation and chat opportunities. It takes roughly two weeks for the wine to be delivered, but if you don't want to wait that long, two-day air shipping is also available.

Talk about convenience and luxury all in one!
5) TeladocHealth
Trying to live your healthiest life can be strenuous at times, especially when you're too sick to even get out of bed.
Teladoc Health has come up with a unique idea to ensure that their customers worldwide receive medical care without having to step foot into a hospital or doctor's office: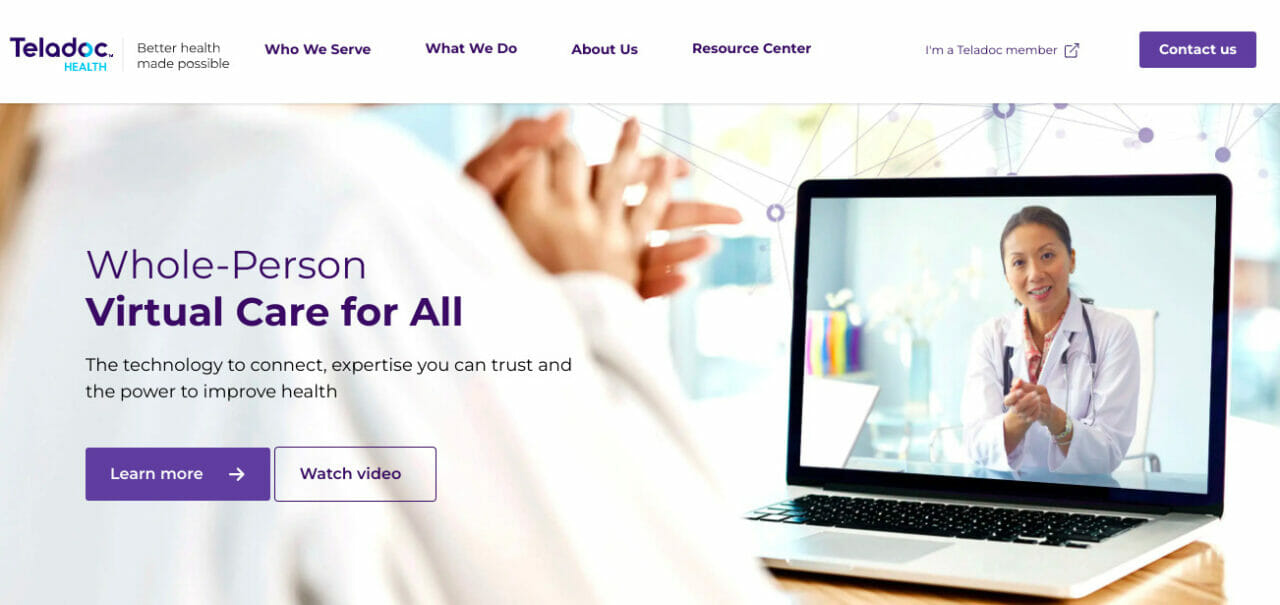 People can use online video conferencing for a full spectrum of health care, such as on-demand urgent care, ongoing support for chronic health issues, mental health, prescriptions, and more:
Even if you are able to go to a physical doctor's office, using Teladoc has its advantages: You'll be able to spend more time with a doctor than you would at a regular office visit, all while asking the questions that you have and getting your doctor's total focus.
Studies also show that virtual care helps 76% of those who are suffering from depression to get better after just a three virtual visits: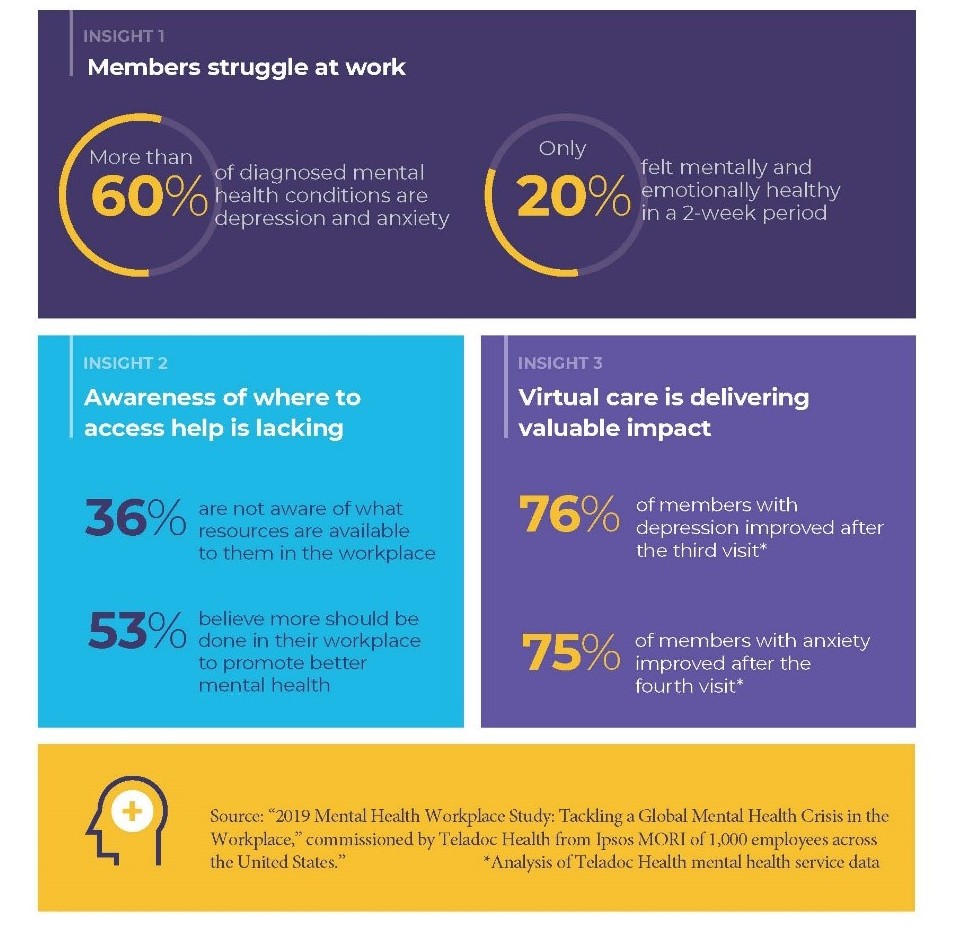 Another situation in which Teladoc might be useful is if you are prepping for surgery. With this convenience, you'll ensure that you can run through anything that's on your mind pre-surgery.
With virtual care being provided to employers and employees, hospitals and health systems, and students and teachers, Teladoc Health is dedicated to bridging the care gap one virtual visit at a time.
How to Convert a Physical Business to a Virtual One
While the above might sound like incredible enough reasons for you to go virtual (and you've been inspired by several brands who made that transition), it can get a little confusing when it comes to putting it all into practice. Not to worry, though; here are some tips to successfully help you out with the conversion.
Get Set Up to Take Credit Cards and Other Forms of Payments
Before you start converting your business to a virtual one, make sure that people can pay for whatever it is you are selling.
You can sign up with payment providers such as PayPal:
…or Square: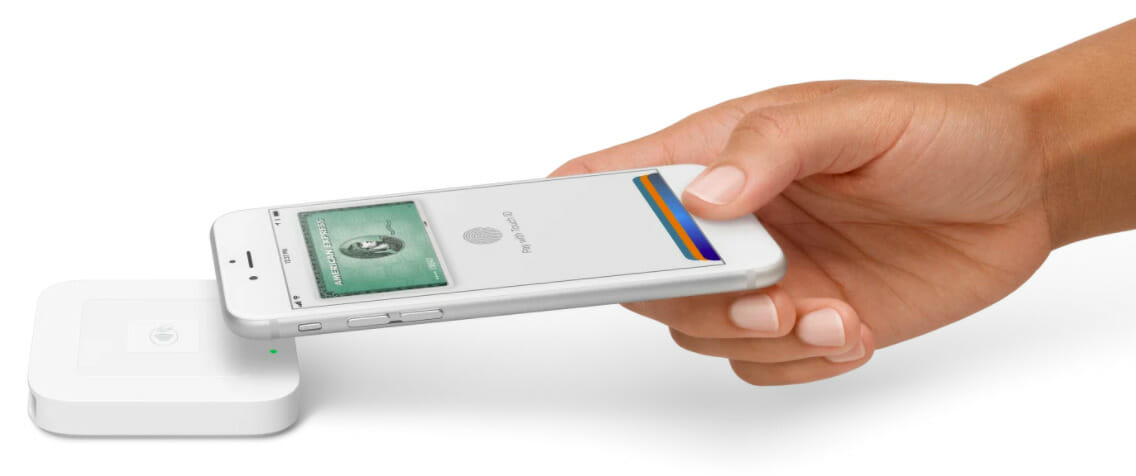 …both of which allow you to convert your service into a digital product and allow anyone in the world to purchase it.
Build Your Website, Apps & Social Media Presence
If you want your business to get online exposure, then you need to make it easy for people to find you and learn about what you do.
When going virtual, make sure that your website provides information on all aspects of your business, including social media icon/links. Putting this info in your site's footer makes it easy for customers to find what they're looking for quickly: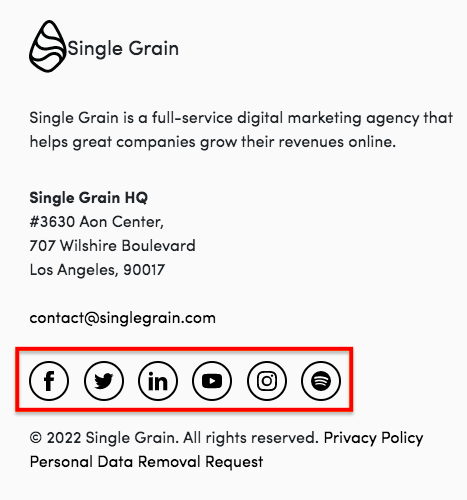 Also, some digital press releases and online ads (more in the next section) within your industry won't hurt when it comes to making people aware of your brand and encouraging them to visit your website.
In anticipation of the influx of new customers coming through your virtual door, make sure that your website is capable of getting the job done through the following:
Great hosting – Since you're going to have lots of customers coming to your website at any given time, you must find a great hosting service that can handle the workload without issues like downtime or security problems.
Fast loading times – A new customer won't wait around for your site to load. If their experience is anything less than impressive, they'll simply leave and look elsewhere.
Straightforward navigation – This is a must-have for any website, especially if it's your first time dealing with so many customers at once. Make sure people can easily find everything they need and that your website is SEO-friendly so that people can find you on search engines as well.
Dive Deeper: How Poor Website Security Negatively Impacts SEO Rankings
Create the Right Digital Ads (Google, Social Media, Amazon)
If you want to grow organically, you will need to be patient. But with the right digital ads on the right sites and social media channels, you can reach many more customers a lot faster.
Creating a digital ad that converts involves a number of steps, but the most important one is making sure that you are putting the right offer in front of the right audience. If you can align these two elements, then chances are you'll be heading in the right direction.
Remember that once your ads are set up, A/B testing them is also essential so that you get the right results. Be prepared for some trial and error as you adjust your marketing strategies to keep what works and remove what doesn't.
1) Google Ads
Promoting your virtual business with Google Ads is a great way to start getting your brand's name out there: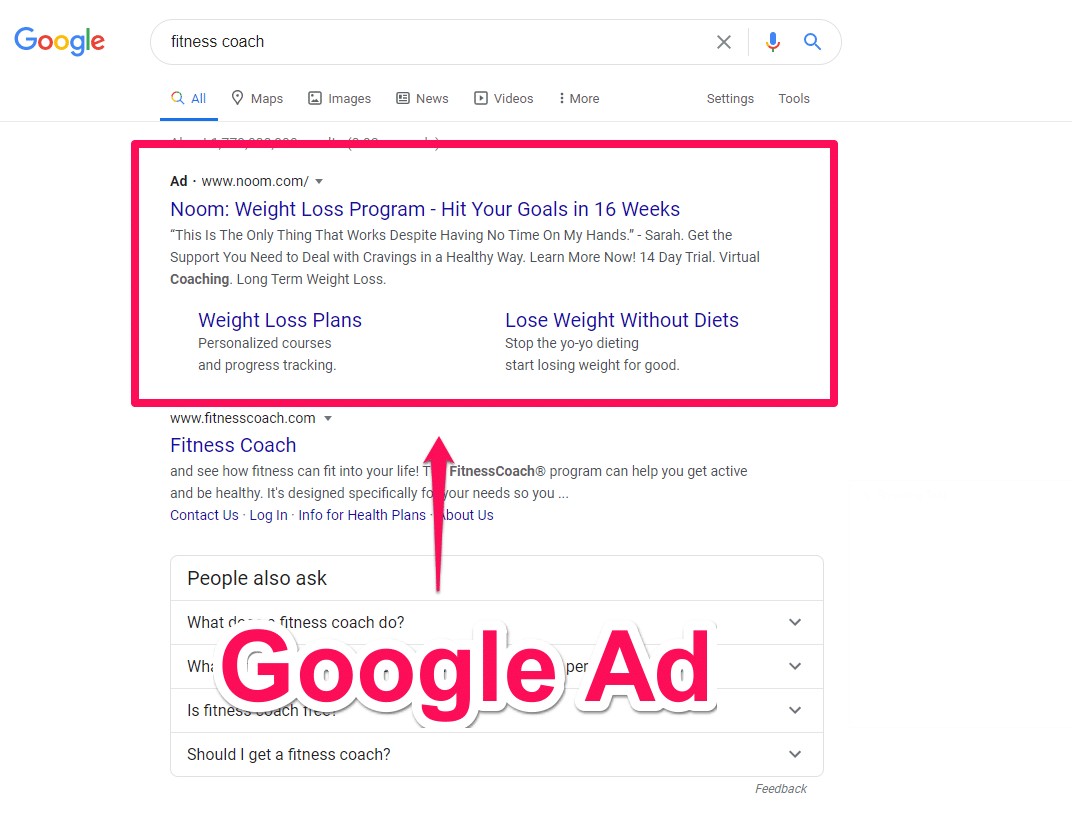 You can set up multiple ads targeting customers searching for the goods or services that you offer. Plus, with an average cost of $1-$2 per click, Google Ads are affordable and easy to use – you can be set up and running within a few days at most.
You should also set up a Google My Business profile so that customers searching for a specific product or service around your area will be able to see your profile and click through to your website.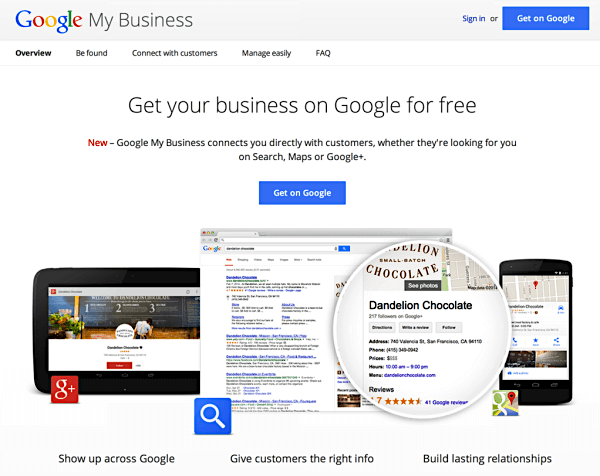 Here are some guides for getting started with Google Ads:
2) Social Media Marketing
Social media is a great way to get the word out about what your business does and connect with like-minded people. If you're going virtual, you must let your target audience know how they can learn more about what you do. And the easiest way to reach them is on a platform where they are already hanging out.
Each social media channel has its way of setting up advertising for businesses. For example, when it comes to Facebook, the Facebook Business Manager (which is part of your Facebook account) lets you choose between a variety of different FB ads that best suit your business:

Here are some guides for getting started with different social media platforms:
Facebook:
Twitter:
LinkedIn:
Instagram:
TikTok:
3) Amazon Ads
If you're selling an e-commerce product, then Amazon is where you need to be. It's by far one of the biggest marketplaces globally and will allow you to reach new customers who have yet to discover your business.
Use Amazon Seller Central to get started – it's a great way to keep track of all the orders you receive from your customers and provides you with valuable insights into what they're looking for. There are tons of helpful guides that you can access from the top right-hand menu once you log in to Seller Central: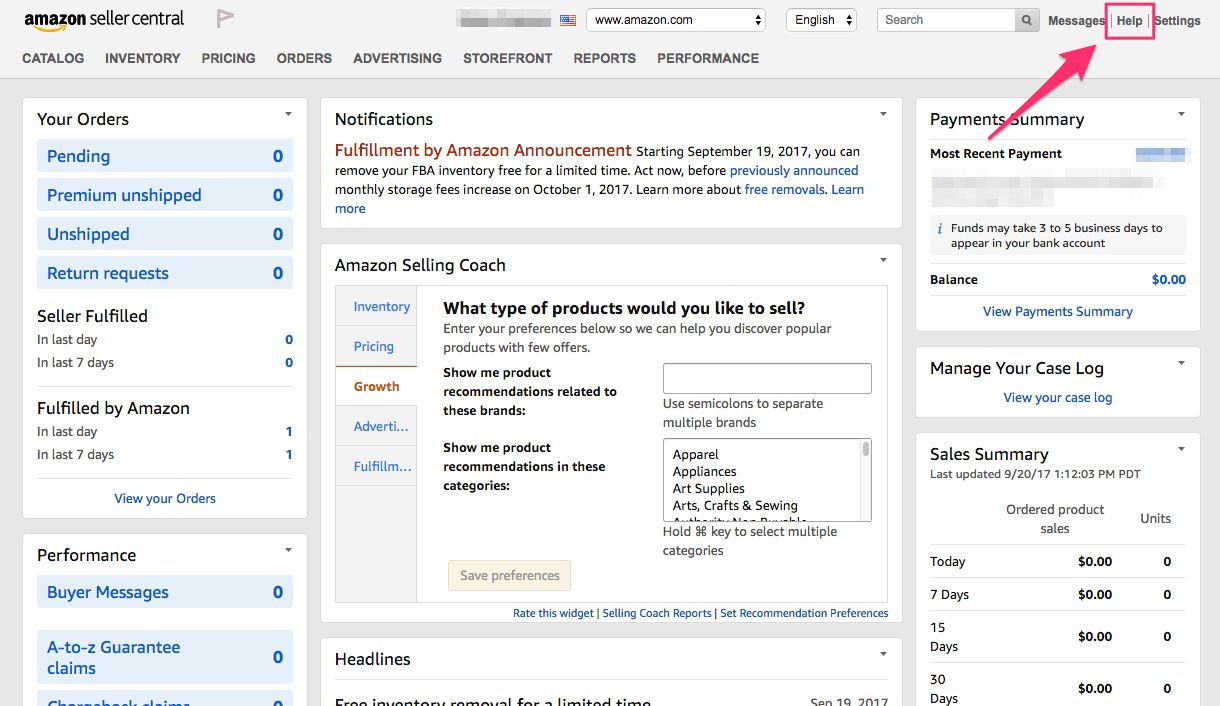 Here are some guides for getting started with Amazon Ads:
Focus on Customer Support
Since you won't have a physical location, it's even more crucial that your customer support is up to standards. When your customers face issues and can't simply turn to a salesperson, it can be highly frustrating.
Nothing beats personal interaction when it comes to dealing with complaints or resolving conflicts, which is why your business must be easily accessible to the people who are trying to reach you.
With that said, combining human support with chatbots on your site can be a great idea. Chatbots can answer the more straightforward questions and guide customers through the first helpful steps to solving issues, all while you're still able to focus on your more significant tasks. Your live chat box should always be open so that customers have the chance to get immediate feedback from you.
Moreover, using customer relationship management software (CRM) in your virtual business ensures that you can keep adequate records of any issues that customers go through. This will allow you to continuously adapt and improve your customers' experience.
Chatbots, a great CRM, and a live chat box should be three items that you add to your virtual business as soon as possible.
Final Word on Transitioning from Physical to Digital Products
Going virtual with your brand is a great way to open up a whole new world of possibilities, grow your customer base and expand your business. Whether you are selling a product or a service, it is essential to create a simple and user-friendly website that makes it easy for customers to connect with you.
By following the tips outlined here for digital transformation, you will create an online presence that can become an integral part of how your business functions.