Is Netflix a SaaS? 25 Examples of SaaS Companies that Are Rocking It
First of all, to answer the question in the title: Yes, Netflix is a SaaS company that sells software to watch licensed videos on demand. It follows a subscription-based model whereby the user chooses a subscription plan and pays a fixed sum of money to Netflix monthly or annually.
SaaS is not a new concept.
It's actually been a business model since the 1960s. Back then, computers were enormous (remember the computer room – yes, room – in the movie Hidden Figures?):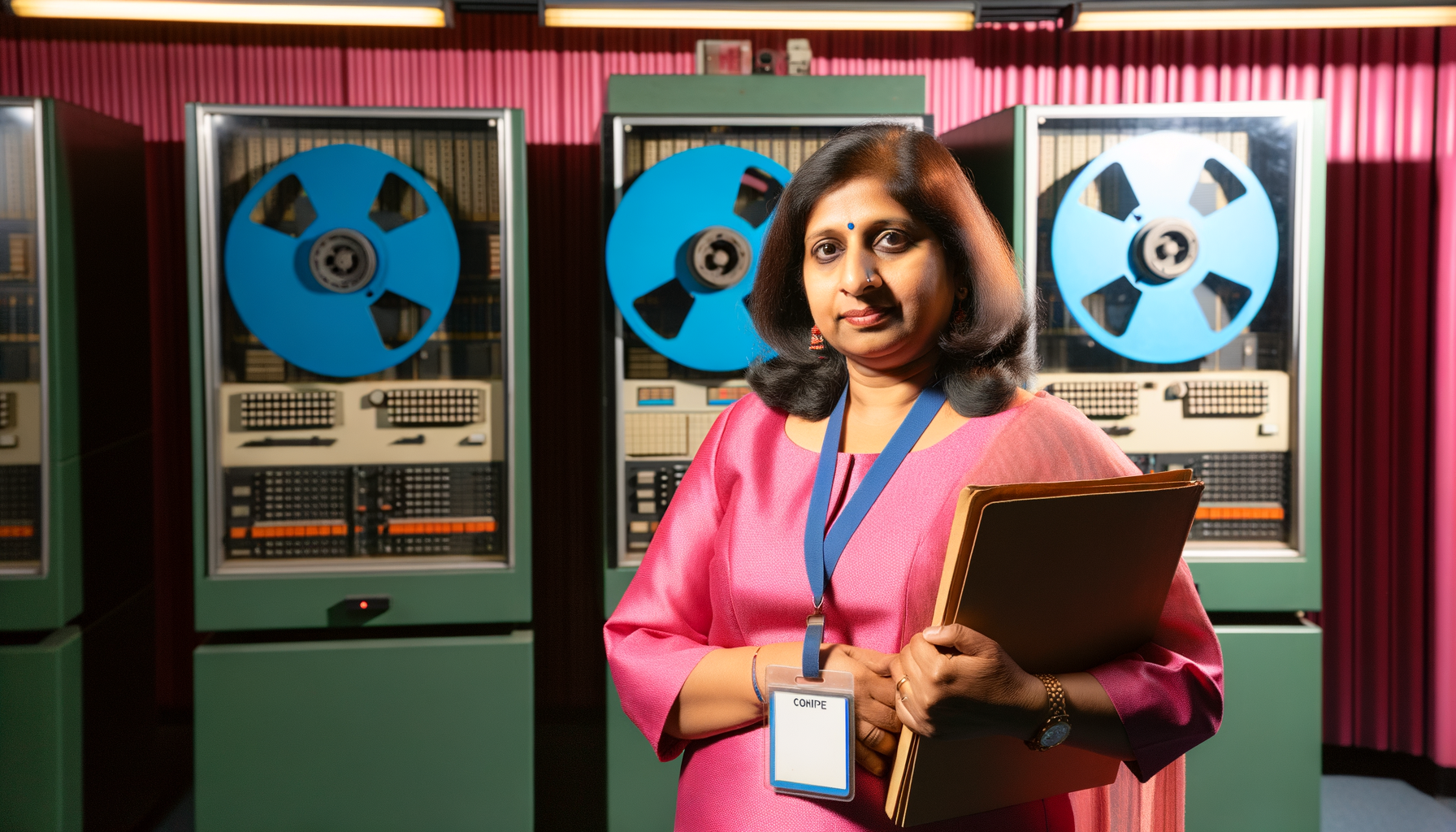 Computers were also very expensive, making it unrealistic for any company other than a large enterprise to purchase one, never mind several. That's pretty much how the SaaS industry started – although back then they called it a "time-sharing system".
But the first SaaS company, Concur, started selling software licenses directly to enterprises in 1998 (they were acquired by SAP in 2014 and renamed SAP Concur).
What Is SaaS?
SaaS, which stands for software as a service, is a software that you can access via your Internet browser without the need to download it onto your computer, laptop or smartphone.
SaaS usually comes as a subscription-based service where the user pays a fixed amount monthly or annually for using the software. All the user's data are kept in the SaaS provider's data center.
Also called cloud computing, SaaS is actually one of three main categories of cloud computing. The other two are infrastructure as a service (IaaS) and platform as a service (PaaS). Email services that you commonly use like Gmail and Yahoo are probably the best examples of SaaS companies.
SaaS is a hot-selling business model because it provides greater flexibility to the customer and every SaaS company works on specific verticals to differentiate their product from others. It won't take long for the SaaS model to be adopted by almost every company looking to expand its reach globally.
Dive Deeper:
* 8 SaaS Marketing Trends You Can't Ignore in 2023
* 12 Best SaaS Marketing Tactics for Business Growth
* SaaS Marketing Strategy: 12 Killer Ideas to Grow Your Company
* 10 SaaS Business Lessons from $1B+ Unicorns (like Slack, Twilio, Lyft)

Top SaaS Stats, Trends and Forecasts
Here are a handful of SaaS stats to give you a greater picture of this business model:
A survey by Finances Online suggests that about 86% of companies will be running entirely on SaaS by 2023:

Dive Deeper: 3 Steps to Increase SaaS Conversion Rates with Customer Education
How SaaS Differs from Traditional Software
There are several differences between SaaS and traditional software. The major differences are:
The SaaS model requires a fee to be paid on a recurring basis. Most SaaS companies offer a seven-day or a one-month free trial to all users before the payment is charged.

With traditional software, a one-time fee is charged where the buyer pays a fixed amount in advance before purchasing the software.

To start using SaaS software, there is no need to install anything on your computer or laptop, as the software runs on a cloud server.

Traditional software runs on a computer or laptop and requires the software to be installed before the application can begin functioning.

SaaS offers automatic software updates that need no actions taken from the user.

In contrast, frequent updates are needed with the traditional software model (which can be annoying!).

Multiple users can use SaaS software at a time.

Only a single (or a couple) user can use traditional software, which often requires user training to get started.

SaaS offers better security, and there is no need for data backups.

Traditional software relies on the protection of your system's antivirus, and you need to make regular backups of your important data.

The SaaS company takes care of the maintenance costs of running the software, which cuts down a significant chunk of expenses, making SaaS software cost effective and user friendly.

Traditional software requires a single software for every computer, with extra maintenance costs borne by the person or the company using the software, making traditional software more costly.

SaaS software can be accessed from any desktop computer, laptop, tablet or mobile phone.

Traditional software, on the other hand, can be used only from a single system on which the software is installed. You can't work from anywhere with traditional software unless you bring your laptop.
Dive Deeper: SaaS CAC: A Guide to Customer Acquisition Costs
Major Benefits of SaaS over Traditional or Licensed Software
SaaS offers several advantages over traditional or licensed software. The top SaaS advantages are as follows:
Low Cost: One of the major benefits of SaaS is its operational costs. SaaS applications save you a lot of money because you don't need any additional support staff to install, maintain or upgrade the software. SaaS companies already manage the cost of maintaining and upgrading the software. There is no need to deploy extensive infrastructure to install the SaaS software, and the need to buy additional hardware is also avoided.
Easy to Use: SaaS apps are easy to use. You only need to access the SaaS website or app and log in to your personalized dashboard. If you are using a SaaS application for the first time, you can get started within minutes simply by creating your account and choosing a pricing structure that suits your business. Traditional software is not always easy to use because it requires a lengthy installation process and customization with regular upgrades that degrade the overall user experience.
Offers Easy Integration with Other Software: Almost all SaaS providers offer easy integration with other software. For example, if you use HubSpot and wish to connect Salesforce to it, it's quite simple. SaaS software offers hundreds of integrations with popular software to combine the power of different software required for the smooth running of your business. This is not possible with traditional software as they run on a standalone basis and thus do not offer easy integration with other software.
Lots of Customization Available: SaaS is not a one-size-fits-all software. Instead, they offer lots of customizations, and you can choose your own set of features and integrations to get started, or add features later on. SaaS companies offer you a personalized dashboard that contains the data you want to see, and you can easily customize your dashboard to include other data and integrations to manage your business. Such easy customization is not possible with traditional software.
Eliminates Workload of Upgrades: SaaS removes the need for manual upgrades and messy updates. All the updates automatically happen in the server and are taken care of by the SaaS company. This saves you a lot of time and frustration, leaving you free to concentrate on the work that matters most for your business. This is not true with traditional software where updates are a constant, usually frustrating, process for the user.
Flexible Pricing: SaaS offers flexible pricing options for every business, large and small, depending on their exact needs, unlike traditional software where you have to pay for the entire suite of software and install it just to get started. With SaaS, you can begin by choosing a freemium plan or a trialware plan and then upgrading your plan according to your business growth.
Disadvantages of SaaS Over Traditional Software
Although SaaS is the preferred business model for most IT companies, it does have some limitations. The most significant disadvantages of SaaS over traditional software are:
Security Risks: Data theft, phishing, malware and hacking are some of the threats that haunt SaaS businesses. Unauthorized access and loss of data are common if proper security measures are not taken.
Product Failure: Launching a SaaS business is pretty easy because people do not like installing extra software. Hence, most of the startups launching nowadays are adopting a SaaS model. However, most of the newly launched companies lack adequate experience, and if proper measures are not taken, the chances of product failure increases. In fact, about 92% of SaaS companies fail within the first three years.
Limited Software Integration: Every company uses, at a minimum, an average of three to four software products to run their business. Now, imagine opting for another SaaS product and integrating the existing software with it. Not all SaaS providers offer software integration with every application that your company might be using currently. Hence, software integration capacity is limited.
SaaS definitely has its downsides, but the advantages clearly outweigh the limitations.
Now, let's take a look at some of the top successful SaaS companies that have become role models for other young companies to be inspired by.
Dive Deeper: B2B SaaS Lead Generation: How We Improved Axure's Lead Quality Overnight
25 Best Examples of SaaS Companies that Are Rocking It
SaaS products have literally changed the way businesses work. The era of traditional software is starting to ease into its retirement years, and we are moving towards a new era of SaaS products hosted on the cloud.
Here are the top 25 SaaS companies to inspire you in 2023: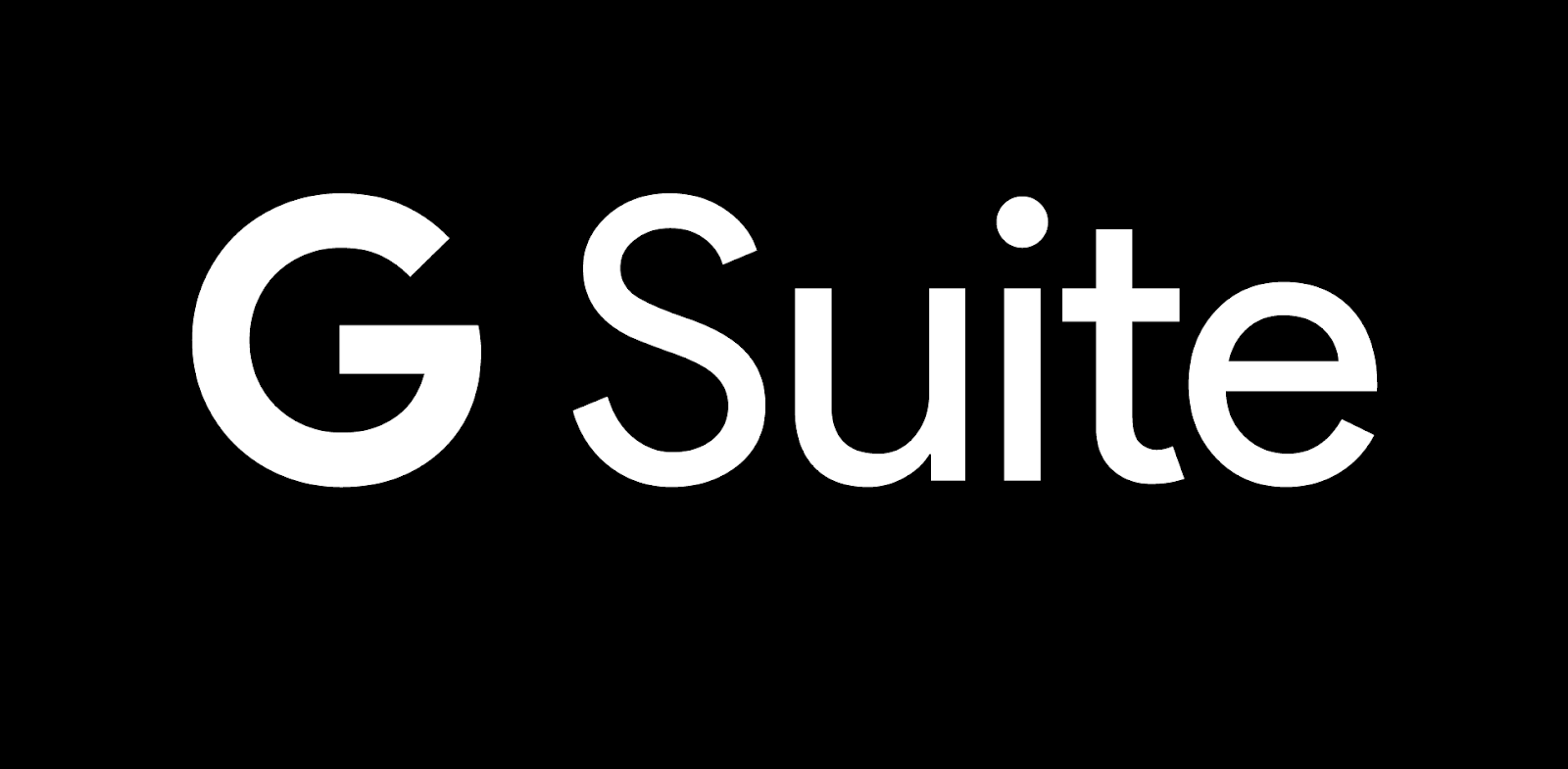 Overview: G Suite is a set of productivity and collaboration tools, cloud computing, software and products based on the SaaS cloud, including Gmail, Calendar, Hangouts and Docs.
History: Google Apps for Your Domain was launched on August 28, 2006, but was rebranded as G Suite on September 29, 2016.
B2B or B2C?: G Suite offers both B2B and B2C services for individuals and companies.
Products Offered: G Suite offers products like Gmail, Calendar, Currents and Hangouts for communication, and Docs, Sheets, Slides, Keep and Forms in the Drive for collaboration. It also offers Sites, Jamboard, App Maker and Vault.
Pricing Model: It runs as a trialware in which the user is allowed to use the full suite of software for 14 days. You are charged up to $5 per account per month after the trial period is over.
Estimated Annual Revenue: G Suite is headquartered in Mountain View, California in the United States and has an estimated revenue of $2.6 billion.
Dive Deeper:
* 73 Super Interesting Stats & Facts about Google [Infographic]
* Google Like a Pro: 42 of the Most Useful Google Search Tricks
* Beyond the Blog Post: 21 Inspirational Branded Content Examples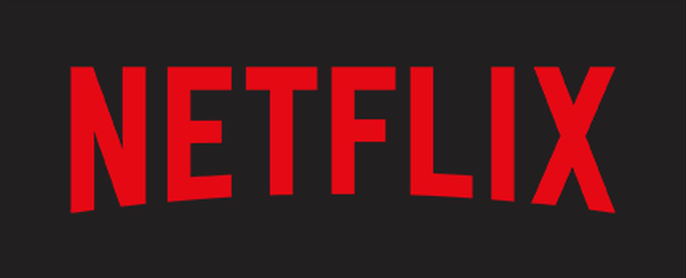 Overview: Netflix is a subscription-based streaming service provider that provides online streaming of a library of movies and television series, including in-house produced original content.
History: Netflix was founded by Reed Hastings and Marc Randolph in Scotts Valley, California on August 29, 1997 and rented movies to customers by combining two emerging technologies: DVDs (easier to send by mail than VHS-cassettes) and an online, instead of paper, catalogue to order from. The SaaS business model worked so well that they currently have over 182 million paid subscribers worldwide.
B2B or B2C?: Netflix is a B2C media-service provider for entertainment purposes.
Products Offered: Netflix offers software to stream licensed movies online.
Pricing Model: Netflix uses a trialware model and offers three paid subscription plans after the completion of the trial period. The basic plan starts at $8.99 a month.
Estimated Annual Revenue: Netflix is headquartered in Los Gatos, California and has an estimated revenue of $20.16 billion USD as of 2019.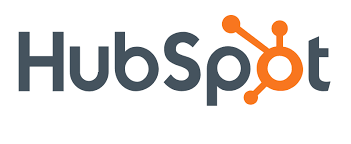 Overview: HubSpot offers software products for sales, inbound marketing and customer service. The most popular product is the free CRM, which includes features like email tracking, prospect tracking, meeting scheduling and live chat.
History: Brian Halligan and Dharmesh Shah founded HubSpot in 2006 at MIT (Massachusetts Institute of Technology) in Cambridge, Massachusetts in the United States, and later acquired Oneforty (Twitter app store) and also launched new software for personalizing websites to each visitor.
B2B or B2C?: HubSpot is a B2B marketing tool for businesses of all sizes.
Products Offered: The products offered by HubSpot include the free CRM, inbound marketing hub, sales hub, service hub and CMS hub.
Pricing Model: HubSpot has a tiered pricing model where part of the CRM is offered for free, while the four major software suites come with a fee each month. The marketing hub, sales hub and service hub plans start from $40/month, and the CMS hub plan starts from $240/month. A program named "Bundles" offers an option to choose all the individual plans together with different levels of accessibility, and that starts at $50/month.
Estimated Annual Revenue: HubSpot is headquartered in Cambridge, Massachusetts and has estimated revenue of $674.9 million USD as of 2019. The firm has around 3,387 employees.

Overview: Dropbox lets you create, store and share cloud content along with traditional files. The main concept behind Dropbox is that it brings all your content into one place by creating a special file on your computer. All the files are kept in the cloud so no matter what device you use or where you use it, all your files remain synced and updated. It has been ranked as the most valuable startup in the world with a valuation of $10 billion.
History: Dropbox was founded by MIT students Drew Houston and Arash Ferdowsi in 2007 after Drew constantly forgot to bring his USB flash drive to class. Like any good product or service, his personal need inspired the idea for Dropbox, but he soon realized that the idea was bigger than that. The company was officially launched in 2008 at the TechCrunch Disrupt conference.
B2B or B2C?: Dropbox offers both B2B and B2C services.
Products Offered: Dropbox offers four products: Dropbox Plus with 2TB of storage space, Dropbox Professional with 3 TB of storage space, and Dropbox Business and Dropbox Enterprise with customized storage space options.
Pricing Model: Dropbox operates on a trialware model. The paid plans start from $9.99/month.
Estimated Annual Revenue: Dropbox is headquartered in San Francisco, California and has an estimated revenue of $1.90 billion USD as of 2023. The firm has around 2323 employees.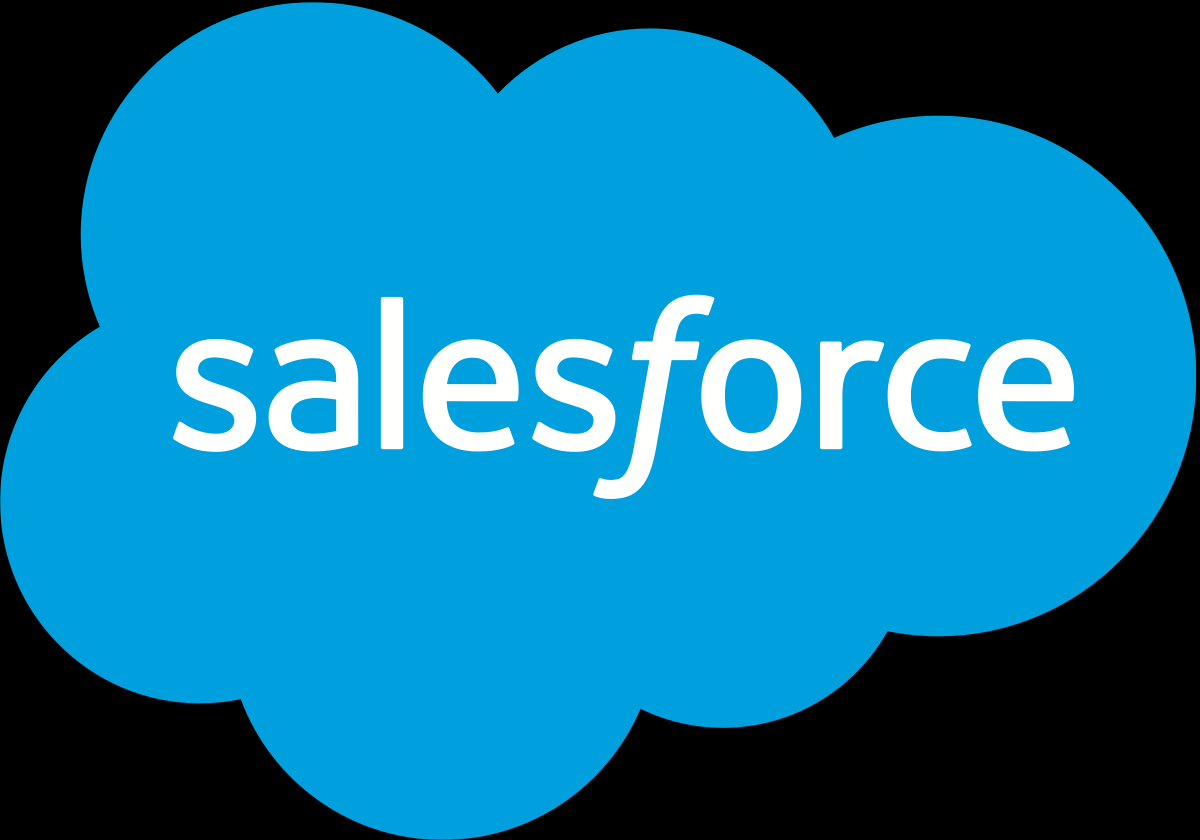 Overview: Salesforce is a cloud-based software company that provides a complete software suite for customer service, marketing automation and application development. Using the software, marketers can process their deals faster by tracking customer information and engaging with their customers in a positive manner.
History: Salesforce was founded by former Oracle executive Marc Benioff, Dave Moellenhoff, Frank Dominguez and Parker Harris in 1999. The firm had its first-ever public offering on the New York Stock Exchange in June 2004 under the stock symbol CRM and raised $110 million USD.
B2B or B2C?: Salesforce is a B2B CRM service provider for enterprises of all sizes.  
Products Offered: Salesforce offers a range of products like the Sales Cloud, Service Cloud, Marketing Cloud and Commerce Cloud.
Pricing Model: Salesforce runs a trialware pricing model for 30 days, and thereafter users can choose paid plans starting from $25/month.
Estimated Annual Revenue: Salesforce is headquartered in San Francisco, California and has an estimated revenue of $17.1 billion USD as of 2023.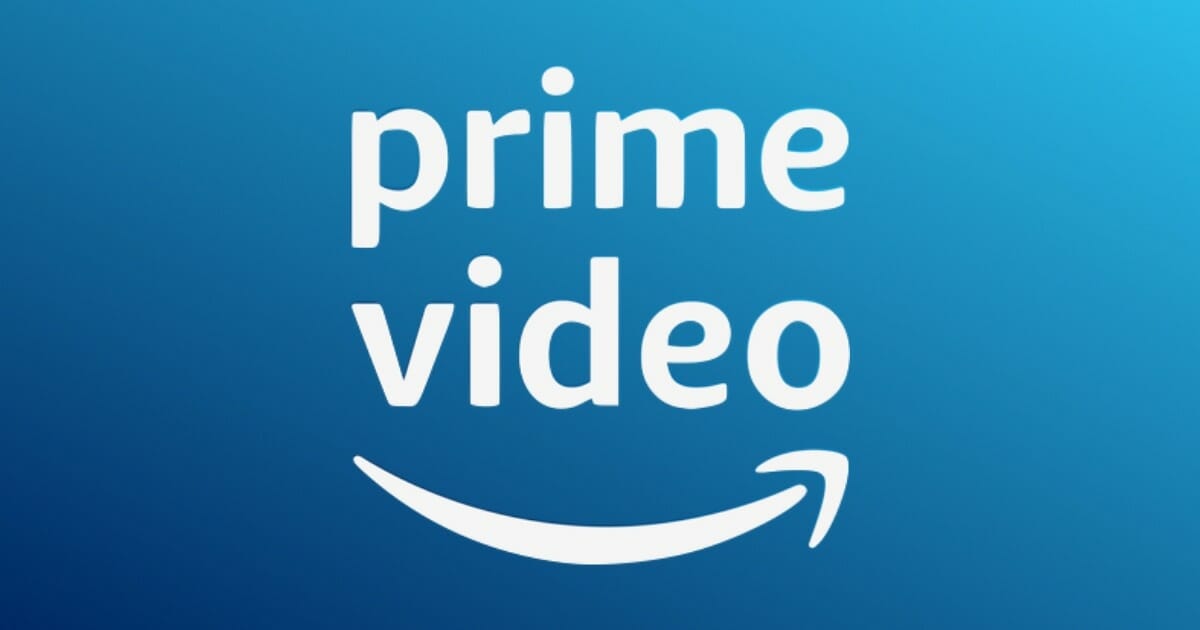 Overview: Amazon Prime is a paid subscription service offered by Amazon. The SaaS-based service provides access to features that would otherwise be inaccessible or cost extra for the typical Amazon customer. The service includes free one- or two-day delivery (based on delivery location), streaming ad-free music, movies and TV shows, and other benefits.
History: Jeff Bezos founded Amazon in 1994, and Amazon Prime was launched in 2005 in the U.S.. By 2007, the service was launched several more countries, and as of 2023 Amazon Prime has 150 million subscribers in seventeen countries.  On July 15, 2015, to celebrate the website's 20th anniversary, Amazon held its inaugural Prime Day, which features sales and promotions for Amazon Prime subscribers.
B2B or B2C?: Amazon Prime is a B2C service for Amazon customers.
Products Offered: The services provided by Amazon Prime include free one- or two-day delivery, access to Amazon original movies and TV series, blockbuster movies, regional movies, music, and more. 
Pricing Model: Amazon Prime offers a trialware pricing model where the service is provided free for the first 30 days and then charged $12.99/month at the end of the trial period.
Estimated Annual Revenue: Amazon is headquartered in Seattle, Washington in the United States, and has estimated revenue of $19.21 billion as of 2019.
You may also like: 
* 7 Pro Tips for Retailers to Capitalize on Amazon's Prime Day
* What Amazon's Marketing Strategy Can Teach SMB Owners
* How to Improve Your Amazon Ads to Increase Sales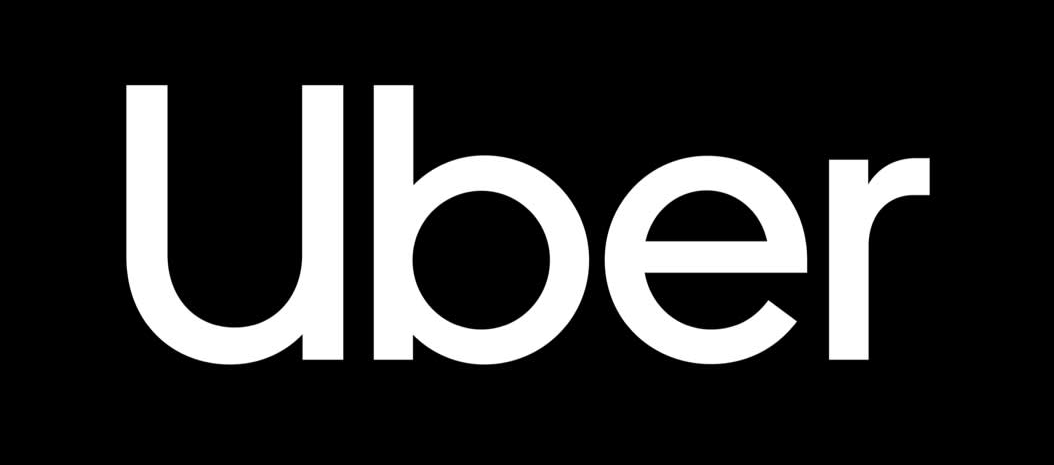 Overview: Uber Technologies, Inc. is an American multinational ride-sharing company. It offers services such as ride hailing, peer-to-peer ride-sharing, and a micro-mobility system with electric bikes and scooters. Uber has recently moved into the SaaS business model by partnering with the Transport Authority of Marin (TAM).
History: Ubercab was originally founded by Garrett Camp (and, later, co-founder Travis Kalanick) in March 2009 after Camp hired a private driver to the tune of $800. He wanted to make the cost of direct transportation more affordable and realized that sharing the ride – and cost – with other people could achieve that. Now called Uber, it is operational in over 785 metropolitan cities worldwide. In June 2020, Uber entered into their first SaaS partnership with the public bus agency, Marin Transit, in California.
B2B or B2C?: Uber operates as both B2B and B2C SaaS company.
Products Offered: Under the B2B SaaS model, Uber will be managing an on-demand service for Marin County in the San Francisco Bay area. Uber users will be able to book the six-seat, wheelchair-accessible vans operated by Marin Transit by using a new option called the Marin Connect. In September 2016, Uber launched its first self-driving car services to select customers in Pittsburgh. Uber also offers Uber Eats, a food ordering and delivery service, that uses their drivers.
Pricing Model: Uber uses a dynamic pricing model, in which prices vary based on supply and demand, including surge pricing, upfront pricing and route-based pricing. Uber will charge a usage-based subscription fee to manage software that facilities booking of vehicles for Marin County. Gradually, this service will be launched in other areas.
Estimated Annual Revenue: Uber is headquartered in San Francisco, California and has an estimated revenue of $14.15 billion as of 2019. The firm has around 22,263 employees worldwide.

Overview: Slack is a proprietary business communication platform, developed for companies working with a remote team. It offers many IRC-style features, like persistent chat rooms ("channels") organized by topic, private groups, and direct messaging. The software is designed to allow everyone on the team to get a shared view of progress and purpose, and it allows you to upload documents and videos.
History: While building Glitch, a web-based multiplayer game that went to startup heaven in 2012, founder Stewart Butterfield and his team had developed an internal communication system that was built on the concept of channels so numerous people could chat with each other directly. So even though Glitch wasn't successful, it led to Stewart developing the Slack app. Slack was officially launched by Slack Technologies in August 2013.
B2B or B2C?: Slack is B2B software for companies of any size.
Products Offered: Slack offers different products for remote working, distance learning, engineering, financial services, sales, IT, marketing, support, human resources, project management, and media.
Pricing Model: Slack offers a trialware pricing model. It comes with three different plans: Standard, Plus and Enterprise Grid. The Standard plan starts from $2.67/month, the next level plan costs $5/month, and for the Enterprise Grid plan, you need to contact the sales team.
Estimated Annual Revenue: Sack Technologies Inc. is headquartered in San Francisco, California and has an estimated revenue of $401 million as of 2019, 119K paid customers, and 1,664 employees. 
You may also like: 
* [Growth Study] Slack: The Fastest Business App Growth in History
* 8 Slack Communities Every Marketer & SEO Should Join
* 10 SaaS Business Lessons from $1B+ Unicorns (like Slack, Twilio, Lyft)


Overview: Spotify is a Swedish music streaming and media services provider. It offers DRM-restricted podcasts and music from record labels and media companies. Basic features are free and come with advertisements or automatic music videos. Offline listening and commercial-free listening can be accessed through paid subscriptions. Users can choose their tracks by browsing the artist, genre or album. Also, they can create, edit and share playlists.
History: Spotify was founded by Daniel Ek (former CTO of Stardoll) and Martin Lorentzon (co-founder of TradeDoubler) in 2006 in Stockholm, Sweden. Apparently, the company got its name when Lorentzon shouted out a name that was misheard, and later they came up with an etymology: a combination of "spot" and "identify". The Spotify app was launched on October 7, 2008.
B2B or B2C?: Spotify is a B2C company providing an audio streaming platform to music lovers all over the world.  
Products Offered: Spotify offers a platform for music streaming, both online and offline – with over 50 million tracks in all.
Pricing Model: Basic features are offered free with advertisements, while the premium plan comes in at $699 for 12 months. 
Estimated Annual Revenue: Spotify is headquartered in Stockholm, Sweden and New York City, and has an estimated revenue of €6.76 billion as of 2019. The firm has around 3,651employees.

Overview: Airbnb is an American SaaS-based online marketplace company. The firm offers arrangements for lodging, primarily homestays or tourism experiences, on a commission basis.
History: Airbnb (originally Air Bed & Breakfast) was founded by Nathan Blecharczyk, Brian Chesky and Joe Gebbia in February 2008 by putting an air mattress in their apartment and calling it an B&B. They created a website that offered short-term living quarters (and breakfast, initially) to those unable to book a hotel due to the high cost of living in San Francisco.
B2B or B2C?: Airbnb is both B2B and B2C online marketplace for travel and stays.
Products Offered: The services provided by Airbnb include short-term lodging, primarily homestays, that can be a single room within a home or the entire house or apartment, and tourism experiences.
Pricing Model: It has a tiered pricing model where the price of each booking depends on the type of stay.
Estimated Annual Revenue: Airbnb is headquartered in San Francisco, California and has an estimated revenue of $2.6 billion as of 2017. The firm has more than 6300 employees.
You may also like: Analysis of 1 Million Backlinks: Airbnb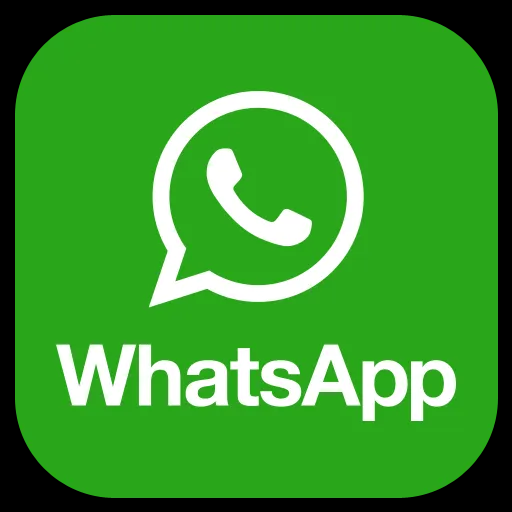 Overview: Whatsapp is an American messaging and VoIP service owned by Facebook, Inc. Apart from text and voice messages, it also allows for voice and video calls. WhatsApp's client application can be accessed through mobile devices as well as from desktop computers.
History: WhatsApp was founded by Brian Acton and Jan Koum, former employees of Yahoo, in 2009 after they bought an iPhone and realized the power of apps. Naming the company to sound like "what's up," they developed a new kind of messaging app that displayed the user's status next to their name.
B2B or B2C?: Whatsapp is a B2C messaging and call service provider with users all over the world.
Products offered: The services provided by Whatsapp include sending text messages, voice messages, documents, images and video files, making audio and video calls, and the ability to create voice and video files.
Pricing model: Whatsapp is free to use, even after the Facebook acquisition, because they want to leverage user data to build better products.
Estimated Annual Revenue: Whatsapp is headquartered in Mountain View, California, in the U.S., and was acquired by Facebook in 2014 for $19 billion.

Overview: ServiceNow is a SaaS company that offers solutions to create an environment for more productive employees. It allows businesses to manage digital workflows for enterprise operations.
History: ServiceNow was founded by Fred Luddy (former CTO of software companies Peregrine Systems and Remedy Corporation) as Glidesoft, Inc. in 2003, and was later incorporated in California in 2004. Luddy founded the company in order to provide the same services that Peregrine Systems, now defunct, provided.
B2B or B2C?: ServiceNow is a B2B workflow management software provider for companies of medium to large sizes.
Products Offered: The solutions offered by ServiceNow include IT service management, IT operations management, IT business management, and IT asset management.
Pricing Model: ServiceNow offers a trialware model, and the paid subscription starts from $10,000 a year.
Estimated Annual Revenue: ServiceNow is headquartered in Santa Clara, California, USA, and has an estimated revenue of $3.5 billion as of 2019. The firm has more than 11,000 employees.

Overview: Workday is a cloud-based financial management and human capital management software vendor. It offers a centralized system for finance, HR and planning, enabling enterprises to focus on their business. Also, solutions are framed for individual industries like communication, energy and resources, financial services, government, healthcare, higher education, hospitality, and insurance.
History: Workday was founded in March 2005 by David Duffield, founder and former CEO of ERP company PeopleSoft, and Aneel Bhusri, former PeopleSoft chief strategist. It was initially funded by Duffield and venture capital firm Greylock Partners.
B2B or B2C?: Workday is a B2B financial and HR management software provider for companies of medium to large size.
Products Offered: The products offered by Workday include enterprise planning, financial management, human capital management and analytics.
Pricing Model: Workday uses a per-user based pricing model and charges around $100 to $200 for every employee.
Estimated Annual Revenue: Workday is headquartered in Pleasanton, California, USA, and has an estimated revenue of $3.63 billion as of 2019. The firm has more than 12,500 employees.
Dive Deeper: 
* Vertical SaaS: The Future of SaaS Is in Niche Industries
* The Anatomy of an Effective SaaS Lead Generation Strategy
* 5 Reasons How SEO Benefits Your SaaS Business (+ SaaS SEO Strategy)
* A 3-Step Strategy to Build Links and Drive Referral Traffic to Your SaaS Website


Overview: Square is an American merchant services aggregator and mobile payment company, designed to help merchants and businesses manage their payment process seamlessly.
History: Jack Dorsey and Jim McKelvey founded Square in 2009. Jack got the idea of developing a smooth payment process when Jim couldn't complete a $2,000 sale of his glass faucets and fittings as he was unable to accept credit cards.
B2B or B2C?: Square is a B2B finance service provider for businesses of all sizes.
Products Offered: The main feature of Square is the Square Reader, which turns your smartphone into a POS system that accepts credit cards by connecting to the device's audio jack. Other services include delivery, pickup, professional invoices, payment processing, auto-billing, robust reporting tools, and much more.
Pricing Model: Square offers a per-feature and per-user pricing model where the user has to pay for specific features. Most of the features are free, but others like the employee payroll feature cost $29 a month, and every user is charged $5 a month. Square does not charge for startup fees, authorization fees, statement fees, refund fees, PCI-compliance fees or business card fees.
Estimated Annual Revenue: Square is headquartered in San Francisco, California and has an estimated revenue of $4.70 billion as of 2019. The firm has more than 3,835 employees.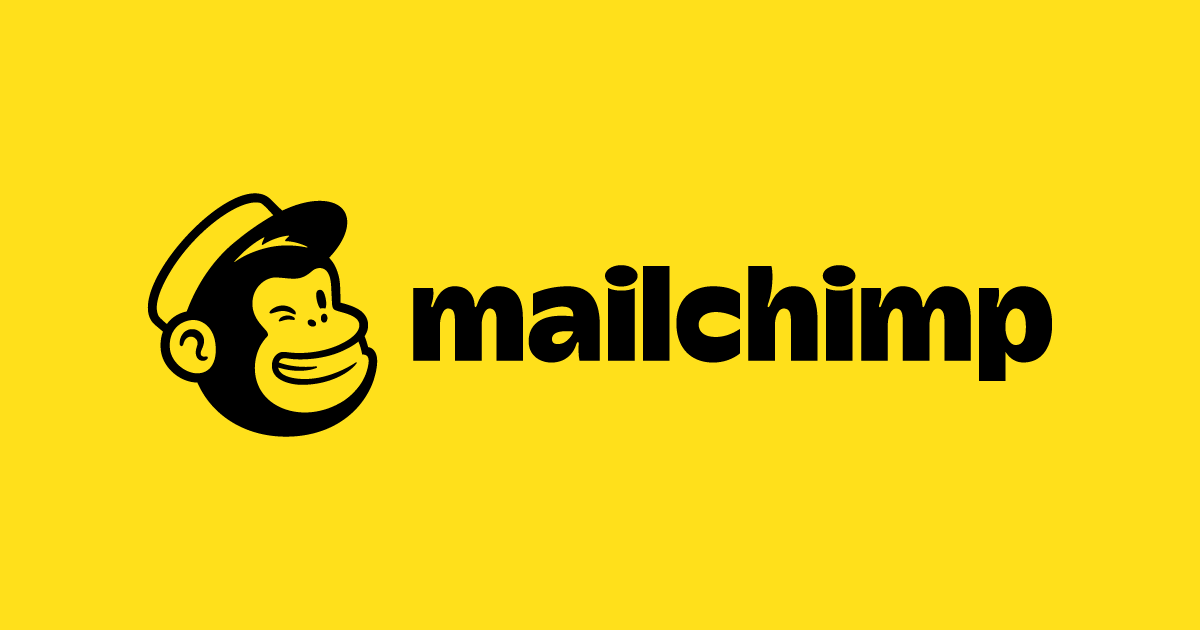 Overview: Mailchimp is a cloud-based, all-in-one marketing platform that includes an email marketing service.
History: Mailchimp is an American company that was founded by Ben Chestnut and Mark Armstrong in 2001, with Dan Kurzius joining the group later. Mailchimp launched as a paid service and added a freemium option in 2009. The company was named after their previous company's, web design agency Rocket Science Group, most popular e-card character.
B2B or B2C?: MailChimp is a B2B marketing automation platform for businesses of all sizes.
Products Offered: The services provided by MailChimp include email marketing, audience management, brand builder, campaign management, and insights.
Pricing Model: MailChimp runs a freemium model where some features are available for free and the users have to upgrade the plan to utilize all the features. There are three paid subscription plans offered by Mailchimp: Essential, Standard and Premium. The plan starts at $999/month.
Estimated Annual Revenue: MailChimp is headquartered in Atlanta, Georgia in the United States, and has an estimated revenue of $700 million. The firm has more than 800 employees.

Overview: Wix is a web development service provider that allows you to easily create, design, manage and develop a website. Users can create HTML5 websites and mobile sites using online drag-and-drop tools. Moreover, Wix also offers social plug-ins, online marketing, e-commerce, email marketing, contact forms, and community forums to webmasters using a variety of applications.
History: Wix was founded by Israeli developers Avishai Abrahami, Nadav Abrahami and Giora Kaplan in 2006. When trying to create a website for another business, the Abrahami brothers and close friend Kaplan soon realized that building a website from scratch was very hard and expensive – and they built Wix so that anyone could easily create a website for free with no coding or design skills.
B2B or B2C?: Wix is a B2B web development platform for merchants and small businesses looking to create their websites.
Products Offered: The products offered by the Wix include templates, website builder, logo maker, app market, domains, business emails, web hosting, email marketing services, and a lot more.
Pricing Model: Wix offers a freemium pricing model where users are offered the core product for free. However, the free version has some limitations, so users have to subscribe to the premium plan, which starts with $29/month, to use most of the features.
Estimated Annual Revenue: Wix is headquartered in Tel Aviv, Israel, and has an estimated revenue of $603 million USD as of 2018. The firm has more than 3000 employees.
Overview: Amazon Web Services (AWS) offers a cost-effective, trustworthy and secure foundation for developing software as a service (SaaS) solutions to customers. The AWS Partner Network (APN) supports companies creating a productive AWS-based business by offering valuable marketing, technical and go-to-market (GTM) support.
History: The AWS platform was launched in July 2002 with only a few disparate tools and services in its early stages. The service was officially re-launched on March 14, 2006, with three initial service offerings of Amazon S3 cloud storage, SQS and EC2.
B2B or B2C?: Amazon Web Services is a B2B web service provider for companies building SaaS solutions for their business.
Products Offered: The products offered by AWS include analytics, application integration, blockchain, cost management, business application, developer tools, IoT, machine learning, end-user computing, media services, quantum technologies, and so on.
Pricing Model: AWS offers a usage-based pricing model where users are charged according to the individual services they need. Amazon provides an AWS calculator to get an estimate of the services hired.
Estimated Annual Revenue: AWS had an estimated revenue of $35.03 billion in 2019.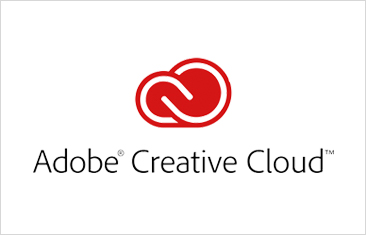 Overview: Adobe Creative Cloud is a collection of 20+ desktop and mobile apps for design, video, UX, and more. The software is useful for those looking to learn the skills of website designing, video editing, photography, and illustration.
History: Adobe Creative Cloud was launched in October 2011 and since then have released several versions of the software, all on the cloud. When they switched from licensing to a subscription model, many people criticized them, but a survey soon showed that, despite complaints, most of its 1.4 million subscribers stayed.
B2B or B2C?: Adobe Creative Cloud is a B2B SaaS platform that provides with top design tools for companies' design teams.
Products Offered: There are 20 products in the Creative Cloud bundle, which include Adobe Acrobat, Adobe Animate, Adobe Audition, Adobe Dreamweaver, Adobe Flash Builder, Adobe Illustrator, Adobe Photoshop, Adobe Media Encoder and Adobe Premiere Pro.
Pricing Model: The software suite operates as a trialware model. Subscription starts at $52.99 per user per month.
Estimated Annual Revenue: Adobe Creative Cloud is a part of Adobe Inc. In the fiscal year 2019, Adobe's total revenue was over $11 billion.
Dive Deeper: 
* Should You Offer a Freemium Level for Your SaaS Platform?
* How to Increase Your SaaS Trials with a Facebook Ads Funnel
* 46 Top Resources for SaaS Companies – A Link Roundup


Overview: Teem is "more than conference room scheduling software"— it's a cloud-based SaaS company that provides employee-focused meeting tools and activity-driven insights. Many renowned companies like Hewlett Packard, Uber and LinkedIn enjoy the benefits of Teem's tools, which bridge the gaps between digital and physical workplace experiences (only possible with SaaS). It enables users to work from anywhere in the world and access all the features they need.
History: Teem was founded by Dan Caffee, Shaun Ritchie and Zach Holmquist in 2014 and acquired by iOFFICE in January 2020.
B2B or B2C?: Teem is a B2B cloud-based software and analytics platform for all sorts of companies looking to manage online meeting rooms for their employees.
Products Offered: The products offered by Teem include space and desk booking, workplace analytics, navigation help, and secure visitor management.
Pricing Model: Teem uses a tiered pricing model. Desk booking costs $80/desk, lobby costs $1,000/lobby and room booking plans start from $150/conference room.
Estimated Annual Revenue: Teem has an estimated annual revenue of $2 million.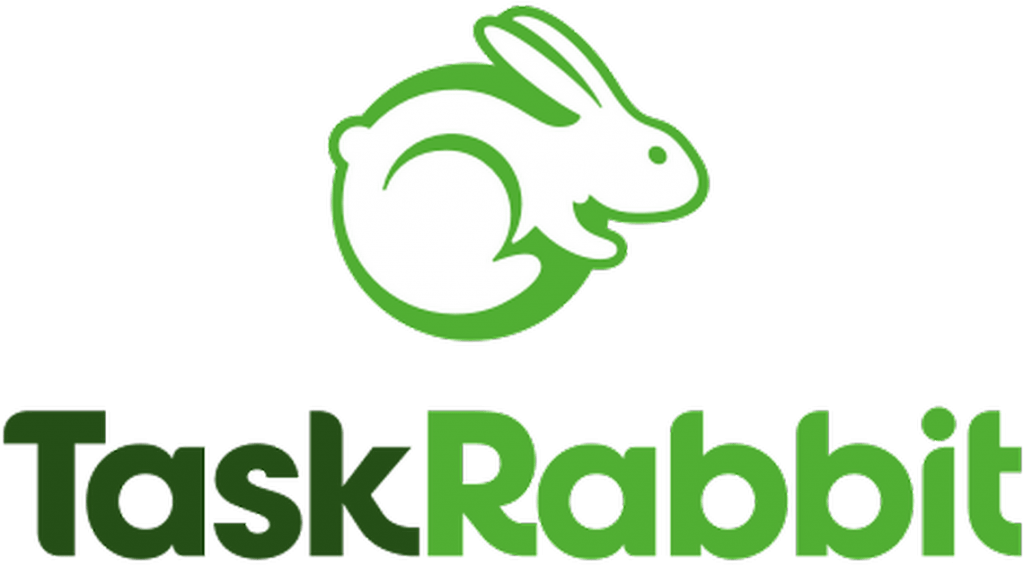 Overview: TaskRabbit is an American online marketplace that provides freelance labor for everyday tasks, including moving, cleaning, delivery and light repair work around the home. At present, it has thousands of vetted and background-checked workers to help consumers across a wide variety of categories.
History: TaskRabbit was founded in 2008 by Leah Busque in Boston, Massachusetts, and in 2009, Tim Ferriss became an advisor to the company. Busque got the idea for TaskRabbit when she found herself with no time to buy dog food, and based her idea on "neighbors helping neighbors". In 2011, TaskRabbit launched an app that allowed users to transact via their smartphones.
B2B or B2C?: TaskRabbit is a B2C marketplace for customers looking for help with odd jobs like fixing a running toilet or lifting furniture upstairs, and offers same-day service.
Products Offered: Its wide variety of services include delivery, grocery shopping, furniture assembly, yard work, TV mounting, lighting installation, IKEA furniture building, etc.
Pricing Model: TaskRabbit follows a tiered pricing model where the prices vary for each task. The minimum price for the services starts at $24.
Estimated Annual Revenue: TaskRabbit is headquartered in San Francisco, California, USA, and has an estimated revenue of $10-$50 million. The firm has around 100-500 employees.

Overview: Marketo is an Adobe Company that develops and sells SaaS marketing automation software for carrying out different marketing activities. The service also covers SEO and content creation.
History: Marketo was founded by Phil Fernandez, Jon Miller and David Morandi in 2006 in an effort to help marketing teams be able to demonstrate the ROI on their marketing campaigns. In 2006, they founded Marketo.. The first product introduced was Marketo Lead Management in 2008, Marketo Sales Insight was launched in 2009, followed by Marketo Revenue Cycle Analytics in 2010. Later the firm acquired Crowd Factory and Insightera. In 2018, Adobe Systems announced an Marketo acquisition.
B2B or B2C?: Marketo is a B2B marketing software provider supporting every business from fast-growing startups to large enterprises.
Products Offered: Marketo offers three products: Marketo Engage, Marketo Bizible and Adobe Experience Cloud.
Pricing Model: Marketo offers a user-based pricing model which depends on the number of contacts that a business has in the CRM.
Estimated Annual Revenue: Adobe acquired Marketo for $4.75 billion in 2018, and since then the revenue of Marketo has merged with the total revenue of Adobe. Hence, annual revenue estimation for Marketo is not available.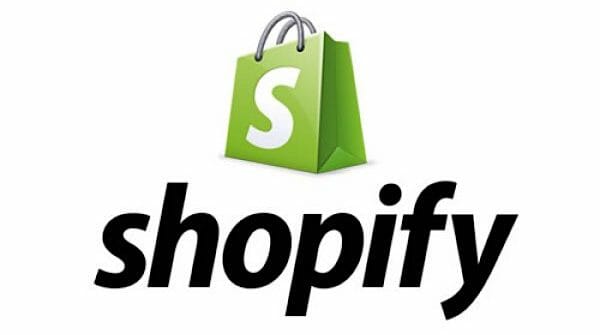 Overview: Shopify is a Canadian multinational e-commerce platform for online stores and retail point-of-sale systems. Online retailers get a suite of services, including marketing, customer engagement, shipping and payment tools, to simplify running an online store.
History: Shopify was founded by Tobias Lütke, Daniel Weinand and Scott Lake in 2004. First, they tried to launch Snowdevil, an online store that sold snowboarding equipment, but were frustrated with the e-commerce products available. So Lütke, a computer programmer, built his own using the open-source web application framework Ruby on Rails. Snowdevil was later launched as Shopify in June 2006.
B2B or B2C?: Shopify is a B2B e-commerce platform mostly suitable for small merchants looking to launch their online store at a limited cost.
Products Offered: Shopify offers complete e-commerce solutions, which includes domain names, web hosting, online store builder, themes, customer storefront tool, and a marketing suite.
Pricing Model: Shopify runs on a trialware model offering a free trial for 14 days. After the trial period, customers can upgrade to different plans like Basic Shopify ($ 29/month), Shopify ($ 79/month), and Advanced Shopify ($ 299/month).
Estimated Annual Revenue: Shopify is headquartered in Ottawa, Ontario in Canada, and has an estimated annual revenue of around $1.58 billion USD. The firm has more than 5,000 employees and one million customers (businesses) in 175 countries.

Overview: Splunk is a first-of-its-kind SaaS-based software for searching, monitoring and analyzing machine-generated big data through a web-style interface. It is used to make faster and better business decisions by providing a complete view of a business in real-time,.
History: Splunk Inc. was co-founded by Michael Baum, Rob Das and Erik Swan in 2003. The company managed to raise $40 million USD by 2007 and since then it has acquired many companies like Bugsense, Caspida, Phantom Cyber Corporation, Lrypton Cloud, etc.
B2B or B2C?: Splunk is a B2B software solution provider for startups, medium enterprises, and large scale businesses of any kind.
Products Offered: The types of products offered by Splunk include Cloud, IT Service Intelligence, Insights for AWS Cloud Monitoring, app for Infrastructure, Enterprise Security, User Behaviour Analytics, SignalFX Infrastructure Monitoring, FX Microservices AMP, Industrial IoT, and more.
Pricing Model: Splunk offers a tiered pricing model, which makes it flexible enough for companies looking to subscribe to the software. It offers four pricing options: infrastructure-based pricing, predictive pricing, ingest pricing, and rapid adoption package.
Estimated Annual Revenue: Total revenues for the year 2020 were recorded at $2.36 billion, up 31% year-over-year, while software revenues were $1.69 billion, up 40% year-over-year.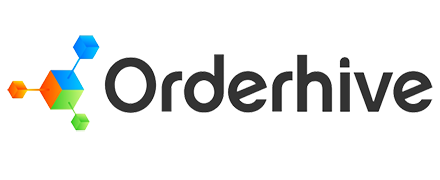 Overview: Orderhive is SaaS software suite for inventory management, invoicing and tracking that manages all the operations of a growing e-commerce brand. It was created to keep in mind the hassles online sellers have to take to achieve their back-end tasks like inventory management, shipping, stock updation, and returns.
History: Orderhive was founded by Jayneel Patel and Niraj Patel in 2012. Before starting Orderhive, Jayneel was CEO of an enterprise app development company called OpenXCell, while Niraj worked as a supply chain and finance manager at Amazon.
B2B or B2C?: Orderhive is a B2B order management platform for small businesses, medium enterprises, and large online sellers.
Products Offered: The different products offered by the platform include e-commerce automation, order management, product listing management, warehouse management, invoicing, shipping management, Amazon FBA inbound shipment, and reporting.
Pricing Model: The product is a trialware that offers a 15-day free trial to its users. Pricing starts at $44.99/month at the end of the trial period.
Estimated Annual Revenue: Orderhive is headquartered in Gujarat, India, and has an estimated annual revenue of around $1.5 million. The company has about 20 employees.

Overview: Zendesk is a customer service software company intended to strengthen the client-customer relationship. It has expertise in building web-based help desk software with customer support platforms. At present, the company is trusted by over 150,000 customers worldwide.
History: Zendesk was founded by Mikkel Svane, Morten Primdahl and Alexander Aghassipour in 2007 in Copenhagen, Denmark. The firm gained consistent profit and earned many investors, and in 2014 acquired Zopim Technologies Pte. Ltd. Later, Zendesk acquired We Are Cloud SAS, the maker of BIME Analytics software, and now uses this technology to power its platform.
B2B or B2C?: Zendesk is a B2C CRM company, building software designed to help small and large businesses improve their customer relationship.
Products Offered: Zendesk offers two products: the support suite and the sales suite. The support suit is aimed to optimize the customer experience while the sales suite makes selling easier. The products are offered in 40 different languages.
Pricing Model: The products are offered as a trialware, after which customers can opt for the paid plans starting at $89/month.
Estimated Annual Revenue: Zendesk is headquartered in San Francisco, California and has an estimated annual revenue of $816 million as of 2019. The firm has around 3570 employees.
Final Word on SaaS Companies
The software as a service model provides a lot of value to its user because it's so flexible and adaptable, but unless you know what you're doing, success in this industry can be quite tough. Technology marketing is no walk in the park. And, as mentioned above, about 86% of companies will be running entirely on a SaaS business model by 2023.
All this is to say that if you are planning to launch your own SaaS product or if you want your current SaaS business to thrive, you'll have to be better than the competition. Familiarize yourself with the examples of SaaS companies in this list to see how they've managed to be so successful – and then let them inspire you!