On the face of it, lead generation is not a complex concept. This marketing tactic is simply a way to find and connect with the right people at the right time to grow your customer pool. But conventional lead-generation tactics can be quite time-consuming and, at times, impractical.
Businesses often find themselves wasting their resources trying to determine lead quality with in-house filtering procedures that take forever to deliver results. Business-to-business (B2B) marketing does leverage technology to scale and drive efficiency in the lead-generation process, but there is a need to streamline these solutions for maximum impact.
The problem is, sales funnels are often filled with poor-quality leads that you need to sift out, which can hinder efficiency. That is why companies should focus on their demand generation process first.
In this article, we'll explore how to use demand generation to deliver high-quality, self-filtering leads that convert into loyal clients.
What Is a Demand Generation Strategy?
Demand generation is a marketing strategy that helps you create awareness and demand for your products or services. It generates buzz, expands your reach, drives traffic, and ultimately grows your customer base by transforming their interest into action.
Demand generation also allows you to create a predictable sales pipeline for your sales teams. The primary goal is to move your prospective clients through the buyer's journey – generally three major stages: awareness, consideration, decision – until they convert into a qualified lead: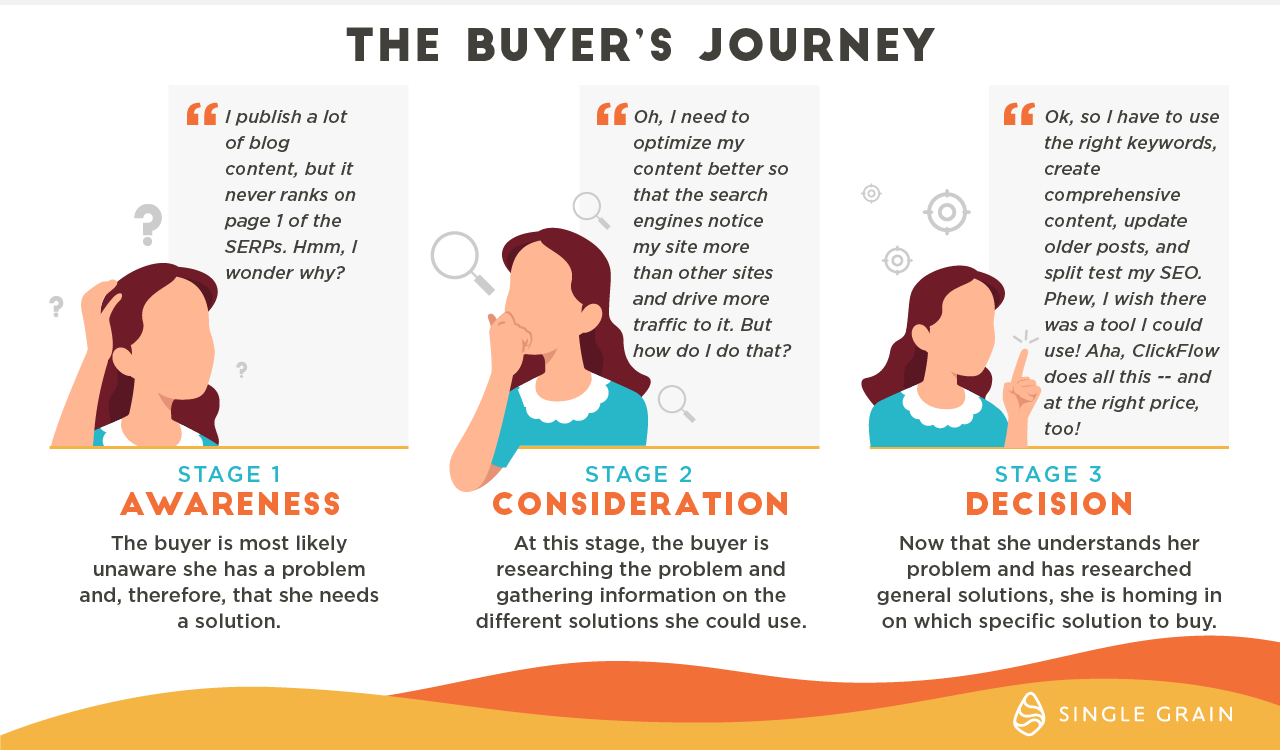 Important Benefits of Demand Generation
There are numerous benefits to adopting demand generation strategies over traditional lead generation. Let's take a look at some of the most important benefits of a demand generation strategy.
Increase Brand Awareness
Demand generation tactics act as awareness-generating machines to bring relevant traffic to your website: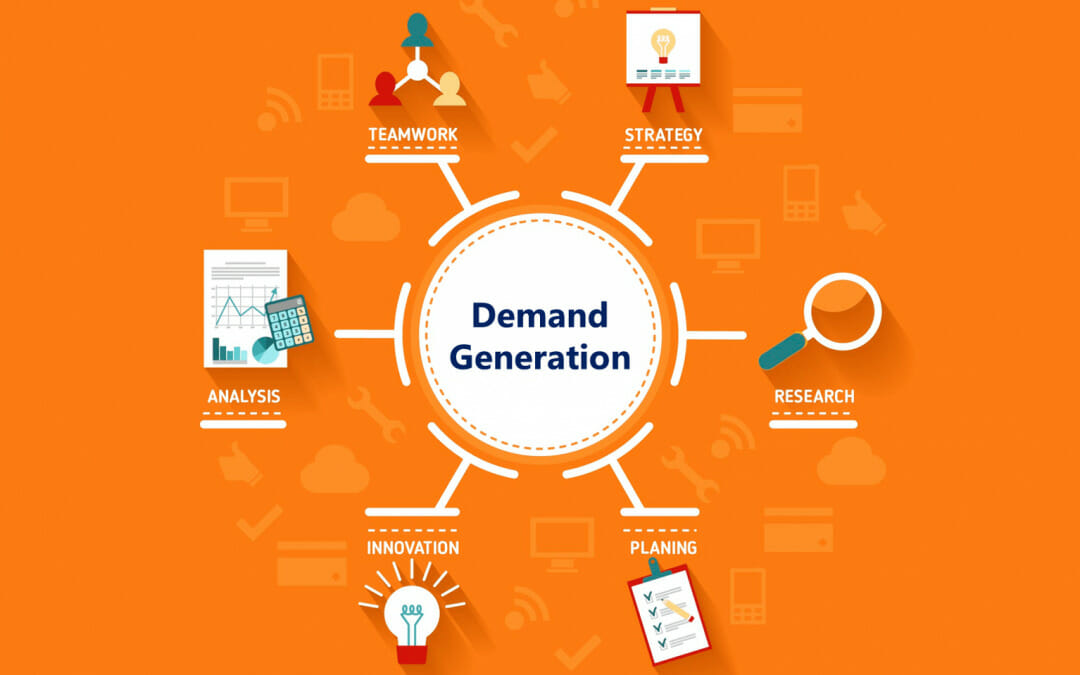 Well-executed inbound marketing campaigns differentiate your brand from others in your industry, making your offerings visible to those who may not yet have identified their need for your product.
When potential customers encounter your products and services in content pieces and through leadership posts, it helps to build recognition and trust. This makes them more likely to seek you out when they realize how essential your product or service is.
An integral aspect of your demand generation strategy is that it creates waves straight away, bringing to your site interested and engaged traffic. But all brand awareness generation strategies should aim for short- and long-term impact, as businesses need to develop and maintain a need for their products and services over time.
Related Content: What Is Inbound Marketing?
Generate More Leads
Although demand generation is not exactly the same thing as lead generation (lead gen is one part of demand gen and generally focuses on the top of the funnel), a well-rounded demand generation plan should lead to a significant uptick in leads.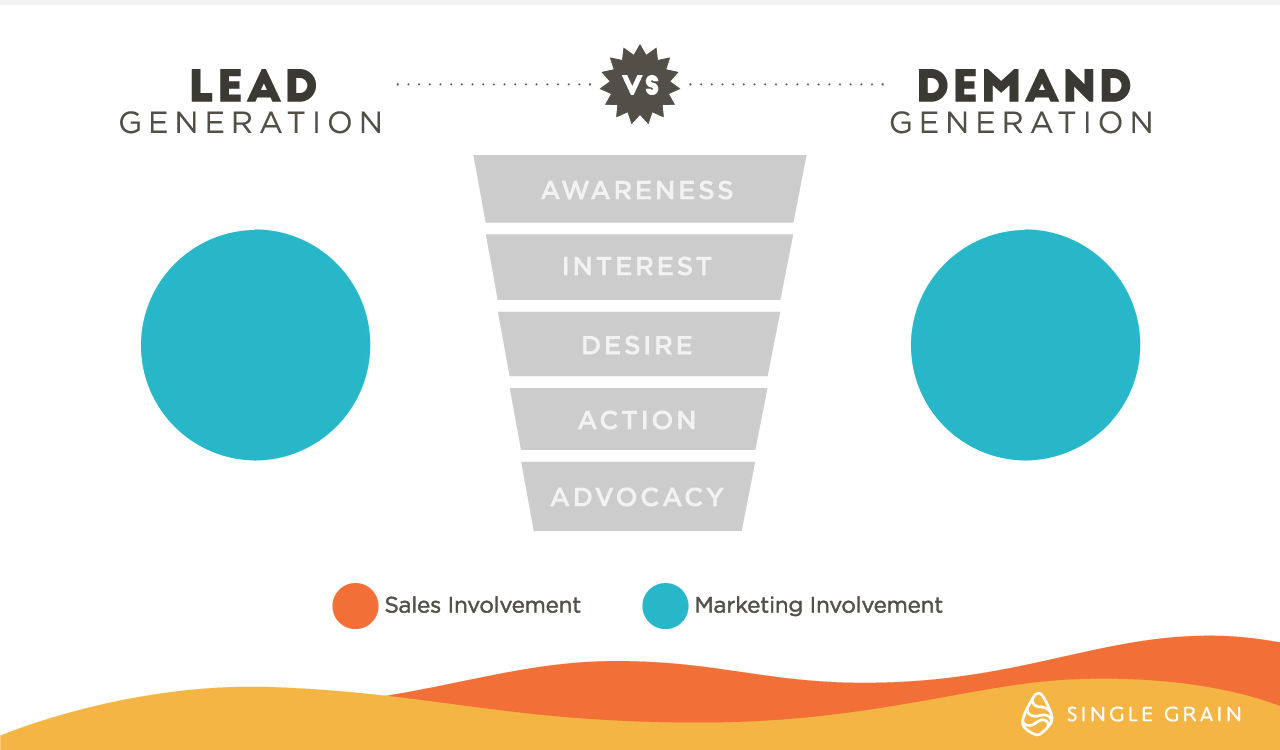 When done properly, demand generation fills the top of the sales funnel with a stream of high-quality prospective clients.
However, based on your offerings and industry, nurturing leads can sometimes be time-consuming, so demand generation tactics must focus on efficiency as well as quality. By strategically communicating to prospects that your brand is indispensable, you will be better equipped to turn those prospects into quality leads, and those leads into long-term customers.
Related Content: The Anatomy of an Effective SaaS Lead Generation Strategy
Increase Revenue
Perhaps most intuitively, more demand means greater revenue. The more people that see your brand, and the more critical you can make your product or service to the needs of your target demographic, the more sales you can expect.
Demand generation is both a long-term and short-term revenue strategy. You can expect desired outcomes from your sales pipeline by establishing a consistent, comfortable rapport with your target audience. You simply won't make money without increasing brand awareness and fostering relationships with potential customers.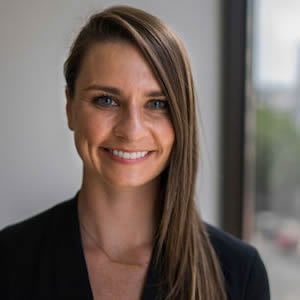 Jacqueline Foster

Demand Generation Marketing, Lever.co

We can count on them to bring new ideas to the table consistently
How Do You Create a Demand Generation Strategy?
Demand generation requires creating the need for your offerings first and then selling them to customers. Unlike other marketing strategies, demand generation addresses each customer journey touchpoint before even moving into your sales funnel. 
This may seem like a nebulous or daunting pursuit if your marketing team has not previously focused on such things. So, here are eight of the most effective demand generation tactics you can start implementing today. 
1) Focus on LinkedIn  
Over the last few years, LinkedIn has advanced from merely a professional networking channel to a lead-generation and content-sharing platform. Now 97% of content marketers use LinkedIn as a viable marketing platform.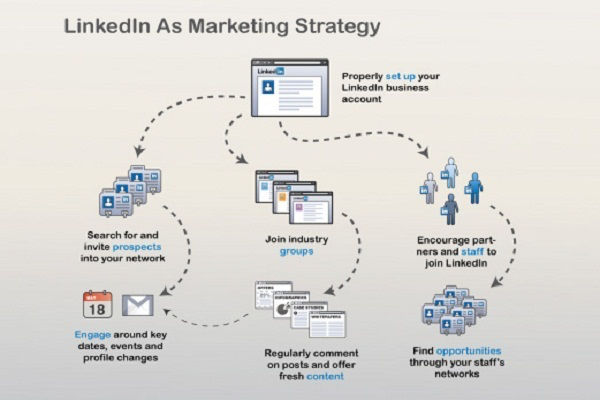 Creating LinkedIn marketing campaigns will help you better better understand and, thus, target your audience through the insights this platform provides. Moreover, LinkedIn allows you to experiment and test out its features, such as sponsored messaging, and see if it is right for you as a tactic to enhance your demand generation efforts. 
Check out this 3-minute video on LinkedIn Advertising 101:
For more in-depth strategies, check out these two guides to get started with LinkedIn Ads:
Dive Deeper:
* LinkedIn Ads for Enterprise B2B SaaS: The Only Guide You'll Need
* The Ultimate Guide to Creating a LinkedIn Ads Campaign

2) Generate Content for Different Stages of the Sales Funnel
Prospective clients are curious to learn more about your products and services at each stage in the sales funnel. It helps you get your message across and raise awareness among your intended audience about your offerings while increasing demand for them.
Think about what the customer wants at each stage: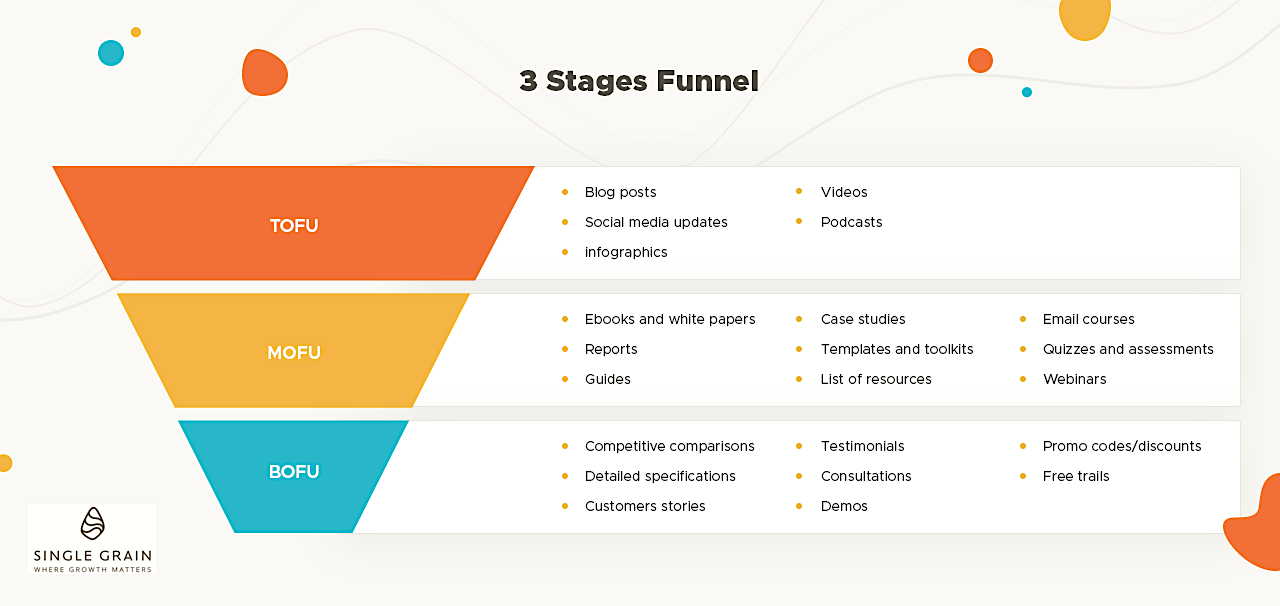 For instance, potential customers who are considering your solution early on (top of the funnel) will require information about the advantages and features of a specific solution in detail. 
Examples of content for the TOFU stage are:
Blog posts
Infographics
Short videos 
On the other hand, people who already use your products and services may be more interested in articles that describe further use cases and related products to complement the ones they already use.
Examples of content for the MOFU stage are:
Case studies
Detailed guides
White papers
And those who are ready to buy might benefit from reading material that helps them compare different brands that offer similar solutions (while hopefully showing that your product fulfills their needs best!).
Examples of content for the BOFU stage are:
Competitive comparisons
Demos and detailed specs
Customer stories
At every stage, it is imperative to provide your existing and potential clients with relevant material that aids them in their decision-making. And remember, this material can be written or video content.
Dive Deeper:
* What's the Right Content for Each Stage of the Marketing Funnel?
* The Types of Videos to Use at Each Stage of the Marketing Funnel

3) Leverage Consumer Intent Data
Related to the above is another tactic to target your potential customers: connecting with people who are searching for similar solutions. Intent data can help you here.
Intent data refers to behavioral data that you gather about an individual's online activities, from their gender to the keywords they search to the products they buy. It is, essentially, smart marketing research that reveals a lead's purchase potential
According to content consultant Daniel Bishop:
"The exact intention of a specific user can be identified with varying degrees of accuracy, depending on the method you use and the reliability of your source of data. According to research, it is possible to determine which companies are in-market to buy at an early stage of the journey, and the accuracy rate can be as high as 91%. This leads to a 3-5X increase in ROI."
Leveraging consumer intent data can help you:
Discover new prospects
Create personalized content
Deliver high-quality leads to your sales team
Shorten the sales cycle
Increase customer retention
Once you gather the necessary information and analyze the data, it will help you successfully target your intended audience who have a higher probability of converting than a generic audience. 
Related Content: How Intent Data Can Improve Your B2B Marketing
4) Implement Account-Based Marketing
If you're not familiar with account-based marketing, here's simple definition:
Account-based marketing is a B2B marketing strategy in which businesses target individuals or small groups of prospects rather than casting a wide, impersonal net to simply capture as many customers as possible.
As a B2B enterprise, you may have many clients, but you shouldn't treat them all the same. A generic marketing approach won't do. Instead, employ ABM tactics to target your most valuable accounts directly and attentively: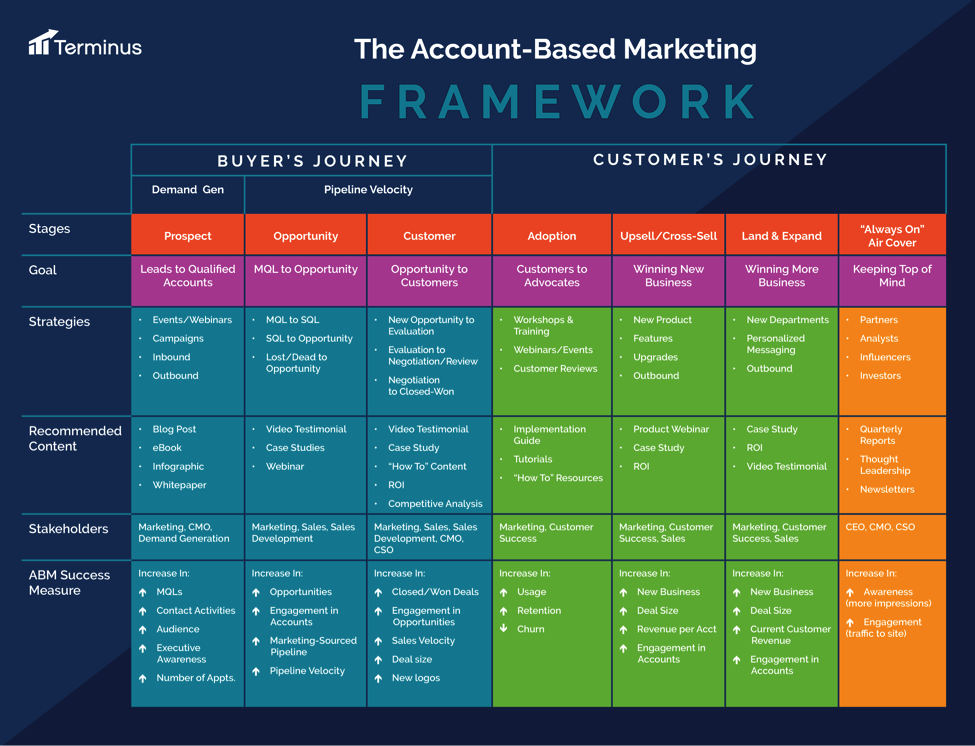 With a solid account-based marketing approach, you can personalize your marketing efforts to the specific accounts you are targeting and tailor your solutions to the account's particular problems or needs, such as:
Sending personalized emails
Hosting webinars
Creating custom landing pages
Attending enterprise events to more effectively engage your large accounts 
Related Content: The Account-Based Marketing (ABM) Mega Guide
5) Encourage Collaboration Between Sales and Marketing
When acquiring new clients, companies may face a broad strategy and communication gap between sales and marketing teams. Though these functions are integral and intertwined, there is often little synchronization in handling lead acquisition. 
It is imperative to make sure both teams' approaches align in a structured way. By streamlining your sales and marketing processes, you can ensure a well-rounded strategy, generate demand for your offerings, and drive more revenue while shortening your sales cycles. 
Using cloud collaboration platforms will be helpful for your business since it increases efficiency and effectiveness. When deploying such software, make sure it comes with critical features such as real-time updates, mobile optimization, and internal messaging.
One such collaboration software is ClickUp, a cloud-based project management tool to collaborate with team members virtually. You can use it for easy project management, spreadsheets and goal tracking.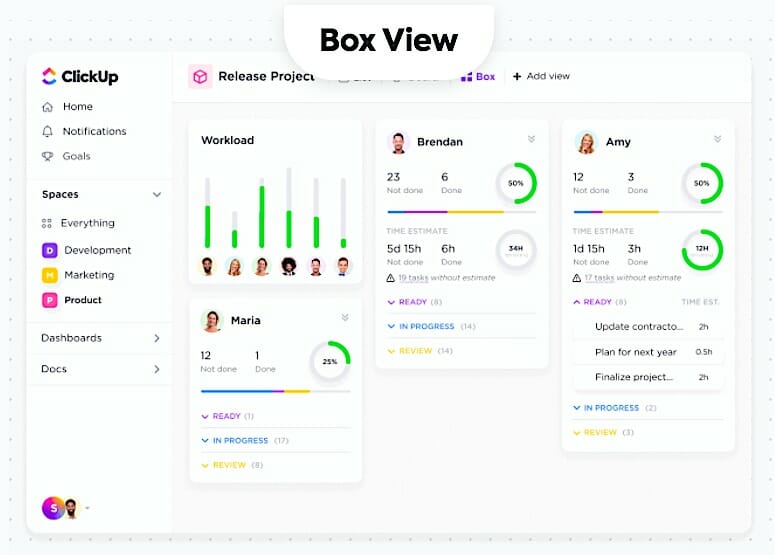 Top B2B brands usually leverage applications and software to keep their customer data in a centralized location, which makes collaboration easier. That way, the marketing department can seamlessly send qualified leads to the sales department, who will convert the leads efficiently. Similarly, sales teams can instantly find relevant marketing materials and send it over to prospective clients. 
The resource guide below lists a huge amount of tools, broken down into categories like keyword research tools, competitor research tools, project management/collaboration tools, communication tools (internal and external), CMS tools, SEO tools, analytics tools, and many more.
Related Content: 48 Content Marketing Tools to Make Your Life Easier
6) Use Chatbots and Marketing Automation
When you leverage AI through chatbots and marketing automation, you can easily delegate processes and tasks in an accurate and error-free system. From a B2B marketers' standpoint, you can collect intelligent data regarding your prospects and their activity on your site, and make the most of this data to send customized marketing messages and emails. 
Furthermore, you can also use automation to track sales, send out action-triggered notifications, send onboarding emails to new customers, and retain existing ones with timely promotions and offers: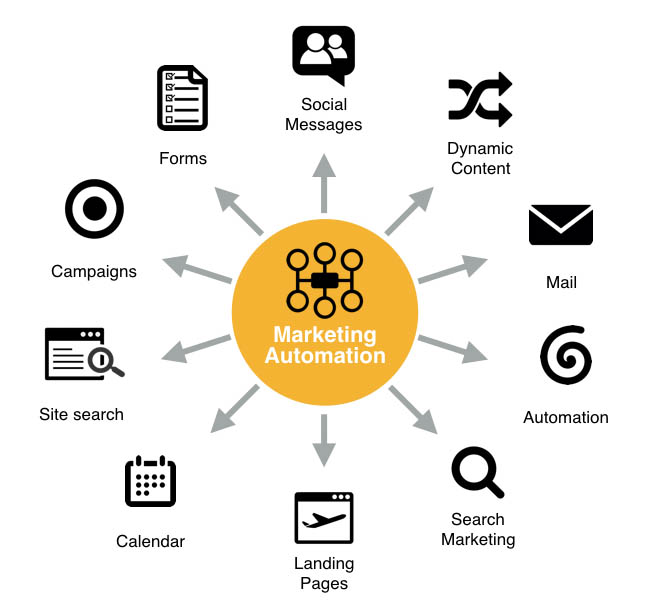 Consider implementing chatbots for your business, too. Some of the benefits include:
They are easy to build. It depends on what you want to achieve, of course, but you can design a simple chatbot based on the Facebook Messenger without any programming experience.
Chatbots emphasize the company's brand and image. The chatbot represents the company when it's communicating with the customer, so, from a marketing point of view, it is a perfect embodiment of brand building.
They offer straightforward services. A well-optimized chatbot communicates only the essentials and does not overwhelm the user. They are available 24/7.
Chatbots automate processes. Bots are able to take on human work for, generally speaking, mundane or basic analytic tasks.
By automating live chat, you can address your customers' concerns instantly. Customers not only love the ability to use live chat with a brand, but they rate live chat support higher than other customer service channels:

You can also inform your potential clients about offerings and offer quality experience with your brand, enticing them to come back to your site and interact with your business.
Learn More:
* What Is Marketing Automation: Definition, Benefits & Uses
* 5 Reasons Why Live Chat Helps Your Business Go the Extra Mile
* Why Chatbots Are a Must-Have for Businesses (and How to Build One!)

7) Implement Omnichannel Strategies to Expand Reach
Your customers want you to be active on the platforms they use regularly. When you only target a single channel, you restrict who is seeing your brand and you can fail to target your prospective users strategically.
For this reason, B2B marketers should use omnichannel marketing in order to reach more platforms where your target customers spend most of their time.
Using omnichannel communication applications allows you to schedule posts on various media at the same time. Ensure that your design and copy are optimized for the specific channel, but keep your core message consistent across all platforms. By the way, omnichannel is not the same as multi-channel: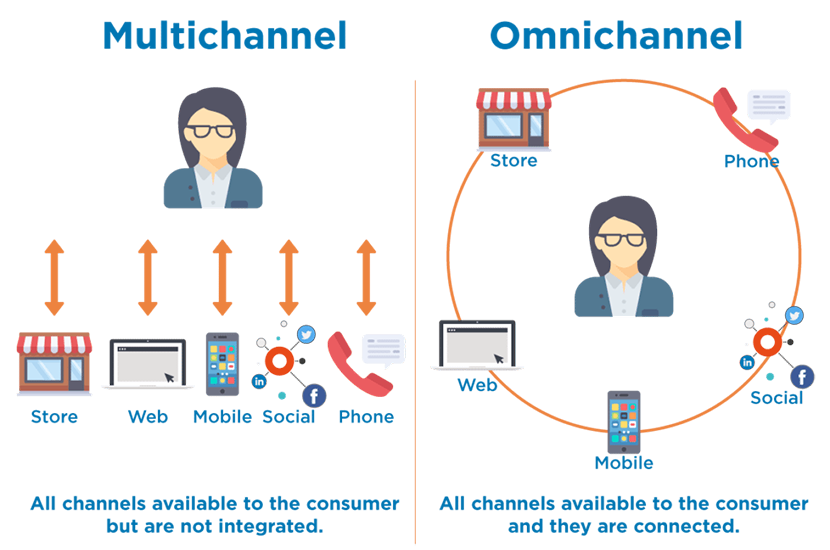 One well-known example of a brand who excels at omnichannel marketing is Starbucks and, in fact, have an whole page illustrating their omnichannel capabilities: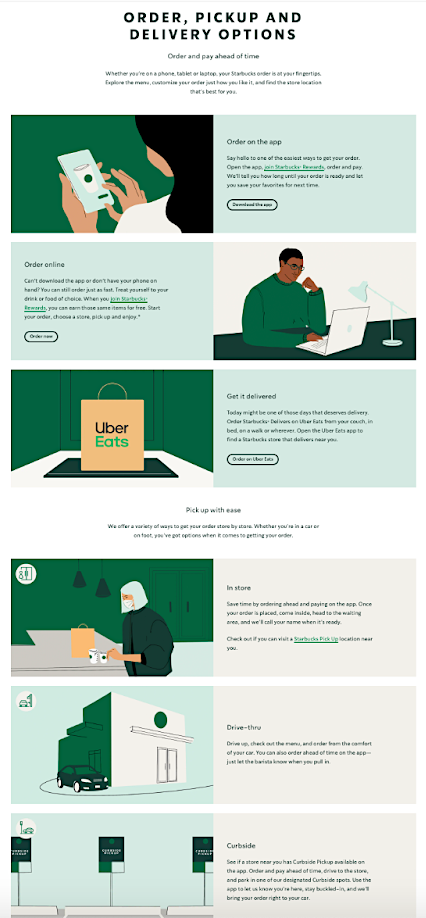 You can also monitor the performance and effectiveness of your channels on Google Analytics to find out which ones are delivering the desired results. That way, you can emphasize high-converting networks to reap more significant benefits and, ultimately, generate greater revenue. 
Dive Deeper: 5 Tips to Build a Seamless Omnichannel Customer Experience
8) Focus on User Experience  
Keep tabs on critical statistics and routinely experiment with new designs to optimize your site performance in order to benefit users. Studies have shown that organizations experience a 55% increase in quality leads when they increased their landing pages from ten to fifteen:
So monitor what users like and double down on it.
Remember, your website is your user's first touchpoint with your brand or business. This means that it is vital for you to provide a seamless and positive experience to visitors. Your site presents an excellent opportunity to inform and persuade your visitors about your products/services.
If you don't continually optimize your site for the changing needs of users, you might miss out on potential customers. And the more appealing your website is, the easier it is to monetize it as well. Many brands monetize blogs and podcasts to provide users with diverse content and make some extra money in the process.
Demand Generation Best Practices
Effectively engaging with your audience is how you will be able to see need converted into a lead, which is then converted into a customer. A good B2B marketer's plans are based on actionable tips and practices.
Be Consistent
The demand generation strategy is naturally diverse, features various formats, and establishes several customer touchpoints. However, consistency and stability are crucial to producing and aligning each element in your marketing efforts as part of a positive, unified experience.
Keep your voice, messaging and style consistent across different points of interaction with your customers. Make sure every piece of information you generate demonstrates your values. This will help customers instantly recognize and connect with your brand.
And if they don't respond to your messaging, keep revising it until you make your brand voice crystal clear so the wrong messaging doesn't turn off potential customers. This will improve your brand's online reputation and let customers get to know the real you.
Work Closely with Your Sales Team
Guiding your prospective clients to your sales team by leveraging visually distinct, strong calls to action (CTA) customized to specific personas. Once your prospect inputs their information and is considered a qualified lead, your salesforce can take over.
From there, they can guide customers through the entire sales process. A strong bridge between marketing and sales is imperative to understand your audience's motivations and the kind of content they are eager to consume.
If you depend on quantitative data alone, you might miss valuable insights derived from customer conversations. You also won't be able to gauge how many leads you generated from every piece of content, and which leads converted into your most valuable customers. A combination of quantitative and qualitative insights can help you create a more complete picture for your marketers and your sales staff. 
Develop Customer Journey Maps and Buyer Personas
Focusing on your clients in your demand generation strategy is crucial. To do that, you need to know your ideal customer profiles and how you can influence them. Once you develop your buyer personas, chart them through the customer journey: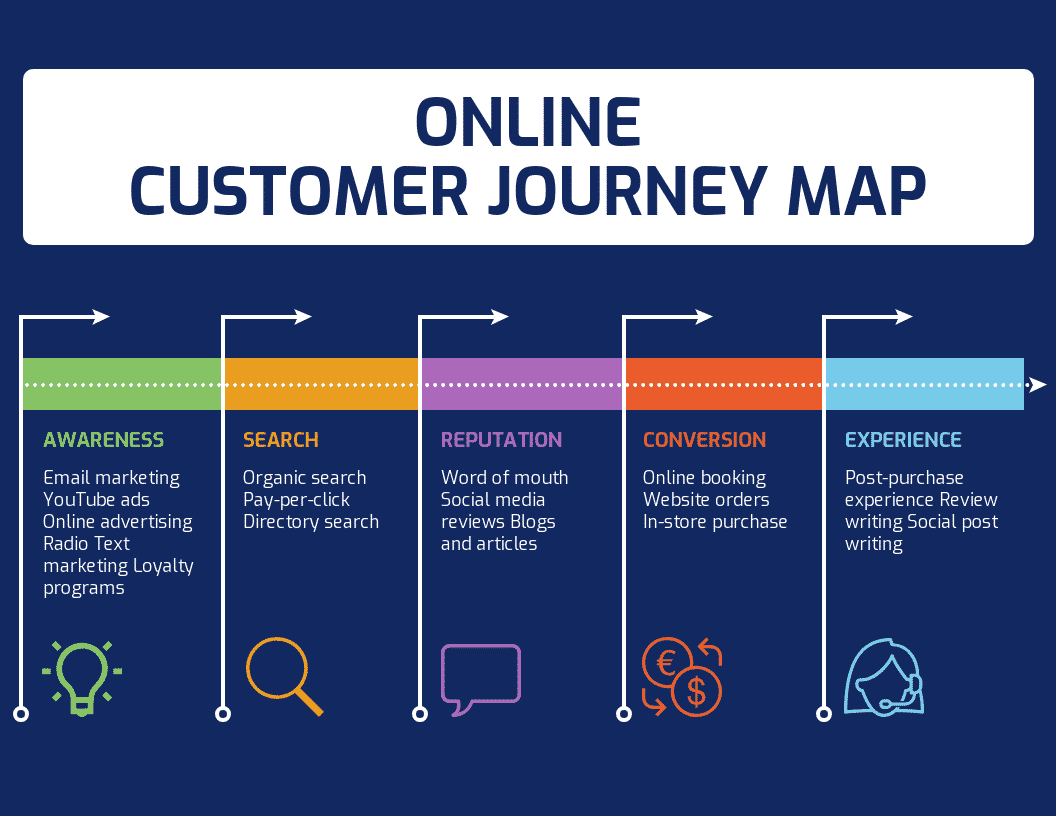 Consider your customer journey maps and personas like the events and characters within a movie. Each character has their strengths, weaknesses and motivations, and every person experiences various moments of frustration and growth in their journey. When you thoroughly comprehend your audience and their needs, you can market your offerings more effectively.
Optimize and Analyze Your Campaigns
Successful demand generation techniques are highly data-driven. You need to be asking questions like which buyer personas convert, what messaging works for them, and what offers are most appealing to different demographics.
Consider setting up a digital dashboard so you can monitor your KPIs over the long term. Thoroughly gauge the results of every piece of content by suggestion or topic, and track metrics such as:
Overall traffic
Visibility
Conversion rates
Organic traffic
Sales qualified leads (SQLs)
Marketing qualified leads (MQLs)
Conclusion
A robust demand generation approach will capture the attention of new leads and prospects to drive engagement, particularly through interactive content. In this way, demand generation allows you to develop a relationship between your brand and prospective clients by showing people that they need your product or service.
If you want to effectively scale your demand generation efforts while delivering massive marketing returns, you need to be strategic and leverage automation where possible. You should also focus on collaboration between marketing and sales teams and constantly analyze the effectiveness of your marketing campaigns.
All of these tips will improve your demand generation strategy, boost customer conversions, and increase your revenue.