Some of you may love it, some of you may loathe it and some of you may even think it's an app for children. However, you cannot deny that TikTok is an app that is taking the social media world by storm.
Now, I understand that you might love more traditional marketing tools, like subscription forms, email marketing services, landing page builders, and specific social media tools.
TikTok is a social media platform. And it promises to change the way we view social media altogether, especially the way products are "advertised" on the platform.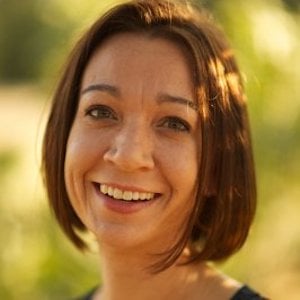 Kim Cooper
Director of Marketing, Amazon Alexa
Single Grain enables us to increase our impact without increasing our headcount
What Is TikTok?: Definition and Demographics
So, what exactly is TikTok?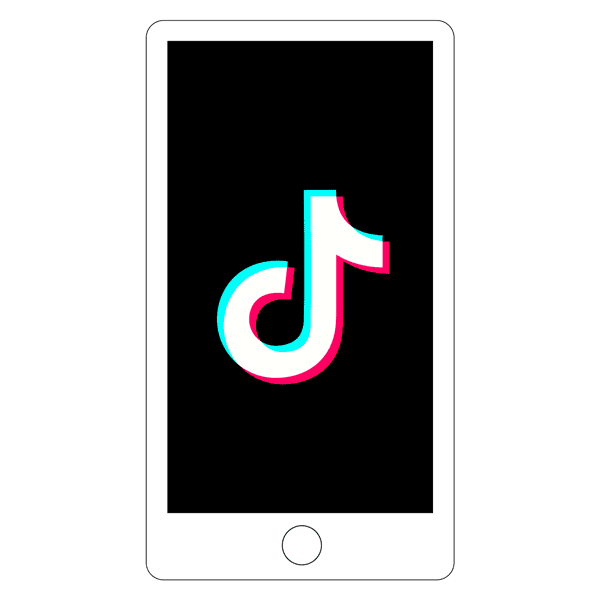 This is TikTok's mission statement, which sums up what they are all about quite nicely: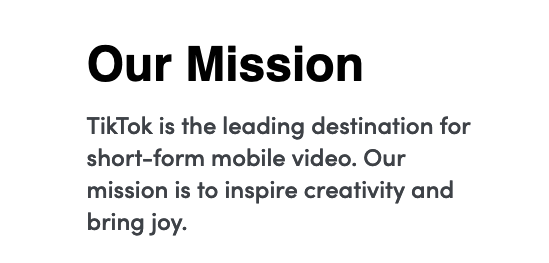 Here's a quick timeline:
In August 2014, musical.ly was launched as an app on which people could create short (up to one minute) lip-syncing music videos with sound tracks and effects.
Within two years, musical.ly had over 90 million registered users, and one year later (May 2017), the app hit 200 million users.
ByteDance Ltd. acquired musical.ly in November 2017 and wound up merging it with TikTok on August 2, 2018.
Some of you remember the musical.ly app, it was kind of like Vine, kind of like Dubsmash: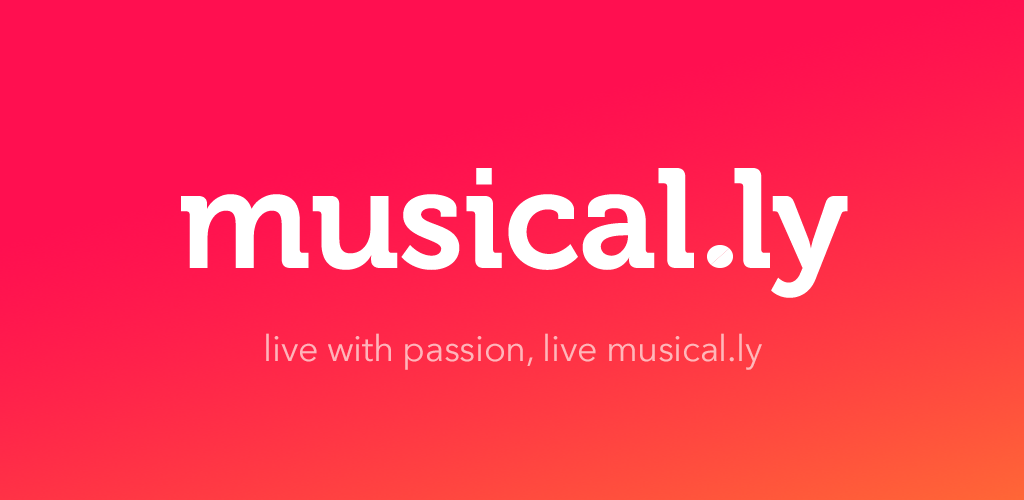 So, to sum up, TikTok is an app that simply requires a user profile, and then off you go! You can create 15-60 second dance, lip-sync, comedy and talent videos, but this is only one of its uses.
TikTok's relatable content and undeniable comedic value is what makes this app a real must-have. For every marketer.
Click To Tweet
TikTok Demographics
TikTok is a video app and video, as we already know, is one of the most engaging mediums, as well as one of the best converting ones: 
64% of consumers make a purchase after watching branded social videos
Marketers who use video grow revenue 49% faster than those who don't
59% of execs choose video if both text and video are available on the same topic
Social video generates 12X more shares than text and images combined
Now, if any of you has downloaded TikTok, you already know that it's mainly used by chaotic Gen-Zers. So what's the benefit for marketers?
For starters, this platform has 800 million active users across the globe: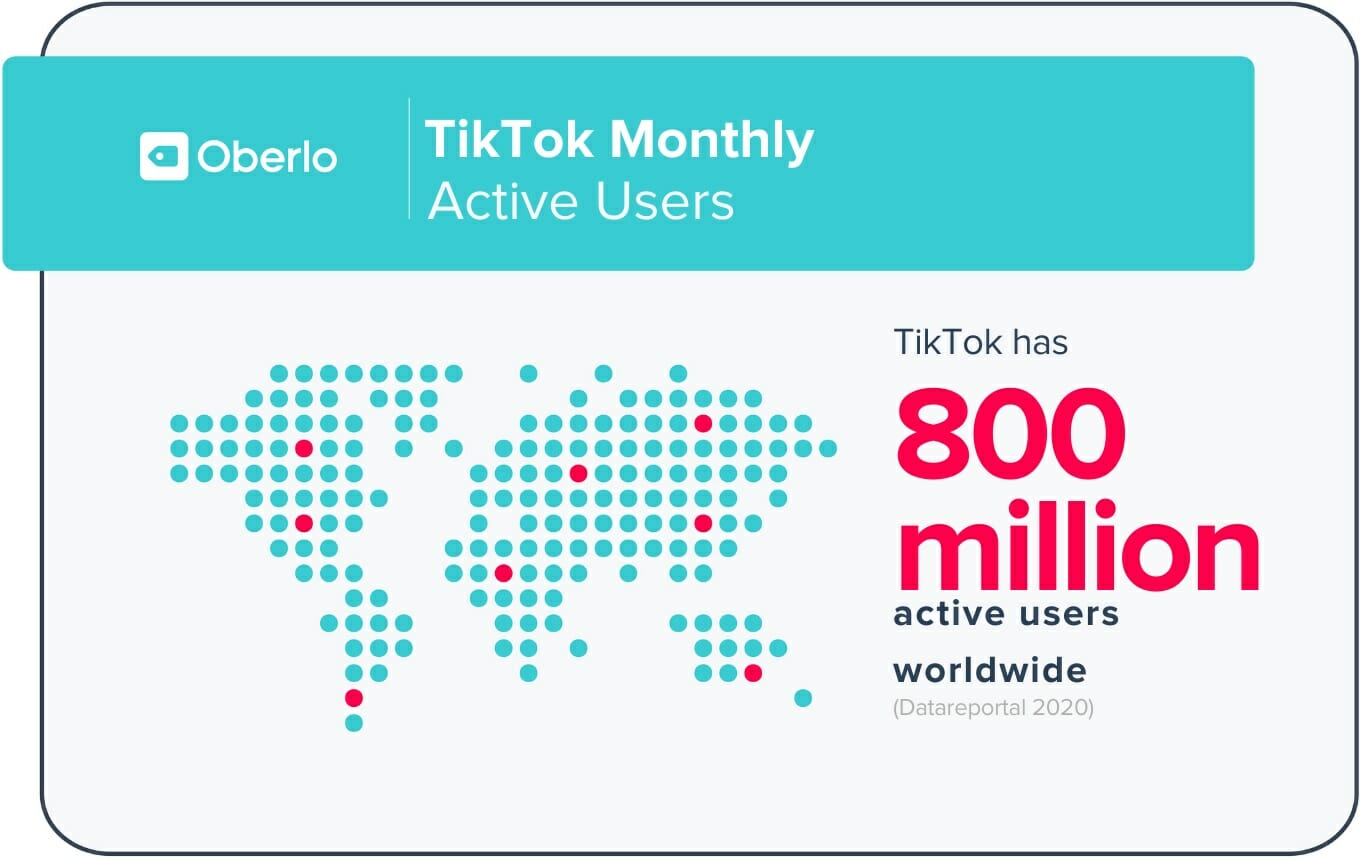 Not only that, but Gen-Z now makes up about 40% of consumers and their decisions are widely influenced by the online content they stumble upon. And the interesting thing about Gen-Zers and video is this:
Gen Z is practically immune to influencer videos as we know them. Well-polished, airbrushed and smiling celebrities in large lofts are not their thing.
They prefer to be influenced by "real people," whether they're celebrities with zero make-up on and bags under their eyes or the girl/boy next door. This changes the whole roadmap of influencer marketing as we know it so far.
Dive Deeper:
* 7 Social Media Marketing Trends You Can't Ignore in 2023
* How to Use Social Media to Substantially Improve Your SEO
* How to Boost Your Social Media Marketing Efforts with Content Marketing Tools

TikTok Marketing for Brands
The first key parameter to keep in mind is:
This app was created with an "under-18" demographic in mind.
This is the reason it's an app-only platform, seeing as its core audience is the generation that cannot remember a time before the Internet, computers, and apps (they weren't born yet!).
What does this piece of information tell us? Basically, you need mobile-first content. But it's not just that. There is the simple way, the easy way and, of course, the rewarding way of doing TikTok marketing.
The simple and easy way is to pay for ads. All marketers know this, but even so, that's not going to get you the attention you need. TikTok's paid advertising is not exactly popular. In fact, during the couple of months I've been using the app, I haven't stumbled across any ads.
The other way a brand can monetize TikTok and bring forth brand awareness without spending a lot of its marketing budget is to create a channel or a user account to post videos. Any type of content will do, so long as it "speaks" to the chaotic Gen-Z energy this app exudes.
TikTok Marketing: Types of Ads
Advertising on TikTok is an integral part of TikTok marketing.
In February 2019, TikTok announced that ads would be starting on the platform, opening new doors to brands that can use TikTok marketing for business. This platform has great engagement rates: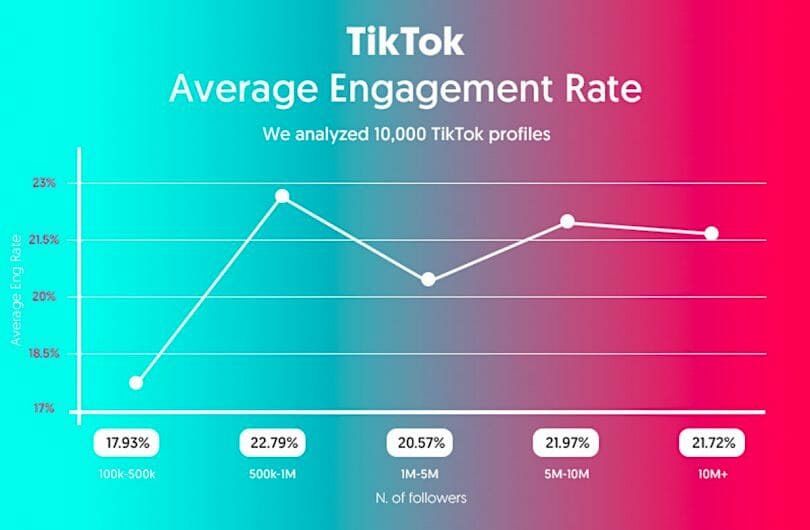 What is more, it opened a world of possibilities to those that needed to include a fresh, new combination of social media marketing and video marketing in their marketing plan.
However, TikTok ads are slightly different from what you'll see on other social media platforms. Let's take a look at the types of ads you will need to create (or will encounter, as a user) on this app.
1) In-feed Native Ads
You can create and share in-feed native ads on TikTok. Think of those like Instagram Story ads, which cover the entire screen.
You can choose to add links to them, add CTA buttons like "Check it out" or "Order now," or use a little bit of  influencer marketing.
They're mutable, skippable, and have measurable results.
Native ads experience a 9% higher lift for brand affinity and 18% lift for purchase intent than display ads: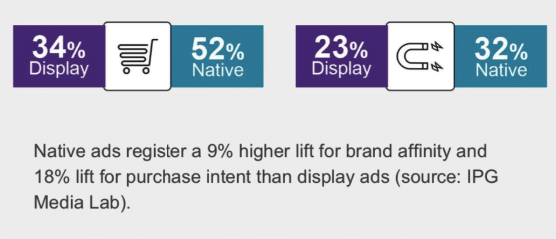 You can link to your website

 –

or, better yet, a highly converting landing page

 –

to get more leads (that's something you'll decide on after determining your sales KPIs).
Here's an example of a native, or in-feed, ad:
2) Brand Takeover Ads
Most marketers are familiar with the practice of brand takeover, particularly on Instagram. For those of you who are not, here's what an Instagram brand takeover is:
"An Instagram takeover is the process of taking over someone else's Instagram account temporarily and sharing content with their audience."
To be honest, it's not quite the same on this platform. A brand takeover ad is when you show a 3-second image, a 3-5-second GIF or a XX-second video with branded content to the user when they first get on TikTok:
Use brand takeovers if you want to send people to your landing page or your Hashtag Challenge (see next section).
There's only one downside: Just one brand can use one category per day, as brand takeovers are category exclusive.
3) Hashtag Challenge Ads
With a hashtag challenge ad, a user will see an image or video that takes them to the "challenge page" that contains the rules and instructions of the challenge. Choose from three to six-day options with "supporting media placements, creative guidance and seamless setup."
And this is where one of the greatest marketing weapons comes into play: User-generated content (UGC). You invite users to create content for your campaign, which is displayed on the challenge page. UGC means engagement, which means more views and a greater reach. The average engagement rate is 8.5% (through likes, comments and shares).
The great thing about hashtag challenge ads is they're targeted so that only the right people see them, which makes this type of ad different from hashtag challenges (more on that later).
If you watch Jimmy Fallon's The Tonight Show, then you've probably seen his Tumbleweed Challenge:
4) TopView Ads
With a TopView ad, the brand can use a full-screen video with audio that can last for up to 60 seconds. It will look like this:
TopView ads usually appear as the first video you come across on you For You page when you open the app.
This type of ad allows brands to capture a user's full attention by making a great first impression. Since the user will see a TopView ad before any other type of content, they're more likely to get hooked and then look up the brand.
This is another type of ad that goes nicely with a landing page.
5) Branded Effects
Branded effects are ads that feature an effect and/or an interactive element from an advertiser.
Much like Snapchat, the user can use the Branded Effects feature to create an image of augmented reality and give the brand extra UGC and engagement points, like this:
Branded effects can give users the opportunity to utilize effects that can interact with the environment. Of course, in standard TikTok fashion, the videos can feature music and are clickable.
Dive Deeper:
* 5 Facebook Ads Trends You Can't Ignore in 2023
* 9 Tips for Creating Instagram Video Ads that Actually Generate Sales
* The Ultimate Guide to Growing Your Business with Influencer Marketing

TikTok Marketing and UGC
I've said it a billion times and I will say it again: User Generated Content (UGC) is one of the best and most cost-effective advertising and marketing techniques out there:

And 50% of people actually want brands to tell them what type of content to create and share!
Brands have a couple of options when it comes to UGC:
They can work with influencers, create hashtags, and encourage creators to go forth with some brand-specific UGC.
They can use UGC on their own TikTok channel, again use hashtags (I'll get into the importance of TikTok hashtags in a second), and create behind-the-scene videos with their staff or audience using their products, for example.
The whole point is that UGC can create a different type of experience that Gen-Zers love. I'm talking about the type of content that actually jolts the viewer into action and not the passive experience of just watching without trying things out.
This is why the "old-school" polished and high-end influencer videos won't work – they're not coming from a heartfelt place and won't get the viewer involved.
I'll give you an example. My "For You Page," which is the equivalent of Instagram's "Discover" page (aka the Instagram marketing dream) is more or less dominated by people trying out Arctic Fox hair dye. This made me want to dye my hair a crazy color.
Notice how I said "people" and not "influencers"? I can relate to those real people who tried the hair dye out in their own bathroom and didn't need expensive hair therapies afterwards. Influencers doing this in the comfort of a hair salon are just not for me.
Arctic Fox getting real people – or even influencers that, in the video, act like real people – to do something relatable is the exact type of UGC you should be pursuing.
Keep in mind that UGC is what enables users to partake in what is thought to be the "inner workings" of a brand, turning them into brand ambassadors. Use it to promote exactly what your brand needs to promote at the specific point in time you'll need it.
Dive Deeper: 8 Ways to Encourage More User-Generated Content (UGC)
TikTok Marketing and Hashtags
Hashtags could very well be the most integral part of a TikTok marketing strategy. A viral hashtag will grant more visibility to your content and will actually help you reach more of your target audience and, in the end, gain more followers.
But here is a caveat on TikTok hashtags: Competitors use them as well. And if competitors make top-notch content, you can learn a thing or two from them.
Not only does TikTok's algorithm actually favor hashtags, but it uses them to determine the content that each user will see on their For You Page. In fact, one of the most commonly used hashtags on the app is #fyp.
Hashtags are also used for TikTok challenges (which are actually one of the core features of TikTok). Each challenge is used like a brand's product, with its own hashtag and specific sound to dance or lip-sync to.
If you want some inspiration or just to see what exactly it is that I mean, just look up #tumbleweedchallenge, created by Jimmy Fallon, which I referenced above: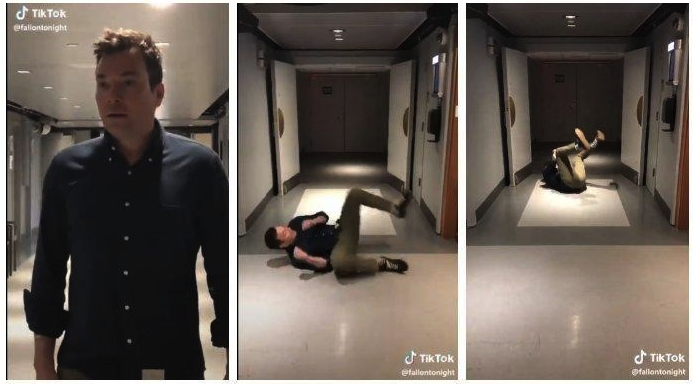 With over 8,000 submissions, the engagement rate was a shocking 10.4 million, which resulted in the challenge becoming viral enough to turn into a meme, which is quite big a deal in today's Internet marketing world.
Your brand can gently push the audience in the right direction, encouraging your followers to use a hashtag and a viral sound that corresponds to a viral challenge.
Beauty brands have overused the #lockdownlewks, for example: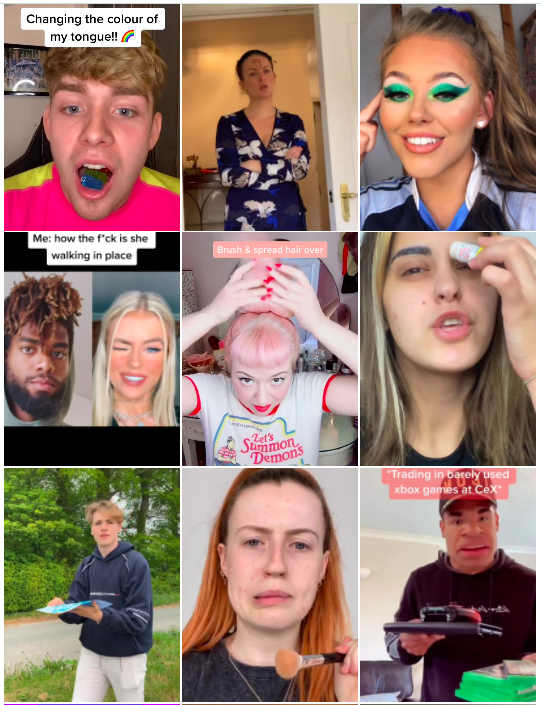 While companies hunting down talent for their remote writing jobs could definitely learn a thing or two by using #wfhhacks: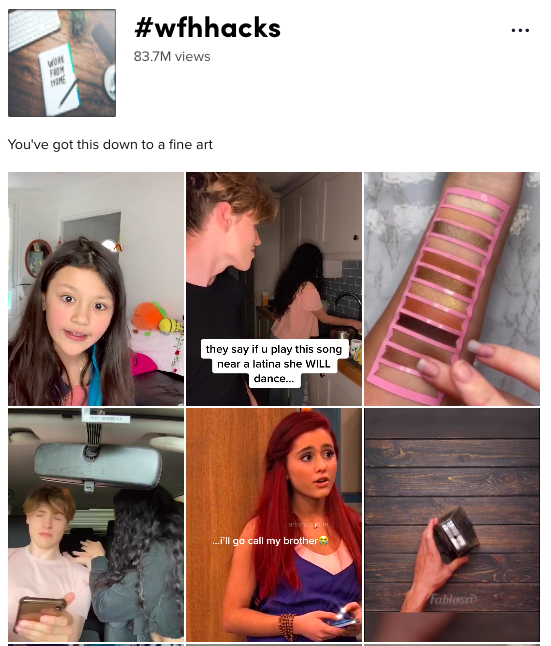 And after that, you can definitely use your own hashtag and create your own challenge, like the Arctic Fox brand I mentioned earlier. Their #quarantinehairupdate had people participating within the snap of a finger: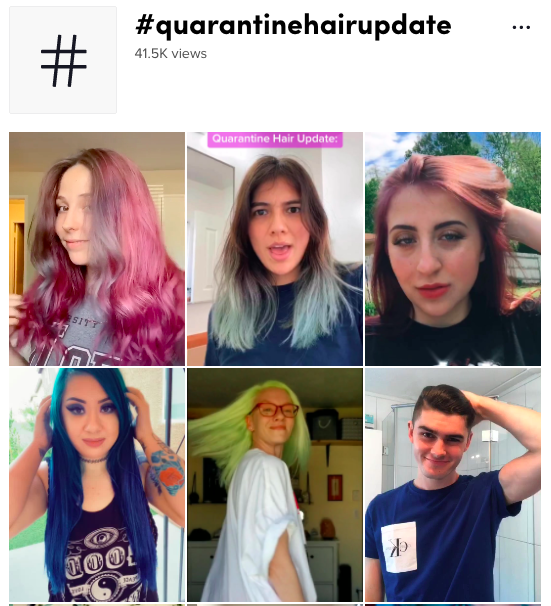 Using a hashtag in relation to a brand is what increases organic views. Now, using the hashtag of a viral challenge is even better for conversion, as we're talking about something that is not an ad per se, and is non-sponsored.
Branded Vs Viral Hashtags
This is a part I need to clarify, as using hashtags has its ups and downs and you need to nail the hashtag game before venturing into TikTok marketing.
Popular hashtags are fine, but using just those doesn't exactly count as original. Now, this is the main difference between TikTok and the rest of the social media apps: A constant need for original content that shows relatable acts that others would've loved to be a part of.
Creating your own hashtag, challenge, and viral sound should be the ultimate goal when it comes to TikTok marketing.
Here's what you need to do before going about that hashtag challenge:
Research. Consult your data, see what hashtags your users are using, what they love and what type of sounds stick in their heads.
Find out where your product or service would aid your audience and how.
Create a hashtag that will combine the two elements above and will be self-explanatory.
You don't need people researching your hashtag's meaning. Or spelling. Make it obvious.
Create more than one hashtag just to make sure that people will actually use one of them.
Different content needs different hashtags that make sense and are content-specific.
Also, a little tip here, since making money online is our goal, try to create an upcoming launch hashtag as well as hashtags for products or services that are already out on the market. That way, you'll create some much-needed buzz around your new product and, with a little luck and a lot of strategic thinking, you'll get people interested even before the actual release date.
Dive Deeper:
* 17 Engaging Video Content Types that People Love to Watch
* Beyond the Blog Post: 21 Inspirational Branded Content Examples
* How to Determine a Marketing Budget for Your Brand in 2023

TikTok Marketing Inspiration: Brands that Rocked It
I couldn't end this post without at least an example or two of the best, in my opinion, uses of TikTok marketing.
So, without further ado, let me show you what I mean by "the best"!
United Nations' IFAD
While researching, I found that to be the oddest one. Why would an organization like the International Fund for Agricultural Development leverage an app like TikTok to get their point across?
Like I said, Gen-Zers are a bit of a strange demographic and people not having their most basic needs covered is a cause that speaks right to their hearts.
This is exactly what the IFAD does: creates informative posts, fantastic short videos that inform their audience of their mission and provide motivational content on how anyone can help solve world hunger. So, no humor, no chaotic energy, just creative thinking and informative content.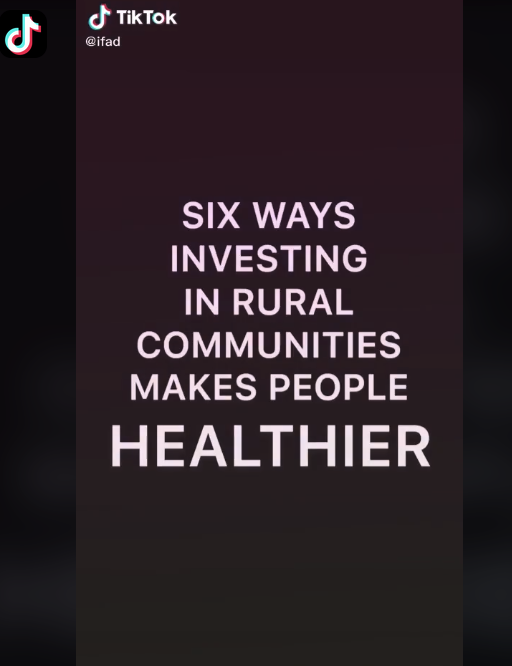 IFAD even created a now-viral hashtag, #danceforchange, asking people to take part in a challenge. The requirement was that people start dancing while using this hashtag. The goal was to spread awareness about world hunger and how teaching agriculture can help solve a problem like that.
So, by filming informative videos and narratives and starting a challenge, IFAD managed to talk about a more challenging and controversial topic, proving that fun doesn't always equal funny or inappropriate.
Nickelodeon
Younger demographics for the app? Check. Younger audience for the industry? Also check. Some of the older, truer fans that were teenagers when the Rugrats finale aired? Check and mate!
Nickelodeon's demographics were actually perfect for this app, seeing as its programs can encompass both young and older audiences that actually still love watching cartoons: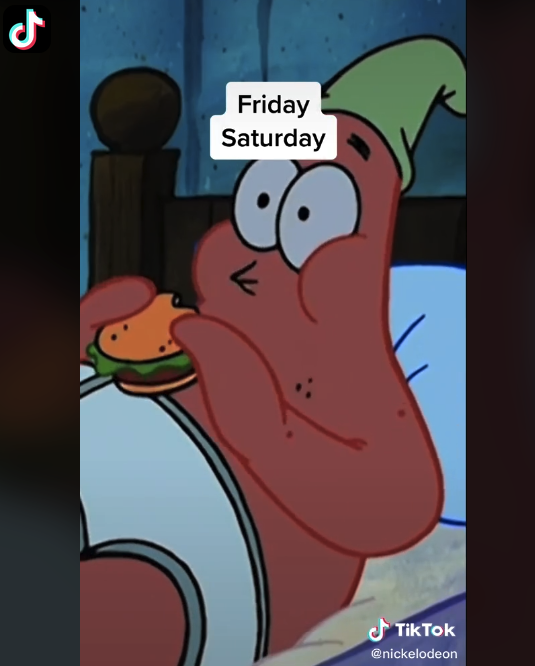 Also, Nickelodeon is very smart when creating content, as their premise is the following: They don't just put up new content (and they've got lots and lots of it), they actually repurpose old content as well, taking over popular sounds and hashtags and engaging all age groups that might be following them (I'm one of those followers and I was a teen when the Rugrats finale aired, don't judge!).
The whole point here is the fact that Nickelodeon does one thing very well: The brand never rests. On the contrary, they find new ways of using content that others might think would be good for reruns only.
Chipotle
Now, I cannot even begin to describe how much I laughed with Chipotle's campaigns. #GuacDance is one of the most relatable and funny brands out there and, truly, they know how to work TikTok marketing: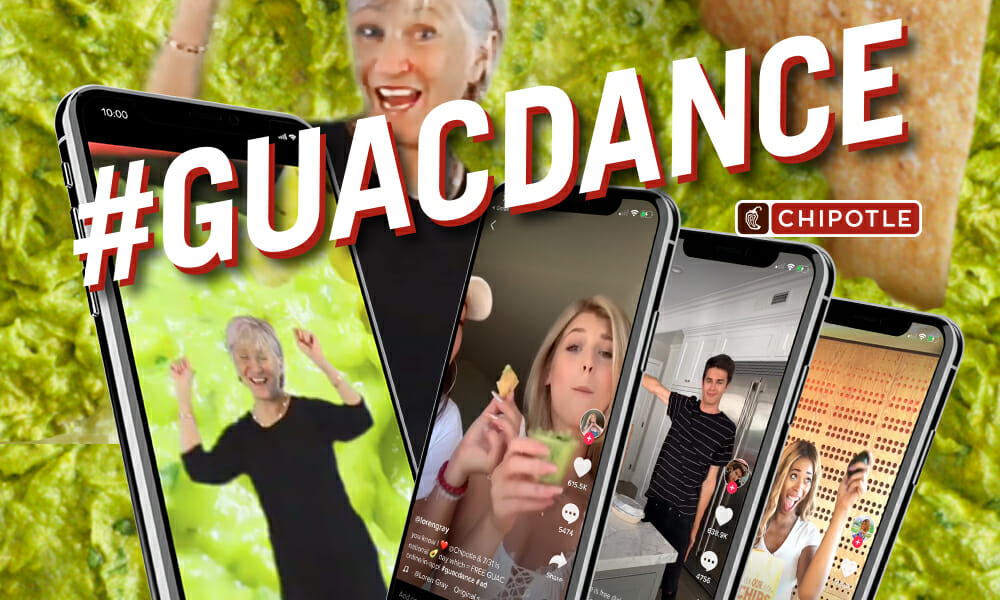 This was their video posted for National Avocado Day. The whole point of this was to promote their free guacamole deal, but it was so good and meme-worthy that it caught on fire:
The #GuacDance challenge generated 500 million impressions from 250K fan-submitted videos.
It created a record-breaking digital sales day for Chipotle (they had to hand-smash twice as many avocados as usual to meet demand!)
It garnered 1.25 billion earned media impressions.
Of course, the #GuacDance had people dancing with avocados in hand all over the place and not only became the app's highest-performing branded challenge in the U.S., but won a Shorty Award for advertising.
Related Content: 6 Bite-Sized Social Media Marketing Strategies for All Major Platforms
The Lessons
TikTok is a goldmine for marketers nowadays. However, there are a few things you'll need to keep in mind before setting up an account:
What are your demographics? If you're a law firm, for example, and Boomers are your main audience, this platform is definitely not for you.
What is it that you're trying to achieve? Set goals and make sure that all teams understand and are on board. This is what you'll have to leverage in order to prioritize content and see what platform performs best.
Is your own audience up for it? Create content that will engage on that platform, provided you've determined that it's a good fit for you.
So…happy TikTok challenges, everyone!