You may like or dislike digital advertising, but no matter what you think, you will still find it on the next webpage you browse.
Remember that marvelous pair of sneakers you were checking out online last week? You know – the one that you put in your shopping cart but then decided to get later? If ads for those sneakers aren't following you across websites, then you've probably just cleaned up the web cookies.
As advertising trends evolve, we marketers have become much smarter. We know that about 82% of Millennials  regularly take part in festivals, concerts, events and different kinds of outdoor activities. Gen Z, meanwhile, might be more drawn to YouTube vloggers and social media influencers on Twitter, Facebook and Instagram.
What does this all mean? It means we know that the audiences we want to reach may be scattered across various media and platforms and that some of them should be addressed directly.
Last year pushed us to completely new-era advertising transformations and new advertising trends that entail big changes in the customer experience and that will be evident long after 2020.
These transformations brought in new advertising methods, tools and, most importantly, tactics that can get much better user engagement, greater advertising ROI or even independent media-purchasing business.
Here are the seven top digital advertising trends that every marketer should know in 2023.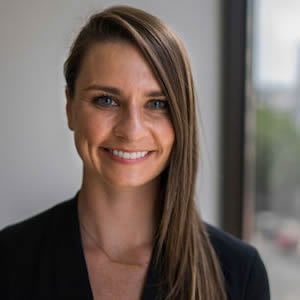 Jacqueline Foster
Demand Generation Marketing, Lever.co
We can count on them to bring new ideas to the table consistently
1) If You Are E-Commerce, Go for Direct-to-Consumer
First, let us get this straight: Direct-to-consumer (DTC or D2C) advertising is an approach that refers to the audience directly forgoing intermediaries (TV channels, broadcasters, newspapers, billboards) that stand in between brand and customer communication.
Previously, brands primarily thought about how to raise the overall brand awareness among masses; today, the focus is shifting towards one-to-one communication. Here's a 4-minute video that explains direct to consumer:
Maybe you can recall the Coca-Cola campaign where customers received small individual gifts in exchange for collected bottle caps registered on its website. This was probably the first most memorable DTC marketing campaign  implemented by a large company in the 1990s.
Complemented by new user bonuses, such as review submissions and website registering rewards, this highly-effective program still works like clockwork at Coca-Cola's website.
Other widely renowned companies that have used a direct-to-consumer approach during the last decade include Warby Parker and Casper (which focus on mobile and digital channels that bypass traditional TV, print and radio advertising) and Dollar Shave Club.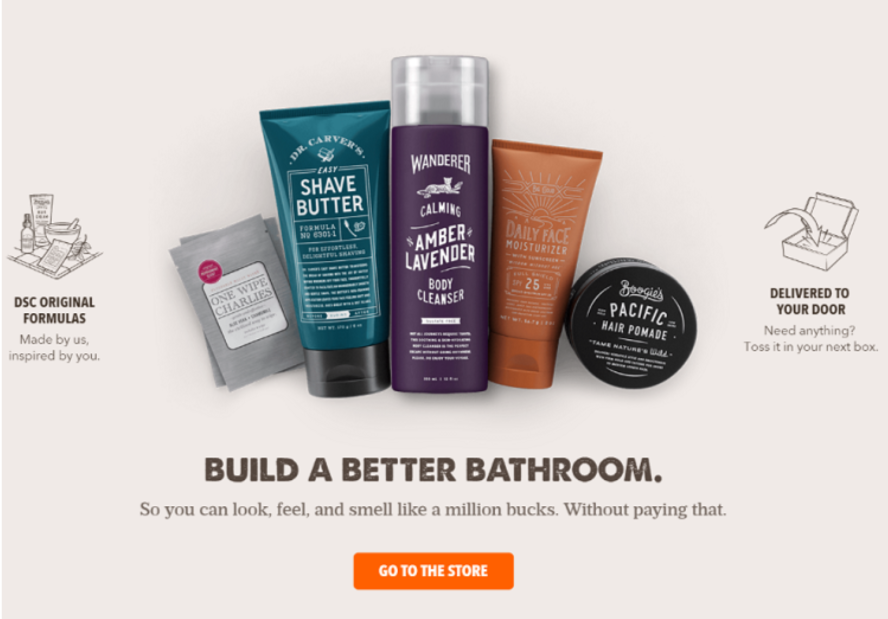 This approach is a unique chance for e-commerce brands to better represent their products, especially in narrow niche categories. Online advertising tools, like programmatic and contextual advertising, enable brands even with the smallest budgets to organize their own campaigns and target them to certain audience segments at the right time.
For instance, if Gen Z clients can be addressed via social networks and YouTube commercials, Millennials will effectively be engaged, via geotargeting campaigns, with ads that pop up when the user enters the particular area (e.g. music gig, party or storefront).
Such an approach helps brands to engage users personally and create a meaningful user experience – something that 84% of users want these days.
Still, this is not the full list of benefits that e-commerce brands receive from DTC. With directly collected fresh user data in their CRMs, they are able to:
Own the data and save costs. The brands collect the data from customers directly, which means they don't have to purchase it from third-party data providers. Such data is the most valuable asset of the company, especially in regards to CCPA and GDPR data reselling restrictions.
Improve advertising targeting. Unlike third-party data, first-party data belongs only to your brand, which is a competitive advantage for everyone who creates highly targeted online marketing campaigns.
Re-apply data for various campaigns. With directly collected user data, advertisers and marketers can re-apply the same data for the next campaigns they launch. In online advertising, it also means that brands can launch retargeting campaigns to get users who didn't convert previously to return to their online stores.
Dive Deeper:
* How B2B Firms Can Acquire Leads with Programmatic Ads
* Segmentation 101: A Strategist's Complete Guide to Marketing Segmentation
* Retargeting 101: Why It's Essential for Any Marketing Funnel

Strategies for DTC: Personalization and Media Buying
A recent IDC FutureScape study predicted that by 2022, 35% of organizations that strive to improve the overall customer experience will go beyond DTC into "commerce everywhere" models. Such an approach will help them receive 50% better revenue from contextual ads.
As this trend is gradually becoming a new marketing reality, marketing teams should review their customer interaction tactics now.
Instead of choosing several isolated strategies for building brand awareness and interaction with customers, develop a single coherent strategic plan. If it lacks a personalization strategy, make sure you've collected enough data to make your product, website content and ad campaigns hyper-personalized: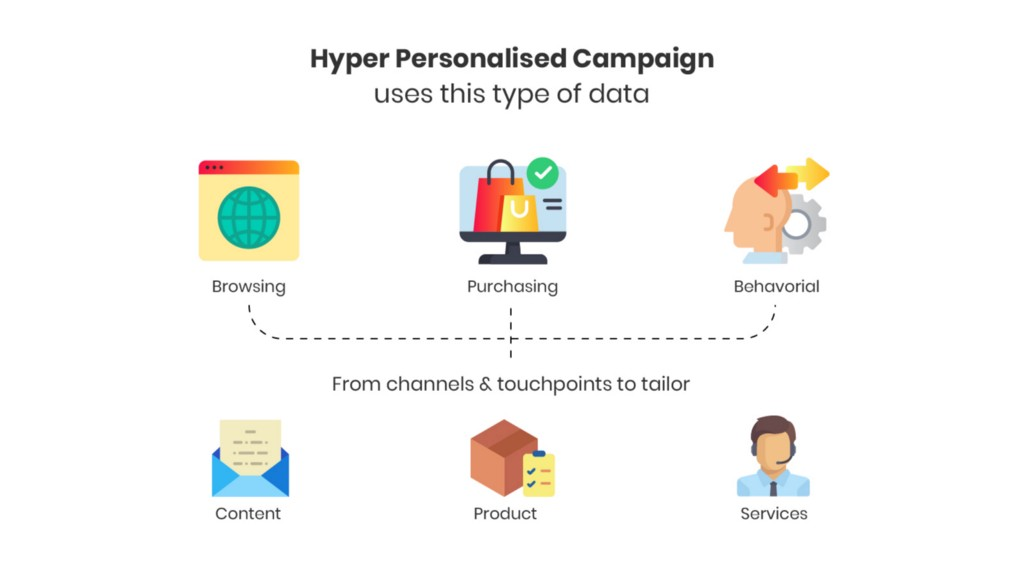 Deep personalization strategies are specifically valuable for e-commerce brands that strive to establish one-to-one communication with their customers.
Many of those who apply DTC strategies also opt for in-house media-buying, seeing in it the only way to reach total data ownership and thus a new, unique level of campaign planning. Building their own advertising platform, companies get rid of intermediaries and work like tech operators who plan, test and implement their campaigns according to their objectives.
In fact, over 86% of EU brands shifted to an in-house model last year (France – 88%, Germany – 89%, Italy – 86%, and over 88% in the U.K.). NHL, Getty Images, Electrolux and Bayer have all moved some media-buying responsibilities from agencies to in-house in the last year alone. Bayer saved at least $10 million after shifting to in-house media buying.
According to IAB, the greatest factor driving this shift is compliance with the EU's General Data Protection Regulation that has established liabilities for companies that utilize customer data. The GDPR is "intended to reshape the way that user data is gathered and processed [and] dictates strict rules of conduct for businesses who collect information from consumers."
As Digiday reports, by bringing media-purchasing in-house, companies also strive to achieve better brand positioning, increased speed and control of ad campaigns and budget savings: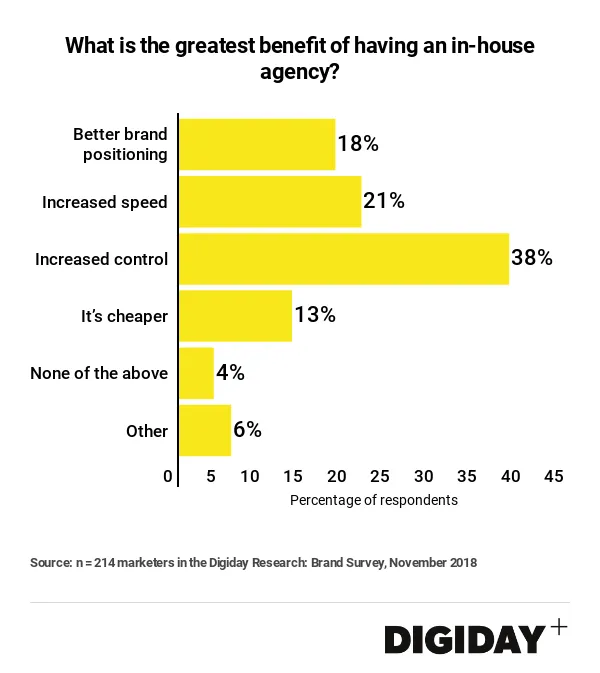 Dive Deeper:
* 3 Ways to Personalize the Customer Journey Experience
* The Email Marketer's 4-Step Guide to GDPR Compliance

2) Explore Emerging Markets
The fast-growing African market has been attracting a lot of entrepreneurs during the last couple of years.
For instance, Transsion, a little-known smartphone developer from China, currently reserves the largest share of the mobile device market in Africa and operates three low-cost mobile phone brands (Tecno, Infinix and Itel).
While more than 91% of people on the continent own smartphones, the percentage of those who have access to the Internet is only starting to grow.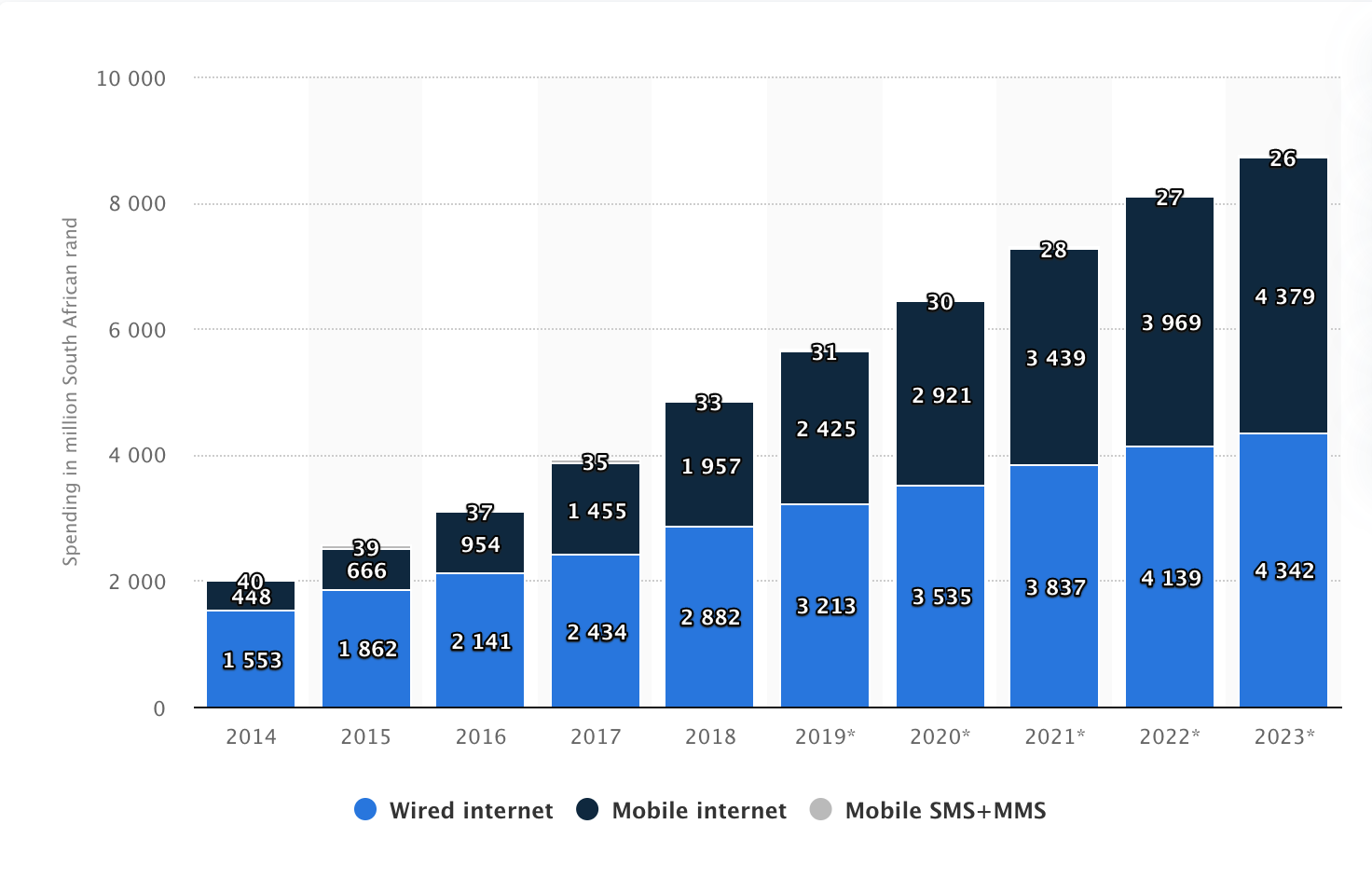 3) Select the Right Apps and Formats
The greatest part of the ad spending growth in Africa is generated by mobile app installations, and games take the most significant share.
"Between them, the two largest app stores globally had 3.9 million apps in Q1, 2019: the, biggest Google Play, has 2.1 million apps and the second largest, the Apple App Store, has 1.8 million."
Android is more popular in Africa, but if you want to enter this store, remember that newly developed apps will have to compete with 2 million apps, 60% of which were never downloaded.
Mobile traffic appears to be the most valuable in emerging markets like Africa, but unless you plan to develop a very strong and competitive freemium app with IAP (In-App Purchasing), opt for advertising in existing applications. This way, you won't have to develop the app and serve the ads in only one of them.
Programmatic digital advertising enables purchasing mobile traffic automatically from the numerous publishers who monetize their inventory via RTB (on a per-impression basis).
Algorithmic purchasing platforms enable the selection of audiences you plan to address with your ads: according to geography, time of the day, OS, age and many other variabilities. Additionally, it is possible to hit the audiences with various trending mobile advertising formats (like native, playable and rewarded) in order to personalize the experience of every user and elevate revenues through higher engagement and brand loyalty.
Dive Deeper:
* Marketer's Guide to App Store Marketing
* 11 Companies That Are Doing Mobile Advertising Right
* Apple Search Ads: How App Publishers Can Get to the Top of the App Store

4) Tap into Mobile and In-game Advertising 
There are many examples of how freemium and commercially successful games made good use of mobile advertising.
Just take a look at the top-grossing apps in the iOS store on any given day: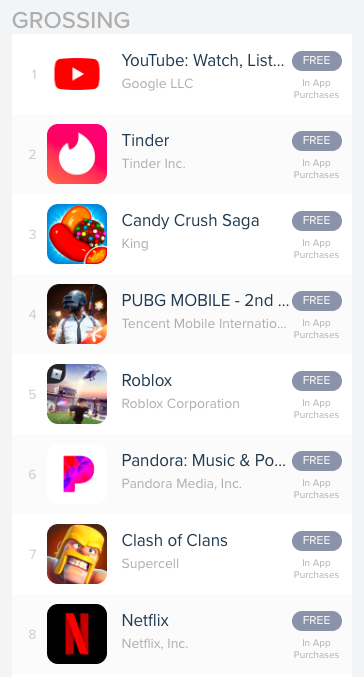 The leaders are free apps like YouTube, Tinder and Candy Crush, and they all make their revenues either by IAP purchases or in-app advertising.
The majority of the leading Android apps in the Google Play store (November 2019, by revenue) also function this way: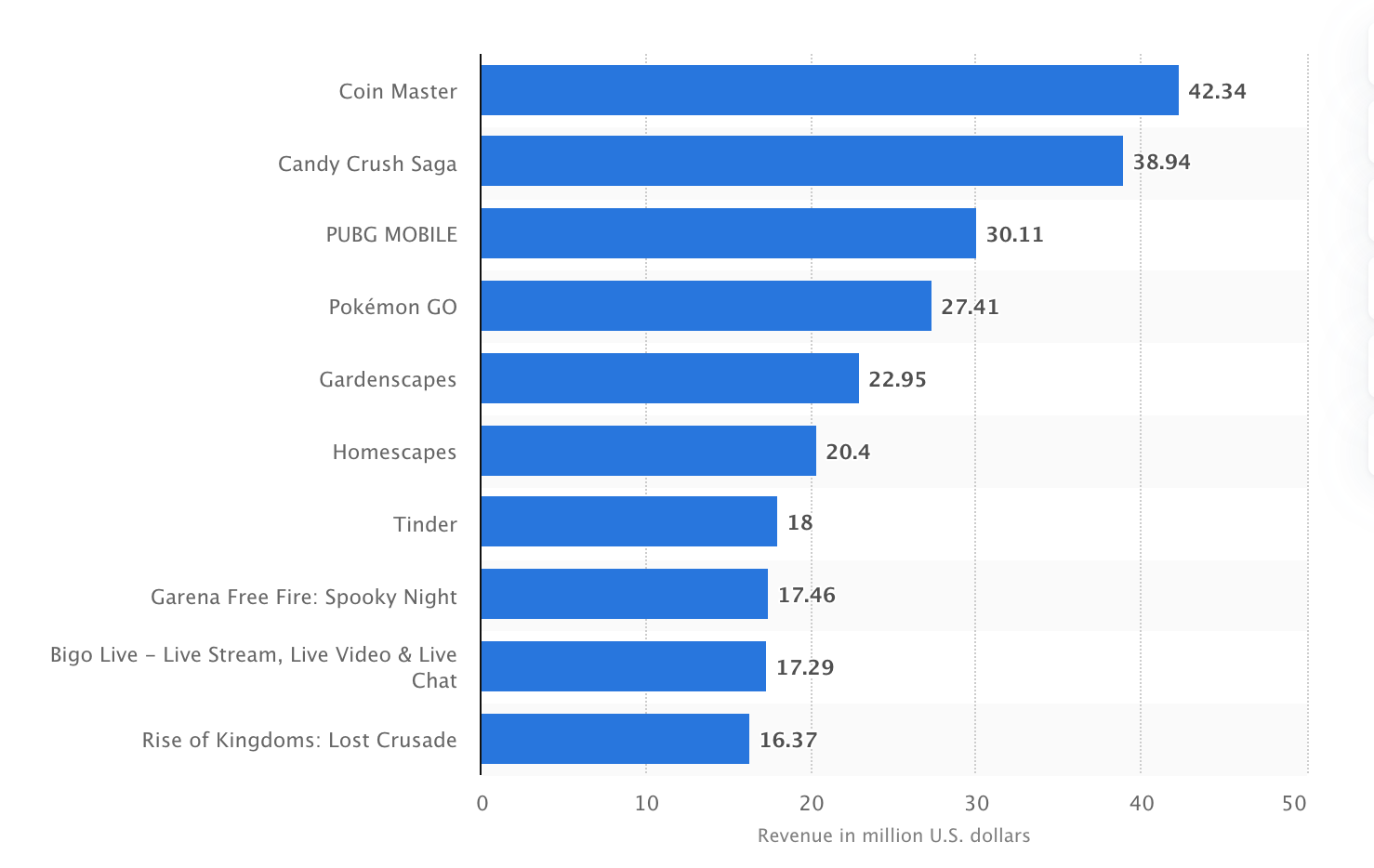 And only 5-10% of users are willing to pay for the application or purchase additional items in the game in order to get more functionality: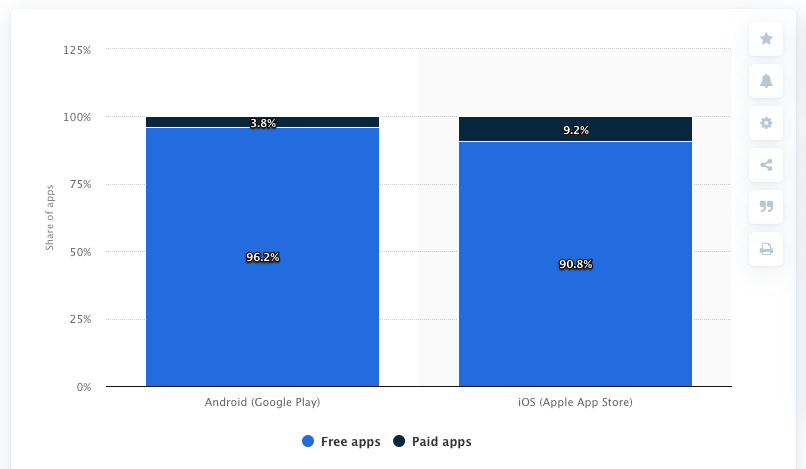 Thus, it can be a good practice to opt for interactive in-game advertising or combine both ways of app monetization.
Choosing an In-app/Mobile Advertising Strategy
If you plan to advertise in games, remember that 71% of players are actually willing to watch in-game ads in exchange for something valuable, such as in-game bonuses and free items, because it is the way they "pay" for that stuff.
There are lots of examples of how in-app video ads can be integrated into the gameplay and actually enhance it.
The first scenario is using rewarded video ads that provide in-game incentives for watching commercials. Despite common opinion, it can be used equally effectively for games and other apps, like news feeds or music streaming.
Profile customization, free content or free listening hours – anything can work as encouragement to watch a video commercial as long as it's valuable for users.
The second scenario is using a playable format. Created specifically for in-game advertising, it gives the gamer a chance to try the gameplay of another (in some cases similar) advertised app. This makes playable ads the most effective format when it comes to driving installations and engagement: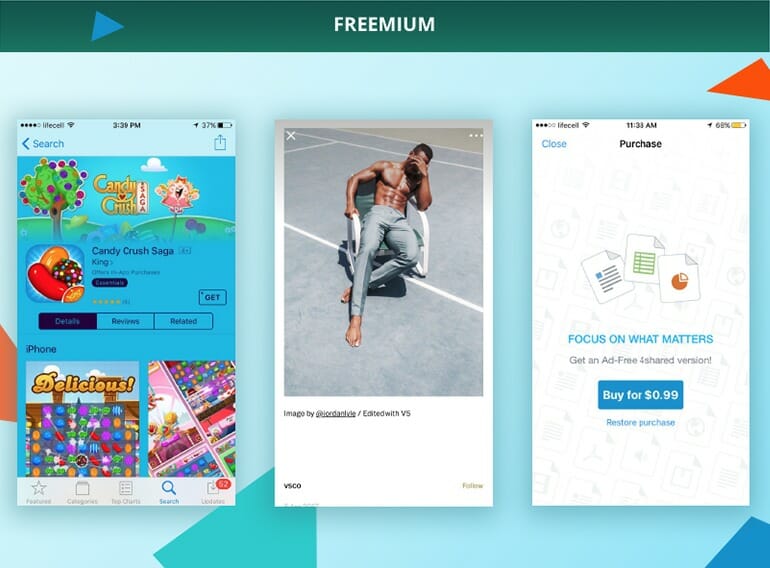 5) Don't Compete with FAANG: Learn New Advertising Trends
Almost all (87%) businesses advertise in some form, whether it is a big, small or medium-sized organization. Digital advertising, in particular, outweighs all offline mediums when it comes to ad budgets or spending.
Advertising industry trends are pretty straightforward: companies plan to invest $172 billion in digital ads in 2023 and only $104 billion in traditional (offline) types: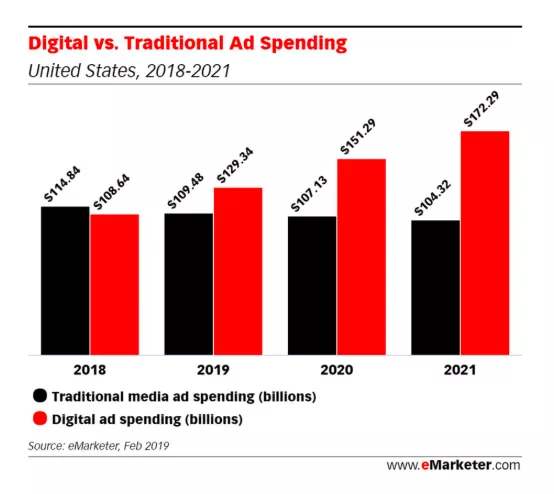 This means that media giants, such as Facebook and Google, will account for more advertising costs than radio, newspapers and television put together.
Digital marketing and advertising industries have been developing for years, and all this time they were primarily powered by FAANG (which stands for Facebook, Apple, Amazon, Netflix and Google – yes, they have their own acronym now!).
Google, Facebook and Amazon together are responsible for 70% of digital ad spending alone, and about 99% of this market growth. This is a good reminder of the dominance that these players have in ad tech: Together, they cover 59% of the overall ad tech industry.
Their revenues in 2019 reached even higher, and in 2023, it's projected that they will generate $77 billion in the U.S. alone: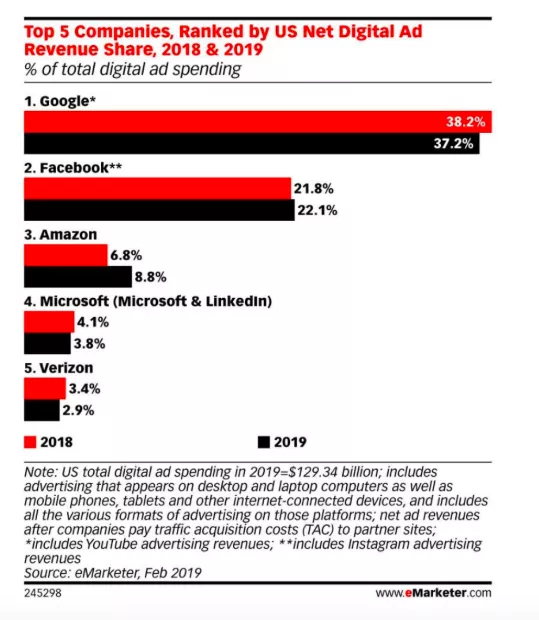 In such circumstances, no one doubts that these companies will define online advertising trends and standards in the future. With this in mind, the best industry experts fear that the market will be stifled by a monopoly. The Federal Trade Commission (FTC), for instance, currently investigates practices of tech giants in order to find out if they are hindering the competition or have excessive control over the online retail sector (i.e. Amazon).
Dive Deeper: What Amazon's Marketing Strategy Can Teach SMB Owners
Find Your Niche for Your Own Business
Independent media buyers, agencies and small companies need to realize that competing with FAANG is a bad idea. The small ad tech business sector has to have a completely different story: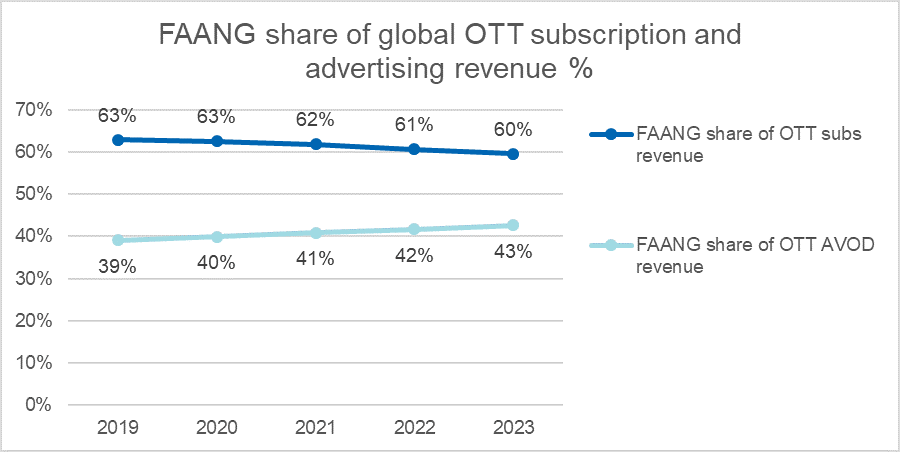 Think about small ad tech businesses as a roomful of balloons. Imagine a room filled with all sorts of balloons: small, large, bright, slightly less noticeable, weakly inflated and inflated to the limit. The larger and more noticeable the balloon, the greater the pressure it receives from the neighboring balloons. So when the balloon becomes bigger, it needs to be differentiated, and that's when an advertiser, publisher or brand may decide that they need their own advertising business.
The best strategy to embrace at this point would be choosing a narrow, growing niche and positioning yourself as an expert of, for example, digital video, mobile, audio or CTV: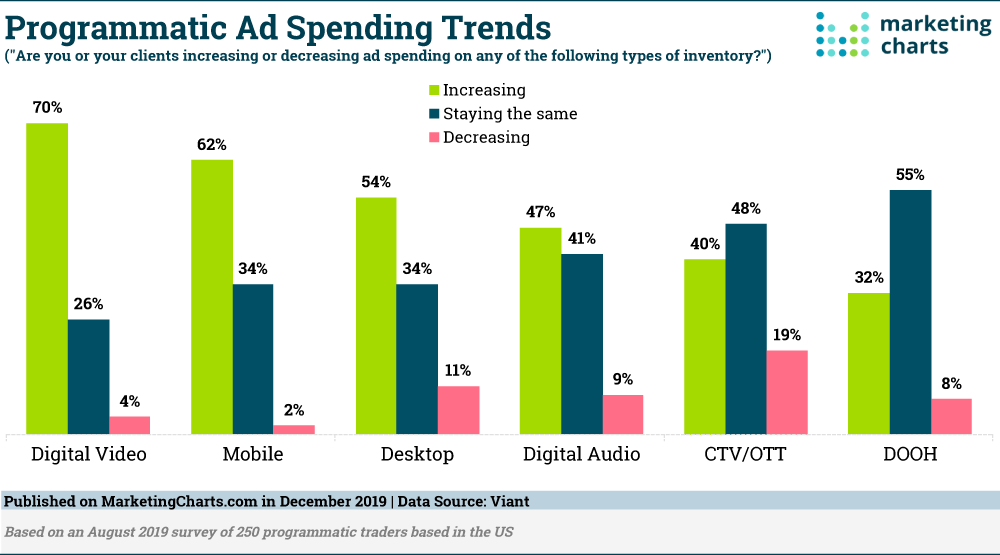 Dive Deeper: 54 Alternative Ad Networks to Open Up New Channels of Growth in 2023
Differentiate New Business with White Label
Digital media advertising trends take into account the needs of small ad tech players. The industry has developed a white-label business building model especially for them, which is also popular among IT, sales and wholesale corporations.
If you plan to build something like your own advertising network that specializes in a certain type of media purchasing, in 2023 the market can also offer you the concept of white label.
What is the white-label business model?
In this business model, the white-label ad tech provider simply shares its platform with the new owner who labels and promotes the product under its own brand, based on a typical SaaS payment method.
For example, Whole Foods Market's "365 Everyday Value" line of products looks like it was produced by WFM, when in fact they are just the purchaser (the retailer) and the products were produced by a third party.
Such solutions can be quickly customized and launched within a month. Such a pre-made platform significantly reduces costs and removes the risks of the newly developed ad tech product going head to head with your competitors.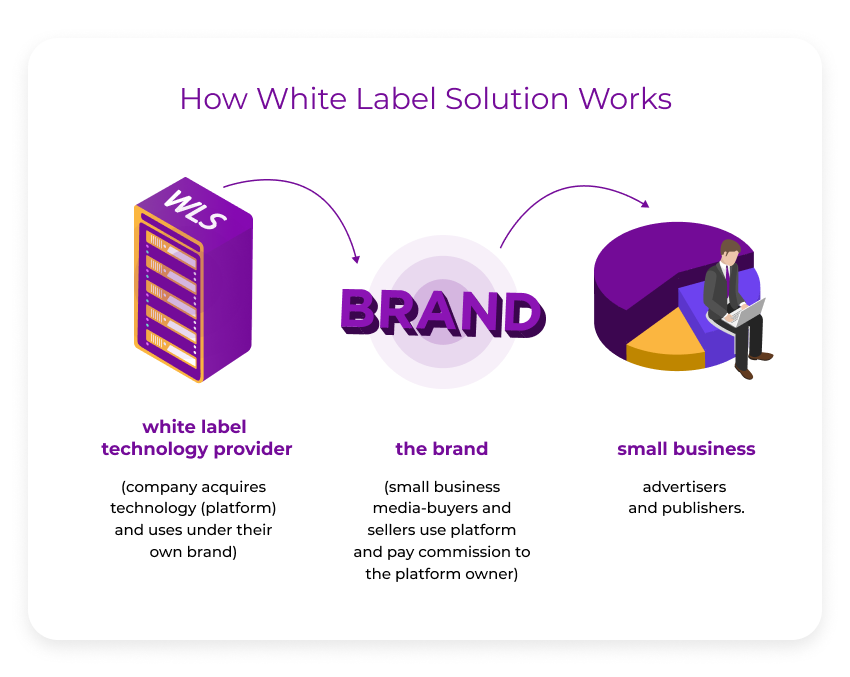 6) Boost Revenues with Supply Path Optimization (SPO)
Supply Path Optimization (SPO) is a practice in which advertisers choose individualized supply sources for more efficient paths that lead to better outcomes.
Even if you are already an expert of programmatic advertising, you know like no other that supply chains are getting increasingly complicated and some of the biggest obstacles are fees, quality and auction transparency.
As an advertiser buying inventory from numerous Supply-Side Platforms (SSPs), you have no ability to manage or control what is going on inside of the chain – what cost or margin each SSP charges and how they are charging that fee.
The same thing applies to quality: who is sourcing the inventory for you, whether these entities are inventory owners, direct sellers or resellers, what type of header-bidding wrappers they are using and how they protect inventory from fraud.
During the one media-trading session, you can participate in multiple auctions simultaneously. Every single impression you bid on can be auctioned across platforms and, as a result, it can reach you via all possible paths.
Nevertheless, not all of these paths will be optimal in terms of costs and safety. It's almost impossible to get these details at scale when you work with so many partners at the same time. But SPO is one of those digital advertising industry trends that helps to address these issues.
Discovering the Shortest Path to the Best Inventory
Today, Demand-Side Platforms (DSPs) powered by Supply-Path Optimization can effectively determine the shortest and safest path to the impression, which guarantees that the cost of it will be optimal.
Different DSPs use different strategies. For instance, one DSP singles out only the bids with the highest likelihood of winning for an advertiser. For this, they analyze the myriad of parameters in real time. The others, meanwhile, eliminate the number of Supply-Side Platforms that don't meet certain quality criteria or use aggressive auction tactics.
Here's a simple graphic to illustrate Supply Path Optimization: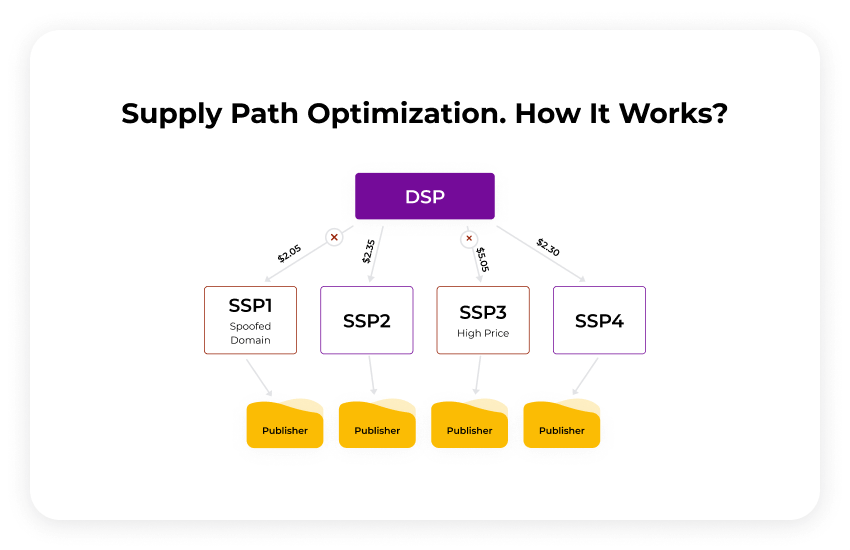 Ensuring Competitive Demand & a Fraud-Free Environment
SPO mechanisms enable better supply-path management, quality management and supply curation in order to make chains efficient and transparent.
What's in for publishers, then?
Because of auction duplication, a lot of inventory stays out of the publisher's control, which enables things such as domain spoofing (ad fraud) to happen. Understanding supply paths helps publishers ensure unique inventory and naturally competitive demand for their inventory.
In the end, trustworthy publishers that have unique inventory receive a significantly better share of wallet versus publishers that use manipulative tactics.
Dive Deeper:
* How B2B Firms Can Acquire Leads with Programmatic Ads
* 42 Digital Marketing Trends You Can't Ignore in 2023
* 10 PPC Trends You Can't Ignore in 2023

7) Safeguard Budgets with ads.txt, ads.cert & app-ads.txt
The modern digital advertising landscape is plagued with click bots, scammers and domain spoofers that make advertisers pay for low-quality impressions as though they are served at The New York Times or Forbes.
According to cybersecurity company CHEQ's Transparency Report last year, advertisers and marketers spent $23 billion globally on fake impressions. Everyone suffers from this situation, buy-side and sell-side alike: Billions of dollars float away from the market, and major sellers and exchanges lose their reputation.
How to Safeguard Mobile and OTT
App-ads.txt, ads.cert and ads.txt are the standards specifically developed by the Interactive Advertising Bureau (IAB) to promote effective inventory monetization and prevent advertising fraud in programmatic.
These initiatives were launched gradually, one-by-one, over the years. In March 2019, the world saw the release of the long-awaited app-ads.txt – the newest standard that protects mobile and OTT inventory, just like ads.txt did for the desktop all this time.
Here is a quick look at how app-ads.txt works: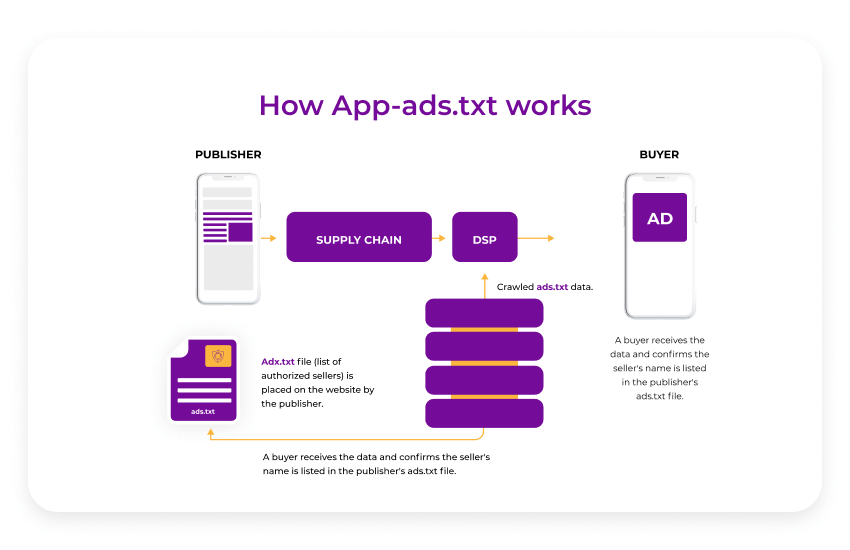 If you're a marketer who buys mobile, desktop or OTT (over-the-top, which is content that is delivered over the Internet) inventory, make sure that the programmatic, Demand-Side Platform you are using supports and actively enforces those standards implementation.
Ask your provider whether they are applying such mechanisms for inventory authentication. If they do, this means it will be much easier to inspect the chain and verify if participants are actually eligible to re-sell this or that inventory piece.
Safety Standards Become Mandatory
Keep in mind that the majority of the progressive programmatic platforms have already implemented such authorization for sellers and their inventory.
In many ways, this happened thanks to Google's initiative, as it was first to embrace and make the authorization obligatory on DoubleClick (a company acquired by Google in 2007 that developed and provided Internet ad serving services).
In the long run, such mandatory "certification" became something that returned trust to the relationships between buyers and sellers of DoubleClick, since the room for ad fraud was reduced almost to zero.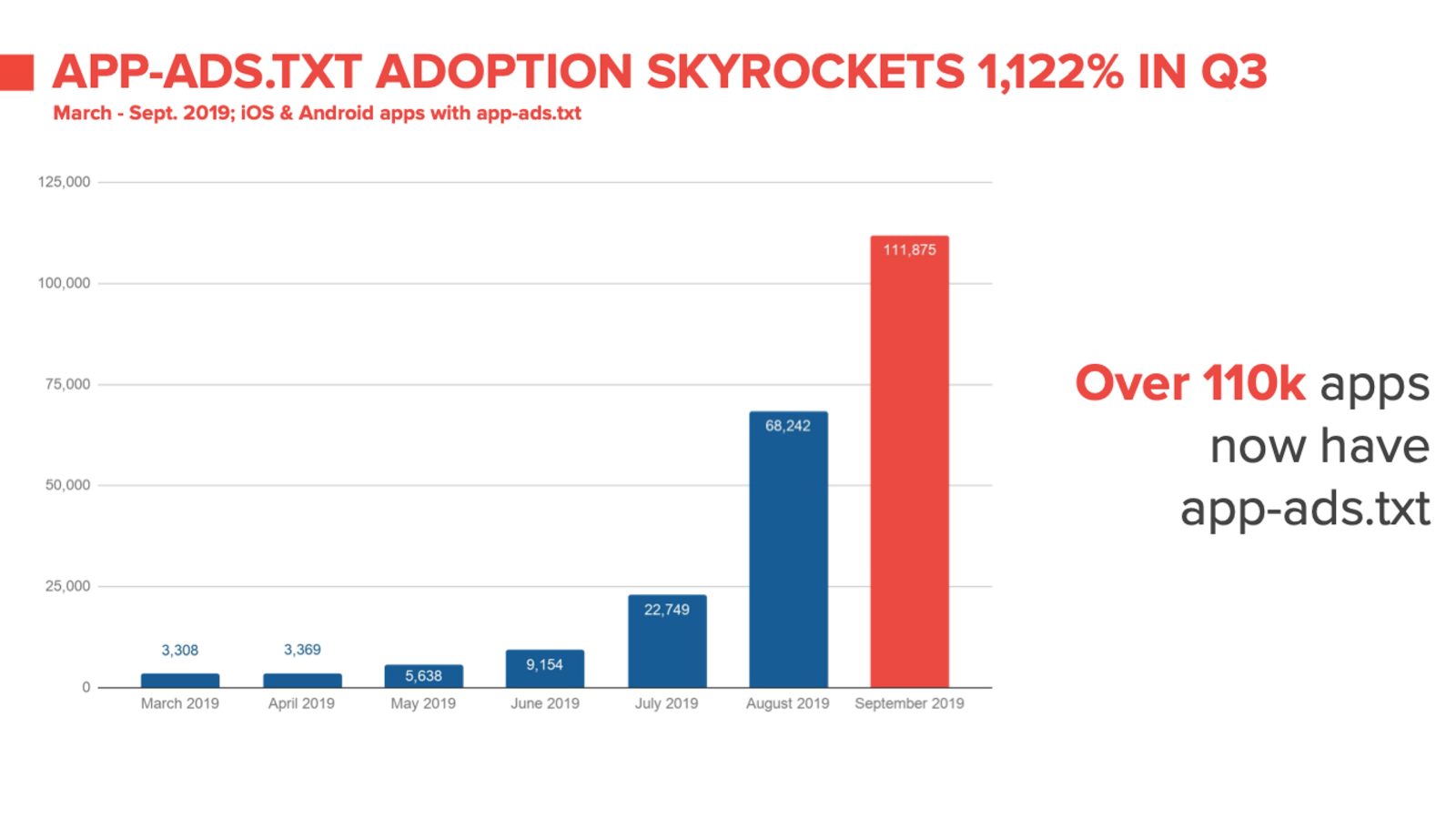 What about the rest of the world? Technically, the implementation of these standards takes place on the publishers' side. It is neither too complicated nor time-consuming; still, it takes some time for each publisher to get adjusted.
For the platform owners, it is important to explain to the connected publishers: As soon as bad actors are eliminated, the ad budgets will be redistributed in favor of their authorized legitimate inventory.
Wrapping Up
This year, many of us will find ourselves working with completely new tools for managing advertising campaigns and media-trading optimization. The majority of transformations in online marketing and digital advertising will still seem pretty familiar, as they stem from 2019, which was rich in innovations.
Digital advertising trends, like direct-to-customer communication, will open the gateway to data ownership, highly personalized ad campaigns and much better customer-brand communication. SPO and IAB standards, in their turn, will enable safe, secure and more transparent media-trading.
Finally, those companies that start their own business this year will evolve easily and quickly, since white-label will give them a lot of competitive advantages.