Virtual Reality (VR), thought to be just a concept from Sci-Fi movies a few years ago, has now started capturing the attention of marketers. Many leading brands, including IKEA, Coca-Cola and Audi, are already using VR to power up their digital marketing efforts.
By 2022, the augmented and virtual reality market is expected to reach a market size of $209.2 billion, up from a mere $14.1 billion in 2017: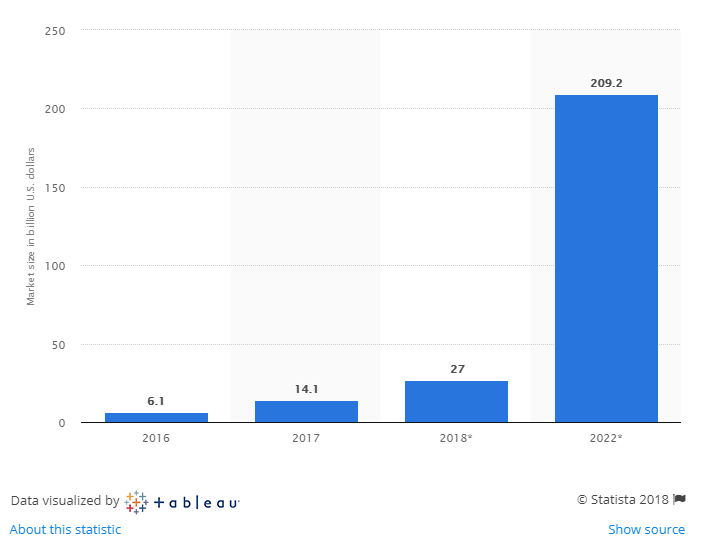 In our rapidly evolving digital world, customers are looking for an interactive shopping experience, which is what virtual reality can provide. VR immerses customers in the product experience. This is why combining it with content marketing will make it the perfect marketing combo.
What Is Virtual Reality?
As the term suggests, virtual reality is a combination of the virtual domain and the real world. In essence, it is a simulated experience created by using advanced software and hardware to provide a seemingly real-world experience. Vision and sound are the two critical factors that help create a great VR experience.
Virtual reality is used for two primary reasons:
To create an imaginary environment that looks real, mostly for gaming and interactive storytelling
To provide a simulation of the real environment for education, training or interacting with a product or service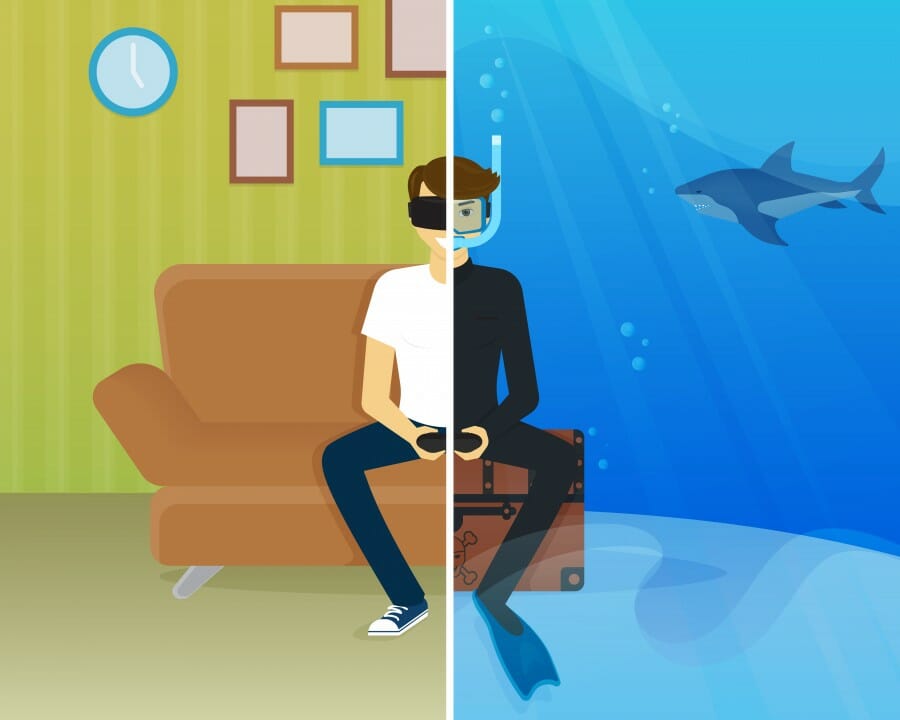 You can use a variety of systems to create a virtual experience. At the most primary level, you use a personal computer to create VR. Brands, however, use more advanced hardware such as omnidirectional treadmills, special gloves, wrap-around display screens, and actual rooms augmented with wearable devices to stimulate your senses.
Learn More:
What Is Virtual Reality Content Marketing?
When it comes to marketing, you often have to focus on the second type of virtual reality as noted above. Brands can use VR to create a computer-generated environment that potential consumers can explore in such a way that they become a part of your storytelling.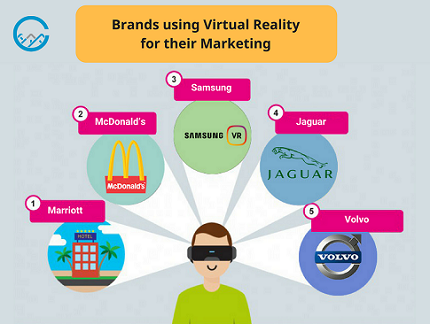 In other words, when combined with VR, content marketing becomes much more interactive and, consequently, highly effective.
Check out this Volvo ad that shows the first VR test drive on your phone:
What Are the Benefits of VR?
To create a successful VR environment, you have to use advanced software and hardware, and also take human psychology into account. This may seem like a lot of trouble, but considering these extensive benefits, using VR is well worth the effort:
Rich and Immersive Customer Engagement – VR allows customers to consume the content in a more immersive environment, as with the Volvo ad above. With this technology, people can become a part of your message. It creates a profound and lasting emotional connection with consumers which means that they are more likely to remember your brand and say a good word about it.
Personalization at Its Best – VR is not only a vehicle for storytelling and high-end experiences, but also a tool to create a personalized shopping experience for the users. For example, a travel website can allow users to create a personalized virtual tour of their favorite destinations and get a quote accordingly.
Reduced Product Returns and Exchanges – VR can revolutionize the e-commerce sector as it will allow consumers to try the product before buying it. For example, consumers can experience a full retail environment when shopping for clothes and apparel. This option will reduce the chances of returning products due to fitting or styling issues, cutting back shipping costs and improving profits.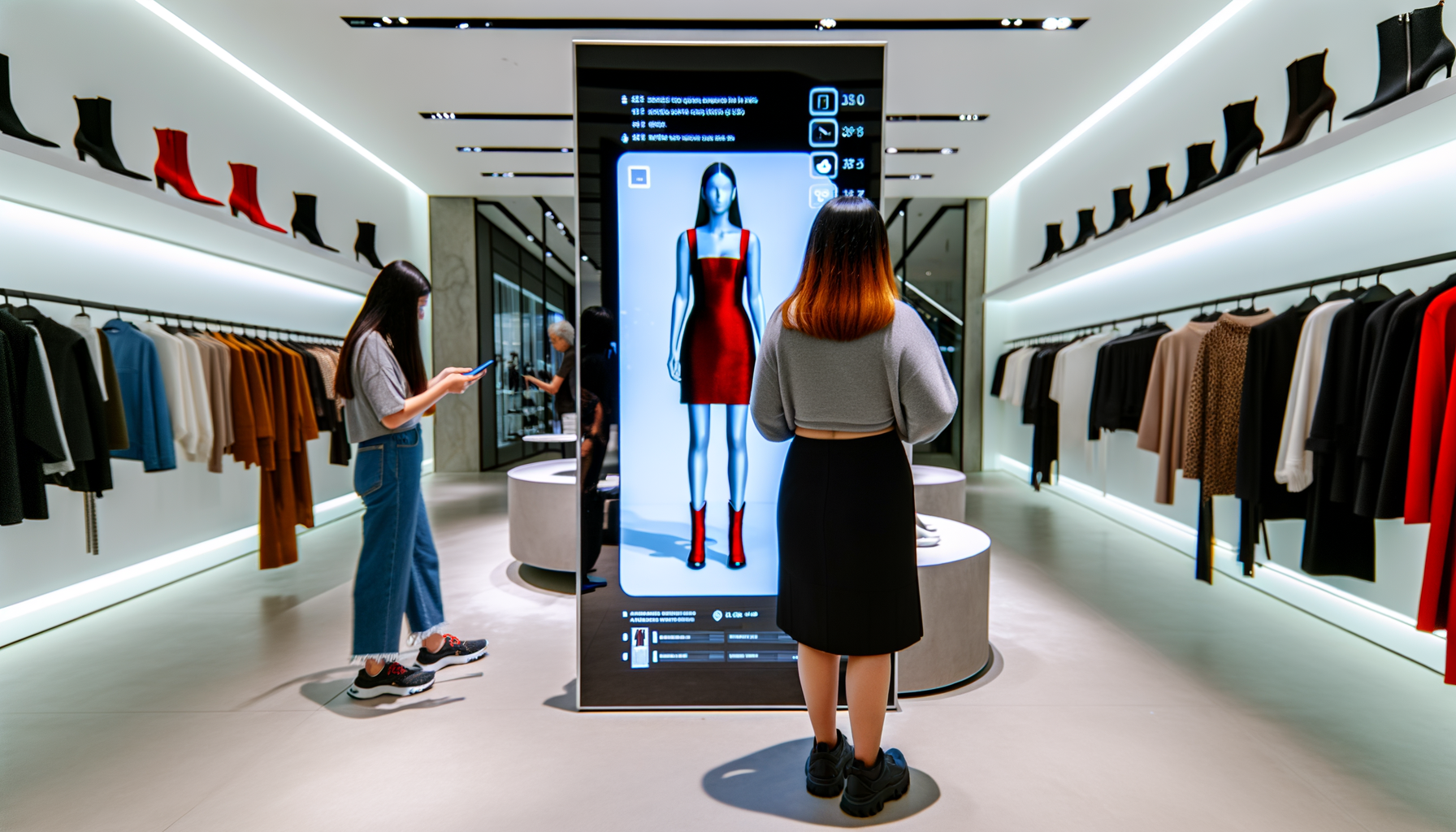 Deeper Insights into User Behavior – Marketers are already using various metrics from social media and content marketing. But VR will provide them with additional data to study consumer behavior in depth, especially data about consumer desire, emotion, and knowledge.
Stand Out from the Competition – As this technology is still evolving, many brands, especially small- and medium-sized businesses, are reluctant to invest in VR. However, being the industry leader can play to your advantage. VR is a cool way to show off your products and services. If you become the first brand to use it, people will remember your brand for a long time.  
Things to Consider before Investing in VR
Investing in virtual reality is going to be a significant decision for your business. Although versatile, it is still evolving, so you need to consider a few things to ensure a successful transition to VR-based content marketing.
Is Your Content Relevant?
One of the first things to consider is the relevance of your content in terms of VR. Is it possible to enhance the quality and impact of your existing content through virtual reality? Your VR marketing needs to complement your present content marketing perfectly.
For example, the New York Times has a dedicated VR channel called NYTVR. The channel focuses on creating immersive VR stories that their viewers can experience first-hand. Whether it is the war with ISIS or walking on a planet three billion miles from the sun, the New York Times puts you at the center of their stories. It is an excellent combination of journalism content and virtual reality.
Just like NYT, your VR marketing also needs to enhance and expand your present content marketing. If not, why invest in VR now? Don't let the excitement of being an early adopter of a modern technology fool you into spending a lot of time and money on virtual reality. You should only invest in it when you feel that your content is actually worthy of VR-ifying it.
What Technology and Hardware Do I Need?
As VR is still in its infancy, there are no standard development procedures, technologies or hardware. You will need to use a mix of different open-source and commercial technologies, including software and hardware to build the best VR experiences. This choice will also depend on your project. For example, developers often use game engines such as Unity and Unreal Engine 4 for 3D-animated VR experiences.
For shooting 3D videos, Google has created a 360-degree stereoscopic camera called Jump, which can stitch the film together, automatically creating a seamless three-dimensional video experience: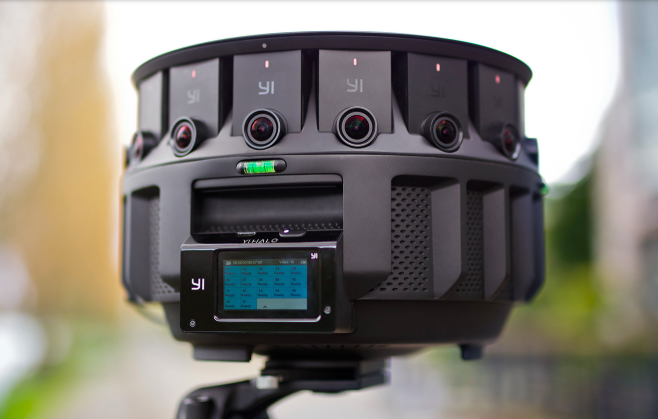 Similarly, you will also need to choose 3D viewing hardware or VR headsets such as Oculus, Samsung VR Gear, and HTC Vive. The most crucial factor you will need to consider when selecting a mix of technology and hardware is the cost, which brings us to the next point.
Can You Afford It?
VR costs vary depending on the content and the way people use it. Do you want to create a virtual reality app that users can access with just a smartphone or a laptop? Do users need to use headsets on their phone or laptop to access your VR content? Do you intend to create a VR room at a specific location? All these factors will determine the total cost of setting up VR content marketing.
Usually, development time varies from 1-5 months, and VR development rates will also vary depending on the location. So choose a development team that fits your budget for outsourcing your VR work. Generally, you will see standard rates such as these:
U.S. and Canada: $40-$240 per hour

Western Europe: $40-$180 per hour

Eastern Europe: $25-$70 per hour

India: $15-$70 per hour
The usual cost range is as follows:
360 Virtual Tour: starting from $3,500

Architectural Visualization: starting from $3,500

VR Training Simulators: starting from $4,900

VR Games: starting from $9,000
The final cost will vary depending on your project and, of course, you will be provided with an estimated cost after careful evaluation of your project. If you think the ROI will be worth it, you can go ahead with a VR plan.
Learn More:
Incorporating Virtual Reality into Content Marketing
Once you have considered all the factors, you can start planning to include VR in your content strategy. Usually, the way to integrate content will depend on the following factors:
Stay Focused on Your Audience
Just like your existing content strategy, your VR strategy should also remain focused on your target audience. What type of content do your customers enjoy already? Do they like case studies or infographics? Maybe they love watching your weekly webinars. They may also enjoy your social media posts. Social media platforms such as Facebook have already started rolling out some basic VR features: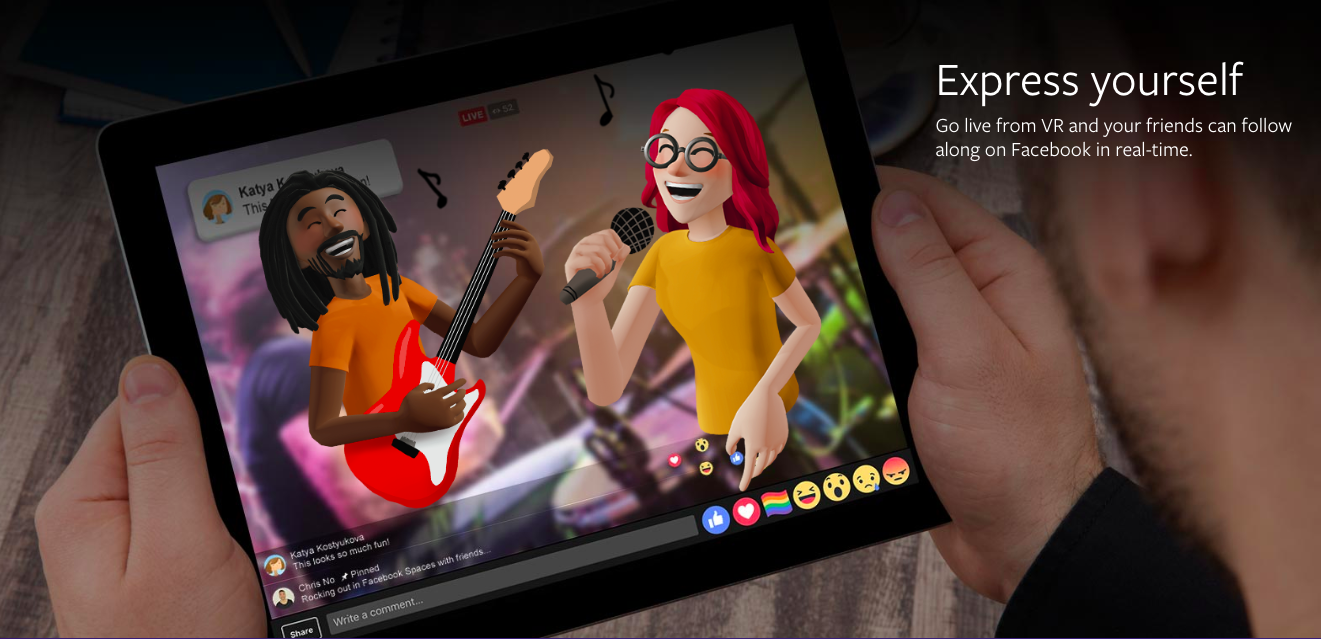 Use virtual reality to add one more dimension to your content. For example, consumers can use VR to personalize the content they like by adding or removing filters through VR. Sephora, one of the leading cosmetics and fashion brands, is already using a mix of AI (Artificial Intelligence), AR (Augmented Reality) and VR in their marketing mix.
The Sephora Virtual Artist app allows users to virtually try on different shades of lipstick, eyeliner and foundation, among other makeup products. Consumers can also try different digital beauty trials to see which look works best for them. All users have to do is upload their headshot to the app. This is an excellent example of how you can use this technology to improve the interaction of your customers with your content.
Although you can use this app on your mobile, recently Facebook also opened its doors to applications such as Sephora Virtual Artist on Messenger Platform. After you try out different looks, you can share the images with friends, buy the products or make an appointment for an in-store makeover right from the Messenger app. Besides Sephora, other brands with a VR/AR presence on Messenger include Asus, Kia and Nike.
This is a way of popularizing the "Try Before You Buy" culture among online shoppers and making the purchase process much more seamless and easy.
Use the Right VR Tools
You have to choose the right VR tools to make the most of your VR-led content marketing. You can find various tools online that will allow you to design simple to advanced VR experiences, based on your technical prowess.
Google Cardboard – Before investing in mid-range or expensive VR tools, why not try Google Cardboard first? It provides you with a glimpse into the VR world with a cost of only $20 -$30. You can either make DIY cardboard VR goggles or buy them on Amazon. Google also has a dedicated Google Cardboard app that acts as a hub for all your VR content, but only for Android users. You can capture VR photos of your own or watch videos on YouTube's 360 channel with this feature.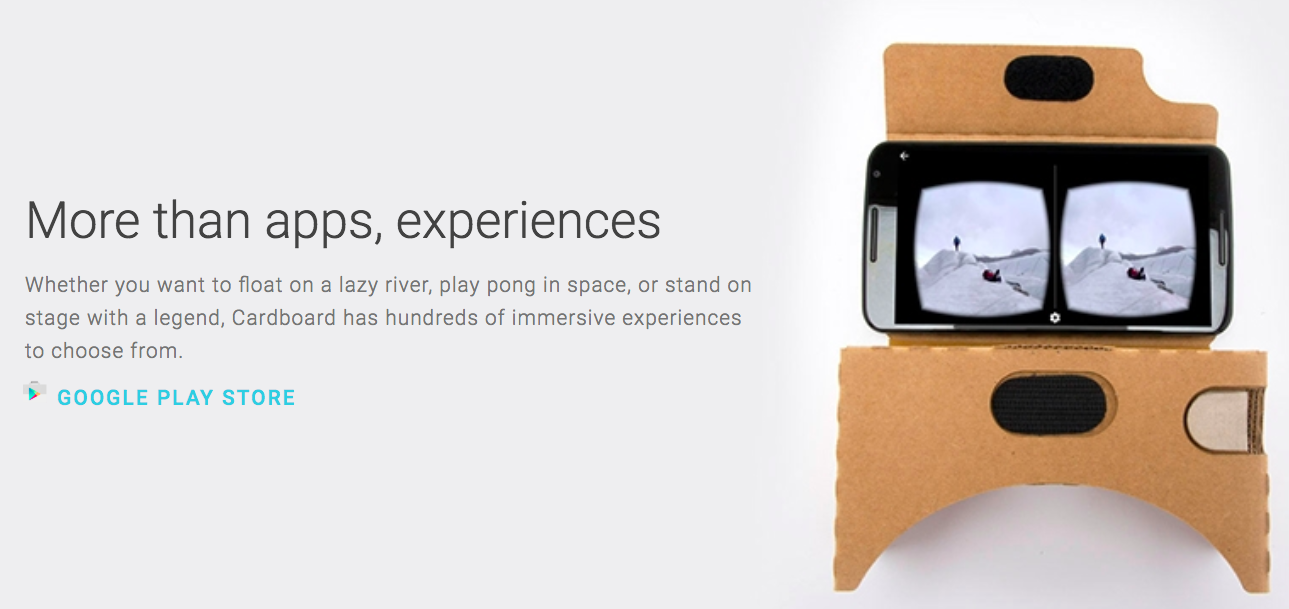 A-Frame – A-Frame is one of the most popular web-based VR tools that allows you to create VR experiences with web development technologies such as CSS, HTML, Three.js and JavaScript. This virtual reality framework is built on the WebVR API. You can create highly immersive and interactive VR content with A-Frame and it supports all major VR headsets.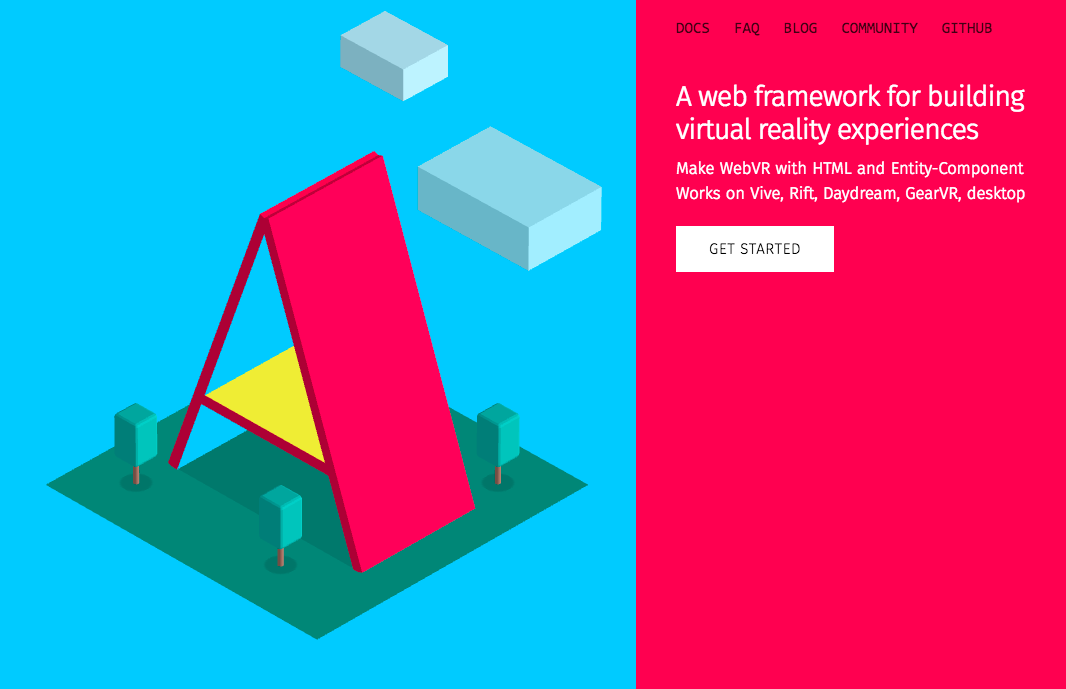 React 360 – Formerly known as React VR, React 360 is also a framework for creating three-dimensional and VR experiences. It uses similar technologies that Oculus and Facebook used when developing their VR applications. You can import 3D models and build your scenes with them in React 360. Use React 360 if you want to create better user interaction with the use of several 2D or 3D UI elements, although A-Frame works best when it comes to complex effects such as shades and post-processing with many 3D objects.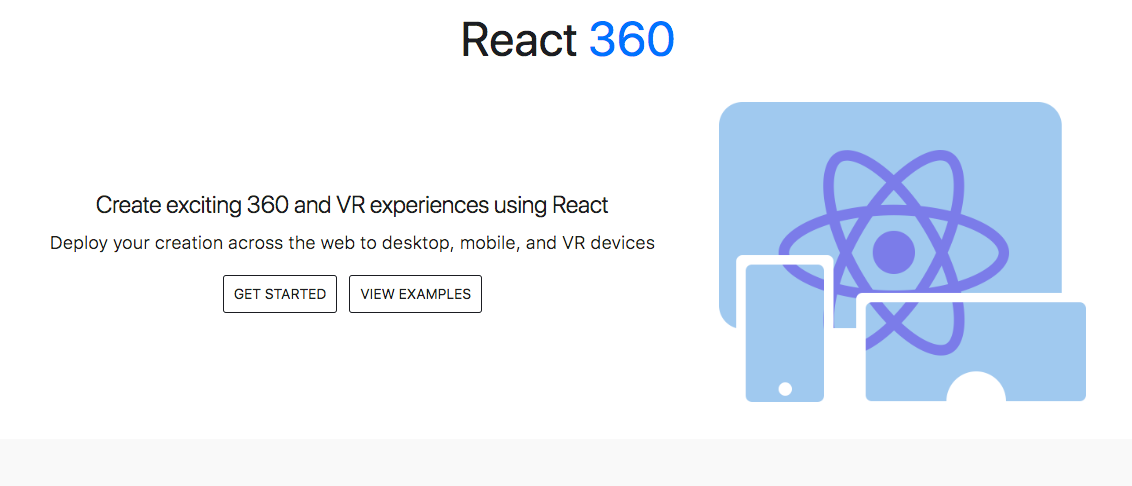 Learn More:
Emotional Connection Is Key
Although VR allows you to create360° virtual experiences, its success is still grounded in creating a deeper emotional connection with users.
Virtual reality is all about the user experience rather than the content. If the VR experience fails to elicit an emotional response, consumers will not take the desired action.
Click To Tweet
Delicatessen VR Experience is perhaps one of the best examples of using VR to create an emotional connection with the target audience. In 2017, TERREX (a division of Adidas and Somewhere Else), an emerging tech marketing agency, launched a VR experience following climbers Delaney Miller and Ben Rueck as they scaled the Bavella mountain range in Corsica. In this VR environment, users can experience climbing the mountain along with Miller and Rueck, an event that few of us will ever go on.
"With immersive technologies like VR, we're able to replicate outdoor sports experiences that customers might not consider otherwise. With this, we're able to introduce how exhilarating outdoor climbing can be and help them make informed choices about Adidas TERREX products," said Stuart Wells, Global Director of Brand Marketing for Adidas.
Use Real-Life Settings
In most cases, VR is more effective if you use real-life settings because it allows you to tell your consumers how your product can help them solve their real-life problems.
For example, Mercedes Benz created a VR showroom that has had one million test drives; it is the first AI-driven, personalized VR showroom that allows people to "experience virtual reality in a simple, fun and affordable way." The AI assistant walks you through the vehicle options from interior color to rims and other accessories, and then helps you choose a test drive route.
Learn More:
VR and the Future of Content Marketing
So, does this mean that the future of content marketing is going to be entirely VR?
It is difficult to answer the question today as this technology is still evolving. In the coming years, however, virtual reality content marketing will encompass virtual, augmented, mixed and 360° content.
The future will also see the use of allied technologies such as AI for curating predictive and personalized content and big data analysis to analyze user behavior. Marketers will find ways to leverage such technologies to create the best possible VR experiences.
As consumers move away from traditional paid advertising, immersive content creation via VR will gain more ground in the coming years. In other words, the journey will evolve, but the destination will remain unchanged.