How We Built a B2B SaaS Marketing Agency Unlike Anyone Else
[Free Consultation] Are you spending money on advertising but not getting the results you want? Are you looking for more sales and leads but have no idea where or how to start? Get help from our world-class marketing experts in a free consultation call.
Click Here To Schedule Your Free Consultation Now
When I purchased Single Grain in 2014 people called me crazy.
"Has lots of potential" was not on their minds when they saw me buy a failing business for $2. But I knew where I wanted to take the company, and how — and the Single Grain of today is the fruit of that labor.
It's symbolized best by our logo, a Phoenix egg:

Through perseverance and ingenuity, we rose from the dustheap of digital marketing agencies and grew to the point where we now work with companies like Uber, Amazon and Airbnb. And, more specifically, these are some of our SaaS clients: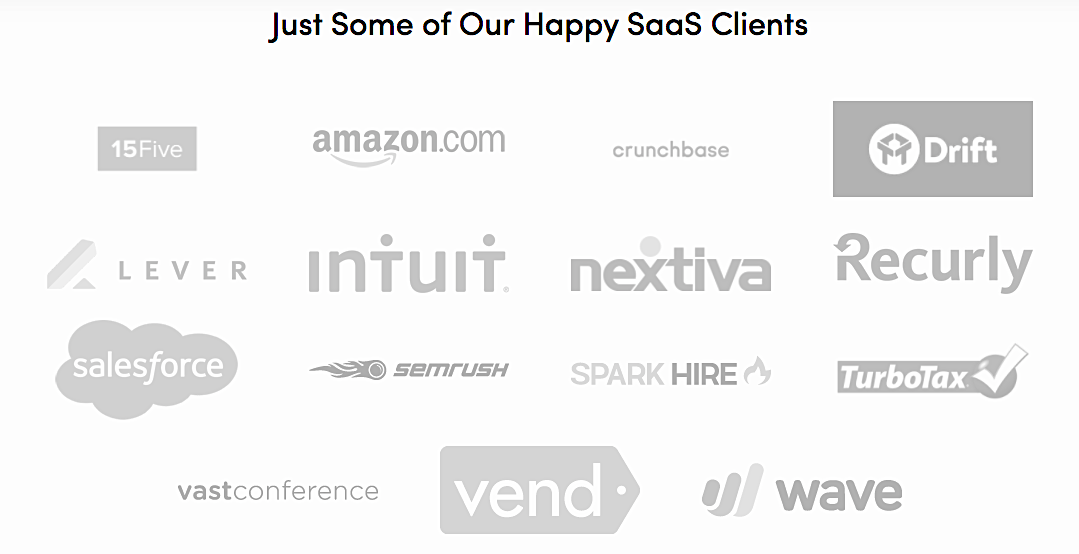 However, as we continued to grow we noticed a pattern: SaaS companies were knocking on our door much more (and much louder) than others. We set out to figure out why.
Book My Free SaaS Marketing Consultation
Methodology
The answer came when we asked about our competition.
Our method of SaaS digital marketing has delivered results far above the standard. We were producing work for our clients that other agencies wanted desperately to deliver, but couldn't. The reason for that is fivefold, which I'll share here in hopes of inspiring you.
Reason 1: We Optimize for All Stages of Growth
We optimized our systems after working with the very best.
Typically, an agency's expertise conforms to their client base. This could mean one of two things: Either the agency only works with lower-level clients and lacks the expertise to scale alongside the client, or the agency only works with the best and doesn't understand the problems of smaller SaaS companies.
Not us. We've deployed marketing for SaaS companies ranging from startups to big brands like Salesforce and SEMrush. That means no matter how far you want to level up, we have optimized systems in place to take you there. 
This is why working with us can feel like a mentorship:


We've been there, done that, so we know the pitfalls in the road before you see them. Just follow our lead and we'll take you from point A to point B as quickly and efficiently as possible.
Dive Deeper: B2B SaaS Lead Generation: How We Improved Axure's Lead Quality Overnight
Reason 2: Building Our Own SaaS Tool
We don't just know SaaS in theory – we built our own SaaS product from scratch, ClickFlow.
So we know what it takes to grow a SaaS product from site visit to trial/demo to new MRR: We drove 3,000+ ClickFlow trials in our first year with a multi-channel strategy.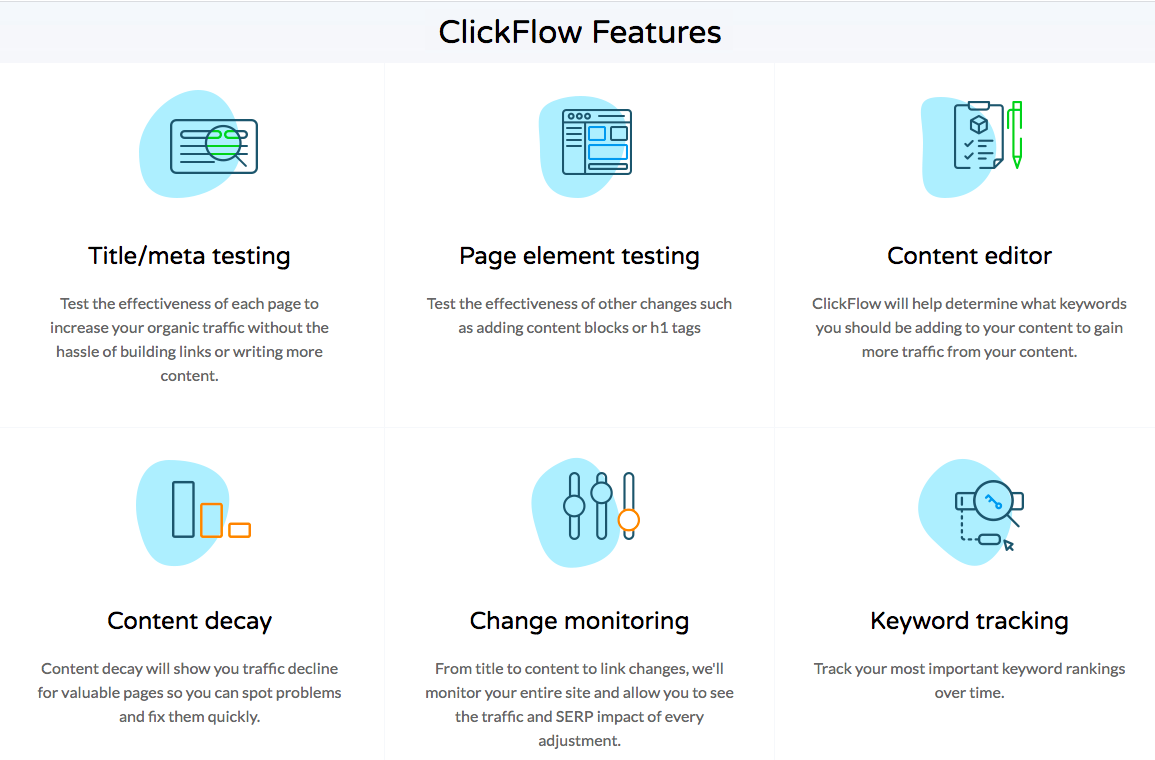 This says a lot of things about us — namely, that we know at a very deep level what every SaaS goes through from inception to launch to maintenance.
Unfortunately, it's become commonplace for marketing agencies to serve clients to whom they can't relate. If people think that the money is in SaaS, agencies will pop up like weeds, looking for a quick buck. I believe that's what has happened and what continues to happen today.
What sets Single Grain apart is we're also a SaaS company. Building ClickFlow into a full-functional standalone SaaS tool taught us much more than any book on marketing theory could.
ClickFlow is an easy-to-use SEO experimentation tool — but don't take our word for it!
Digital sales and marketing company IMPACT used ClickFlow to improve page performance. They focused on keywords they had moderate ranking for with high volume, and tested changes to their title tags. After testing and updating 78 articles with ClickFlow, they saw a 35% increase in CTR and a 23,000 click increase.
Neil Patel got these great results from using ClickFlow on his website: In a 90-day period, he was able to grow his organic traffic from just under 2.1 million to over 2.3 million.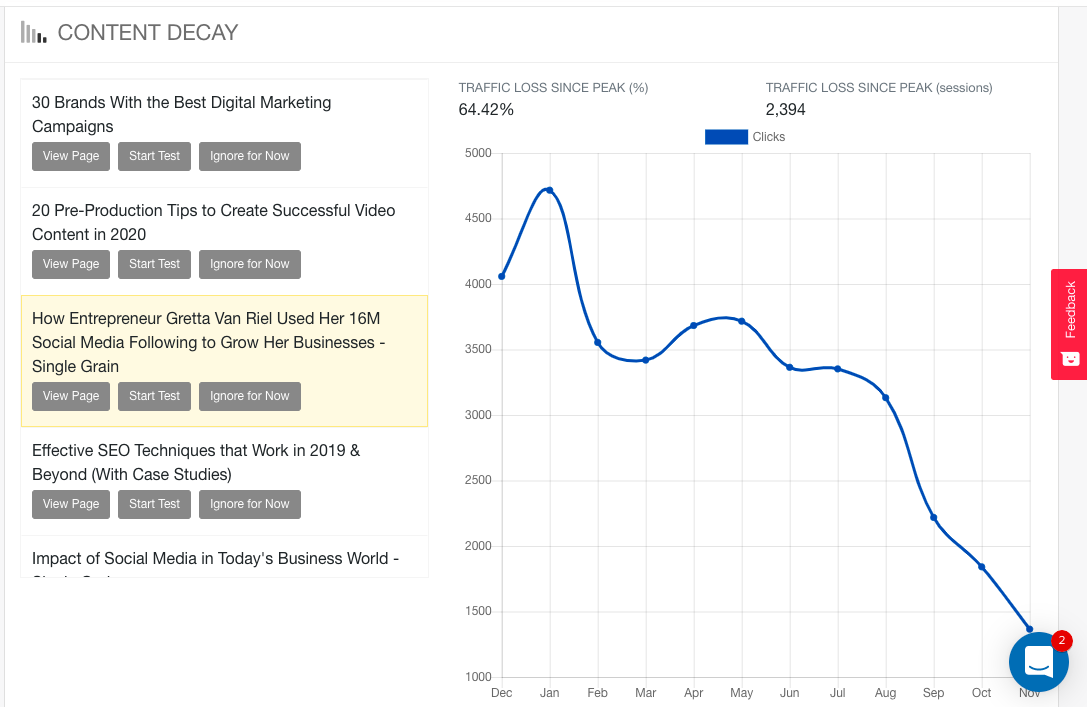 Dive Deeper: 8 Quick SEO Wins You Can Get by Using ClickFlow
Reason 3: We Know Leaders in the SaaS Space
We have influence in the SaaS industry.
Like I mentioned in the beginning, SaaS companies were knocking on our door to get the chance to work with us, not the other way around. When you deliver great work, word spreads fast.
Finding us has always been easy. For instance, I've spoken at conferences like SaaStock Asia: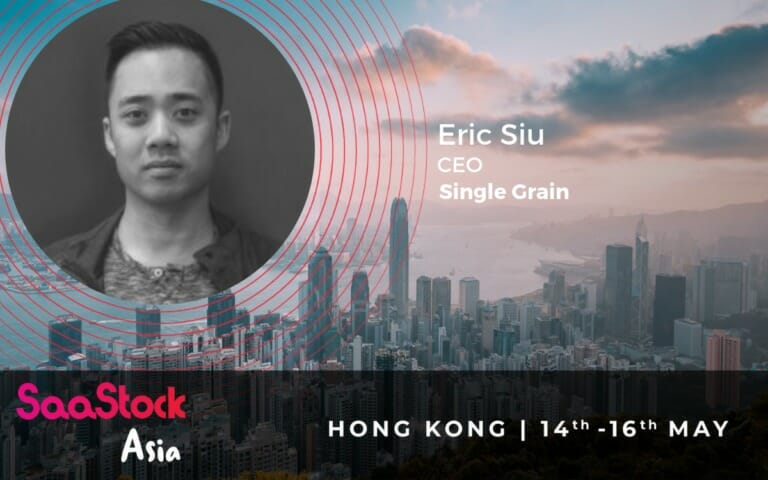 I've appeared on podcasts like Entrepreneurs on Fire:
And, of course, Neil Patel and I discuss SaaS (among other marketing topics) on our own podcast, Marketing School: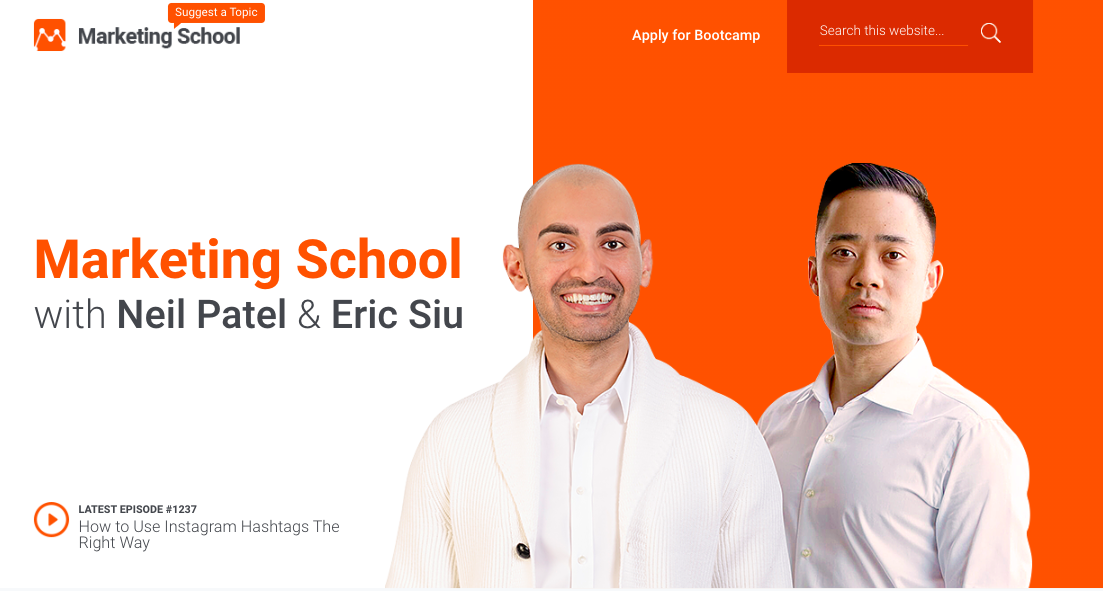 I've spoken at conferences in front of 5,000 people in Brazil, at NextCon, First Mark Capital, Growth Hackers Conference, Growth Marketing Conference and I've even taught a Skillshare course on Content Marketing! We also have connections to the biggest names in the industry.
Dive Deeper:
* How to Create a Killer SaaS Content Marketing Strategy
* SaaS Marketing Strategy: 12 Killer Ideas to Grow Your Company

Book My Free SaaS Marketing Consultation
Reason 4: SaaS + SEO = Expertise
We know SaaS SEO better than anyone else.
A common complaint that SaaS owners have with other marketing agencies is that the solutions they offer are too short-term focused. No one wants a burst of traffic and sign-ups for a few days only for the faucet to be suddenly turned off because PPC ads got too expensive or for any other reason.
Although we provide excellent short-term conversion boosts with our PPC expertise, the core of our deliverable is a page one ranking for competitive terms, like "SaaS CAC"…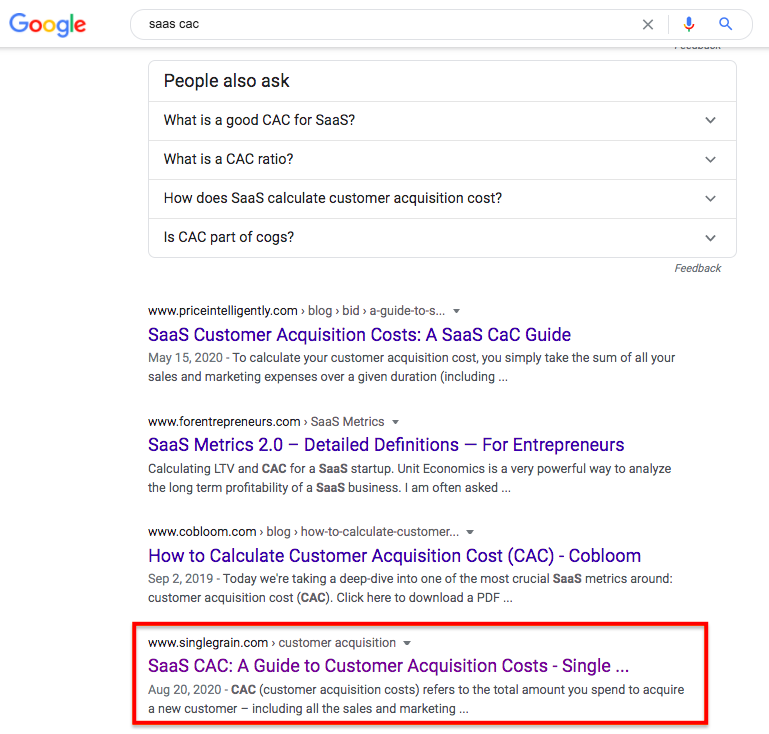 "Influencer marketing"…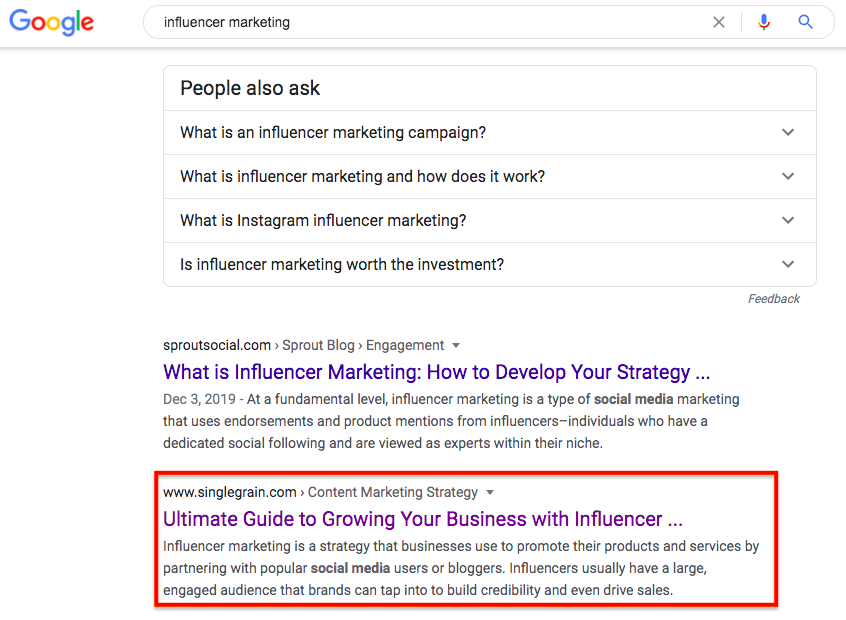 And the featured snippet for "SEO techniques"…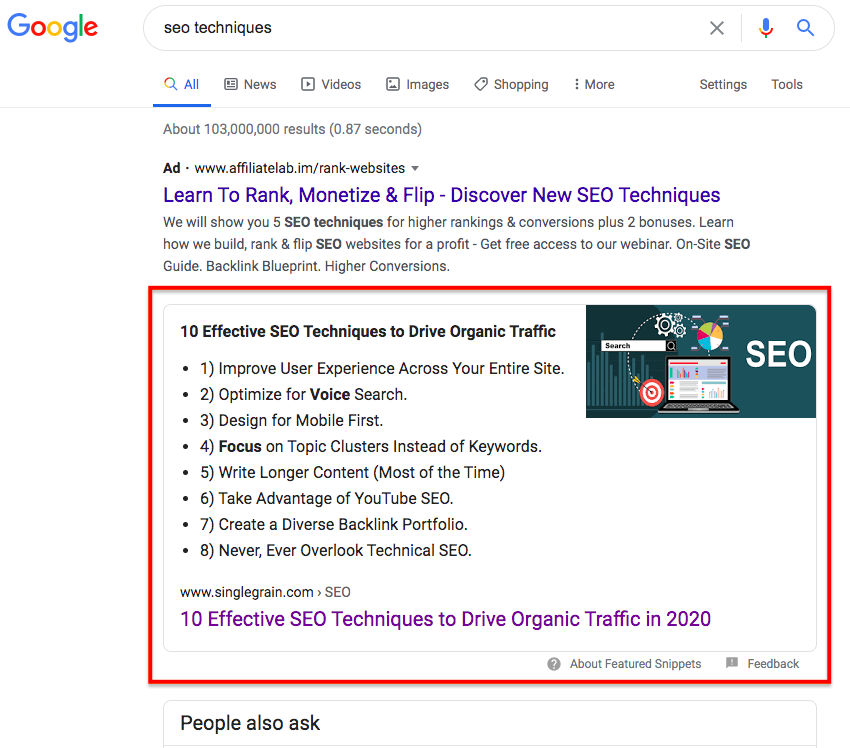 In fact, SEO is one of the best long-term marketing strategies for SaaS companies. And it's our bread and butter.
Of course, other agencies offer SEO services, but with one caveat — they put a focus on the quantity of content they're churning out for your brand without a care for the quality.
At Single Grain, we're all about quality content.
Only through properly written content that hits all the right keywords can you reach page one and stay there, exactly how we helped Intuit dominate competitive search terms: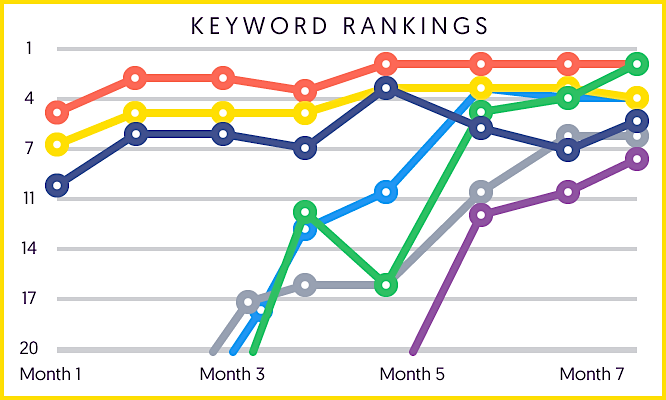 If you need proof that our methods work look no further than these awards and recognition:

Dive Deeper: 5 Reasons How SEO Benefits Your SaaS Business (+ SaaS SEO Strategy)
Reason 5: Building Audiences
We know how to build an audience — and how important that is.
Audience building is crucial for any SaaS company in today's marketing environment. I'd argue that it's the most important thing. But it sure isn't easy — for most digital marketing agencies, that is.
With us, just as when we built ClickFlow, the proof is in the results, which comes from practical experience and not just theory. To prove we know how to build an audience, we undertook a series of challenges.
Challenge 1: to build a podcast audience. I started Leveling Up (formerly Growth Everywhere), a weekly half-hour format, plus I teamed up with my good buddy Neil Patel and started Marketing School, a daily, 10-minute show. Like everyone else, at first we had only a few downloads here or there. But unlike everyone else, Marketing School episodes have now been downloaded over 40 million times.
Challenge 2: to build a blog. As with our SEO expertise, building a blog is what we do best. Which is why today our Single Grain blog posts are read by over 300,000 people and collect thousands of email subscribers every month.
Challenge 3: to build a YouTube channel. With video taking center stage in today's marketing environment, we proved that we have the systems to take an idea from scratch and build it into a large channel. Right now Leveling Up has eclipsed 44,200 subscribers and 1.5 million views.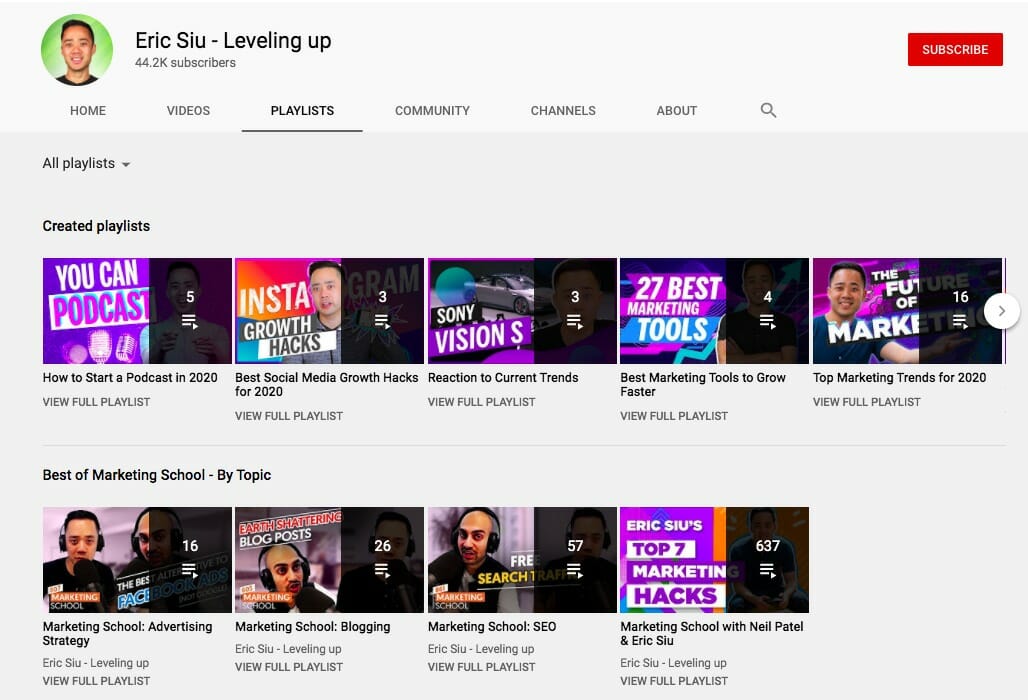 Of course, those aren't the only audiences we've built. The point is, we walk the talk.
Dive Deeper: The 30-Day Strategy to Build an Audience (Without Spending a Dime!)
In Summary
There's a world of difference between digital agencies that say they can perform a service well (and then fail to follow through) and digital agencies that simply prove that they can perform a service well.
When it comes to the work we do for SaaS companies, I think what ultimately sets us apart is that we're a completely open book.
We practice what we preach. That's something not a lot of other agencies can say.
Work with Us
Make sure to ask us about our pay-per-performance pricing model. We're willing to take on all the risk to prove that we can deliver outstanding results to you — a guarantee that other agencies are scared to offer.
Interested in having us grow your SaaS company? Click here:
Book My Free SaaS Marketing Consultation
---
More SaaS Content:
* Vertical SaaS: The Future of SaaS Is in Niche Industries
* 3 Steps to Increase SaaS Conversion Rates with Customer Education
* The Anatomy of an Effective SaaS Lead Generation Strategy
* 8 SaaS Marketing Trends You Can't Ignore in 2022
* How Adobe Does SaaS Marketing: A Case Study
* 12 Best SaaS Marketing Tactics for Business Growth
* Is Netflix a SaaS? 25 Examples of SaaS Companies that Are Rocking It
* How to Increase Your SaaS Trials with a Facebook Ads Funnel
* 10 SaaS Business Lessons from $1B+ Unicorns (like Slack, Twilio, Lyft)
* * A 3-Step Strategy to Build Links and Drive Referral Traffic to Your SaaS Website