Updated October 2023.
It shouldn't come as a surprise that active participation on Facebook can make brands appear authentic and connect them to their audiences. And while there are numerous aspects that go into a well-rounded brand image on Facebook, we're going to focus on the enormous benefits of Facebook Ads for business.
Here, we've compiled 22 of the most prolific Facebook Ads benefits and how you can use them to achieve business growth through social media advertising.
Without further ado, let's begin!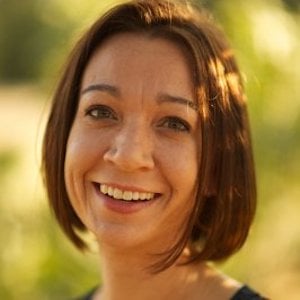 Kim Cooper
Director of Marketing, Amazon Alexa
Single Grain enables us to increase our impact without increasing our headcount
22 Strategic Benefits of Facebook Ads
Our hope is that there's something here for everyone, whether you're a seasoned marketing professional trying to expand your knowledge or a business owner trying to understand how Facebook ads can be useful for your brand.
1) Audience Reach Is Massive
With practically 3 billion monthly active users, Facebook provides access to an enormous audience that spans the globe:
That means you have the potential to reach people almost anywhere with your digital ads, making it incredibly likely that your audience is findable on Facebook.
2) Narrow Audiences with Demographic and Behavioral Targeting
One of the best things about Facebook advertising is the ability to target your ads to specific demographics. You can choose to show your ads to people based on their:
Age
Gender
Location
Interests
Language
These settings are helpful in ensuring that your message reaches the right people, as opposed to paid search ads on Google, where the reach is broader.
You can also create a custom audience based on specific criteria, such as people who have visited your website or engaged with your social media profiles, which can lead to more targeted and effective Facebook ad campaigns.
Learn More: Why Facebook Clothing Ads Are a Must-Have for Fashion Brands
3) Get More Website Traffic and Leads
By running ads on Facebook, you can drive more traffic to your website, which can lead to more sales, more leads and more conversions.
This, in turn, can become a powerful lead-generation tool, allowing you to capture the contact information of potential customers who are interested in your products or services.
Learn More: How This Ecommerce Store Doubled Its Revenue Using Our Facebook Ads Advice
4) Provides Objective-Based Measurement
The benefits of Facebook Ads keep going! This social platform conveniently separates its ad campaign templates into three categories to help guide advertisers in the ad creation process. These options are fundamentally based on the objectives of the advertisers.
The Facebook Ad categories are:
Awareness: Awareness ads are largely focused on delivering the ads to as many people as possible to get the word out about the brand. The KPI, in this case, is usually tied to impressions and clicks.
Consideration: Consideration-focused ads rely on an indirect revenue-tied metric, such as PDF downloads, views on video ads, app installs or time on site.
Conversion: Conversion ads aim to drive revenue-tied actions, such as sales, contact form submissions and phone calls.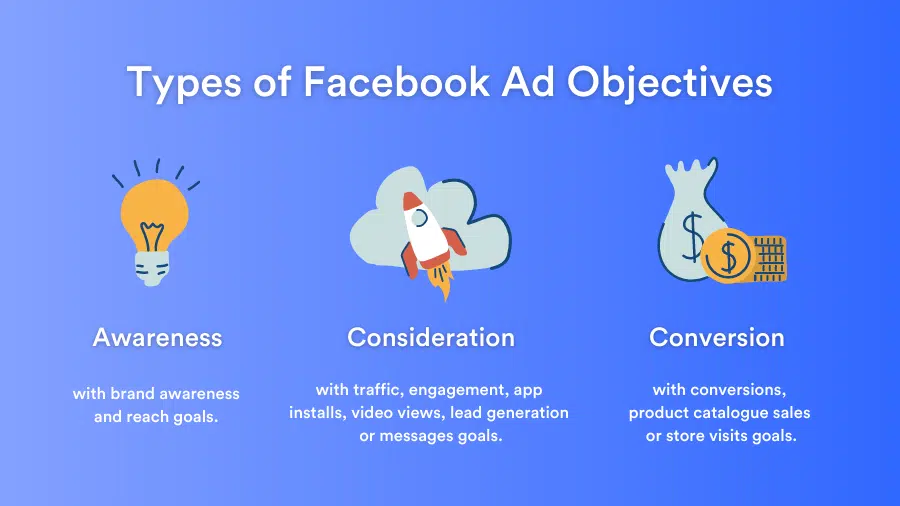 Facebook algorithmically adjusts campaigns based on the advertiser's assigned goals, which impacts how widespread the ads are delivered.
5) Easy to Increase Brand Awareness
Facebook Ads can help you increase your brand's visibility and reach, which can lead to more people recognizing and remembering your brand.
This, in turn, will help keep your brand top of mind with your target audience, making them more likely to choose you when they're ready to make a purchase.
Learn More: 16 Branding Trends to Increase Awareness
6) Ads Increase Social Media Engagement
Facebook Ads can help increase engagement on your social media profiles, leading to more likes, comments, shares and followers.
This is especially useful if your brand is new to Facebook and organic engagement is off to a slow start. A planned burst of ads will generate a lot of attention and discussion surrounding your brand quickly.
Learn More: Top 8 Benefits of Social Media Advertising
7) It Can Improve Search Engine Optimization
By linking your Facebook Ads to your website, you'll generate more traffic, thus improving your site's SEO rankings.
The greater the number of sources that you can link to and from your site (i.e. your Facebook page), the more reputable your site will be deemed in the eyes of search engines.
8) Facebook Ads Are Budget-Friendly and Scalable
No matter how big or small your company is, no matter how big your advertising budget is, Facebook Ads are malleable to your limitations, meaning that you can run ads for $5 a day or $5,000 a day.
It's truly an advertiser-friendly platform in that sense, as they give you control of how much to spend or not spend, based on your decided budget.
Once you can determine the ROI from your ads, you'll have the freedom to adapt your budget up or down accordingly.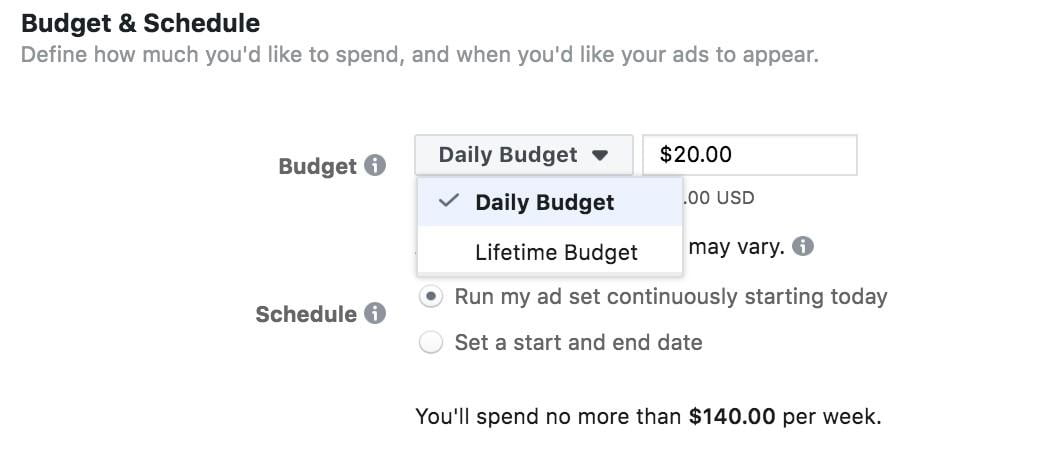 9) Facebook Is the Third-Most Visited Website in the World
After Google and YouTube, Facebook takes the number three spot as the most visited website across the globe, making it one of the most audience-rich sources for any brand to advertise:

10) You Can Build an Email List from Your Audience
One of the often overlooked benefits of Facebook Ads is that your ad account will be generating all kinds of leveragable data. You would be remiss not to use it to its full potential, right?
One of the data points that a Facebook Pixel can quietly assemble is customer emails tied to each user's account.
This gradually forms a robust list of contacts you can use for future email marketing campaigns. You can also use this list to craft lookalike audiences on Facebook, which can assimilate new ad recipients based on users who have already seen your ad.
11) Facebook Ads Can Boost App Installs
If your business has a mobile app, Facebook advertising can be an effective way to increase app installs and drive more engagement with your app.
Since roughly 98% of all Facebook users access their accounts via a mobile device, it makes it all the more ideal for advertising mobile apps: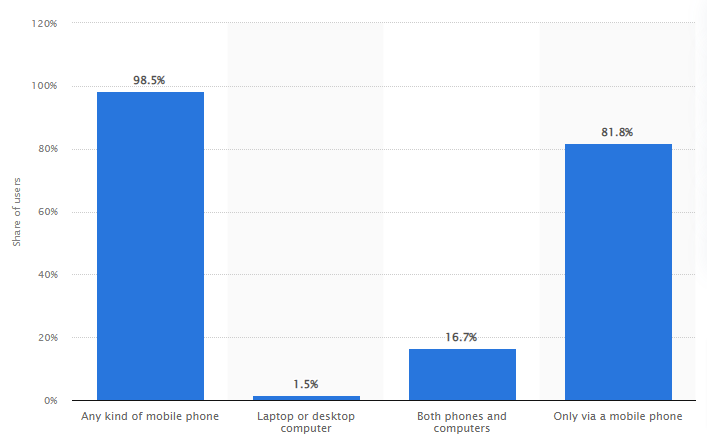 Learn More: 4 Essential Steps to Create a Go-To-Market Plan For Your Mobile App
12) It Can Drive Offline Sales Traffic
If your business has a physical location, Facebook advertising can help drive more foot traffic and increase in-store sales by geo-targeting people in the surrounding area.
In Facebook, you set up DMA (the geographic areas in which local television viewing is measured by Nielsen) targeting when you're creating your audiences. When you search for a location, some of them will be labeled "Market" and the location will have "DMA" after it. Select these as appropriate to further refine your targeting: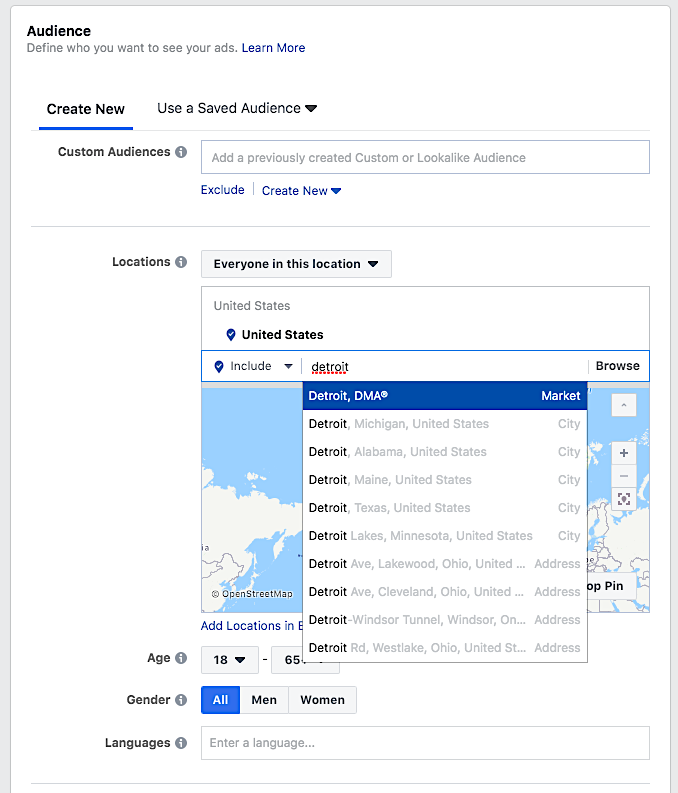 Learn More: Geotargeting: How to Find the Right Customers for Your Brand
13) It's an Ideal Way to Retain Existing Customers and Establish Loyalty
You can run ad campaigns targeting past customers by building an exact audience containing those users.
By engaging with your customers on Facebook through ads and content, you can build stronger relationships and increase customer loyalty. Try running exclusive offers, discounts or promotions to existing customers to maintain customer loyalty and retention.
More than that, once you've built a customer relationship on Facebook, you can capitalize on it with follow-up offers, upselling and cross-selling them on other products or services that you offer.
Since you would have the data on those individuals already contained in your ad account, you could build new audiences with the intent to target them with your alternate offers.
14) It's Great for Crowdfunding Campaigns
Crowdfunding has slowly crept into the public eye as an alternative to traditional e-commerce methods.
Sites like Kickstarter, Indiegogo, GoFundMe and Patreon can thrive off of well-timed advertising strategies executed on social media.
The thing is that these sites don't generate a ton of browsing traffic daily unless users are intentionally seeking out a specific project or creator. That makes social ads on Facebook the ideal placement for pointing people to crowdfunding campaigns leading up to and during funding.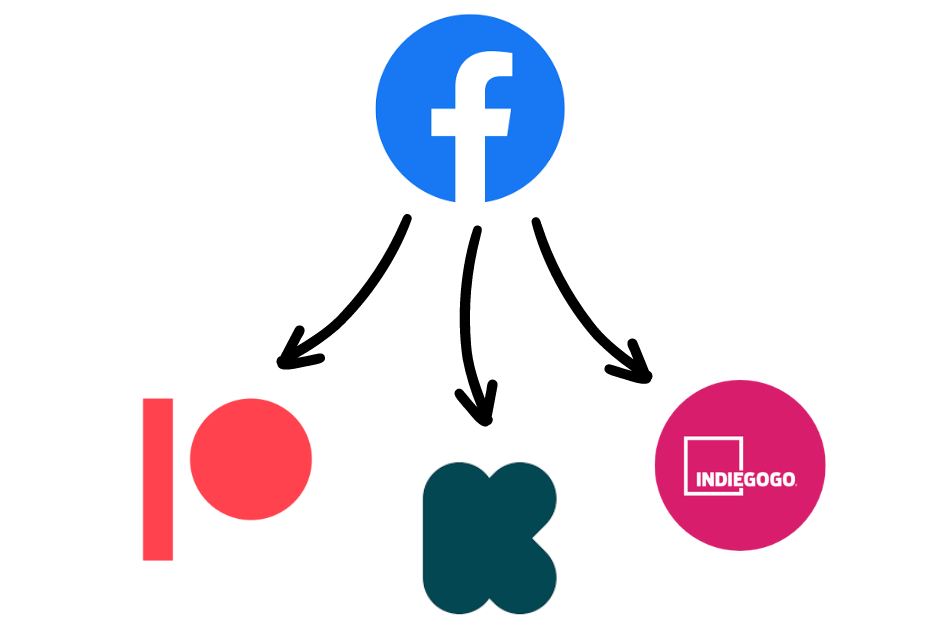 15) It's an Influencer's Landscape
Not many of us like to recall the 2017 blunder that was Billy McFarland's Fyre Festival. But one of the many useful lessons we learned from the failed event was that consumers respond very well to celebrities advocating for something.
Such was the case with the marketing campaign leading up to Fyre Festival, consisting of famous social media influencers promoting the event on social channels.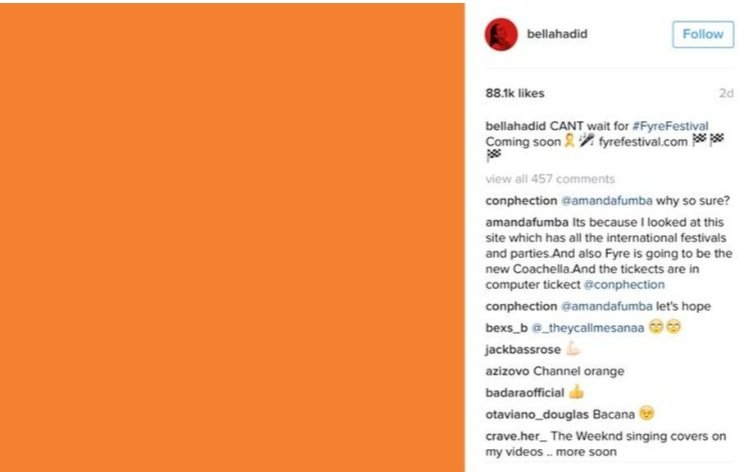 Another one of the benefits of Facebook Ads is that if you can pair your brand with the right Facebook content creators in your industry, you'll have a leg up on your competition by presenting your brand through the lens of a revered icon.
Learn More: Influencer Marketing Strategy: The Ultimate Guide to Growing Your Business with Brand Partnerships
16) Driving E-commerce Sales
Facebook is interesting because it's a highly social space that can get away with shopping ad listings. This makes it one of the best places to show e-commerce ads to drive online sales.
If online retailer, Temu, is any example to go by, you can drive an immense amount of e-commerce sales via an intentional and cleanly cadenced Facebook advertising campaign.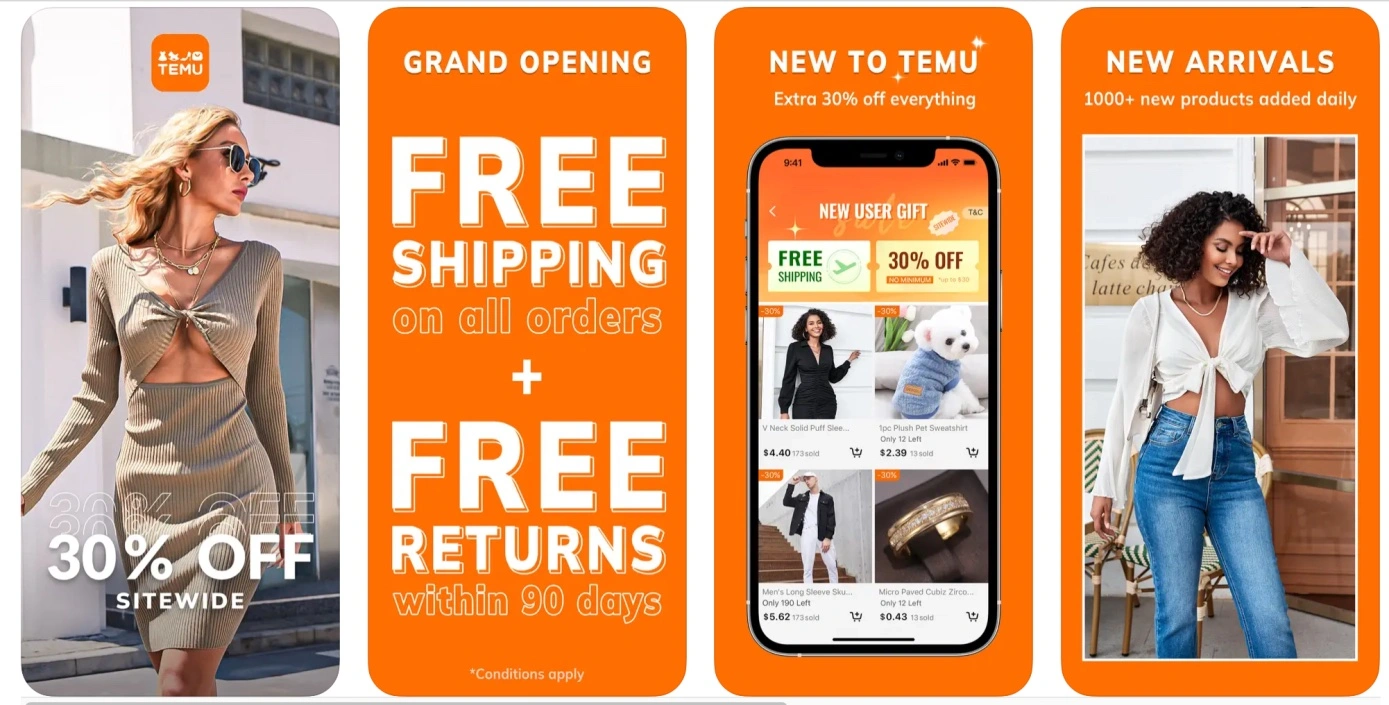 Learn More: How E-commerce Companies Can Boost Sales with Facebook Ads
17) It's Dirt Cheap to Advertise on Facebook
It's kind of unfathomable that the third-most popular platform on the planet carries some of the lowest average CPCs among other PPC placements, averaging around $1.35: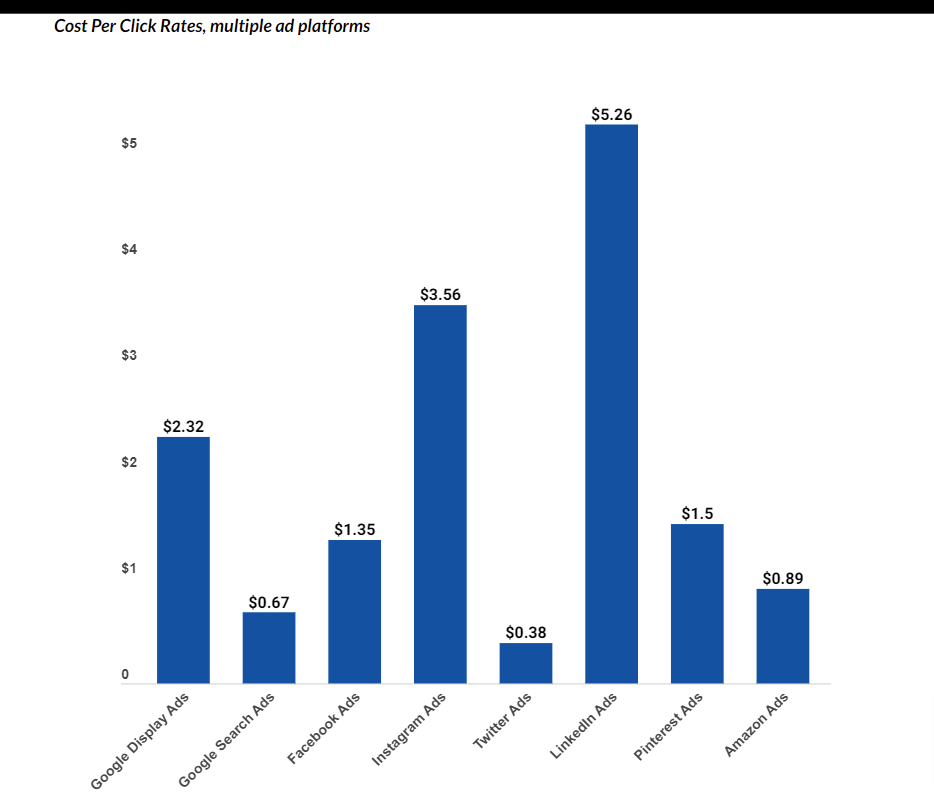 Further to the point that Facebook is a scalable platform for most advertisers, it's easy to obtain a lot of reach with even just a little bit of ad spend.
Learn More: How to Get the Cheapest Facebook Ads Without Sacrificing Quality
18) Get Results Quickly
Facebook Ads can start generating results for your business almost immediately, allowing you to see a return on your investment in a short amount of time.
The Facebook Ads Manager interface features detailed analytics and reporting on your ad campaigns, allowing you to track your results and make data-driven decisions about your marketing strategy.
While other PPC platforms, like Google Ads, can take some time to generate traffic from ads for reasons like ad rank and ad quality, Facebook Ads, once approved for serving, tend to work a lot faster. Reporting also tends to refresh more periodically than other sites, which can take up to a day to present new data. And Facebook advertising provides valuable insights into the behavior of your target audience.
You can use this data to make fast iterations of your ads. In other words, the platform lends itself to quick adaptations of your ad variants to test which ones perform the best.
19) Facebook Advertising Generates and Thrives on Social Proof
Facebook Ads can showcase customer reviews and testimonials, making it easy to increase social proof and build trust with potential customers.
Remember, boiled down, Facebook is basically a public forum site, meaning that it's an open source for word-of-mouth marketing, be it good or bad. If you can exercise effective quality control with the feedback and commentary you receive on social media, you can weave these reviews into your ad copy and posts to build up your brand's image: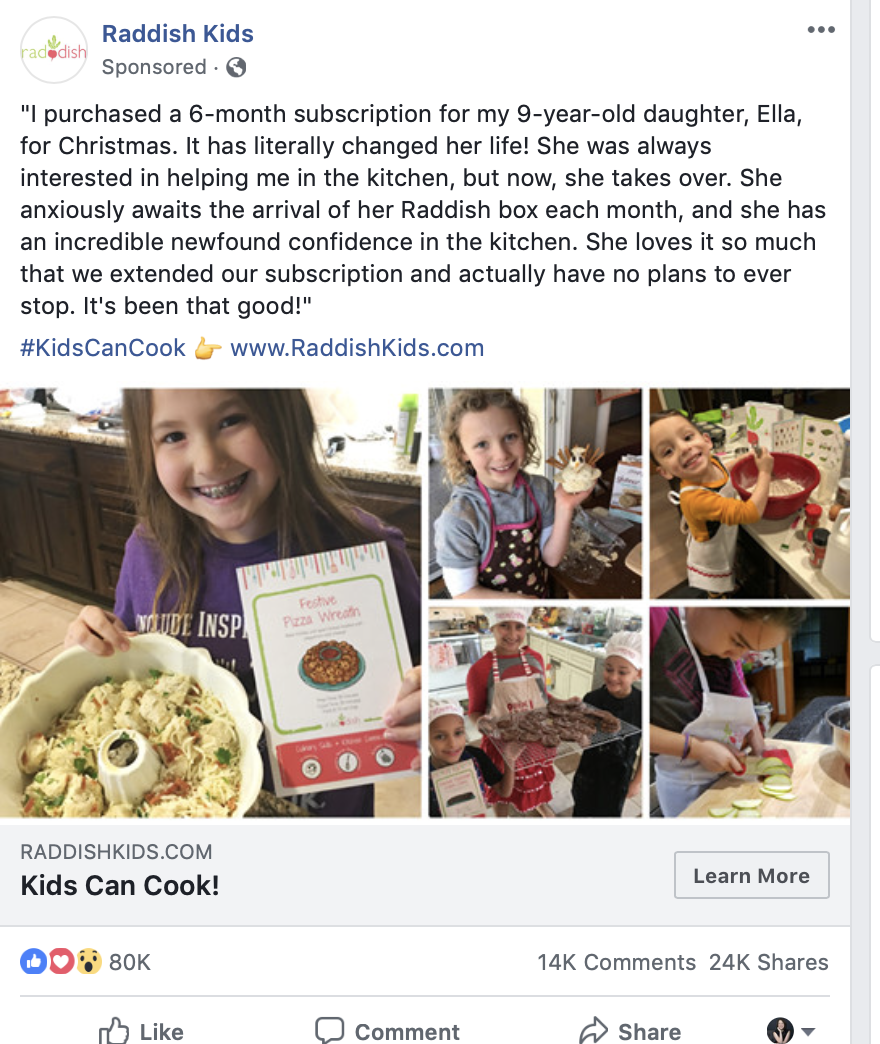 Think of Facebook Ads like a train that more and more people keep jumping onto. At a certain point, the ads that you serve will generate engagement, like comments, shares and likes. It's part of what differentiates Facebook Ads from other PPC ads
The ads will then present the same click volume, comments and shares in subsequent showings of the ad to potential new customers, encouraging more people to engage. It ultimately creates a cascading effect.
Learn More: 8 Facebook Ad Copywriting Tricks to Maximize Conversions
20) Develop B2B Brand Relationships
You might think platforms like LinkedIn are better reserved for business professionals connecting virtually, but that doesn't mean Facebook can't be a place you generate leads for your B2B brand.
87.8% of LinkedIn users are also on Facebook, meaning that the benefits of running Facebook Ads for your B2B offering are numerous and can only be a good thing since it's just another placement to make people aware that you exist.
21) It's a Great Remarketing Platform
Facebook's tracking Pixel does more than just collect information native to Facebook. The Pixel travels around with users from this platform and associates their other online and geographical activity with their Facebook account.
This builds a profile for each person that comes into contact with your ads or visits your website from other sources (such as organically or from other paid channels).
The outcome is that Facebook is able to assemble all of that tertiary data and allow you to build audiences for users on Facebook who didn't come into contact with any of your Facebook Ads. The caveat is that they are still relevant audience members because they engaged with your brand in some capacity elsewhere, qualifying them for a Facebook audience.
You can use this data to run a Facebook remarketing campaign with specifically crafted messaging for recipients that are already aware of your brand to some degree: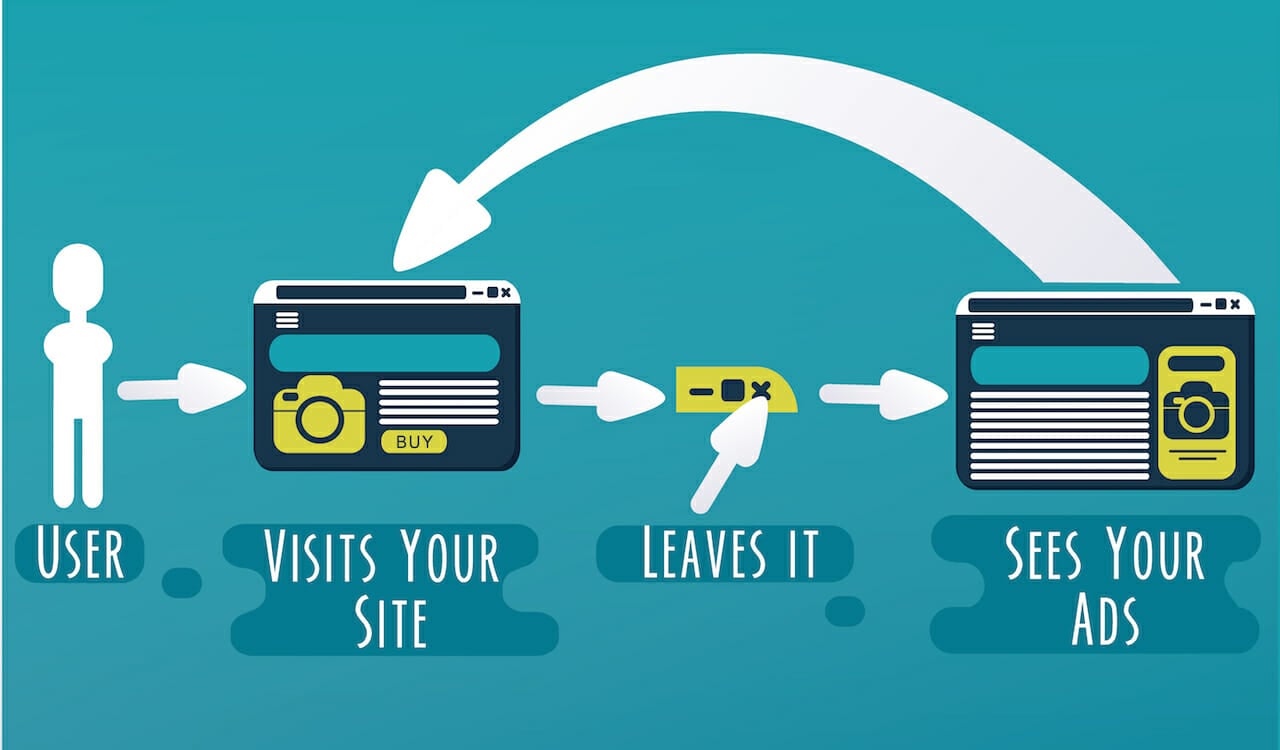 Learn More: How Remarketing Can Help Increase Conversions
22) There's a Huge Variety of Ad Formats
Facebook offers several ad formats to choose from, each designed to cater to different advertising goals and audience preferences.
As of this writing, the ad formats available on Facebook are:
Single image ads: These are the most basic form of Facebook Ads and are composed of a single image or graphic with a small amount of text and typically appear in the news feed.
Video ads: These ads are becoming increasingly popular on Facebook, offering the opportunity to showcase longer-form content in an engaging and interactive way.
Carousel ads: Carousel ads allow advertisers to showcase multiple images or videos within a single ad unit, which users can swipe through horizontally.
Collection ads: These ads are designed specifically for mobile devices and showcase a range of products within a single ad unit. Users can click through to view individual products and make purchases directly from the ad.
Instant Experience ads: Formerly known as Canvas ads, Instant Experience ads provide an immersive, full-screen experience that allows users to interact with brands in a more engaging and interactive way.
Sponsored posts: Sponsored posts are essentially boosted organic posts, which allow businesses to increase the reach and visibility of their organic content by promoting it to a wider audience.
Playable ads: These ads involve an interactive component that allows the ad recipient to tangibly manipulate the ad elements. These are generally popular among mobile game advertisers.
Slideshow ads: These ads can consist of a video with text and are usually scrollable.
Messenger ads: These ads appear within messenger conversations.
Stories ads: Similar to TikTok videos, these take the form of short-form videos to present a succinct message in roughly a minute or less.
Related Content: 100 SEO Statistics That'll Help You Dominate Search Rankings in 2023
Last Word on the Benefits of Advertising on Facebook
The advantages of Facebook advertising are numerous to brands of all sizes. From reaching a highly targeted audience to generating leads and sales, Facebook Ads can help businesses grow and succeed in the digital age.
Whether you're looking to increase brand awareness, drive website traffic or boost sales, Facebook Ads can be a powerful (and affordable) tool to help you achieve your goals.
So if you haven't already, experiment with weaving paid Facebook Ads into your digital marketing plan and tap into the benefits of Facebook advertising with a truly integrated marketing strategy.
If you're ready to grow your business with Facebook advertising, Single Grain's Facebook Ads experts can help.👇
Facebook Ads FAQs
If you were unable to find the answer you've been looking for, do not hesitate to get in touch and ask us directly.