There are hundreds of active social media sites worldwide, and it can be tough to gauge which ones your brand should be on.
Your brand's target audience is already active on social media, whether you realize it or not. Therefore, you owe it to yourself, your brand and your customers (current or prospective) to engage on the platforms where they are most present.
In this post, we'll go over the eight key benefits of advertising on social and how you can leverage them in your own social media marketing strategy.
Top 8 Benefits of Social Media Advertising
Over the past ten years, social media marketing — from Snapchat to TikTok — has fast become one of the fundamental strategies for any marketing campaign in practically every industry.
As of January 2023, almost 60% of the global population uses social media, averaging 2.5 hours daily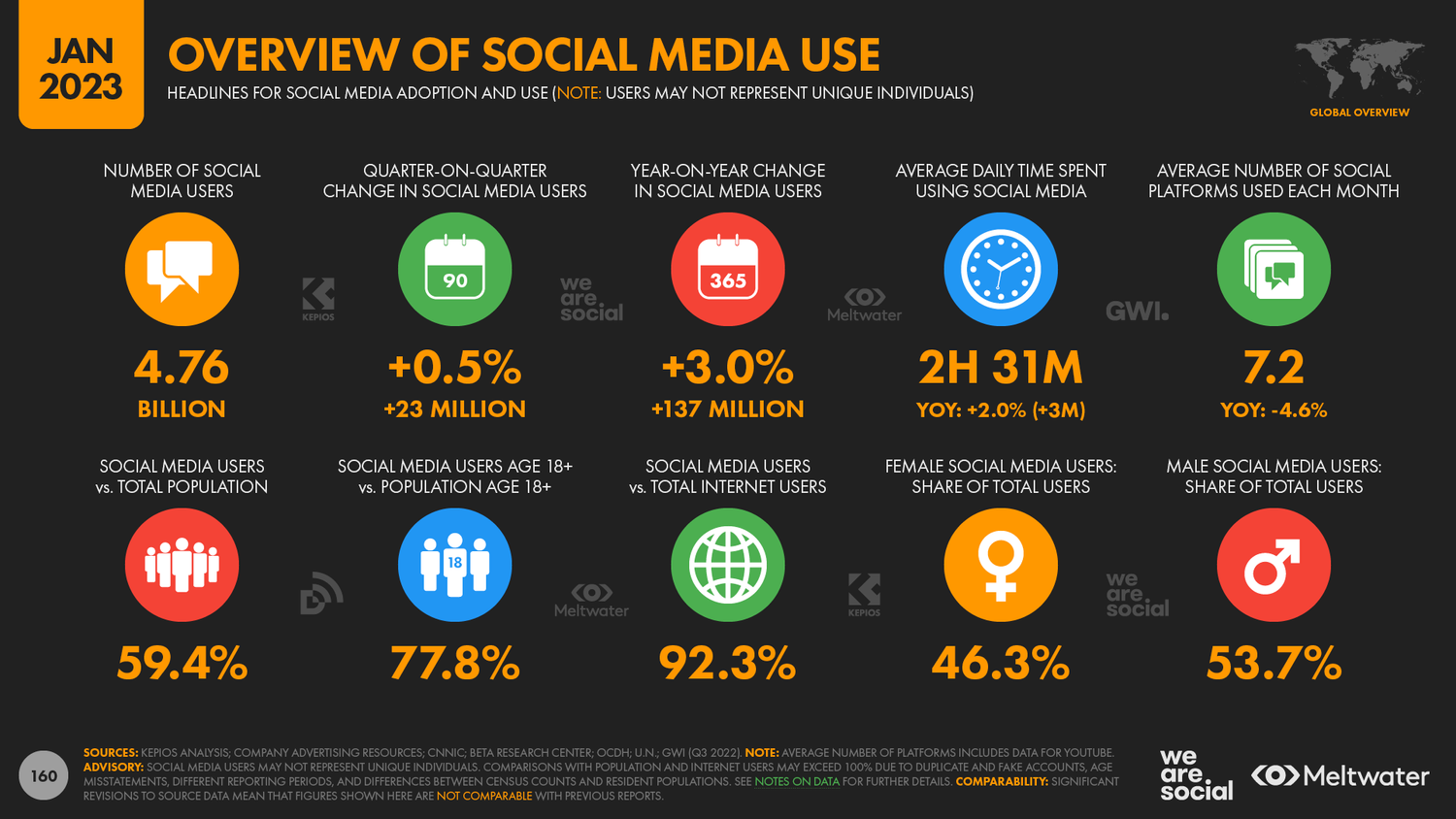 So it's vital that brands realize this reality and do their best to adapt their marketing efforts to meet their audiences where they are.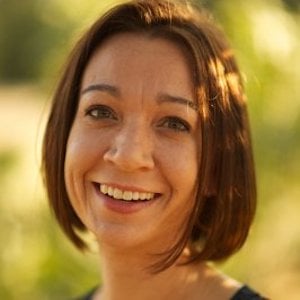 Kim Cooper
Director of Marketing, Amazon Alexa
Single Grain enables us to increase our impact without increasing our headcount
1) Targeted Advertising for Your Audience
Social platforms conveniently place users into topical categories of interests that can help you identify them. For example, a social site like Facebook will associate topical interests with users based on specific metrics such as:
Users and groups they mention
Posts they share
Pages they like
Users they follow
Self-elected interests
Search patterns
Post interaction
Post comments
External data via websites with Facebook's tracking pixel
When you consider the above ways that Facebook assigns users to categories, it then falls on you, the advertiser, to define your audience based on interest categories provided to you by the platform: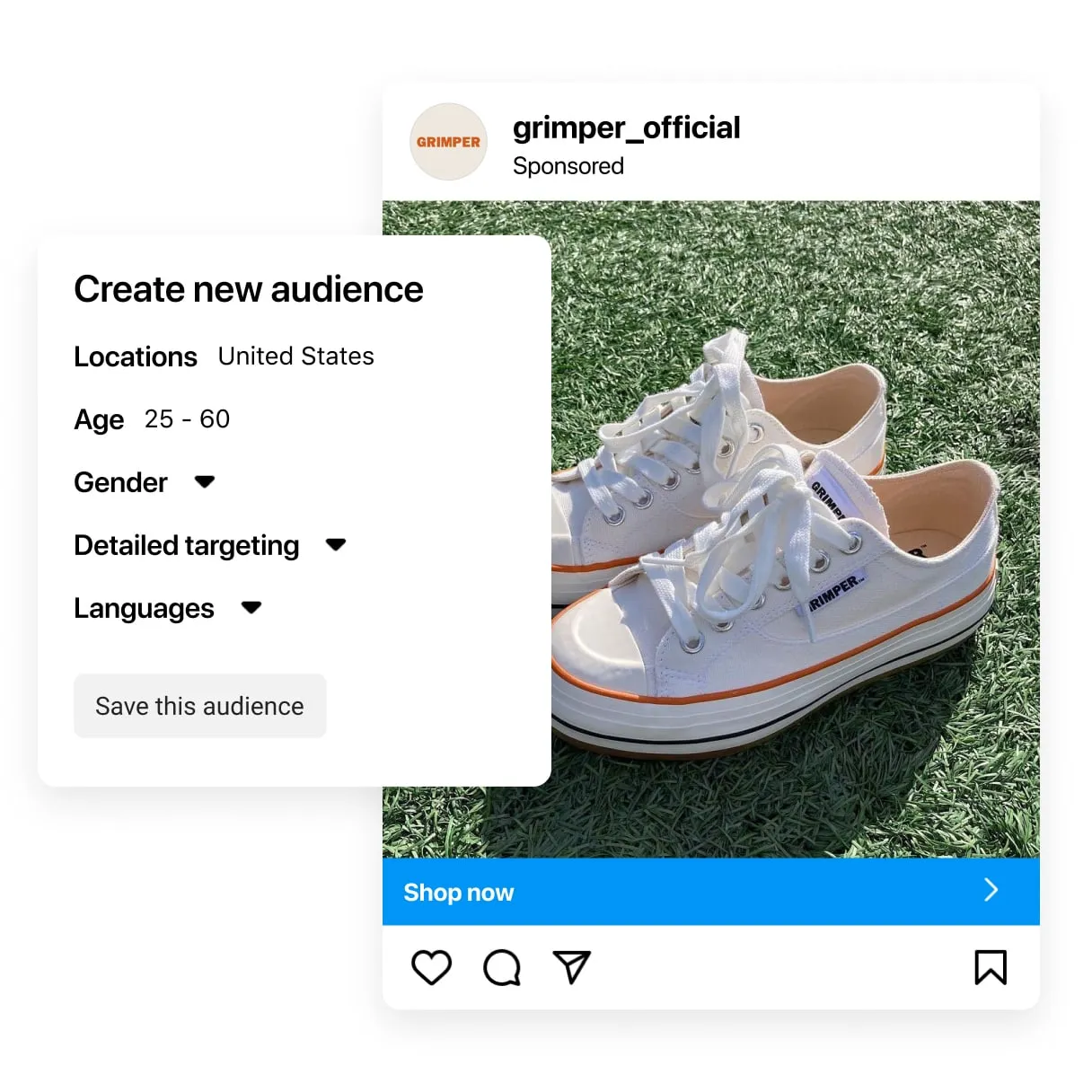 Each social platform will handle data collection differently and some are more robust than others, but they all typically abide by the same modus operandi.
HubSpot aptly describes social media audiences like this:
"Your social media target audience consists of the people who are most likely to be interested in your product."
Defining your brand's social target audience is the first step in building brand awareness, engaging with the right users, accruing valuable results and, ultimately, growing business revenue from social media. Think of it like your approach to defining your buyer persona.
It's a considerable upside to defining your audience on social platforms because all that data is already collected. You just have to tell the platform who you want to share your ads with. It will set you up for success right out of the gate if appropriately defined.
Dive Deeper: How to Target Effectively on LinkedIn
2) Increased Brand Awareness
Fostering brand awareness is crucial for any business to succeed. Thankfully, social media can be one of the best places to do that.
Building brand awareness on social networks differs from other advertising methods because you, the advertiser, are bringing your brand to your audience, not the other way around. Since social platforms likely house a substantial chunk of your target audience, you can find them through audience targeting and quickly deliver ads to the most qualified individuals.
While search engines rely on showing results to a user that's best connected to their query, social media has many more avenues to present your brand to your audience. You can engage with your audience, leverage influencers, use relevant hashtags in your social media posts, run contests and giveaways and, of course, use paid advertising.
Because the core purpose of social platforms is to bring people together, it essentially creates a public forum where folks can share recommendations and talk about brands they care about. This is one of the key benefits of social media advertising – ads that your audience can engage with: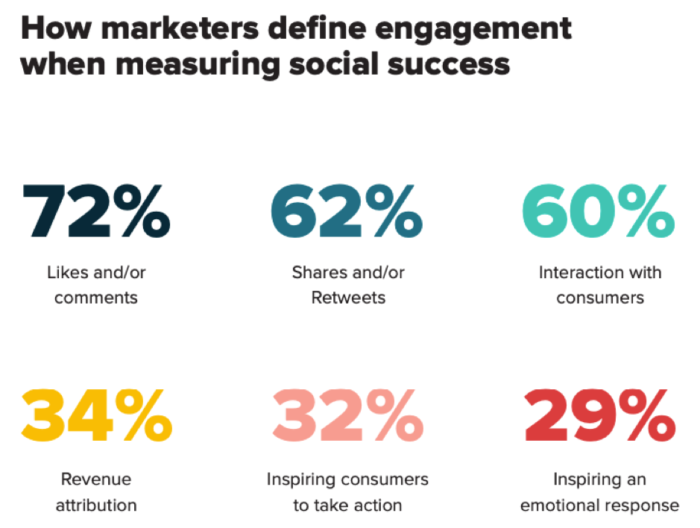 Users can like, comment on and share promoted posts, increasing the spread of your advertising efforts through additional people who engage with your ad content. This process also expedites your exposure on social platforms since you can access targeted audiences likely to resonate with your brand.
Some platforms, like Facebook, even allow advertisers to build lookalike audiences that reach users that resemble users in the audiences you crafted initially. These lookalike audiences can further maximize the spread of your messaging to social media users. It can also cue you on demographics interested in your brand that you may not have been aware of before.
Dive Deeper: The Complete Guide to Brand Building (Must-Read for Digital Marketers)
3) Cost-Effective Advertising
Advertisers love that social ads are typically more affordable than other placements, like paid search.
Where paid search ads on Google trend higher due to the competitive nature of keyword targeting – the average CPC for Google Ads is $2-$4 on the Search Network, and the most expensive keywords in Google Ads and Bing Ads cost $50+ per click – social media ad costs are more standardized.
Costs-per-click on social platforms vary based on industry, as on Google, but they average between $0.20 and $2.00 per click: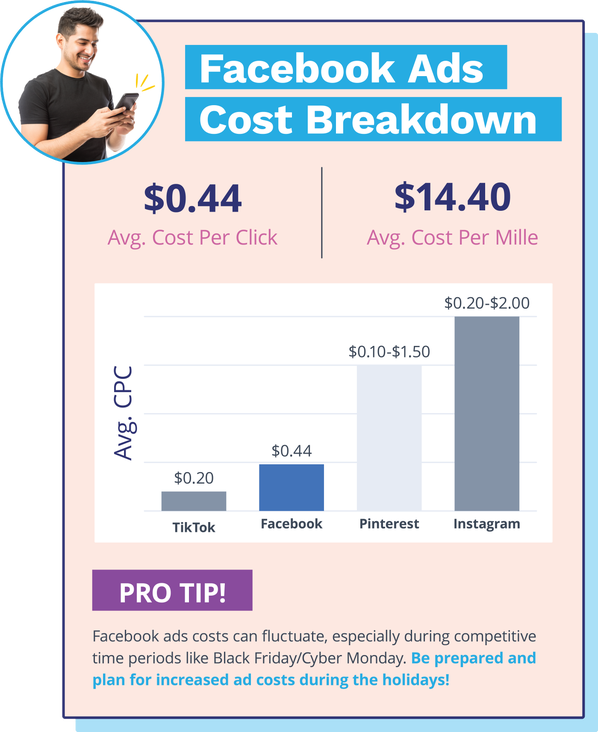 With how much cheaper social media ads can cost, it opens the door for companies to spread their advertising dollars much further if allocated for social media. This is especially effective if you know a large part of your audience is on a specific social platform.
4) Improved Engagement With Your Audience
An active presence on social media shows your customer base that you care about them both pre-purchase and post-purchase.
When consumers buy from a brand, they devote their attention, time and money to a solution they hope will solve their problem. This is one of the signature benefits of social media advertising because it exposes your content to existing and potential buyers alike.
Humans are relational beings, even with the things they purchase and the brands they buy from. People often attach part of their identity to their choices, like purchase decisions. That's why engaging them with your brand before, during and after they commit to your brand is crucial. This process is made much easier through regular engagement on social media.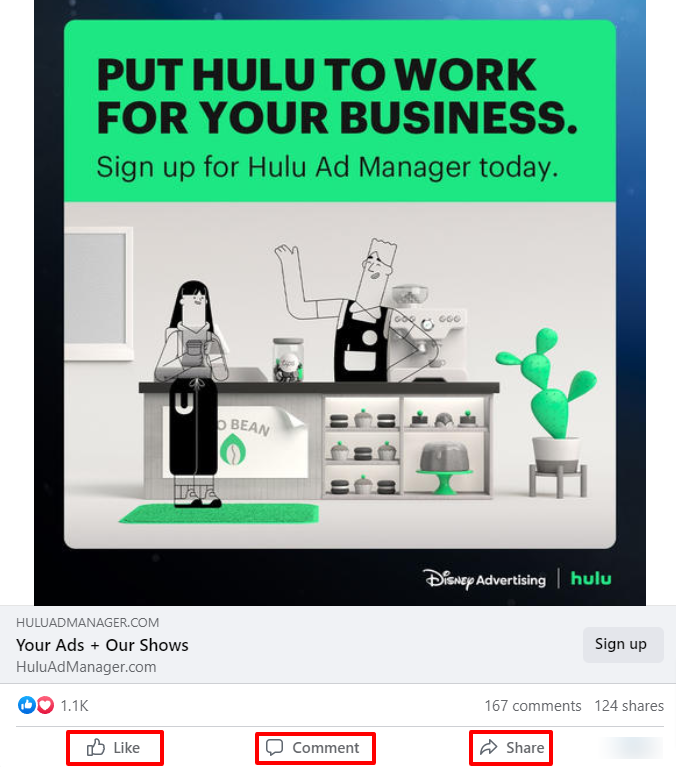 Not only that, but you can evolve your brand's products from the feedback and commentary from your customers on social media. By staying in touch with them throughout their buyer's journey, you'll learn valuable insights as to what they love about your product or brand and what frustrates them.
Social media platforms are great as a backboard for both positive and negative feedback. You can also interact with your audience more personally through post shares, comments and likes in a way that will see the humans behind your brand.
Dive Deeper: Social Commerce: The Easiest Way to Turn Social Engagement into First-Time Buyers
5) Competitor Insights
In tandem with engaging your audience, you can also use social media to understand your competition better. Part of defining your audience is knowing what your competitors are up to. The same thinking can be applied to social media platforms.
You can follow competitor brands on social platforms to stay tuned in to their strategies, ways of interacting with their audience and the content they post. Some competitor insights include:
Ad creatives and messaging: By monitoring the ads used by competitors, business owners can gain insights into the types of audiences their competitors are targeting and the messaging they are using. You can then use that information to inform your own ad creative and messaging strategies. Facebook, for instance, has an Ad Library that you can search by keyword or advertiser.
Engagement metrics: When you check out your competitors' engagement metrics, you can track the types of content that are most engaging to their audience and adjust your own ad content strategy accordingly.
Product offerings: Browse through the competitions' product offerings to discover features, benefits and pain points

 –

especially the language they use in their ad copy

 –

to make your own product ads better.
Don't feel like you must always reinvent the wheel with "original" content. Sometimes competitors will have good ideas, and it can be wise to follow suit with your brand in your own way.
Dive Deeper:
* How to Uncover Your Competitor's Facebook Ad Strategy
* How to Conduct Smart Competitor Research for Better Customer Acquisition
* How to Perform Marketing Competitor Analysis (+ 6 Best Tools Comparison)

6) Measurable Results
One of the best benefits of social advertising is the ability to review metrics that you decide are valuable for your brand. Most social platforms will require advertisers to install a tracking code on their website to track user activity from the platform to external websites.
If all that data were constricted to the platform, social data would be limiting and unhelpful in growing leads and sales. Thankfully, to help advertisers source the origin of conversions from social channels, social platforms can communicate with tools like Curalate, Databox and Google Analytics: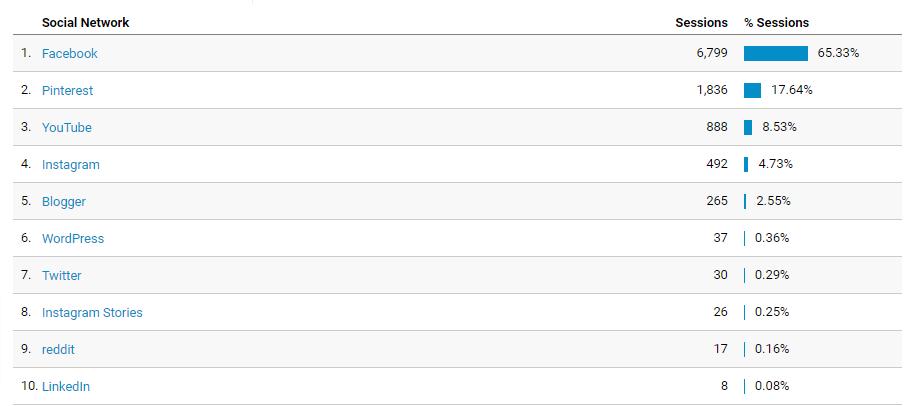 In-platform data for each social channel can also be monitored according to the metrics that you choose.
Dive Deeper: 10 Ways to Measure Social Media Engagement (Plus 7 Tools to Track It!)
7) Improved Conversion Rate Optimization
While using social media is popular for generating brand awareness and engaging audiences, it is also an important piece in the marketing funnel.
The portion of your audience ready to buy now might search for a solution directly on search engines. It's the other part of your audience, the users that aren't quite ready to make a purchase decision yet, that social media is best at accessing.
Effective social media ad campaigns can improve conversion rate optimization (CRO) by generating leads and sales. They also create initial touchpoints for your brand with users who have never heard of you.
For example…
If a user encounters your ad on Facebook, they may interact with it, watch it a couple of times if it's a video, or end up following your company page. While they might not convert immediately, you've now gained their recognition of your brand for future placements, retargeting campaigns and external promotions off-site.
Then, when they're ready to make a purchase decision, you'll have reserved space in their memory to recall your brand and be more likely to convert through your website.
That's where social tracking codes come in handy, as they can correlate and attribute conversions on your website with interactions from social media. This will help you understand the impact of your social media ads in your marketing funnel.
So on the one hand, social media ads can drive direct leads and sales, and on the other hand, they can create new awareness that will enable people to remember your brand when they're ready to buy.
Dive Deeper: 7 Hacks to Boost Your Conversion Rate
8) Retargeting on Social Media
Part of CRO is the use of retargeting for social media. Retargeting ad CPCs are often very affordable and can be implemented through data collected both on-platform and off-platform. Retargeting ads also tend to have the strongest conversion rates.
77% of all retargeting ads are placed on social Facebook and Instagram, making social media one of the most valuable placements for repeat advertising: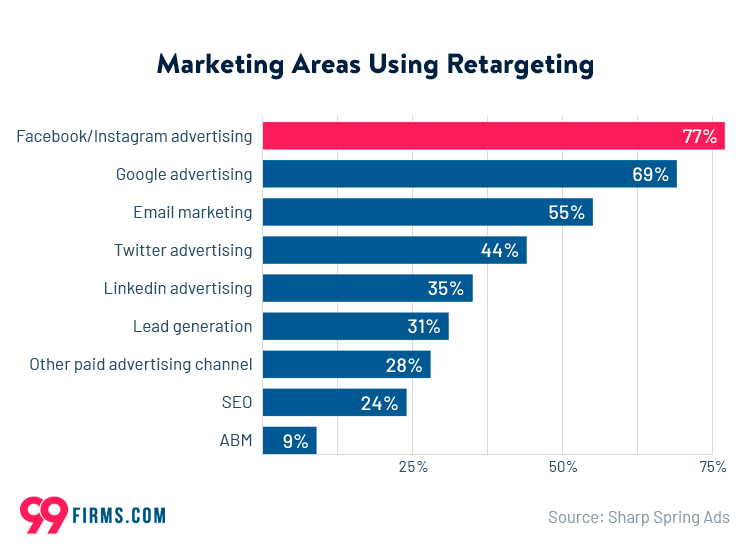 Consider how users encounter your ads. Perhaps they're browsing a website and see it, are shown it in Google's search results, or simply come across it on Facebook. They might not have intentionally been looking for your brand, but if they do click on your ads, the social platforms will trace that data to allow you to show retargeting ads to the user later: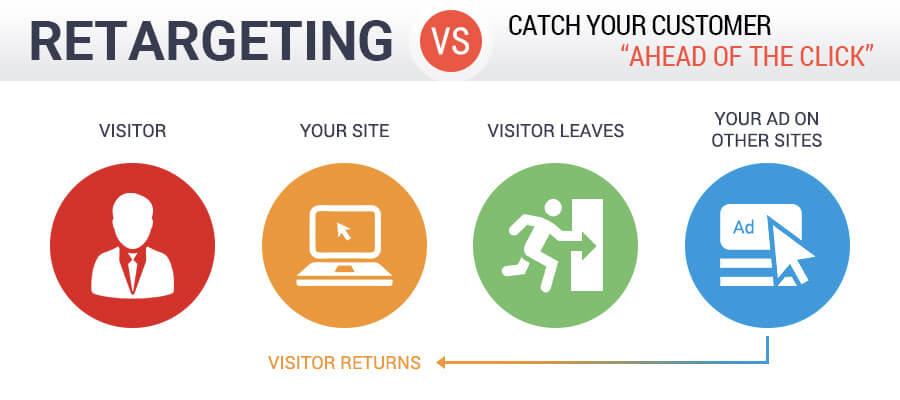 Since social media users spend, on average, 2.5 hours a day on social platforms, it creates an ideal space for repeat ad serves.
Dive Deeper: Retargeting 101: Why It's Essential for Any Marketing Funnel
Closing Thoughts On the Benefits of Social Media Advertising
Social media advertising benefits are abundant. With over half the world using social media in some form, it obliges us as marketers to meet the masses where they are.
Marketers can use social media to increase brand awareness, bolster brand loyalty, drive sales, hear customer feedback, and ultimately grow revenue. With proper planning and a sensitive approach, you can expand your brand through social channels and gain new customers.
Schedule your FREE consultation with Single Grain's social ads experts to discuss your needs.👇