Many companies, both large and small, find it extremely challenging to get any traction once they launch their mobile app. The fact of the matter is that it's incredibly difficult to survive in the competitive app market that's overly saturated with millions of apps.
Gartner even predicts that through 2018, less than 0.01% of consumer mobile apps will be considered a financial success by their developers.
Whether brands are creating an app for an additional stream of revenue or to build brand recognition and product awareness, many fail largely in part of a poor go-to-market plan.
Click To Tweet
Here are the top 4 reasons why mobile apps fail:
Lack of product discovery and definition
Weak marketing and user acquisition plans
Poor business and monetization strategies
Improper product release strategy
Most companies are fixated on building a quality mobile app that functions properly and addresses a pain-point in the market, but will often leave marketing as an afterthought. If you want to market your mobile app successfully, you need to begin strategizing before development even begins.
This article will help you build a go-to-market plan so you can avoid these common mobile app launch pitfalls to have a better chance of success in the app market.
1) Properly Define Your Product
Product discovery and definition is the first step in creating a go-to-market plan for your app. It doesn't guarantee success, but it does lay the foundation for a strong market presence and a competitive advantage.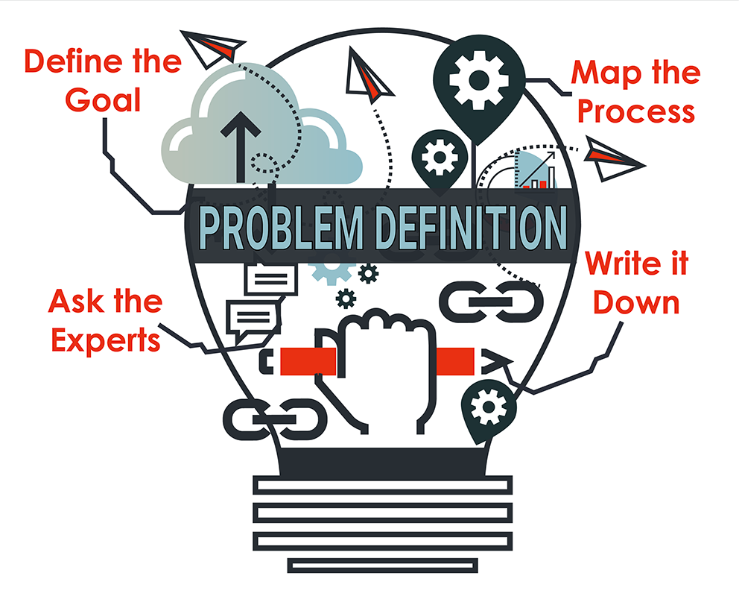 Without properly defining your product, you won't be able to align your marketing objectives with your business objectives. You need to ask questions like:
What is the app?
Why are you building the product or service?
How are you going to do it?
When will it be available?
Who are your competitors?
How will your app add value beyond what's already in the app market?
Product discovery will guide the direction of app development and will help you make sure that you're not creating an app that is usable but not useful.
Further Reading:
2) Choose the Right Monetization Strategy
A monetization strategy can either make or break the success of your mobile app. It can positively impact the user experience or have a drastically negative impact. The million-dollar question is, how do you generate a steady stream of revenue from your app without sacrificing the overall user experience?
The type of app you're building will ultimately determine your monetization plan. Is your app intended to be a leading source of revenue like a game or an organizational tool like Evernote? Or does it support your e-commerce website or another product or service, like Nike's retail app, for example?
The most common mobile app monetization models include:
Advertising
Advertising is a good approach to use if you are not charging per app download. However, you need to be careful which style of ad you choose for your app. Some advertisement formats include interstitials, banners, rewards, and native ads.
Native ads aren't as frustrating for the user compared to an interstitial ad that takes over the screen and this ad format is typically used in apps that are content based and generally appear in the News Feed. A good example of a company that has adopted native advertising within news feeds is Facebook. This type of ad format matches the form, function, and feel of the app and is a preferred option for both publishers and advertisers.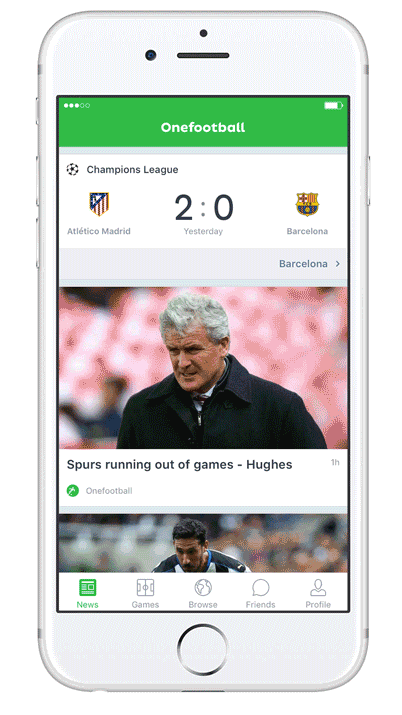 Paid Download
A paid download is another option, but it's important to convey the value that the app provides users right away in the app store listing if you want to boost app downloads. You need to showcase the uniqueness of your app and how it's the best option among your competitors. You must do a good job of convincing users that your app is worth the amount they're paying to download it over a free app.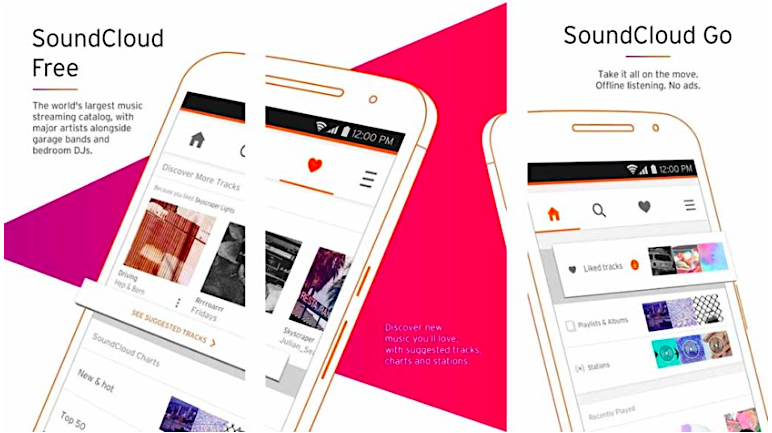 In-App Purchases
With in-app purchases, you are selling something within your app, whether that's a virtual good like a token or a physical good like the millions of products on Amazon. With in-app purchases, you are relying on the sales of goods within the app, which requires a strategy behind selling these goods. You need to make sure the path-to-purchase is frictionless so your user abandonment rates remain low. Make it easy for users to purchase goods within your app by ensuring security, and reducing the amount of effort a user has to take to click "Purchase".
Further Reading:
Freemium
By choosing a freemium model, your app will include gated features. Think of a tool where you need to pay for more advanced features like Slack. Your app is available for free in the app stores but includes different features that users will need to unlock to experience the full app.
This strategy can be very effective as the users that have downloaded your free app are more interested and engaged with the content, and are thus more likely to pay for the features or tools your app offers at a price.

Subscription
The subscription approach follows the same concept as the freemium model, but instead of unlocking features, the app gates content instead – for example, a publication like The Economist, where you have to purchase a subscription to view more content. The app allows the user to view a specific amount of content before they have to pay to view more, or all of it.
Another good example is the Spotify model. Keep in mind that the free content you allow your users to view needs to be valuable enough so that they'll want to invest to see more.
Your monetization strategy will vary based on your business. For example, if your product supports another, or facilitates a service instead of generating revenue, you need to have a monetization approach that aligns with this. In this case, you will need to align your business objectives instead of relying on monetizing the app.
Think about how your app will fit into your broader business plan or goals. The purpose is not to directly generate revenue, but rather to support key revenue-generating activities.
Click To Tweet
3) Plan Your Marketing and User Acquisition Strategy
A marketing and user acquisition strategy should be tailored to your target audience and the type of app you're building. You need to understand where your target audience spends their time. It wouldn't be worth your while to market your app on a publication they don't read, or an influencer they don't follow. Ensure that your efforts are well spent by marketing your app in the right places.
Your user acquisition tactics should include:
Pre-launch to press and outreach lists, partnerships, influencers, etc.
Teasers and early access offers (closed beta lists, early sign-up pages)
Press kits and collateral
Product sites (Product Hunt, CrunchBase, etc.)
App store optimization and search engine optimization
Collecting positive ratings and reviews
Building a social following online
4. Determine Your Initial App Launch Approach
Now you need to think about setting up your launch for success. Will you launch a Minimum Viable Product? Or a mature product? Will you have a soft launch? Or choose a hard launch approach? It all depends on your business goals.
Here are the different approaches to launching a mobile app:
A Minimum Viable Product (MVP)
An MVP allows you to launch an app with a core set of features which will enable you to test and validate fundamental concepts so you can improve your product. With iterative enhancements, you will be able to understand what your users want so you can better address their pain points.
Developing an MVP will also shorten time to market as well as reduce the cost of development. The product discovery phase should include your prioritized product roadmap, which will allow you to determine what you need for your MVP.
A Soft Launch
A soft launch is a smart approach to take if you want to release your app to a restricted market before spending a lot of time and money on a full launch. The main reason why soft launches are beneficial is because it's similar to a test run. You can identify bugs and determine feature improvements in a smaller, more targeted market by running a beta test. With a soft launch, you can gather user feedback to drive future product iterations and better prepare for the hard launch.
A Hard Launch
Choosing the hard launch approach will allow you to launch your app fully to the market, faster. Hard launches are more expensive and are often used by large companies that have the budget to support it. The reason why companies would choose a hard launch approach is to get to market faster, giving them a competitive advantage.
Further Reading:
Closing Thoughts
Marketing your app shouldn't be an afterthought; instead, it should be an ongoing, iterative process that includes interrelated and dynamic areas of focus. By including these four essentials steps in developing a go-to-market plan, you'll be able to gain a competitive edge in the saturated app market.
Preparing a go-to-market plan for your app will help you define your product properly, identify market demand and target audience, determine a monetization strategy, and plan a robust marketing and user acquisition strategy to increase your chances of mobile app success.