With so many PPC agencies claiming to be the best, finding an experienced, reputable, results-driven one for your business is always challenging.
In this guide, I will not only provide a curated list of the top ten choices, but I will help you select the best paid search marketing agency for your business.
Let's begin.
---
---
Top 10 Paid Search Marketing Agencies
Here are the leading PPC companies for 2023 and ahead: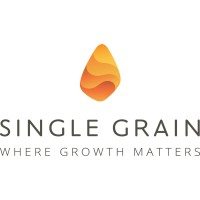 Single Grain is a full-service digital marketing company that has provided ROI-focused paid marketing services for twelve years. They have expertise in all aspects of pay-per-click management, including Google, Bing, Facebook, Twitter, LinkedIn and YouTube ads.
Their PPC campaign management program brings together cutting-edge strategies and research, ongoing optimization and testing, and an obsession with performance to ensure that you get the most engagement for your specific budget.
How do they achieve great results consistently? First, their skilled paid ads team creates a custom PPC strategy for your company. Then they identify powerful new revenue streams for your site to expand into, optimize your target keywords and bids for the best results, and drive more traffic to your website through real-time campaign testing. 
They've worked with some of the biggest names – Amazon, Airbnb, Salesforce, Uber – to increase conversion volume from LinkedIn, Facebook and Google Ads while increasing ROAS.
Key Services:
Planning and execution of paid search marketing strategy
In-depth research of the client's industry competitors
Creation and optimization of relevant ad campaigns and ad copy
Measurements of ROI and implementation of PPC optimization tips
Strategic search for relevant keywords with a focus on conversion
Regular tracking and monitoring of ongoing campaigns
Creating campaign progress reports regularly
Advanced campaign consultation, including geo-targeting and day-parting
Integration and reporting for back-end CRM
Finding new market opportunities
Single Grain Specializes In:
Intelligent bidding solutions to maximize the pay per click campaign ROI
Display and Search Ads to ensure scaled conversions with cost-effective CPCs
Dynamic Search Ads strategies to get the most out of the non-branded keywords
A/B testing to regularly optimize ad copy, images and CTAs for better conversions
Offline Conversion Tracking (OCT) and connecting with your CRM to track the quality of your Google leads
Specific, insightful and comprehensive reports comprising detailed progress of each of your KPIs
Top Clients:
Amazon
Uber
Airbnb
Salesforce
Bittrex
Polymath
Pricing: They offer custom pricing plans as per your business goals and requirements.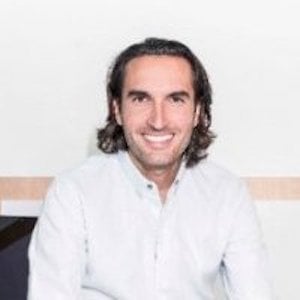 Yaniv Masjedi
CMO, Nextiva
Their expertise has helped Nextiva grow its brand and overall business
Check out Single Grain founder Eric Siu's short video on how to create ads that convert more sales:
2) Directives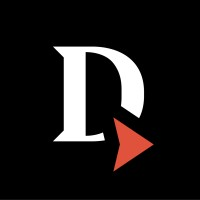 Directives is a renowned SaaS-based digital marketing company that offers paid search marketing services. Headquartered in California, Directives helps in-house marketers exceed their revenue goals through performance marketing via paid search and other digital marketing services.
Directives claim to achieve a 148% increase in conversion, 147% decrease in Google Ads CPA, and 457% increase in monthly paid leads for its customers.
Key Services:
Launching multi-channel paid marketing campaigns.
Using LTV:CAC financial modeling for SaaS companies.
Accurate measurements of ROI.
Regular tracking and monitoring of ongoing campaigns.
Creating reports for tracking a whole slew of metrics.
Directives Specializes In:
They have the best marketing team of paid search professionals who combine customer intelligence with sophisticated messaging and placement to reach customers at every crucial stage of the buyer journey.
They use a customer-led approach to drive qualified traffic and increase brand awareness and sales.
Their PPC team leverages first-party data for brand awareness conversion improvement.
The ads created are based on customer needs and JTBD (Job To Be Done) approach.
They efficiently delete middle-of-funnel tactics and directly capture SQLs (Sales Qualified Lead).
By implying LTV:CAC ratio, they improve capital allocation. They go beyond ROAS and use the ratio to measure the actual revenue impact of paid ads on sales.
They launch multi-channel campaigns to increase brand awareness at a bigger scale, reach high-intent conversions, scale brand advertising, and lower your customer acquisition costs.
Top Clients:
CISCO
Samsung SDS
Varonis
Backline
Betterment
Sumo Logic
Contact Details: [email protected], 1-949-214-4024
Pricing: Directives offer hourly and project-based pricing plans, ranging from $150 – $199 per hour.
Dive Deeper: SaaS Lead Generation: How We Improved Axure's Lead Quality Overnight
3) Lounge Lizard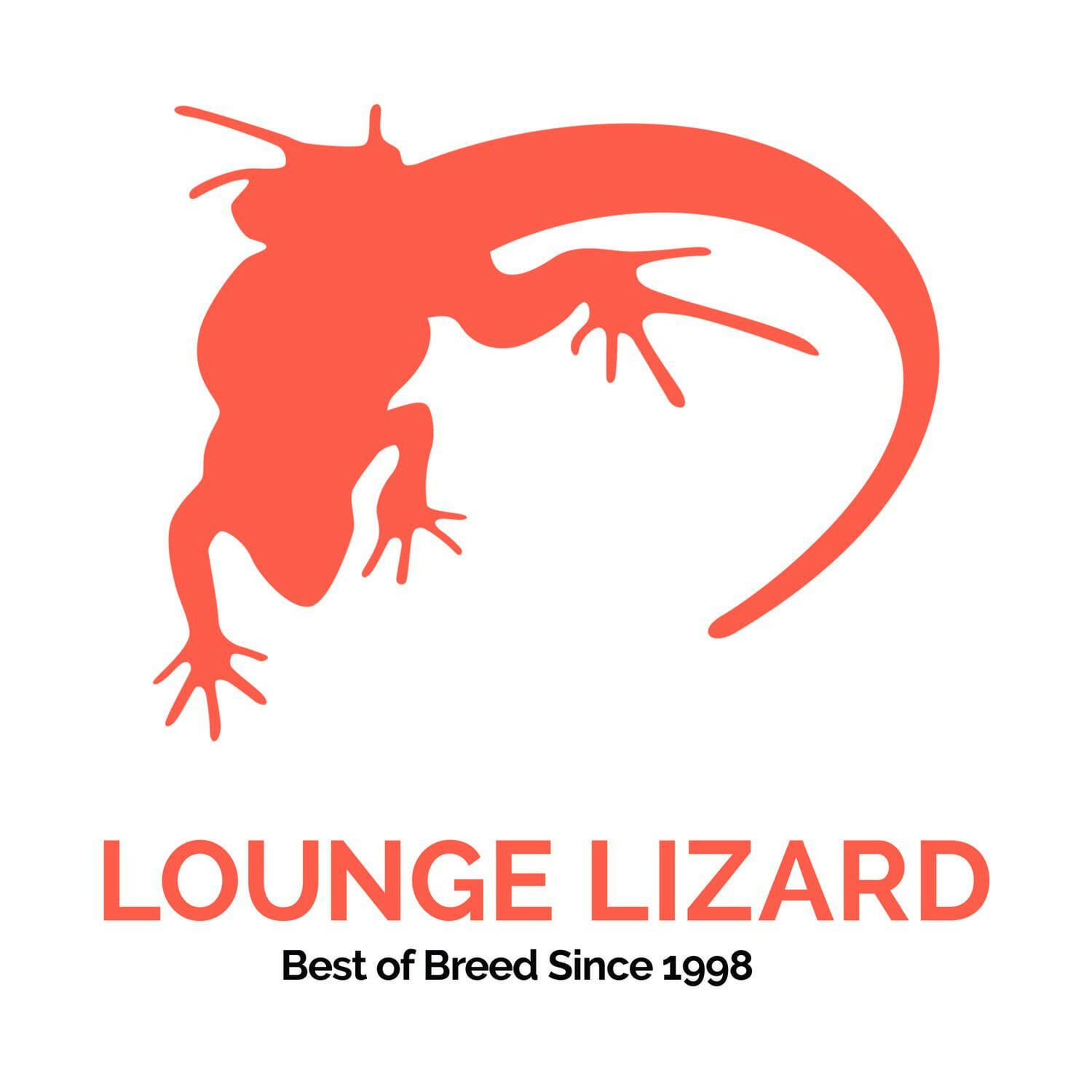 Lounge Lizard is a leading PPC management agency that launched in 1998. They have successfully helped several small- and large-scale brands achieve their business goals, including Canon, ESPN and Nikon.
This agency has an experienced and trained paid ads team that provides customized PPC campaigns based on your campaign goals. They offer ROI-focussed PPC services to increase your traffic, website conversions, and revenue faster and at a cost-effective price.
Currently, they have active offices located in four different locations: New York City, Long Island, Washington D.C., and Nashville.
Key Services:
Researching the best keywords based on individual campaign goals.
Performing competitive analysis to enhance your advertising strategy.
Advising intelligent bidding strategies to maximize clicks and target cost-per-acquisition (CPA).
Leveraging remarketing campaigns to help your brand remain on the top of your audience's mind.
Offering creative landing page design and exceptional copywriting tactics to convert clicks to sales.
Advising a better placement strategy to get the full value of your investment.
Offering conversion tracking to track the campaigns and ad copy leading to sales.
Performing daily ad optimization to minimize ad spend wastage.
Lounge Lizard Specializes In:
They have one of the best PPC landing page designing teams to create high-converting PPC landing pages with clear and consistent branding and a strong call to action.
Lounge Lizard has skilled PPC professionals who perform in-depth industry/market analysis and create ad copy leveraging exceptional copywriting skills to generate the highest levels of engagement.
They have experience in Google and Bing PPC Networks and shopping feed management.
Their PPC team is an expert in managing Google Display Network campaigns, Google Text Ad and Banner remarketing campaigns, Google Dynamic Remarketing campaigns, and Google customer and audience matches.
Top Clients:
Canon
Honeywell
ESPN
Nikon
National Geographic
The Walt Disney Company
Contact Details: 1-646-661-7828
Pricing: They offer custom PPC pricing plans as per your business goals and requirements.
Dive Deeper: How Remarketing Can Help Increase Conversions
4) OuterBox

OuterBox is an award-winning PPC agency that offers Google Ads management, shopping management, and Amazon PPC management services.
Established in 2004, the company is now a leading provider of Google Ads consulting services and, being a Google Partner, they stay up-to-date with the latest paid search trends.
OuterBox has a team of more than 90 digital marketing professionals who have helped drive success to more than 500 companies from almost all industries.
Key Services:
Creating and setting up a new ad campaign based on your unique business goals.
Creating user intent-focussed ad copy.
Suggesting and managing ad extensions, such as site links, promotion extensions, product extensions, etc.
Researching and refining campaign keywords regularly.
Negative keyword expansion leading to cost savings.
Managing ongoing bids on a campaign basis to minimize ad spends.
Tactical planning and goal alignment for search, social, display, and video ads.
A/B testing for landing pages, ad copy, bid strategies, etc.
Audience targeting and refinement.
Data analysis and troubleshooting.
OuterBox Specializes In:
The PPC campaigns of OuterBox are focused on ROI and aim to deliver a 5-to-1+ return.
Their team of PPC specialists communicates with the clients throughout the month and provides a detailed report outlining everything they have optimized.
They track conversions and analyze results regularly. Accordingly, they change ad copy, modify bids, and take every required step to drive leads at the lowest possible cost per lead.
They also have a team of Amazon PPC ad managers to give you a successful Amazon PPC ad campaign.
OuterBox Google Ads specialists are focused on improving the quality of inbound leads other than quantity.
They help you run a result-oriented Google Ads campaign that gives you the best returns on investment.
Notable Clients:
Rocky
University Hospitals
Atlas
Epicor
Tronair
Jegs
Contact Details: 1-866-647-9218
Pricing: They offer custom PPC pricing plans as per your business goals and requirements.
Dive Deeper: Beginner's Guide to Amazon PPC Ad Campaigns
5) Disruptive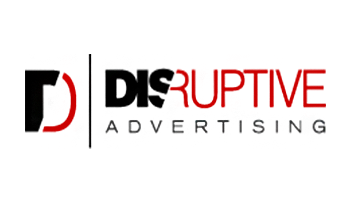 Disruptive is a dedicated PPC digital marketing agency with more than 1,000 positive reviews. They started in 2012 and now manage more than $250 million in digital advertising budgets annually.
They have also earned more than 50 local and national awards, highlighting their excellence in paid search management services.
Key Services:
Creating, managing, optimizing, and analyzing Google Search Ads, Display Ads, Shopping Ads, and Microsoft Ads.
Running retargeting campaigns based on target demographics.
Researching and refining ongoing keywords for better ROI.
Creating ongoing ad copy to improve the ad quality score resulting in lower CPC and higher profits.
Disruptive Specializes In:
Disruptive uses a strategic approach in Google Ads to generate and nurture the lead through the buying funnel.
They have an internal team of experts in Google shopping and feed management to get you 18% higher revenue per click than text ads.
Disruptive also specializes in Microsoft ads to catch over 63 million searchers who are not on Google.
Retargeting is another area where they nurture your most qualified non-converted traffic by using a multi-platform approach.
Notable Clients:
Adobe
BPI Sports
Horse & Rider
Davinci
NASM
TruDog
Contact Details: 1–877-956-7510
Pricing: Disruptive offers hourly or project-based pricing plans, ranging from $150 – $199 per hour.
Dive Deeper: 9 Google Ads Trends You Can't Ignore in 2023
6) Smartsites

Smartsites is a leading PPC management agency with certified PPC experts to grow your brand. Headquartered in Paramus, New Jersey, Smartsites has been ranked as a top-three pay-per-click company by GoodFirms.
With a team of more than sixty designers, developers, and PPC certified experts, they have the experience in beating your competitors to give you the desired growth.
Key Services:
Applying data-driven strategies.
Providing exclusive beta access to PPC campaign tracking tools.
Developing and designing landing pages.
Conducting remarketing.
Planning and carrying out advanced bidding.
Perform market segmentation.
Provide real-time reporting.
Displaying ads on Google, Microsoft, and other channels.
Smartsites Specializes In:
SmartSites have in-house, dedicated, and certified PPC experts to identify your target audience and quickly create ad campaigns that fulfill your business goals.
The PPC team analyzes your needs and accordingly opts for local, national, or e-commerce PPC ad campaigns.
They get data from thousands of PPC campaigns from different industries and use the insights to beat your competition.
The SEM team regularly provides a detailed and transparent report to uncover actionable insights to improve your campaign's ROI further.
Notable Clients:
Mind & Body Health Center
Chicago Watermark
CT Garage Services
Event Source Tickets
Carolina Septic Pro
Anko Products
Contact Details: 201-870-6000
Pricing: SmartSites offers hourly or project-based pricing plans, ranging from $100 – $149 per hour.
Dive Deeper: E-commerce Advertising Strategy: How We Doubled PPC Sales for ThinSlim Foods (with a 3X+ ROAS)
7) Ignite Visibility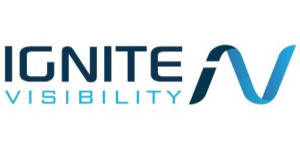 Ignite Visibility was launched in 2013 as a full-service digital marketing agency. Now, they have ninety full-time employees have have been named one of the top 10 best pay-per-click agencies in the USA by 10BestPPC in 2020.
In addition, they are a premium partner to Google, Facebook, and Microsoft. They have over 150 notable clients and manage over 50 million in paid media advertising on various networks.
Key Services:
Creating a bidding strategy.
Analyzing and finding the right keywords.
Managing budget.
Preparing ad copy to display ads on Google, Bing, and other channels.
Performing A/B testing to improve ROI.
Optimizing landing pages.
Conducting remarketing.
Planning and carrying out advanced bidding.
Performing market segmentation, audience targeting, and refinement.
Providing real-time reporting.
Ignite Visibility Specializes In:
Ignite's paid media services are ROI-focused, hence offering precise tracking and funnel-based media strategies that are transparent and feasible.
The PPC team integrates paid ads with social media, CRO, SEO, content marketing, and public relations to get the best results.
The team performs consistent A/B testing to tailor a unique paid campaign for each client.
They use traffic and targeting tactics to focus on precise intent-targeting to ensure that each ad is placed in front of the client's target audiences.
They have in-house content writers to develop conversion-driven, custom ad copy to drive excellent results.
Notable Clients:
Tony Robbins
Wedding Wire
Mission Federal Credit Union
Lancer Skin Care
Contact Details: 1-619-752-1955
Pricing: They offer custom PPC pricing plans as per your business goals and requirements.
8) Evestar

Evestar was launched in 2018 and is headquartered in Miami. It is a top PPC services company specializing in paid search marketing across different channels like Google, Facebook, YouTube, Pinterest, and TikTok.
They have worked with companies in industries like apparel, supplements, cosmetics, food & beverages, and consumer tech & electronics.
Key Services:
Creating and setting up new ad campaigns.
Preparing action-focused ad copy.
Researching and refining the existing campaign keywords to minimize costs and maximize profits.
Negative keyword expansion to cut down on ad spend wastage.
Tactical planning and goal alignment for search, social, display, and video ads.
A/B testing for ad copy, landing pages, bid strategies, etc.
Audience targeting and refinement to generate the best results.
Creating and sharing detailed monthly reports to track campaign progress.
Evestar Specializes In:
Evestar focuses on the fundamental metrics of your business, such as CR (Conversion Rate), AOV (Average Order Value), and LTV (Lifetime Value), to design exceptional ad campaigns that deliver the best results.
They specialize in Google Ads and YouTube ads.
The PPC ad specialists focus on Google Search & Shopping as the primary channel to drive immediate ROI and maximize value from the existing brand image.
They perform brand audits and review 100+ individual details to achieve long-term success and brand growth.
Notable Clients:
Wellgenix
Smarty Pear
Imperia
Elan
Fraicheur Paris
K-Deer
Contact Details: 1-954-546-3403
Pricing: They offer custom PPC pricing plans as per your business goals and requirements.
9) Black Propeller

Black Propeller is a Maryland-based full-service PPC advertising company. The agency was founded in 2011, and since then, they have managed more than $2,000,000 in PPC advertising annually for their clients.
This agency is a Google Partner, a Bing Ads Elite SMB Partner, and a Facebook Marketing Partner. Their Account Managers and Paid Search specialists use best-in-class software and tools and are highly recognized for delivering desired results.
Key Services:
Managing Search and Display ads.
Performing competitor research.
Managing analytics integration.
Performing ad copy testing.
Designing click-worthy banner ads.
Finding relevant target audiences based on campaign goals.
Setting up conversion tracking and geo-targeting.
Protecting click fraud.
Implementing call tracking and recording.
Providing custom reports and dashboards.
Black Propeller Specializes In:
Black Propeller has a knowledgeable PPC management team to research your market extensively to formulate a comprehensive and competitive PPC marketing strategy.
They develop a personalized strategy and manage your campaigns effectively using call tracking and recording software, conversion tracking, analytics, etc.
They follow PPC optimization best practices like regular keyword review, negative keyword grooming, keyword expansion, A/B ad testing, geo-targeting, day parting, historical performance review, etc.
They match the search intent of your target keywords with ad copy, CTAs, and landing pages to turn clicks into ROI.
Notable Clients:
U.S. Mortgage Corporation
Estets
Next Day Floors
Pointman
Contact Details: 1-866-794-0215
Pricing: They offer custom PPC pricing plans as per your business goals and requirements.
10) HigherVisibility

HigherVisibility is an award-winning PPC management agency that has been in the business since 2009. Headquartered in Tennessee, this paid ad agency has worked with hundreds of companies, from small businesses to Fortune 1000s.
HigherVisibility has been recognized as a leading digital marketing and PPC agency by several third-party review sites like Google, Clutch, and Upcity.
Key Services:
Regular testing of ads to significantly improve ROI.
Campaign adjustments based on the latest trends.
Keyword performance monitoring and bid adjustments.
PPC performance reporting based on the target KPIs.
Effective keyword targeting and ad copy creation.
High-converting landing page creation based on campaign goals.
HigherVisibility Specializes In:
HigherVisibility offers ad A/B testing, keyword research, bid targeting, and quality score-focused ad copy creation to generate leads and sales at a cost-effective ROI.
They have an experienced team of certified paid search specialists to manage search and display campaigns.
They thoroughly research competition and other vital factors to ensure that your ads reach their full potential.
They have expert landing page designers to create effective landing pages with actionable calls-to-action to maximize goal conversions.
They also provide an online dashboard where clients can have instant access to all of their essential paid search campaign information.
Notable Clients:
Allied
Allure Bridals
Caliber Collision
Restoration Roofing
Smart Box
Fitness19
Contact Details: [email protected], 1-888-212-4458
Pricing: They offer custom PPC pricing plans as per your business goals and requirements.
What Is Paid Search Marketing?
Paid search marketing – a.k.a. pay-per-click (PPC) advertising, search engine marketing (SEM) – is an auction-based advertising service provided by search engines like Google, Bing and Yahoo, that allows businesses to run ads that they only pay for when someone clicks on their ad.
In the pay-per-click advertising model, advertisers bid for the fee they would like to pay for each click on their ad by the searcher. This fee is called the cost per click (CPC). The bid and the ad's quality score determine how often the ads appear in the search engine results for the target keywords.
For example, when you Google a search term, the results that appear at the top of the SERPs are always the paid results (i.e. ads):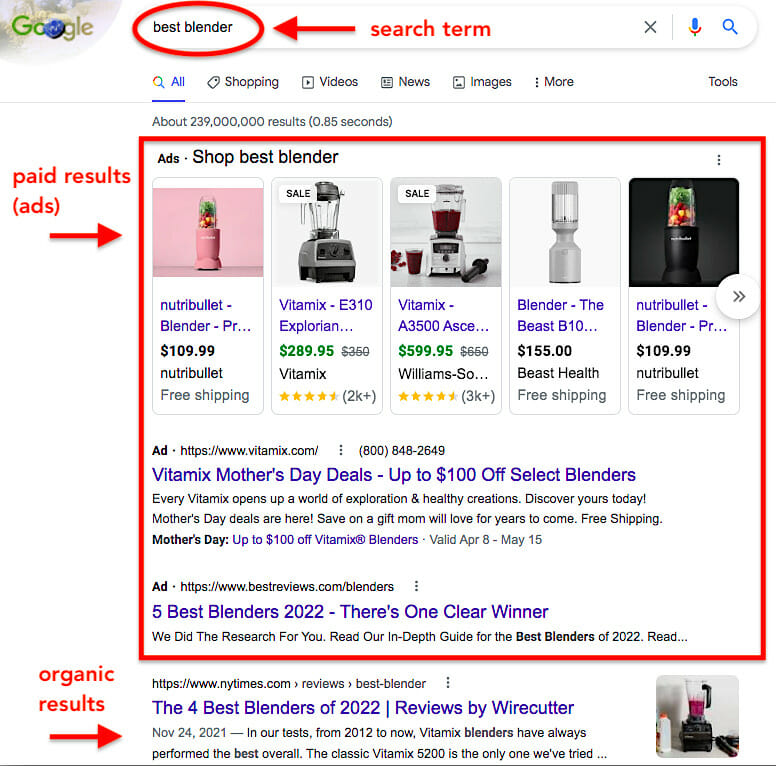 Learn More:
* The Best Paid and Organic Search Channels for 2023
* How to Optimize Your PPC Advertising Campaign to Get the Most Out of the Holidays

The Benefits of PPC Advertising
For any business to succeed online, it is crucial to be visible in the major search engines. But getting to the top of the search engine results pages with SEO alone can take more time than you'd like.
Therefore, paid search advertising is a much-used solution to quickly rank in the SERPs by displaying your ad at the top of the search results appearing for the most relevant query (see image above in previous section).
Moreover, the success rate of paid search marketing is always high. In fact, by 2024 the paid search market size is expected to grow by over $191,104,000: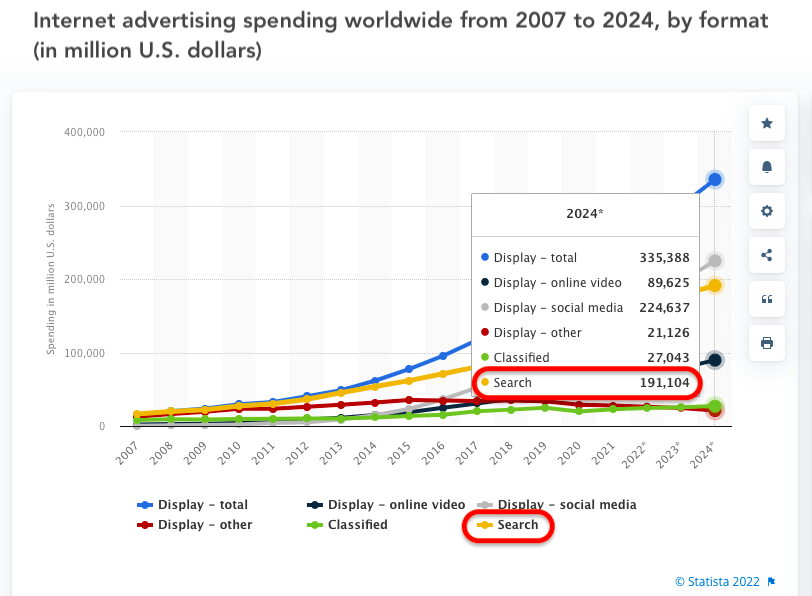 Well-crafted, targeted ads can really increase the potency of a marketer's advertising efforts. When paired with an optimized post-click landing page, ads reach their full potential.
Here are the top benefits of using PPC services to boost your business growth:
Pay-per-click ads improve brand awareness because your business gets displayed at the top of the search results for your target locations and keywords.
You can also target your advertisements to a specific group of people, including those who previously visited your website.
PPC marketing lets you generate immediate leads, which is otherwise challenging via SEO or email marketing.
PPC helps to generate marketing leads irrespective of the Google algorithm changes because pay-per-click ads are not affected by organic search engine ranking algorithm updates.
You can easily track your marketing goals and measure your returns on investment.
Dive Deeper:
* 10 PPC Trends You Can't Ignore in 2023
* How to Improve E-Commerce Landing Pages with Paid Ads Data
* How to Lower E-commerce PPC Advertising Costs with Email Marketing

Why Do You Need a PPC Management Agency?
PPC search marketing agencies have the skills and experience to help you maximize your marketing ROI and let you unlock hidden growth opportunities to achieve your desired business goals quickly.
Qualified PPC professionals will help you get a definite edge over your business competitors, so if you do not want to risk your ROI, you should always work with a paid search expert.
Here are some of the top reasons why you should work with an experienced PPC management agency:
Regular Monitoring and Optimization of Your PPC Campaigns. PPC campaigns need constant monitoring, analysis and optimization, and paid media firms have dedicated account managers to regularly monitor the performance of your ads, determine what works and what doesn't, and optimize the ads accordingly to ensure good ROI.
Expert Handling of the Complexities of Paid Ads. Paid search campaigns have several aspects that demand careful handling. These include advising the best bid strategies, leveraging ad rotation, pausing high-budget keywords that don't generate conversions, working on quality score improvement, and using the right ad extensions. Most experienced PPC service providers are premier Google Ad Partners and they also have other relevant PPC certifications to showcase their expertise in paid search advertising.
Right Keyword Selection. The success of pay-per-click marketing campaigns largely depends on the selected keyword. PPC specialists focus not just on choosing the right high-traffic keywords, but those that bring in the best conversions. They expertly research and select the long-tail keywords that are most often used to search for your product or services. Also, they regularly introduce new keywords, hence ensuring higher ROI.
Compelling Ad Copy Preparation. Successful PPC campaigns also need convincing ad copy to get visitors to click on your ad. Reputable paid search marketing agencies study and understand your target audience, competition, industry, and business goals in order to create ad copy that is strong enough to increase clicks.
Staying Updated on Powerful PPC Trends. Paid search is dynamic, and therefore you need to remain on top of the latest PPC trends to generate maximum ROI on your campaigns. A paid media agency's job is to always stay informed of the latest changes and trends in the PPC industry. Accordingly, they use innovative strategies and tools to drive the best results.
Dive Deeper:
* 22 Alternative Ad Networks for Best PPC Conversions in 2023
* A Simple Hack to Combine Facebook Ads and Google Ads
* How This E-commerce Store Doubled Its Revenue Using Our Facebook Ads Advice

How to Choose the Right PPC Company
Before hiring a paid search advertising company, consider these five things you should look for in a PPC company:
Case Studies
Client case studies help uncover vital insights regarding the company's projects and the results achieved. Look for case studies on the agency's website. Most top PPC services will showcase their case studies on their home page or a dedicated case study page that should be easy to find in the menu: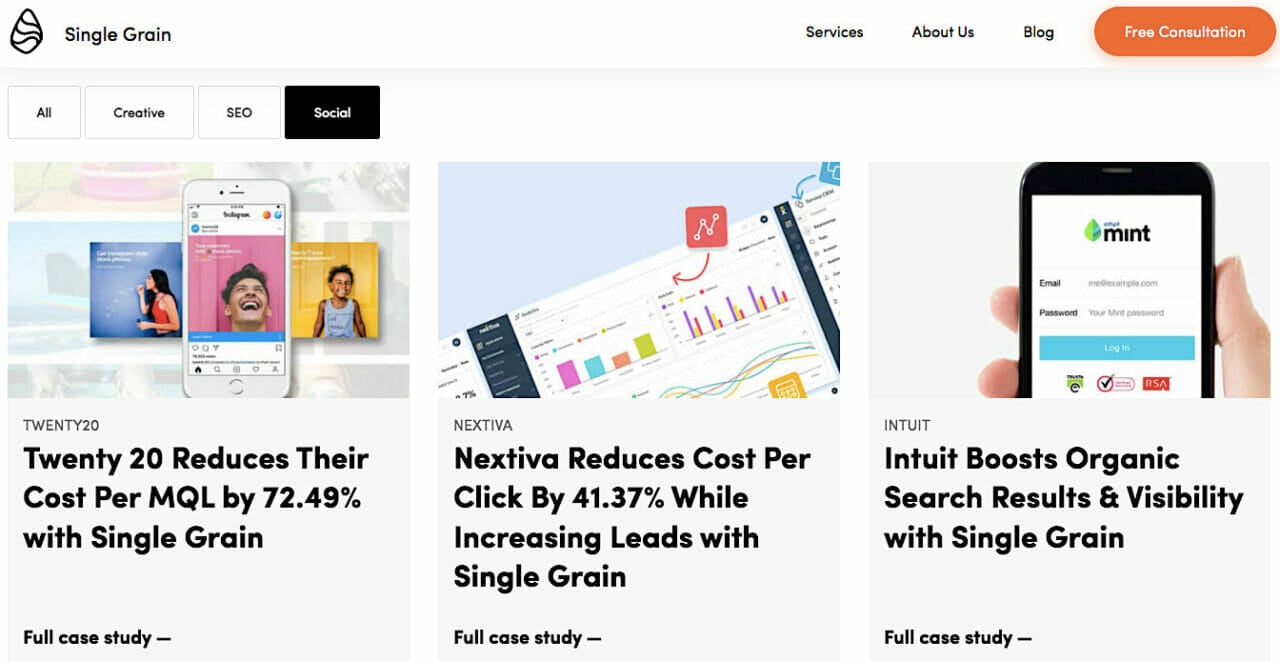 If the case studies are relevant to your industry and match your business goals, you can consider the company for an initial call or meeting.
Testimonials
Look for customer testimonials on the agency's website as they are a measure of the their credibility in the market and determine how the company helped previous customers boost growth. Testimonials coming from reputable businesses are a green light that the PPC agency is one of the best in the market.
Hence, if the testimonial is positive and mentions solving a problem that your business is facing, consider the company for your PPC project. If the testimonials come from big brands, even better.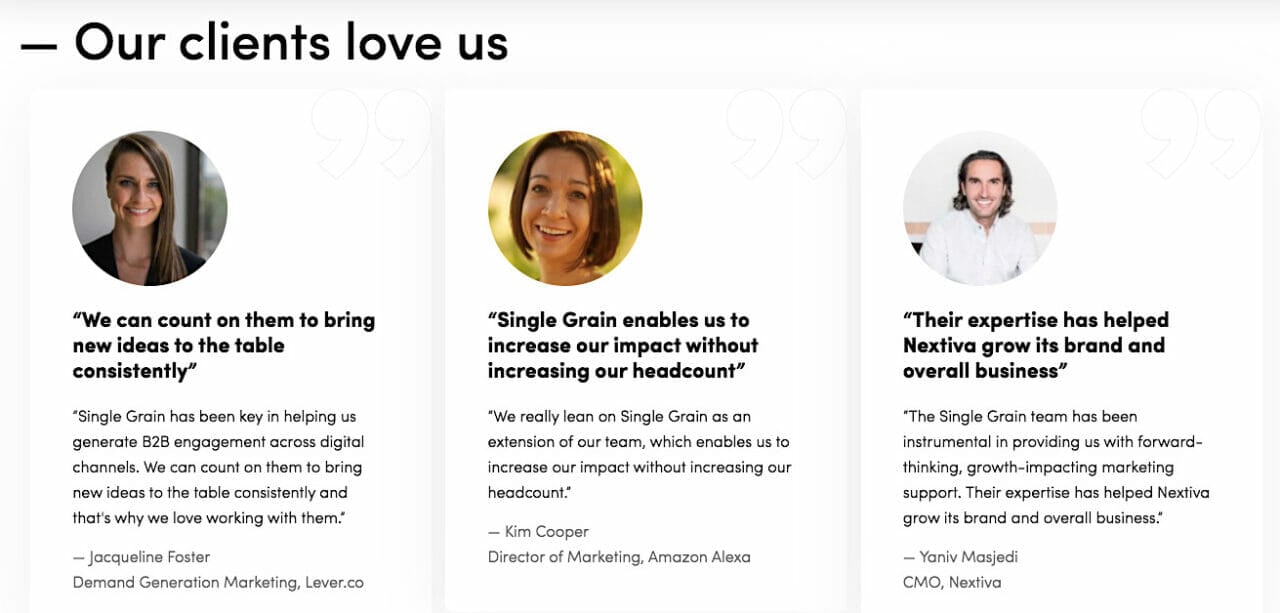 Ratings
Ratings are sources of feedback from clients, so, again, PPC services having higher ratings from several customers are a good choice. Look for an agency's ratings on outside review sources such as Google My Business, GoodFirms, Clutch, G2, The Manifest, etc.
If the company has lots of positive ratings from a good number of customers, then you can should feel confident reaching out to initiate a call with them.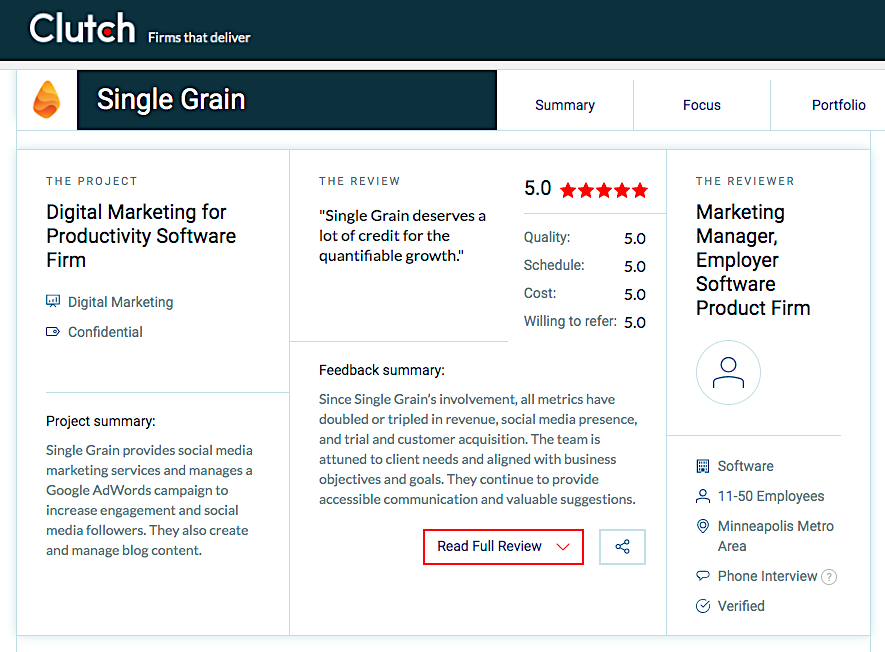 Experience
The best PPC companies have vast experience in their field. Hence, you should always look for the agency's expertise on their site. How many years have they been managing PPC projects? Who are their clients? Do they have relevant experience in the industry you serve?
Having a "yes" to these questions is crucial; otherwise, you will select a company that does not have the required experience to manage the products or services your business sells.
Strategy and Reporting
Finally, you should review the PPC strategy used by the agency. Ideally, they should provide a custom PPC strategy based on your unique business goals.
Before signing a contract, you should have an initial consultation with the company to find out their PPC work process. Getting answers to these questions is crucial:
Do they offer dedicated PPC account managers?
How often can you communicate with them?
What are the modes of communication?
What kind of reports do they provide?
How do they measure PPC campaign success?
How do they select the KPIs?
How do they refine the target audience?
Do they offer data-driven strategies?
What are the PPC tools they use in their strategy?
When you find answers to the above questions, it becomes easier for you to partner with the PPC agency that has the required skills and experience to help you achieve your business goals.
Dive Deeper:
* 5 Great PPC Tools to Crush Your Competitors
* How to Gauge the Success of Your PPC Campaign
* How to Get Started With Paid Performance Marketing

How Much Do PPC Companies Charge?
The pricing structure of top PPC companies varies depending on your business goals, industry, and the time required to achieve those goals.
Most pay-per-click agencies offer different pricing options, such as:
Flat PPC management fee on a project basis plus a percentage of ad spend
Hourly charge for smaller companies who require a fixed number of PPC work each week or month
Custom project management fee based on the client goals
Flat fee per month + bonus based on ads performance
Most commonly, agencies go for the flat fee model, and percentage on ad spend.
For example, the flat fee could be $2,000 a month, and the percentage could be 5% of the total ad spend. If the total ad spend is $10,000, then the PPC management fee will be $2,000 + $500 = $2,500.
Related Content:
* How Apple's iOS 14 Release May Affect Your Ads (& What to Do About It)
* Google Privacy Sandbox: What Does It Mean for the Future of Targeted Ads?

Ready to Hire a Paid Search Marketing Agency?
The top PPC companies in the world are always proactive in their approach and follow the search engine guidelines to create compelling ads that match your business goals.
Follow the guidelines suggested in this article to choose the best paid search marketing agency with relevant experience running multi-channel PPC campaigns.
Remember, trust is crucial when making a selection. Carefully look through the testimonials, case studies, and industry experience before you partner with any agency.
Schedule your FREE consultation with Single Grain's paid search experts to discuss your needs.👇
Or learn more about what we can do for you here 👉   Paid Search Marketing Agency