Updated September 2023.
TikTok has become the new social media platform of choice for brands worldwide. The reason for this is simple: TikTok has unquestionable advertising potential.
Companies advertising on TikTok have found incredible results at lower costs than more mature platforms like Facebook and Google. But given how differently it works compared to these latter companies, many brands have chosen to work with TikTok marketing agencies to handle their campaigns.
If you're looking to hire a TikTok ads agency to help you scale your business, this article will explain how to choose one and give you five options of the best TikTok marketing agencies.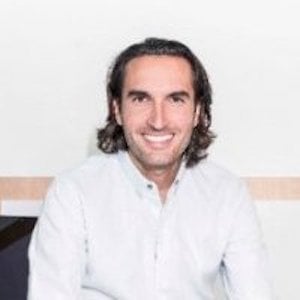 Yaniv Masjedi
CMO, Nextiva
Their expertise has helped Nextiva grow its brand and overall business
How to Choose the Right TikTok Ads Agency
When hiring the right advertising agency to run your TikTok ads campaigns, there are some things to keep in mind.
Creativity
Creating content on TikTok is unlike any other social media platform due to three crucial reasons:
Its content is exclusively video-based.
Its content must engage users quickly.
Its content must have a native appeal (since Gen Z doesn't like advertising).
For these reasons, TikTok marketing agencies must be highly creative to produce short, engaging videos that don't look like ads. A cookie-cutter approach just won't make it.
In this sense, a TikTok agency works more like a traditional advertising agency because they excel in creativity over more direct-based marketing approaches used with Facebook and Google. They may also use influencer marketing to gain audience trust.
Versatility
Thinking that TikTok is all about dance challenges and other frivolous content would be a big mistake. A wide range of content goes viral; you only need the capacity to adapt. Consequently, TikTok marketing agencies must be versatile and create all types of high-quality content, whether that is:
Adapting to a variety of trends (like sounds and hashtags)
Hopping onto the latest challenge (not just a dance one)
Collaborating with influencers
Better yet, they must have worked with companies in various industries, including yours. This is especially important if you are in the software and B2B space, a category that hasn't dominated the platform yet.
Proven Results
A TikTok marketing agency must provide testimonials and case studies that prove their years of social media campaign work. If you can't find enough information, ask for it. Some companies don't like to share details publicly but are willing to do so for their leads.
Also, check which brands they've worked with and what work they did for them. Are they taking a canned approach to their content or customizing their services for each client?
Experience Creating Video Ads
Since TikTok is a video-based platform, there are different types of visual content that you can make. Organic videos are a popular example, but many TikTok users also upload slideshows, reels and carousels.
While organic and ad content work hand in hand, your agency will need experience in creating paid TikTok campaigns and how that differs from marketing content. While both types of content look similar, ads differ because they have specific CTAs and are typically promotional-based rather than informative.
Plus, advertising comes with its own compliance requirements. Your agency must know how to make engaging TikTok video ads that fall under the FTC's advertising and marketing guidelines.
It's also important for your TikTok marketing agency to understand why TikTok differs from other platforms like YouTube and Instagram. TikTok draws an audience since the content is usually organic and casual — not too scripted or overdone. Your agency will be able to blur the lines between authenticity and creativity, ensuring your content fits this demand.
Understand TikTok Users
It's no surprise that TikTok attracts a younger audience. A quarter of their audience is in the 10–19 age group. A quality TikTok marketing agency will have a firm understanding of the platform's audience and can use their wants and needs to create compelling videos for your company.
So, what does the younger generation on TikTok demand from brands? Since this age group grew up with technology, they demand creative content that's also realistic. But don't forget to offer content that makes your audience feel good. For example, TikTok offers numerous fun filters; you should use them if appropriate.
Leverage Different TikTok Features
One of the aspects that separates TikTok from other social media platforms is the advanced features available to everyone. TikTok has an intuitive video editing platform and multiple ways to improve the performance of your content. Other TikTok features include filters, effects, stickers, display cards and pop-ups.
The average user may not understand these features, but an agency has the expertise to apply them to TikTok campaigns. They will use the right features to entertain your audience while still keeping your videos organic and authentic.
TikTok always releases new features and improves its platform in different ways. Let's use TikTok Shopping as an example; 55% of users made a purchase after seeing a brand or product on TikTok, making this an effective feature for e-commerce companies. A TikTok ad agency will pay attention to these new features and apply them to your videos.
Keep Up With Trends
Since TikTok is a relatively new and innovative platform, trends are always emerging. Following these trends is an effective way to keep drawing in your audience.
Following TikTok trends also increases your chances of going viral. Trends generate more engagements, resulting in more promotion. TikTok's algorithms can identify trends and favor those using them in their content.
Remember that trends are versatile. Content trends, such as dancing videos, are the most recognizable types. But many features like filters also see big pushes in popularity.
Your brand doesn't need to apply all trends to your content. A skilled TikTok agency will know which trends will work for your industry.
Audience and Analytics
TikTok offers free analytics to anyone with a business account. But measuring those analytics and knowing how they apply to your audience is a skill honed by the best TikTok agencies.
Let's first start with knowing your audience. An experienced agency will not only be able to reach your target audience, but will also know how to use the right tactics to convert them. To ensure your ads are successful, your agency will also track and measure the right analytics that align with your goals.
Which metrics will a TikTok agency track? These can include:
Impressions
Clicks
Conversions
Revenue
Compliance and Regulations
With talks of the U.S. banning TikTok, the social media platform is setting up strict regulations regarding privacy and safety.
What are these regulations? TikTok has a zero-tolerance community policy. This means they will take down any video and possibly flag creators who engage in violence, bullying, pornography, nudity, drugs and alcohol.
All these factors apply to advertising, but businesses have additional regulations to follow. Businesses can't infringe on intellectual property or make false advertising claims, and can't engage in deceptive practices, such as giveaways and contests.
Many industries also can't advertise on TikTok. This includes brands that sell drugs, weapons, adult products and tobacco. Some brands can advertise on TikTok but need special approval. These brands include law firms, medical, and health and fitness products.
A TikTok ads agency will know all these regulations and can identify any restrictions your brand may face. This will avoid any violations and penalties, ensuring your brand can continue running successful TikTok campaigns.
Top 5 TikTok Ads Agencies
Top Clients: Uber, Salesforce, Semrush
Pricing: $10,000+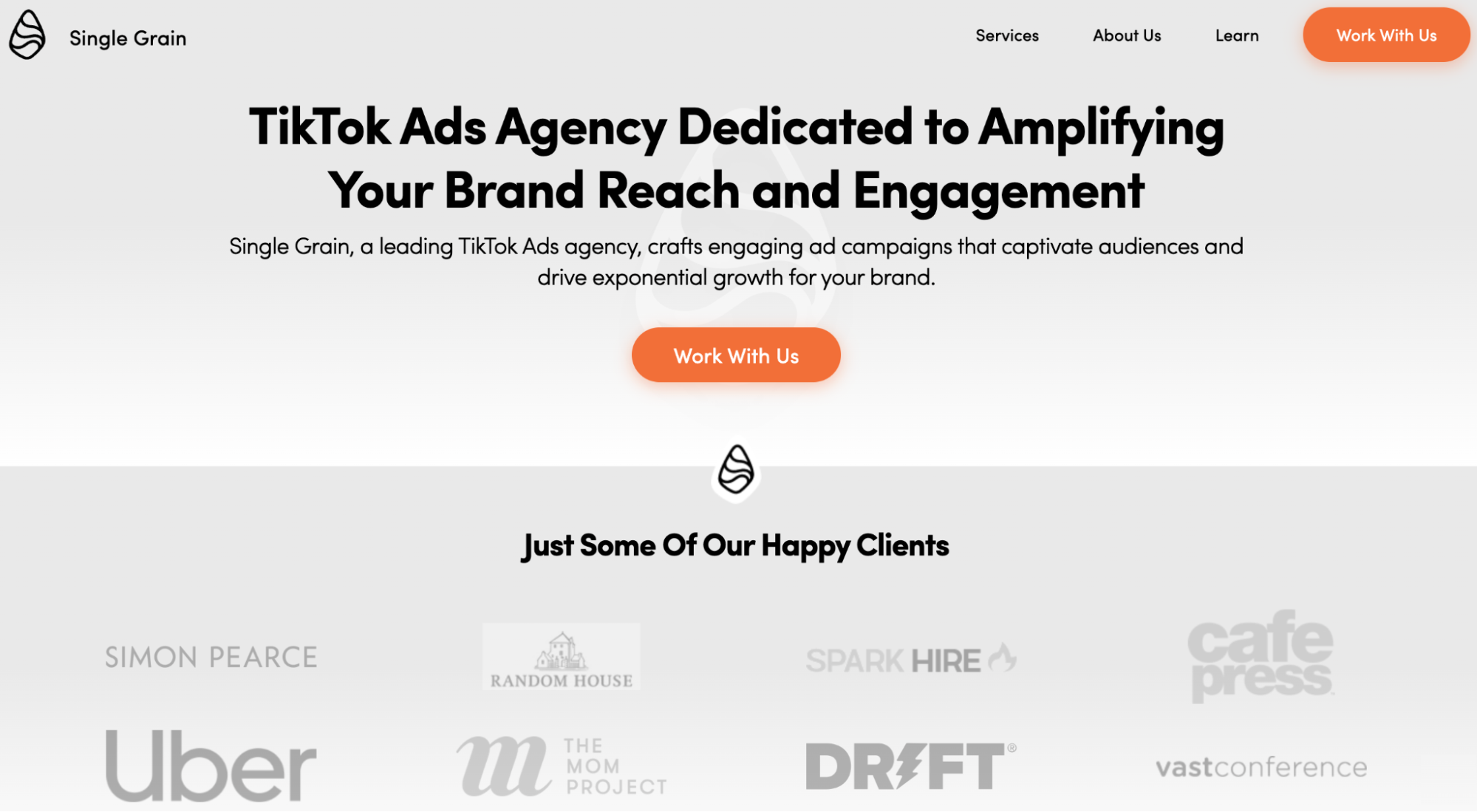 Single Grain is a full-service digital marketing agency founded in 2009. Based in Los Angeles but operating remotely since the pandemic, we have worked with hundreds of companies of all sizes and industries.
We have expert teams that handle SEO, PPC, content marketing, NFT and crypto marketing, conversion optimization, demand generation and other marketing divisions. Because Single Grain has extensive conversion rate optimization (CRO) expertise, we can help you improve your landing pages with A/B testing to maximize your TikTok ads' ROAS.
As a TikTok ads agency, Single Grain is capable of running your campaigns from beginning to end, including:
Understanding your business value proposition, positioning and market
Defining the advertising goals that best fit your business objectives
Studying your prior ad campaigns to leverage what worked and discard what didn't
Reaching your target audience through laser-focused demographic and behavioral filters available on TikTok
Ad format selection and strategizing on the right content type for your brand and niche
Video ad creation and personalizing your video ads to different target audiences
Using influencer marketing to expand the reach of your ads
Writing the advertising copy and selecting the right hashtags
Constantly monitoring the results of your campaigns
Conversion optimization to boost landing page performance
2) Voy Media
Top Clients: Lacoste, Paw.com, Trinity Hills Co.
Pricing: From $5,000 per project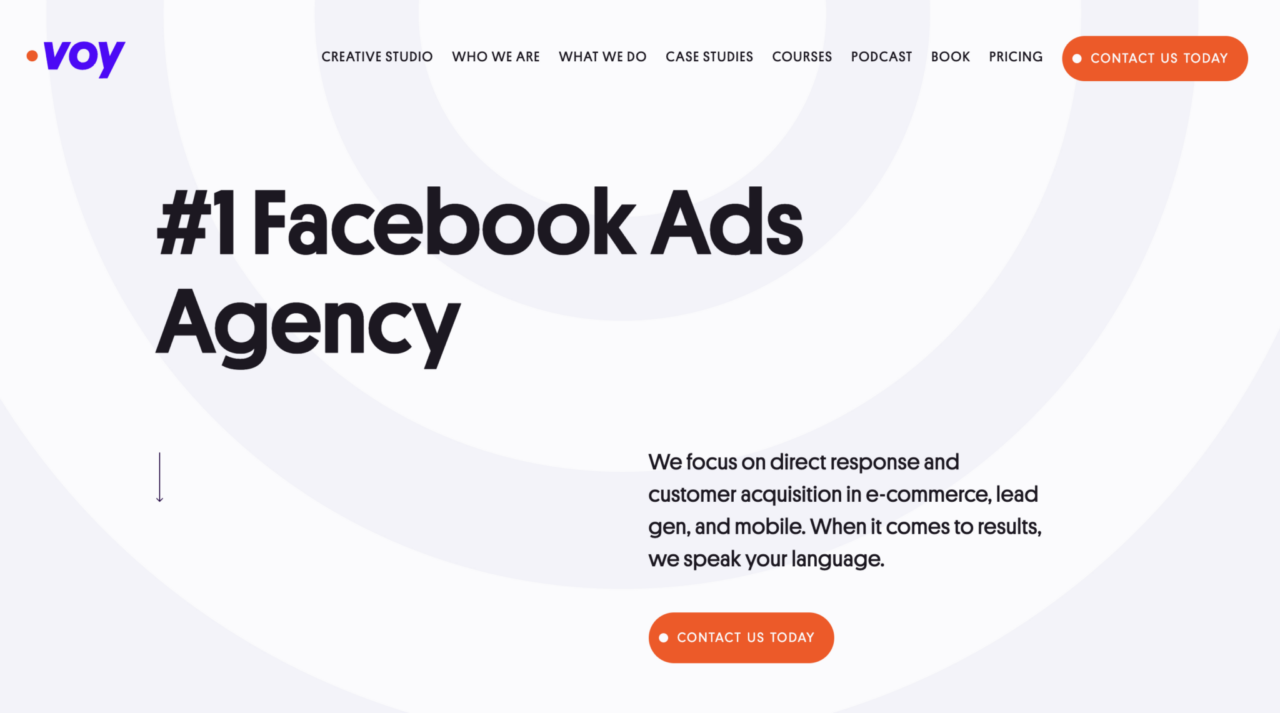 Voy Media is a performance-based, full-service agency known for its Facebook advertising expertise. In the last few years, they have become one of the top TikTok ad management agencies, working with companies ranging from Fortune 500 to D2C, as well as education and tech start-ups.
Voy Media is also respected thanks to its creative studio, which oversees ad creation. This is especially important for TikTok, where video is the only format available.
Moreover, they offer their clients a dedicated account manager and lead strategist. Some of the services that their marketing and creative studio provide include:
TikTok ad campaign management
Retargeting campaigns
Ad video design and custom photoshoots
Copywriting
Video editing and production
User-generated content
Real-time analytics
3) Socially Powerful
Top Clients: The Body Shop, Huawei, Descente
Pricing: Projects start at $50,000+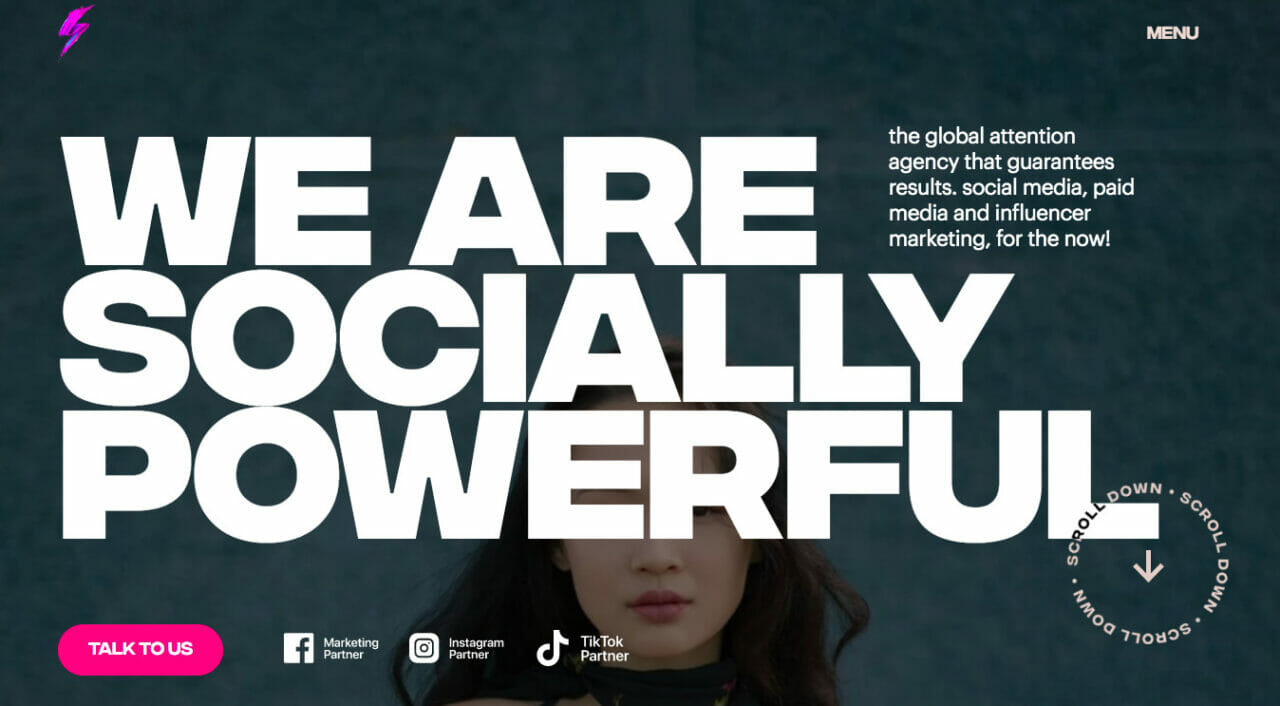 Socially Powerful is a global social media marketing agency with over 50 employees distributed in four offices in every corner of the world. Unlike some other agencies on this list, Socially Powerful defines itself as an influencer marketing agency.
The company states that its approach is "backed by data and creative strategies that are fine-tuned to provoke a desired reaction by getting people talking as well as taking action."
Some of the services Socially Powerful provides include:
Social media strategy ideation for channels like Facebook, Instagram and, obviously, TikTok
Execution of influencer marketing campaigns with top-tier, global social media influencers (although they can also work with micro and nano influencers)
Managing paid media campaigns, with a focus on increasing the reach of your influencer marketing campaigns
Legal guidance to guarantee that the campaign abides by all advertorial regulations anywhere in the world
Handling video production with their own production agency
Talent management, which means they are capable of finding the right talent for your campaign and converting their social clout into revenue for your brand
Community management, with an emphasis on humanizing brands and connecting with your target audience
4) Moburst
Top Clients: Reddit, Samsung, Uber
Pricing: $20,000+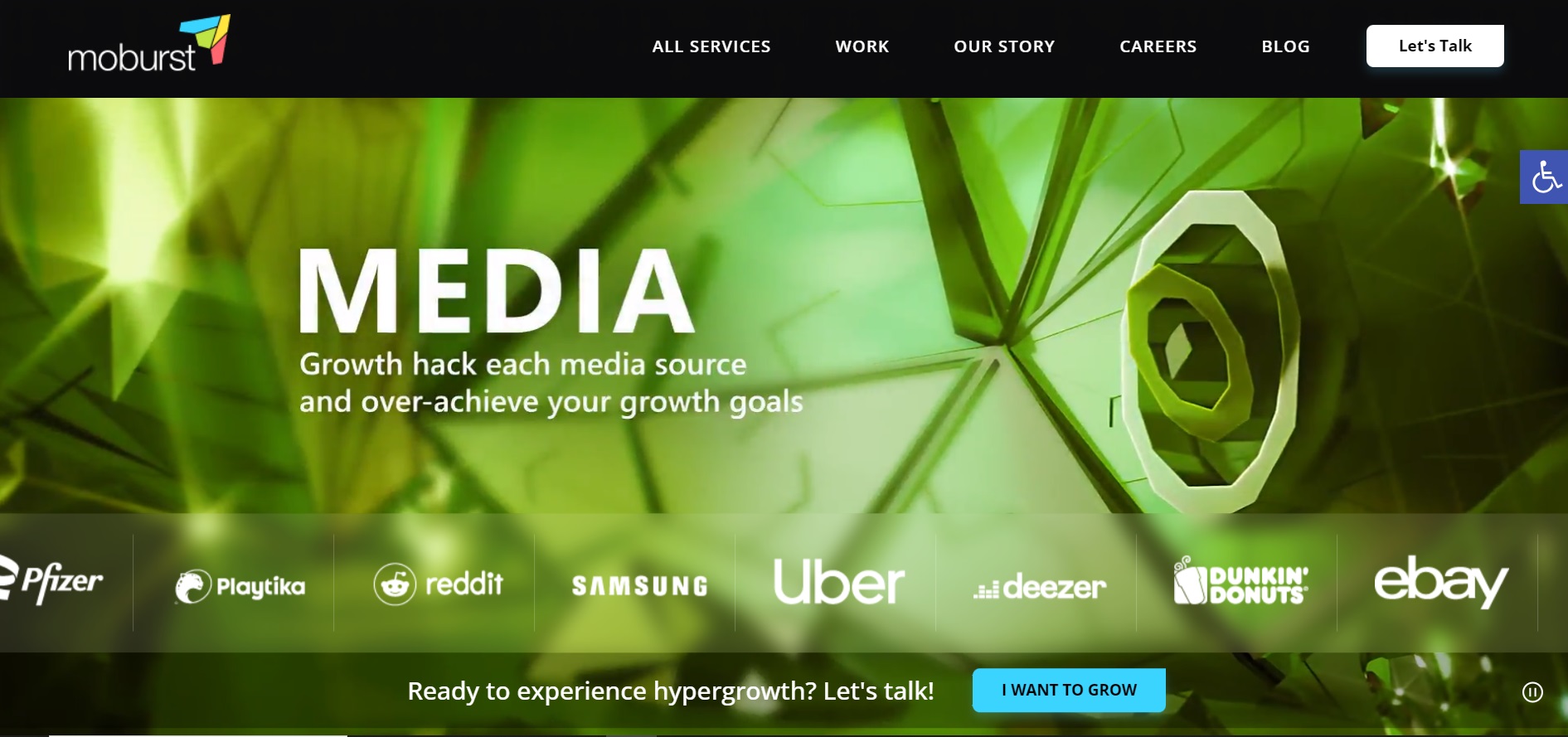 Moburst is a mobile marketing and paid media firm specializing in social media platforms. They generate huge results for their clients, all while keeping their team of experts small and personable. This firm has many impressive awards, winning the Best App Marketing Companies and Top B2B Companies in 2020.
Moburst stands out because they have a huge range of clients. Their portfolio includes work from Fortune 500 companies like Samsung, Uber and Dunkin' Donuts. They also have experience working with clients in various industries, such as Pfizer.
As a TikTok ad agency, they specialize in paid media and organic marketing to grow your brand and develop social credibility. Their secret is balancing paid and organic strategies to position their clients as industry leaders. Moburst offers all-in-one social media marketing packages, and their services are flexible enough for startups.
When you work with Moburst, you'll work with social media experts and a team with experience in every platform. Moburst can identify your audience on TikTok, creating personalized content to engage and grow your followers.
Some of the services this company offers include:
Social media management
Social media strategy
SEO
Product strategy
App development and design
Content marketing
Email marketing
Influencer marketing
5) Viral Nation
Top clients: Smartwater, Logitech, Urban Outfitters
Pricing: $50,000+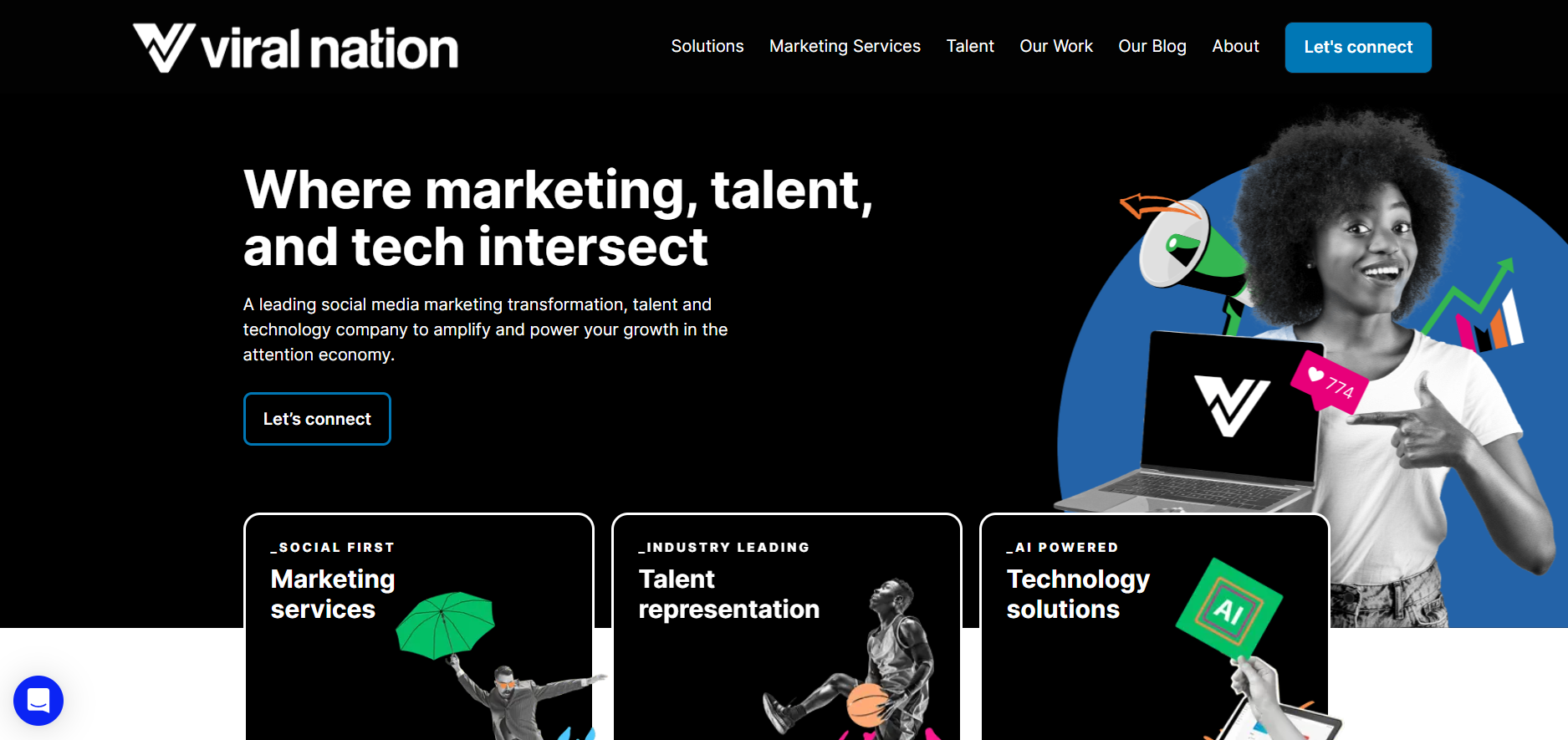 Since its formation in 2014, Viral Nation disrupted the marketing world with its leading influencer marketing services. Today, this firm has grown to support paid media, experiential and B2B marketing campaigns.
They use a multi-channel approach to their marketing campaigns. On TikTok, Viral Nation uses a combination of paid display ads and content to capture your audience. They tailor their campaigns to each client, ensuring their tactics will inspire action from your target audience.
Viral Nation still specializes in influencer marketing, collaborating with over 300 influencers in sports, lifestyle and gaming.
This firm has worked with the biggest names in both B2B and B2C. Viral Nation is known for its mobile app marketing services, but it also offers other solutions to its clients:
Paid media
Influencer marketing
Campaign strategy
Content marketing
What TikTok Marketing Services Does a TikTok Agency Provide?
TikTok marketing agencies manage organic and paid ads on the fastest-growing social network globally. A TikTok ad agency takes care of all aspects of running your ad campaigns, including:
Video content creation, ideally from conception to production
Creating different video content for all products
Making branded video ads and organic content
Using influencer marketing to expand your message's reach
Tracking your ad's performance and taking actions to improve it
Managing the bidding process to boost profits
Writing persuasive ad copy
Leveraging their deep understanding of the algorithm to create ads capable of blowing up
Creating a social media strategy and managing your campaign
Optimizing your content for TikTok SEO
Why You Should Advertise on TikTok
As opposed to hiring several in-house experts to run your TikTok ad campaign, hiring an agency to do all the work for you makes a lot of sense. Here are five benefits of hiring an agency:
Connect with an international and younger crowd
Massive audience base
High engagement
Powerful algorithm (bigger potential to go viral)
Stand out from the competition
Diversify your marketing mix
Creative freedom
Built-in powerful video editor
Access to influencers and influencer marketing
Preference for educational content (can easily inform your audience in an engaging manner)
Cost-effective
The Benefits of Working With a TikTok Advertising Agency
Here are some of the key benefits you'll enjoy by working with a TikTok ads agency rather than trying to do it yourself:
Collaborate with experienced professionals
Create a tailored strategy to your needs, goals and industry
Apply different tactics and content types
Save time
Stay on top of trends
Connect with the right influencers
Use every ad type successfully
Access to specialty tools
Agencies have creative experts who can make your organic and ad content
Can A/B test your efforts for cost savings and quicker results
Stay more competitive
Enhance your social credibility
All ad and marketing content stays compliant
How Much Does a TikTok Ad Agency Cost?
All TikTok marketing agencies use a pricing structure that best adapts to their services. Some agencies charge a flat monthly project-based fee, whereas others charge based on hourly rates or performance.
The best TikTok marketing agencies that we've mentioned in this article charge:
An average hourly rate that ranges between $25 and $100+
An average flat monthly fee between $5,000 and $50,000
You also need to add your ad budget to their fees, which should go as little as $5,000 per month. (You can manage a smaller budget, but it wouldn't make sense to hire an agency in that case.)
As always, ask about prices and costs before you decide to work with an agency. Also, ask for any commissions and bonuses they may charge.
Are You Ready to Get Started With Advertising on TikTok?
TikTok advertising is the present and future of paid social media marketing. Despite this platform's user base being focused mostly on Gen Z (also known as "centennials"), the power of TikTok ads is undeniable.
This social platform can get your brand closer to over a billion active users worldwide and show a different side of your brand that makes it stand out in a crowded industry.
The rise of a new advertising platform like TikTok happens once a decade; that's why you need to get started before the platform becomes too saturated!
The TikTok agencies in this list can help you kickstart your efforts and reap the benefits of this exciting platform.
If you're ready to maximize your brand's TikTok ad performance and engagement, Single Grain's

TikTok experts

 can help!👇