TikTok has become the new social media platform of choice for brands worldwide. The reason for this is simple: TikTok has an unquestionable advertising potential.
Companies that advertise on TikTok have found incredible results at lower costs than more mature platforms like Facebook and Google. But given how different it works compared to these latter companies, many brands have chosen to work with TikTok ads agencies to handle their campaigns.
If you are looking to hire a TikTok Ads agency to help you scale your business, this article will explain: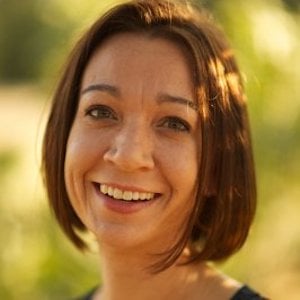 Kim Cooper
Director of Marketing, Amazon Alexa
Single Grain enables us to increase our impact without increasing our headcount
Top 5 TikTok Ads Agencies
Top Clients

: Uber, Salesforce, Semrush

Pricing

: $10,000+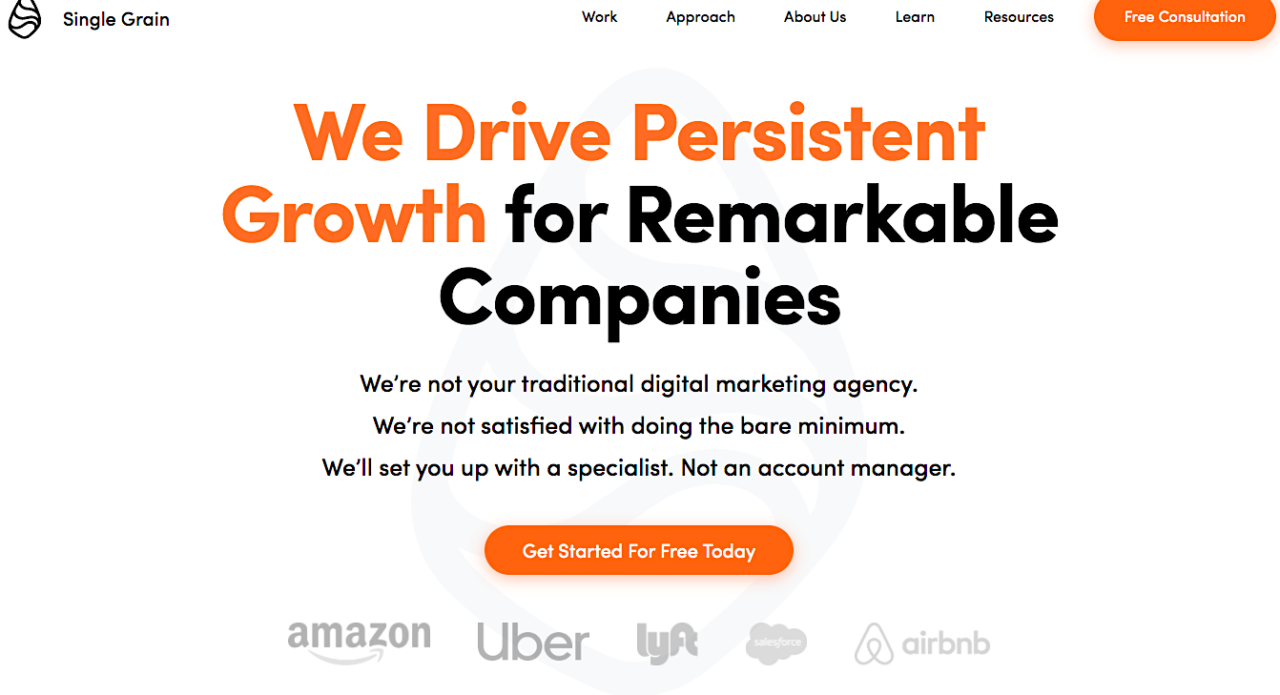 Single Grain is a full-service digital marketing agency founded in 2009. Based in Los Angeles but operating remotely since the pandemic, we have worked with hundreds of companies of all sizes and industries.
We have expert teams that handle SEO, PPC, content marketing, NFT and crypto marketing, conversion optimization, demand generation, and other marketing divisions. Because Single Grain has extensive CRO (conversion rate optimization) expertise, we can help you improve your landing pages with A/B testing to maximize your TikTok Ads ROAS.
As a TikTok ads agency, Single Grain is capable of running your campaigns from beginning to end, including:
Understanding your business value proposition, positioning and market

Defining the advertising goals that best fit your business objectives

Studying your prior ad campaigns to leverage what worked and discard what didn't

Targeting the right audience through laser-focused demographic and behavioral filters available on TikTok

Ad format selection and s

trategizing on the right content type for your brand and niche

Video ad creation and p

ersonalizing your video ads to different target audiences

Reaching out to influencers to expand the reach of your ads

Writing the advertising copy and selecting the right hashtags

Constantly monitoring the results of your campaigns

Conversion optimization to boost landing page performance
2) Voy Media
Top Clients

: Lacoste, Paw.com, Trinity Hills Co.

Pricing

: From $5,000 per project
Voy Media is a performance-based, full-service agency known for its Facebook advertising expertise. They have become one of the top TikTok ad management agencies in the last few years, working with companies from Fortune 500 to D2C, education, and tech start-ups alike.
Voy Media is also respected thanks to its creative studio, which takes care of the entire ad creation process. This is especially important for TikTok, where video is the only format available.
What's more, they offer their clients a dedicated account manager and lead strategist. Some of the services their marketing and creative studio provide include:
TikTok ad campaign management

Retargeting campaigns

Ad video design and custom photoshoots

Copywriting

Video editing and production

User generated content

Real-time analytics
3) Socially Powerful
Top Clients

: The Body Shop, Huawei, Descente

Pricing

: Projects start at $50,000+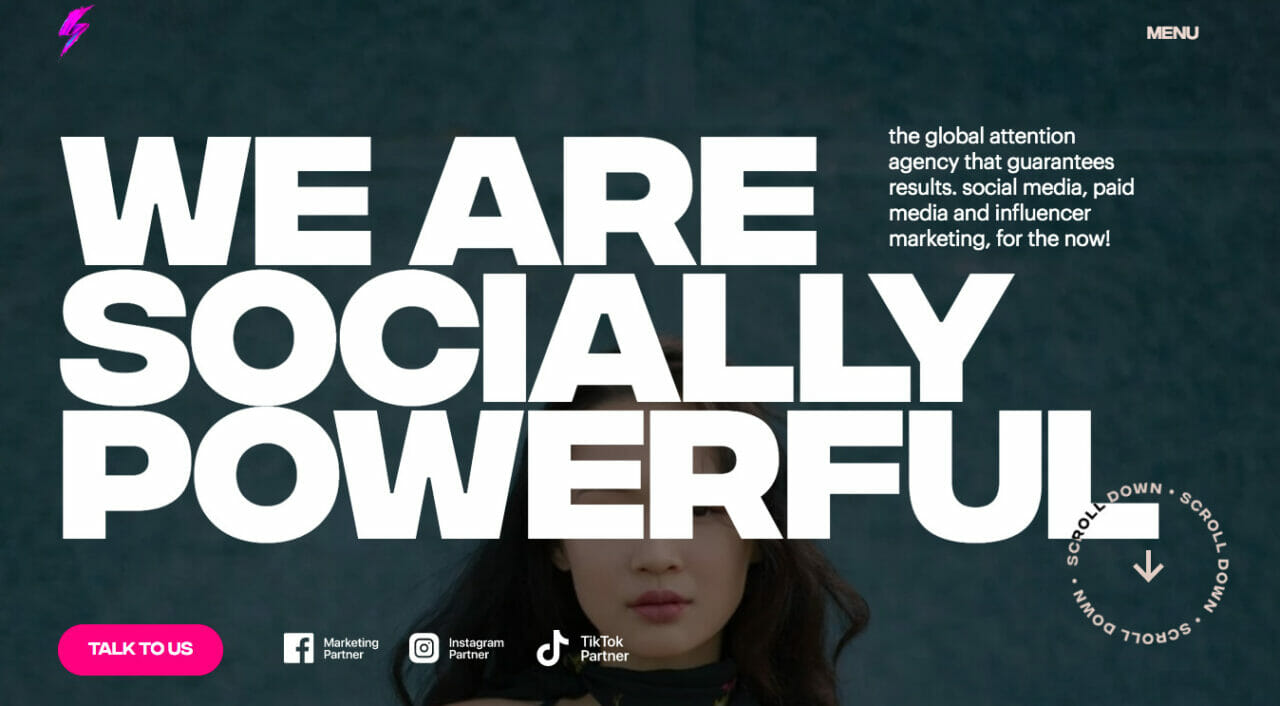 Socially Powerful is a global social marketing agency with over 50 employees distributed in four offices in every corner of the world. Unlike some of the other agencies on this list, Socially Powerful defines itself as an influencer marketing agency.
The company states that their approach is "backed by data and creative strategies that are fine-tuned to provoke a desired reaction by getting people talking as well as taking action."
Some of the services Socially Powerful provides include:
Social media strategy ideation for channels like Facebook, Instagram and, obviously, TikTok

Execution of influencer media marketing campaigns with top-tier, global social media influencers (although they can also work with micro and nano influencers)

Management of paid media campaigns, with a focus on increasing the reach of your influencer marketing campaigns

Legal guidance to guarantee that the campaign abides by all advertorial regulations anywhere in the world

Handling of video production with their own production agency

Talent management, which means they are capable of finding the right talent for your campaign and converting their social clout into revenue for your brand

Community management, with an emphasis on humanizing brands and connecting with fans
Related Content: Influencer Marketing Strategy: The Ultimate Guide to Growing Your Business with Brand Partnerships
4) Tuff
Top Clients

: Joyn, Renogy, Sabio 

Pricing

: Projects start at $5,000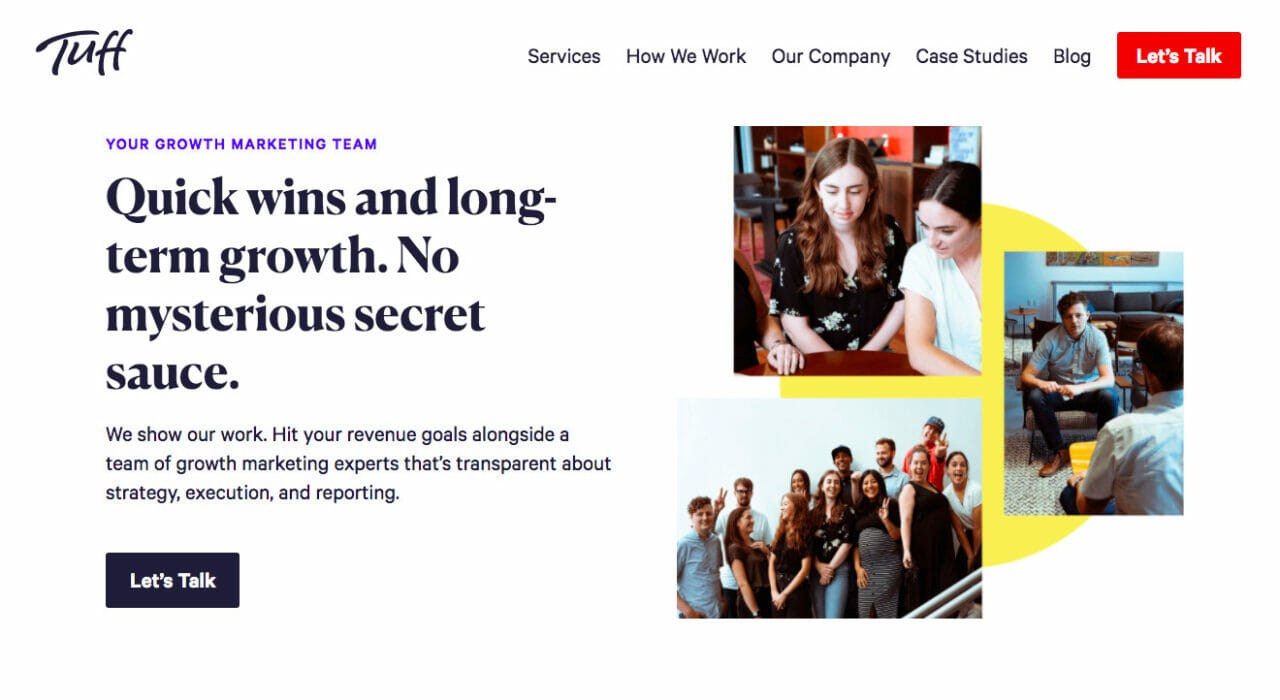 Tuff is a digital marketing agency that works with start-ups from a diverse set of industries and business models (such as e-commerce, SaaS, and marketplaces) to deliver actionable strategies that attract and keep customers.
Tuff can work in every stage of the digital marketing funnel, offering services such as PPC management, SEO, content marketing, and social media. 
When it comes to running TikTok ad campaigns, Tuff offers the following services:
In-depth audience research and competitor research

The creation of custom and lookalike audiences

Ad copywriting

Bid strategy optimization

Conversion tracking and A/B testing
Related Content: What Is A/B SEO Testing?
5) AdvertiseMint
Top Clients

: Pepsi, Nike, Universal

Pricing

: Projects start at $10,000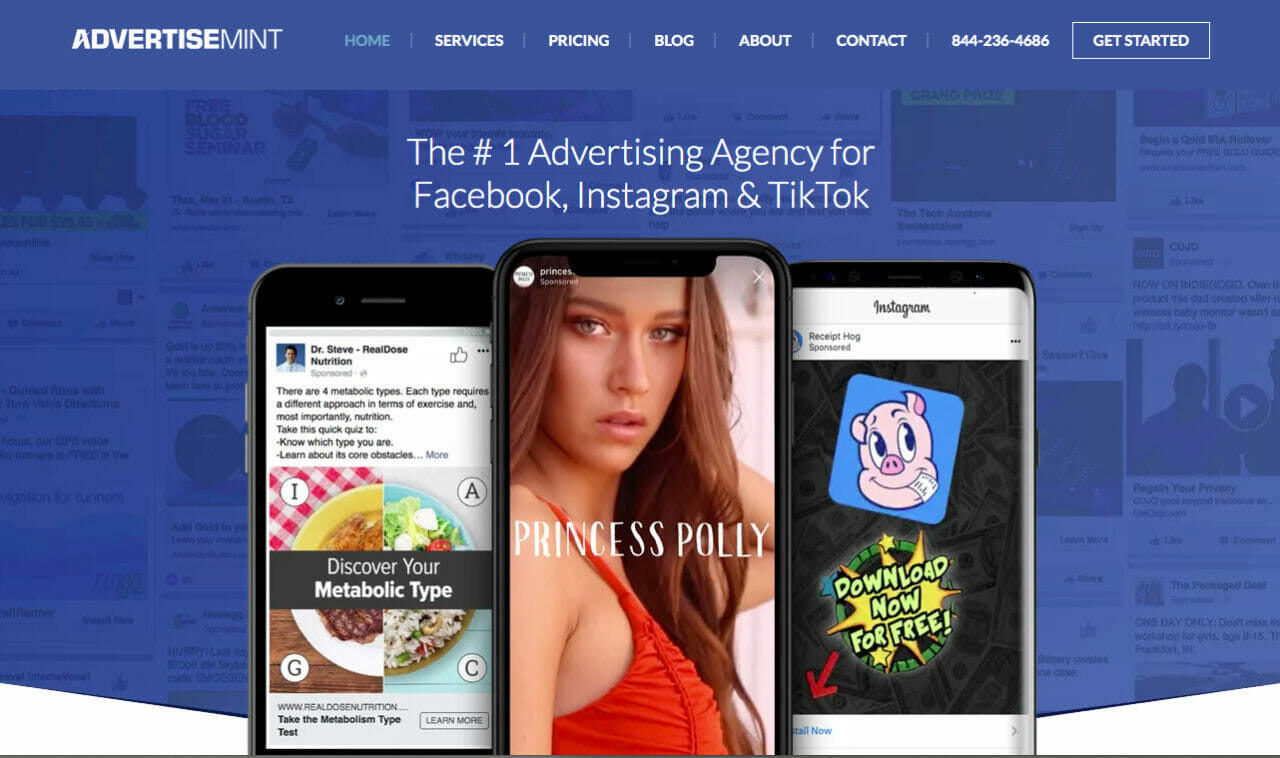 AdvertiseMint is a paid media agency that offers services in every paid channel, from Facebook and Google Ads, to TikTok, Amazon, and Spotify. Based in Hollywood, the AdvertiseMint team uses a fast-paced approach to managing profitable ad campaigns.
The agency can create and optimize campaigns for every objective, whether that's increasing brand awareness, video views, and app engagement to driving app installs and boosting conversions.
Related Content: Spotify Ads 101: How to Run Successful Audio and Video Ads
What Does a TikTok Ads Agency Do?
A TikTok ads agency is responsible for managing ad campaigns in TikTok, the fastest growing social network globally.
Founded in September 2016 by ByteDance, TikTok conquered the social media world in a few short years, becoming the most downloaded app in the world last year:
A TikTok ad agency takes care of all aspects of running your ad campaigns, including:
Video content creation, ideally from conception to production

Connecting with the right TikTok influencer to expand your message's reach

Tracking your ad's performance and taking actions to improve it

Managing the bidding process to boost profits

Writing persuasive ad copy

Leveraging their deep understanding of the algorithm to create ads capable of blowing up
Dive Deeper: TikTok Marketing: How to Get Started with Ads on This Platform
Benefits of Working with a TikTok Advertising Agency
Here are some of the key benefits you'll enjoy by working with a TikTok Ads agency rather than trying to do it yourself.
Stay on Top of Trends
TikTok is all about trends, more so than any other social media platform. Keeping track of these trends is something that only a power user can do. Most likely, you aren't one.
A TikTok advertising agency always remains up to date with the latest challenges and trends that will allow your content to strike a chord with your audience. Better yet, they may even help you ride a trend before it blows up. In that case, your content will go viral, bringing you followers and visitors in droves.
Connect with the Right Influencers
Influencers play a big part in creating content on social media. However, this point applies especially to TikTok as business-related content hasn't taken a stronghold yet, and its user base, Gen Z (those born between 1997 and 2012), have a strong dislike for advertising.
Influencers are the gatekeepers that will give you access to a massive, engaged audience without the need to run ads — and may also do it at a much lower cost. The best part is that since the influencer's audience will see your brand less commercially, they will be more likely to take action: following your brand, visiting your site, buying, and so on.
An agency can help you find, connect and work with the right influencer according to your budget and needs.
Use Every Ad Type Successfully
TikTok offers a wide variety of ads that cater to businesses of all sizes. In-feed ads, which are its most basic ad type, are accessible for most companies as using them doesn't carry any minimum budget besides the one TikTok uses for every ad group ($50 per day).
However, TikTok also offers unique ad types that aren't accessible for companies unless you contact its sales team. We're talking about the branded hashtag challenge, branded takeover, and others.
A TikTok advertising agency can help you connect with the company's sales team and create a campaign with these unique ad types seamlessly. They can also tell you how to use these ads properly to give you the results your business desires.
Related Content: 7 Tips to Improve Your Social Media Videos in 2023
Why You Should Advertise on TikTok
As opposed to hiring several in-house experts to run your TikTok ad campaign, it makes a lot of sense to hire an agency to do all the work for you. Here are five benefits of hiring an agency.
Connect with an International & Younger CROwd
TikTok has become the number one social platform of choice for Gen Z, making it the ideal place for brands to communicate with this demographic.
For brands that don't sell exclusively to young people, it may seem easy to disregard this audience and continue to focus the ad spend on other platforms. However, considering that Gen Z makes up 40% of U.S. consumers (and will be the largest consumer base by 2026), it doesn't make sense to completely ignore them.
Also, TikTok is particularly strong in emerging markets, especially the Middle East and Southeast Asia, making it an ideal channel if you want to expand your company's reach internationally:
Stand Out from the Competition
Brands can easily dismiss TikTok considering how fast it has taken over the social media world and its association with dance challenges and other childish content.
Yet TikTok is a true social media powerhouse when it comes to media consumption, with users spending 19.6 hours per month, ranking equally to Facebook and behind YouTube:
The content popular on TikTok is quite different from Facebook, Instagram and YouTube (although they have all copied the former's format). Known for its shorter format, prevalence of trend-based content and popular songs, your TikTok content will make your brand stand out quickly. And you can repurpose your content for the other social media platforms whose format is similar to TikTok's.
Dive Deeper: How to Launch a TikTok Ads Campaign for E-commerce
Diversify Your Marketing Mix
With the increasing advertising costs on Facebook and Google, it never hurts to diversify your marketing portfolio to a new channel such as TikTok. Despite some of the challenges that the company has faced due to its Chinese ownership, so far it has remained unscathed.
What's more, TikTok is poised to continue its growth at breakneck speed for a few more years, with some specialists stating that it will acquire 1.5 billion users by the end of this year:
In that scenario, TikTok would surpass Instagram, a popular choice among brands with a strong social media presence.
As for its costs, it will depend a lot on your chosen ad type, geographic region, and target audience. Although most are geared towards big brands with large budgets, their in-feed ads shouldn't be too expensive because TikTok is still quite new as a platform.
How to Choose the Right TikTok Ads Agency
When looking to hire the right advertising agency to run your TikTok ads campaigns, there are a few things to keep in mind.
Creativity
Creating content on TikTok is unlike any other social media platform due to three crucial reasons:
Its content is exclusively video-based

Its content must engage users quickly

Its content must have a native appeal (since

Gen Z doesn't like advertising)
For this reason, TikTok agencies must be highly creative to produce short, engaging videos that don't look like ads. A cookie-cutter approach won't make it.
In this sense, TikTok Tok agencies work more like traditional advertising agencies as they excel on creativity over more direct-based marketing approaches used in Facebook and Google.
Versatility
To think that TikTok is all about dance challenges and other frivolous content would be a big mistake. There's a wide range of content that goes viral; all you need is the capacity to adapt.
Consequently, a TikTok agency must be versatile and create all types of content, whether that is:
adapting to a variety of trends (such as sounds and hashtags)

hopping into the latest challenge (not just a dance one)

collaborating with influencers
Better yet, they must have worked with different companies in various industries, including yours. This is especially important if you are in the software and B2B space, a category that hasn't dominated the platform yet.
Proven Results
Last but not least, the agency must provide testimonials and case studies that prove their years of social media campaign work. If you can't find enough information, ask for it. Some companies don't like to share details publicly but are willing to do so for their leads.
Also, check which brands they've worked with and what type of work they did for them. Are they taking a canned approach to their content, or are they customizing their services for each client?
Related Content: How This Ec-ommerce Store Doubled Its Revenue Using Our Facebook Ads Advice
How Much Do TikTok Agencies Charge?
Each TikTok agency uses a pricing structure that best adapts to their services. Some agencies charge a flat monthly project-based fee, whereas others charge based on hourly rates or performance.
The best TikTok marketing agencies we mention in this article charge as follows:
The average hourly rate ranges between $25 and $100+

The average flat monthly fee is between $5,000 and $50,000
You need to add your ad budget to their fees, which should go as little as $5,000 per month (you can manage a smaller budget, but it wouldn't make sense to hire an agency in that case).
As always, be sure to ask about prices and costs before you decide to work with an agency. Also, ask for any commissions and bonuses they may charge.
Are You Ready to Get Started Advertising on TikTok?
TikTok advertising is the present and future of paid social media. Despite TikTok's user base being focused mostly on Gen Z (also known as "centennials"), the power of TikTok ads is undeniable.
Not only can TikTok get your brand closer to over a billion active users from all over the world, but it can also show a different side of your brand that makes it stand out in a crowded industry.
The rise of a new advertising platform like TikTok happens once a decade; that's why you need to get started before the platform becomes too saturated.
The TikTok agencies in this list can help you kickstart your efforts and reap the benefits of this exciting platform.
If you want to partner with an top TikTok Ads agency, Single Grain can take your brand to the next level. 👇
Or learn more about what we can do for you here 👉  TikTok Ads Agency