With 2020 freshly arrived, it is a good idea to look at the business strategies that you are planning to implement this year to ensure that it's a good year for your e-commerce business.
Among the many battle plans that you should formulate, one of the most important is your social media strategy. Time and time again, social media marketing has proven to be an indispensable tool in a modern-day business' marketing arsenal. And because of this reality, it is vital for you to come up with a foolproof social media strategy that can help you push your business towards your goals.
Among the significant reasons why you should fully tap social media for your marketing needs is that it has proven to be a result-bearing platform because of the many ways that you can execute your marketing campaigns there, as well as the many tools that can aid you in the process.
There are many reasons why you should fully tap social media for your marketing needs, such as:
It helps drive targeted traffic

It helps you connect and understand your audience better

It helps in building brand loyalty. Studies have shown that as much as

40% of Internet users

follow the social media accounts of their favorite brands.
Furthermore, social media marketing has proven itself to be a result-oriented platform because of the many ways that you can execute your marketing campaigns there, as well as the many tools that aid you in the process of doing so.
Here is a comprehensive guide for the beginner to help you come up with an effective social media marketing strategy that you will implement.
Set Your Goals for the Year
The first step that you should take in coming up with your social media strategy is to set your goals. It is essential to have a strong understanding of what you seek to achieve because your goals will define what kind of strategy you need to formulate. Without a clear understanding of your objectives, your efforts will be misguided, leading you to places you cannot control. But by setting specific goals, you can formulate milestones that you can use to check whether or not you are being led to your ultimate objective.
Always remember that when you set goals, they have to be guided by the SMART principle, which means that your goals should be Specific, Measurable, Achievable, Relevant, and Time-bound: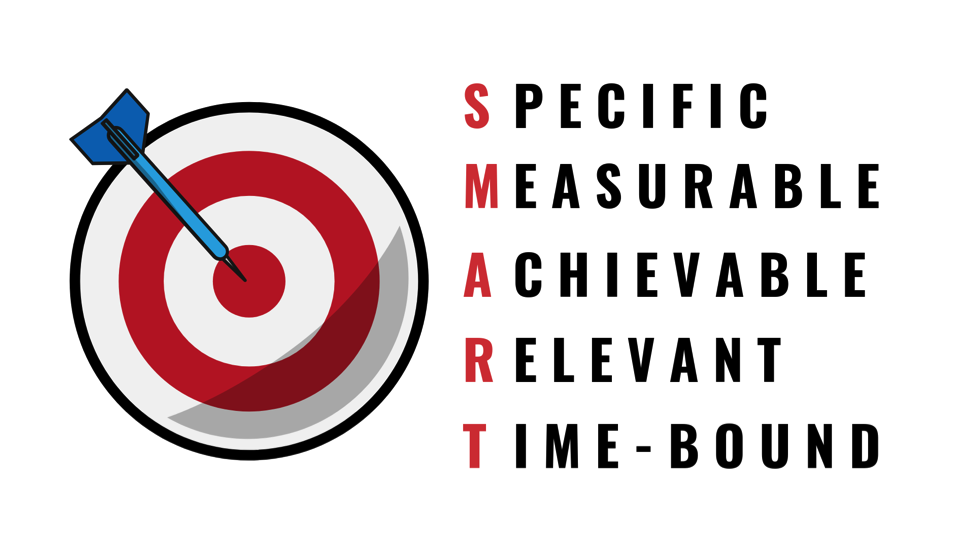 These attributes make for great goals that can be understood and tracked with ease. For example, most social media marketing goals are purposeful and usually aim to achieve any of the following:
Increased Brand Awareness –Your social media strategy can be used to spread the word of your brand, making sure that you are seen "out there." While brand awareness can help improve sales, this goal isn't about sales, but rather about improving how much people recognize your brand and what you are all about.
Improved Traffic Generation –Some social media strategies are focused on driving traffic to your e-commerce sites. While this may consequently improve your leads and your conversion rates, this strategy is more about being able to refine your social media channels' ability to push your fans and followers to your site regardless of whether or not they become leads.
Fortified Customer Relationship –A great way to make use of social media is to strengthen your relationship with your customers. Relationship marketing is an essential modern-day marketing strategy that can be done in many different ways, and social media is one of the effective avenues to do so.
Expanded Leads –Some strategies are geared towards improving the leads that you have, and while not all leads become actual customers, this goal can certainly help you achieve that. The idea is to ensure that you have made a first move on potential customers, and when it's time for you to close the deal, you won't find it as difficult if you have expertly nurtured your leads.
Boosted Sales –Of course, a lot of social media goals include boosting your sales. In the end, you hope that all of your efforts ultimately improve your sales, as this is what your business is about. With the right strategies, you can definitely achieve greater sales.
Each of the above general goals will lead you to different specific strategies, so it is vital, therefore, that you determine your goals with the utmost conviction.
Learn More:
Review Your 2018 Social Metrics
Another essential step in your attempt to come up with your social media strategy is to evaluate your performance. It is important that you take a look back to see what you have done, what worked well, and what didn't work so well so that you will be better able to hone this year's strategies to bring about better results.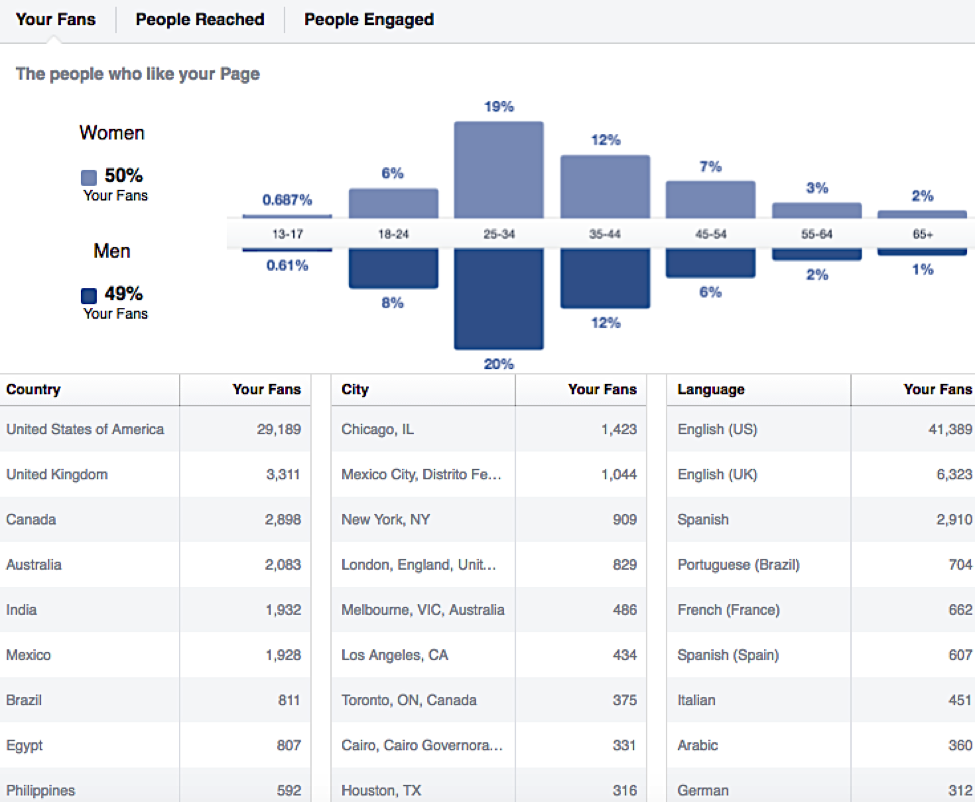 You should check the performance of each of your social media channels to evaluate the overall effectiveness of your social media campaigns last year.
Because social media marketing is not an activity designed to solely improve your conversion rates, there are other key indicators that you should look into: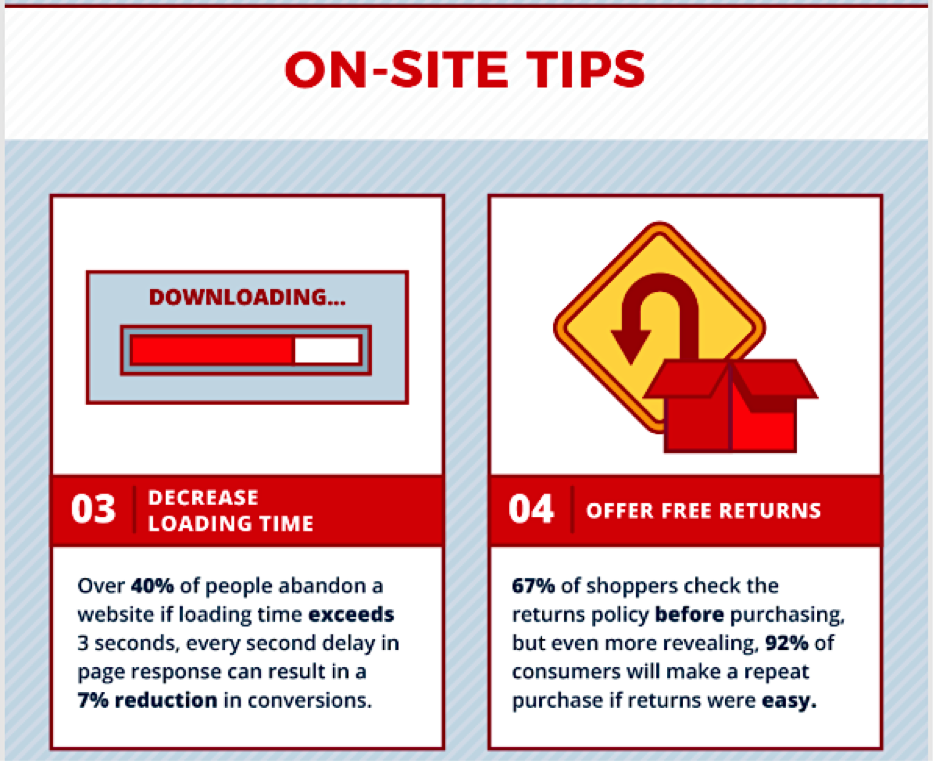 Learn More:
Significant social metrics include the following:
Comments from Users –One of the many social media metrics that you should check is the comments that your fans and followers leave. Comments are seen by a lot of people and can make or break your business. It is great if your users are leaving positive comments, but if you are getting a lot of negative feedback, then you might be in a lot of trouble. When a customer leaves a negative comment, never ignore it.
Take the opportunity to respond with an acknowledgement, explanation, and/or apology and retribution. Every business makes mistakes, and owning up to them will counter any negative result that may have come otherwise. People will appreciate your transparency and humanness.
Hashtags –A hashtag is a very important element of social media, and its use can show the relative awareness of your brand and your mission or vision. When your customers use your hashtags, this shows how engaged they are with your brand and your message, so it's a good idea to look into how well your hashtags are performing to help you track your performance.
Here's Coca-Cola's hashtag: #REFRESHTHEFEED
And Butterfinger's hashtag: #PullMyFinger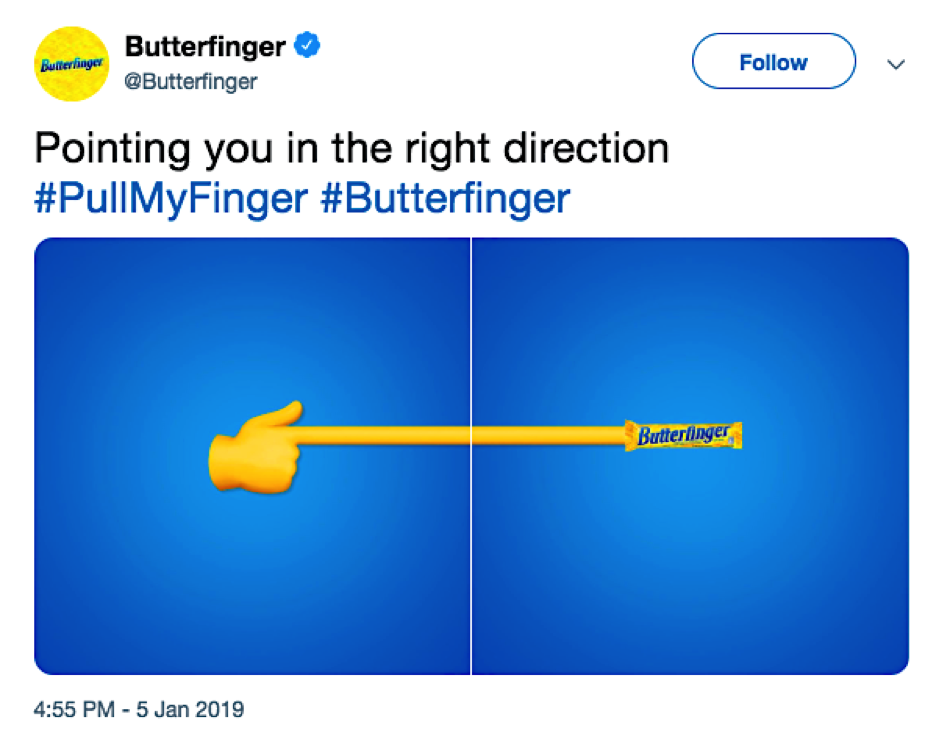 As with any other marketing strategy, do your best to track the performance of your hashtags by using tools such as Twitter Search, Keyhole.co, and AgoraPulse. These tools help you follow your hashtags to see how effective they have been.
Click Through and Bounce Rates –Instead of just looking into the number of clicks that your links get, it is essential that you dig deeper into whether or not these clicks are useful. If your customers do click but then bounce soon after, then these clicks are meaningless. It is important that your clicks are purposeful, and strategies that can earn these types of clicks are essential.
Impressions –Of course, there is an abundance of impressions available on social media, so you need to look into your campaigns' impressions. An impression is "the number of times a post from your page is displayed. For example, if someone sees a page update in their Facebook newsfeed and then sees that same update when a friend shares it, that would count as 2 impressions."
Check to see how many likes, loves, shares, retweets, reposts, and other impressions your campaigns get and measure them against your past campaigns to see whether you've improved. It is essential for you to understand how your audience is reacting to your posts, both positively and negatively, to help you assess whether your posts are worthy enough to be shared by your audience.
Redefine Your Social Media Strategy
With clear goals and a good look at last year's performance, you are now ready to come up with your new social media strategy. While specific plans won't be discussed here, as all businesses have different needs and equally different approaches that can fulfill these needs, we can help you revolutionize the way you craft your social media strategies.
Some of the essential things you should do to refine your social media strategy are:
Assign Your Goals to the Proper Social Media Channel
You might not be on a lot of social media sites because you want to focus on just one or two, but it is advisable to be on as many as you can. While all social platforms have the potential to help you achieve your social media marketing goals, some of them are more aligned for specific campaigns.
For example, there are many different types of Facebook ads – like Domain Ads, Carousel Ads, Video Ads, Lead Ads, Dynamic Ads – so you should assign certain goals for Facebook, other goals for Instagram, others for Twitter, and so on.
As a basic rule, the following platforms are best used for:
Facebook

: Photos, videos, live events, text posts

Instagram

: Photos, videos, in-photo texts

LinkedIn

: Job postings, professional updates, corporate press releases

Pinterest

: Infographics, instructions, photos

Twitter

: Short texts, links to blogs, polls
Post Content at the Optimal Time
Make use of available tools that can help you identify the best time to post your social media campaigns. Doing this can boost your strategies' ability to achieve your desired results.
Studies suggest the best times and days to post on the following social media sites for optimum engagement (check out HubSpot's full infographic):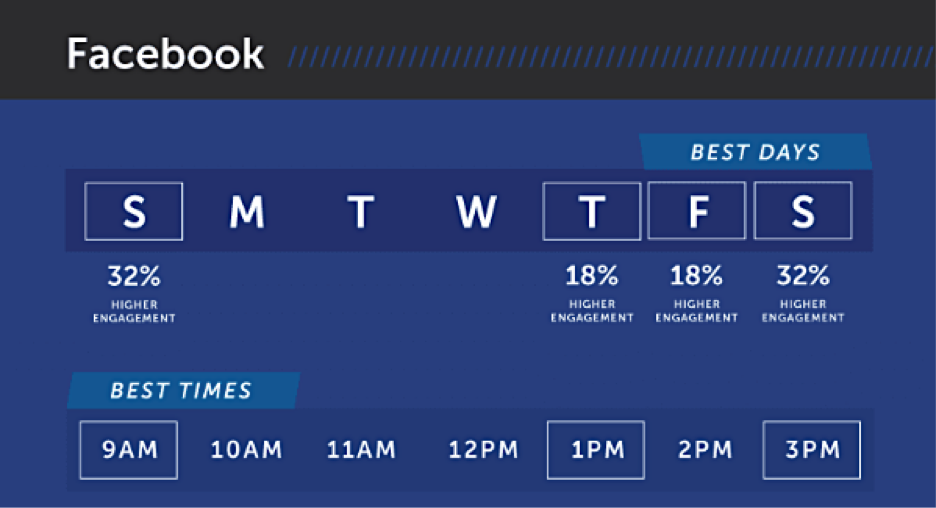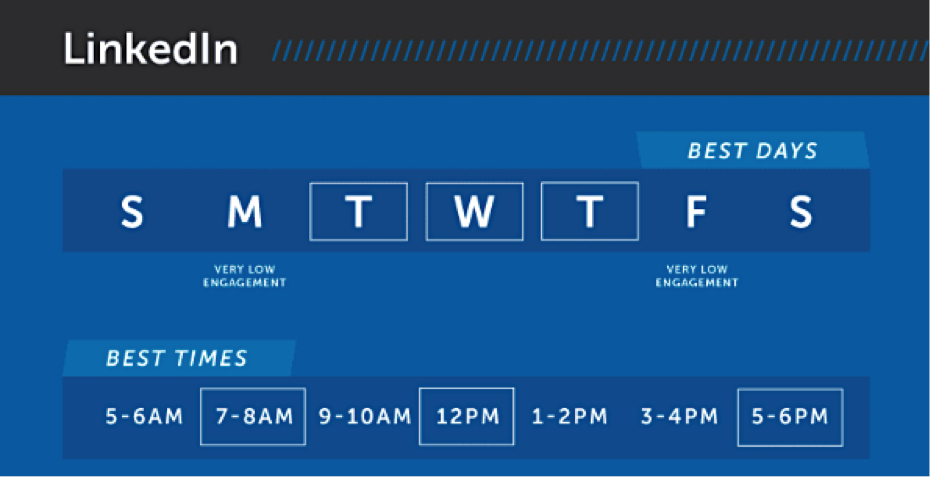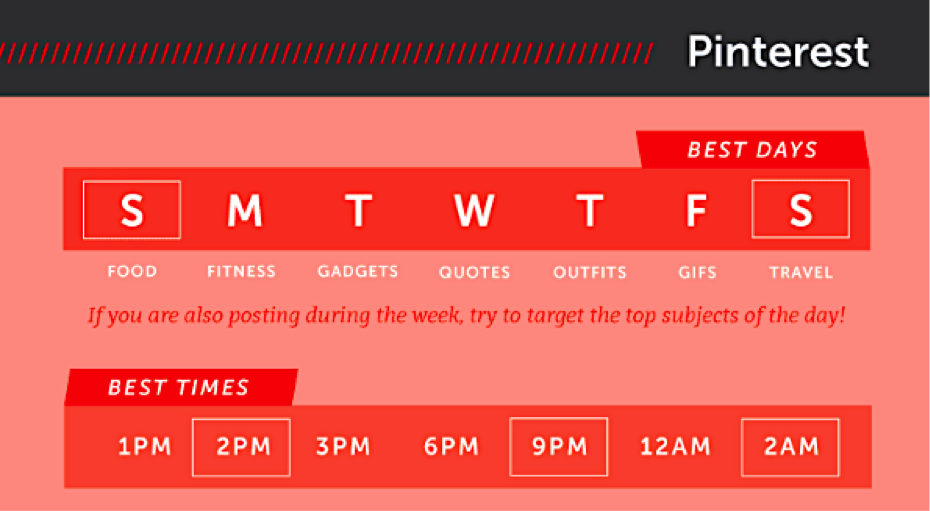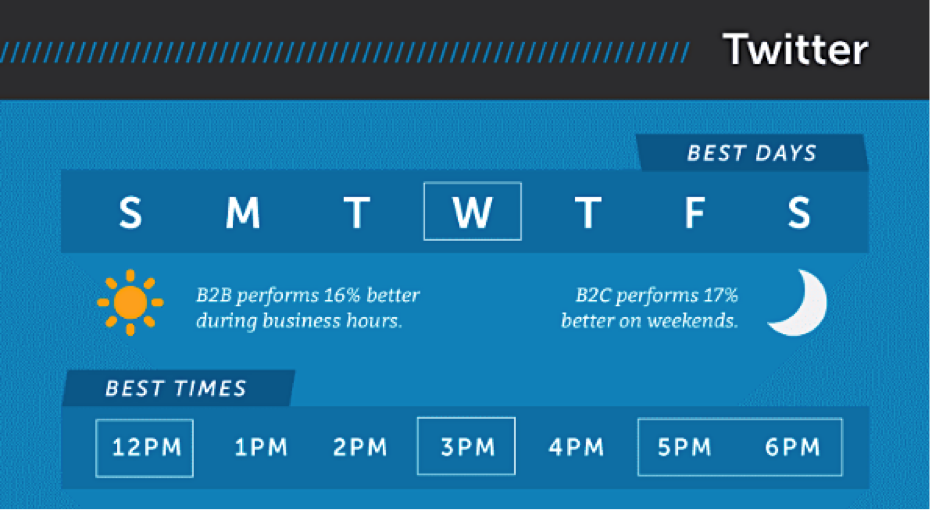 While these days and times do not always apply for everyone, you can check your own best times to post through the use of helpful tools such as Hootsuite, Tweriod, Google Analytics, and SproutSocial. These tools can help analyze the activity of your followers so you know your idea days and times to post to your own audience.
Learn More:
Keep Your Target Audience in Mind
When you are crafting your social media marketing strategy, always keep your target audience in mind.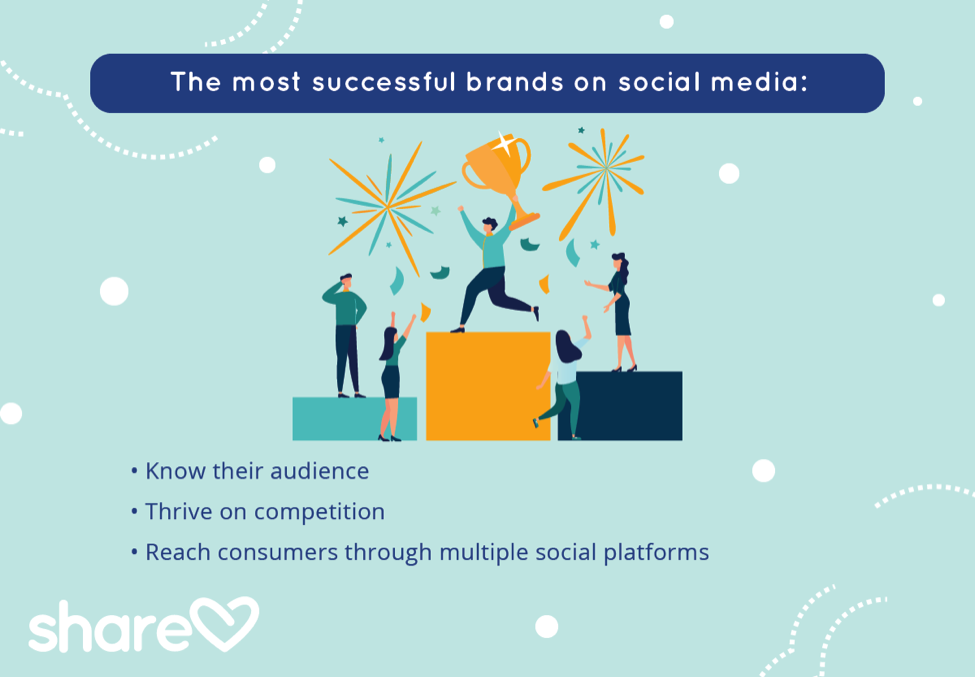 Avoid forcing your campaigns onto the general public because chances are, your campaigns won't generate outstanding results. Instead, what you should do is target your campaigns to a specific audience for the same reason that your products are not applicable for all. Would you target men for your makeup line? Would you target Millennials for hearing aids?
Creating buyer personas for your different target audiences will help you know exactly who you are marketing to:
These four reasons why many new products fail can be avoided with proper target audience segmentation:
Failure to understand consumer needs and wants

Fixing a non-existent problem

Targeting the wrong market

Incorrect pricing
Check out this article on segmenting your audience: 7 Segmentation Mistakes that Will Cost Your Business Money
Learn from Your Competitors
Always keep your eyes on the competition. Many brands don't bother doing this, but what they do not realize is that this is a constructive activity that can teach you a lot.
It is smart to have intelligence on what your competitors are doing so that you can improve your own social media campaigns. Check out what they're doing well and try to implement the same logic to your own campaigns. But don't copy – just get inspired and come up with a unique strategy of your own.
Also, see what they're doing poorly so you can learn from their mistakes. This way, you avoid experiencing many of their negative results yourself. You can dig deeper into any competitor's profile by analyzing their keywords with a tool like Ahrefs: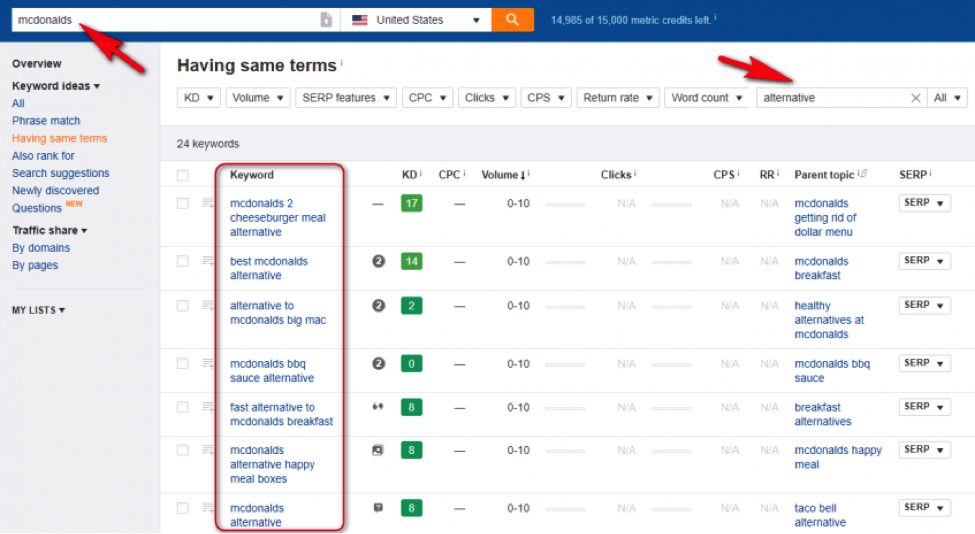 As you do competitor analysis, make sure to check on the following:
How they manage their social media channels.

How often do they post? What kinds of posts do they make? What kind of engagement are their best and worst posts getting?

What hashtags they are using and how these are working for them.

Are their hashtags being used by people? How do they announce these hashtags?

Comments left by their audience.

Are they getting a lot of positive comments? How are they handling negative comments?
Some great tools that can help you conduct social media competitor analysis include Ahrefs, CompeteShark, Mozbar, Social Blade, and Wapplyzer. These tools offer various social media analytics such as backlinks, referring domains, organic versus paid keywords, and more.
Learn More:
Quality Content Is King
For any modern-day digital marketing campaign, excellent and relevant content is critical. You need to come up with winning content that contains your desired message and has the ability to entice your audience to your desired action. Different types of content include:
Blogging

, which can happen on your own site or involve guest blogging for other publications, and can include text, images, infographics, and videos

Ebooks or white papers

, which are often used as lead magnets to capture information like a user's email address

Email newsletters

, which can build relationships with readers and encourage them to head back to your site

Webinars and other video content

, which can help you convey your brand personality and increase user engagement
But quality content is quite a vague concept. And for you to ensure that you are within the bounds of what makes winning content, you should take into consideration the following. Your content should be:
Searchable

, contain the right keywords, and include enough visual elements (images, graphs, infographics, video, interactive content) to be noticeable.

Readable

, which means long enough to be informative but not too long to be a dreadful read.

Understandable

, with the use of simple language that does not confuse your readers but easily conveys your message.

Actionable

, and geared towards your desired goal.

Shareable

, maximizing the powers of social media marketing.
With these qualities, your content can make your social media marketing campaign easier, helping you achieve the goals you have set.
Your Success Starts Today
It is undeniable that social media marketing is a tool that businesses today cannot take for granted. And it is not enough that you have a social media presence; you should use it as a full-fledged marketing channel. If you haven't already, make sure that you start planning your 2020 social media strategy today.