Is your ad agency struggling to get leads? Advertising case studies are an excellent way to demonstrate your best work to prospective clients to generate more consultation requests.
Case studies not only demonstrate your expertise as an agency, but also provide potential clients with helpful details about what they can expect from working with your company.
In this article, I will explore what an advertising agency case study is, why it is important, and how you can create one that effectively communicates your agency's value and expertise.
Let's begin!
What Is a Marketing Agency Case Study?
A marketing agency case study is a detailed analysis of an advertising campaign that an agency has developed and executed for a client. It typically includes information on the client's business, goals and challenges, as well as the agency's creative approach, strategy and tactics.
The case study may also discuss the challenges that the agency faced during the campaign and how they overcame them. They can provide valuable insights into the agency's process and approach, as well as demonstrate the agency's ability to deliver results for clients.
Advertising case studies are instrumental in your marketing kit, on your websites, and for the sales team when they meet prospective clients.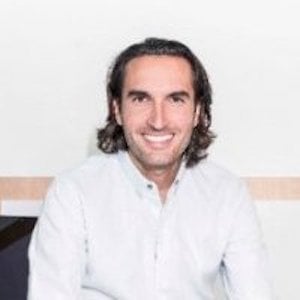 Yaniv Masjedi
CMO, Nextiva
Their expertise has helped Nextiva grow its brand and overall business
Benefits of Ad Agency Case Studies
Case studies are vital in building your brand trust, as customers nowadays want to know about the first-hand experience of your services before hiring you.
Here are the top benefits of ad agency case studies:
Assists the Sales Team
Case studies on the website are a significant help for the sales team as they can offer your business services to clients without great effort. There's nothing like seeing the results of an ad campaign on paper, a document that prospects can look over again and again. Once the customer is satisfied with the case studies, it becomes easier for the sales team to close the deal, significantly enhancing your business productivity.
Engages Customers Through Compelling Storytelling
Case studies are also instrumental in engaging potential customers by crafting a compelling story. They are narrated from the perspective of a previous customer, the story's protagonist. Their problem is the conflict, and your products are the solutions.
Capturing an audience's attention for even five minutes is a huge accomplishment for brands in today's competitive content marketing landscape. On the other hand, movies and TV shows can capture the attention of those same people for hours. So what's the difference?
Storytelling.
Using compelling story narration techniques in case studies makes the brands more relatable and permits your audience to witness how your brand helps customers throughout the purchasing journey.
Nike is known for its strong storytelling in almost every ad they create. This video features a group of heroes who not only overcome their sports goals, but the challenges of racial discrimination, too:
Identifies Brand Evangelists
Case studies are quite beneficial in identifying your brand evangelists. Loyal customers are willing to share their experience of using the company's services. Knowing your brand evangelists is beneficial for your business as they can easily enhance your reputation through word-of-mouth marketing, making it easier for you to improve the productivity of your business.
Provides an Edge Over Your Competitors
Case studies help your agency appear more professional than other players in the market as they are more specialized and challenging to write than blog posts. They very clearly outline what you did to help your clients, and provide the numbers and stats and, often, accompanying before and after screenshots from Google Analytics. This gives your ad agency an edge over the competition by allowing you to boost your brand's image.
Dive Deeper:
* 9 Examples of Storytelling Marketing to Inspire Your Next Campaign
* The Complete Guide to Brand Building (Must-Read for Digital Marketers)
* How to Conduct Smart Competitor Research for Better Customer Acquisition

What to Include in Creative Agency Case Studies
Here are the key elements to include in your case studies to persuade your potential customers to choose your brand over others:
Engaging Images
It is essential to use photos in the case studies that can attract and engage your potential customers effectively. You should add logos, colors and textures to your content to attract and engage visitors more effectively to enhance the productivity of our brand.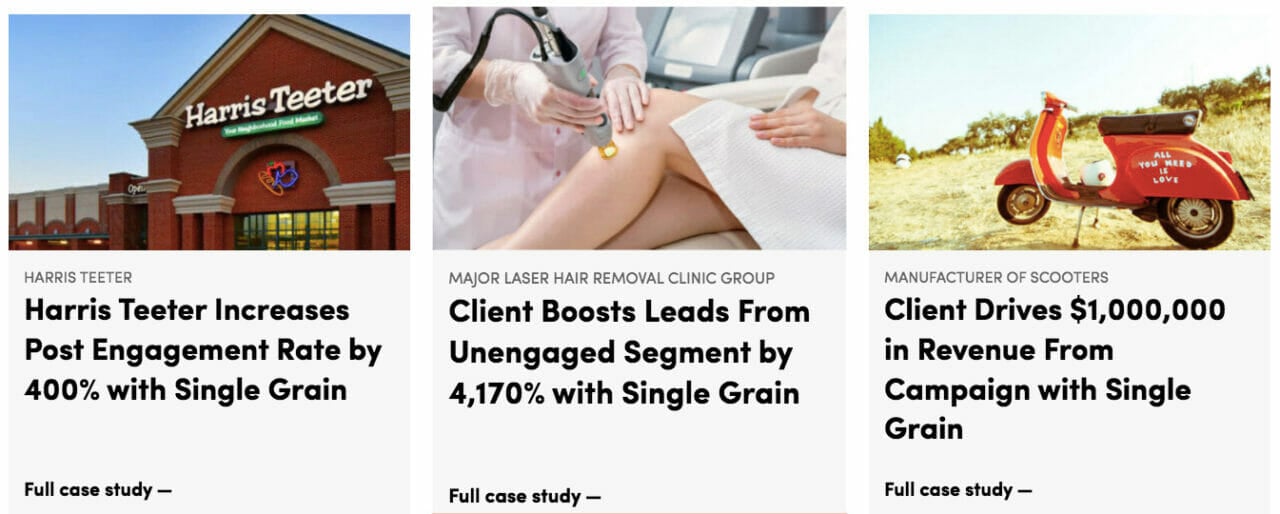 Background Information of Your Client
Another essential strategy while creating case studies is to keep your target audience in your mind. This audience should be the users who will read your case study, as they need to be better informed about the products or services.
Internal Links
Including internal links into the case studies significantly helps readers easily assess the other significant case studies that you have already created and posted on your website, which also boosts the SEO of the website.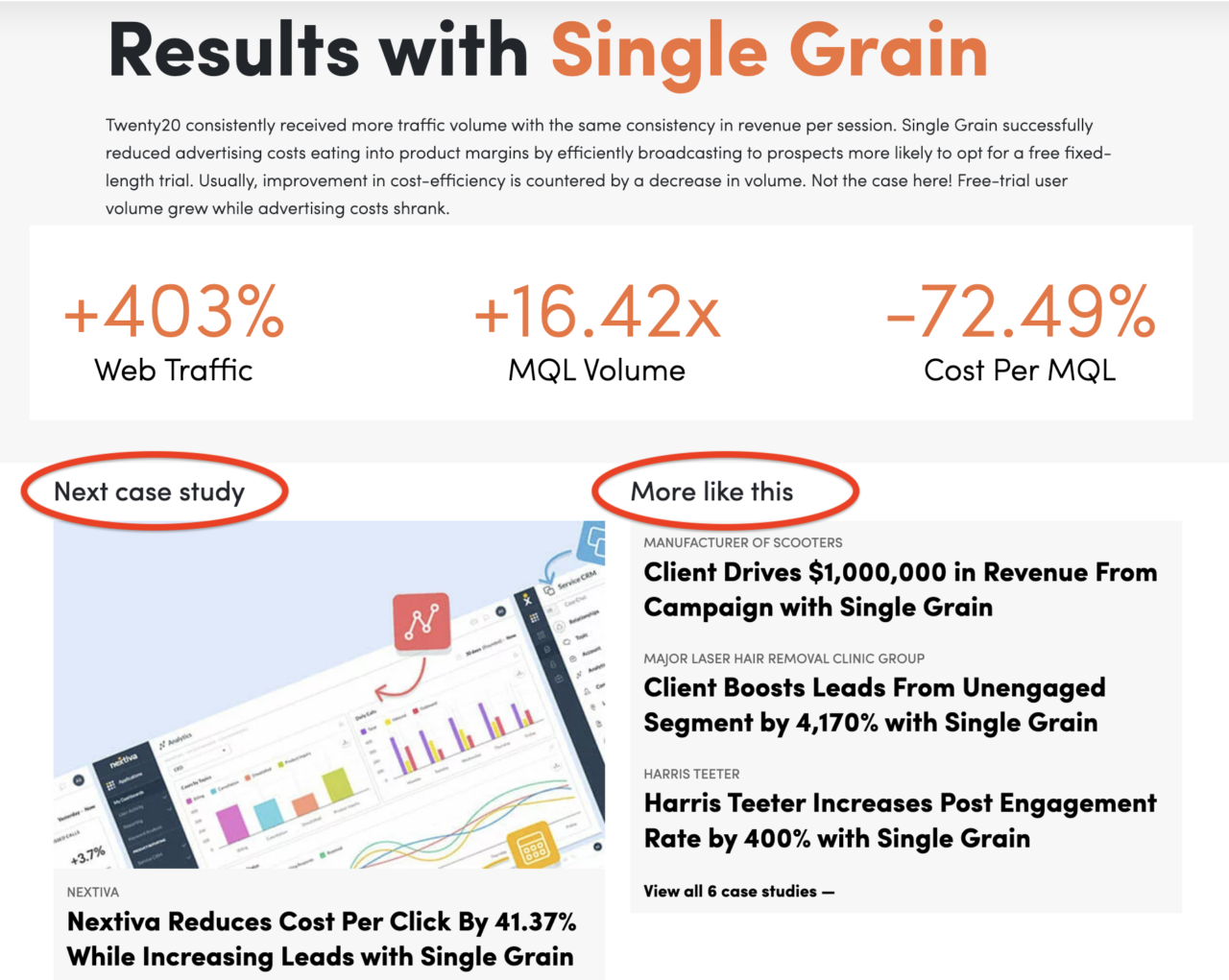 Dive Deeper:
* How to Implement Internal Linking for SEO (Step-by-Step)
* 8 Ways to Use External Links to Improve Your SEO

How to Prepare Your Creative Agency Case Study
Creative agency case studies are instrumental in enhancing sales and maximizing conversion rates. They efficiently provide readers with real-life examples of how your agency helps clients achieve their business goals.
Here are the steps to create an exceptional case study for your business:
Identify a successful project: The first step for creating a compelling case study is to identify a successful project where your agency could demonstrate its expertise. The project should showcase your agency's creativity, problem-solving abilities, and results achieved (the more impressive, the better) for the client.
Gather information: Collect as much data as possible about the project, including the client's brief, your agency's strategy and approach, the creative process, and the results. Speak to your client and team members involved in the project to gather their insights and feedback.
Structure your case study: A well-structured case study should include the following sections: introduction, problem statement, strategy and approach, creative process, results achieved, and conclusion. Use a clear and concise writing style, and make sure to include visuals such as images, graphics or videos to support your story.
Highlight your unique selling points: In your case study, you should highlight your agency's unique selling points and what sets you apart from competitors. Focus on the specific strengths demonstrated in the project, such as your creativity, strategic thinking, or ability to deliver results.
Focus on results: Results are essential to any case study. Use data and statistics to back up your claims. Be specific about the results achieved for the client, including metrics such as increased sales, website traffic or social media engagement.
Share your case study: Once your case study is complete, share it with your team, clients and prospects. Use it as a marketing tool to illustrate your agency's expertise and attract new clients.
Learn how to write a case study with this detailed guide:
How to Write a Case Study that Converts Prospective Buyers into Customers
Best Ad Agency Case Study Examples
There are many great ad agency case study examples that showcase the effectiveness of different marketing campaigns, such as your PPC ad strategy or content marketing strategy.
Here are the best ad agency case study examples:
1) Single Grain's Nextiva Case Study
Nextiva provides robust IT solutions for businesses of all sizes.
And though Nextiva was attracting leads, they wanted to optimize their ads for greater ROI — decreasing ad spend while generating more qualified leads. They came to Single Grain for help with their social advertising.
Here are the strategies Single Grain:
Worked with Nextiva to determine what lead would provide optimal down-funnel performance.
Identified the most cost-efficient audience segments.
Created messaging and design specifically to appeal to the target audience.
Used their 'best of test' methodology for optimizing Google Ads.
With the help of this marketing agency, Nextiva was able to reduce their cost per lead by 41.37% year-over-year on Google Ads.
Key takeaways:
The portfolio presented the results in big fonts to make it easier for potential customers to read the achievements. Plus, the significant growth numbers were highlighted in bold for an easier understanding.

Single Grain kept a minimalistic logo and a bolded headline that focused on the results.

2) Halo Waypoint's Gears of War Gaming Case Study
Microsoft Game Studios hired Amp Agency to develop and execute a digital marketing strategy for the launch of "Halo 5: Guardians."
The goal of Amp Agency was to prevent gaming enthusiasts from defecting to other competitors and engage them in playing HALO and Gears of War longer.
Here are the strategies that Amp Agency used in the case study:
Dedicated website: Amp Agency created a new website specifically for "Halo 5: Guardians," which was a hub for all of the game's marketing materials. The website featured trailers, screenshots, other promotional content and links to pre-order the game.
Social media campaigns: Amp Agency ran several campaigns to build excitement around the game's release. These campaigns included Twitter sweepstakes, where fans could win prizes by tweeting about the game, and a Facebook poll, where fans could vote on their favorite "Halo" character.
Influencer marketing: Amp Agency partnered with popular YouTubers and Twitch streamers to promote "Halo 5: Guardians" to their audiences. The influencers created gameplay videos and other content showcasing the game's features and encouraged their followers to pre-order it.
The game sold over 5 million copies in its first three months, generating over $400 million in revenue. The social media campaigns created by Amp Agency were particularly successful, with the Twitter sweepstakes generating over 100,000 entries and the Facebook poll receiving over 1 million votes.
Key takeaways:
The customer story insights featured the main product in the background to help readers understand the client's product in great detail.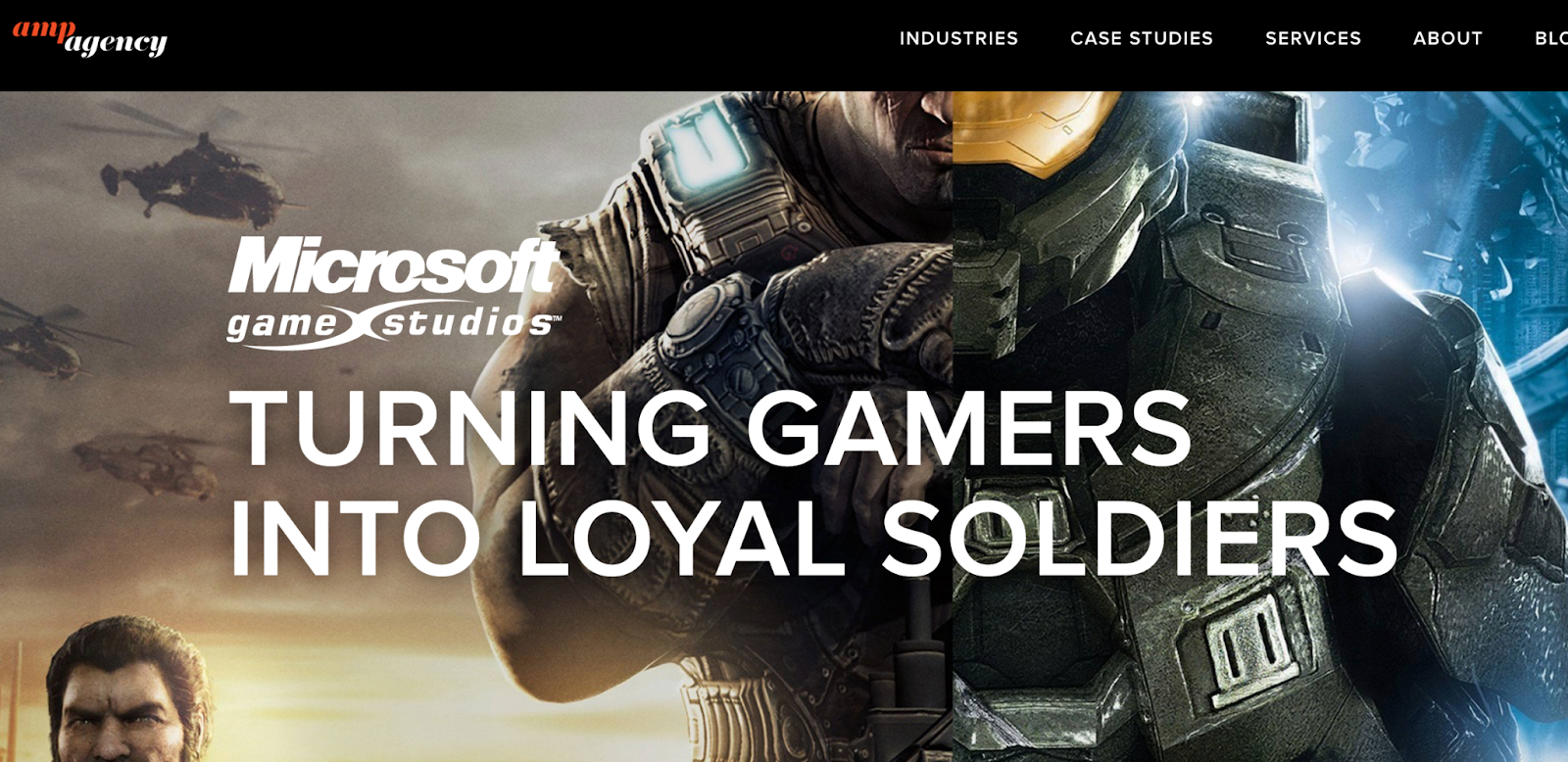 The case study included stunning images, screenshots and graphics throughout the content for easier understanding of how the campaign was implemented.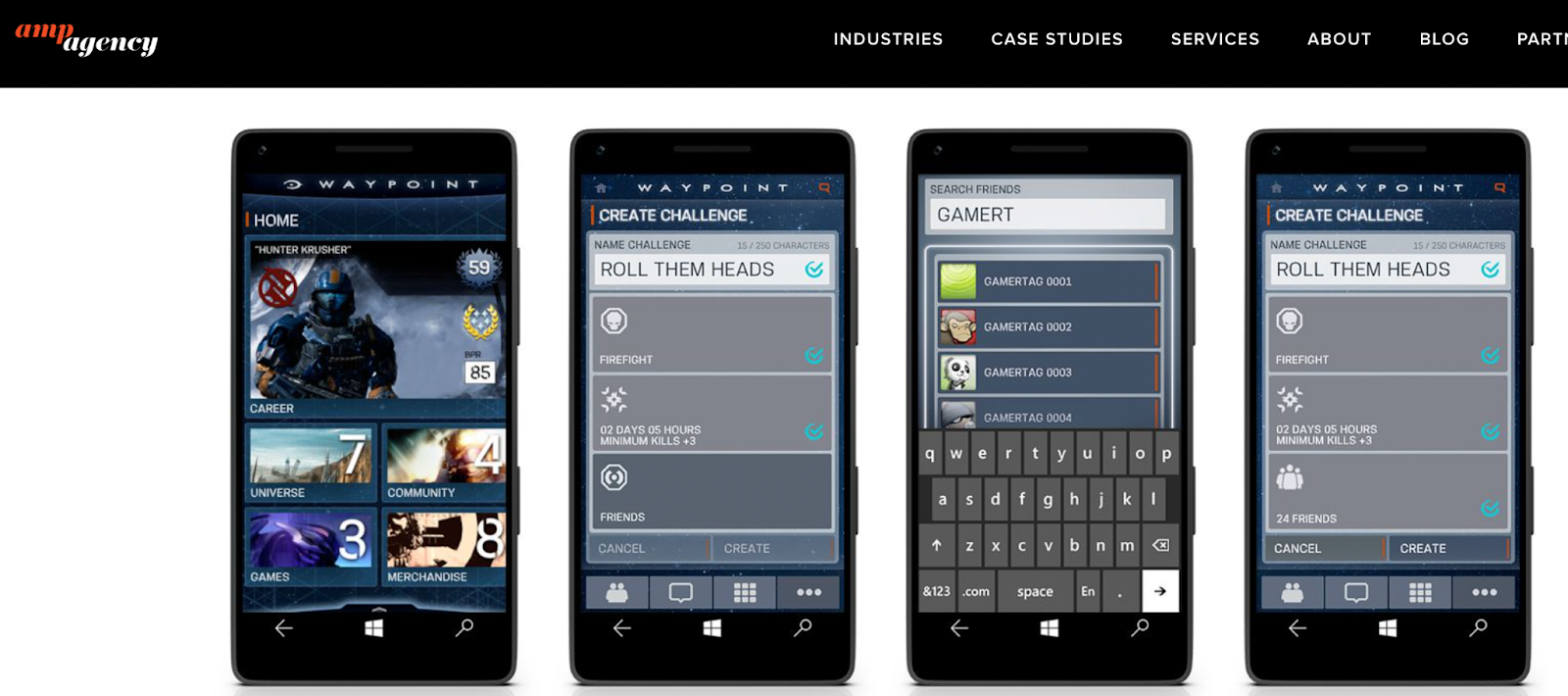 3) Single Grain's Twenty20 Case Study
Twenty20 disrupted the crowded stock visual media space with a major twist on a tried-and-true mode. They hired Single Grain to focus on the pillars that truly differentiate them from their competitors, who designed a powerful marketing process, including a robust content marketing strategy.
With the help of Single Grain, Twenty20 received more traffic volume with the same consistency in revenue per session. They also witnessed an exponential growth in free trial volume with a significant reduction in their advertising cost.
Key takeaways:
They added a video in the case study featuring Micah Cohen of Twenty20, who shared his opinions on the great work done by the Single Grain's team.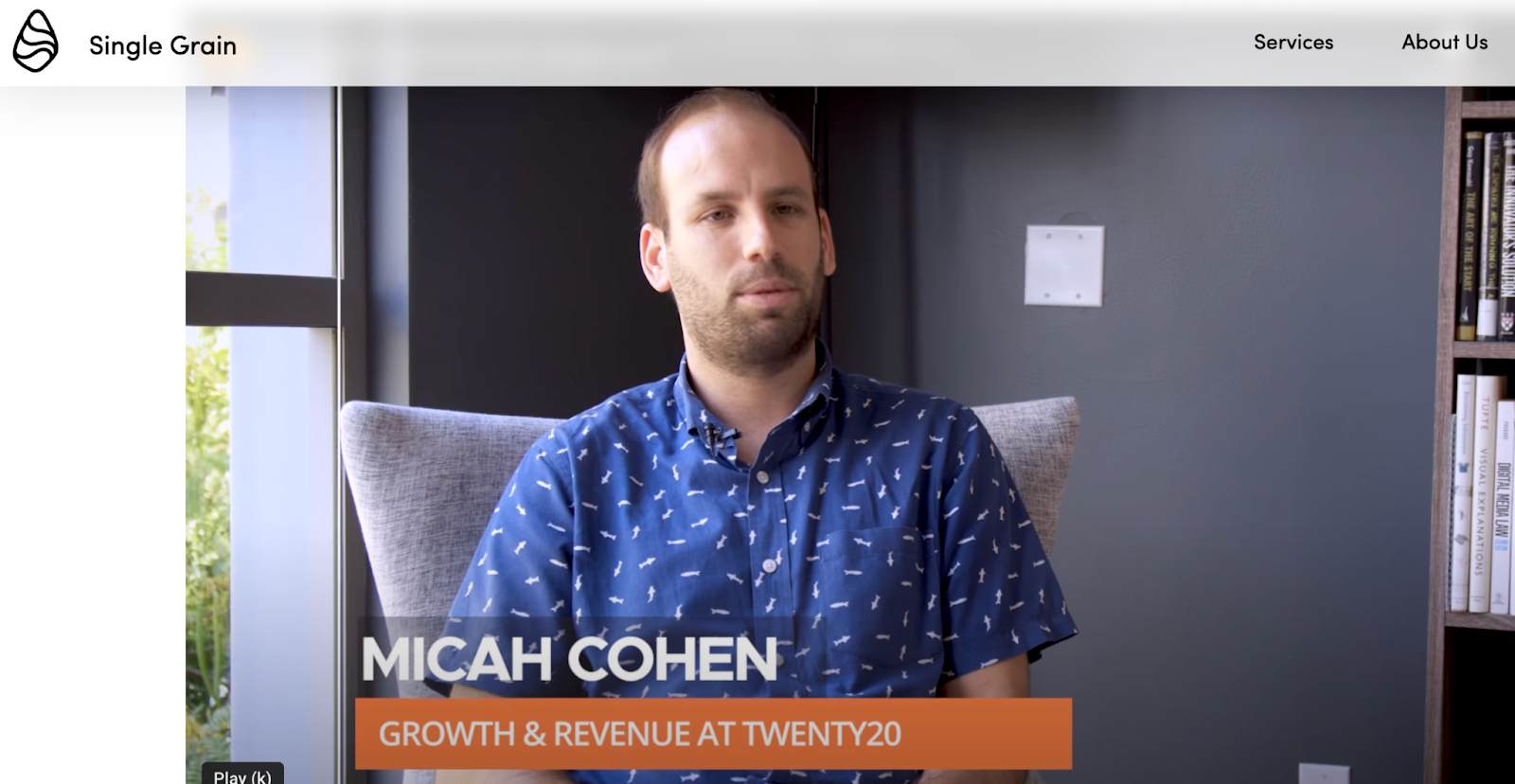 They also shared numbers and stats that emphasized the importance of the digital marketing service that Single Grain offered.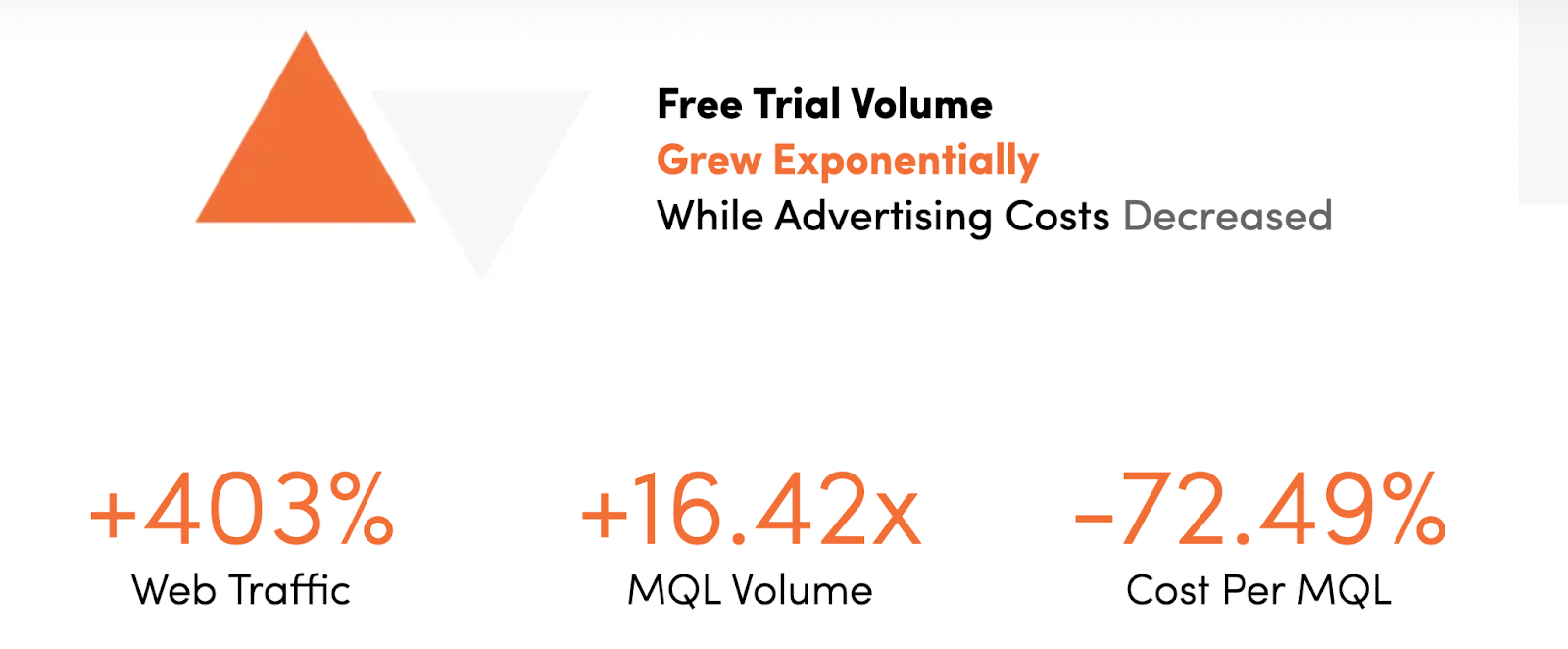 The case study also featured a prominent CTA button for increasing the conversion rates.
4) Infidigit's Myntra SEO Case Study
The Infidigit SEO case study for the Indian e-commerce store Myntra is another great example of an SEO campaign case study.
By conducting comprehensive SEO audits and implementing SEO strategies at scale, Infidigit helped Myntra achieve a 187% increase in organic revenue and a 150% increase in organic visits.
Key takeaways:
The case study website features a hero image with a smiling face which is known to increase conversion rates.

They effectively added internal links to other case studies from the right sidebar to lower the bounce rate of the page and to drive people to more pages on the site for maximum conversions.

They added exact screenshots of the target keyword and the SERPs, which displayed the keyword ranking at the top of the organic search.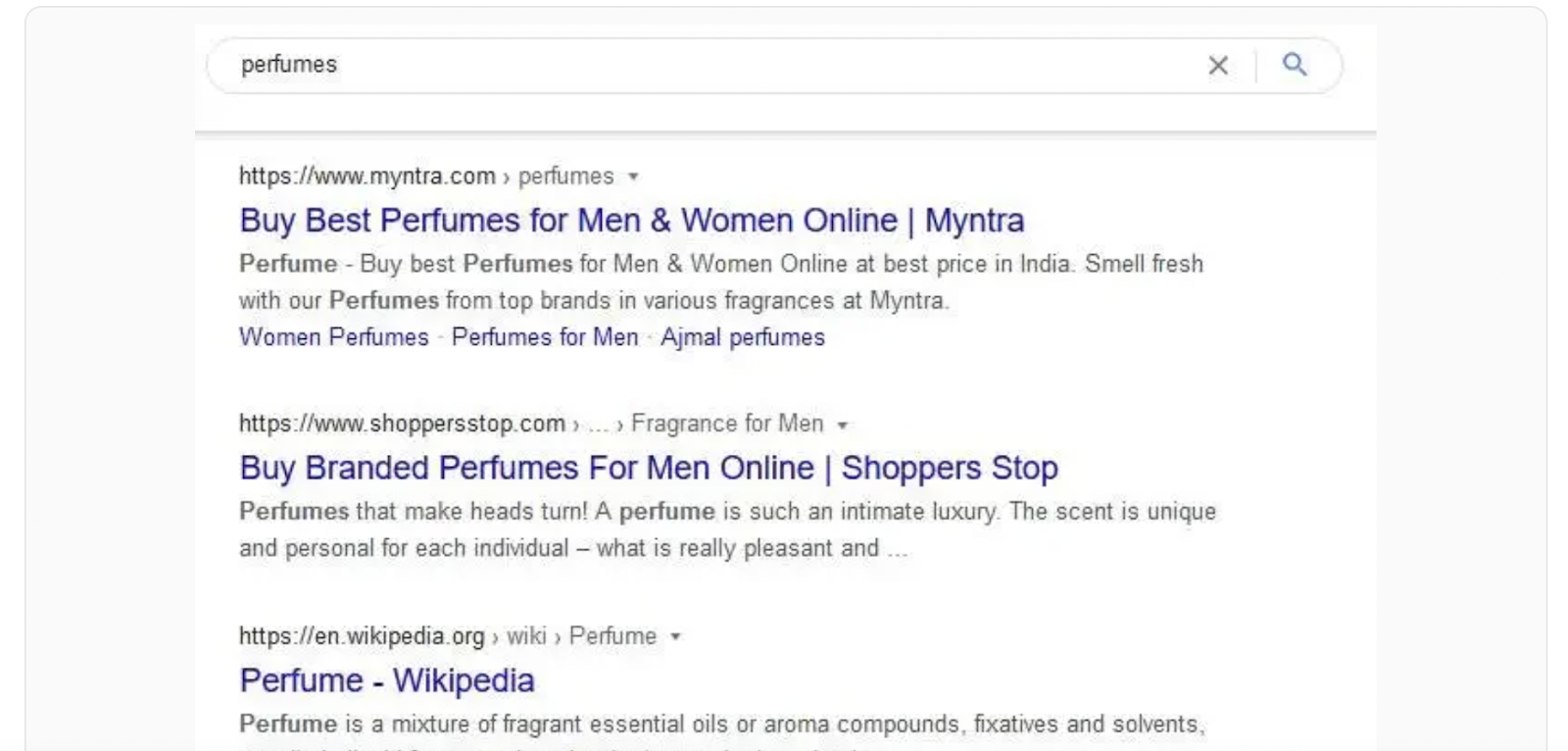 They used bright orange-red as the CTA button color in a bid to attract more clicks.

5) Inflow's Facebook Advertising Paid Ads Case Study
B2C brand, Seltzer Goods approached Inflow to market their service.
Inflow used Facebook as an advertising investment channel to promote their service. With intelligent ad targeting, the brand was able to acquire a 9.68X return on ad spend (ROAS) and a 785% increase in monthly revenue. Moreover, they achieved a $4.87 cost per customer acquisition (CPA), which was exceptional.
Key takeaways:
They published the case study as a blog post which helped to attract social shares.

The post is comprehensive and explains the entire strategy and technology they used to attract potential prospects and scale the brand's growth. They leveraged data at every point to make it easier for the readers to understand how their campaign worked.
They added actual ad creative screenshots to tell readers exactly how they used the branding and logo to engage the customers.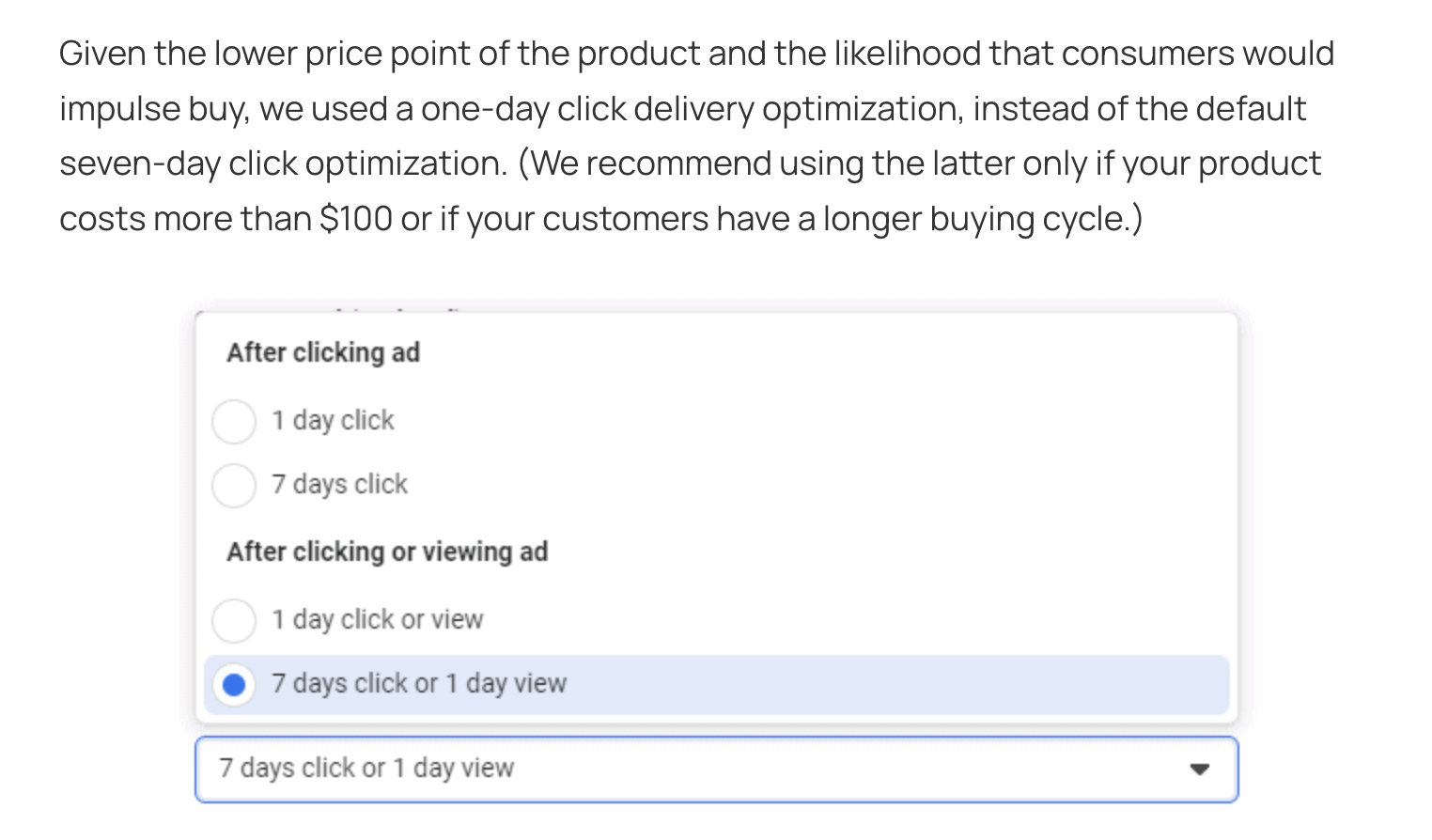 Dive Deeper: We Refreshed 15 Posts on 3 SaaS Blogs – And Increased Organic Traffic on All
Conclusion
To produce a successful creative agency case study, it's important to focus on the key elements that will make it engaging and informative. This includes providing a clear overview of the client and the challenges they faced, outlining your strategy and tactics, and presenting your results in a compelling way.
And, most importantly, don't just present dry facts and numbers. Tell the client's story.
If you're ready to level up your business, Single Grain's marketing experts can help.👇
---
Advertising Agency Case Study FAQs
How do you write a case study for an ad agency?
Here are the steps involved in writing a case study for a marketing agency:
Choose a client and a project.
Collect information about the project.
Create a structure for the case study.
Write the case study, emphasizing the agency's strengths and expertise.
Include quotes from the client to highlight their satisfaction.
Edit and proofread the case study thoroughly.
Publish and promote the case study to illustrate the agency's expertise.
Tailor the case study to your target audience, using visuals and language that resonate with them.
What is a good example of a case study?
An exceptional case study that refers customers and generates more leads includes:
A brief introduction
The goals
Strategies used in the case study
The result
How can I choose the right advertising agency for my business?
To choose the right advertising agency for your business, consider the agency's experience, expertise, track record and client portfolio. Look for an advertising agency with experience in your industry that can demonstrate its ability to deliver results.
What are the benefits of working with an advertising agency?
Working with an advertising agency can offer several benefits, including access to expertise and resources that may need to be available in-house, the ability to develop and execute effective marketing campaigns, and the potential to save time and money by outsourcing marketing functions.