Are you aware of all the benefits of native advertising?
With all the online advertising options, more and more companies are choosing to invest in a native advertising strategy. It is not only an effective advertising method, but it's becoming a necessary way to dominate the competition.
Why does native advertising work? There are many benefits of native ads, such as increasing brand awareness and building trust among your audience. There are also some downsides of native ads to be aware of before investing in a campaign (we'll cover those, too).
By the end of this article, you will be equipped to make well-informed decisions and implement a native advertising campaign that supports your marketing goals.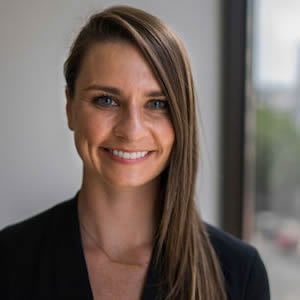 Jacqueline Foster
Demand Generation Marketing, Lever.co
We can count on them to bring new ideas to the table consistently
What Is Native Advertising?
Native advertising is a paid strategy where ads fit seamlessly with organic content.
Users most commonly see them as social media ads in their feeds, Stories or on Reels. Social media native ads appear on both the desktop and app versions of the website, staying responsive to the platform users are on. They also appear on blogs and news websites, looking like other editorial posts: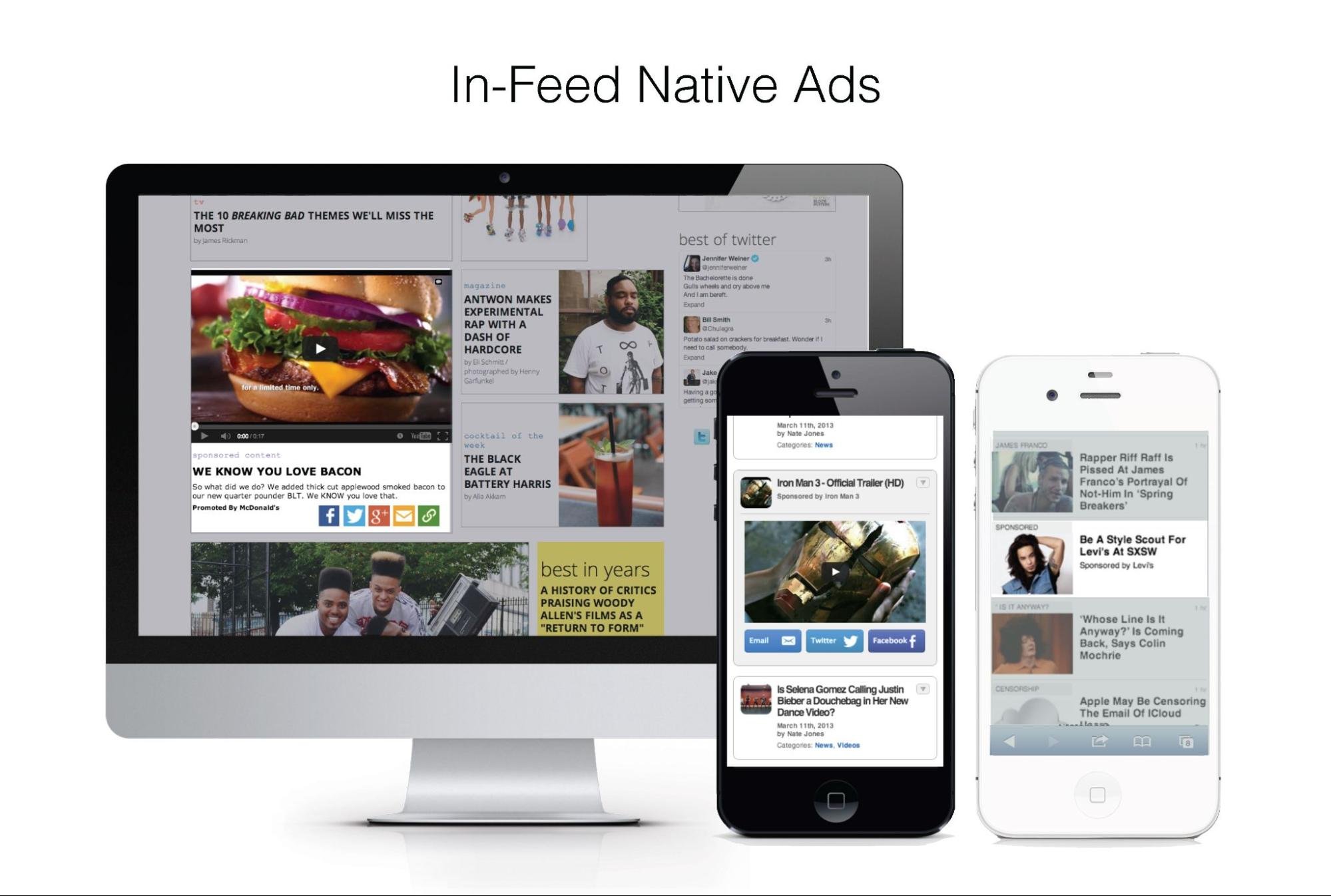 No matter where users see native ads, they're popular because they're effective.
Native ads are subtle and use content that better engages users. This is more effective than other ads, such as pop-ups, that are only meant to distract the user. Since they aren't as intrusive, users are more likely to click on a native ad while ignoring a pop-up or display ad.
13 Reasons Why Native Advertising Works
Native ads is a powerful strategy that any business – and it's ideal for all industries – can add to its existing campaign for better ROI. Let's take a look at all the benefits of native advertising.
1) It's Trustworthy
Native ad content is minimalistic, appearing more like organic posts than intrusive ads. This doesn't disrupt a user's experience on a website or social media channel.
The messaging is versatile – while brands can promote a product or service, many also boost an existing post to engage their audience.
75% of consumers trust native ad content.
When building trust with native advertising, not appearing sales-y is key. Lifestyle content is a great example of images or video that blends in with a user's feed. Your brand can use lifestyle videos, such as this one from Giorgio Armani.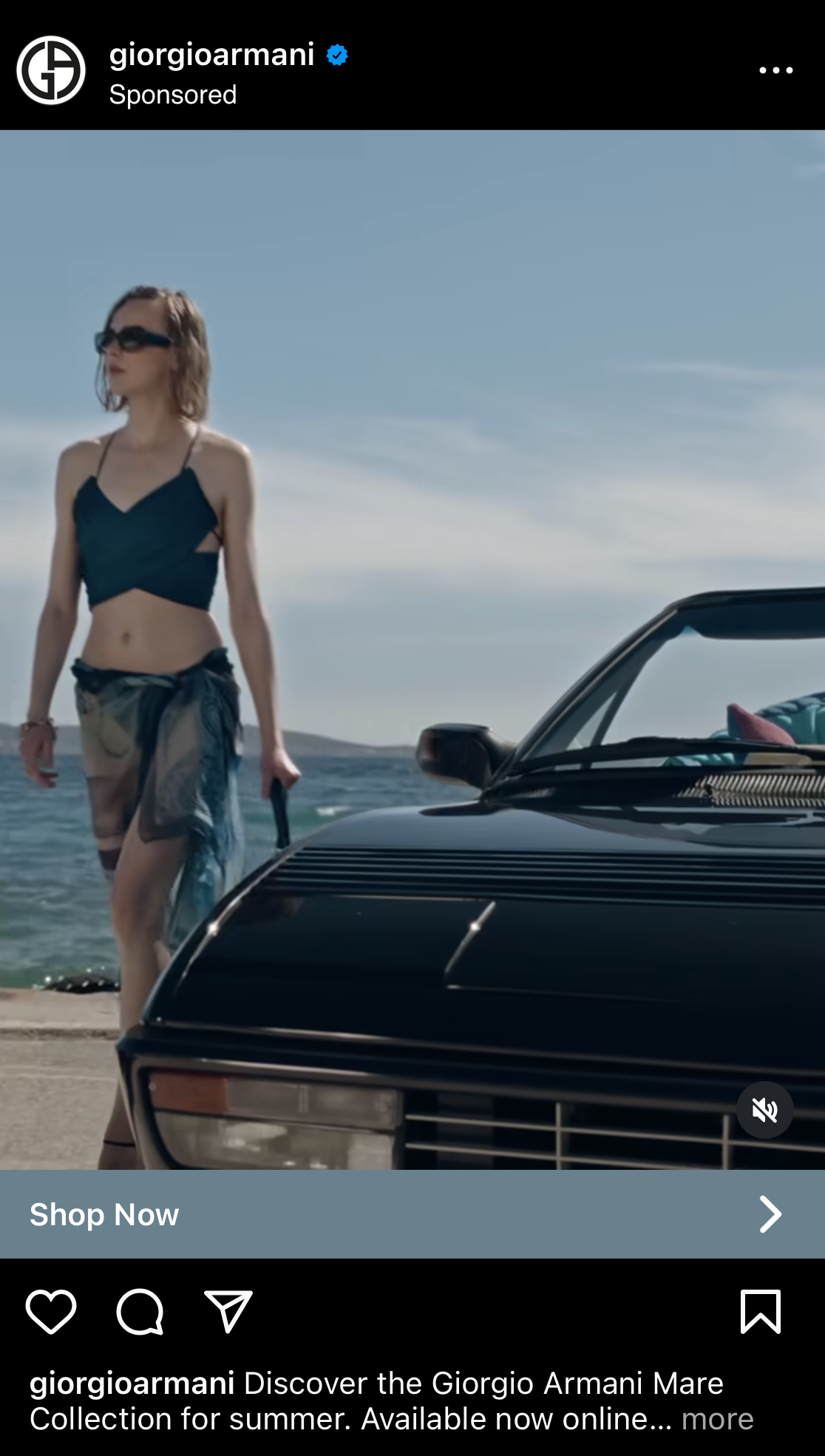 2) It Builds Brand Awareness
In a study, native advertising increased brand awareness more than other marketing methods, even compared to social media posts. That's because participants looked at native ads more favorably than other types of content.
Why does it work to build brand awareness? Because the content is so versatile, you can capture an audience in different ways. For example, the ads can be emotional or educational, depending on your message. Since they use images and video, they tap into the visual engagement of the user.
As a result, users respond better to native ads, often engaging with them or feeling enticed to buy a brand's products.
3) It Blends with Organic Content
One of the main reasons why native advertising boosts visibility is that these ads blend with organic content: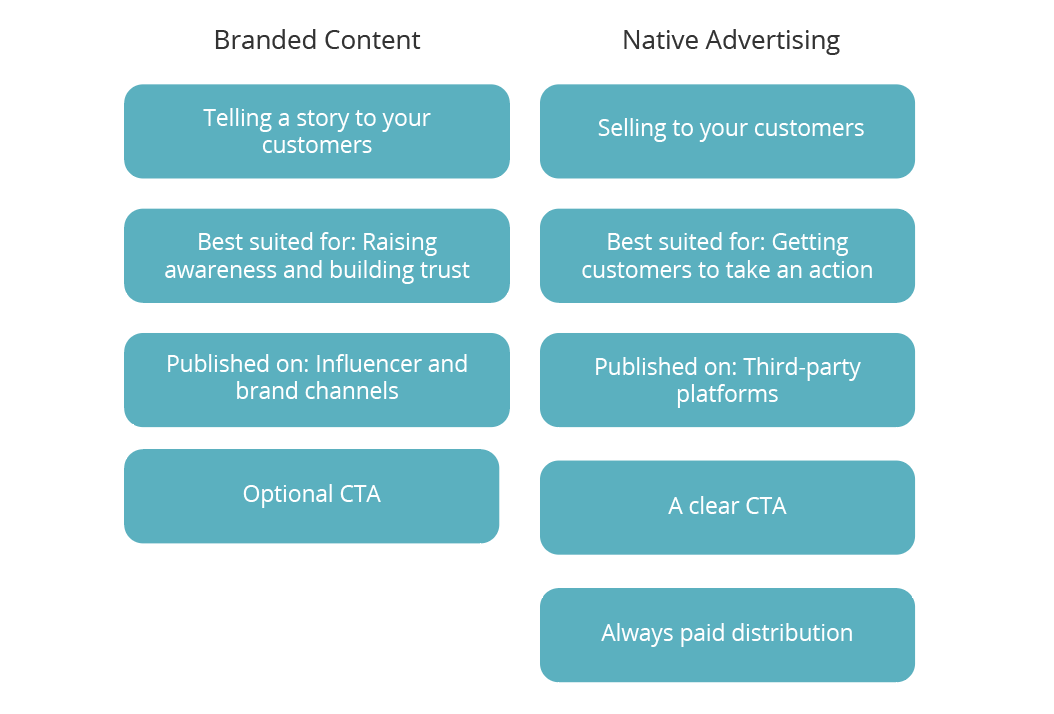 If done correctly, native advertising integrates with the style or design of the web page or app. Since the ads blend into the page, it makes them appear more authentic than traditional advertising.
Traditional display ads can appear as a banner on the top or bottom of the page or even to the side. These banner ads look sales-y, and website visitors usually ignore them.
4) It's Versatile
Because native ads are meant to look like organic content, brands can use different mediums to convey their message.
While video and image ads are popular, these aren't the only mediums you can choose. Outstream video, carousel, mobile app installs, and click-to-watch video ads are some of the examples of native content you can create: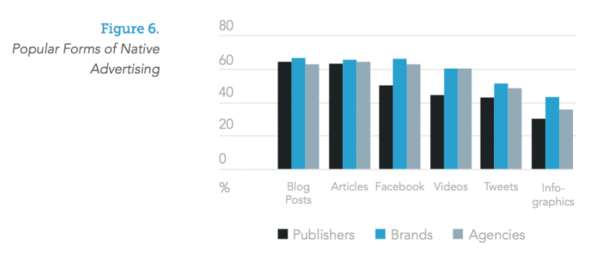 There are also ads specific to certain platforms. For example, search ads on Google are part of native content, while sponsored listings are standard on Amazon.
All these native ad types are intended to blend into organic content and increase user interaction and engagement.
5) It's More Effective than Other Ad Types
There's a lot of data to support the effectiveness of the native advertising game. For example:
One of the many reasons why these ads are more effective is that advertisers can better engage their target audience. For example, advertisers can create more enticing content that aligns with customer interests and demographics.
Users not only ignore other ad types but may experience something called ad fatigue. This is when a user sees your ads often and becomes bored of your brand. Native ads are still very discreet, and users don't have to interact with the ad.
6) It Engages the Younger Generation
Over 56% of respondents in a survey explained they prefer native ads since they offer valuable content and are not just intended to sell you something.
This group is comprised of:
Gen Zs
Millennials
And even Gen X
Audiences in these age groups see this form of advertising as more meaningful than other advertising types, increasing brand affinity.
Plus, these ads better align with marketing tactics popular among the younger generation. Examples include influencer marketing and boosted posts.
7) It's Shareable
People enjoy sharing these ads:
32% of consumers said they would share a native ad with a family member or a friend.
But only 19% of respondents said they would share banner ads with loved ones.
This survey shows that these ads are more shareable than other display advertising types. Social media especially makes sharing easy. For example, users can share an ad on Instagram with other users with only a couple of clicks.
This action also offers other benefits of native advertising. The family and friends of that user can visit your profile, follow your page, and then your native ads will appear on their feed.
8) It Combines with Organic Marketing
Many businesses invest in both paid advertising and organic marketing strategies as a best-of-both-worlds approach. Finding an ad strategy that complements these marketing tactics can be challenging. Fortunately, native campaigns are the solution to this problem.
Many brands attract prospects with a native ad. While they look like organic posts, they're boosted to reach a wider audience: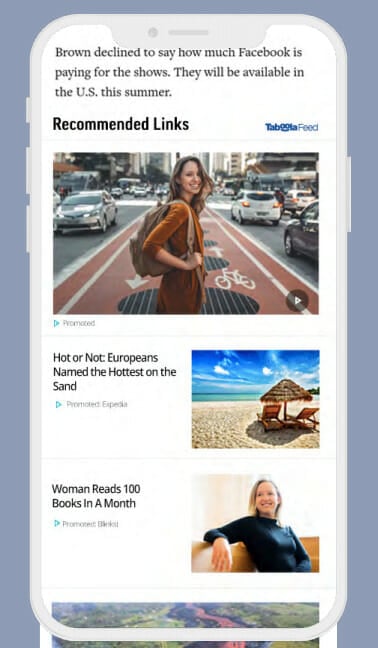 When the ad entices a member of your target audience, they consume organic content to continue driving down the sales funnel until they're ready to purchase.
Native ads and organic content have a lot in common. When done correctly, both content types can improve the customer-brand relationship, enhance brand awareness, educate leads, engage audience interests, and increase sales.
9) It Increases CTRs
Native ads generate higher CTRs than other digital advertising types. That's because they better target user interests.
Advertisers should still go into native advertising with a strategy to ensure your ad spend reflects your CTRs. For example, even if you try not to make your ad sales-y, you'll still need a hook to entice users to take action. Align this hook with a message or visuals that captivate your audience.
While some ad content is evergreen, you can also create time-specific ads for a surge in clicks. Take this ad from candle company Frostbeard Studio as an example. They are promoting a sale and posting seasonal candles for summer to entice consumers to save money on limited home scents.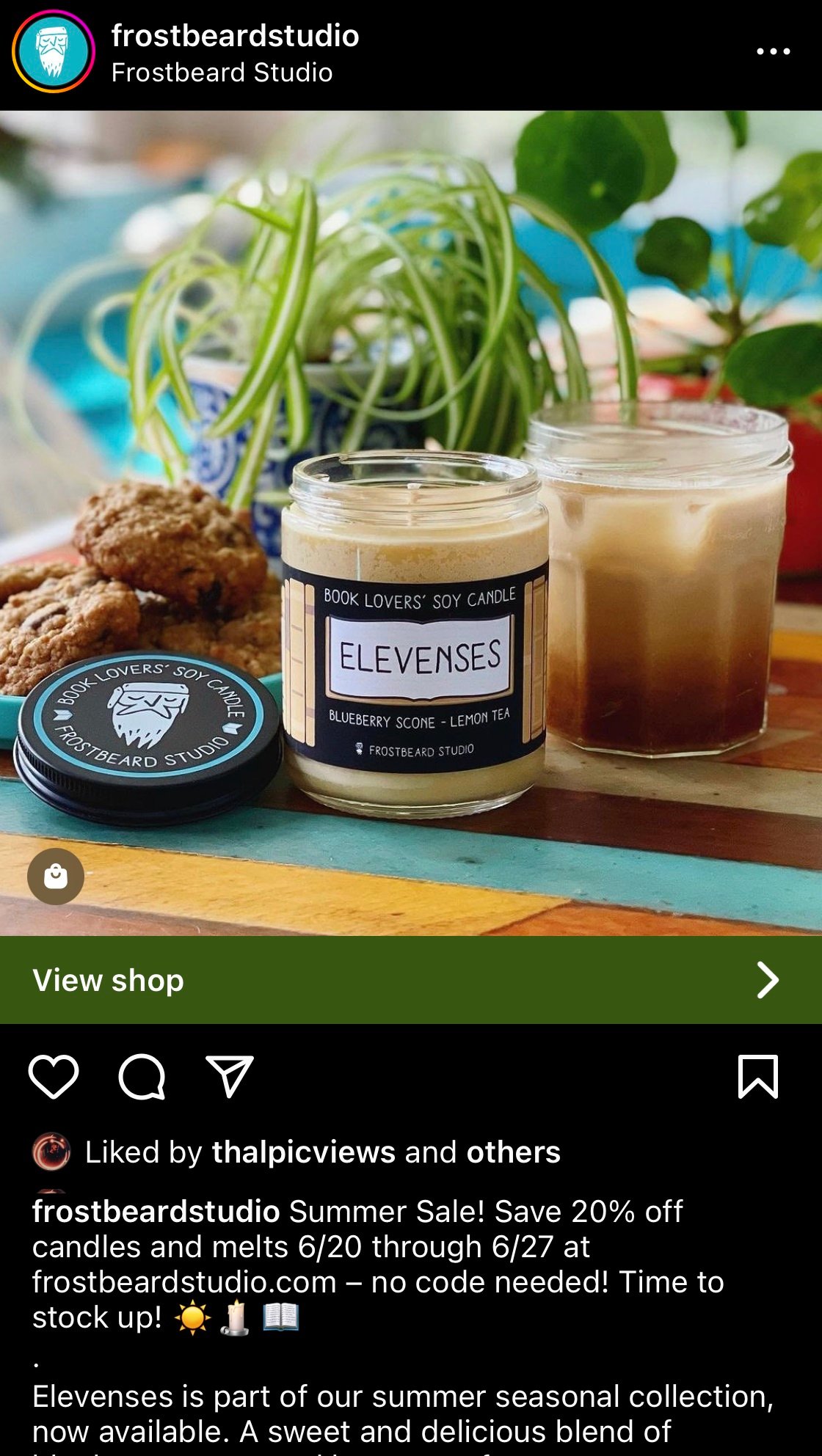 10) It Targets Every Stage of the Sales Funnel
Because native digital advertising is so versatile, brands can target every stage of the sales funnel (TOFU, MOFU, BOFU) with the right campaign: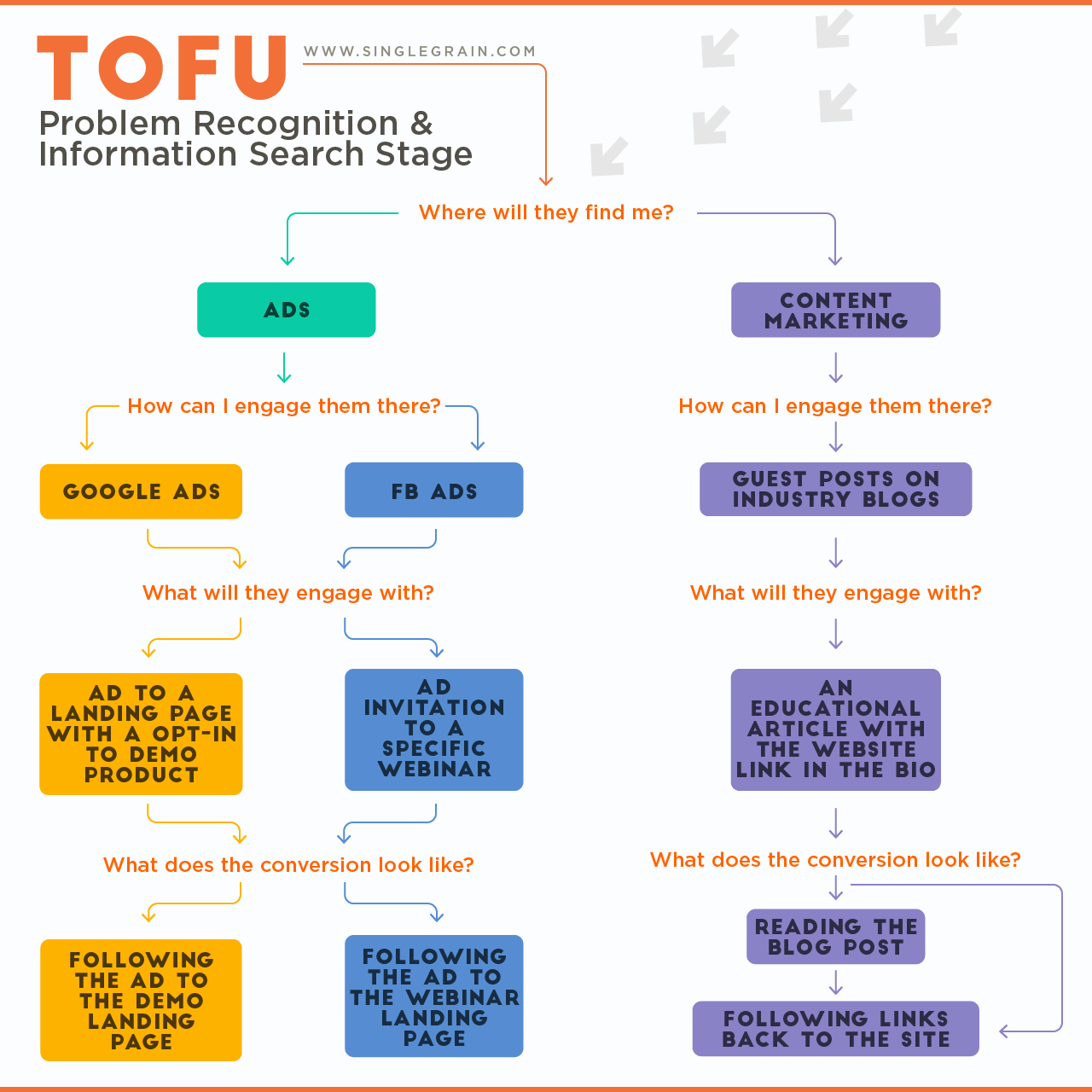 Here are some ideas to incorporate in each sales funnel stage:
Awareness: solve a problem
Consideration: educate the user
Decision: convert the user
As you can see, the ads should do more than promote your products. Use the right visuals and text to convey the following messages to each stage of the sales funnel. Use the consideration and decision stage content for your remarketing ads: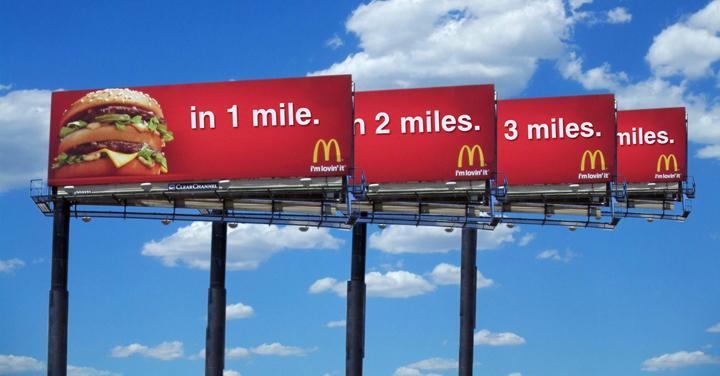 The platform where you post ads is also vital. For example, ads on blogs and news sites are better for capturing users at the awareness stage, while social media native advertising content is a better option for the last two stages.
Don't forget about customer retention. Retention rates for brands that use this form of advertising are 3x higher than other ad types. To create native ads for customer retention, promote new products with native content such as a demonstration video, sneak peek, and giveaway.
11) It Boosts Engagement
These ads don't only attract user attention but hold onto the lead.
Engagement rates are 20%-60% higher for native advertising compared to banner ads.
This is especially true with video. If you post enticing native videos, your user will watch the ad for its entire duration.
12) It Gets More Conversions
While native advertising can increase conversions, advertisers must know how to create the right ads for more CTRs. For example, native ads containing rich media can increase conversions by 60%.
While video ads are a classic choice, use any type of media that encourages users to interact. Polls, quizzes, and questionnaires are perfect examples.
Can you boost conversions with images? Yes, but certain types of image ads are more effective than others.
Carousel video ads have an engagement rate of 2.33%; this is more effective than traditional ads containing images, which only have an engagement rate of 1.74%.
Unlike image ads, carousel video ads create a reel of several images. These have a powerful visual appeal, making them popular among companies such as fashion brands that use multiple images to entice users to purchase their clothing.
13) It Improves Relations with Publishers
Native ads don't only benefit brands, but they also have advantages for the companies that post them.
The fact is that bad ads have negative impacts on publishers. Depending on the type and number of ads a website hosts, the publisher could experience decreased SEO results.
Compared to traditional display ads, native ads aren't intrusive. They blend with the editorial content on blogs and news websites, so users don't have to click out of a pop-up or another type of forceful ad. Even though users don't go on a blog or news website to shop for products, the right native ad can solve their problems.
Placing ads on publishers similar to your niche is key here. Look at this example. This ad for Noom appeared in a Healthline article: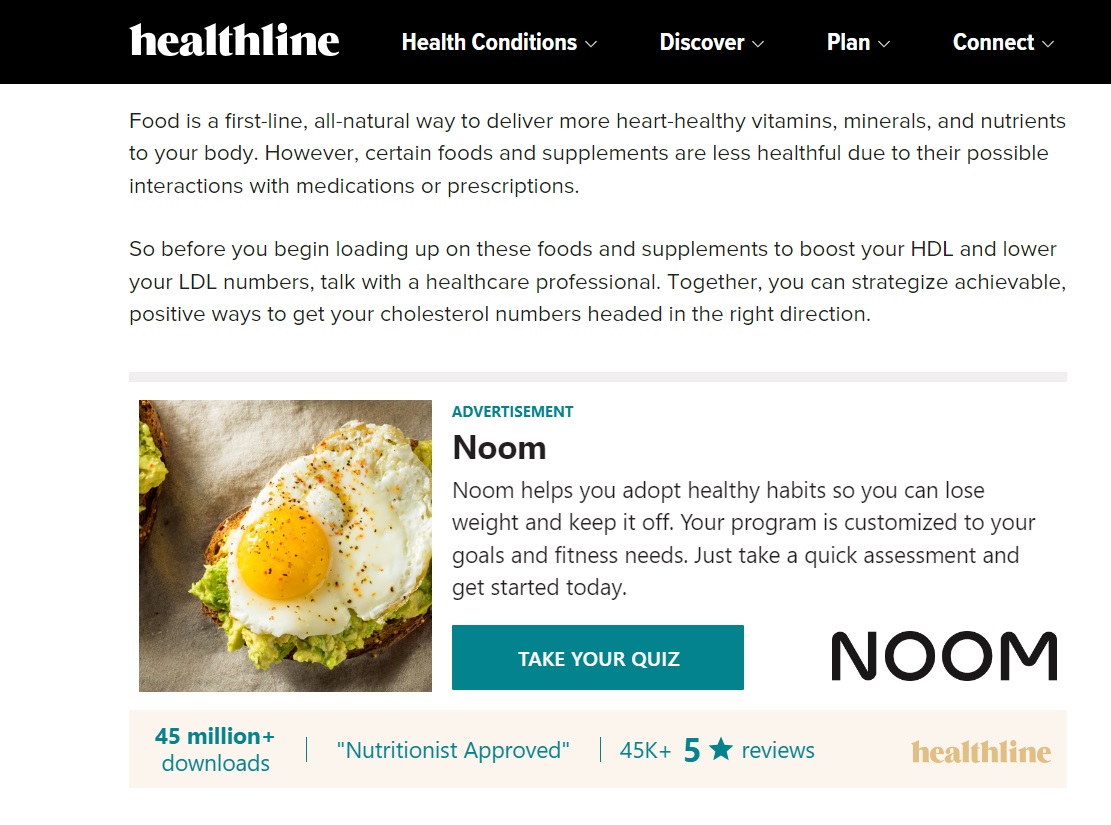 Healthline is an educational website aimed at helping people make the best health decisions, and doctors or other medical experts review all their content.
As you can see by the ad, Noom is a company that helps you adopt healthy habits and lose weight. The Noom ad fits with Healthline's content and offers a solution to the reader's problem. Since this article recommends foods that increase HDL (good) cholesterol, the ad acts as a CTA for readers to make healthier food decisions.
Disadvantages of a Native Advertising Campaign
While native advertising offers many benefits, it also comes with its challenges. Know these common native ad disadvantages before beginning your campaign.
Difficult to Know Which Medium to Use
For many advertisers, the versatility of native ads is a major benefit. Advertisers can be creative and innovative with their advertising efforts, better aligning with their branding and messaging.
But for other advertisers, the versatility is a downside. It can be difficult to know which medium to use to convert users better – especially if you're unsure which format better blends with editorial content. This is especially true for brands creating native ads for the first time and may risk losing ad dollars.
Challenging to Measure Performance
Without the right tools, it can be difficult to measure native ad performance. You'll also need to know the best metrics that will result in a successful campaign. This may be too complex for new advertisers and companies creating these ads for the first time.
Fortunately, navigating the reporting process is easier than you may think. Many advertising platforms offer built-in reporting tools. If you post your ads to Facebook or Instagram, you can track your success using the Meta Business Suite.
Some of the metrics that most advertisers track include:
Impressions
Clicks
Click-through rate (CTR)
Time spent on ad
Views
Engagement rates
Cost-per-action
Conversions
ROI
Regulations
On one end, native ads are beneficial since they're seamless with organic content. At the same time, this strategy can come off as deceptive. The last thing you want is to trick the user into clicking your ad, thinking it's not promoting a product or service.
There are also strict regulations regarding this form of advertising. The FTC has standards for native advertisers to stay compliant, such as tailoring the imagery and content to state they're paid ads. Publishers will also identify this content as ads.
Other ways to stay compliant include offering disclaimers on your posts (such as using the hashtag #ad) or even using other tags, such as "paid post" or "sponsored."
Native Advertising Success: Make It Work for Your Brand
Native advertising is one of the most effective options for businesses. These ads fit seamlessly in with organic content. If you create an effective native advertising strategy, these ads can be helpful and engaging that capture your audience's interests.
This form of advertising has many benefits, such as improving brand trust and increasing conversion rates. Add native ads to a new or existing campaign to increase brand awareness and CTRs.
If you're ready to level up your ad campaigns, Single Grain's

native ads experts

 can help!👇