Even when the rest of the economy is teetering precariously, SaaS companies are still going strong. B2B SaaS is booming in particular, as many organizations have become reliant on tools that automate, manage and run their businesses. 
However, B2B SaaS companies often make one big mistake when it comes to growing their own businesses: They neglect to market exclusively to B2B audiences, and instead rely heavily on strategies that have been proven to work for B2C SaaS brands.
In this post, we're going to take a look at everything you need to know about B2B SaaS, including what it is, how it's different from its B2C counterpart, and how to adjust your marketing efforts accordingly.
What Is B2B SaaS?
SaaS tools are "service as a software." Rather than purchasing a one-time license for a program that you download onto your computer (like Microsoft Word, for example), you pay a monthly or annual fee to access cloud-based software online through a website or app.
B2B SaaS is a cloud-based tool that is sold on a subscription basis to other businesses, rather than individuals.
Businesses typically use SaaS tools to automate or streamline administrative tasks or to get new functionality, resources and information. Think:
invoicing software
inventory management tools
automated payroll and scheduling systems 
advanced analytics software 
project management and collaboration software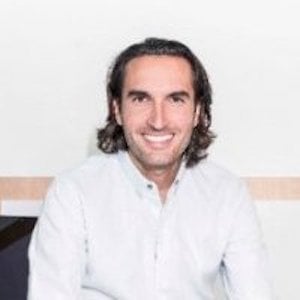 Yaniv Masjedi

CMO, Nextiva

Their expertise has helped Nextiva grow its brand and overall business
B2B SaaS Products vs. B2C SaaS Products
B2B SaaS products are marketed exclusively to businesses, while B2C SaaS products are marketed to consumers.
Let's look at the popular tool You Need a Budget (YNAB).  It's designed to help individuals create detailed budgets so that they can allocate funds to certain expenses and know where every penny is going. It's clearly marketed to individual consumers. Even the site's graphics and taglines make this clear: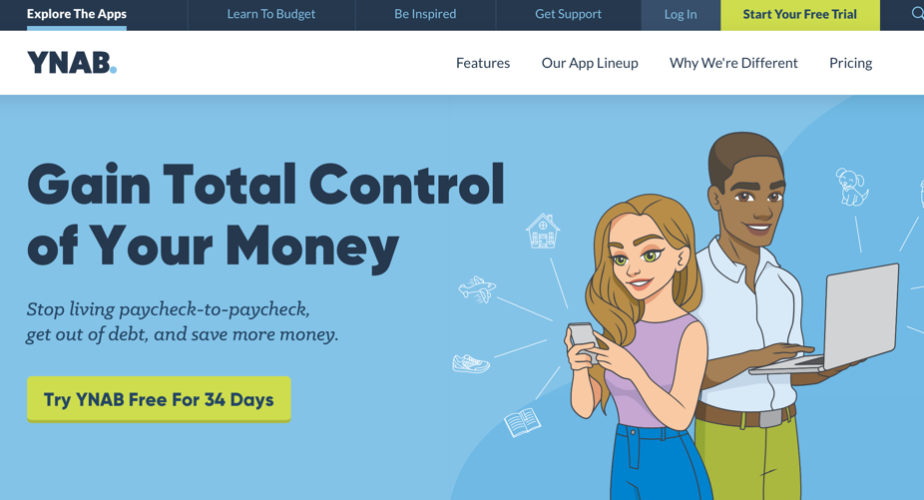 Businesses also need budgeting tools, but YNAB is designed exclusively for individuals, so it doesn't work well for fluctuating income associated with businesses:
Quickbooks is the B2B equivalent. It's designed for businesses to use for invoicing, expense tracking, and any other accounting need. It's better suited to track dramatically fluctuating income and expenses, and it comes with additional features like the ability to track overdue invoices or calculate taxes. This isn't something B2C software can do.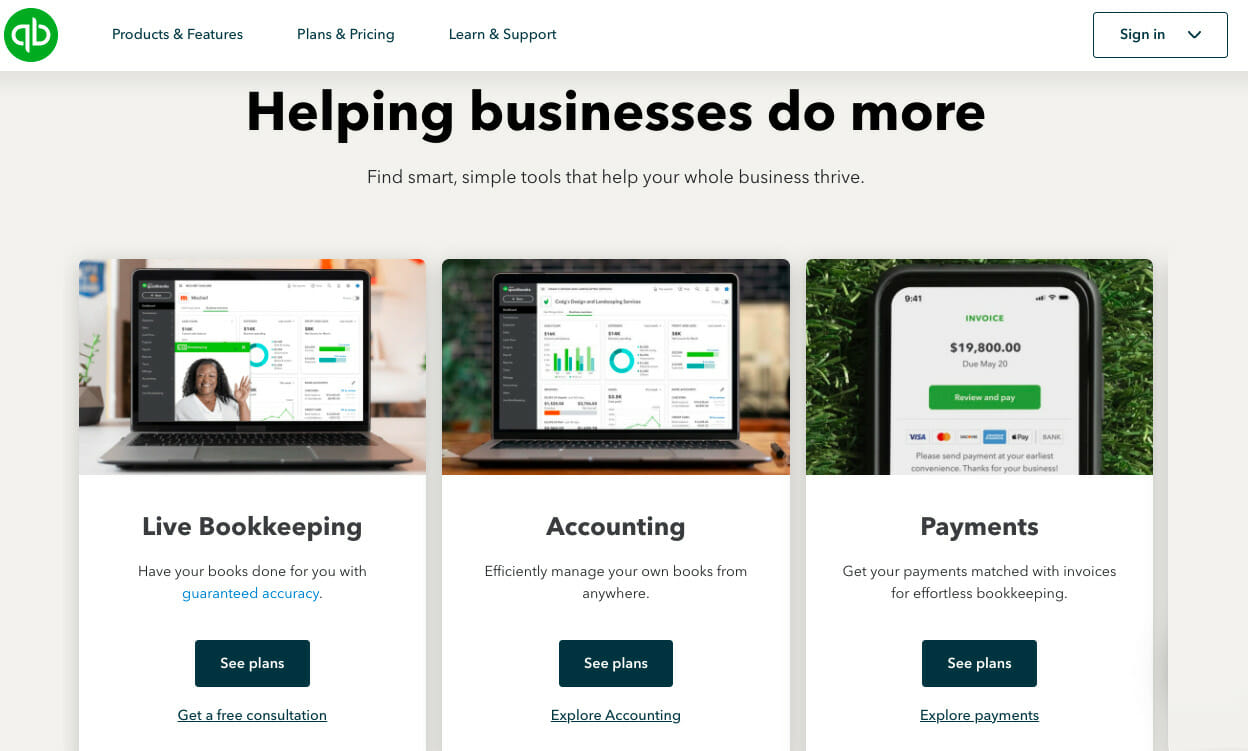 B2B SaaS products are typically going to be a little more expensive than their B2C counterparts, though this isn't always the case.
Also, some B2C products may be used by businesses, causing overlap. These include social media publishing tools, graphic design software, and photo editing software like Adobe. There are typically business or "professional" pricing plans available for business audiences on these tools, and their marketing to each audience will look different.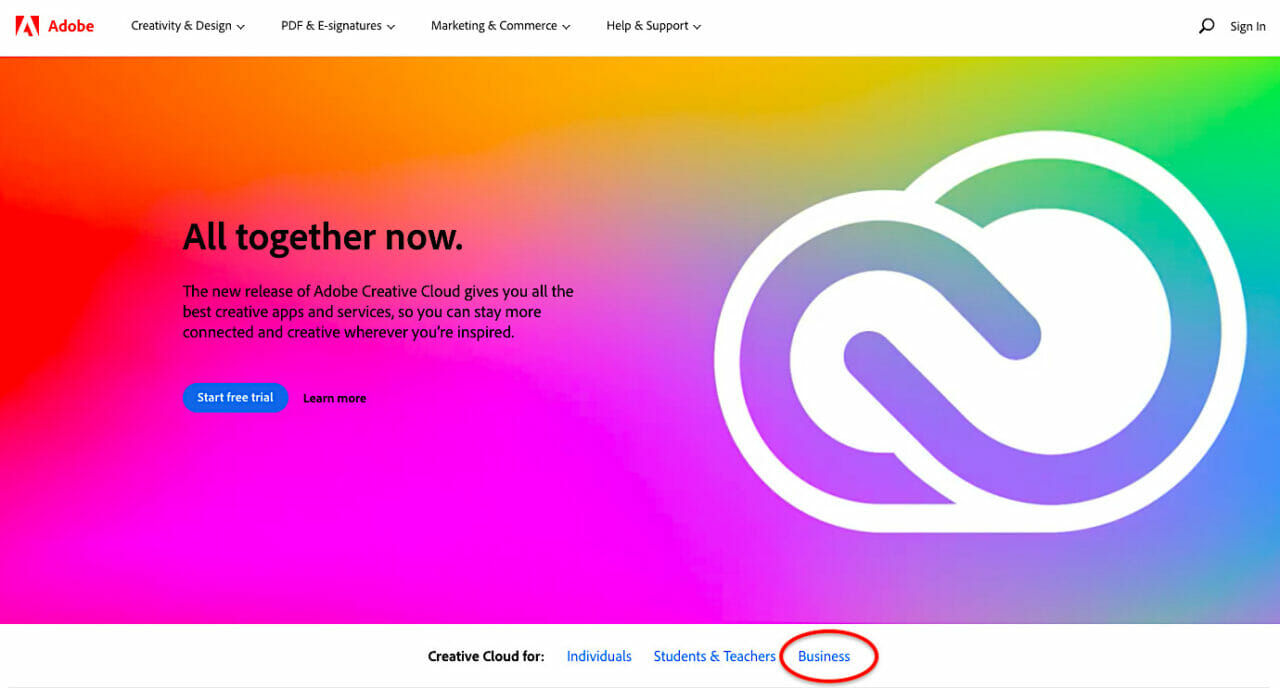 B2B SaaS Marketing vs. Traditional Marketing
B2B SaaS marketing differs from traditional marketing in a number of ways. This is partially because you're selling a different type of product to a different type of audience.
Most marketing advice, after all, is focused strictly on standard B2C products – like living room rugs, gaming keyboards and suitcases. It makes sense that when you're trying to sell payroll software to business executives and decision makers that things will be a little different.
B2B SaaS buyers typically do more research and have longer buyer's journeys than traditional B2C or even standard B2B marketing, and more of that journey involves working with personal sales reps.
A recent study from Gartner found the following about B2B buyers:
77% of buyers said their latest purchase was "complex" or "difficult"
27% of the buying process is spent researching independently online, 18% is spent researching independently offline, and 17% is spent meeting with potential suppliers
The B2B buyer's journey is long and winding. It starts with problem identification, before moving onto exploring solutions, determining what they need, and choosing a supplier: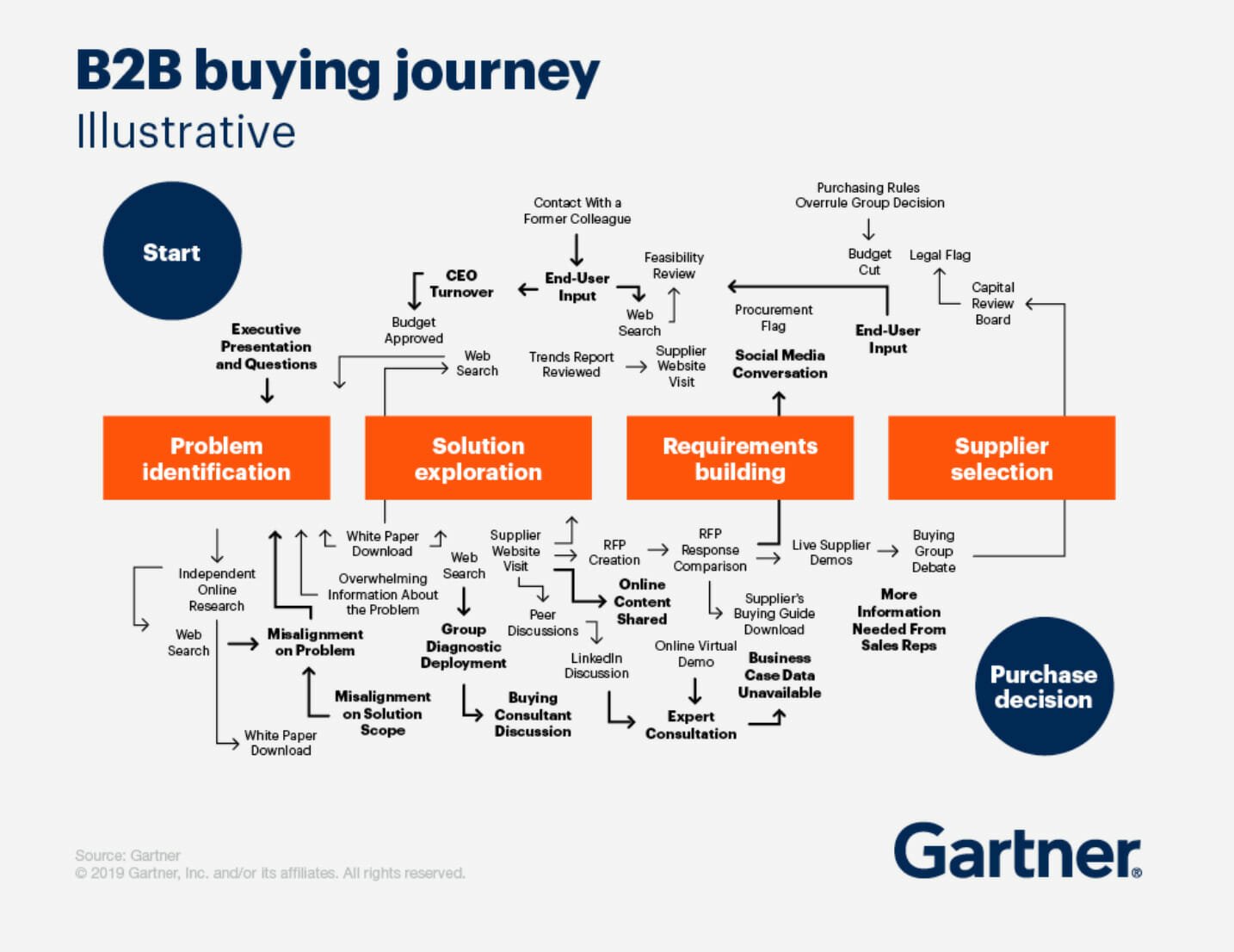 Impulse purchases, in other words, are very low in the B2B SaaS industry. The buyer's journey is longer and probably more expensive for the business. You'll need more campaigns, more touch points, and more personal attention during your decision-making process.
That being said, if a customer has signed up for your software, as long as they're happy with the service, you'll likely find that B2B SaaS retention rates are higher than industries. One study found that:
B2C SaaS businesses have an average churn rate of 7.05%, whereas
B2B SaaS businesses have an average churn rate of only 5%
Once a business has trained its entire team to use a single tool, integrated it with their system, and input all of their information, they're not going to want to switch. This is particularly true considering that the average buying group is made up to 6-10 workers, so once they agree on a single solution, they're happy to stick with it.
How Do You Do B2B SaaS Marketing?
In order to compensate for longer buying journeys and the more personalized attention that B2B SaaS buyers need, you'll need to set up a different sales model.
Here's how to set up a B2B SaaS sales model:
Connect with Your Target Audience
Use outbound and inbound marketing methods like PPC ads and content marketing to reach high-level decision makers in your target audience. Create messaging that focuses on highlighting the problem that your SaaS can solve:


Learn More: How to Create a Killer SaaS Content Marketing Strategy
Create Detailed Product Pages
Make sure your product pages explain how your software works, why it's different from your competitors, and how it can help your target audience. Include screenshots or mobile mock-ups that show what your interface looks like.
Offer a Free Consultation
Encourage users to get in touch for a free consultation, an extensive demo, or to sign up for a free trial: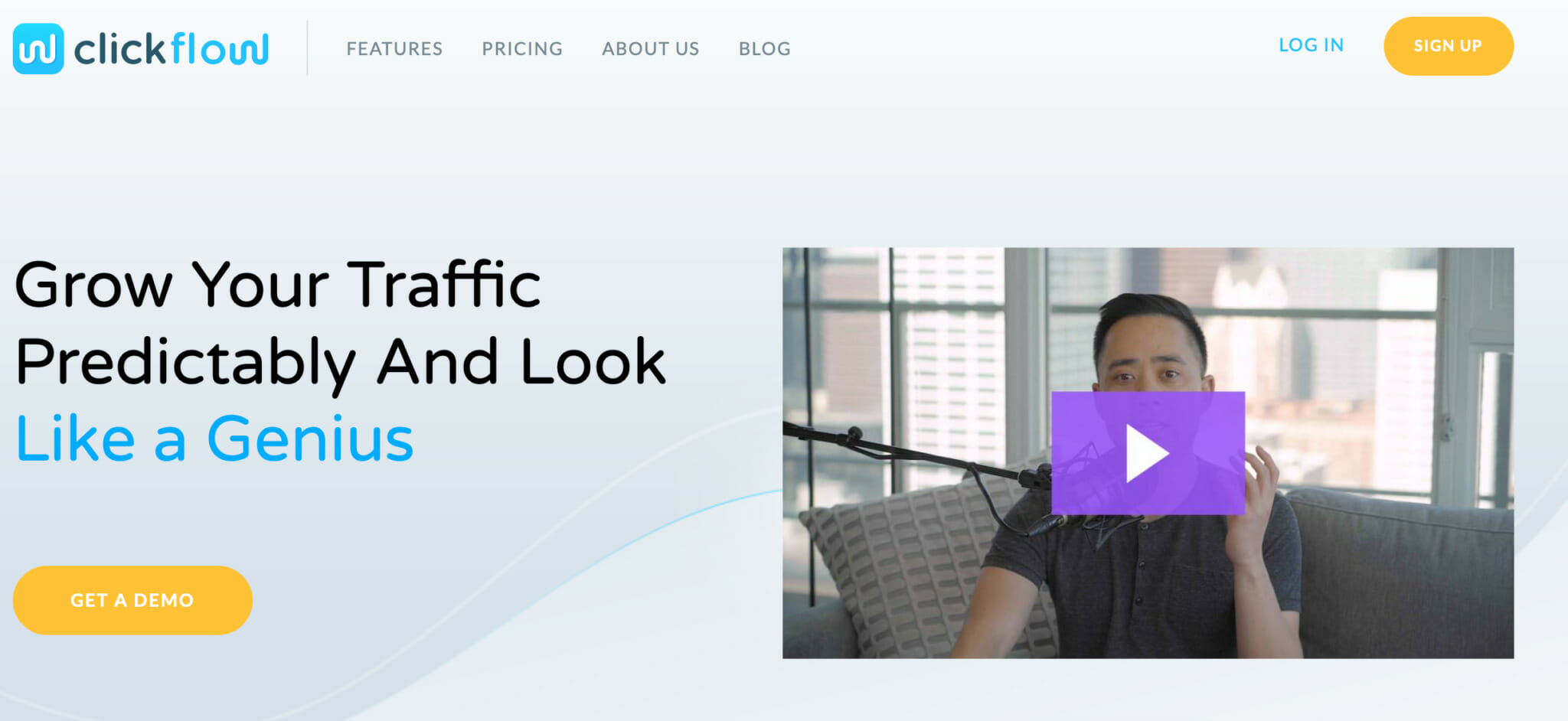 If possible, try to offer credit-card-free trials. This may increase end-to-end conversion rates up to .40% compared to conversion rates of .36% when credit card information is required, and .24% when a payment is required.
Provide an Account Manager
Have a member of your sales team or a dedicated account manager reach out to the customer and set up a phone call to answer any questions they have. Keep the email marketing going, offering a discount on their first year if they purchase upfront. Autoresponders will be key here, but your sales manager should also be following up right before and after the trial ends.

Don't Forget the Re-Engagement Campaigns
After a client converts, don't drop them like a hot potato! Continue following up with re-engagement campaigns. Let them know about new features that may encourage them to upgrade to a higher-tiered plan when they roll out.


Learn More: 5 Ways to Re-Engage Those Long-Lost Customers
Scale with Referral Marketing
Turn your attention to scaling with referral marketing. Clients who come from referral marketing typically stay customers longer, and studies have shown that B2B businesses with referrals see a 70% higher conversion rate than their counterparts who don't.
Set up a referral marketing program, like this one from FreshBooks, that gives both the referrer and the referee a free month if the new client converts, and consider branching out into affiliate marketing, too.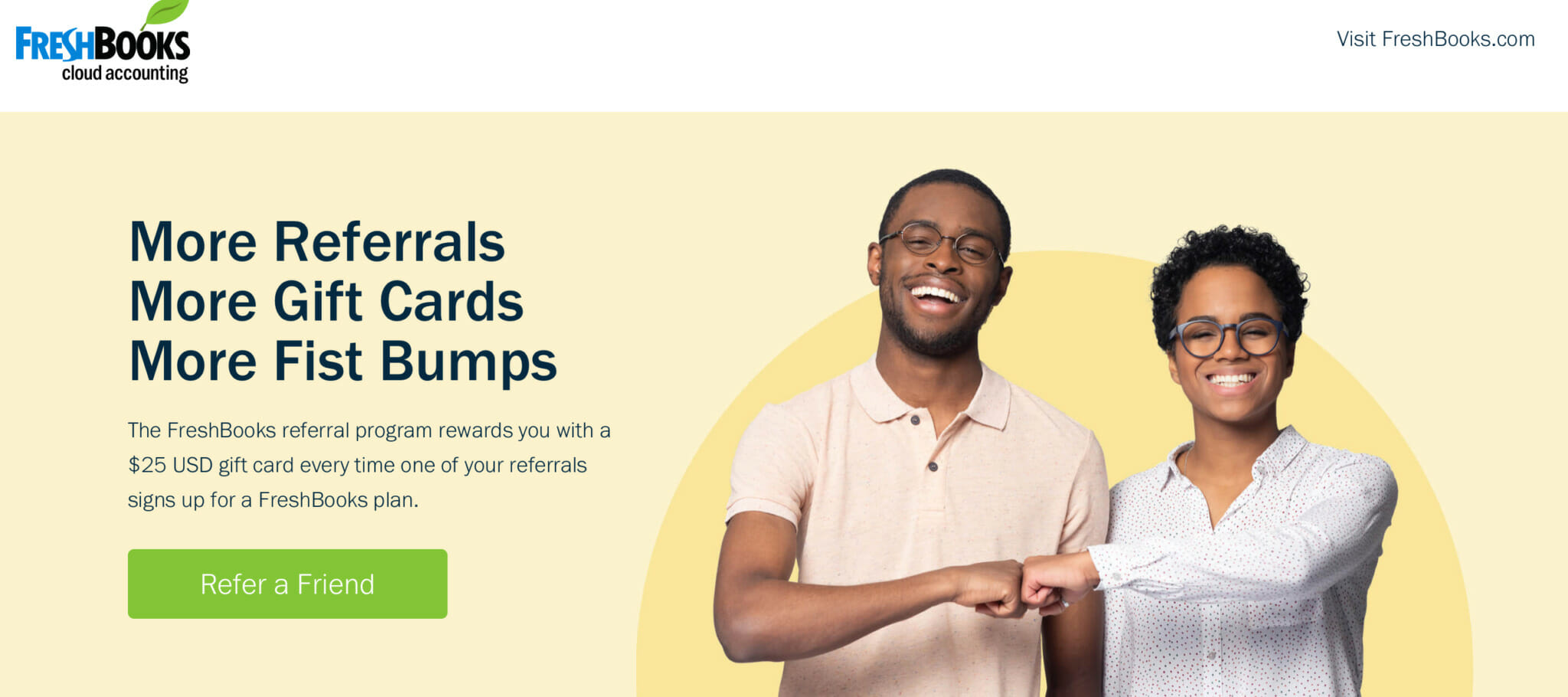 Learn More: 7 Affiliate Marketing Tips from a SaaS Affiliate Manager
B2B SaaS KPIs & Metrics to Keep Your Eye On
Knowing which B2B SaaS metrics to watch is crucial, as it can help you optimize your existing campaigns and know where to start when you decide to create new ones.
Overall, these are the following metrics you're going to want to keep an eye on to assess your marketing performance and scalability potential:
Churn rates. This tells you what percentage of your customers who either don't renew or who cancel their subscription at the end of the membership period. This may be a month or a year, depending on your business model. Churn rates can be calculated by dividing the number of customers who churned during a set period of time by the total number of customers you acquired. Multiply this number by 100 to get the percentage.
Dive Deeper:
* Top Marketing KPIs that Every B2B Company Needs to Track
* Top B2B Marketing Mistakes You're Making (And How to Fix Them!)
* How to Use UX Testing to Improve Your Customer Lifetime Value (CLV)

Top 3 B2B SaaS Companies to Draw Inspiration From
Looking for a little inspiration on how to market your B2B SaaS company? Let's take a look at three incredible B2B SaaS companies that are at the top of their industries right now.
HubSpot is a strong tool, offering everything from inbound marketing to sales to analytics to help you drive more conversions. Aside from the fact that the tool is great, their marketing is also on point.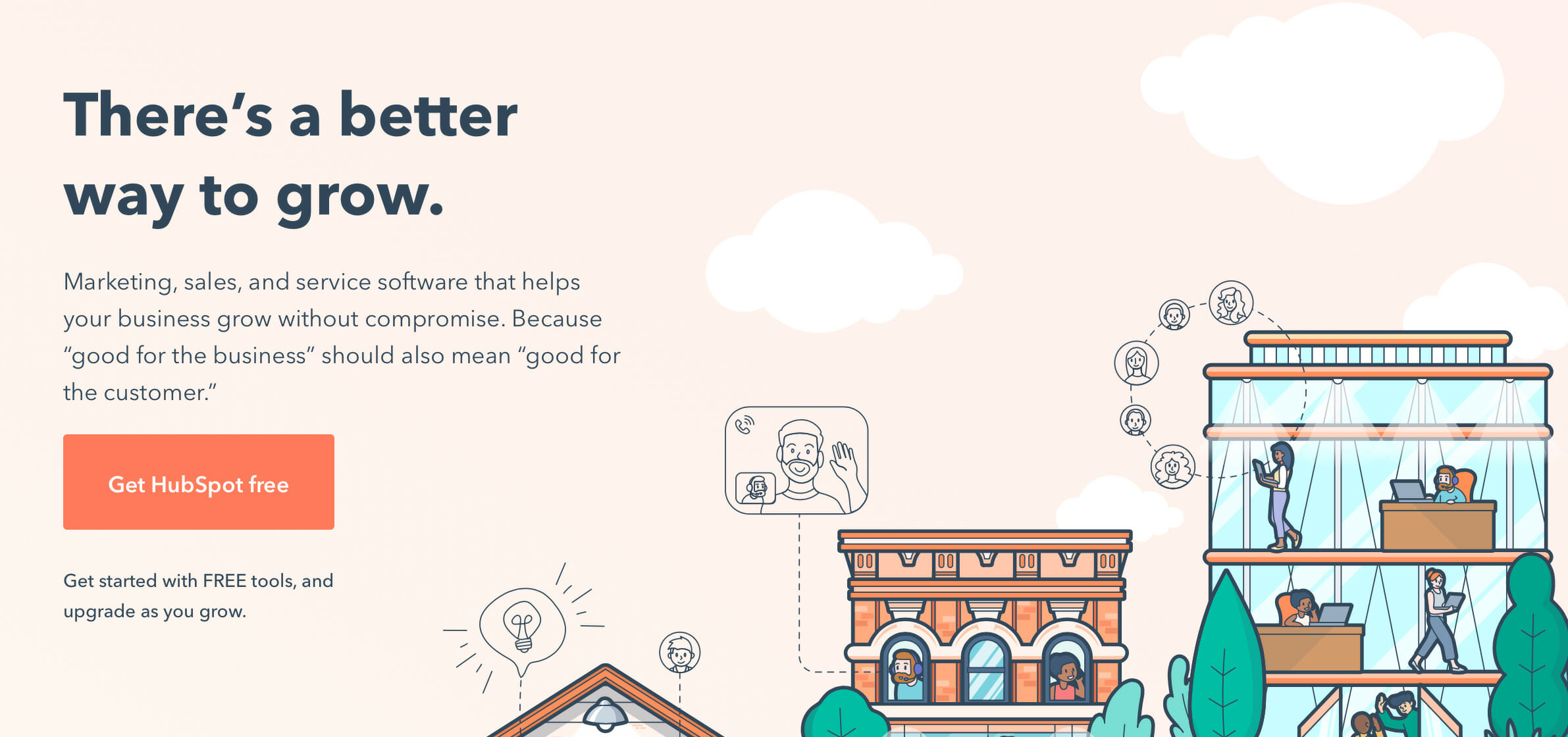 HubSpot's marketing strategy centers on slowly nurturing potential leads by easing them in. Their content marketing is extraordinary: they're one of the best industry-leading blogs, which drives in tons of inbound traffic. Even their homepage focuses on the "ease them in" approach. They encourage users to get started for free, and only upgrade as they need to.
Semrush is an SEO and site monitoring tools that allows you to conduct market research, keyword research, and even check the quality of your content marketing.
The reason they're on this list is because they're always working hard to roll out new features. In the past two years, we've gotten their SEO Writing Assistant and the new Market Explorer, both of which are enormous assets to users.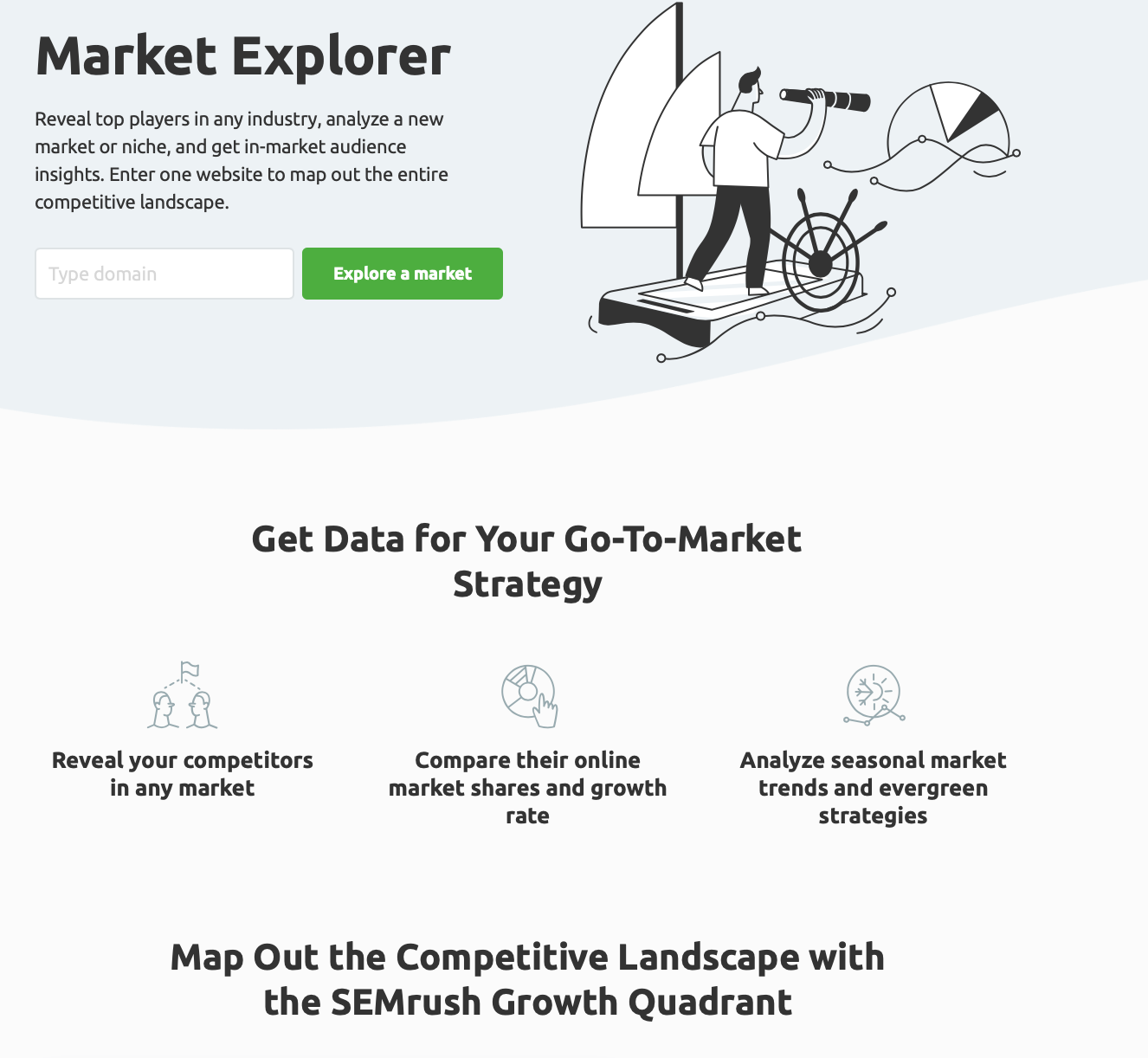 They have strong landing pages dedicated to teaching users about these tools, and they also regularly create content like blog posts and webinars to teach their subscribers and leads how to get the most out of these tools. It's all about continually offering increasing value and keeping their subscribers engaged.  
Most businesses and their team members are well aware of Slack by now! The company has skyrocketed in the past few years to become the go-to communication channel for everyone from one-person LLCs to major corporations.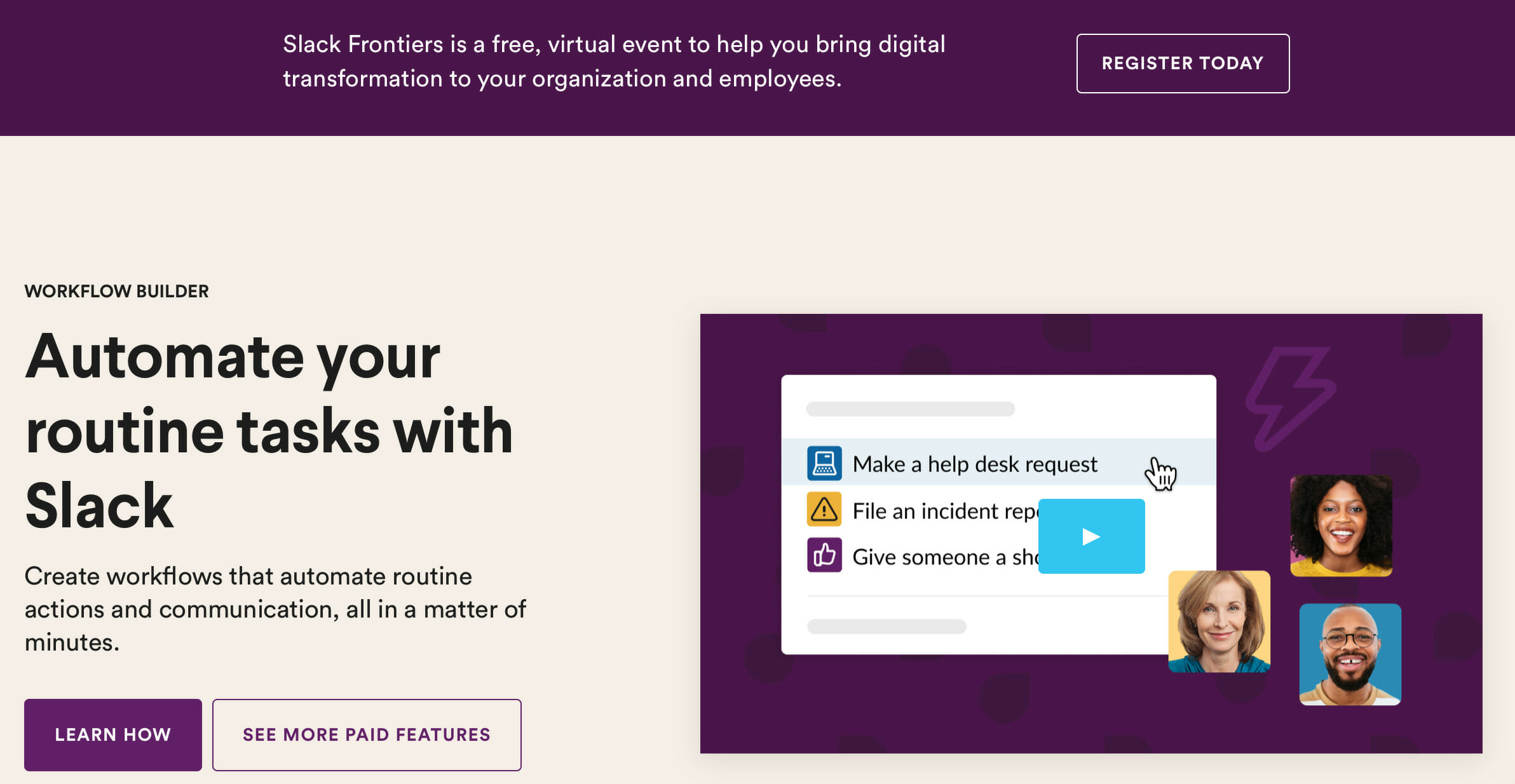 Like HubSpot, Slack starts off with free plans that remain free for an indefinite period of time. Their website does an exceptional job of reassuring users that the tool is free for limited use, while still making sure to highlight features of their paid plans to nurture actual conversions from high-value customers.
Dive Deeper:
* Best SaaS Marketing Agency: Top 5 Choices for 2023
* B2B SEO: How to Rank Your Business Website Higher in Search
* LinkedIn Ads for Enterprise B2B SaaS: The Only Guide You'll Need

Conclusion
Remember, if you're a B2B SaaS marketer or business owner trying to increase subscriptions for your software, your entire marketing funnel and all of its content is going to look different compared to a company trying to sell B2C SaaS subscriptions.
Understanding the long, winding buyer's journey and the KPIs you need to watch for when it comes to B2B SaaS businesses will be key in helping you to shape and optimize your campaigns. 
Want help getting better results for your SaaS business's marketing? We can help. Click the orange button below to talk to a SaaS lead generation strategist today!