5 Ways SMB Business Owners Can Revamp Their Digital Marketing Strategy
The Internet has become the great leveler when it comes to marketing. No matter how large or small your business is, there are a wide variety of ways that you can get a big impact from a well-planned and well-executed digital marketing strategy.
You don't have to be an internationally recognized brand to make your presence felt on the Web, and with the use of online purchasing and improved audience connections, you could be competing with those big brands much more easily than you think.
Small- and medium-sized businesses (SMBs) are starting to see the benefit of excellent content marketing. In fact, according to a recent report carried out by Clutch, 80% of people have bought a product or used a service as a result of a company's content marketing. This shows that with the right targeting and tactics, smaller companies can use content marketing to succeed.
A great example of brand that is punching above its weight is British musical instrument store Andertons Music Co. The company made waves last year when it won the prestigious NAMM Dealer of the Year Award 2018 – it was actually the first non-American winner of the award, and one of the smaller companies nominated. One of the most important reasons that Andertons has been recognized as a world-leading music store comes down to its fantastic social media marketing.
There are some proven and established ways of making your digital marketing stand out and, with a little revamping, your SMB could be reaping the rewards of more exposure – and, thus, more sales – much more organically and profitably.
1) Reach Out to Customers in New Ways
Technology has made it easier than ever to connect with both established customers and new ones. There are a vast number of technology resources available that can help extend your reach, but knowing which ones are the most suitable for your SME can be challenging.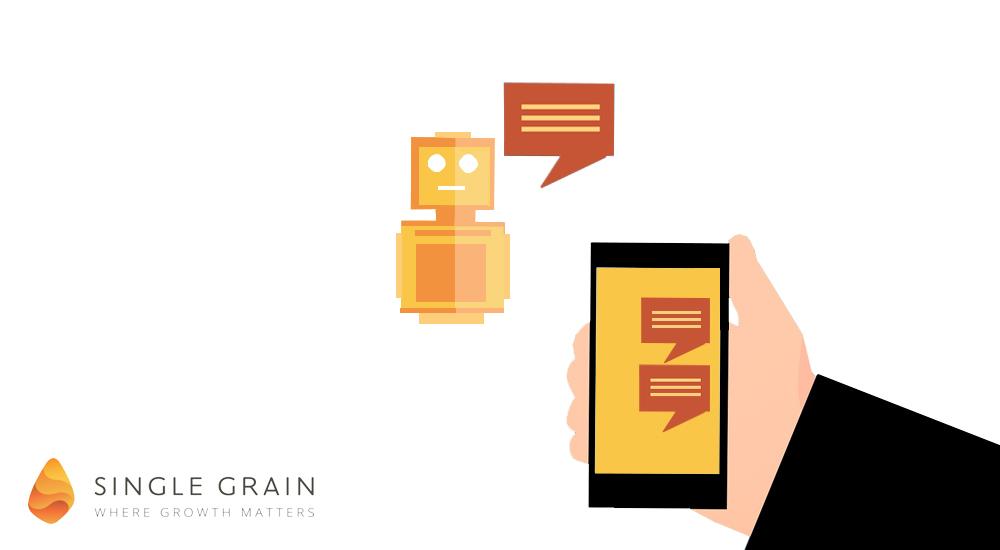 However, there are some clear methods for improved audience reach. These include: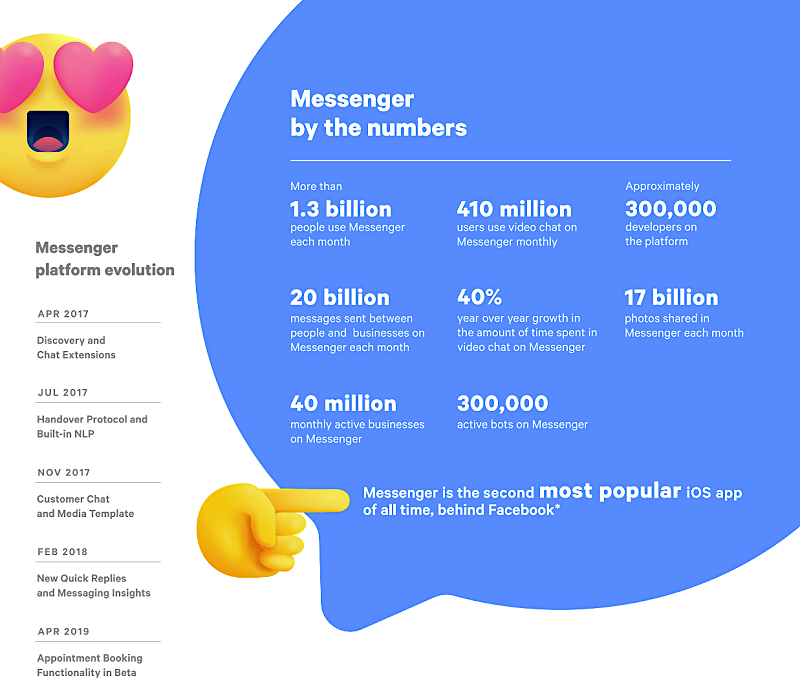 Chatbots are fast becoming the next big tech tool for all businesses, but even large corporations are proving slow to adopt this emerging resource. By integrating chatbots into your website and social media, you will become more accessible and more streamlined when it comes to personalized upsells and buying suggestions.
Dive Deeper: Facebook Messenger Chatbots: The Step-by-Step Guide to Getting Massive Results
Using Feedback and Reviews: Customers have a lot more power in the digital age, and that can work to your advantage. Any SMB that is not actively looking for feedback is missing out on a potentially rewarding resource. Having feedback and reviews can help by: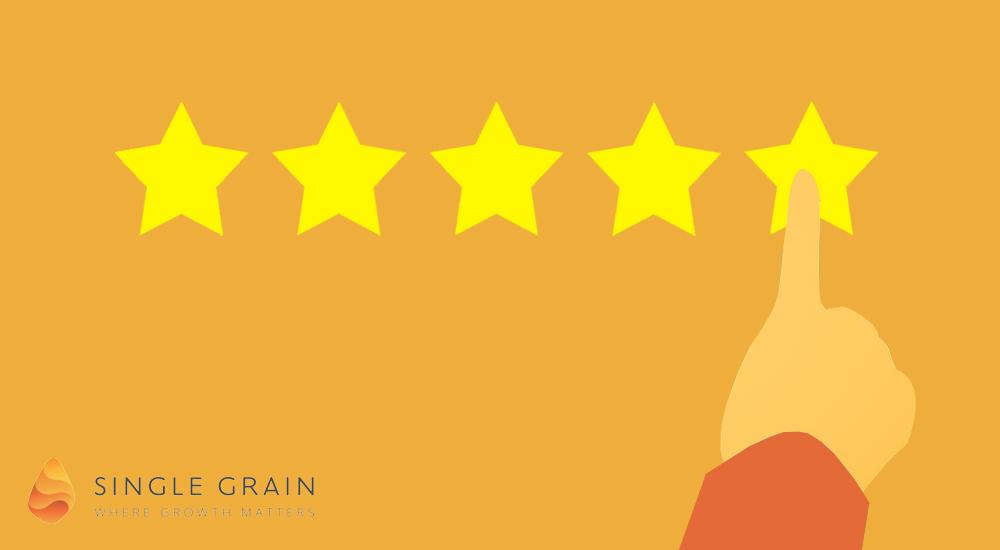 Dive Deeper: The Kick-Ass Guide to Increase Customer Reviews for Your Online Store
Email Marketing: This tool has both risen and fallen in popularity and effectiveness, but as a way of inserting your brand into the daily lives of an interested audience, it's hard to beat emails. Targeted emails are becoming the norm and, when it is done correctly, localized email marketing moves beyond simple personalization; it can be the key to building stronger connections with your audience. The right message, at the right time, to the right consumer, can lead to an increase in sales conversions.
Dive Deeper:
2) Make Sure Your Website Is Up-to-Date
Even if you think that having an up-to-date Facebook business page is going to be enough, in today's digital age, you're going to need a more significant digital footprint – and that's going to mean revamping your website. It's vital that your website be optimized so that it is easier for users to look through it and find what they need.
The best websites will have their landing pages designed according to the most likely intent of those who land there. Because SEO is all-important, this will play a huge factor in landing high up in the search engine results. For a detailed list of what needs to be done to optimize your website, see The First Steps to Optimising Your Website – The SEO Overhaul.
SEO Tactics
There are many ways to make sure that your revamped website is SEO optimized, and the advice can often be overwhelming. However, the most common and effective SEO tactics that you should be using are:
Localization: How many times have you searched for a business or product and typed in 'near me' at the end of your query? By localizing your SEO, you can reach new audiences far more easily, and with the rise of voice search, those localized results are going to become even more important.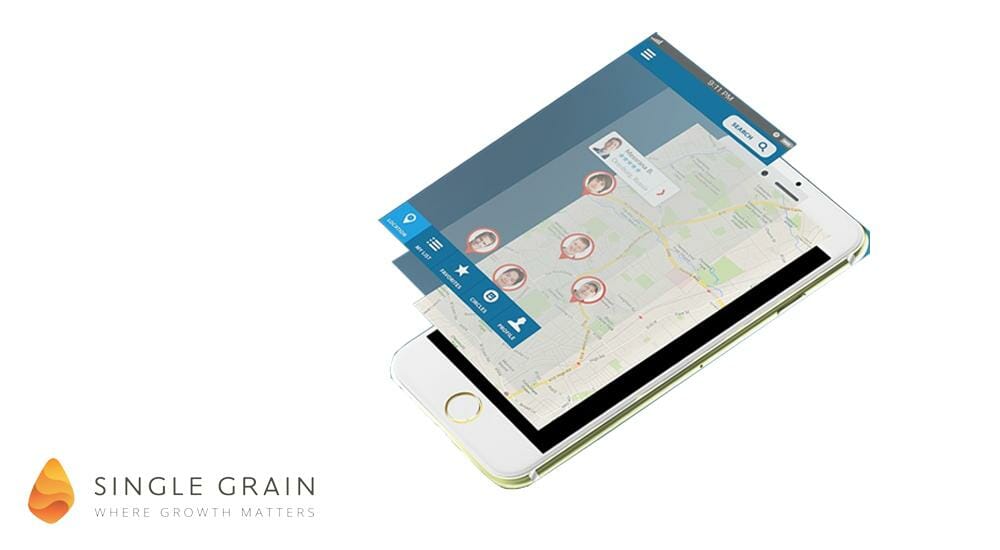 Revamp existing content: There's no disputing that the more quality content you have on your site, the more visitors you will get and the longer they will stay. Your website already has content available in the form of product descriptions, blog posts or even just the 'About Us' page. Revisit that content and make sure that it has not only the necessary keywords, but, more importantly, that you are providing answers and value in your articles. If your site visitors are not getting anything of value, then they will go elsewhere.
Dive Deeper: How to Build a High-Performance Content Marketing Strategy
Keywords: There are important keywords related to your sector and your SMB, so make sure that you are doing keyword research to discover (and use) the most common ones as well as the less common ones. Use both sets of keywords throughout your website and your chances of improved SEO rankings will only increase.
Dive Deeper: The Content Marketer's Guide to Keyword Research
Outreach: It's not all about what you do on your own website. You can also improve your digital presence by making use of bloggers and industry experts who are related to your SMB. It's all about exposure, and by connecting with the right thought leader or social media influencer, your own content will be amplified, and your SEO will improve as well. Make sure that you understand the importance of links that lead back to your website, and prioritize the building of relationships with those who can provide what you need.
Dive Deeper: The Ultimate Guide to Link Building with Content for SEO
Data Analytics: There's no escaping the fact that data is a big topic in the digital world. Many SMBs are under the impression that data is only used by big brands, but even the smallest business has access to their own data analytics. Whether you're using a website template site, a Shopify store, or have built your own website from scratch, you will have access to the website, SEO and social media analytics that can help to identify the strong and weak points of all campaigns. Pay particular attention to Google Analytics, which allows you to monitor your website visitors and performance in finite detail.
Dive Deeper: 
3) Use the Latest Social Media Tactics
Social media has become a massive boon for businesses of all sizes, but it's important that you are using it right. A business will need to use social media in a very different way than a consumer, and there are some proven ways of ensuring that your social media strategy is more effective. These include:
Do your competitor research: The more that you understand what is working well in your industry, the easier it will be to formulate a new, effective campaign.
Dive Deeper: How to Perform Marketing Competitor Analysis (+ 6 Best Tools Comparison)
Know your audience: Use your data analytics to develop a greater awareness of your customers. Tailor your social media tone of voice and brand so that it appeals to your ideal demographic. Look at how Starbucks created the Unicorn Frappuccino that grabbed the attention of the millennial market, or the effectiveness of the Dove #RealBeauty campaign that had women sending the emotional 3-minute video to all their friends. And Spotify ended 2018 with their Spotify Wrapped campaign, in which they unveiled their listening data from the past year, including humorous user playlists and personalized listening data for each member. As you can imagine, these three companies did the research to understand exactly what their audience wanted.
Evaluate your success: The more that you can assess the successfulness of your campaigns, the easier it will be to formulate new and improved strategies. As Shane Barker says, "When your performance metrics are clearly defined, you'll be able to measure the effectiveness of your marketing campaigns. You'll be able to see how each change impacts various metrics, and what kind of improvements you need to make."
Dive Deeper: The Only 4 Marketing/Content Marketing KPIs That Really Matter
Engage with your customers: It's called social media for a reason. Consumers want to interact with the brands they enjoy, and that makes it essential that you respond to both negative and positive interactions across all of your social media platforms.
Dive Deeper: 4 Ways to Acquire Customer Reviews Using Social Media
There are many ways to use social media to grow your SMB, so make sure that you have an awareness of the dos and don'ts of a social media campaign.
4) Create High-Quality Content that Provides Value
If you spend even ten seconds researching the best ways to improve your digital marketing, the phrase that will keep popping up is 'content is king.' As tired as that phrase might be, it remains a fact. Content is the key to growing your SMB's digital presence, but it's not all about writing essays. There are many variations to consider when it comes to your website content.
Blog posts and how-to articles are useful, but depending on your target demographic, you may get more value via video, images or infographics. Using a combination of content types simply means that you will be appealing to more people, and they will be more likely to remain on your website for longer. That, in turn, gives you more time to get them to sign up to an email newsletter or even make a purchase.
Dive Deeper: 7 Types of Interactive Content—Why & How to Use Them
Any SMB that dismisses digital marketing is going to be battling against the competitors that have recognized its value. If your digital footprint is lacking, then it is time to start revamping your website, addressing your content and learning how to use social media. The more that you learn about digital marketing, the more likely that you can help your business to grow.
Lessons to Learn from Andertons Music Co.
In the introduction to this article we talked about the musical instrument store Andertons and their ability to punch above their weight thanks to their content marketing. Here we take a look at some of the content lessons you can learn from them:
Focus on one channel: Over the past 10 years, Andertons has risen from a simple guitar seller in Guildford, UK to one of the most recognizable names in the industry

–

and much of this is down to their YouTube presence. With views topping 100 million and subscribers surpassing 562,000, they chose to focus on the best channel for their niche, which is audio and visual.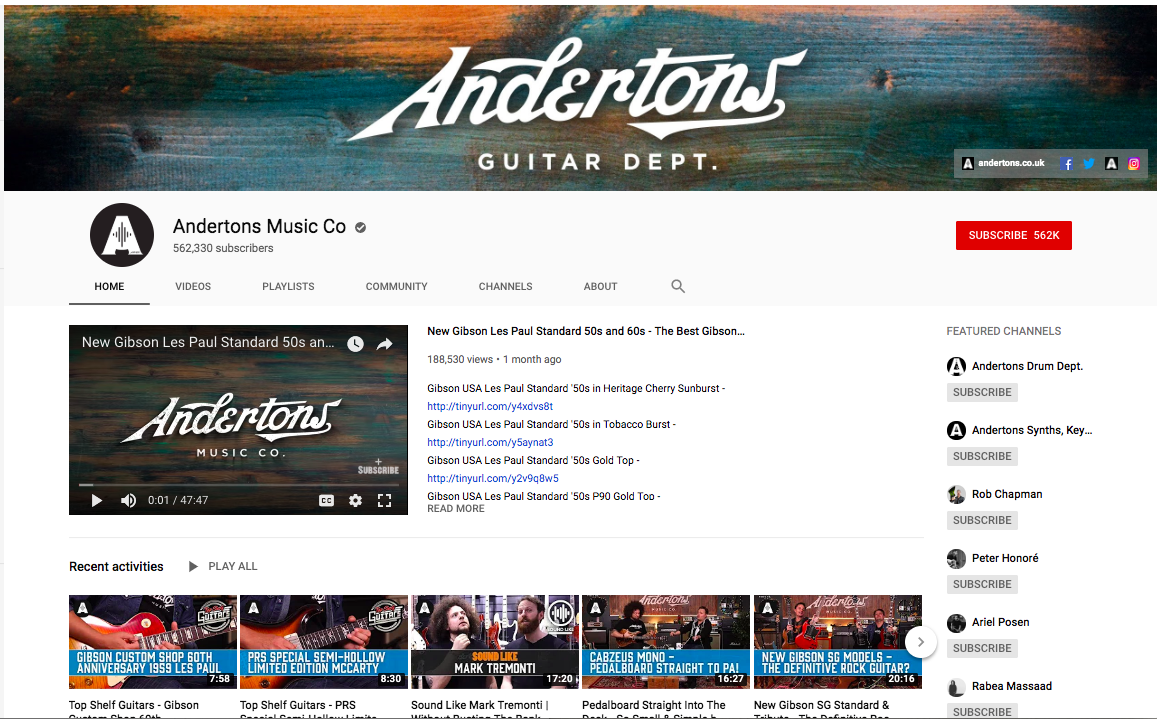 Know your niche: Andertons has put their focus on creating incredible quality video content around guitars, hiring renowned guitarists for product demonstrations, reviews and engaging challenges. This expertise has made the company a trusted source for information, and that trust quickly translated into sales.
Dive Deeper: 
5) Tools Your Business Can Use for Digital Marketing
Digital marketing with a small team can be a lot of hard work, so it is important to use the right tools and resources to make it as easy as possible. Here is a list of useful sites and services that can help any business, not just SMBs, with their content marketing and planning:
BuzzSumo: One of the most vital tools for content marketing, BuzzSumo is a research and monitoring tool that allows you to analyze the most popular content in your niche for any topic or competitor.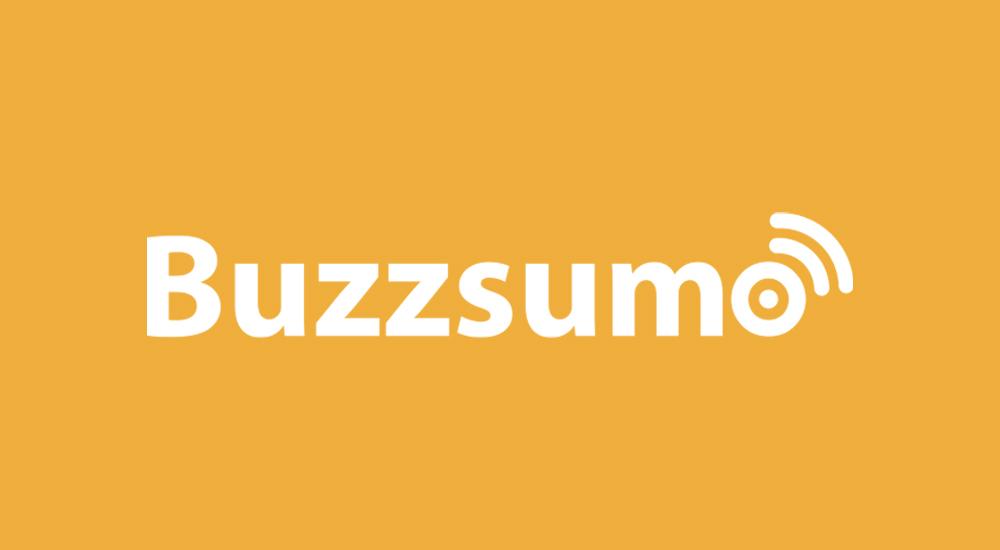 Hootsuite: This free social media management platform makes it much easier to manage all your social media across the channels that are relevant to you.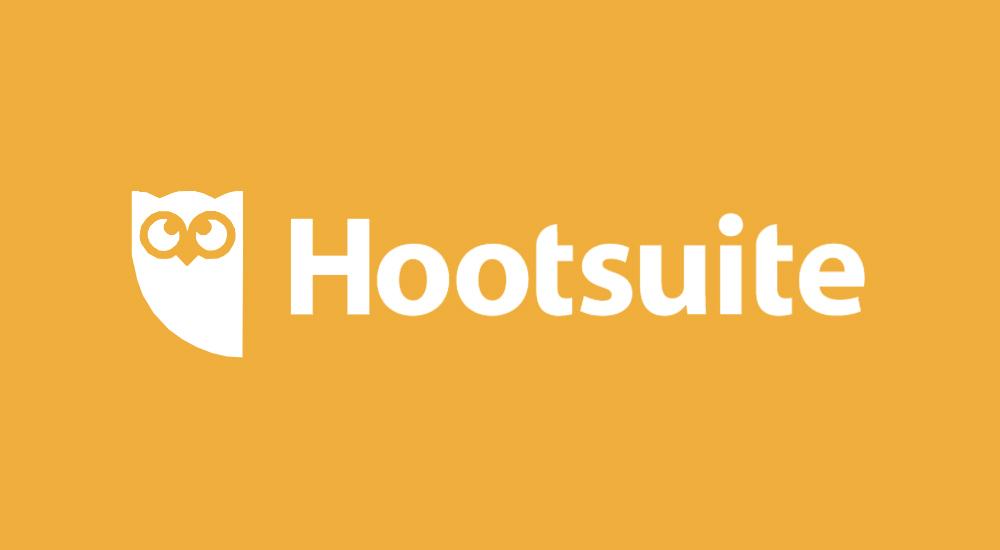 Pixabay: This international website provides photos, illustrations, vector graphics and film footage and is an excellent resource for high-quality images that can be used freely.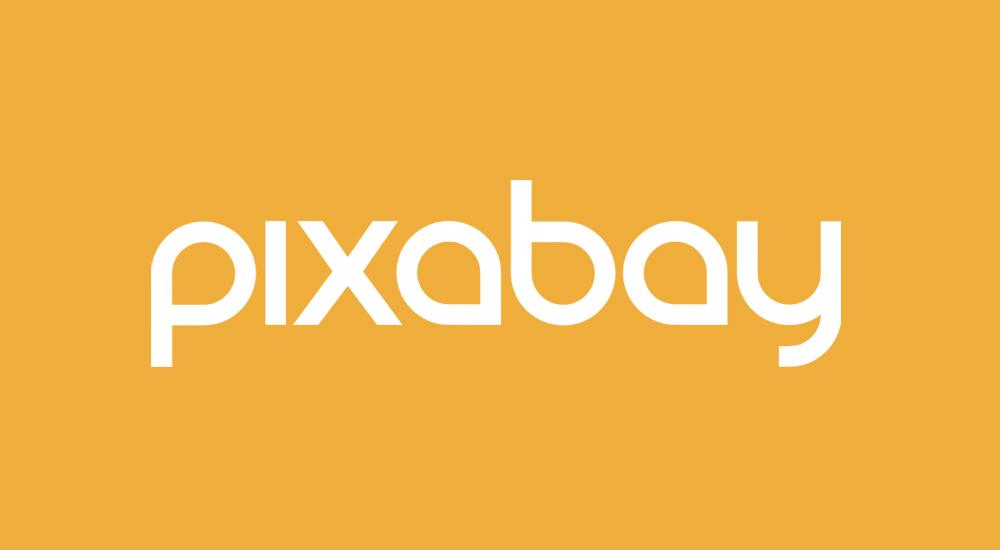 Answer the Public: This is a consumer insight tool that combines popular searches from Bing and Google and visualizes them in a "search cloud".  It's a fantastic (and free!) tool to help you understand key terms in your marketplace and generate ideas.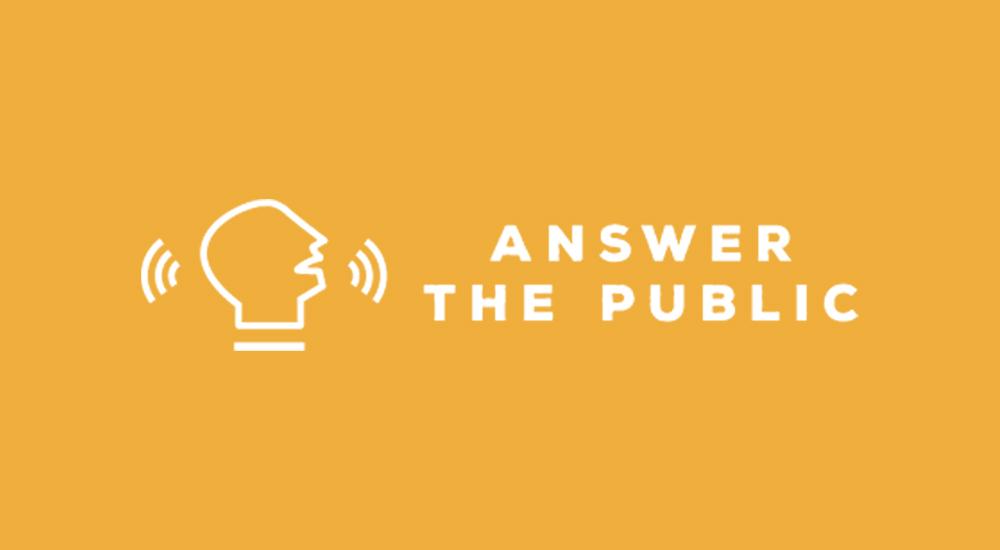 MailChimp: If you want to invest in email marketing but haven't tried it before, MailChimp is the perfect software. It's a marketing automation platform and an email marketing service which is simple to use, very effective, and has a generous free plan that's ideal for smaller businesses.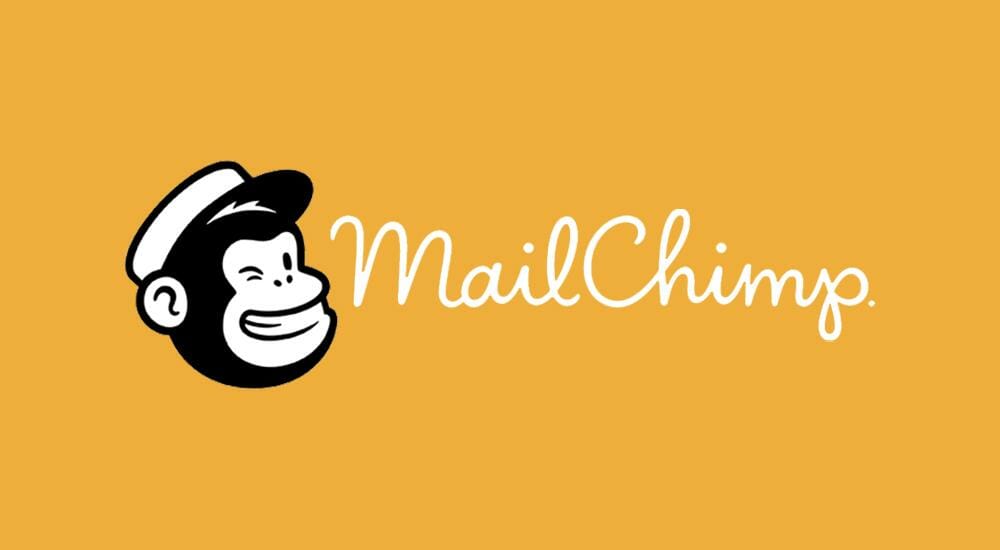 Final Words
Whether you're running a corporate enterprise or a startup business, you should have a well-planned digital marketing strategy in your arsenal. With the use of these tips and tools, you can easily compete with bigger brands. There are plenty of benefits to be gained by SMBs who know how to get the most out of digital and content marketing – as long as you have the right tactics at hand.