Doing a competitive analysis means figuring out which strategies are working for your competitors and which ones you can ethically steal. You'll also learn what they're doing wrong – so you can avoid making those mistakes. Then you decide what you want to implement on your own site.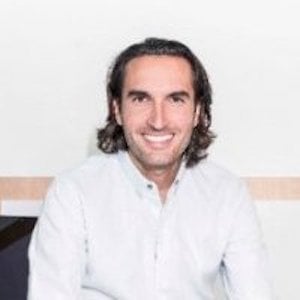 Yaniv Masjedi
CMO, Nextiva
Their expertise has helped Nextiva grow its brand and overall business
Best Competitive Research Tools
If you use a tool like Semrush or Ahrefs, you can go to the organic research sections and look at the top-performing pages for your competitors:
You can see how many keywords these pages are ranking for, what keywords they are ranking for, and from there you can work backwards and figure out why did that page do so well.
Is it because they had a lot of links? Is it because there's a lot of content? Is it because of the way it was formatted? What is it exactly that you can steal from that page? Basically, those top pages are your template for success.
Often, when you use a strategy like this, you're going to see that they only have a couple pages that are top performers. What's to stop you from replicating that strategy and making a bunch of top-performing pages? This has worked in the past.
We looked at companies like HubSpot and Qualaroo, and we copied what they were doing for all our pages.
One thing that worked really well for Single Grain was the hub-and-spoke model that a lot of these websites were using. From an SEO and content perspective, these sites have a main page that leads out to a number of cross-linking supporting pages.
Let's say that the main page is about digital marketing. You might have some spokes around that. These are pages you're cross-linking to, and they're all cross-linking to the main page and to each other as well. That way they're all lifting each other up.
We were looking at these different websites and saw that they were all using the same strategy. So we decided to give it a try, and what do you know? It ended up working.
There are a few other tools that you can use to do a comprehensive competitive analysis.
BuiltWith shows you all the software and solutions that your competition is using.
If they're using Optimizely or Crazy Egg or any A/B testing solution, it shows you that.
Then you can try to screen capture their A/B test using something like Internet Archive to compare different versions of the same page:

Another tool is WhatRunsWhere, which captures all your competition's ads and banners. It will not only show you where they're running them, but also what they look like. Semrush also tells you which keywords your competition is bidding on. So if you're doing pay-per-click, it'll give you a full breakdown of what your competitors are bidding on.
Then there's WebAssembly, which is similar to WhatRunsWhere. It allows you to see ads, but it's a bit more comprehensive. You can see what types of mobile applications a site has, the traffic breakdown, what percentage is referral-based, what percentage is organic, etc. It can also show you the top-referring sites, as well as similar websites. You can really start to dive in and do more analysis.
Related Content:
Competitive Research Is Key for SMBs
It's important to note that this type of competitive research may not be that appealing to large companies. They probably don't track ROI the same way that a small startup does. I actually know this for a fact because I work with some of these big brands.
At one point, I was managing a pay-per-click budget for a big car company. Their budget was $5,000,000 per month. Can you guess what kind of ROI they were getting? If they were spending $2,000,000 per month they would have gotten nearly the same ROI. They didn't care. They were just burning the extra $3,000,000 per month because it was "good for branding" and because they wanted a new budget for the next quarter.
On the other hand, for a small business, every dollar counts. Most people, especially if they're a small or medium business, are not going to burn thousands of dollars if they're not generating any revenue. That's why they're hesitant to try out different marketing tactics. It's also why they should be researching their competitors a lot more than they are doing now.
Using Competitive Research to Build Links
One other thing that I like to do through Ahrefs and Moz is look at a monthly graph that shows me how many new links a competitor's site has acquired, the overall links and also the linking root domains.
If you're able to see that a competitor is building 40 to 50 links per day, and you're sitting at 10 per day, and they're getting clearly more organic keywords, which means their domain authority is higher than yours—you know that you have a problem. They're kicking your ass because they're out-link-building you.
But you can try to reverse-engineer their links. You know you're behind, so you need to start figuring out how to catch up and overtake them. That's one way to look at where you stand and then try to reverse-engineer and overtake your competition.
Learn More: 3 Things We've Learned From Ranking For Competitive Keywords With Viral Traffic
Using Competitive Research to Spur Action
I'll also use Moz to stack my competitors together. All you have to do is go into the open site explorer section and then compare your competitors side by side and see how you stack up against them. You can look at everything from SEO metrics and page authority to the number of linking root domains and a variety of other metrics as well, such as the Mozrank.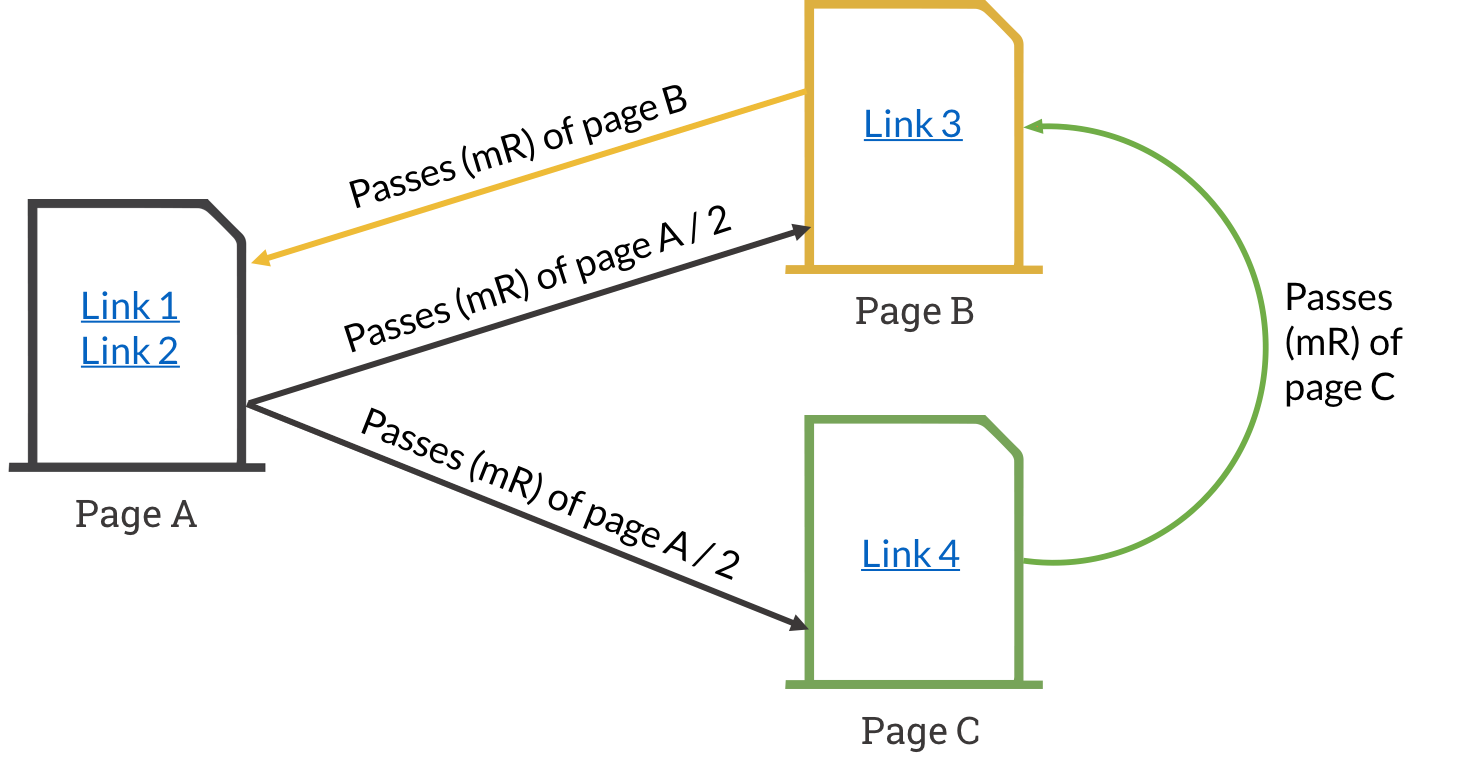 If you're a marketer working for a larger company with multiple stakeholders, this will help you make a very strong case that the company is getting beaten by a competitor(s). In this way, competitive research can actually help create a sense of urgency that spurs decisive action.
Executives don't know much about SEO. But they understand when a competitor is kicking their ass.
Click To Tweet
When you show somebody that they're falling behind from a competitive standpoint, and when you can take action in a specific direction and drive growth for that company, that's how you become invaluable as a marketer.
Using Competitive Research to Create Content
Neil created a tool for social media analysis on neilpatel.com. Just go to the footer, click on tools, and you'll see a box that reads, "Put in your URL."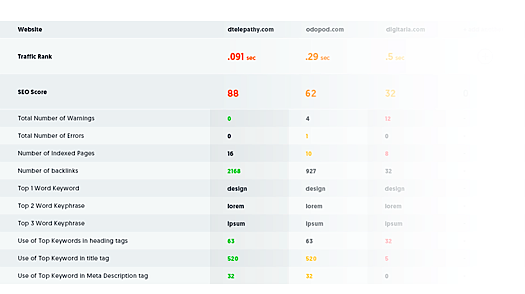 Or you can go straight to SEO Analyzer. There's a social media tab there and you can put in a URL of one or all of your competitors.
When you go into the Content Marketing Analysis tab, it'll break down all the popular pieces of content that your competition wrote. It shows you what's hot on the social web. This will give you a good idea of the type of stuff you should be blogging about and avoiding because the tool also breaks down all the pieces of content they wrote that did not do well on the social web.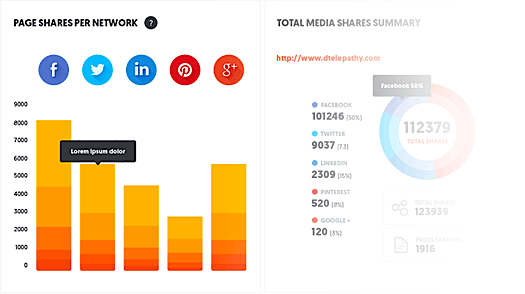 So if you're seeing a trend that audiences don't like certain topics or types of content, don't waste your money on that. But if you notice that the industry likes a specific type of content, like how-to guides, listicles, or actionable posts on specific topics, write more of that stuff.
Learn More: How to Produce High-Quality Content Consistently and Not Waste Your Money
Takeaway: Get Used to Using Tools
Long story short, if you use these tools and become familiar with them, you'll do fine. The key is not to try to do too much at once when it comes to competitive analysis because you can get lost really quickly.
Just do a few things at once, whether it's SEO or social media or conversion optimization or looking at someone's paid ads. Pick a category that you're working on for your marketing, look at your competitors in that one channel only, and then figure out what they're doing that's successful.
Once you've figured out how to integrate that into your own marketing, you can move on to other channels like SEO or conversion.
This post was adapted from Marketing School, a 10-minute daily podcast in which Neil Patel and Eric Siu teach you real-life marketing strategies and tactics from their own experience to help you find success in any marketing capacity.