Congratulations! You have gained the trust of your customers – so much so that they have entrusted you with their personal emails, and as a result, your email list is growing! Why is this such a crucial development for your company? Check out these stats gathered by Constant Contact:
For every dollar you spend on email marketing, you can expect an average return of $38.
80 percent of professionals feel email marketing drives customer acquisition and retention.
People are twice as likely to sign up for your email list than interact with you on Facebook (so email is more useful than those Facebook Ad campaigns)
88 percent of smartphone users actively check their email on their phones.
Email allows you to engage with your audience on a level that social media cannot deliver. So, you now recognize the significance of acquiring all these emails, but what do you do with them?
Well, the conventional approach is to send a newsletter. Don't get me wrong; newsletters are excellent! They encourage engagement, introduce new products or services, and fill out your content marketing strategy. However, they are not the only way to increase conversions.
Here are six additional ways to capitalize on your email list.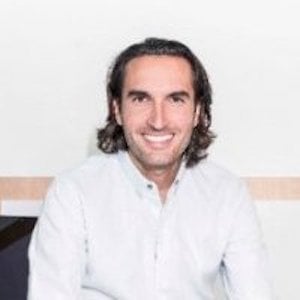 Yaniv Masjedi
CMO, Nextiva
Their expertise has helped Nextiva grow its brand and overall business
1) The Welcome/Confirmation Email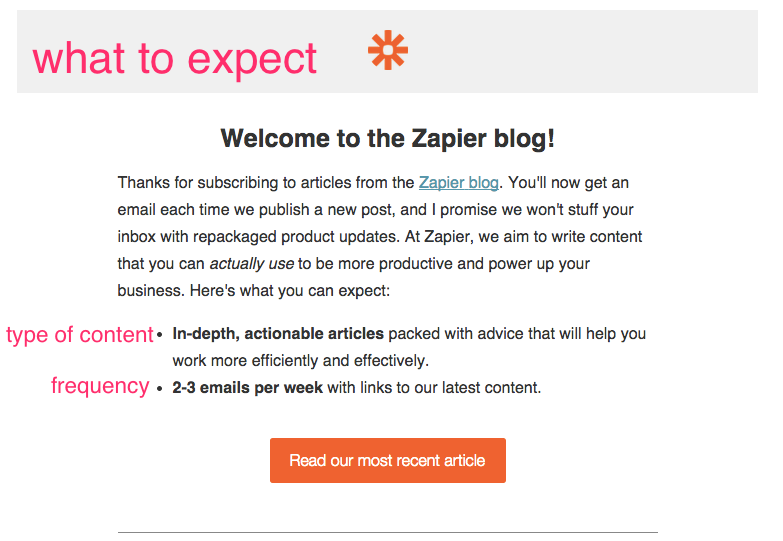 Before you send your first newsletter or product update, it is vital to onboard your new sign-ups. You should send confirmation emails that welcome them to your list and introduce them to your brand. This is a great time to say "thank you" and tell them what they can expect.
In a brief email, you can let them know:
Why you started the company
How many emails they can expect
The type of messages they will receive from you
Any calls to action you'd like them to take
You only get one chance to make a first impression and this first email sets the tone for what they can expect, so make it count!
Learn More: Top 10 Best Email Marketing Services
2) The Transactional/Triggered Email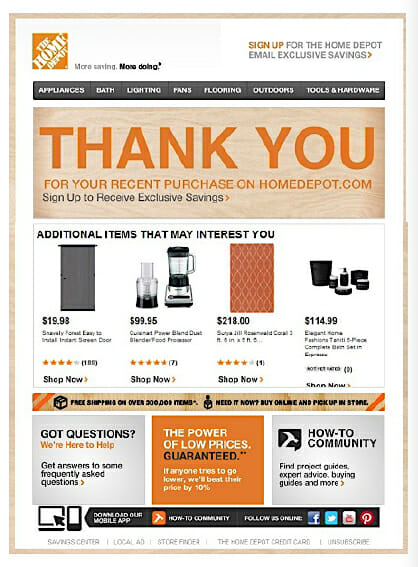 You will likely need some additional software to set this up, but you can push out automatic emails based on their interactions with your website. Some marketing-focused customer relationship management (CRM) software can do this for you (check out TechnologyAdvice for recommendations and reviews on robust and helpful CRMs).
For example, if someone was on your e-commerce site and abandoned an item in his or her cart, you can send a follow-up email to remind them to come back or ask if you can provide further help. Another simple scenario is setting up a system where your email client sends an e-book or guide to those who sign up for your email.
Transactional emails are great for four reasons:
They ensure that you do not neglect capitalizing on significant customer interactions.
You do not have to worry about manually sending out materials you promised to send.
You can promote additional items or services.
It shows that you care enough to follow up on their actions.
Remember: transactional doesn't have to mean you're asking them for something. You can also give your new customer content or information that adds value.
Further Reading:
3) The Discount/Offers Email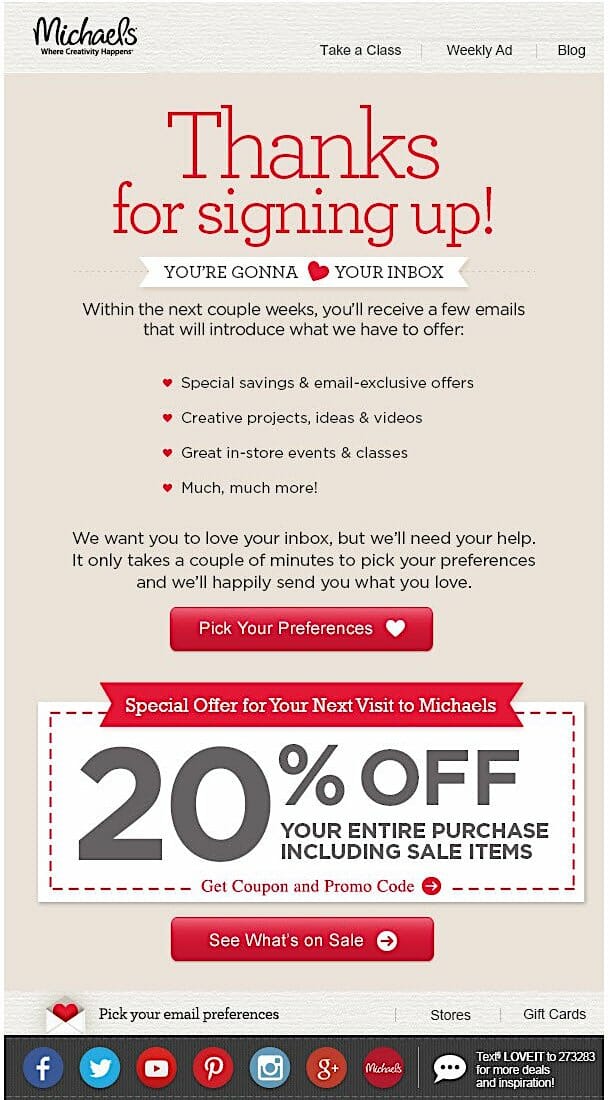 People love a good sale, so take advantage of this by offering your discounts and special offers to those on your email list. Offering a periodic price cut to your customers shows your appreciation for their support, and it can increase product sales.
Here are a few ways to make this kind of email stand out:
Offer deals and discounts to those who are on your email list before you provide them to the general public. Let your email sign-ups know that this is the case and use this as a way to market the attractiveness of your email list to those who have yet to sign up.
Add urgency to the discount. Put a time limit on how long the sale will last and indicate this in the subject line.
Make it easy for customers to get to your page to take advantage of the deal. Include a code or unique link for them to quickly use the discount.
Use this email sparingly, as you want to teach your customers that your offerings are worth the full price, rather than teach them to wait for that week's coupon.
4) The Survey Email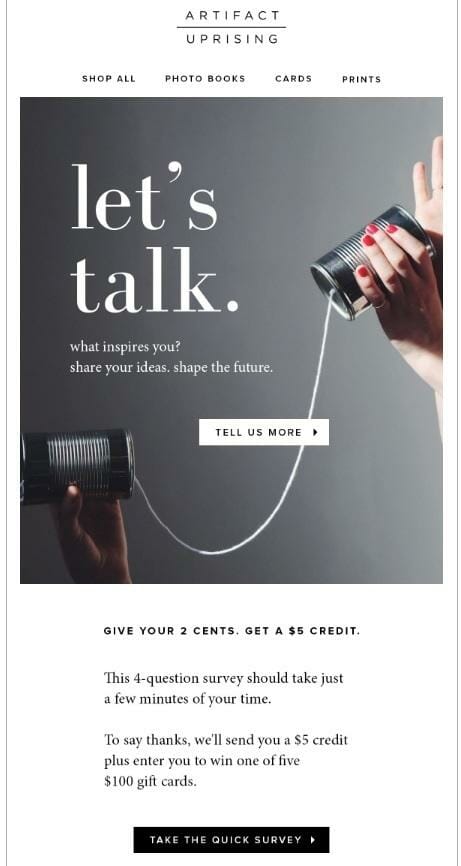 There will come a time when you want to know how a new product might be received, or if you could provide additional resources or services to your customers. Surveys are an excellent way to accomplish this. Not only do they provide you with valuable information directly from your audience, but it shows that you care about their feedback.
Surveys can focus on:
How well customers felt about a new product or service.
Feedback on the customer experience you provided.
What kind of resources and information they would like your newsletters or blog posts to offer.
Demographic data that can help you better target your marketing initiatives.
A good way to round this out is by offering direct value in exchange for their feedback: a coupon, access to the survey results, or even early access to platform changes based on their feedback.
5) The Request for Testimonials Email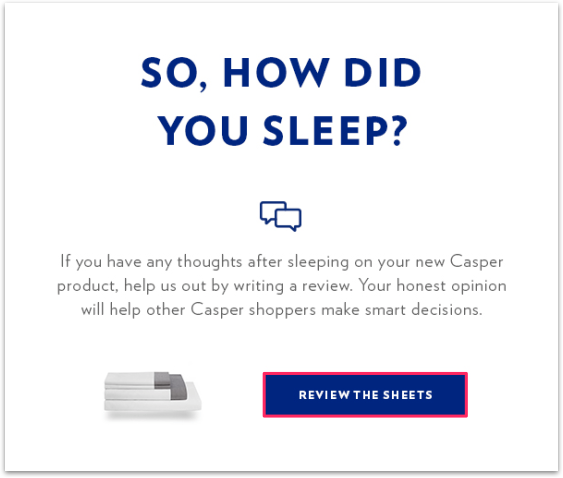 Much like the survey email, this one provides you with valuable information that you can use to enhance your marketing efforts. After you have provided your customers with a product or service, it makes sense to ask about their experience interacting with or using it.
This is a great time to encourage them to give a testimonial that you can use on your website or in other capacities. Make a point to remind them about how it will help other customers make decisions about whether to use your product. Even if their review is not favorable, this provides an avenue to follow up and see how your company can rectify the situation.
Further Reading:
6) The Events and Webinars Email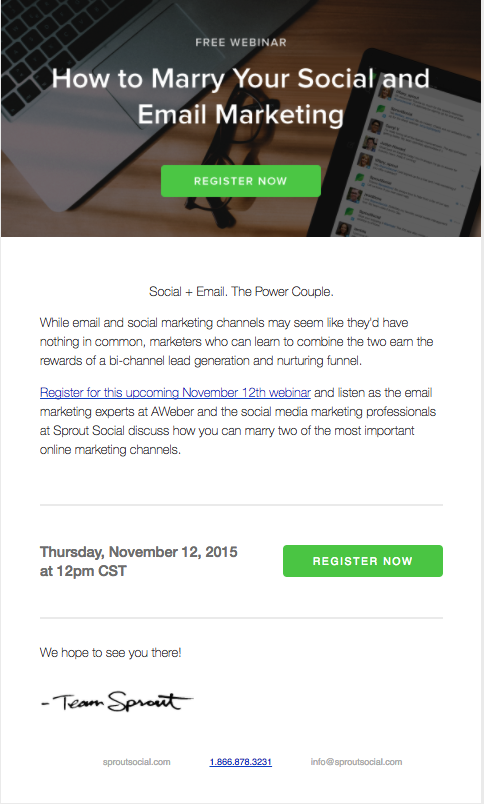 Are you hosting an event or planning to offer a webinar? Invite everyone on your email list. The goal here is to show the value and benefit that an event or webinar adds to those who have signed up to your list. Specifically, for events, be sure to target (use that CRM data again!) those who are close to the physical address of the function.
In your email, always be sure to include:
The date, time, and location/URL of the event
How this event can help them
Who is presenting or speaking
Registration and logistics information
Any incentives to attend
Events and webinars are a great way to engage with your email sign-up audience. Again, be sure to reinforce the value they will receive by attending.
Related Content: Are Newsletters Actually a Profitable Business?
Final Thoughts
Your customers want to hear from you and there are numerous ways to show them who you are and what your company represents. Newsletters are an excellent way to do this and should be a part of any email marketing strategy.
Remember, you can increase your customer engagement by offering sales, free resources, and opportunities for them to give feedback. Email is crucial in communicating with your customers and encouraging them to enter your sales funnel and a variety of email communications will make it easier to keep customers connections strong and fresh.