The adoption of mobile tech has turned hyperlocal marketing into a necessity. Consumers who are performing searches "near me" or by zip code are honing in on what they want and are likely ready to buy.
If you're a Baby Boomer or member of Generation X, your relationship with your cell phone may not be as cozy as that of the average Millennial, your newest (and soon to be largest) group of customers. That may make it difficult to understand just how important it is to optimize a company's social media site, like Facebook, toward local searches.
However, it's something that you absolutely can't afford to get wrong. Let us help you optimize your Facebook page for local search with these tips.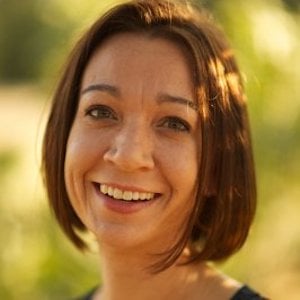 Kim Cooper
Director of Marketing, Amazon Alexa
Single Grain enables us to increase our impact without increasing our headcount
The Importance of the Micro-Moment
What is a micro-moment? According to Think with Google:
"Micro-moments occur when people reflexively turn to a device—increasingly a smartphone—to act on a need to learn something, do something, discover something, watch something, or buy something."
In the dark days of the Internet (before 2015), people would look on their laptops for things like "Chinese restaurant" followed by their city or zip code. Eventually, searches that involved the words "near me," "nearby," and "closest" started to steadily rise. They made statistically significant increases 34 times between 2011 and 2014. Between 2014 and 2015, those searches suddenly doubled.
Internet searches with the words "near me," "nearby," and "closest" increased 34x between 2011 and 2014 – and then doubled between 2014 and 2015.
Click To Tweet
This trend went hand-in-hand with the ability of today's technology to track the end user's location at every moment. Instead of shying away from technological tracking, Millennials have embraced it. They use it to customize their world to their individual expectations.
When someone makes a search for local products or services, the odds are good that they're already in the area and ready to buy. Fewer and fewer consumers are even doing their product research at home – 58% are doing their research in the store with the product right in front of them. In fact, according to Google, smartphones now play a role in the purchases of 82% of their users while inside brick-and-mortar stores.
Further Reading: 
The Rising Expectations Placed on Technology
The trend toward increasing expectations from automatic technology is continuing. Lately, users no longer feel the need to type qualifying words like "near me" into those tiny technological powerhouses they're carrying in their pockets and purses. They now assume that their portable technology will figure it out for them.
Think with Google reports that:

What does that mean to you?
It's time to customize your sites and apps so that users get information that is relevant to their needs with minimal effort on their part. The reward is worth it: two-thirds of smartphone users will put their dollars into companies that give them that level of customization. Fail to do it, and you're letting money walk right by your business and into a competitor's door.
Part of that customization is making certain that your social media sites, like Facebook, are also up to the task of local search marketing.
The Value of Seeing Through Your Customers' Eyes
Before you start optimizing your Facebook page (or any other social media site) for local SEO, you need to do a few quick checks that can tell you a lot about your site and how much you need to change:
The Way to Optimize Your Facebook Page for Local Searches
Now that you know the importance of optimizing for local search, here's how to do it for Facebook. There's no magic trick to this process, although it can take a significant amount of effort and time – which is why many businesses eventually hire SEO firms to take over this part of the process.
Customize Your URL
This is something that many business owners overlook, mostly because they assume that whatever URL Facebook assigned them is what they're stuck using forever. It isn't. Once you have 25 likes on a page, you can change the "vanity URL" to better reflect your business.
So rather than:
http://www.facebook.com/pages/Single-Grain/857469375913?ref=ts
You can customize it to:
http://www.facebook.com/SingleGrain
Keywords
Make certain that keywords which are relevant to your business appear in your page's subcategory.
Upon first creating a Facebook page, you'll choose a main category for your business – "Local Business or Place", "Company, Organization or Institution", "Brand or Product", "Artist, Band or Public Figure", "Entertainment", and "Cause or Community" – and then several subcategories.
Under "Artist, Band or Public Figure," for example, you might then choose "Actor, Author, Band, Comedian, Dancer, Fictional Character, Film Director," etc.
Further Reading:
Facebook News Feed
Keep your Facebook News Feed active. Blog, post, run contests or use Facebook Notes to extend "messages of the day" or special offers to your Facebook fans. An active Facebook Page scores higher in Facebook's algorithms, which grants you more visibility with Google – as long as posts aren't pushy and overwhelmed with ads.
Backlink Your Facebook Page
Make sure you backlink your Facebook page on your website and other social media sites to increase your SERP visibility. This makes it easy for someone visiting your Facebook page to go directly to your website to learn more about your brand or make a purchase. To do this, go to your "About" tab and then add your website link under "Additional Contact Info."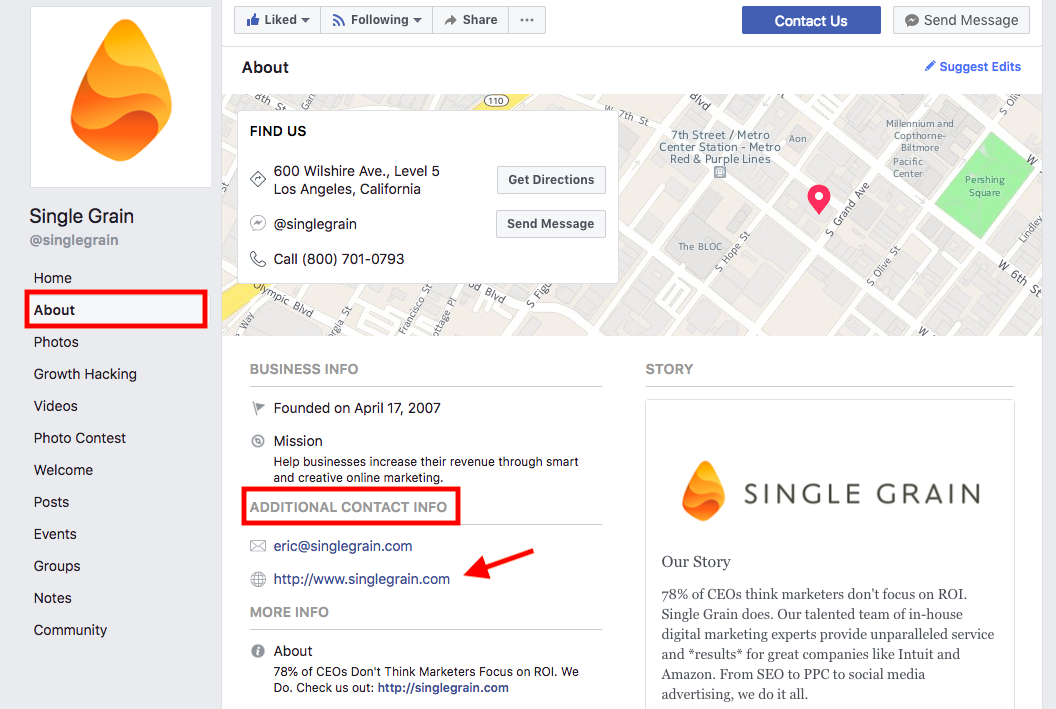 NAP
Remember that your Name, Address and Phone number must appear in your Facebook page description. Customers have to be able to find you (see the "Find Us" field in the above image) in those meta-moments in order to use you.
Customer Testimonials
Encourage customer engagement, particularly reviews. Both Google and consumers place a high value on reviews when estimating your credibility (called "social proof" or "informational social influence"). With Google, these reviews and other engagement increases your ranking in the SERPs. And with your consumers, it can change a prospect into a buyer.
Further Reading:
Additional Services
Under the services tab of your Facebook page, consider what other things your customers or potential customers need to know. Good choices include your company's peak hours, happy hours, final seating and delivery times (if you're a restaurant of some sort), and information on how long a consumer with a question, comment, or complaint should wait before expecting a response.
The Services tab is located on the left-hand column of your page. If you don't see it, you can easily add it by following these instructions.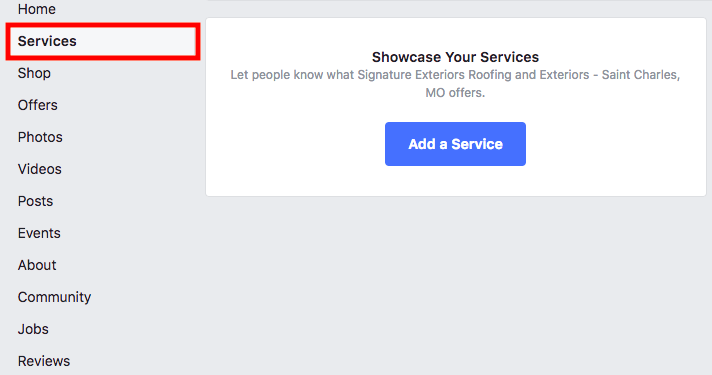 You may also like: How to Create a Winning Local PPC Strategy for More Conversions
Final Thoughts
Naturally, optimizing Facebook for local SEO is only one step in the process toward managing your online visibility. As you add social media accounts like Twitter or Instagram to your company's SEO tools, you'll need to take similar steps on each platform to capture more potential prospects.