Content marketing offers the biggest bang for your marketing buck: It's 3X as effective at generating leads compared to paid search.
But not all content is created equal.
All those glowing statistics you've been reading? They often forget to mention that they refer to well-executed content marketing.
If you're one of those businesses who has seen disappointing results from your content creation and marketing efforts, it's probably because you've made a handful of (avoidable) mistakes along the way.
So here are 10 of the most common content creation mistakes and how to avoid them.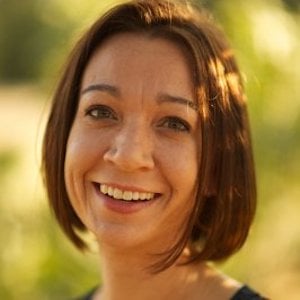 Kim Cooper
Director of Marketing, Amazon Alexa
Single Grain enables us to increase our impact without increasing our headcount
10 Critical Content Creation Mistakes (and How to Avoid Them!)
Getting the kind of performance you'd expect from a content marketing effort isn't a given. It takes the perfect execution of a top-to-bottom strategy for best results.
But avoiding those mistakes isn't hard if you know what they are beforehand.
1) Ignoring Search Intent When Creating Content
One of the biggest keys to effective content marketing is to create content that will rank well on search engines for a targeted search phrase or keyword. But content creators often forget to consider the most crucial aspect when targeting a specific keyword or phrase: search intent.
Search intent is the concept of discerning what kind of information a searcher is trying to find when they enter a given keyword or phrase into a search engine.
For example, if you type in "Apple store," you're probably looking for the nearest Apple store and not the company's headquarters. Google's  Search Quality Rating includes this issue in their "Needs Met Rating Guideline" which provides a scale from FailsM (Fails to Meet) to FullyM (Fully Meets):
And there can be multiple search intents for each phrase. This creates both a challenge and an opportunity for content creators:
The challenge is to find phrases and keywords to go after with intents that match those of the users you're trying to target, but that are not so competitive as to make your job impossible.
The opportunity is that you can target keywords with multiple intents by aiming to capitalize on secondary intents instead of primary ones.
Doing that increases your chances of creating high-ranking content because you're not providing the solution to the obvious search intent. And because that's what everyone else is likely aiming for, you have an easier path to relevance. As long as those secondary intents match your broader user targeting profile, it's still well worth doing.
The four types of search intent are: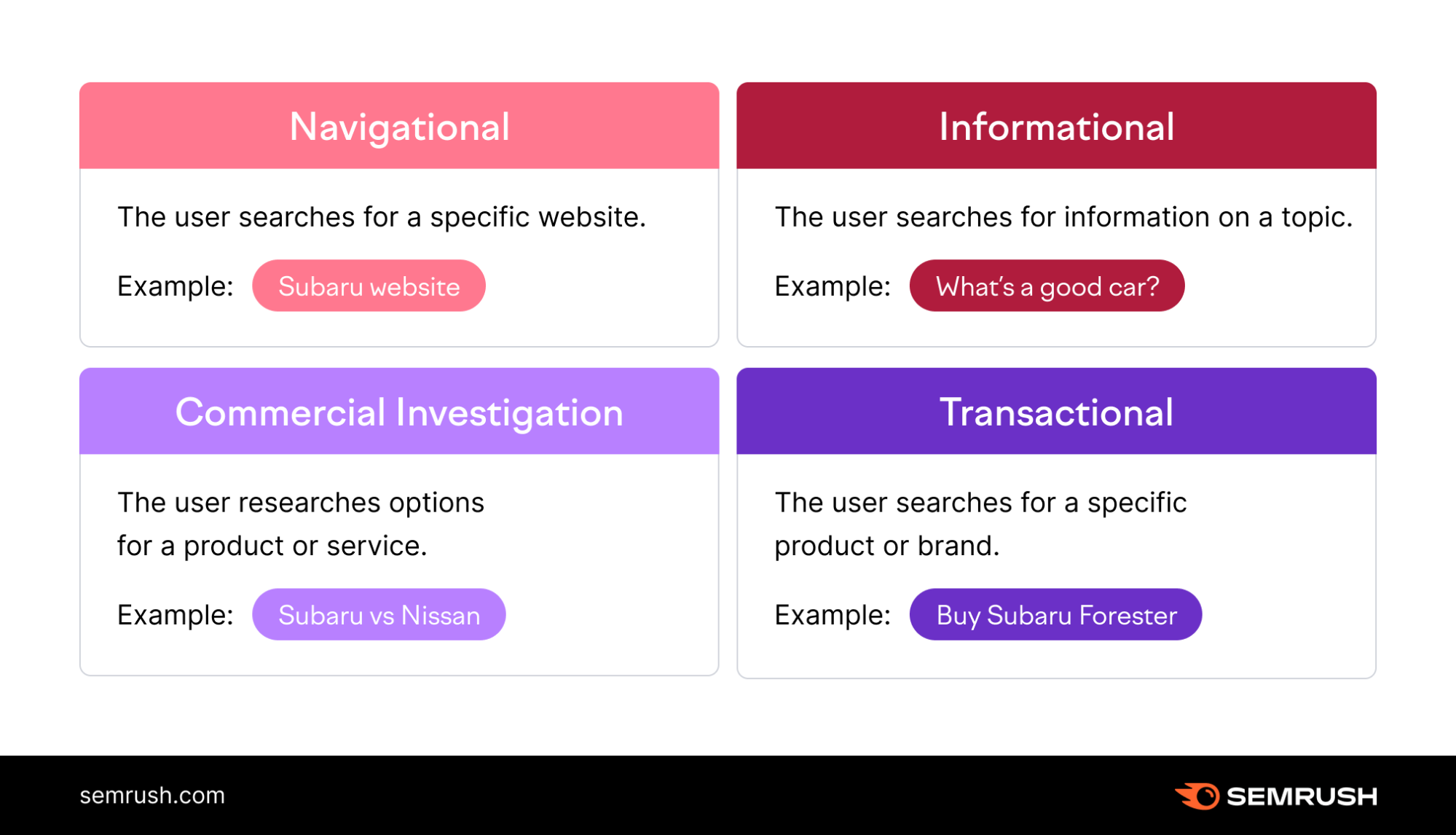 Dive Deeper:
* How to Understand Searcher Intent and Use It to Boost SEO Rankings
* The Content Marketer's Guide to Keyword Research

2) Not Creating Compelling Headlines
Back in 2015, marketing experts began quoting and sharing an alarming statistic that purportedly came from a Microsoft-commissioned study: It claimed that exposure to mobile computing had decreased the human attention span to a mere eight seconds.
And marketers took that to mean they needed to create nothing but short, punchy content with short, attention-grabbing headlines. But there was a problem. That statistic wasn't true.
It didn't stop content creators from running with the new format, though. And they learned something valuable: The short, attention-grabbing headlines did attract more clicks. But the short content they were creating to go with the headlines seemed to be hit or miss.
Subsequent research indicates that optimal content length is more dependent on the subject matter than any other factor.
But to this day, the lesson about titles continues to be valuable: It's still critical to craft compelling headlines if you want to see your content succeed.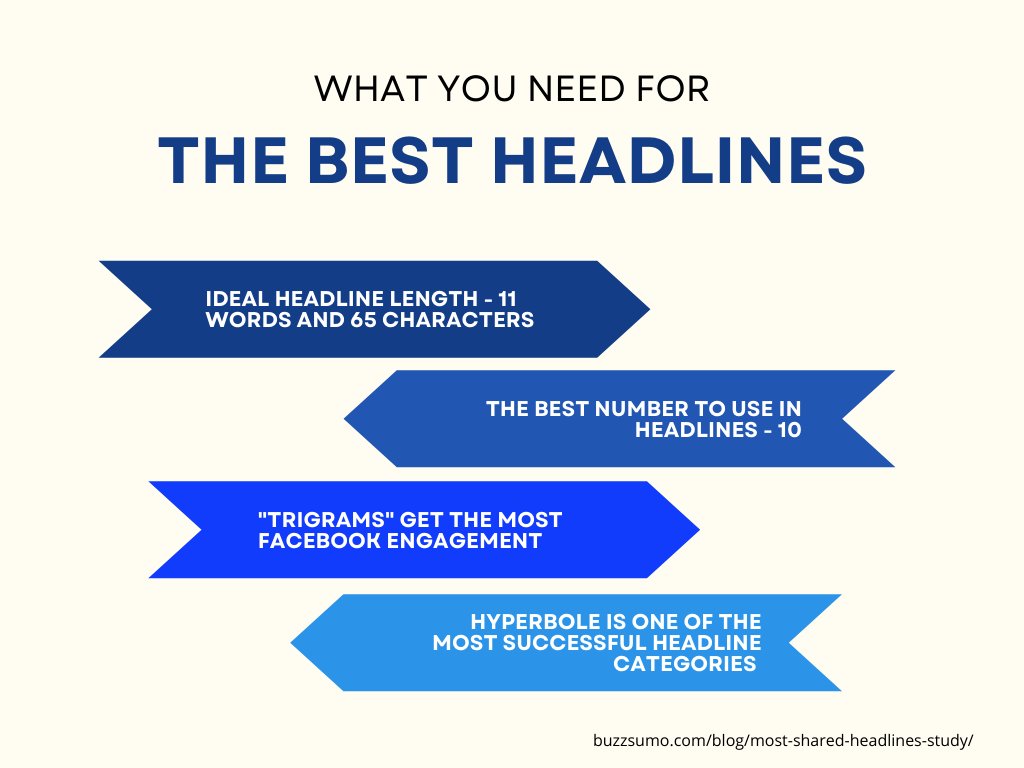 The good news is that there are some simple formulas that content creators can follow to write the best headlines.
5 formulas for writing compelling headlines:
Numbers:

Original – Online Business Ideas that You Can Start Today
Better – 7 Online Business Ideas that You Can Start Today

Adjectives:

Original – How to Overcome Failure and Succeed at Anything
Better – How to Overcome Soul-Crushing Failure and Succeed at Absolutely Anything

Action Words:

Original – 7 Steps to Help You Overcome Anxiety
Better – 7 Steps to Help You Conquer Your Anxiety and Become Fearless

WHW (What, Why, How):

Original – This CEO Went from Bankrupt to Billionaire in 6 Months
Better – How This CEO Went from Bankrupt to Billionaire in 6 Months

Make a Promise:

Original – 9 Ways you Can Learn Conversion Optimization
Better – 9 Ways you Can Learn Conversion Optimization in 5 minutes
Keep in mind that the simplest way to create compelling headlines is to make certain they satisfy two requirements: telling the searcher exactly what they'll find in the content, and why that matters.
And in terms of style, it pays to stay on top of the latest statistical data on the subject to stay ahead of the curve.
Dive Deeper: How to Write Hero Headlines to Skyrocket Click-Through Rates
4) Focusing on a Single Content Type
Another common mistake that businesses make when creating a content marketing strategy is failing to appreciate just how many types of content there are these days.
That's why you see so many companies publishing a business blog post and then just sharing that content as-is across their social channels. And although there's nothing wrong with such cross-posting, per se – focusing on a single content type (like blogging) wastes the chance to take advantage of platform-specific opportunities to connect with your audience.
For example, the most popular kinds of posts on Facebook include video content. Instagram does well with influencer-driven content. And on Twitter, pictures work best: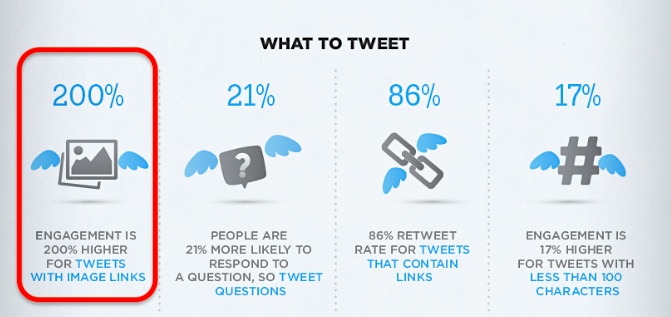 The point is, maximizing the effect of a content marketing campaign means creating content that suits multiple platforms you're targeting, not just one of them. That means creating a content calendar that includes a variety of content types across all your channels.
Dive Deeper:
* 17 Engaging Video Content Types that People Love to Watch
* A Comprehensive Guide to Create Compelling Traffic-Driving Pillar Posts
* * Why You Should Use Multiple Channels to Maximize Your Customer Acquisition

5) Publishing but Not Promoting Content
Do you know what's worse than creating one type of content and posting it on every available channel? The answer is: not posting it or promoting it anywhere. And that's a mistake that an astounding number of businesses make.
Imagine that you're organizing a product launch event, but you don't send out invitations or emails letting your customers know about it. How many people do you think will show up? The same thing goes for content distribution. If you post a blog post, infographic or video but don't promote it – it's guaranteed to underperform.
The general rule of thumb that high-performance content marketing strategies follow is:
Devote 20% of your effort creating great content and 80% promoting it.
To avoid this unnecessary stumble, make a content promotion plan a core part of your overall strategy. You can use a blend of approaches, including:
influencer campaigns
paid promotion
social mentions
email blasts
Dive Deeper: Why Content Marketing Should Always Be 20% Creation and 80% Promotion
6) Not Having a Channel-Specific Distribution Plan
Earlier, we discussed the importance of building a content strategy that doesn't rely on a single content type. But making multiple types of content is only a part of the success equation.
It also matters how and where you distribute those content types.
There are three types of media promotion channels:
Paid Media: This is media (ads) that you pay for, as the name implies. Examples of paid media include online (Google Ads, social media ads) and offline (TV commercials, print ads, billboards).
Owned Media: This is media that a company owns and manages itself. Examples of owned media include company websites, blog posts and organic posts (i.e. not promoted or boosted) on social media.
Earned Media: This is essentially word-of-mouth marketing. Examples of earned media include reviews, user-generated content, shared posts on social media and news articles.
You should use a mix of this content distribution trifecta: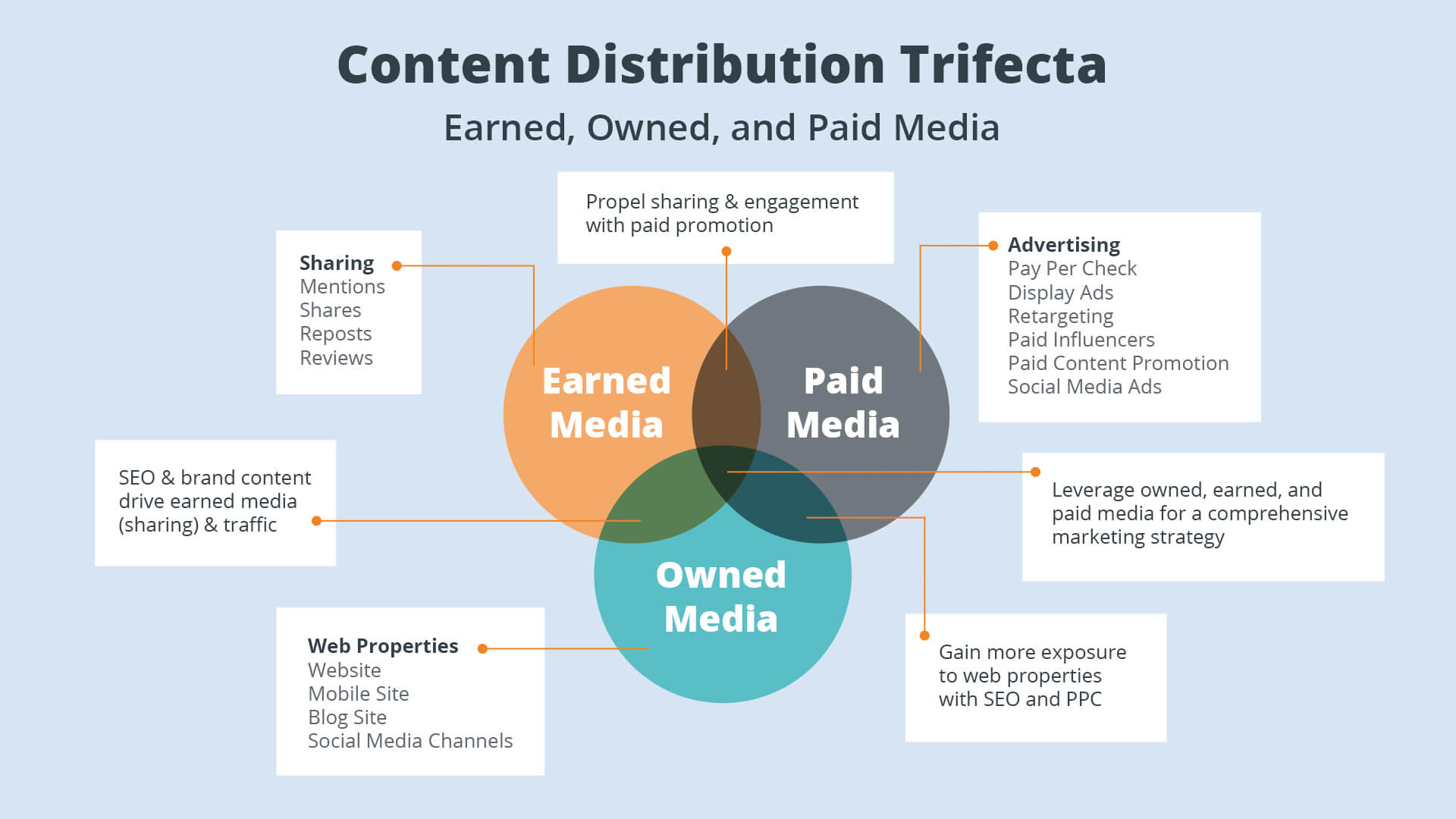 7) Not Adhering to Minimum Quality Standards
Content marketing, as its name suggests, is all about content. But creating top-notch content takes time and effort. Most businesses, however, don't have a staff of content creators in-house, so the process of content creation is usually outsourced. And since outsourced work costs add up fast, that creates pressure to get things done quickly.
Striking a balance between cost and quality isn't easy. But if you want a successful content marketing campaign, quality must always be paramount. To make sure that's the case, it's essential to set minimum quality standards such as: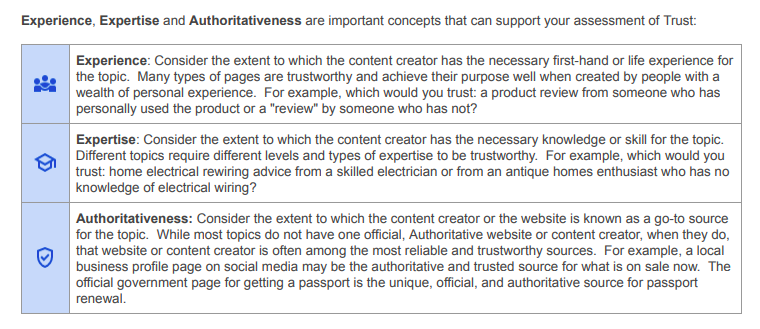 And if turning out content that maintains a high standard of quality means spending more money to do it, then keep this in mind:
On average, content marketing costs 62% less than traditional marketing but brings in 3x more leads.
Just make less content at higher quality if you need to contain costs. Quality content wins out over time.
Dive Deeper: Google E-E-A-T: How to Signal That You're an Experienced Content Creator
8) Not Considering In-Content SEO
Although the primary short-term goal of promoting your content is to drive traffic to it right after you publish it, that's not the only reason to do it. You're also trying to send an unmistakable signal to search engines like Google that your content is valuable and worthy of a high SERPs ranking.
But like Sisyphus rolling his boulder up a hill, you'll never get anywhere if your path to the top of the SERPs is too steep. To make sure that isn't the case, it's essential to create content that your target audience will love and that scores well with Google's search algorithm.
And the way to do that is through in-content SEO.
Search engine optimizing your article is simple if you integrate your efforts into the content creation process. You can start by conducting an SEO analysis of your existing content to look for opportunities for improvement.
Then, consider using a content creation-specific SEO tool like INK to make sure that all the new content you create is in line with what the search algorithms want to see:
Dive Deeper:
* How to Write Content for People and Optimize It for Google
* 4 Types of SEO Analysis & How to Do Them (Step-by-Step)
* 9 Quick SEO Tactics That Only Take 10 Minutes to Implement

9) Prioritizing "Selling" in Every Piece of Content
One of the reasons that content marketing works as well as it does is that it doesn't seem like marketing to the consumer. It seems more like a fair exchange – a few minutes of their attention in exchange for useful or entertaining content. In that context, the average person doesn't mind exposing themselves to a brand's message.
See, it's when you start to prioritize selling within your content that the dynamic evaporates. All of a sudden your audience begins to see your content as a form of advertising. And people hate advertising. There's nothing that can derail a content marketing effort faster than trying to make it all about selling – in other words, all about your business.
That's not to say you can't sell things within your content. It's just that you have to prioritize making your content valuable to the consumer above all else. And, when the time comes to add some sales-focused messaging into your content, you must tread lightly.
A great example is what ZenDesk did to capture a high-intent keyword. People were Googling "ZenDesk alternative" instead of going to the ZenDesk site. Other brands might create product-comparison posts specifically for this keyword with a conclusion that instead of opting for a ZenDesk alternative, check out ZenDesk itself.
But instead of taking the typical (and salesy) path, the company set up a website for a fictional rock band named "ZenDesk Alternative" that guided visitors back to the ZenDesk homepage: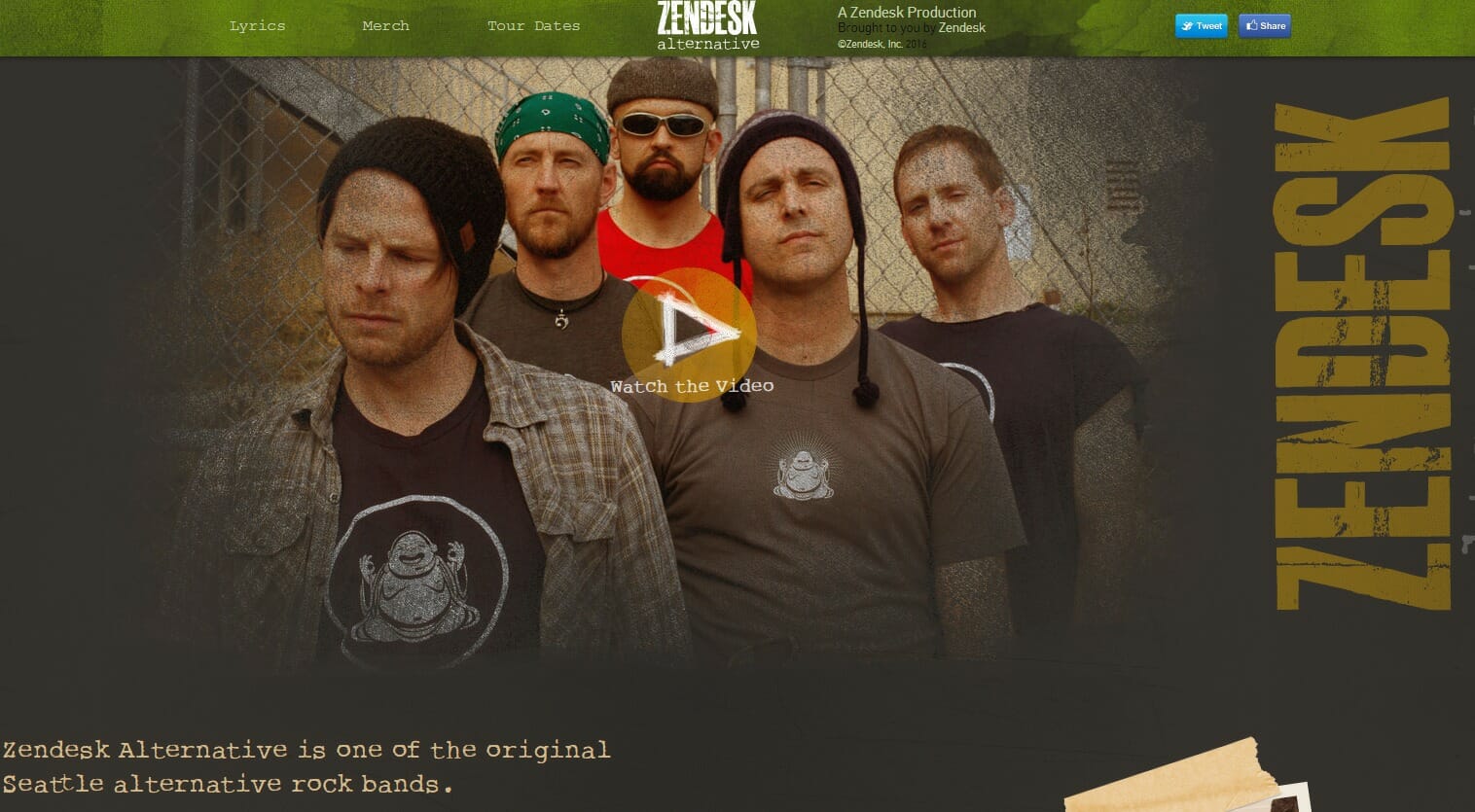 This creative and fun content marketing strategy resulted in ZenDesk ranking #1 for their chosen keyword.
With a little bit of imagination, any brand can sell without being so overt as to be off-putting. If you integrate these kinds of unique approaches into your content, you can still sell without driving your audience away.
Dive Deeper:
* 18 Best Content Marketing Examples to Inspire Your Campaigns
* Beyond the Blog Post: 21 Inspirational Branded Content Examples

10) Not Including Anything Actionable
Content marketing is all about providing something valuable to your audience.
But there's more than one way to create value. For example, you can provide useful information for your readers. By far, however, the best way to create value is to make your content actionable:
Six elements of actionable content include:
It shows readers how to complete a process step-by-step.
It targets your specific reader/intended audience.
It provides value.
It establishes trust.
It addresses the reader's needs or problems.
Rather than simply telling a reader what to do, it shows the reader how to achieve something.
And here are a few ways to make your content more actionable:
Add interactive elements (quizzes, surveys, calculators)
Include a clear CTA
Back it up with stats and studies
Illustrate your point with examples
Add visuals (images, infographics, videos, screenshots) to further enhance your point
In other words, don't just provide useful information, tell your audience how to put that information to work and challenge them to do so. Doing so helps to guarantee that your audience will benefit from your content. And when they do they won't forget who to thank for it.
Dive Deeper:
* 12 Types of Interactive Content to Drive Better Engagement
* How to Create Better-Converting In-Content Calls to Action (CTAs)
* 34 Digital Marketing Trends You Can't Ignore in 2023

A Smoother Road to Content Success
It would be naive to think that the 10 critical content creation mistakes covered here are the only mistakes you can make. After all, content marketing is part science and part art – there's no one right way to do things. But because these mistakes are so common – and so damaging – avoiding them will help you get off to the best possible start with a new campaign.
From there, be sure to test what works and what doesn't by analyzing your campaign's analytics. What you'll find is that there's always room for improvement, but as long as you keep reaching for better results, you'll keep finding them.