Beyond the Blog Post: 21 Inspirational Branded Content Examples
89% of B2B brands and 86% of B2C brands are using content marketing in some form for pretty much three reasons, in this order:
It's cheaper than traditional marketing.
It's easier to do than advertising.
It's more popular with people (i.e. your audience) than the above two points.
In case you're one of the 11% or 14% of brands that are unfamiliar with it, content marketing is defined as:
"a strategic marketing approach focused on creating and distributing valuable, relevant and consistent content to attract and retain a clearly defined audience — and, ultimately, to drive profitable customer action."
Now, take a look at this visual representation of how many B2B companies are using content marketing. That's an awful lot of competition, isn't it?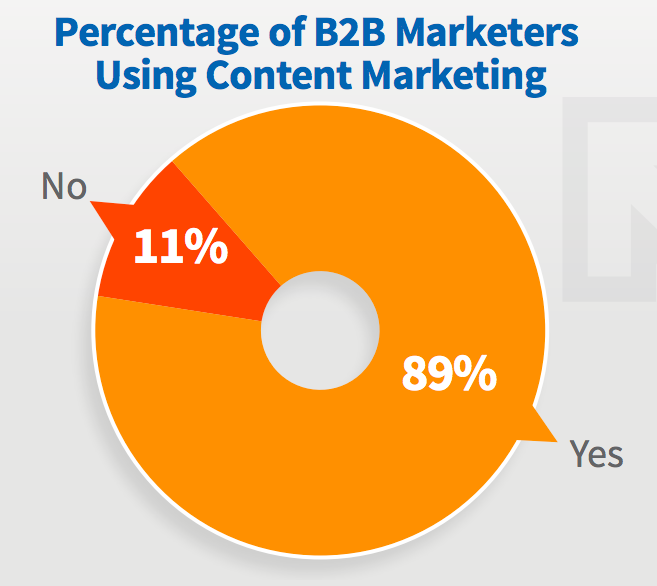 Because content marketing has become such a crowded arena, brands have to do more than ever to stand out from everyone else's blog posts just to catch the eye of that coveted targeted audience.
Most brands are looking to grow what they currently spend on content marketing: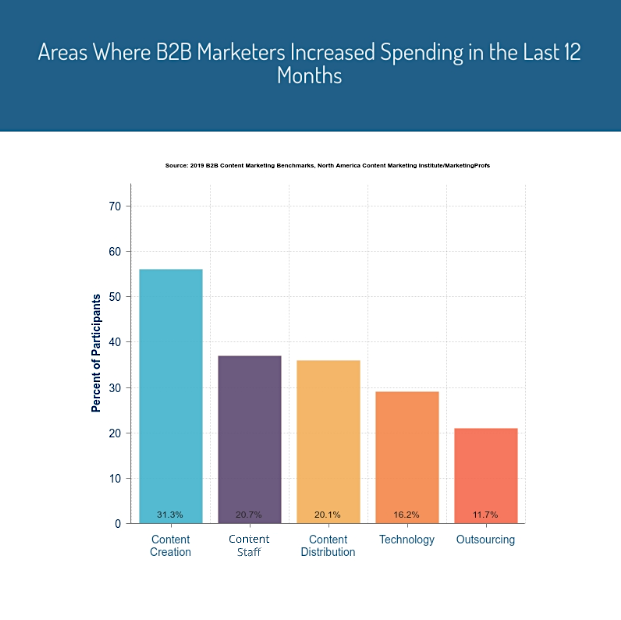 But spending more money on content marketing and funnel-centric sales enablement of that content is not the answer. There's been a a shift toward broader branded content initiatives to grow awareness and brand affinity. These days, people want something of value to help them make up their own minds rather than simply being sold a solution (crazy concept, huh?).
In this article, we'll highlight 21 amazing examples of brands' inspiring content marketing campaigns across a wide variety of different formats. We'll examine how storytelling and innovation can help inspire confidence and loyalty from your customers.
You can use the branded content examples in this post to inspire your own content campaigns and help you see content marketing in a broader, more creative and less funnel-focused context.
Let's start by diving into what we mean when we say "branded content."
What Is Branded Content?
Branded content is a type of content production that is focused more on providing value for the consumer than on gaining sales for the business. The idea is to foster awareness of your brand's expertise via well-crafted blog posts, videos, podcasts, infographics, etc. 
Take a look at some of these branded content stats:
Branded content is 22x more engaging than display ads.
Brand recall is 59% higher for branded content than other digital ads.
27.5% of internet users have an ad blocker.
Branded content delivers value to the consumer by inspiring, educating or informing them. It places the focus on capturing a person's attention and making it easy for them to spend time with the brand, rather than pushing them into buying something right away. If you've done your job correctly, that will come later.
Instead of the salesy, direct-response style of marketing that we are accustomed to (and, quite frankly, tired of), many of the better branded content campaigns have a heavier focus on storytelling and brand journalism.
The end goal is engagement. Consumers that invest time in your brand trust you — and if they trust you, they'll think of you first when they are ready to make a purchase.
Related Content: 
The History of Branded Content
Although branded content is very popular these days, it is not a new concept. Throughout the early 1900s, we can see the earliest examples of branded content.
For instance, Proctor and Gamble put the "soap" in "soap opera" with their innovative campaigns in an effort to reach the female demographic. They started sponsoring serial daytime radio dramas and when these programs became associated with their products Oxydol laundry detergent and Ivory bar soap, the shows soon became known as "soap operas."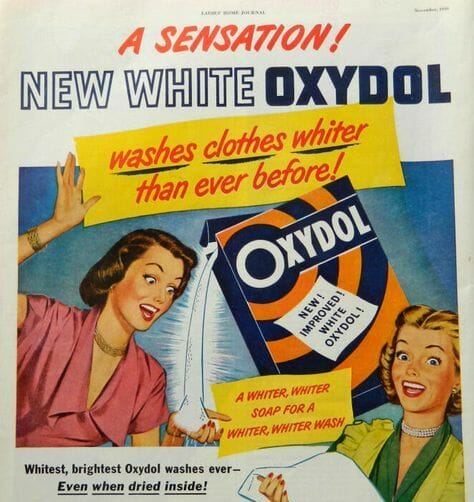 P&G continued to test the water by underwriting NBC's Radio Beauty School, a radio program designed to advertise the company's Camay perfumed soap.
In 1930, Chicago radio station WGN debuted Painted Dreams, a domestic serial drama. The format intrigued P&G, who had seen in research that women preferred to be entertained while they performed housework, and soon they launched the radio soap opera Ma Perkins (sponsored by Oxydol, naturally), which enjoyed a run of more than 27 years.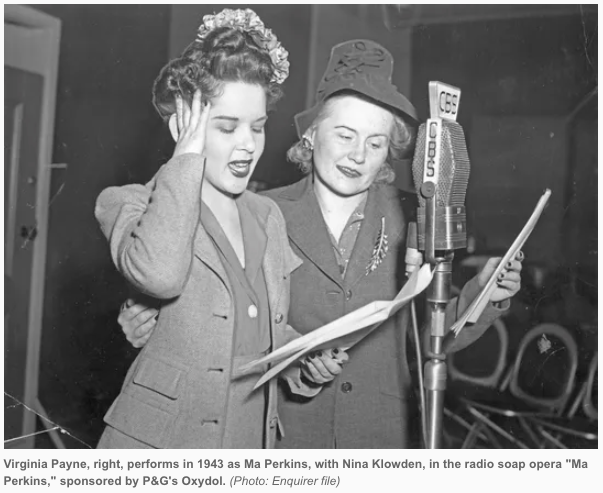 Over the years, Proctor and Gamble produced more than a dozen soap operas, including the last P&G-owned soap opera As the World Turns, which went off air in 2010.
And soap operas from the last century are not the only examples of this kind of branded content: Take Comedians in Cars Get Coffee, the Acura-sponsored web series from Jerry Seinfeld.
Related Content:
Why Is Branded Content Effective?
A recent study from Realeyes showed some interesting reasons why branded content is more effective than other marketing initiatives.
Consumers Enjoy Branded Content
First, the study showed that consumers enjoy branded content. Weird, right? But any kind of marketing that people enjoy tends to be more effective.
The Realeyes study found that viewers of branded content were 62% more likely to react positively compared to those who watched 30-second advertisements. Branded content often uses storytelling, which resonates with people, and, according to the study, emotional engagement increased by 31% while viewing the content.
Recommended Reading: A Handy Content Marketing Glossary of Terms
Branded Content Improves Brand Recall
That enjoyment and emotional connection translates into increased awareness and higher brand recall.
67% of the study's participants thought that branded content was more entertaining, relevant and more likely to help them remember the brand.
Nielsen found the same in their study: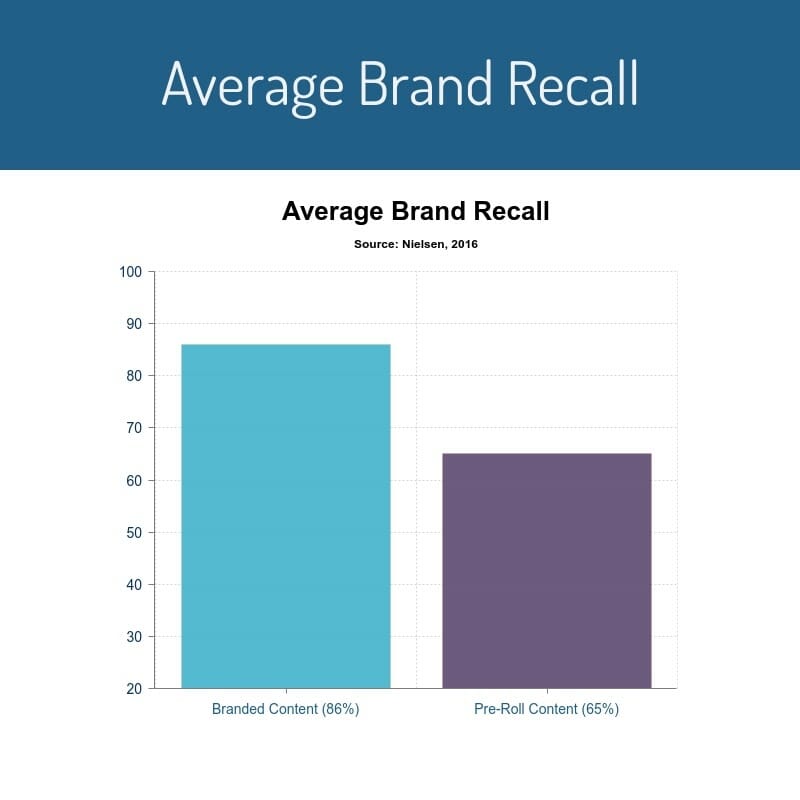 Branded Content Drives Brand Affinity
According to the Realeyes study, participants who viewed the branded content rated the featured brand 57% more favorably than the control group.
Nielsen agrees: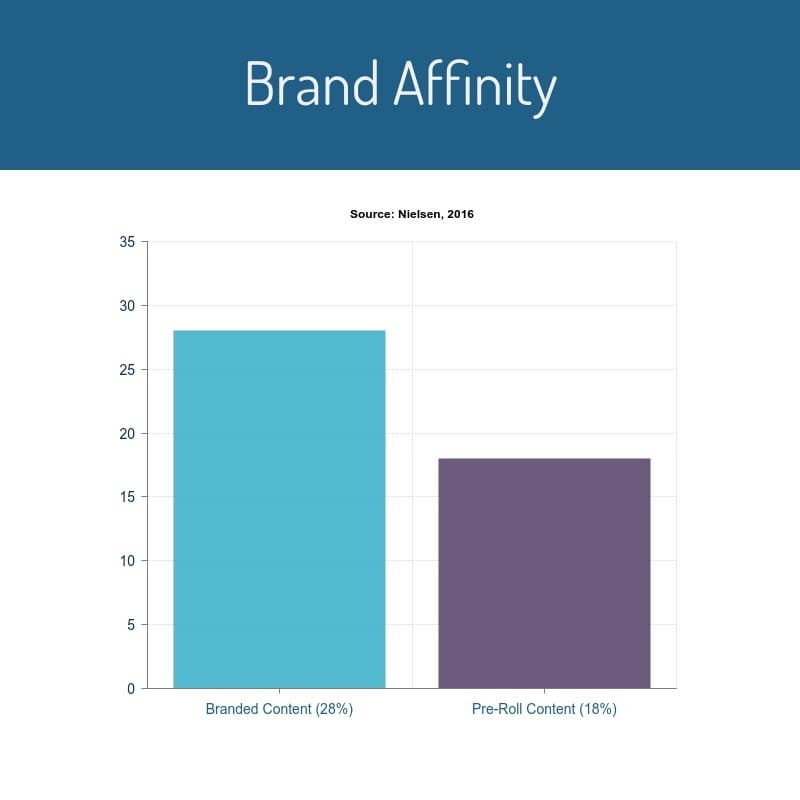 Branded Content Grows Purchase Intent
Branded content also made people more likely to purchase from that brand. Those who viewed the branded content were 17% more likely to state that they were "very likely" to buy from the brand that published the branded content.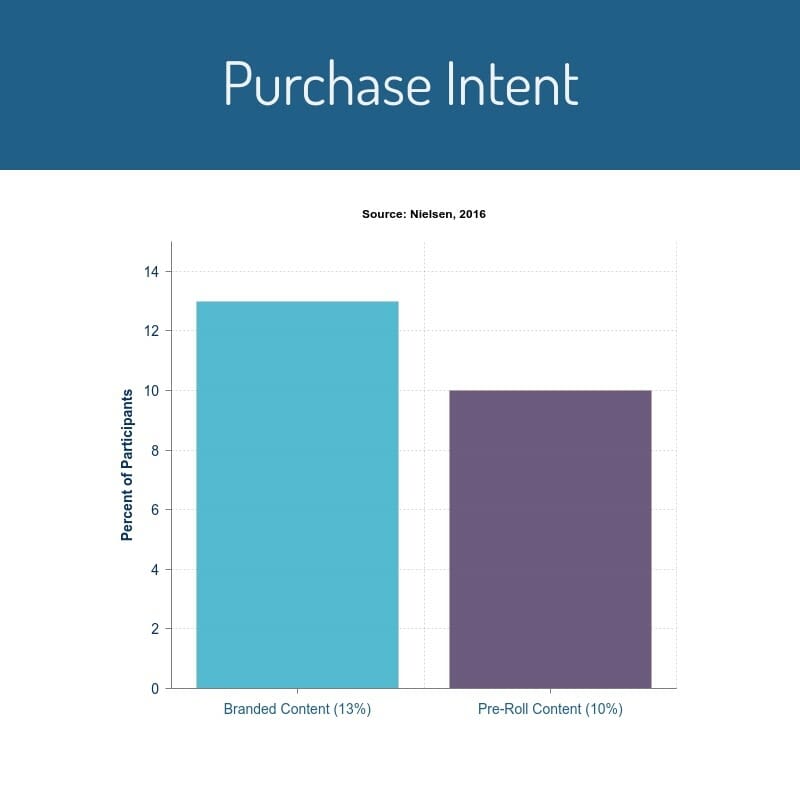 Branded Content Consumers Are More Likely to Recommend Your Brand
Nielsen also found that branded content made consumers more likely to recommend that brand, outpacing pre-roll advertising by 4%.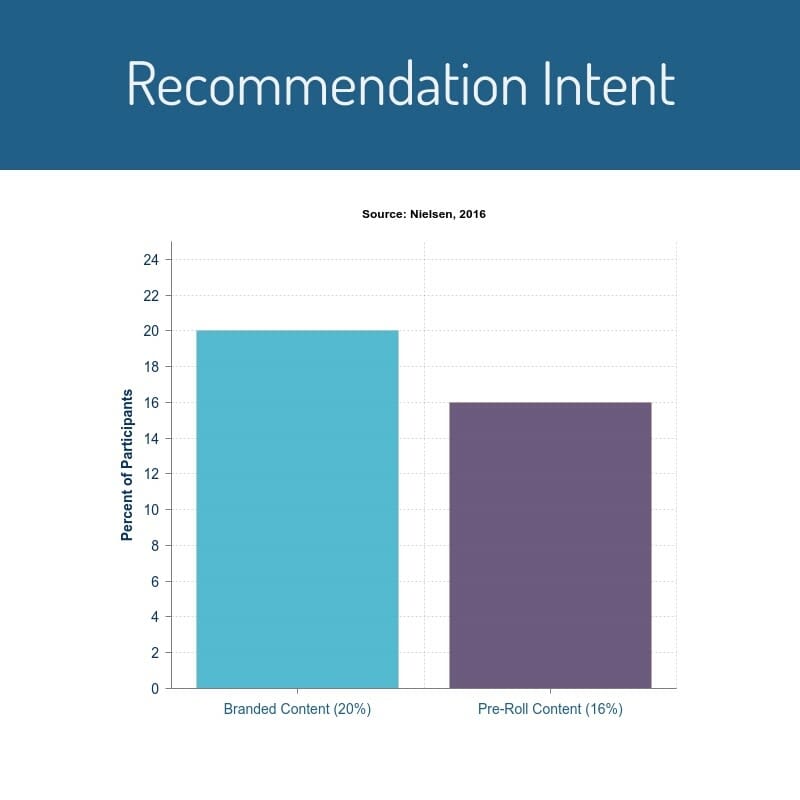 It's clear that branded content, when done well, is preferred by consumers to pushy ads or other marketing techniques.
Click To Tweet
But doing it well can be quite difficult if you've never tried it before. But rather than attempt to reinvent the wheel, just learn from other businesses who have ironed out the wrinkles in the process.
21 Inspirational Branded Content Examples
Let's take a look at some excellent examples of companies who have successfully leveraged branded content to build better relationships with prospects and customers.
1) Wistia Launches a Complete Video Content Studio
Wistia, a video-software company, has grown rapidly over the last few years. In 2018 the company generated $32 million in revenue.
According to Wistia's CEO Chris Savage, the company rolled out a $2 million advertising campaign in 2017, netting them more than 43 million impressions. So why did he call it "one of the most expensive mistakes" the company had ever made?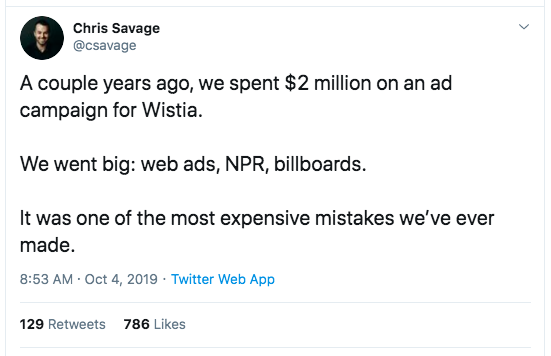 Their advertising campaign might have netted them a lot of traffic, but that traffic didn't translate into sales or genuine awareness for Wistia.
Following their costly mistake, the company shifted their focus toward brand affinity marketing, inspired by brands like Red Bull, Patagonia and MailChimp. They defined brand affinity as "the collected emotional byproduct of thousands of interactions with a company's brand, marketing, and products."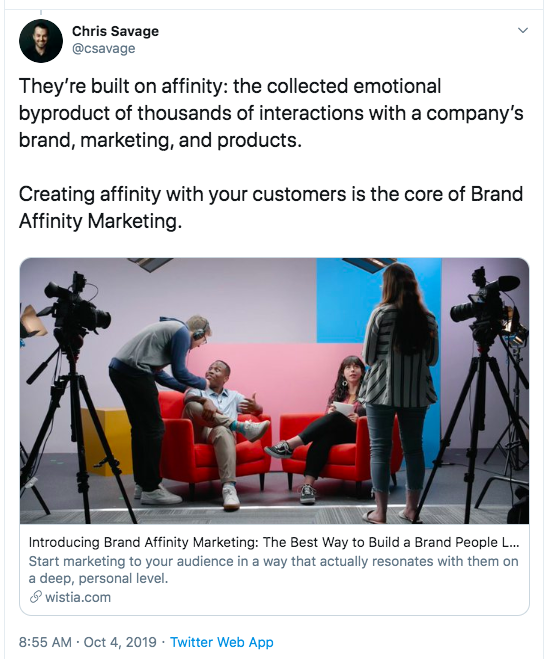 They wanted to focus on the relationships that they built with their audience, and not just trying to get their brand in front of as many people as possible. Rather than producing content that solves people's problems (which is still effective and useful), they started creating content that their audience would find entertaining and binge-worthy.
First, they looked to media companies for inspiration. Media companies create content with one central goal — to convince you to spend as much time as possible with their content. It's why we fall in love with characters in our favorite TV shows; we spend so much time with them that they begin to feel like friends.
So Wistia launched their own video studio with two flagship shows (a third, Low Views, High Impact, recently launched):
Brandwagon: A half-hour talk show where Wistia's CEO, Chris Savage, chats about marketing with the brains behind successful brands. As a connecting thread, each episode also showed them making improvements to an old car.
One, Ten, One-Hundred: A documentary (that won a Webby award), where Wistia challenges a video production agency to make three ads with different budgets, exploring the connection between money and creativity.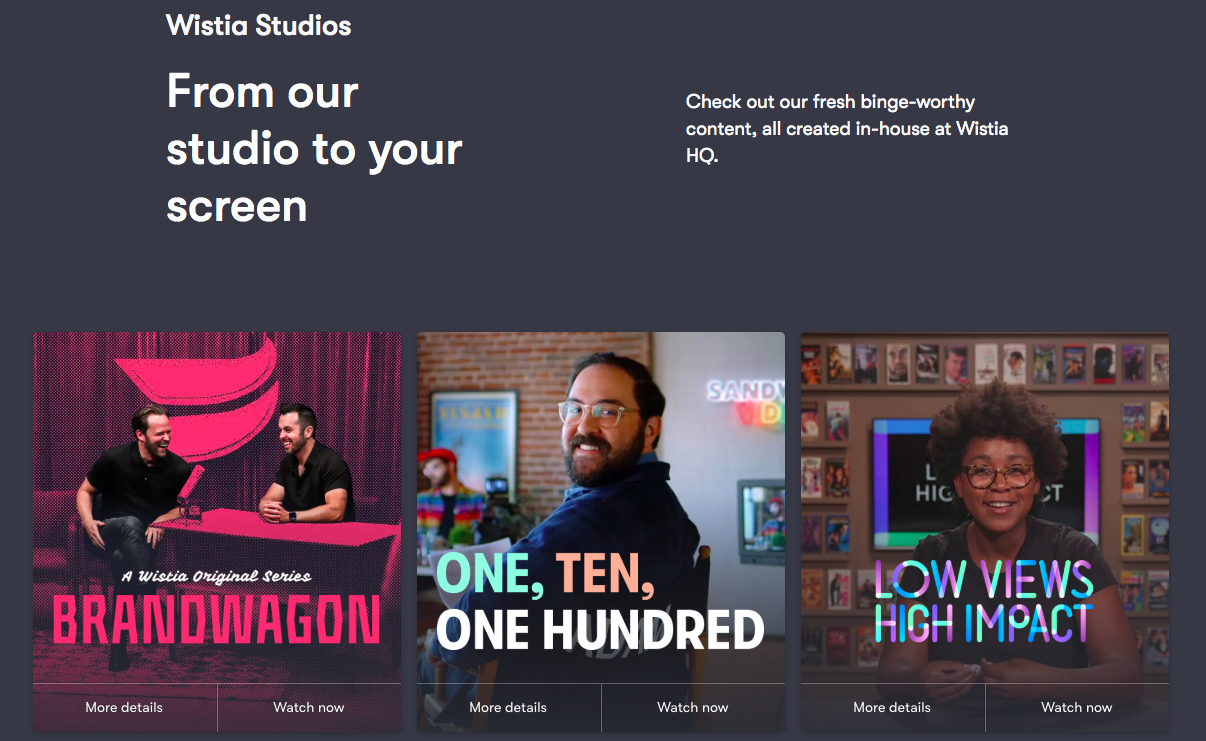 The result? People spent more time on Wistia in its first two months than had been spent over every single Wistia marketing activity in 2018.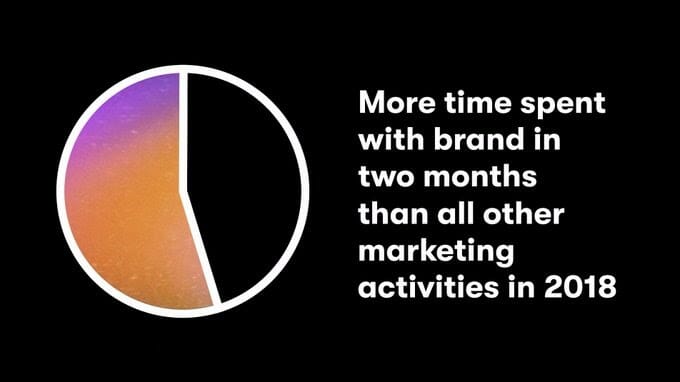 2) ZenDesk Creates a Mini-Site to Capture a High-Intent Keyword
What happens after you do your keyword research and find the perfect keyword? In most companies, they'll assign a blog post to a writer, it'll go through the editorial process and then (hopefully) it gets published. Maybe they throw some resources toward securing backlinks for the post, but otherwise they just wait for the article to rank.
When ZenDesk was a fairly new company, they had a problem. People were searching for the keyword "ZenDesk alternative" on Google, rather than clicking on the ZenDesk site. Most companies in this position would create a post specifically for this keyword that featured a product comparison concluding that you don't actually need a ZenDesk alternative — you just need ZenDesk.
But instead of taking the typical path, the company created a piece of branded content that went viral for them: They set up a mini-site for a fictional rock band named "ZenDesk Alternative" and pushed visitors back to the ZenDesk homepage.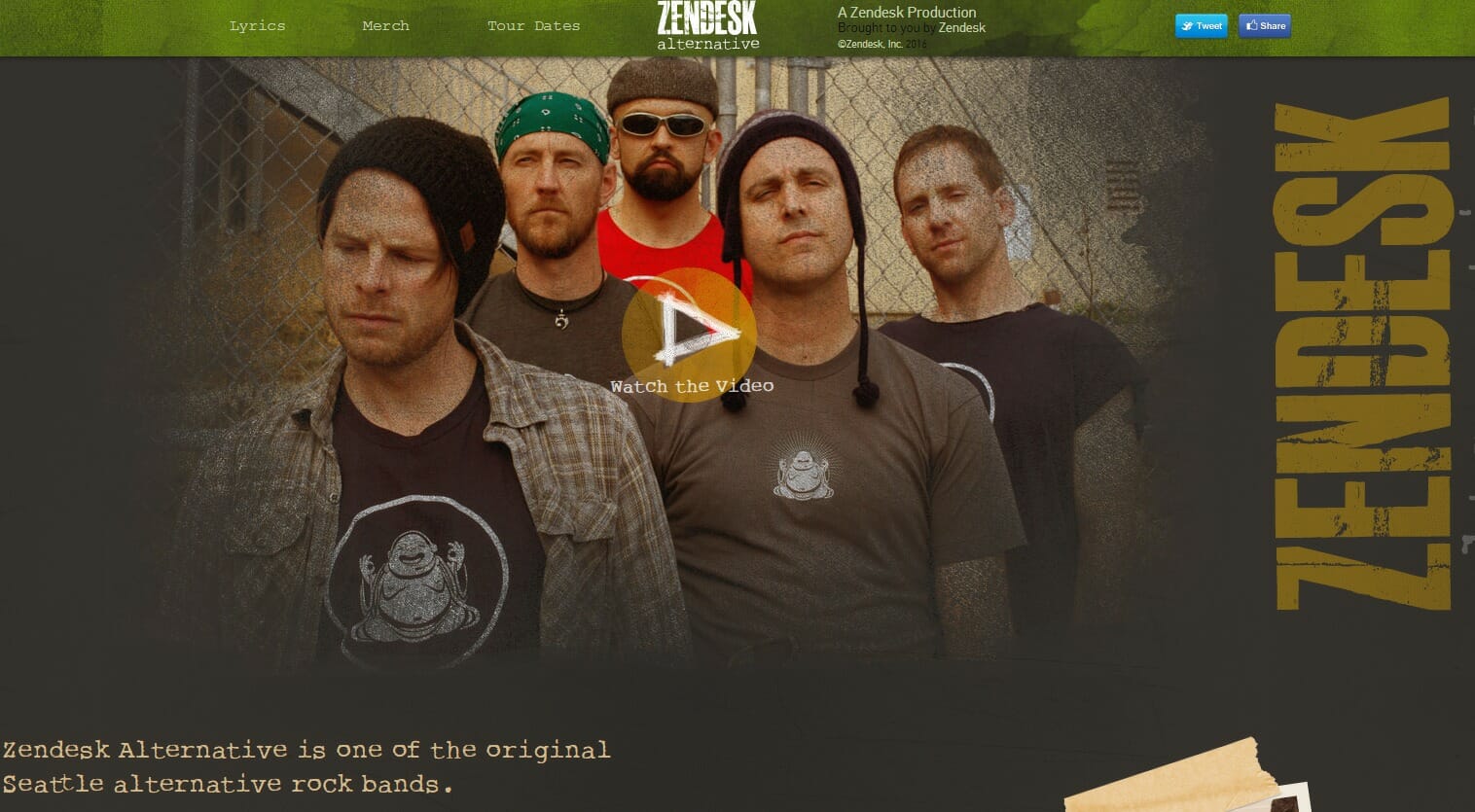 With a hilarious video and some snappy comedic copy that poked fun at the Seattle alternative rock scene, the website garnered some press and drew a lot of social media attention.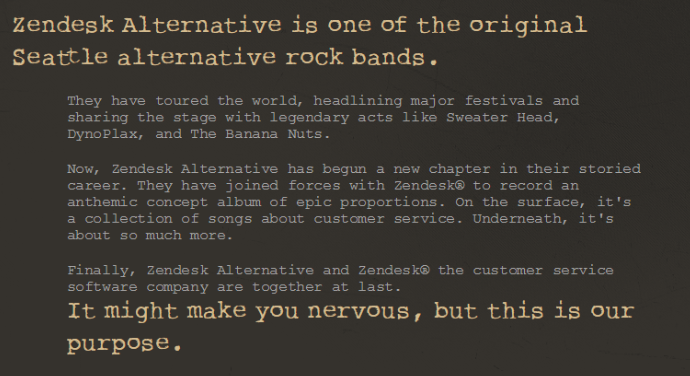 The results? To the company's surprise:
They ended up ranking #1 for their chosen keyword (even today the mini-site is still in the top five).
Visitors converted at a 95% higher rate than other on-site content.
It was a fun, creative idea that paid off in a big way.
Related Content:
3) General Electric Lets You See Behind the Curtain with Influencer Tours
General Electric is probably not the first brand that you think of when you hear the term "influencer marketing." However, in their "#GEInstawalk" campaign, they launched one of the best examples of branded social media content that you'll find.
The company invited six different Instagram influencers and a handful of fans to tour their manufacturing facilities. The agreement was that they would take pictures of the facilities and upload them using the hashtag #GEInstawalk.
This resulted in the Instagram influencers provided a unique behind-the-scenes look at what life is like at General Electric, garnering a lot of attention on the image-sharing social network. It helped that the GE manufacturing plant made for a pretty epic photography location: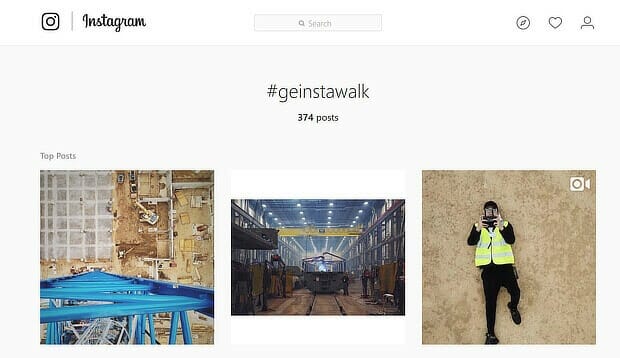 The campaign went gangbusters: GE was able to reach 3 million unique people, generate 8 million views of their Instagram page, and add 3,000 new followers.
It serves as one of the best examples of influencer marketing. They granted influencers access to their facility to create unique content, and in turn enjoyed results that would be hard to come by from any paid marketing campaign.
Related Content: How to Grow Your Business With Influencer Marketing and Brand Partnerships
4) HootSuite Leverages Pop Culture with Game of Thrones-Themed Video
HootSuite is a social media management tool. In 2014, the company leveraged a pop culture phenomenon with a slick branded video.
At that time, there were few TV shows more talked about than Game of Thrones: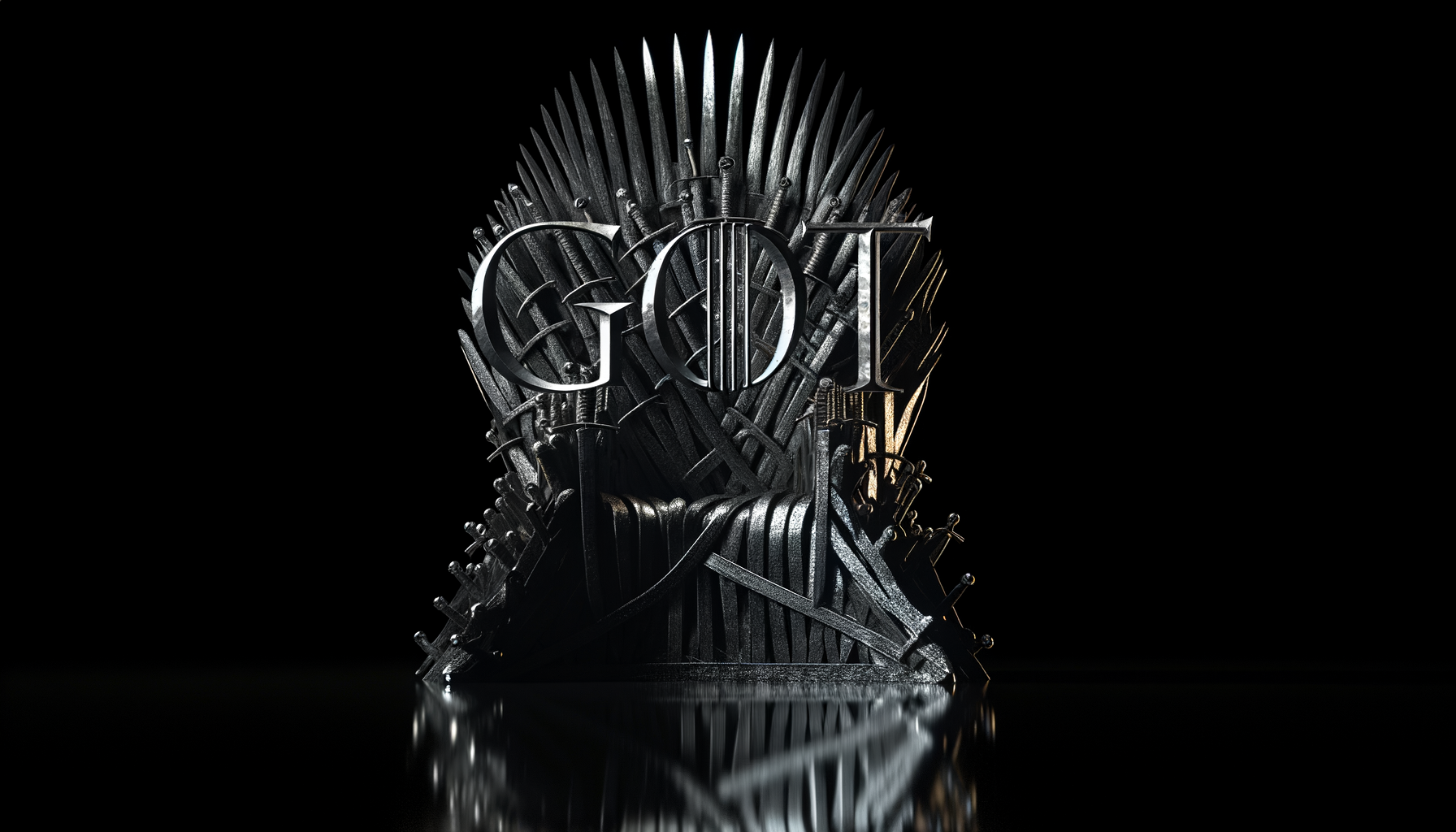 Game of Thrones is a medieval fantasy show that features seven different empires. In the critically acclaimed intro, the empires are erected from the ground in the style of toys and woodworking.
HootSuite created their own Game of Thrones-styled branded video in which the different social networks are erected in the same style.
The video was a big success. It generated mentions from prominent brands like Ad Age, Marketing Land, and AdWeek.
5) GE Launches a Science-Fiction Podcast
That's right, General Electric — an industrial company whose products and services include aircraft engines, power generation, and oil and gas production equipment — appears on our list of excellent branded content examples not once, but twice!
This time, GE went in a different direction than they had with their branded hashtag and influencer campaign (see #3 above). Much like Wistia, GE has embraced binge-worthy content and affinity marketing with their podcast, "The Message."
In "The Message," an alien transmission from decades ago becomes an urgent puzzle with life or death consequences.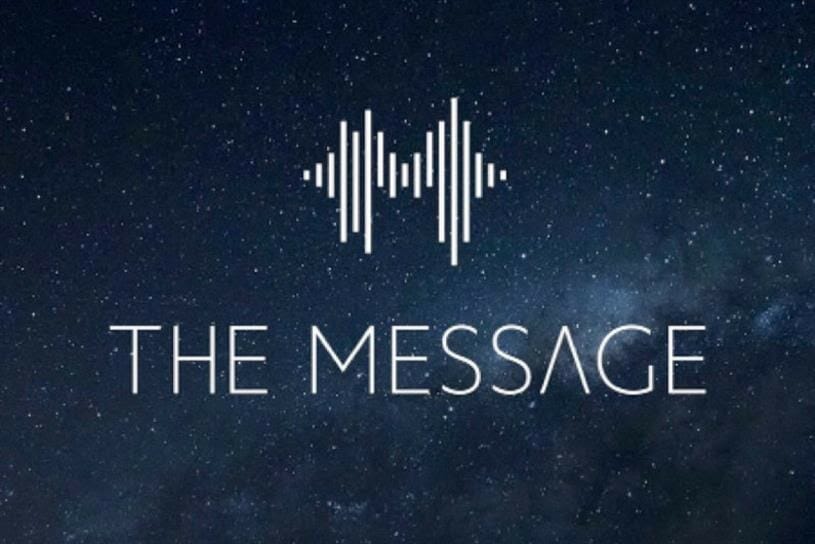 The podcast features real technology, developed by GE, that is used to decode the message from the aliens. It served as an innovative way to raise awareness for their products.
Two months after it first launched, it got over 1.2 million downloads and reached number one on the iTunes podcast charts. To date, the podcast has more than 3,300 reviews on Apple and is one of the most popular fictional podcasts in the history of the channel.
Related Content: 10 Best Marketing Podcasts to Help You Grow Your Business
6) Microsoft Embraces Brand Journalism and Storytelling
Campaigns often live and die based on the success of their storytelling. Consumers crave stories, with 92% wishing that brands would deliver ads that felt more like a story and less like a commercial. And it makes sense: stories trigger neural coupling, which is when the listener's brain reacts to a story as if it is their own.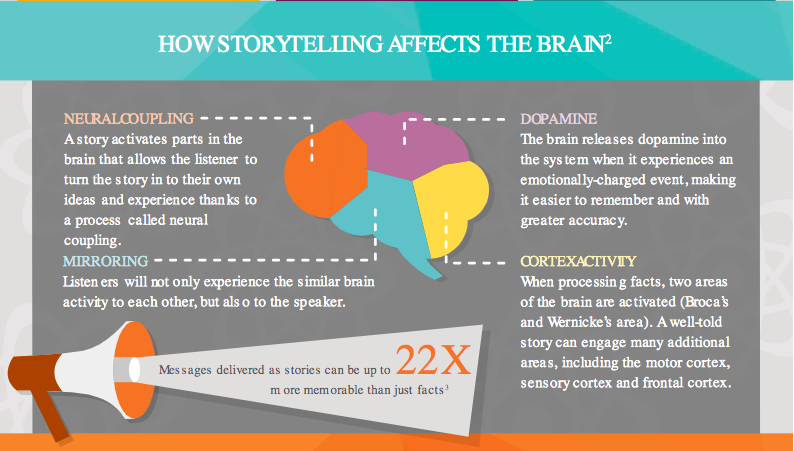 Microsoft's Story Labs is a digital publication that is all about storytelling. It might be the best example of brand journalism: They'll often profile a person, team, department or project within Microsoft. They'll also profile inspirational people, brands and programs that have no connection to their company.
Story Labs features often read more like something from TIME or The New Yorker than your average piece of brand journalism. They go above and beyond and tell stories that need to be heard. Let's take a look at a few examples.
Explanimators is a series of animated videos that break down complicated technical subjects, like artificial intelligence or quantum computing:
Show, Don't Tell is a profile piece on Alberto Cairo and the rise of data journalism.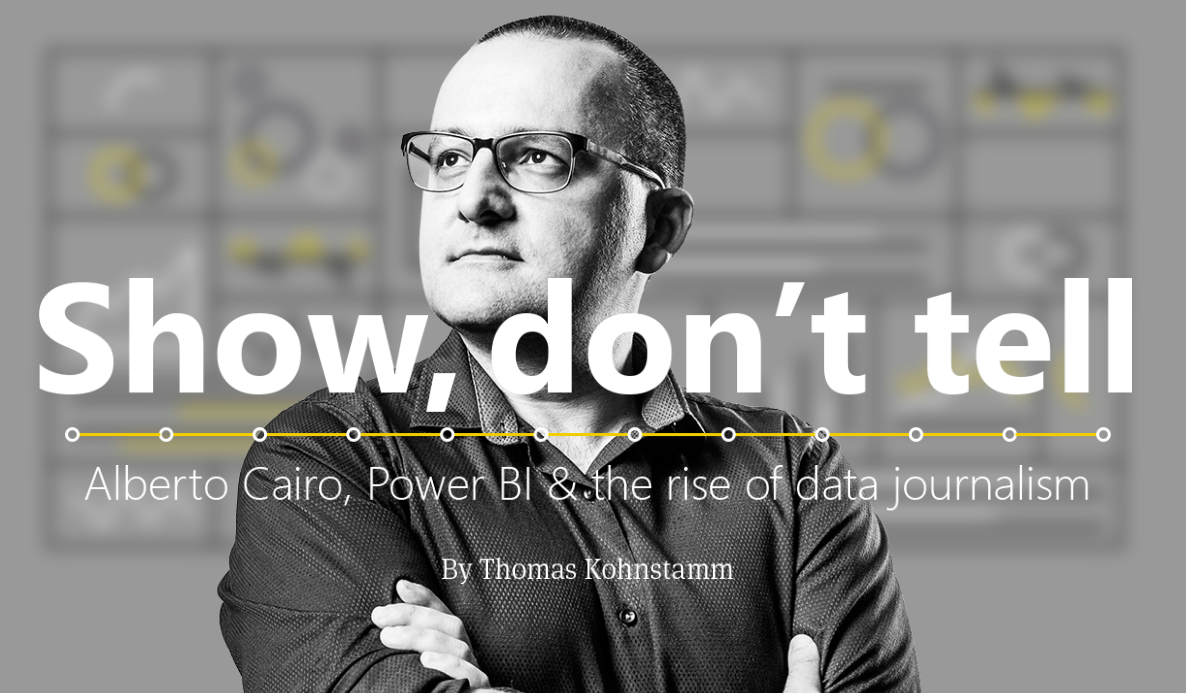 Station Q is a profile of a quantum computing research facility and its director Michael Freedman.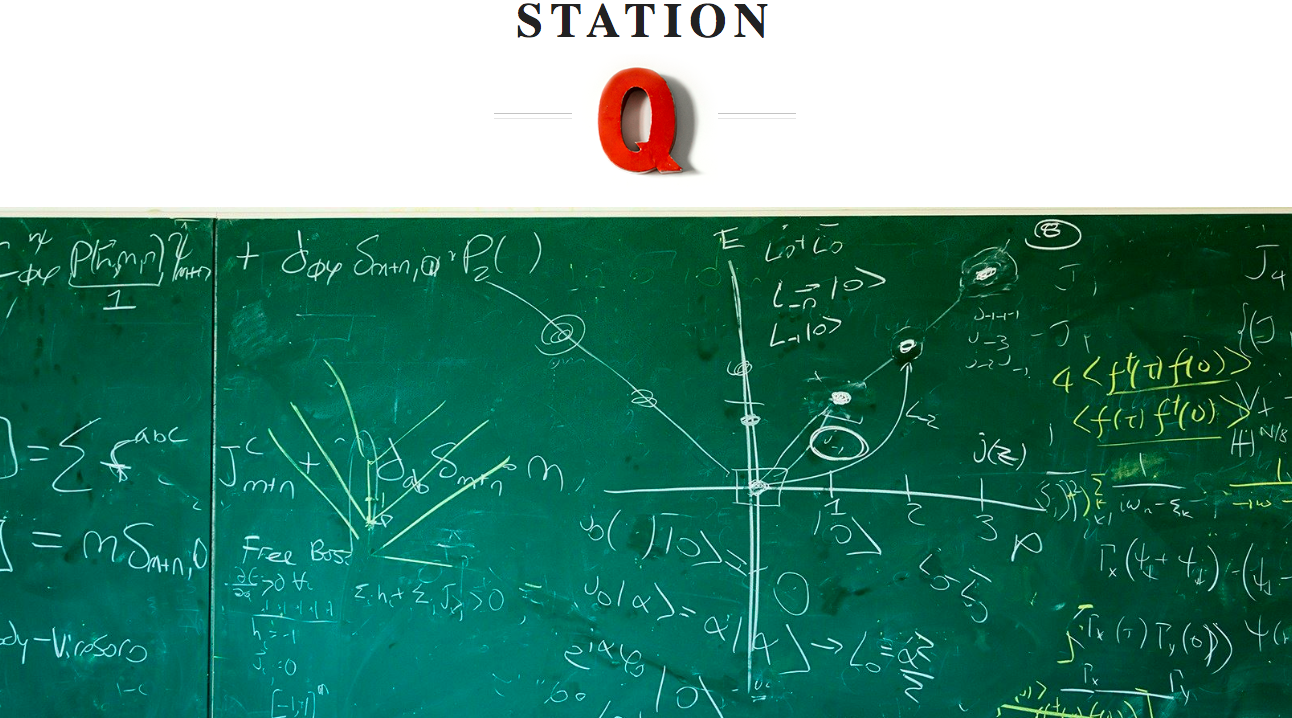 Independence Day is a program that helps those who are blind of low-vision experience cities in new and interesting ways.
Story Labs is an example of what brand journalism can be, but so few are able to achieve that level of quality.
Related Content: The Art of UX Storytelling: How to Create Your Brand's Story
7) BlendTec Liquifies Everyday Objects on Video
Few advertising campaigns are better at demonstrating the raw power of their product than BlendTec's "Will It Blend?" video series. The series is one of the earliest examples of highly effective digital branded content.
In "Will It Blend?" the BlendTec team sees how everyday household objects fare when placed in one of their blenders and set to "high."
Sounds like every high school kid's dream come true, right?
Check it out. Here they puree an Amazon Echo:
Or you could watch them blend an iPhone, golf balls, or even a crowbar, which turns out to be a fun piece of clickbait. The wackier, the better.
Most of their videos are between one and two minutes long. They are the perfect snack-sized zany Internet entertainment to kill a few minutes, while putting the power of their blender on display.
To date the channel has more than 289 million views and 873K subscribers. That's some pretty impressive reach.
8) GoPro Powers Awareness Through Product-Centric Visual Content
Visual content is powerful. We all know that. But visual content is doubly powerful when you make a unique camera product. Just ask GoPro.
This company features videos shot using their durable GoPro cameras, often filming extreme sports or interesting activities. The goal is not to show the quality of the image but to show the types of activities that their cameras can be used to film.
Their most popular video to date – made in partnership with Red Bull and has garnered more than 22 million views – features a jump from low-altitude space. Felix Bumgartner rose to more than 24 miles above the earth's surface in a stratospheric balloon, and then jumped out! It was a record-breaking jump and was filmed exclusively on a GoPro camera. The stunt also earned the company headlines from prominent publications around the world.
The actual jump begins around minute 3:15 in this video:
Other videos on their channel feature base jumpers, a young rescued pelican learning to fly, and a fireman saving a kitten, among many other awe-inspiring and emotional videos.
While none of their content is an outright advertisement for their cameras, all the content drives home the same points — that GoPro cameras are compact, durable, easy to use, and provide great picture quality regardless of the conditions.
Their videos are so intimate and up close, that they let viewers see the wild side of life and imagine themselves in the subject's shoes!
To date, they have about 8.4 million subscribers on YouTube, with more than 2 billion views of their video content. That's right — 2 billion!
9) NerdWallet Educates Customers with Short, Engaging, Educational Videos
For many people, trying to manage your money and investments can be an overwhelming experience. There are so many things to consider, terms to understand, and habits to change that it is no surprise that proper money management tends to fall by the wayside.
No one understands that better than NerdWallet, a personal finance company that has built a powerful brand around basic financial education.
Their "Money Talks" series takes it a step further by breaking down important financial concepts into short, informative videos that are also engaging.

The four-episode series gives viewers a crash course on budgeting and investing in their future. It's not meant to replace a full financial education, but it is an excellent resource for those who are just starting the journey of financial responsibility.
They also offer complementary tools like a budget calculator, budgeting spreadsheets and a retirement planner.
Related Content: How to Make a Video That People Will Watch Til the End
10) Facebook Educates Marketers with Short Online Courses
Facebook is a company that relies almost completely on advertising money. Ensuring that marketers see them as an effective advertising platform is critical to their business.
Although Facebook claims not to be a publisher, they certainly have published some quality content in their online Blueprint marketing e-syllabus: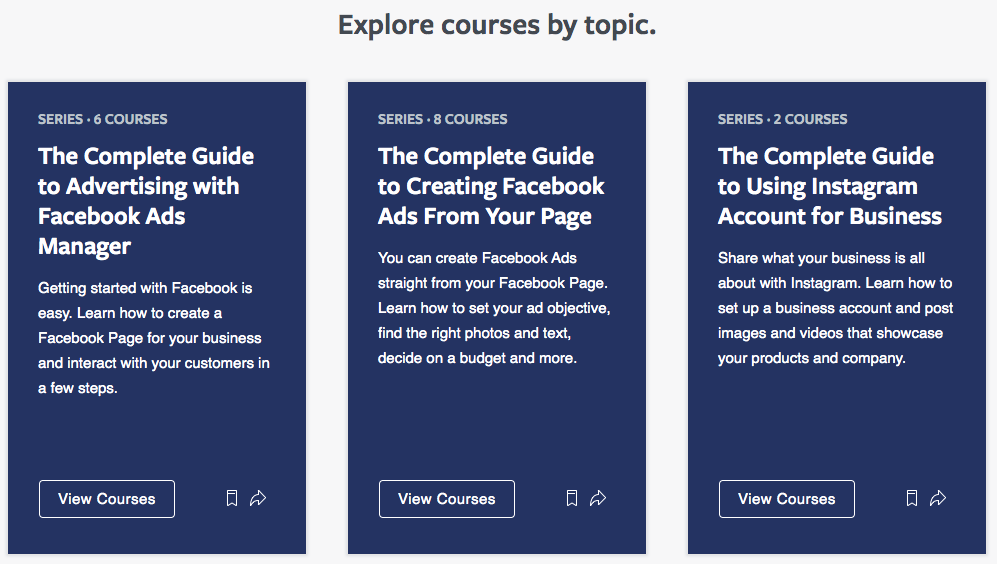 Blueprint offers in-depth courses on using the various Facebook-owned advertising channels and platforms, including:
Facebook Ads
Instagram Ads
Audience Network
Messenger
WhatsApp
Workplace
Their courses provide a detailed overview of each platform, along with no-nonsense tips for getting the most out of them. It serves as a great introductory course to any of their major platforms.
The company also offers a range of standalone courses, including:
This is a perfect example of providing value for your customers. Facebook teaches you to use their advertising platforms, yes. But they also teach you how to grow a following, improve how you leverage that following, and accurately represent your brand on the platform.
Related Content: 5 Facebook Ads Trends You Can't Ignore in 2023
11) Hershey's Launches a Holiday-Focused Minisite
For candy companies like Hershey's, nothing is more important for their brand than the holiday season.
Their candy and products are an integral part of the holidays. They are handed out on Halloween, included in desserts and stocking stuffers during Christmas, offered at birthday parties, and used to express love on Valentine's Day.
To help customers incorporate Hershey's products into their favorite holidays, the company launched their Celebrate with Hershey's website, which focuses specifically on products and recipes with a holiday-themed focus.

When you select "By Occasion" on the menu, you'll be taken to a page with dozens of different fun ideas, games and recipes with a theme for that specific occasion.
For example, if you choose "Valentine's Day," you'll see ideas like these: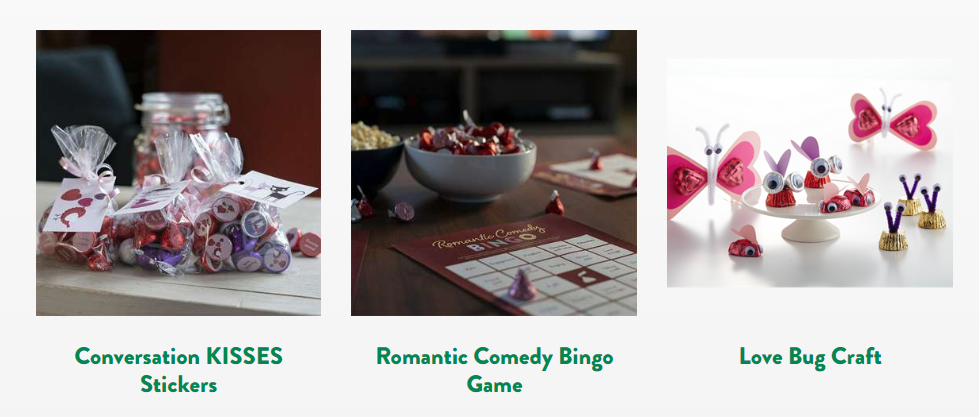 Clicking on an idea takes you to a page that tells you exactly what you'll need and directions for putting it all together: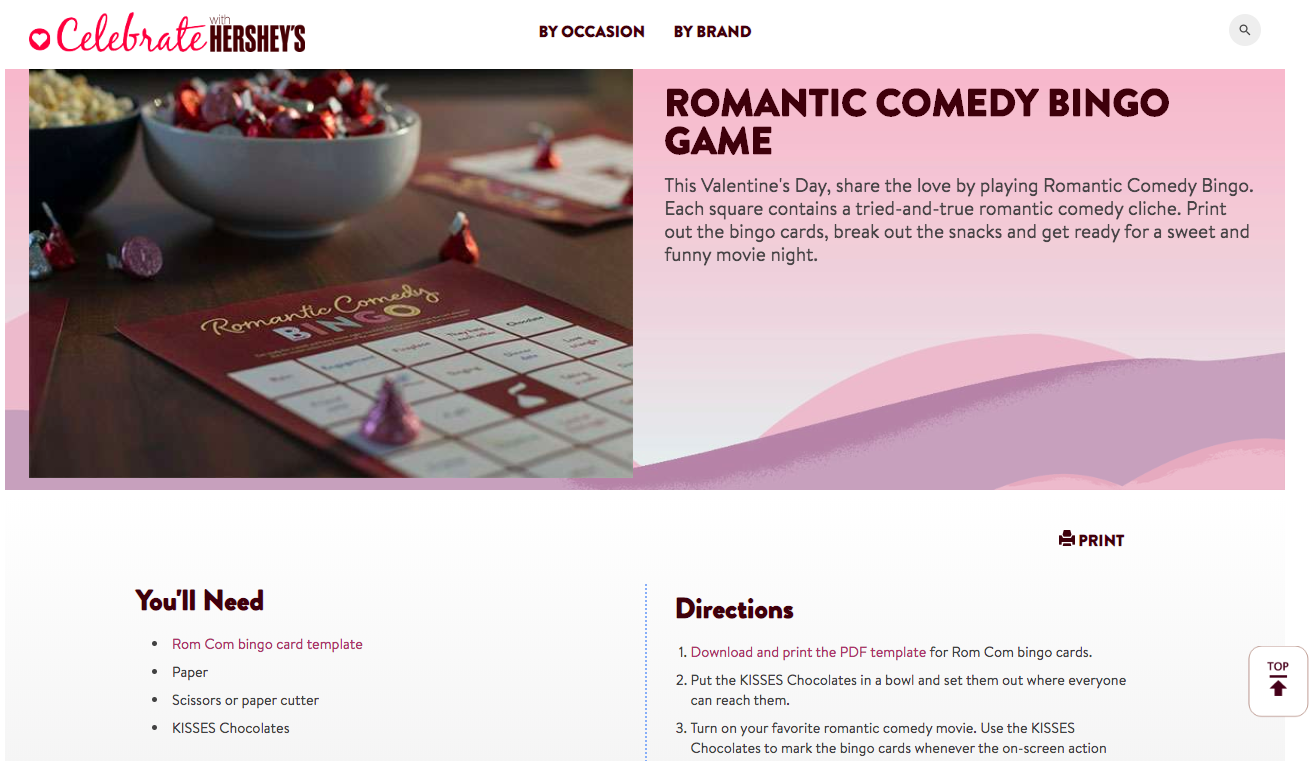 It's a simple but effective way to provide value to their customers with fun and interesting ideas while promoting their range of candy products.
12) Pandora Creates Original, Personalized Playlists Based on User Data
Everyone has a unique taste in music. There are no two people on Earth that listen to the exact same genres, bands, songs and albums. Not across the board, anyway.
That uniqueness is something that Pandora wanted to celebrate with their innovative A.I.-driven playlist feature.
Leveraging its Music Genome Project (more info here), Pandora announced in 2018 that they would be using their user data to create A.I.-generated, personalized playlists for their premium members. The system uses over 450 attributes that describe various elements of a song. These can include things like the type of background vocals or the gender of the lead vocalist, in order to classify songs.
Pandora then took that raw data and used it with more than 75 machine learning algorithms, collaborative filtering methods, and human curation to build personalized playlists filled with songs that they are confident their users will love — whether they've heard the track yet or not!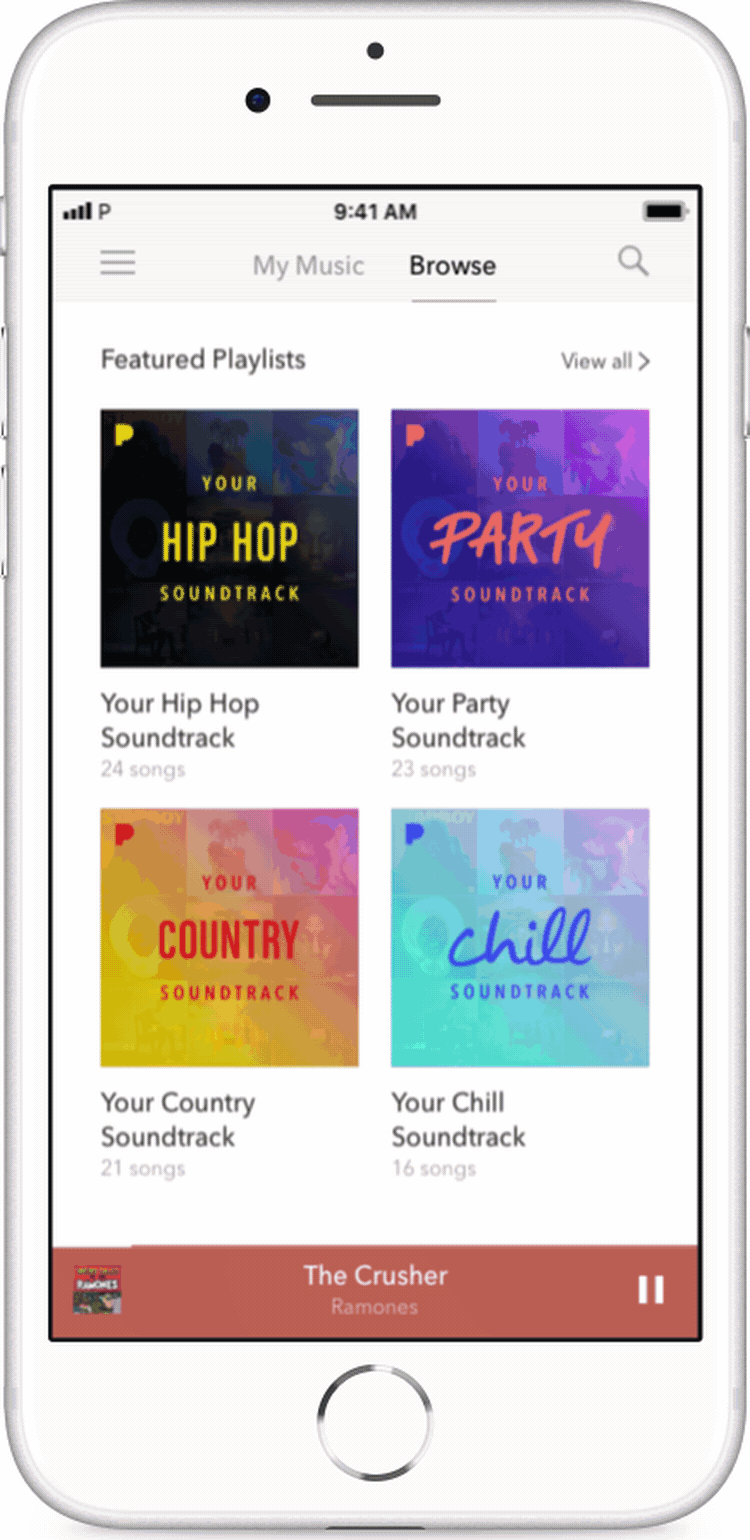 This feature was a hit among users and garnered attention from many prominent publications. It's a compelling feature to sweeten their premium subscription.
13) Four Seasons Launches a Luxury Digital Magazine
Four Seasons is a brand that is synonymous with opulence. Their luxury hotels offer a premium experience that their customers are willing to pay more for.
It makes sense, then, that if they were going to launch a branded content initiative, it would also have to offer a luxury experience. That's exactly what they have done with their Four Seasons Magazine, a digital luxury magazine that pages like a regular magazine: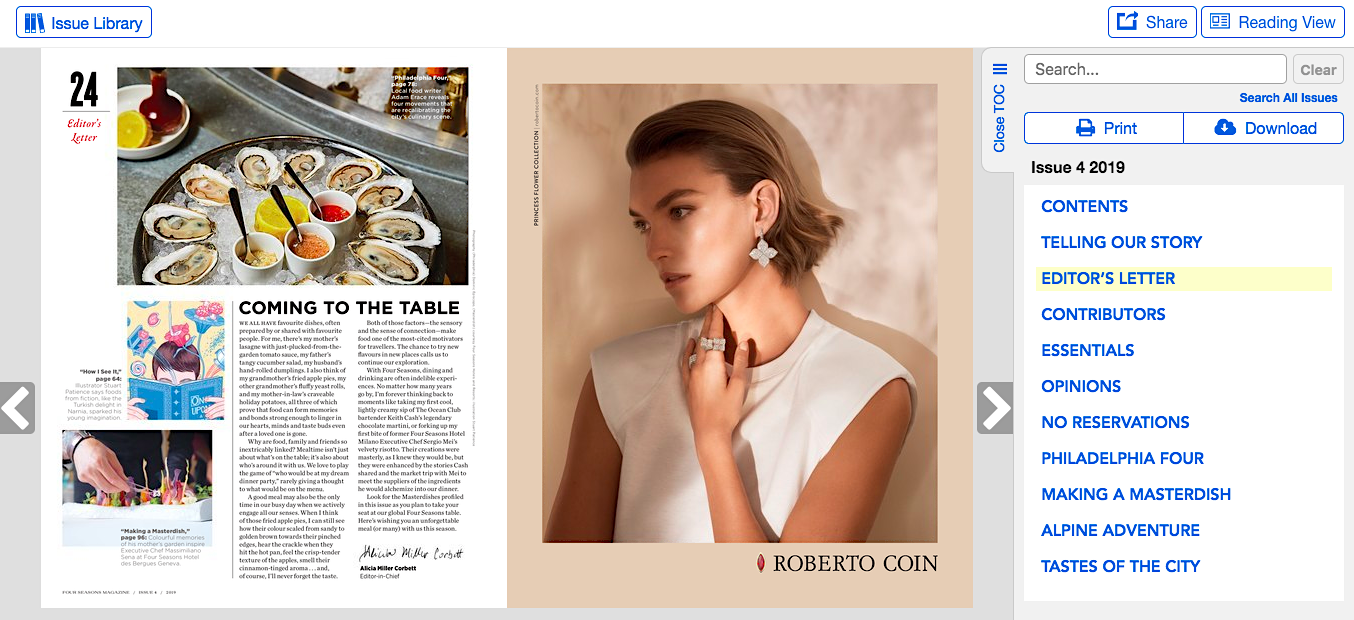 The brand covers topics like luxury travel tips, employee profiles, and even some interesting journalistic pieces that look more like something you might read in National Geographic than on the Four Seasons' website.
14) Nike Documents a Runner's Quest to Break the 2-Hour Marathon
The two-hour marathon. For long-distance runners, that's the holy grail of achievement.
Nike has many examples of excellent branded content, but their "Breaking2" documentary might just be their best.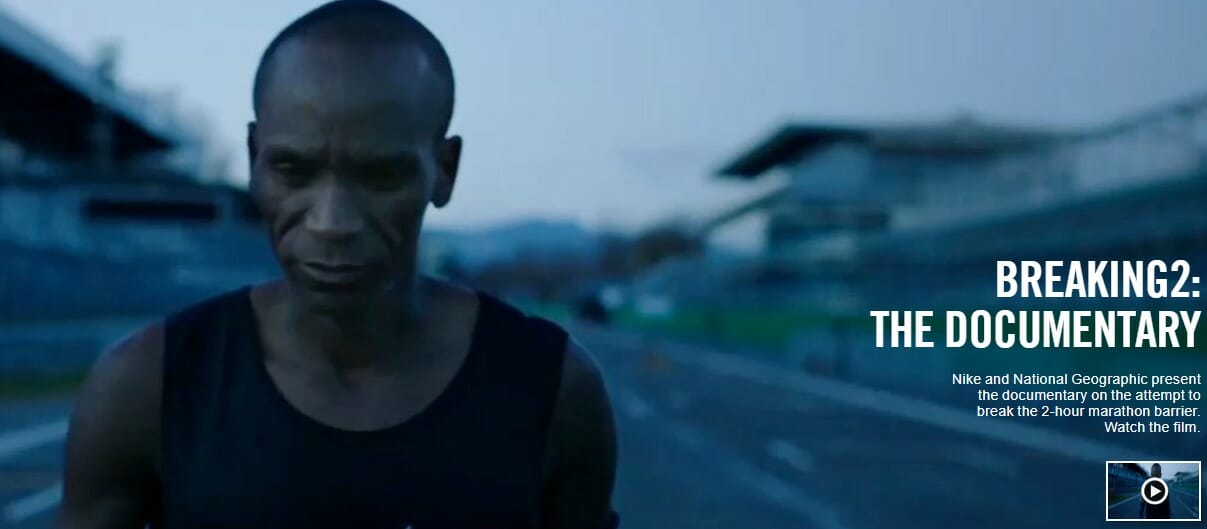 The documentary follows a team of runners attempting to break the two-hour marathon mark. However, the film predominantly follows Eliud Kipchoge, the favorite to break the record.
It's an amazing story of determination, persistence, success and heartbreak that is sure to tug at viewers' heartstrings.
From a marketing standpoint, the themes and world-class athletic focus of the documentary is perfectly in line with Nike's brand.
15) Muji Leverages User-Generated Content
User-generated content can see a 4X increase in click-through rates over traditionally published content and a 50% drop in cost per clicks. Not only that, but people tend to be about 28% more likely to engage with a brand that supports UGC.
Muji is a Japanese household consumer goods company that is most known for its high-quality pens and stationery products: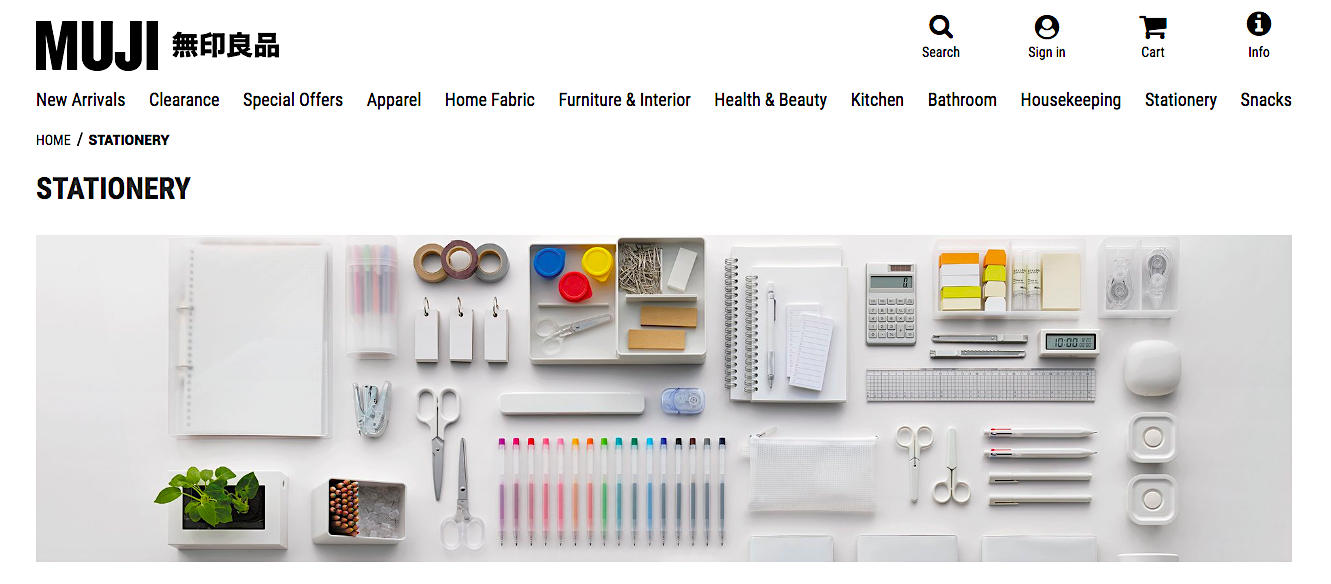 The company launched a contest in which users were asked to draw a piece of art using one of their high-quality pens, then share it on Instagram using the hashtag #MUJIPENART.
The result? Hundreds of submissions: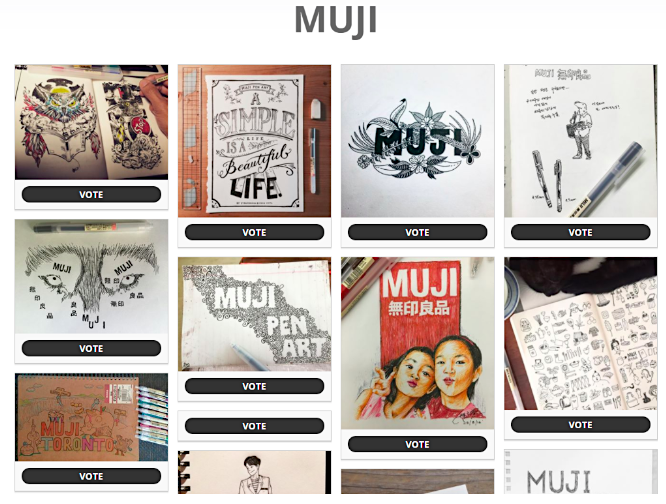 The contest received a lot of attention in the Japanese press, resulting in a flood of submissions from popular artists and influencers.
Eventually, the company decided that with the number of submissions they received, it would be best if they let the public vote on the winner: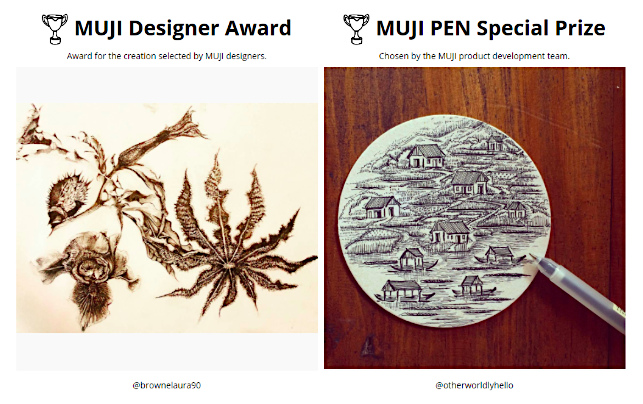 This is an excellent example of turning what would ordinarily be considered a mundane product (pens and pencils) into an interesting piece of viral branded content.
Related Content: 8 Ways to Encourage More User-Generated Content (UGC)
16) ZipRecruiter Enlists Shark Tank's Daymond John for Branded Podcast
Podcasts are growing in popularity like wildfire. Today, Apple Podcasts features more than 550,000 active podcasts in over 100 different languages.
You've probably seen quite a few podcasts pop up in your industry, with varying degrees of success. Starting a podcast can be difficult: It requires persistence and, as with any form of content marketing, you have to build your audience over time.
However, ZipRecruiter was able to jumpstart their podcasting efforts by enlisting a celebrity, Daymond John (founder of FUBU and co-host of the popular TV show Shark Tank), to host their podcast, "Rise and Grind":

The entrepreneurship-focused podcast proved to be the perfect vehicle for ZipRecruiter to reach founders and executives — the people who end up making the ultimate decision to ramp up hiring in most companies.
The podcast used an interview format, typically 30-60 minutes in length, with other influential entrepreneurs. While their collaboration was short-lived, lasting just 10 episodes, the podcast enjoyed rapid success in its run and still ranks in the top 200 podcasts in the "career" category on Apple Podcasts.
Dive Deeper: Podcast Production 101: The Complete Guide to Starting Your Own Show
17) Basecamp Profiles Marathon Entrepreneurs on "The Distance" Podcast
"What's the hardest thing about business? Not going out of business."
That's how the summary of "The Distance" on Apple iTunes begins. This podcast by Basecamp features interviews from founders and profiles companies that have survived 25 years or longer.
The idea pairs perfectly with the company's project management focus. After all, no business is going to make it 25 years if they don't have great organization!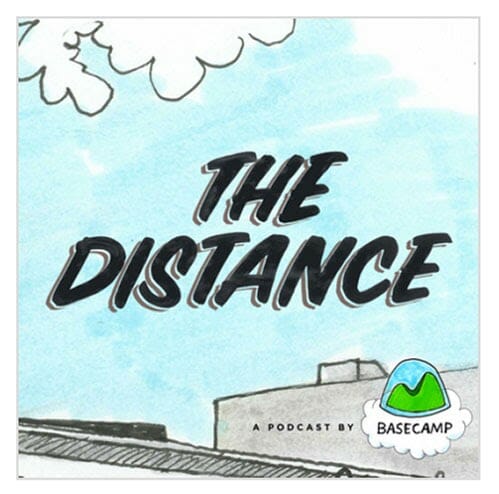 Their podcast has stories like "Going to the Mattresses," which features Tim Masters. He describes himself as "just a mattress maker," but in truth, he is a business guru and an expert of his industry on a level that most entrepreneurs could only dream of (pun intended).
His Chicago suburbs store, Quality Sleep Shop, first opened in 1969 and since that time has continued to thrive despite an onslaught of big-box chain competition.
On "The Distance," they like to keep things short. Episodes are generally 15-20 minutes but meticulously edited to be packed with information throughout the runtime.
Related Content: 9 Podcast Trends You Can't Ignore in 2023
18) Netflix Promotes TV Show by Drawing Attention to Societal Problems
Netflix is a behemoth when it comes to branded content. Branded content is their product. In 2019, Netflix spent about $15 billion on original content.
The company's Chief Content Officer Ted Serandos says that "The goal is to become HBO faster than HBO can become us." Well, the company has certainly put their money where their mouth is when it comes to cash for content: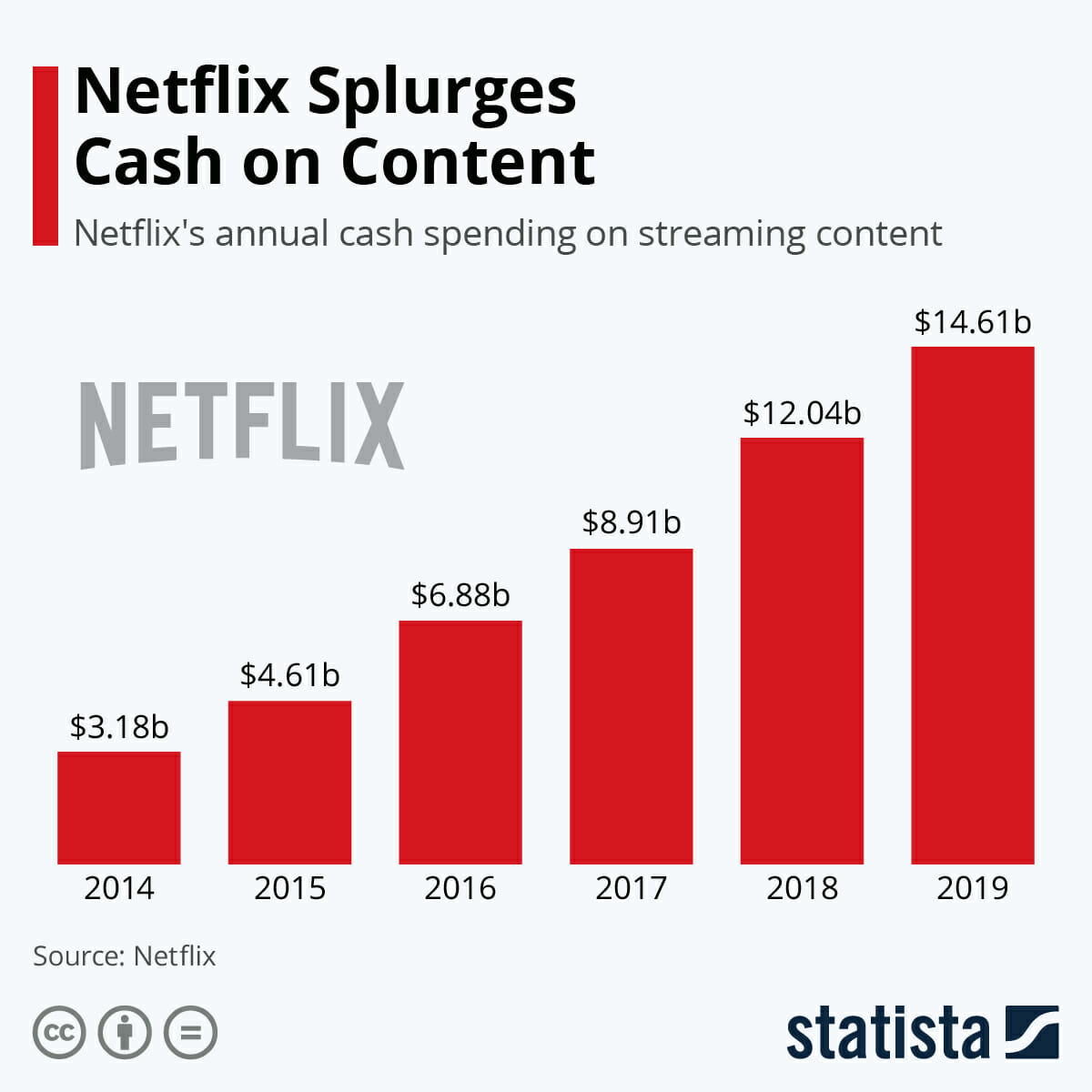 As impressive as that is, we are going to focus on just one piece of marketing content the company published to promote one of its most popular shows, "Orange Is the New Black," which is a drama/comedy that follows inmates in a women's prison.
In a sponsored post titled "Women Inmates: Why the Male Model Doesn't Work," the company explores how women's issues shape incarceration and imprisonment and how a lack of support systems and programs within prisons ultimately lead to poor outcomes: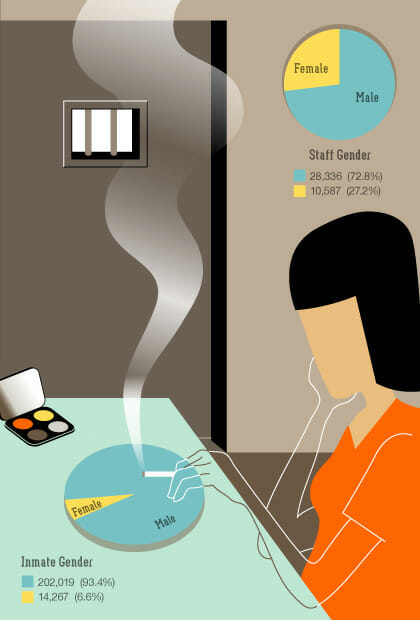 It's an insightful piece of journalistic content that only passively promotes their show while also drawing a lot of attention for its original research and important premise.
Related Content: Is Netflix a SaaS? 25 Examples of SaaS Companies that Are Rocking It
19) Gatorade Profiles Inspirational Athletes in "Win From Within" Series
Gatorade's branding often focuses on competition and empowerment. Their "Win from Within" series on YouTube gets to the heart of those issues by profiling athletes who have overcome ridiculous odds to find success and happiness playing the sports they love.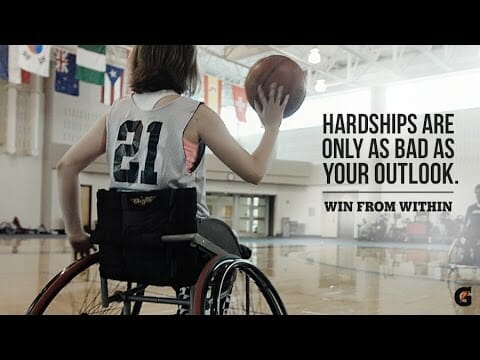 Their most popular video in the series, garnering more than 2 million views, follows Jaide Bucher. Born without her right hand, Jaide had to learn to play her favorite sport, softball, unlike anyone else. Even more impressive, Jaide plays catcher, a very difficult position to play for anyone, let alone with one hand!
Other videos in the series profile athletes who suffer from debilitating diseases, student athletes from alternative schools, and a boxer who overcame incredible challenges. All the stories published truly live up to the title "Win From Within."
Videos in the series have earned more than 9 million views.
Related Content: A YouTube Video Marketing Guide to Increase Prospects in Your Funnel
20) The New York Times Delivers an Impactful VR Storytelling Experience
One of the more interesting examples on our list comes from The New York Times.
Their innovative VR experience, "The Displaced" (it's a 360-degree video, so use your cursor or finger to look around as it plays), gives viewers an inside look at the lives of refugees who have been displaced by war, attempting to call attention to the more than 300 million people who are in the same situation.
The documentary appeared at The Cannes Film Festival and received several awards, including the AICP Next Award, Cannes Lions Gold Cyber Lion, and World Press Photo Innovation Storytelling award.
It's an excellent example of how brands can use branded content to explore important societal topics and delve into new formats.
Dive Deeper: A Quick Guide on Combining Virtual Reality and Content Marketing
21) Mozilla Tackles Important Issues in Branded Podcast
Another example of a quality branded contest comes from open-source web browser Mozilla's "IRL Podcast."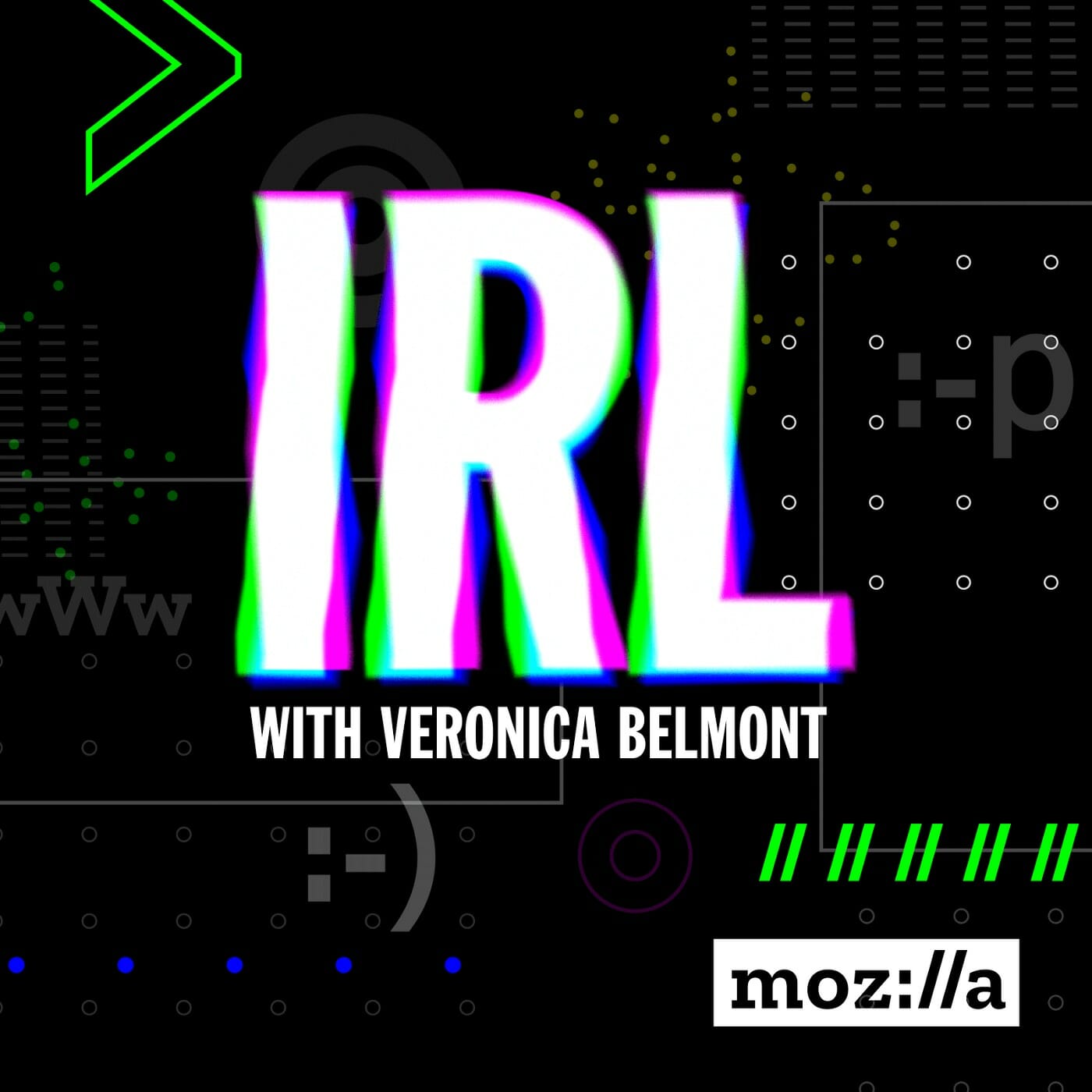 With the tagline "Online Life Is Real," the podcast explores how our online lives have become part of our "real lives."
Hosted by Veronica Belmont, Mozilla tackles many of the issues that they fight for as a nonprofit, including net neutrality, free speech, and Internet trolling.
With "IRL" (an acronym for "in real life"), the company has said that its ultimate goal is to "change the course of the Internet, in order to keep it healthy, weird, and wonderful for everyone."
Final Thoughts
These 21 branded content examples show how creativity and a focus on entertaining or inspiring audiences to earn their loyalty with compelling content, rather than direct selling, can pay off in a big way for brands of all sizes and types.
Use these examples to inspire your own creative ideas. What is something that you and only you can offer your audience? Great branded content experiences only need to have a loose connection to your brand and product, so long as the content delivered is original, entertaining and/or educational.