Updated July 2023.
You can elevate your business to new heights with a stellar promotional plan. In an increasingly competitive world, this tool has become indispensable for businesses big and small.
From identifying your target market to choosing a catchy promotion name, from selecting an effective promotion type to deciding on key messages and promotional products, we'll journey through the creation of a powerful promotional plan.
Get ready to excel with our comprehensive guide and downloadable promotional plan template. You're one step away from transforming your business goals into a reality!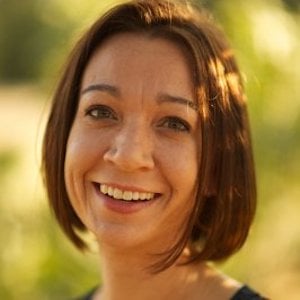 Kim Cooper
Director of Marketing, Amazon Alexa
Single Grain enables us to increase our impact without increasing our headcount
---
---
What Is a Promotional Plan?
Before we dive deeper into the main components of a promotional plan, I think it's absolutely necessary to understand what a promotional plan is. This will help us be more accurate in defining the future steps of a business plan, thus making it more likely for us to achieve our marketing objectives and grow.
A promotional plan is a strategic document that outlines your company's marketing and advertising efforts over a specific period. It details the actions your business will take to promote its products or services to its target audience.
A promotional plan is an element of a marketing plan for a specific product or service. It includes the types of promotional methods you'll use, such as social media marketing and print advertisements, as well as key components like target market and key messages.
Here are some of the key elements that you might find in a promotional plan:
Objective: Clear, specific goals that the promotion seeks to achieve, such as increasing product awareness, driving sales, or attracting a new audience.
Target Audience: Identification of the group of people who are most likely to be interested in the product or service. This can be based on demographic information, lifestyle, consumer behavior, and other factors.
Promotion Name: A catchy name for the promotional campaign that aligns with the brand and resonates with the target audience.
Promotion Type: The specific form of promotion that will be used. This might include advertising, direct marketing, sales promotion, public relations or digital marketing, among others.
Promotion Mix: This refers to the combination of promotional tools and methods that will be used to reach the target audience. It might include a mix of traditional advertising, social media marketing, email marketing, event marketing, and more.
Key Messages: The main points that the promotional campaign seeks to communicate to the target audience. This could include information about the product, the brand, or other important aspects.
Promotional Products or Services: The specific products or services that will be promoted. These might be a new product, a seasonal offering, a special deal, etc.
Budget: The financial resources allocated to implement the promotional plan. This should cover all costs associated with the promotion, such as advertising costs, production costs, and event costs.
Timeline: The start and end dates of the promotion, including any important milestones or deadlines within the promotional period.
Evaluation Metrics: The measures that will be used to determine the success of the promotional campaign. This could include sales data, website traffic, social media engagement, customer surveys, and more.
It's essentially a roadmap that guides all of your promotional activities, helping to ensure they align with your overall business goals and objectives.
What Are Promotional Strategies?
As you can see from the definition above, this plan details the tools and you need to implement various promotion strategies. But what exactly are promotional strategies?
In a nutshell, promotional strategies are the tactics, techniques, and activities you use to promote your product or service. Promotional strategy examples can include:
Public Relations
Playing a major role in getting your key promotional messages out to as wide an audience as possible, Public Relations (PRs) uses various communications strategies designed to influence public perception and opinion of a brand, its products, or public-facing figures.
These strategies include:
Sales Promotion
Sales promotions typically involve enticing customers with a discount, freebie or other perk.
Examples include:
Buy-one-get-one-free offers
Percentage-off sales
Limited-time only discounts
Seasonal sales
Free trial periods
Free shipping when the cart total reaches a specific volume
Social Media Marketing
Few brands (if any) can truly thrive in today's digital society without an effective social media presence.
With an array of social media platforms available, brands have unprecedented opportunities to connect with their target audience and drive engagement.
Examples of social media marketing include:
Partnerships with social media influencers
Creating and sharing relevant and useful content
Running contests and giveaways
Using paid social media advertising such as Facebook ads
Improving brand loyalty and reputation by engaging with followers
Online Marketing
Online marketing can take many forms, including:
Content such as blogs and videos
Email marketing
Influencer marketing
Social media
Advertising
Advertising remains a tried-and-true promotion method that continues to generate significant revenue for brands, even at a time when those brands have more marketing and promotional options at their disposal than ever before.
Examples of advertising as a promotional strategy can include:
Display ads placed on websites and video sites such as YouTube
Print advertising
Television, radio and streaming media spots
Billboards and street furniture (like bus benches) advertising
Personal Selling
Personal selling is all about building direct connections and relationships with potential customers. It's a hands-on approach that involves face-to-face interactions and persuasive communication techniques such as:
Presenting products at tradeshows and exhibitions
Product demonstrations at locations your audience is likely to populate
Networking at events
Personalized lead generation and follow-ups
Together, these strategies can prove highly effective for achieving marketing goals relating to your website or digital presence.
Related Content: 10 Inspiring Examples of Promotional Campaign Videos for Startups
Conduct a SWOT Analysis for Your Promotional Plan
After having outlined your activities and marketing efforts, you then need to put your plan out there. What's extremely important is to make sure that you conduct some sort of situation analysis or SWOT analysis.
SWOT is an acronym for Strengths, Weaknesses, Opportunities, Threats: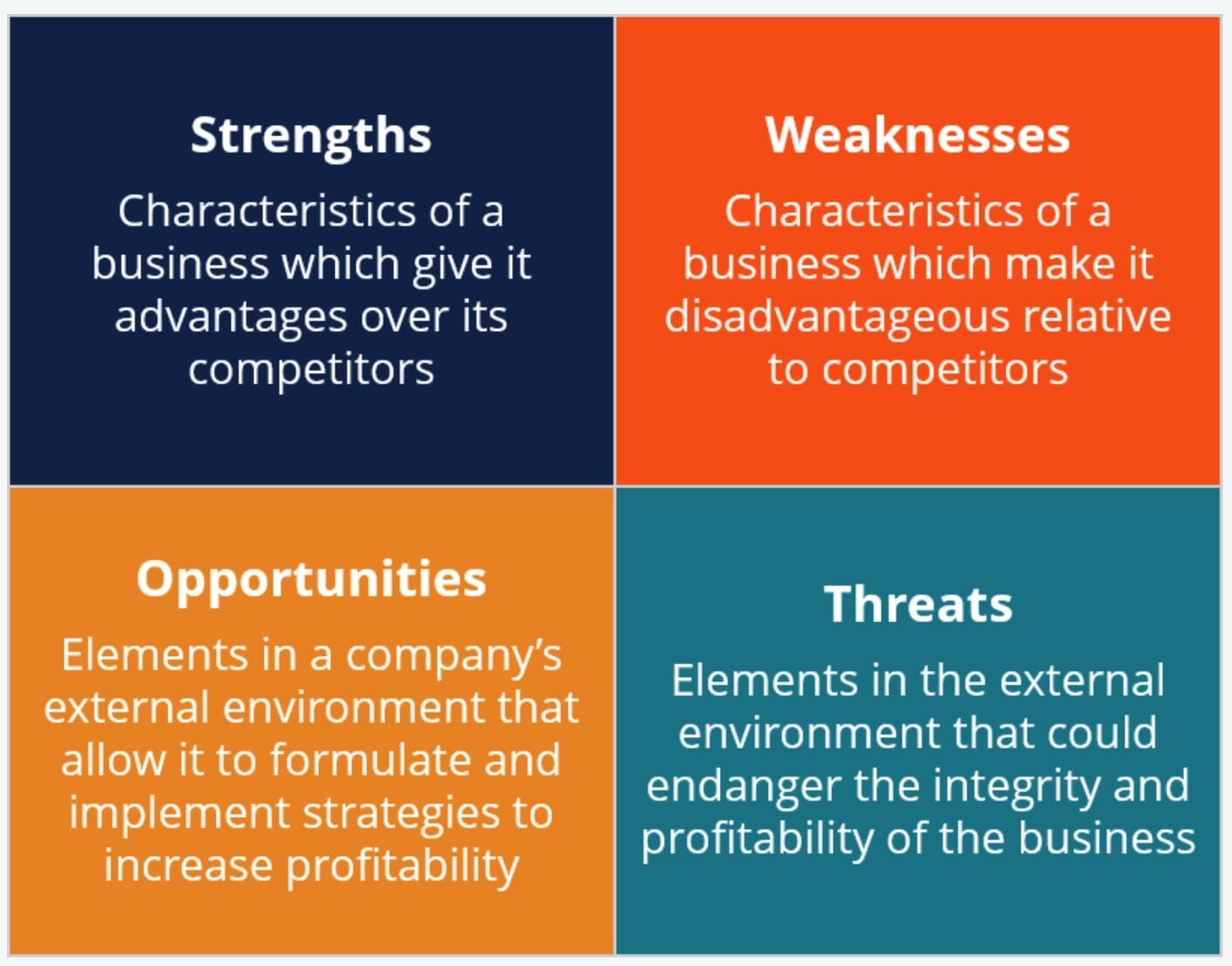 To put it simply, such an analysis will help you track and measure the effectiveness of your promotion plan as well as your marketing plan as a whole.
Author's Note: Keep in mind that conducting a SWOT analysis can also be beneficial for your business' content marketing strategy, social media plan, SEO, and – in general – any other actions that your marketing department might be taking, like creating a marketing plan template.
Measuring the results and monitoring your metrics will help you understand whether you've put some smart goals in place when designing your plans or if you should reconsider. It'll also give you a clear idea of how close you are to achieving your marketing goals and what your future steps should be.
Simply put, to be aware and keep track of the results will help you make sure you're not losing time or money on an ineffective promotional plan.
What Are the Main Components of a Promotional Plan?
The promotion plan template below illustrates the main components you'll need to use in your plan, including (we'll go into details about each one in the next section):
Target audience
Name of your promotion
Type of promotion
Key messages
Promotional products and swag
Additional notes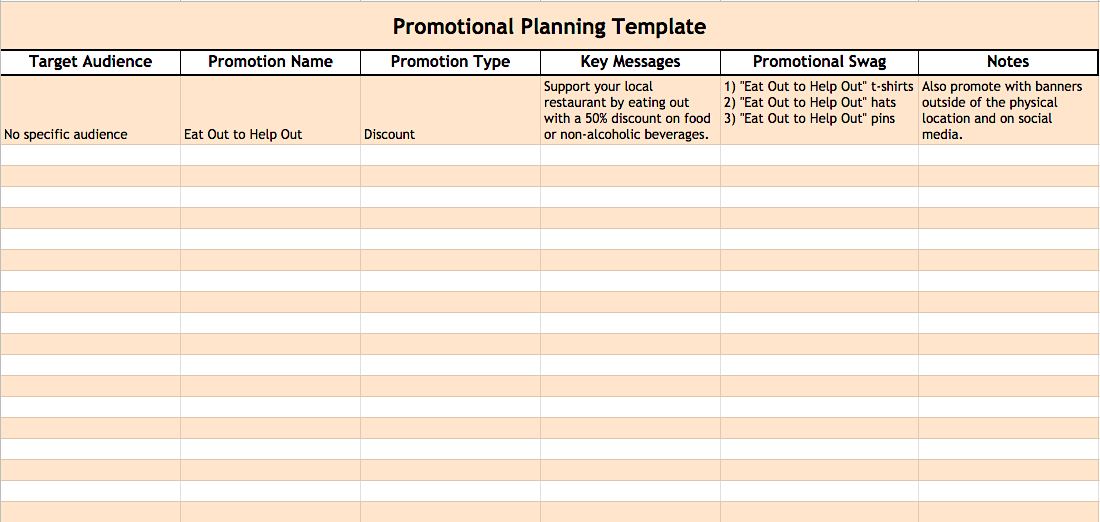 This template illustrates various examples of promotional strategies inspired by a UK government promotional campaign that ran across the country after the reopening of restaurants. The campaign's goal was to help the industry that had been hit hard by the pandemic: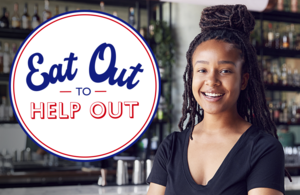 How to Create a Promotional Plan
I'll use the example of a fictitious London restaurant participating in this campaign to demonstrate how to create a promotional plan of your own in the following step-by-step tutorial.
1) Define Your Target Audience
No promotional plan can ever be successful if you don't know who it is you're promoting to. This is why it's so important that you start this process by defining who your audience is and what they want.
In the free promotional strategy template included with this guide, you'll see that the target audience doesn't have a specific audience, as the campaign was essentially an appeal to the entire country.
That may be fine if you're a national government with a bottomless budget, but let's face it: The products and services produced by most businesses were never designed to appeal to everyone.
Whether you sell classy-but-comfortable business shoes to female executives or performance monitoring watches to marathon runners, practically every business has a specific ideal customer they want to reach.
So, before you do anything else, determine who that ideal customer is for your brand.
If your business is brand new, you'll benefit from learning how to develop buyer personas, a process that can be invaluable for helping you think about the type of people your promotional marketing strategies are aimed towards: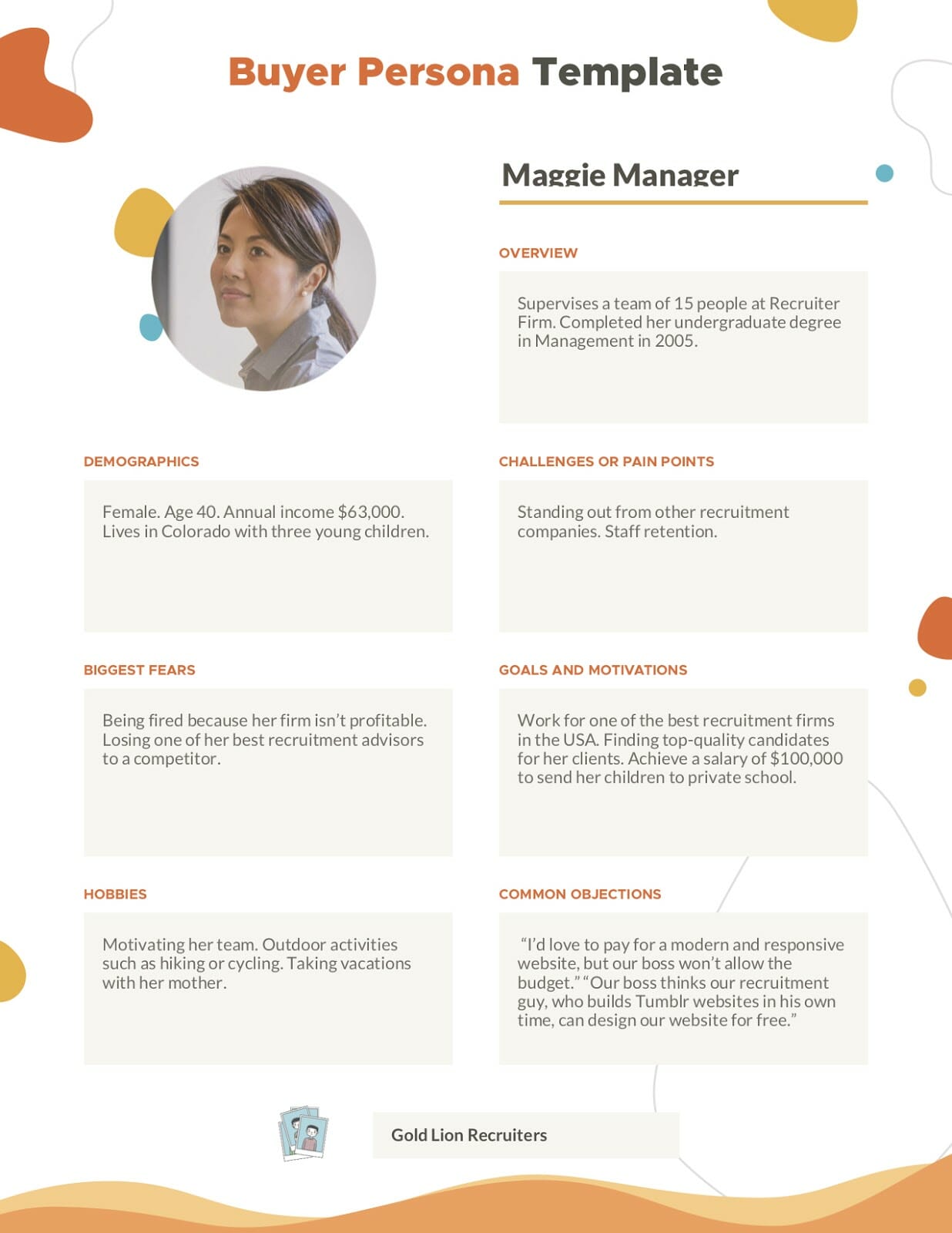 If you're already well-established, think about your long-term customers:
Who are they?
What do they like?
What would appeal to them from a promotional stand point?
These insights into your target audience will make a world of difference when it comes to making informed decisions about the kind of promotional message that is most likely to hit home with your customers and the best approach to deliver that message.
To show you what this might look like, we can refer to our fictitious London restaurant, which might come up with the following:
Our target audience is young executives working in the nearby business complex. Most of our existing customers fit these audience demographics and we know that they value fast, efficient service. We also know that the majority of bookings and enquiries from this demographic are made on social media.
2) Name Your Promotion
Now that you know who your audience are, you need to give your promotion a name that will appeal to them.
"Eat Out to Help Out" was a great name for this campaign because it was catchy, memorable and appealed to people's sense of patriotic duty in the aftermath of major crisis while also answering that fundamentally important question: "What's in it for me?"
You mean all I have to do to help out my country is go to a restaurant for a hugely discounted meal? Sure, I'll do that, sign me up!
To give a more recent example from here in the United States, Taco Bell's "Freeing Taco Tuesday" campaign is fast gaining a lot of attention partly because it's such a unique idea, but also because it genuinely engages the curiosity of its audience.
Why does Taco Tuesday need freeing? Who from? I don't know! Tell me more Taco Bell, and tell me how I can help!
LeBron James was featured in an ad called "Taco Bleep," which emphasized the campaign message: the absurdity of "Taco Tuesday" being trademarked:
This is what you're trying to do by naming your promotion. Come up with something that grabs the attention of your audience, sticks in their mind, and compels them to want to take action, whether that action is signing a taco-related petition, eating at a restaurant, or buying a pair of shoes.
3) Determine Your Promotion Type
Next, you need to determine what type of promotion you're planning for.
Some of the most effective promotion types include:
Discounts (percentage off or dollar off)
Loyalty schemes
Referral rewards
Free shipping
Spend a set amount and get a free product or service

To determine which promotion types are bested suited for your campaign, it pays to think about what your goals are.
With Eat Out to Help Out, restaurants were offering customers £10 off (almost $13 USD) per person: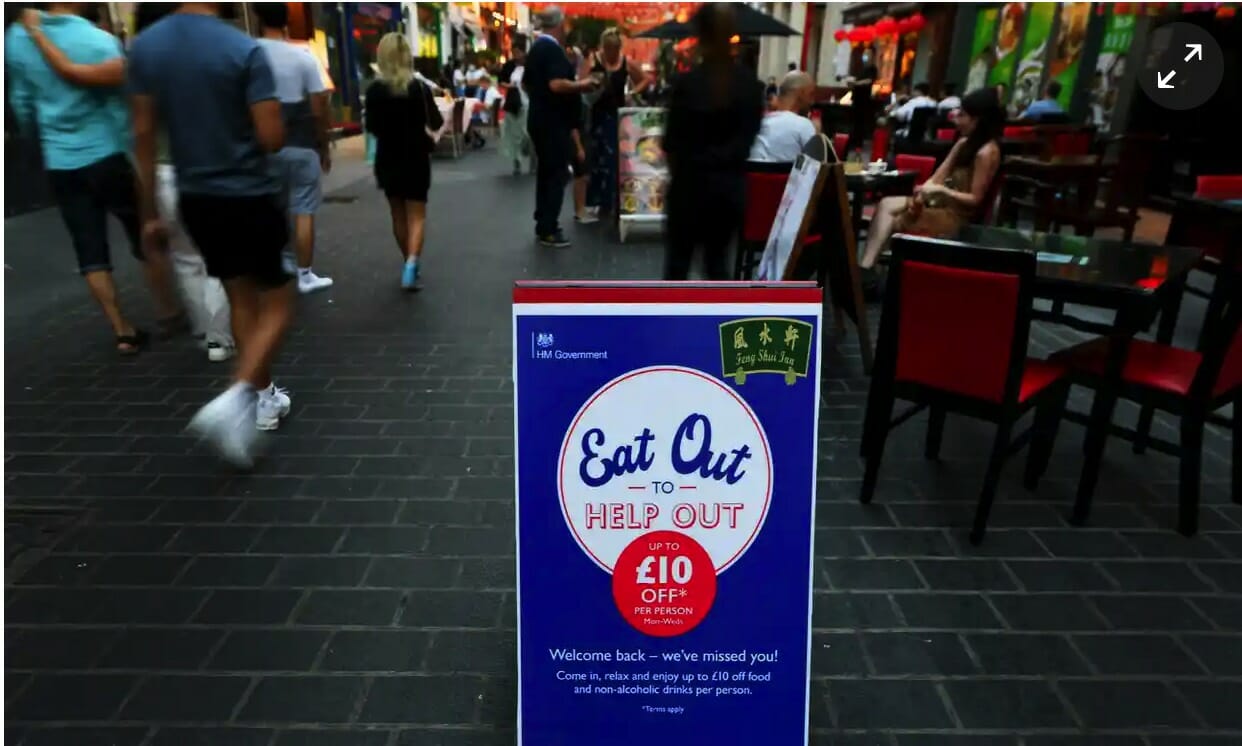 This type of promotion would be classed as a discount and is the right approach for our restaurant, as it aligns with the business goal of getting more paying customers through the door and increasing profits.
However, for the aforementioned Taco Tuesday campaign, a discount would be less effective as the main goal of this campaign is essentially boosting Taco Bell's brand reputation and visibility by presenting themselves as "the good guys" who want to liberate the Taco Tuesday trademark from the evil clutches of their competitors.
If you were selling shoes, you might also run with (pun intended, of course) a discount promotion, while a company selling performance monitoring watches might run a promotion in which customers who upgrade to their newest device get an additional product for free.
4) Craft Your Key Messages
Your next task is to come up with a compelling marketing message that tells your audience what you want them to do and how they'll benefit from doing it.
Again, the Eat Out to Help Out campaign did a good job with their message: Support your local restaurant by eating out with a 50% discount on food or non-alcoholic drinks.
This one has it all.
It provides a clear call to action to eat out at a local restaurant and answers the "What's in it for me?" question by telling people that they'll benefit by enjoying a half-price meal.
Here, the word "support" lends this promotional message added gravitas as it subtly tugs at our emotions and appeals to that part of human nature that makes us want to help others.
Your message should be equally as clear, concise and compelling as this one.
If you're struggling with this, here are a couple more examples to get you inspired:
Upgrade your TechX Performance Monitoring Watch to the latest new model and get a free pair of headphones.
Save 50% on this season's most popular shoes when you shop at Big Foot's Shoe Store.
Both of these messages contain all the vital components.
They make it clear what action the audience should complete (upgrade their watch or shop at a certain shoe store), and they outline a clear benefit (save 50% or get some free headphones).
Each example also appeals to the audience's emotions in different ways. The word "free" triggers a certain level of excitement in all of us, while the promise of a discount on "this season's most popular shoes" appeals to customers who love staying up-to-date with the latest styles.
6) Create Your Promotional Plan's Swag
Promotional products serve as a kind of distribution channel which help draw attention to your current campaign and your business as a whole.
What's great about branded merchandise is that it can be almost anything, through the closer your swag ties into your campaign, the better.
In my hypothetical promotional campaign, I'm using promotional t-shirts to convey my message and promotion name:

Promotional hats are also among the most popular branded products, so why not include them as well?
Both the t-shirts and hats can be worn by members of restaurant staff, but also be given to customers as a "thank you" gift.
Elsewhere, our shoe store might create high-quality, reusable bags that customers can take away their purchases in, while our company selling performance watches for marathon runners would naturally opt for branded running apparel to help boost their campaign's visibility among their key demographic.
You might even choose to create a swag box in which you put several useful items relating to the promotion and your brand: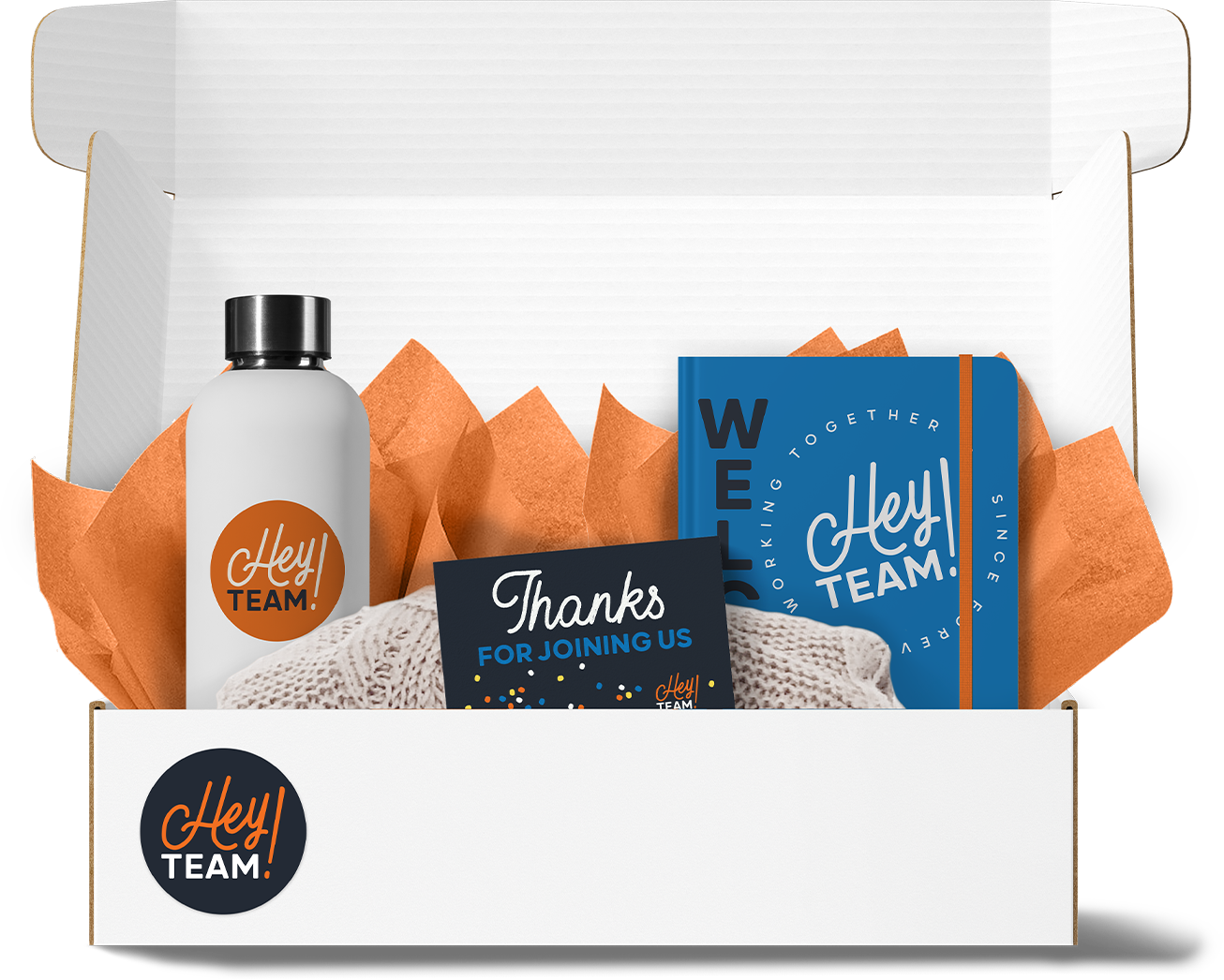 When it comes to creating products of your own, keep the following tips in mind:
The more useful your promotional items are to your target audience, the more they'll be used, and therefore the more effective they'll be at increasing brand recognition.
Use your company's logo and usual branding colors across your items. If your logo, website, and storefront all use a blue and white color scheme, don't suddenly start giving away yellow and black t-shirts.
6) Take Notes
Creating a notes column in your promotional plan template will be a huge help when it comes to keeping track of new ideas or other relevant details that could help you run your campaign more effectively.
I've definitely used the notes column in my promotional plan template to write down a few additional ideas for promoting my campaign.
For example, I thought promotional banners outside the restaurant, alongside digital banners posted on social media platforms, would significantly help me bring more awareness to my campaign.
A Promotional Plan Template to Help You Get Started
After having broken down the components of a promotional plan, here's the promotional plan example I promised I'd give you.
👉 Click here for access to the Promotional Planning Template 👈 (be sure to save a copy to your own computer first):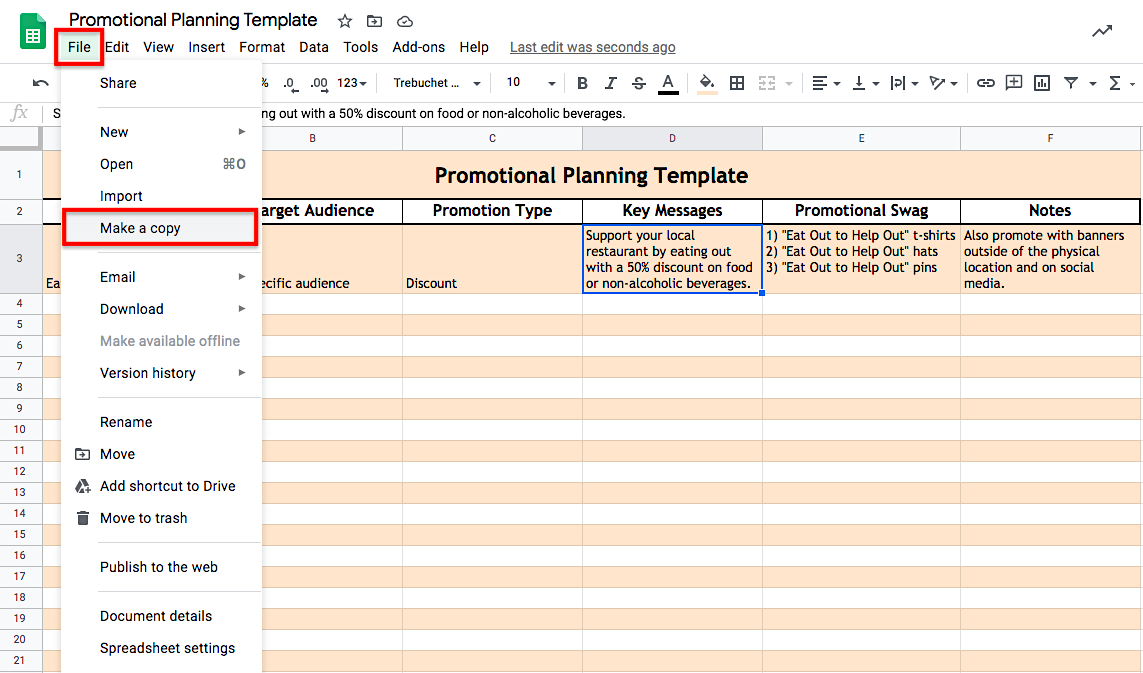 The columns are as discussed above and include all essential information about the promotion. Make sure to copy/download it first and then start using it to build your promotional plans!
Related Content: Just Do It: What We Can Learn from Nike's $39B Marketing Strategy
Promotional Plan Examples
Marketing
1) Johnston County 2022-2023 Marketing Plan
Johnston County in North Carolina put together a comprehensive marketing plan outlining how they plan to increase visitor numbers: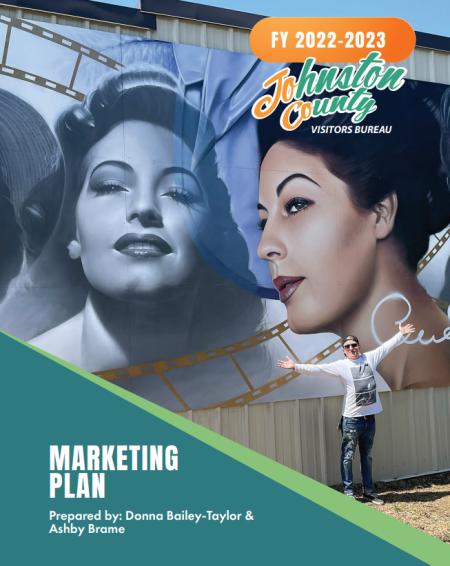 The plan outlines the challenges faced by the tourism board: "In year two of recovery from the pandemic, travel seems to be on the rise, however, new challenges continue to plague the tourism industry."
To overcome those challenges, Johnson County first defines its target audiences and then sets forth a list of clearly defined marketing goals.
The plan then outlines the strategies they'll use to achieve those goals, such as increasing email marketing efforts and upping the game in online paid advertising.
2) Viral Spiral Marketing Plan
Viral Spiral (VS) is a Taiwanese biotechnology company that used its marketing strategy to promote at-home covid testing kits: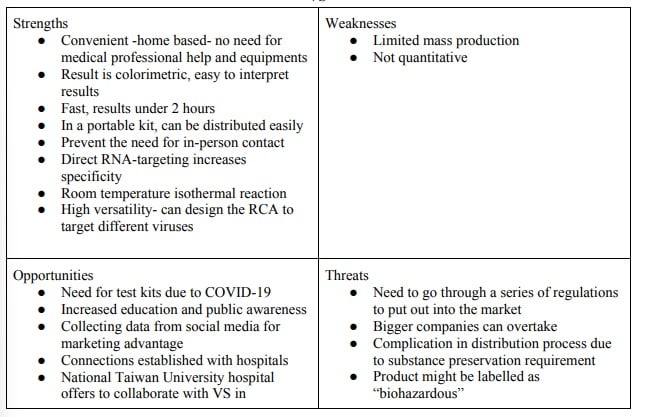 Containing everything from an analysis of current market trends and the company's competitors to a thorough SWOT analysis and detailed information on their promotional strategy, this is an excellent marketing plan example for those going to market with a new product.
Advertising
1) Unicef PPC
An excellent example of a promotional strategy focused on advertising comes from Unicef: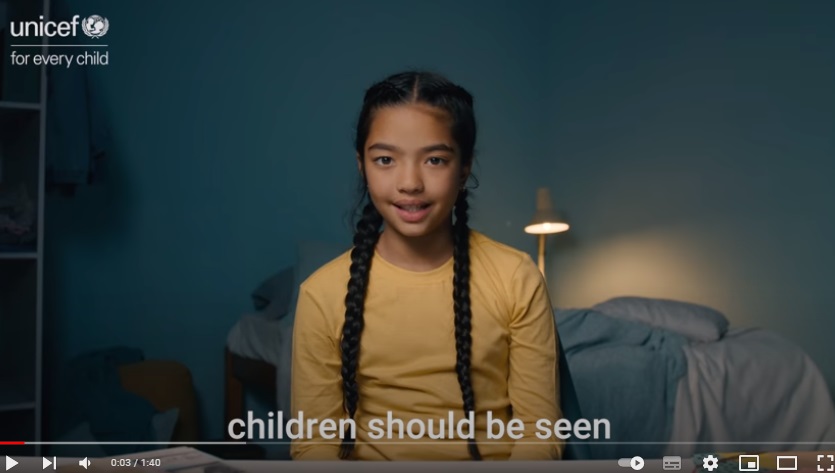 The charity frequently uses pay-per-click advertising on YouTube and social media as part of its fundraising efforts.
If you read our round-up of multi-channel PPC case studies, you may recall that one campaign served display ads to around 5 million people, resulting in Unicef tripling their anticipated fundraising total.
2) Boston Red Sox Media Campaign
The Boston Red Sox had an image problem:
"Despite coming off two straight division titles, there was an inexplicable yet palpable "ho-humness" among the team's fanbase that not even a new manager or a $100 million slugger could fix. We needed to find a way reignite the city's passion for the team."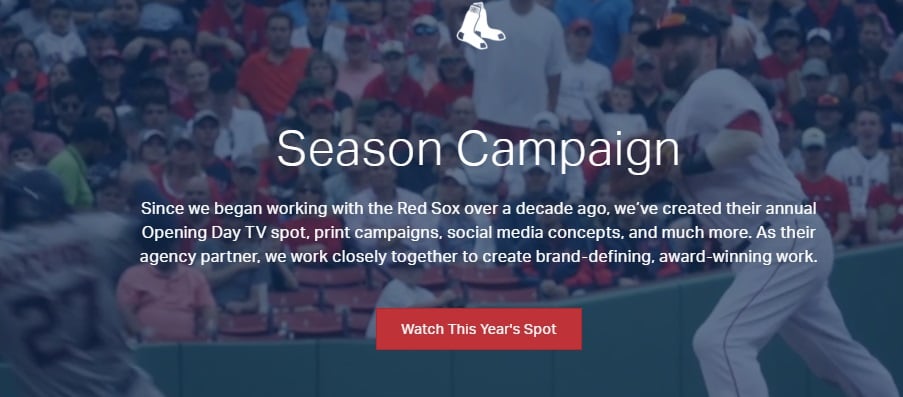 Since a disengaged audience can harm brand reputation and sales, the Red Sox launched a new advertising campaign to foster a personal connection between the team and their fans:
"'More' became a foundation for our work: the idea that to the city of Boston, baseball is more than just a game. And those who play for the team are more than a collection of names and uniform numbers. They're our family. It was a deliberately intimate campaign that provided snapshots of the team and players, thereby giving fans a more personal connection with the team."
The Opening Day spot earned over one million impressions within the first two weeks of airing.
Sales
1) Boohooman Personalized Promotions
In men's fashion, boohooMAN was experiencing some frustrations when it first began sending SMS campaigns to customers:
They used the channel mostly as a one-off on big shopping days such as Black Friday.

They sent non-personalized messages to unsegmented customers.

They sent these messages to largely inactive customers.
Their ROI was, as they stated, "subpar at best."
So they created a new promotional plan in which they sent personalized SMS campaigns to drive more sales: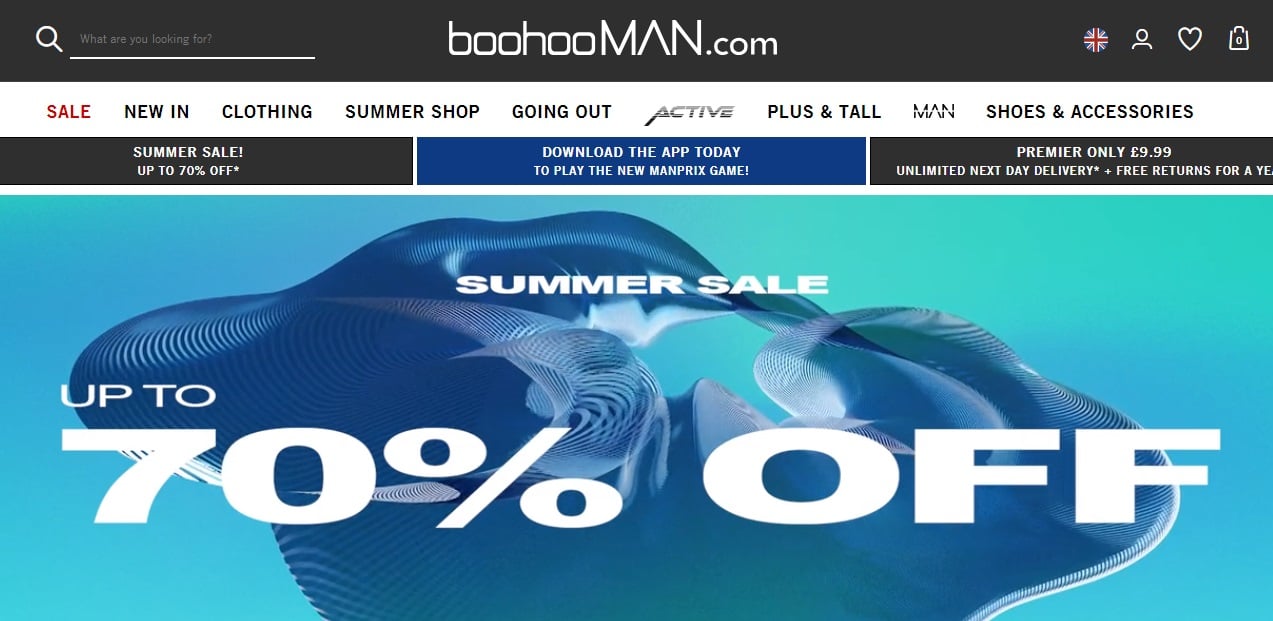 With messages relating to each customer's purchase history, birthday and other key data, the company generated increased ROI on promotional activities 25-fold.
2) Industrial Tool Supplies Customer-First Approach
Further proof that focusing on your audience can lead to better sales comes courtesy of UK-based Industrial Tool Supplies: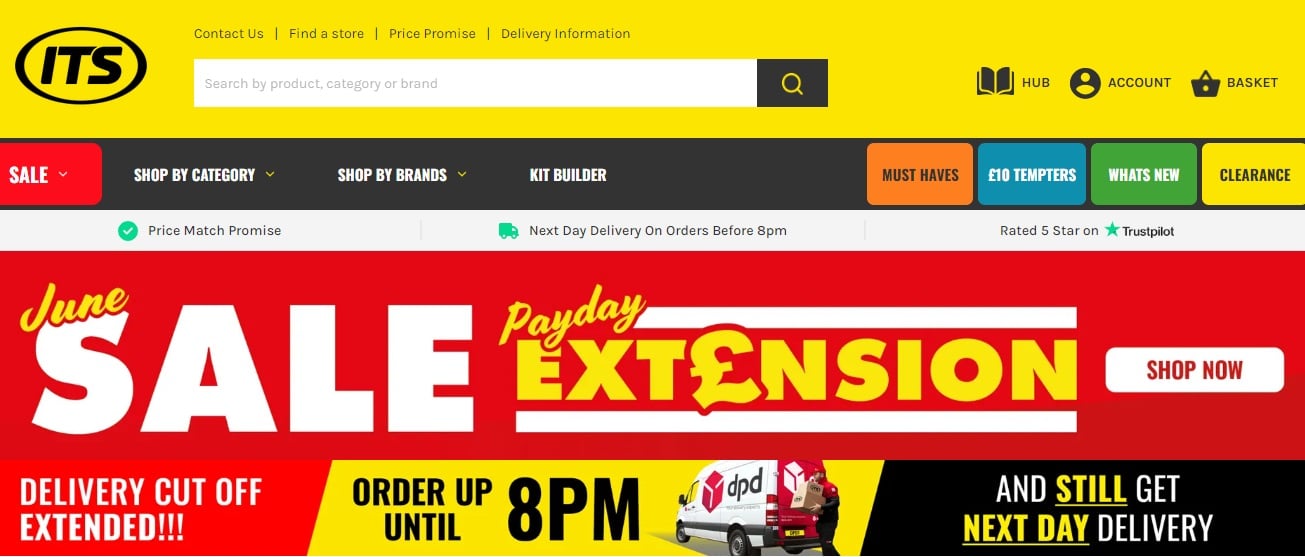 A case study showed that focusing on giving users the best shopping experience and putting customers front and center of every decision helped them increase orders by 21% and revenue by 23%.
Brand Promotion
1) Glossier Brand Promotion
This case study details how beauty company Glossier grew into a $1.2 billion enterprise by placing a heavy emphasis on branding in its promotional plans: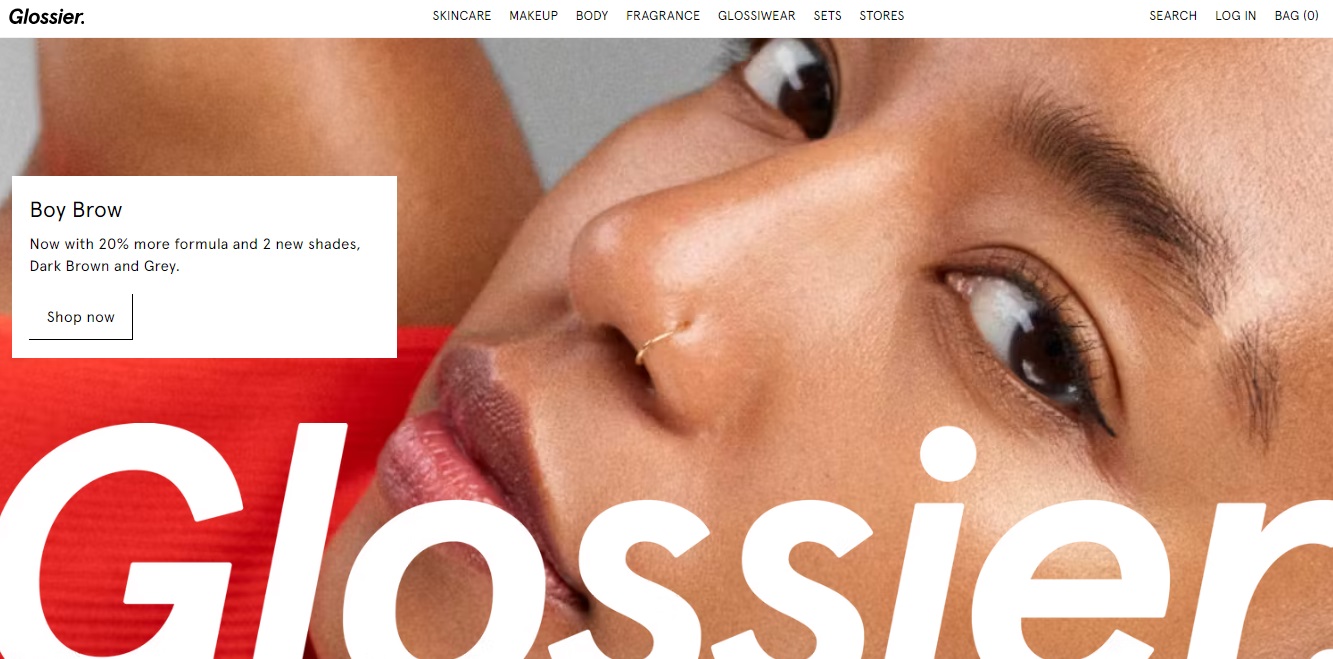 The company focused on getting to really know its audience and developing a unique signature style that proved irresistible to its target customers.
2) Visit Baton Rouge
Here's another example of a tourism board making good use of its promotion plans. This time, it's from the folks over in Louisiana who came up with a detailed campaign to promote their "Visit Baton Rouge" brand: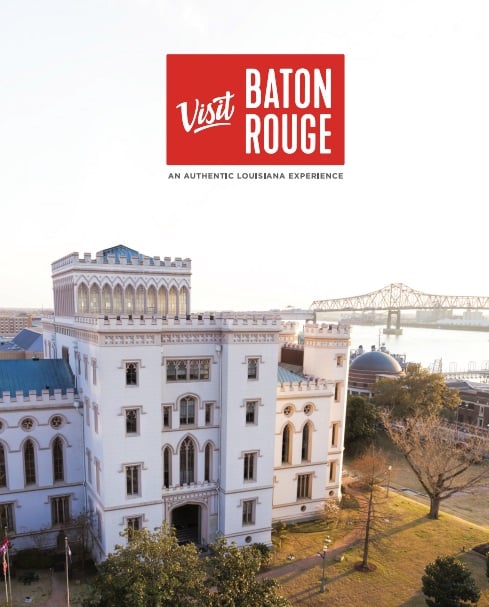 Their strategy involved a complete rebranding with a new logo, tagline, and vision that appealed to tourists and local Louisiana folk alike. They used the SWOT template for a deep analysis, deeply segmented their target audience, and outlined specific goals.
6 Types of Marketing & Sales Promotion Strategies to Boost Your Sales
In the dynamic world of commerce, employing a diverse mix of marketing and sales promotion strategies is crucial for driving growth and achieving your revenue goals. These six strategies encompass a blend of paid and organic methods to attract, engage and convert your target audience.
We can help you skyrocket your sales and grow your business with these strategies:
Paid advertising: Harness the power of targeted advertising platforms to reach your ideal audience with compelling messages that drive conversions.
Content marketing: Create and distribute engaging, informative and valuable content that attracts and retains a clearly defined audience — and ultimately drives profitable customer action.
Sponsorships and Influencer Marketing: Collaborate with reputable brands and individuals to tap into their established audiences and gain credibility in your industry.
Email marketing: Build strong relationships with your subscribers through personalized and relevant email campaigns that nurture leads and drive sales.
Retargeting: Reconnect with website visitors who have shown interest in your products or services by displaying targeted ads across the web.
Referral marketing: Encourage your existing customers to refer their friends, family, and colleagues to your business through incentives and rewards.
Final Recap: How to Create a Promotional Plan
Once again, here is your free Promotional Planning Template (be sure to save a copy to your own computer first!).
In this post, we've discussed the definition and importance of a promotional plan, some of the main activities that such a plan might include, and what the components of a promotional plan should be in order to be concise and successful in achieving your goal.
After presenting the main components of a promotional plan, we've also shared with you a free promotional planning template.
If you're ready to level up your business, Single Grain's marketing experts can help!👇
Additional content by David Borgogni.