Content marketing is one of the most effective ways to build organic search and social media visibility because both search engines and people love useful non-commercial content.
But is there any way to turn those clicks into conversions? There's one big dilemma with any content marketing campaign: Most content targets informational intent (i.e. people who were not clicking to buy), so how do you engage those visitors in a more effective way?
The first step is to improve your in-content calls to action.
What Is a Call to Action (CTA)?
A call to action is any kind of a link, form or button that prompts a visitor to perform a desired action on your website, landing page, email, etc. In other words, a CTA aims at sending your page user further down the conversion funnel: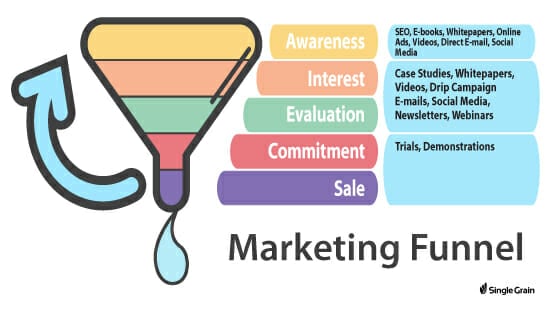 Further reading:
When you invest in advertising campaigns or build your landing page to target a commercial query (i.e. the one that brings people who are ready to buy), planning your call to action strategy is pretty straightforward, as your page visitors are already willing to perform an action.
But what if your clicks are driven by informational (how-to, what-is, etc.) search intent? How do you make the most of that traffic?
For informational-content-driven traffic, conversion channels are more complicated. You don't want to be too salesy or aggressive, as those visitors will just leave and never come back. You want your CTAs to engage your users, not drive them away from your site.
A good in-content call to action should meet all of the following criteria:
Types of In-Content CTAs:
Generally, there are two major types of calls to action you can place inside your content:
1) Lead-Generating CTAs
Click-to-subscribe and click-to-download CTAs, as well as demo or webinar invitations, are lead-generating calls to action. When it comes to content marketing, this one is believed to be the most effective way to engage your site readers.
If most of your content visitors came to your site not prepared to buy, it makes much more sense to try and get them to subscribe to your list in order to convert them later, when they feel more willing to purchase.
In many cases, to engage your page readers with a lead-generation CTA, you'll need to come up with secondary products, i.e. lead magnets, that will complement your primary product in some way: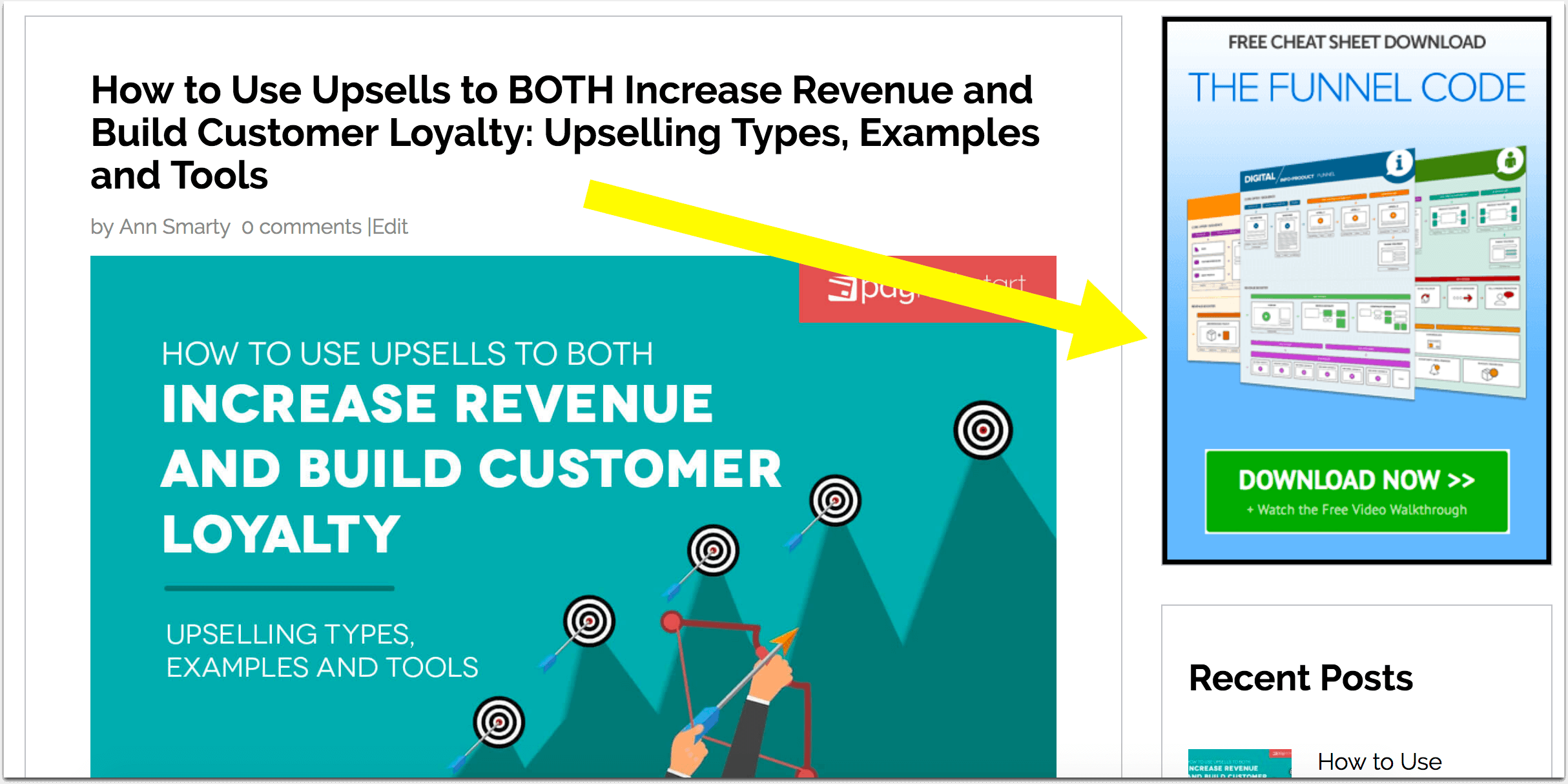 There are lots of lead generation calls to action that you can experiment with by using one or several of these plugins.
Dive Deeper: How to Create A High-Value Lead Magnet to Quickly Grow Your Email List
2) (Direct) Sales-Generating CTAs
These are aimed at prompting readers to purchase by:
Showing related products
Inviting them to use a coupon or a special offer
Discussing your product's selling points, especially when compared to your competitors, etc.
Many content types can still sell. Think about targeting search queries that compare multiple options within your narrow niche: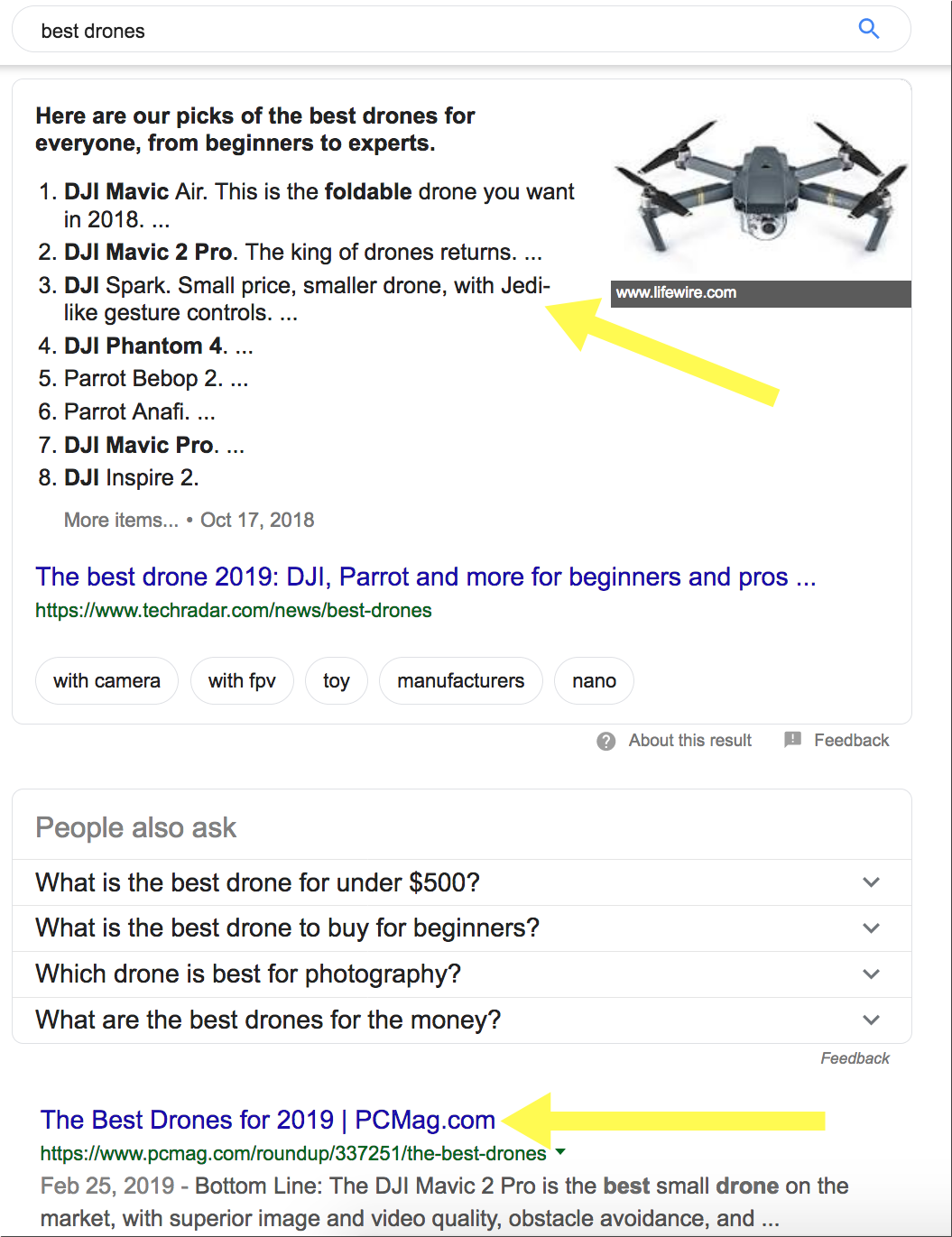 Creating a guide that lists all the available options and showing how your product stands out is a great way to make your sell. But it does involve a well-planned CTA strategy, too.
One of my favorite examples of creative in-content CTAs is Vimeo's widget, which is placed inside an article on monetizing your videos: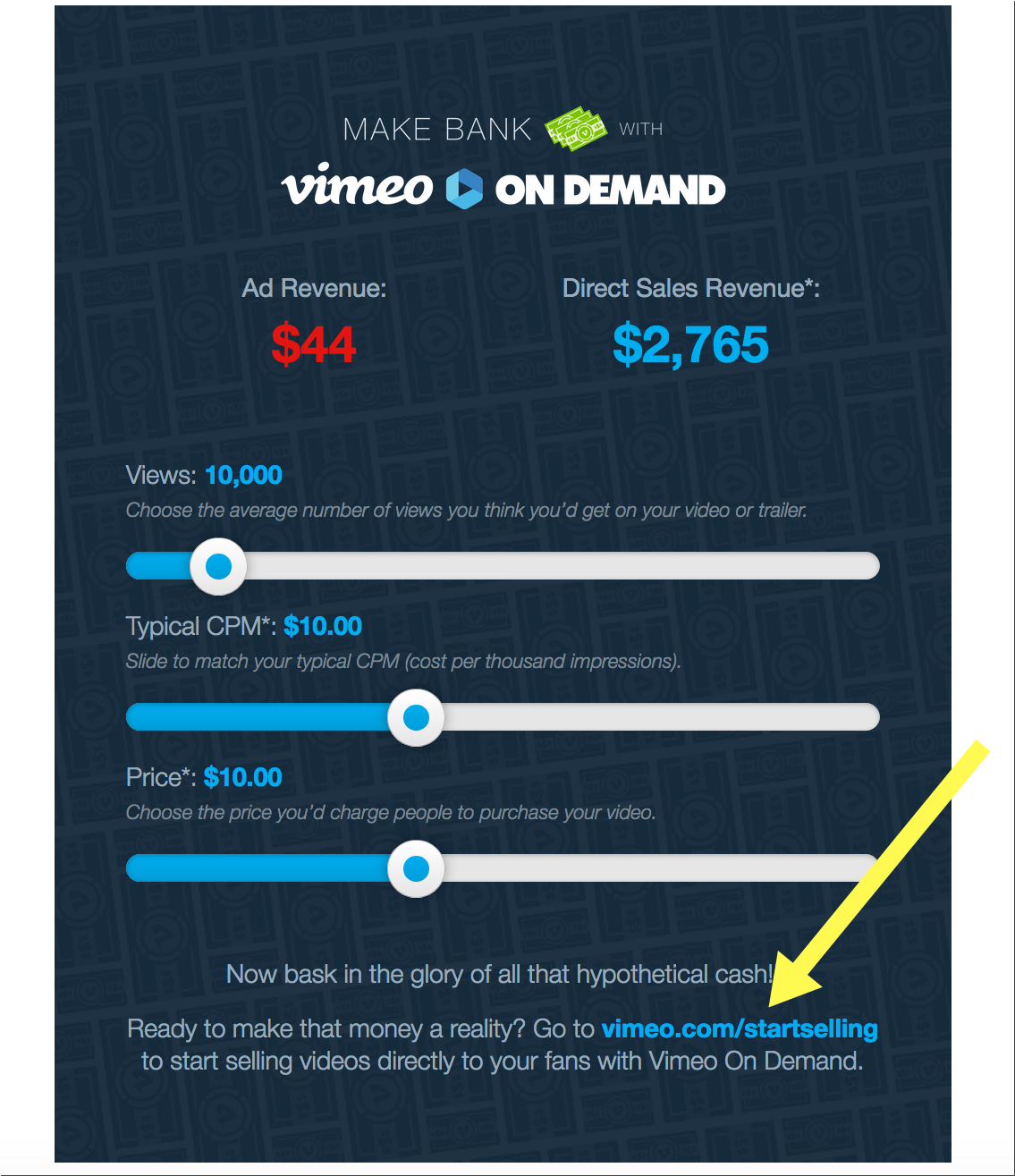 The widget allows you to clearly see how much more money your video content can bring in if you start selling your videos using Vimeo's On Demand product. This is the kind of in-content call to action strategy that benefits both the brand's message and the user experience.
So how do you create an effective in-content call to action?
Here are five easy-to-implement steps that will work in any niche:
Step 1: Analyze Your in-Content Calls to Action
Obviously, you cannot improve what you are not measuring, so the first step to boosting conversions from your content is to start monitoring the effectiveness of your calls to action (CTAs).
Finteza is the free web analytics software with a solid focus on conversion optimization. It tracks the full path to the desired conversion and reports on the most effective ones: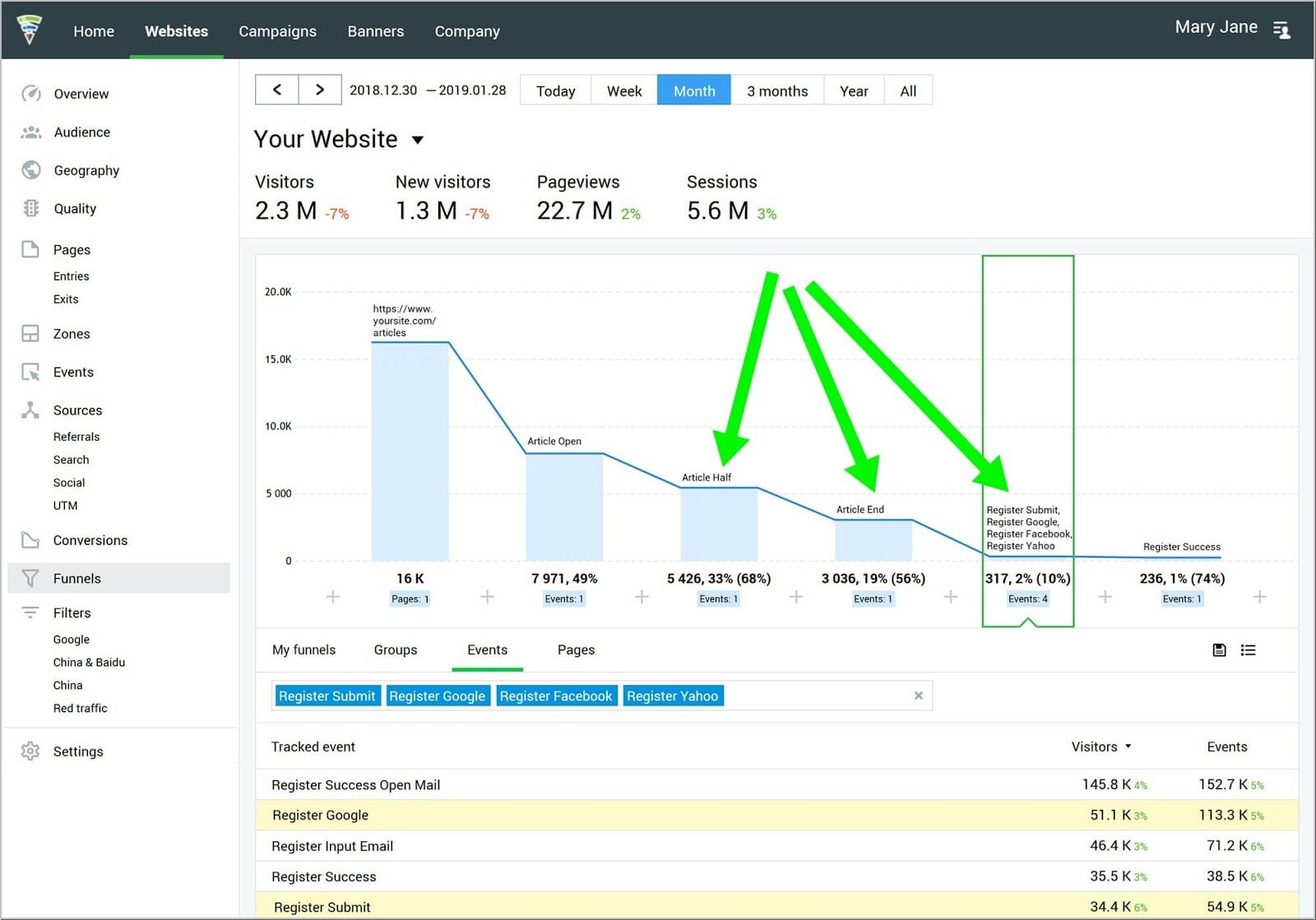 This is one of the easiest ways to better understand how your site users are interacting with your on-page CTAs. It also easily integrates with WordPress.
Finteza has a WordPress plugin that makes adding any links as tracked events very easy: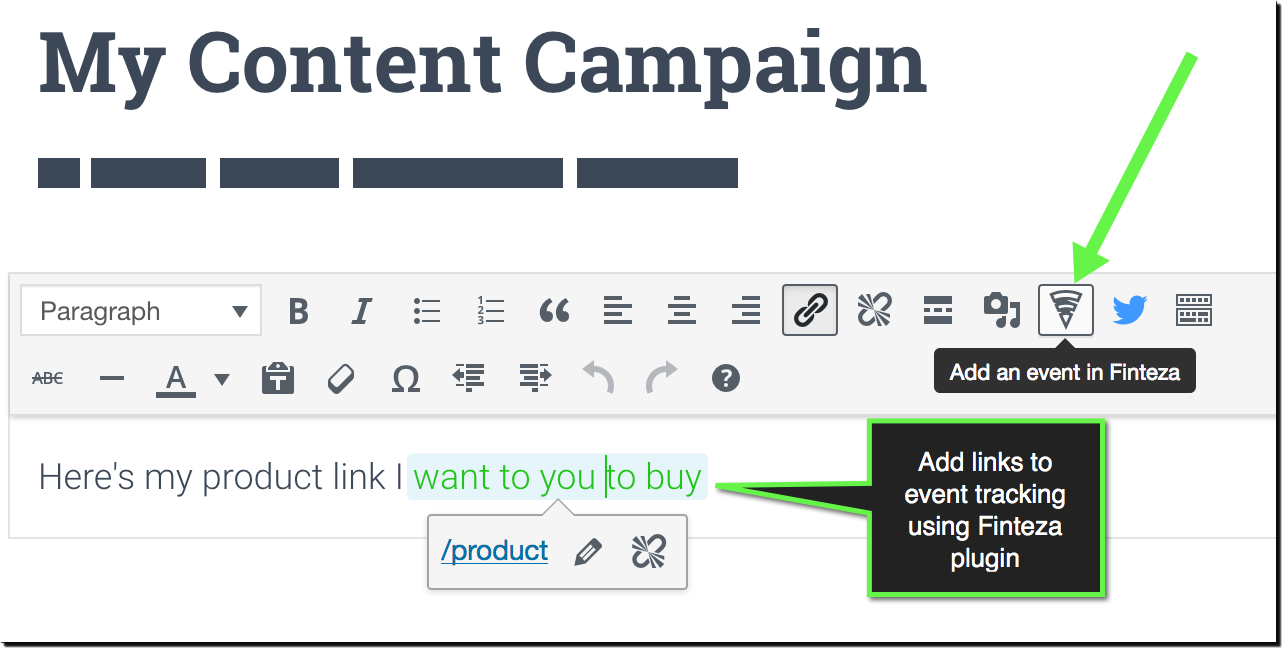 Once you have set up your CTA tracking, go ahead and start diversifying and improving your in-content call to action tactics.
Learn More:
Step 2: Make Your CTAs an Integral Part of Your Context
The second step to ensuring that your in-content CTA engages your readers is to make it a strong part of the overall context. Your call to action should complement your content instead of interrupting the reading experience. The strongest in-content CTA provides solutions to the described problem.
Simply showing related products at the bottom of your article may not drive sales. However, listing products as part of the solution to the problem will prompt your article readers to go ahead and buy them.
Here's a good example of related-product CTA that makes perfect sense: this site links to related products from each individual article as well as from the blog home page, including them as part of each recipe or how-to: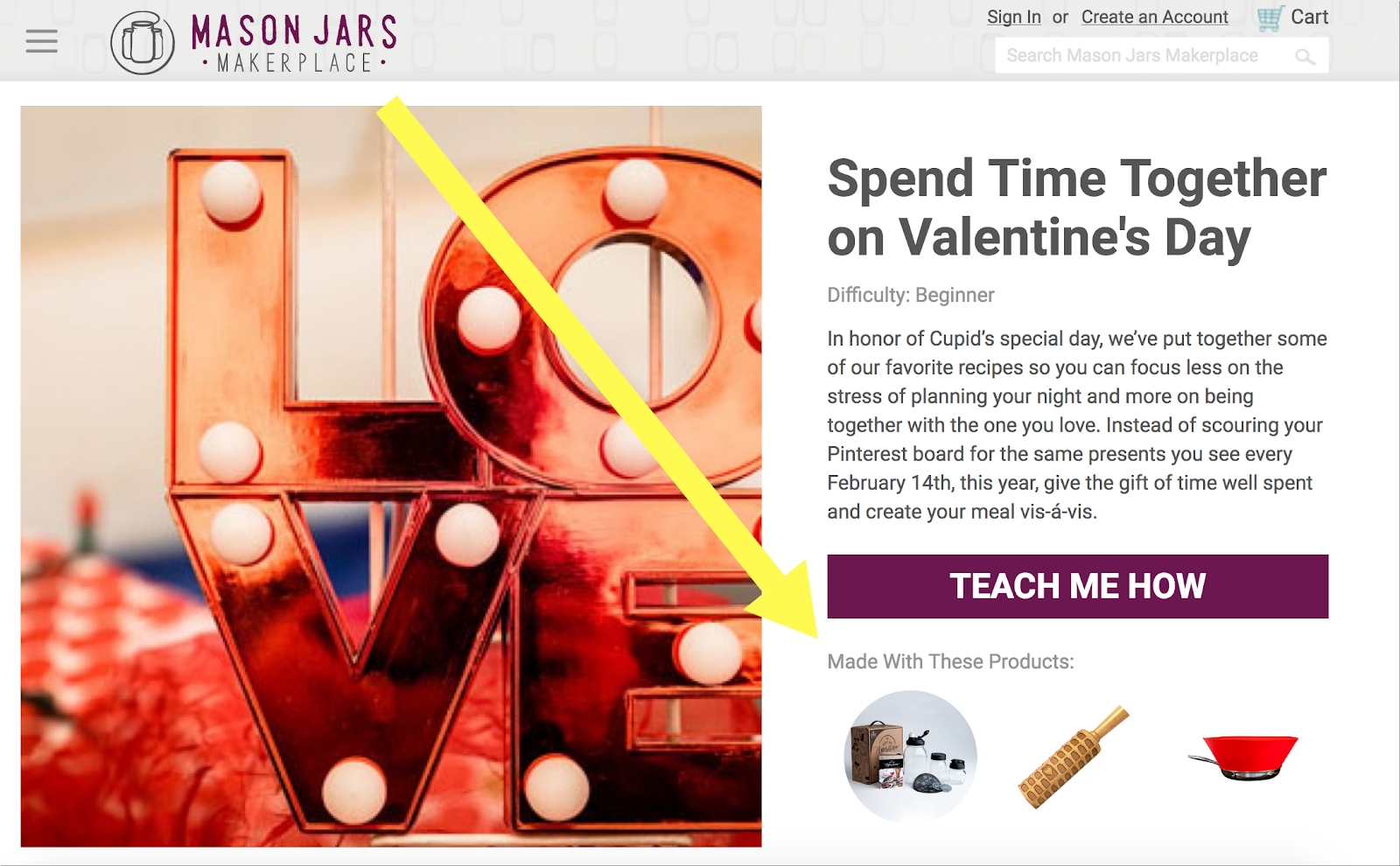 Every how-to guide on this site links to products that were used in each one. It's one of the most non-intrusive ways to generate extra sales from your content.
The same tactic works in a B2B niche where lead-generation forms and CTAs can be put inside the context to complement it. HubSpot even puts the CTA inside the clickable tweet, encouraging site readers to share the lead-generation landing page instead of the current article: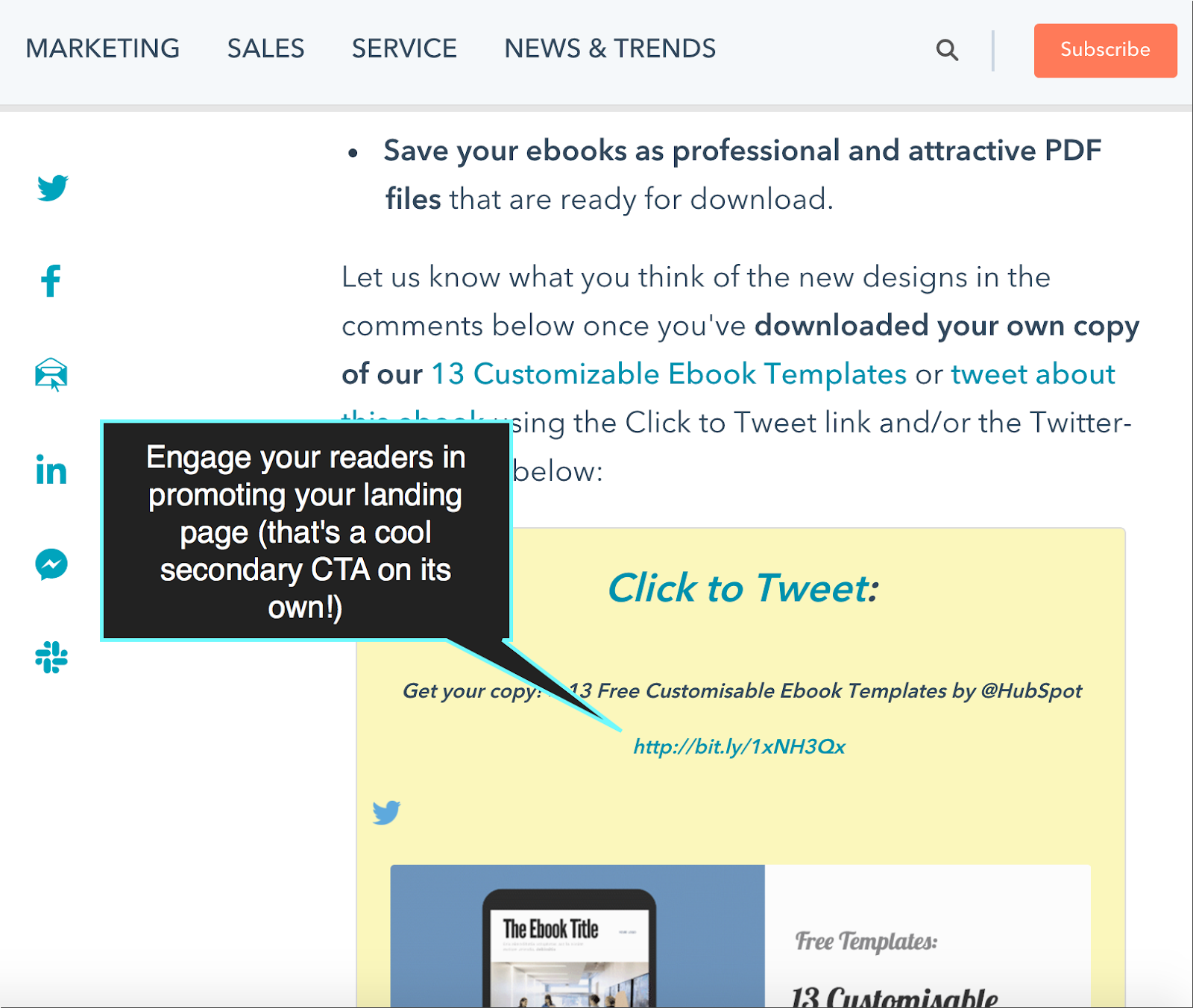 Step 3: Adjust the Context to Match the User's Intent
Content can and should be actionable for it to lead into action. And the best way to adjust your content for it to be more actionable is to learn from Google.
TextOptimizer extracts the intent table from Google's results (using neural network technology) and returns the list of terms and concepts that match the intent table. In other words, TextOptimizer helps create content that better meets users' expectations and thus satisfies your readers' needs better: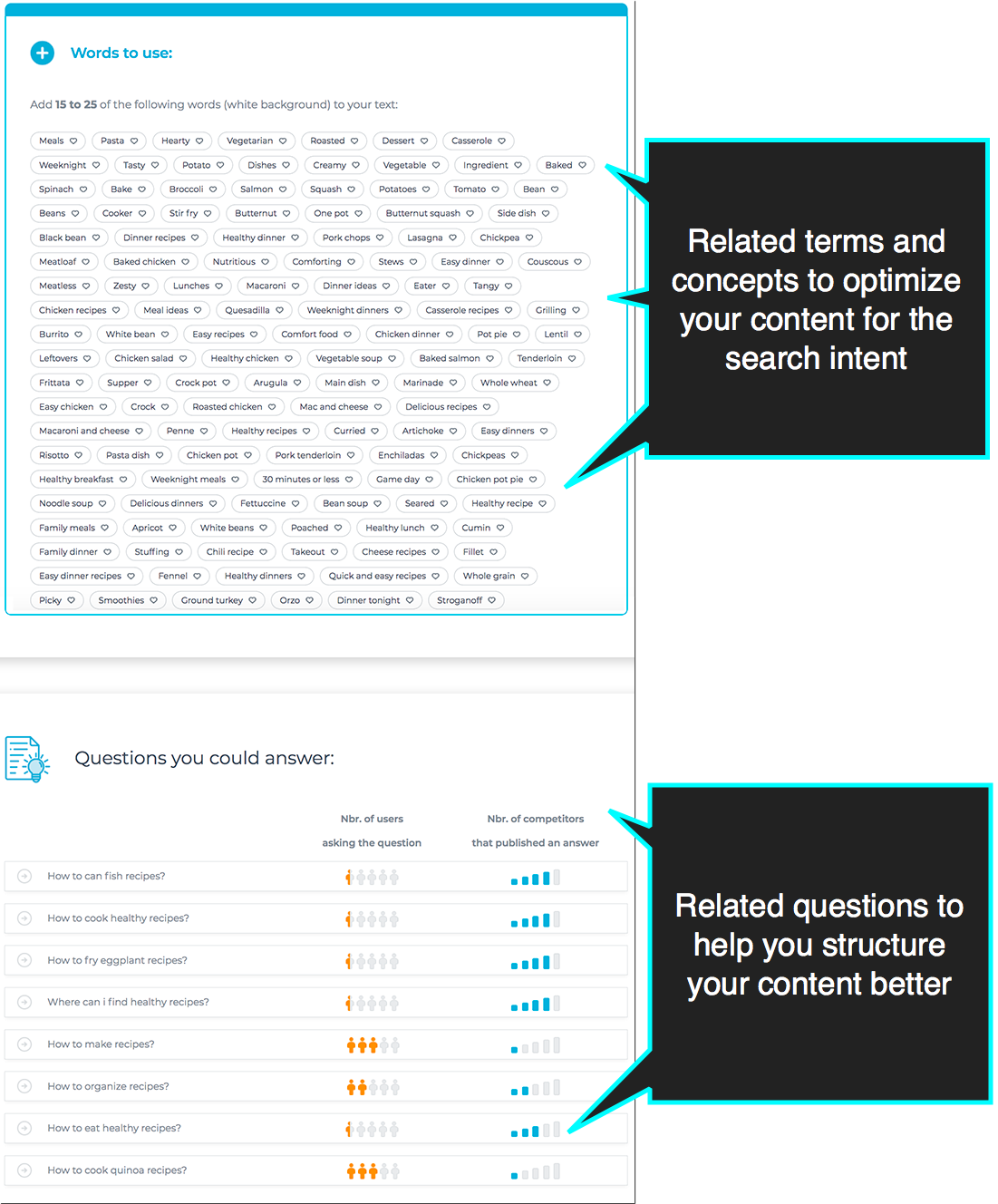 TextOptimizer also generates a list of related questions helping you structure your content better around them.
On top of that, TextOptimizer also generates a separate report showing you all the action-driven terms it was able to extract from Google SERPs. This is GOLD when it comes to figuring out which CTAs to use and how to build actionable context around them: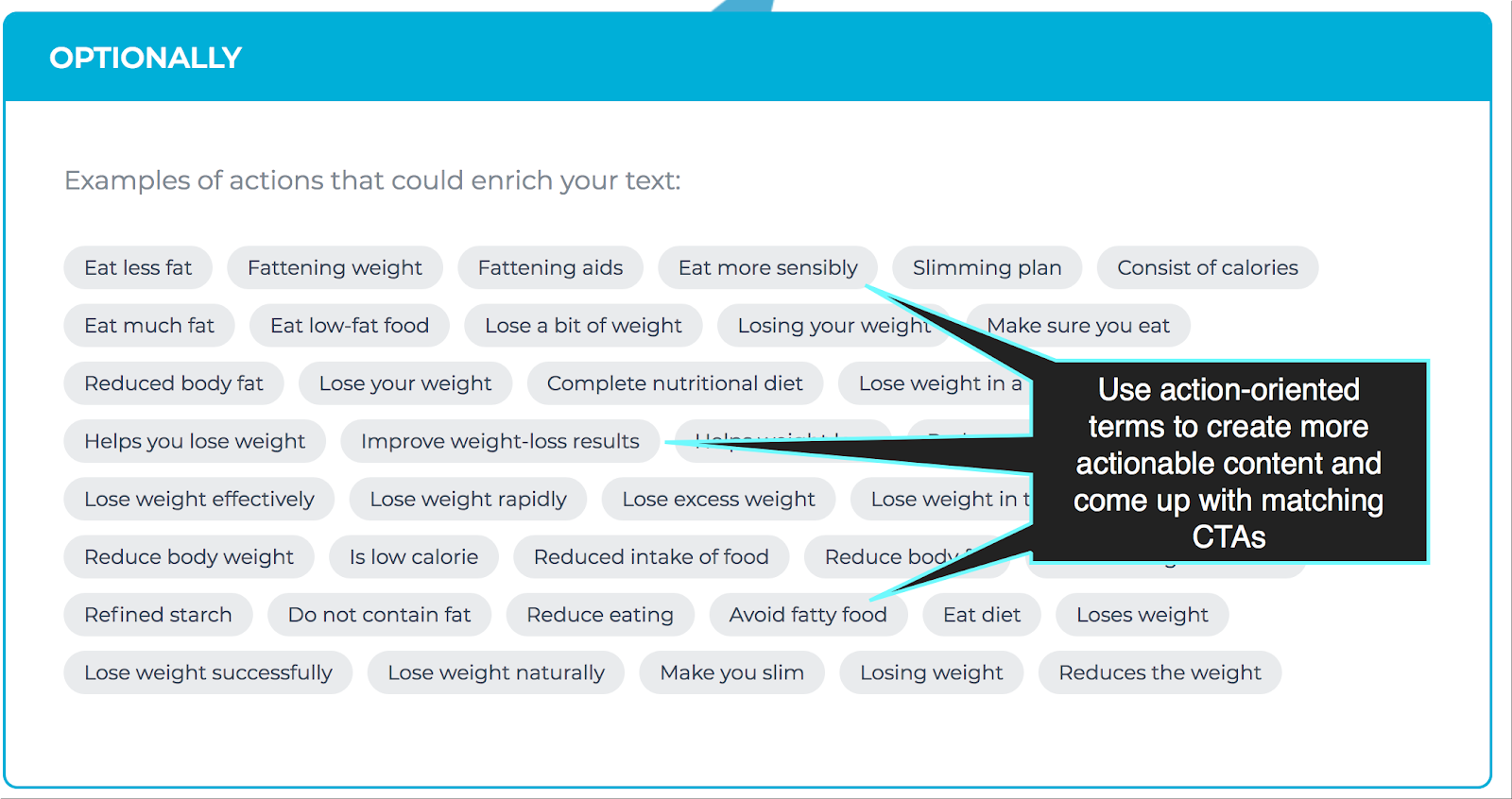 Step 4: Create CTAs Based on Seasonality
Creating seasonal content is a powerful way to boost brand's visibility on its own. But there's no reason to stop there.
You can also make your in-content CTAs match seasonality, making them fit the context better and engage more of your site readers.
ContentCal is a great way to plan seasonal campaigns. Schedule your planned content campaigns for at least a year ahead and put together detailed content briefs that would include thoughts on seasonal and timely CTAs: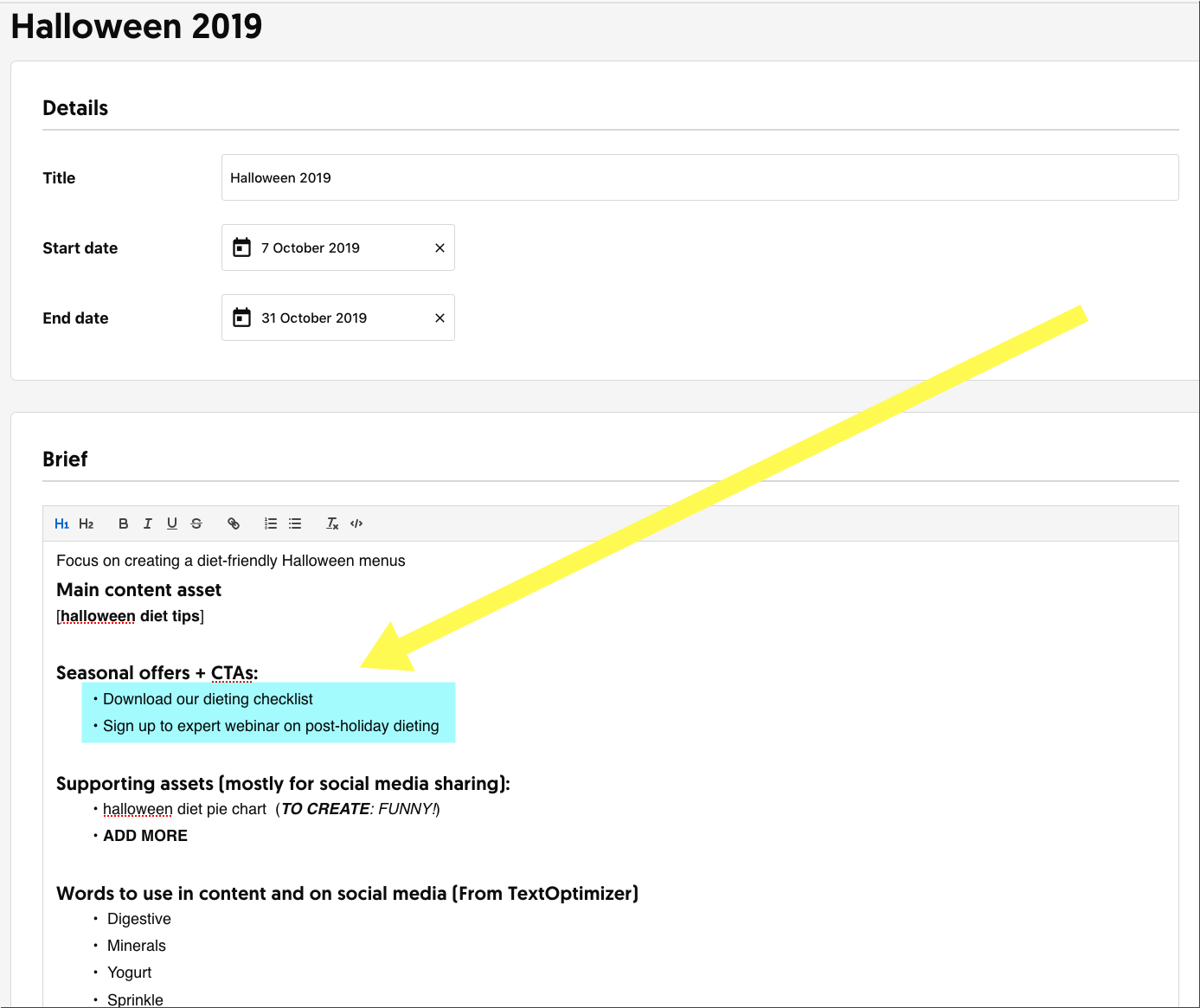 This will help your team embrace a more streamlined approach:
Your content team can build more relevant content around your CTAs
Your social media marketing team will be able to align their social messaging around your seasonal CTAs
ContentCal will notify your team of approaching campaigns by showing a campaign ribbon across your content marketing calendar. Clicking the ribbon takes any of the logged-in members to the content brief page keeping everyone informed of what's coming: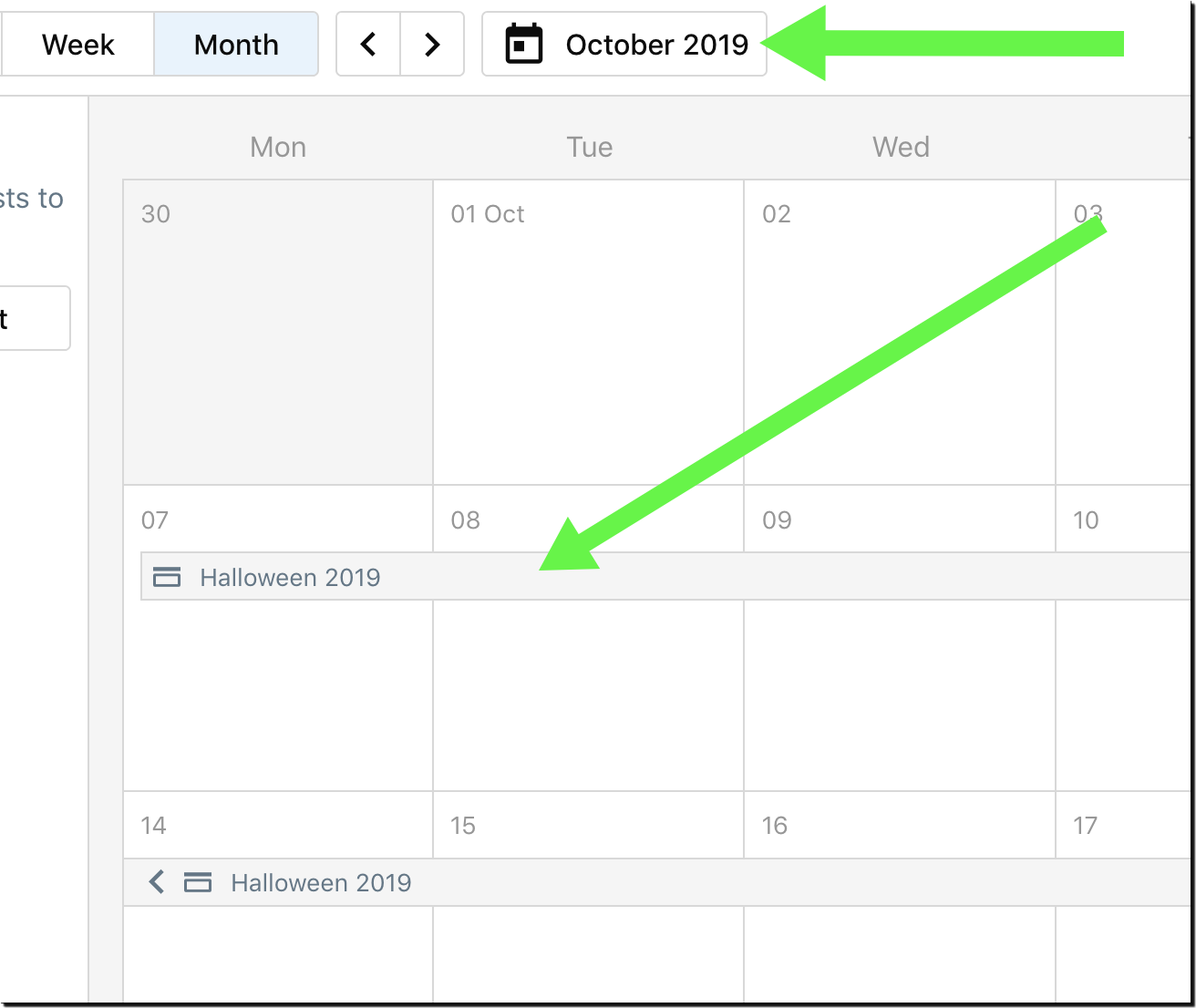 Here are some ideas to help you time both your content and your CTAs better: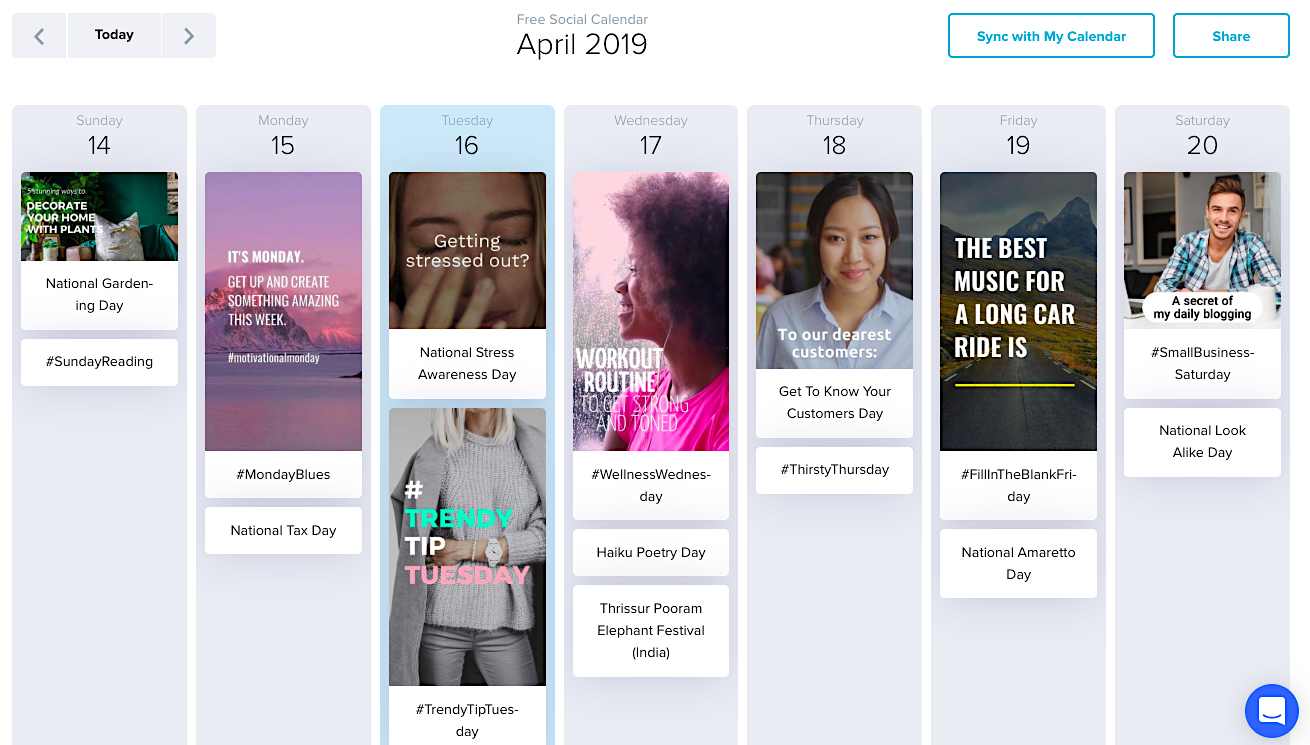 Local (town-/community-specific) holidays and upcoming events (festivals, celebrations, etc.)
Your own company milestones (e.g., anniversaries, awards, conferences, etc.)
Another great way to time your content and calls to action better is to get into the habit of using Google Trends every time you are considering adding a new content idea to your calendar: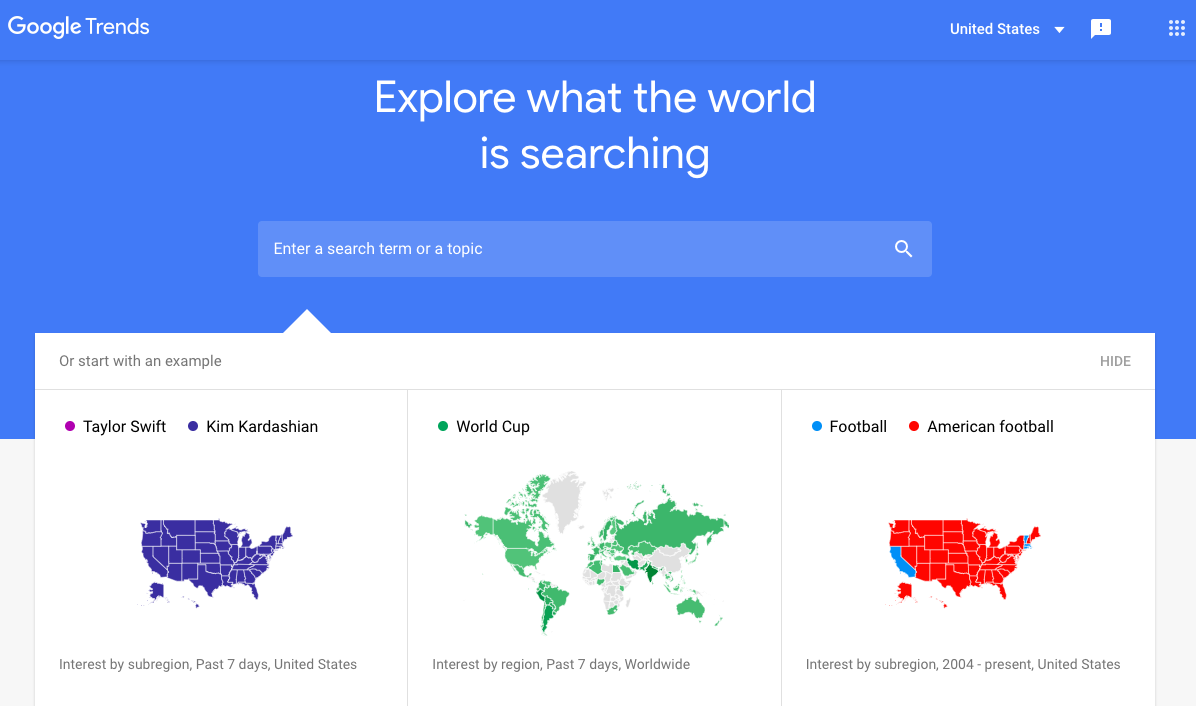 This tool monitors search results and reports on spikes of interest in the topic of your choice. It helps catch some less obvious trends to implement in content marketing and conversion optimization.
To use Google Trends for content seasonality research:
Make sure to check trends within at least 5 years to be able to see the trend over time
Choose your target country (or select "Worldwide" to spot global trends)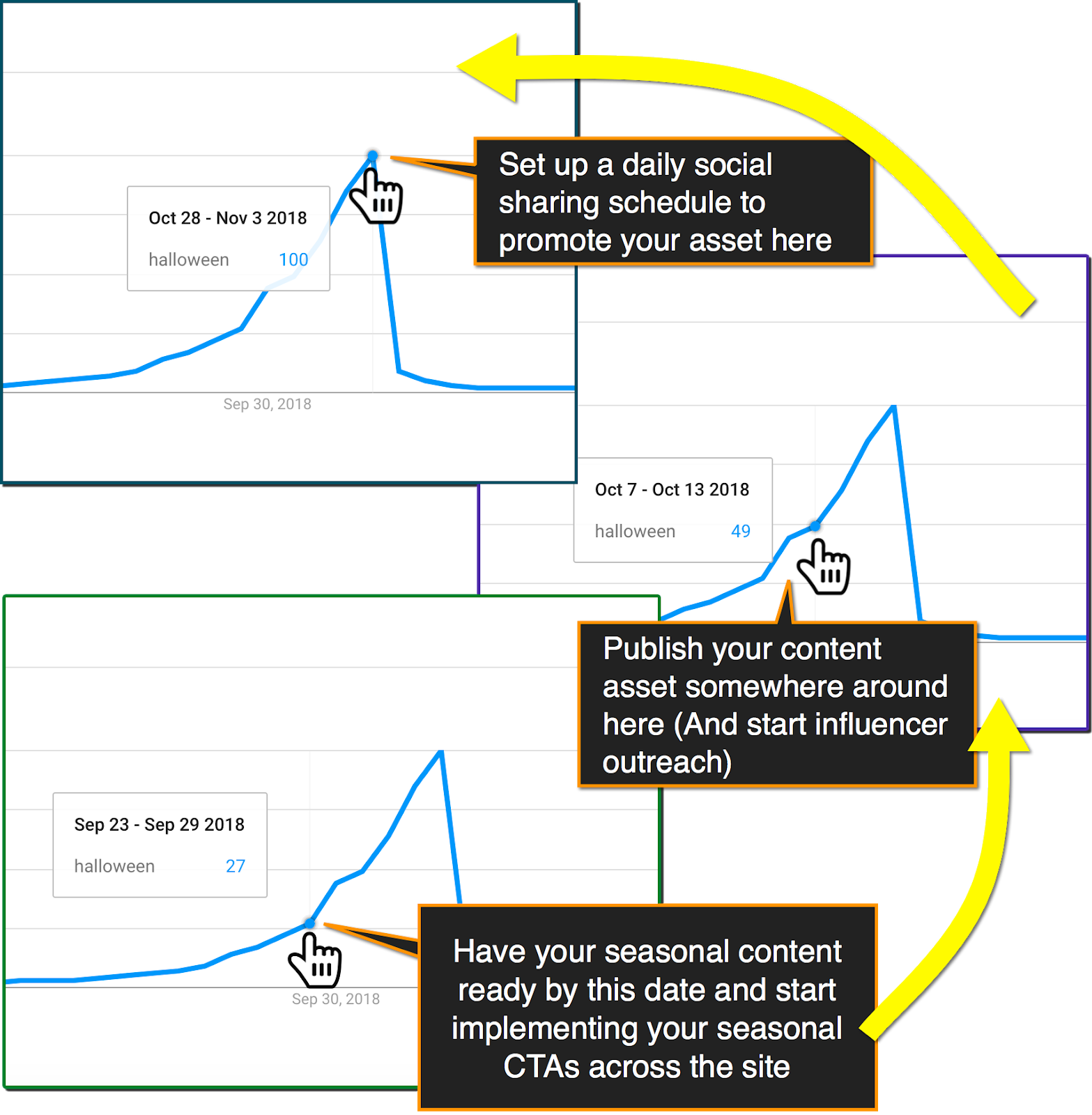 Once you see an obvious yearly trend, plan your content marketing campaign to catch the growing interest. Once the interest starts growing, start implementing your timely CTAs across the site, including your site content, as well as on social media channels.
Another useful tool for content seasonality research is Ahrefs. Unlike Google Trends (that shows the spike in interest), Ahrefs tracks the engagement (i.e. clicks). Their reports go back to 2017, but you can still get a great deal of insight into how many clicks any keyword got, month by month, allowing you to project engagement trends into the future: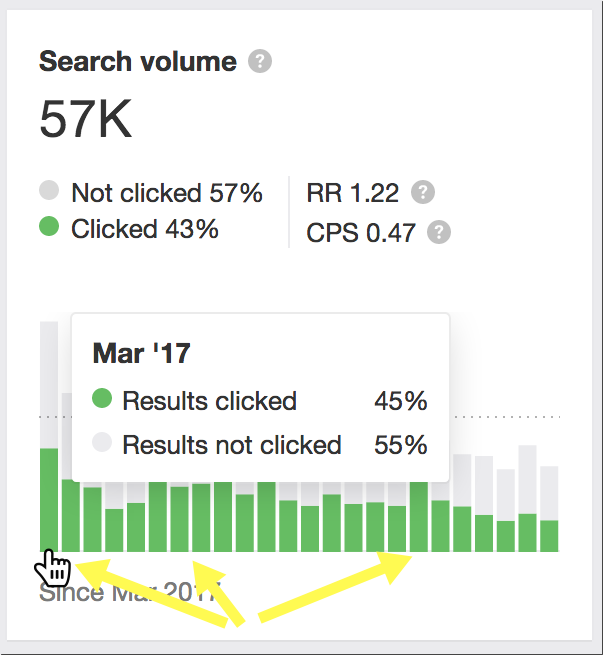 Learn More:
Step 5: Personalize Your In-Content CTAs
Thanks to machine learning and Amazon's pioneership, personalized marketing has been on the rise recently. Even with growing privacy and security concerns, many customers are willing to bargain their personal data in exchange for personalized experience.
And it's not just an add-on feature any more. Personalized experience is becoming a growing demand and even expectation. It has been found that at least a third of your customers may expect to be delivered personalized experience from your brand: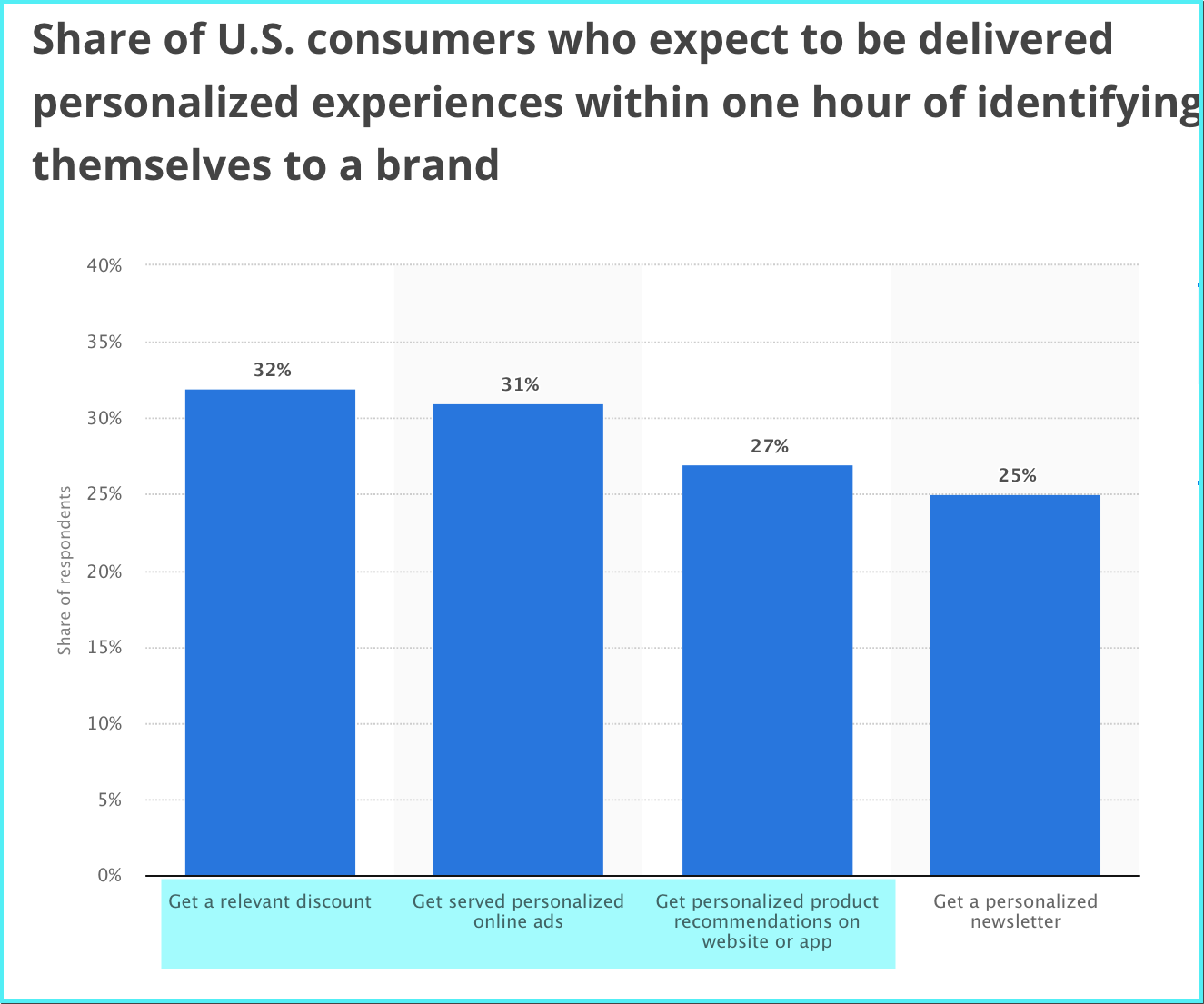 Personalizing your in-content CTAs is probably the most efficient way to improve your content marketing ROI as personalized calls to action perform 202% better than generic CTAs.
Alter is the personalization marketing platform that allows you to personalize your calls to action without the need to invest into expensive in-house solutions. Alter anonymously determines web users' interests across the web and allows you to match them with personalized content in real-time.
Alter's algorithm lets you deliver the right content to the right user at the right time and on the right channel:
Web users browse the web like they normally would
Alter anonymously determines and collects non-identifiable information (their interests and preferences)
Once you install Alter on your site, users will start seeing personalized calls to action based on those interests (and your settings)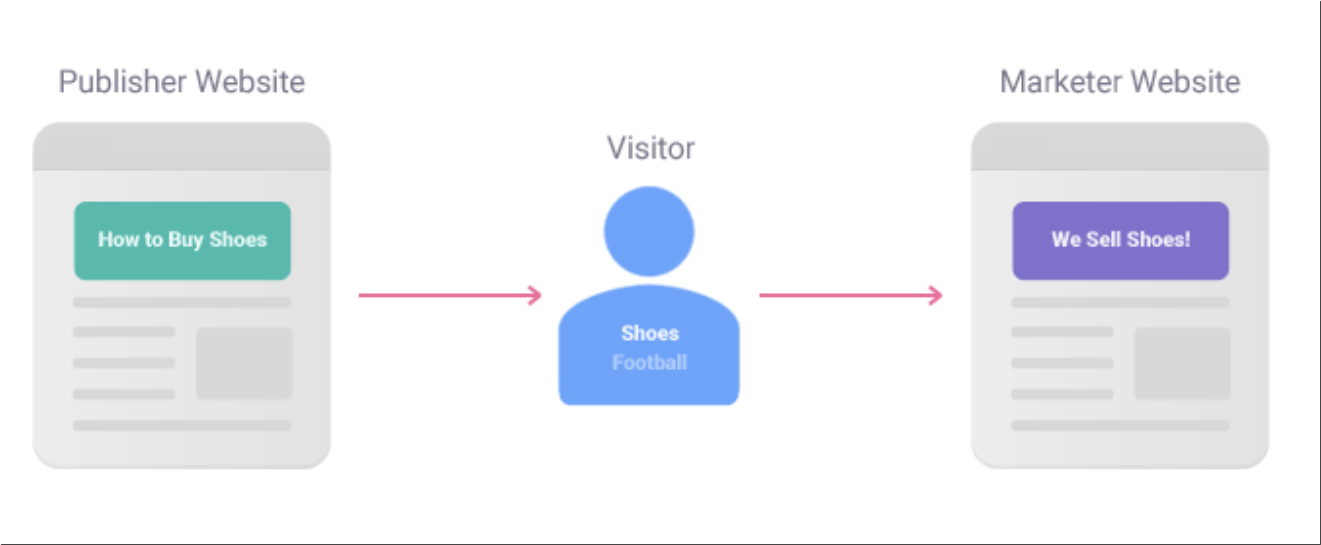 With Alter you can also mix and match all kinds of audience criteria (referral source, on-site engagement, etc.) to deliver personalized experience, including personalized calls to action.
Takeaways: How to Create an Effective in-Content Call to Action
Don't try to sell right away. Article readers may not be ready to buy just yet. Come up with lead generation magnets and/or interactive calls to action to engage them first.
Set up event tracking and funnel performance analytics prior to tweaking your CTA strategy. You want to see the impact right away to adapt your strategy quickly before you start losing conversions.
Come up with CTAs that complement your content rather than intrude into the user's reading. Your CTA should provide the solution to the described problem.
Optimize your content to the user's intent and make your copy actionable. Ask and answer questions inside your article and explain how your lead magnet or product can help with each described problem.
Make use of seasonality. People are much more willing to act when they are preparing themselves for upcoming holidays or seasonal trends (e.g. Christmas, summer vacations, spring cleaning, etc.).
Personalize your CTAs. There are many ways to approach personalized marketing and no single method is a magic bullet. But you can start by addressing your return visitors by name within your CTA buttons as well as serving a different lead magnet based on where your site visitor came from.