As we dive deeper into 2023, the rapid and relentless evolution of video advertising technology continues to astonish and challenge marketers. Our screens have become the epicenter of human interaction and commerce, ushering in an era where video advertising trends can make or break a marketing strategy.
In this post, we'll take a look at the top 12 video advertising trends that are commanding attention and that you might want to include in your video marketing strategy.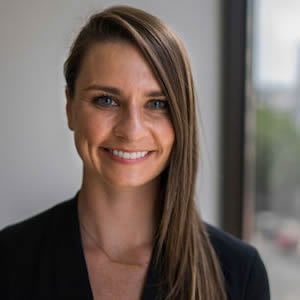 Jacqueline Foster
Demand Generation Marketing, Lever.co
We can count on them to bring new ideas to the table consistently
12 Video Advertising Trends to Keep an Eye On
The verdict is in: 91% of web users want to see more online video content from their favorite brands. That's because video content is more engaging. It combines visual content with audio and text in a compelling format.
We can take TikTok as an example. This social video platform exploded in popularity because they center its app around short-form video.
Let's take a look at 12 video advertising trends you should know about.
Trend #1: Real-Time Selling
While real-time selling is a big social media online content trend, these programs aren't new. Programs such as HSN, QVC, and various televised auction shows have always attracted an audience – and that's because selling via live videos works.
Unlike the traditional shopping experience, live video selling is more personable and engaging. This makes users feel more tempted to make a purchase. In fact, 60% of people who watch a real-time selling program make a purchase:
And with social media, live video selling is more accessible to modern consumers. In one case study, a small fashion company attracted over 55,000 followers (and satisfied customers) and experienced significant growth after adding TikTok Live Shop to its video marketing strategy:
But TikTok Live Shop isn't your only streaming option. Facebook Live has also grown in popularity. Approximately 1 in 5 videos posted on the platform are live.
Instagram is also an effective platform for live streams – 20% of Instagram users watch live video content. With Instagram's powerful e-commerce features, online store owners can generate serious sales.
If you're adding TikTok Live Shop and other real-time selling platforms to your strategy, the most important best practice is to connect with your audience.
Using the previous case study as an example, the shop's owner is a young university student who sells affordable yet fashionable clothing. Tap into your consumer base by mentioning fashion trends while accentuating the price.
Learn More: What Is Live Stream Shopping?
Trend #2: Short-Form Video Content
Short-form videos are one of the top video marketing trends from the past that haven't disappeared. As stated previously, TikTok exploded in popularity largely due to short-form videos.
But why? Since short-form videos are concise, users can watch them on the go, during their lunch break, or scroll through many videos at once. This is why short-form video ads are here to stay – even after all these years.
Fortunately, there are limitless platforms for short-form video ads. YouTube, TikTok, Instagram reels, Facebook, and even Snapchat have and are capitalizing on these ads.
Keep your videos under one minute if you're new to creating short-form video ads. Shoot your videos vertically, especially if you're investing in Instagram and TikTok ads. This ensures the ad will fit the screen when users scroll through their feeds.
What if you're creating short-form ads for your YouTube channel? Since YouTube users have different viewing habits than TikTok, you'll want to design your videos with their audience in mind. For example, your YouTube ads can be horizontal or vertical but always include a clear CTA at the end of your video.
You should also add elements that make your video ads more engaging and capture attention, such as music, effects, and filters.
Trend #3: Unedited Clips
As an advertiser, it may be tempting to invest in professional video content to produce an immaculate ad. In reality, unedited clips are becoming one of the top video marketing trends – predominantly for social media ads.
Unedited clips are trending because they look more authentic and blend better into the feeds of internet users. Nearly 83% of marketers agree that brand authenticity is essential and an easy way to make your brand appear more human to existing customers:
How should you create an unedited and authentic ad? Here are a few tips:
Avoid using stock clips and any typical advertising tropes.
Film an actor or company representative in a location that fits your brand. For example, if you own a fishing company, film the ad on the beach or near the water.
Ideally, the ad should be unscripted – or at least leave some room for improvisation. Have the actor or representative film with a front camera. Upload the raw footage (or minimally edited) ad to your social media channels.
The company V Shred does this perfectly. There's a good chance you've seen their ads while watching videos on YouTube –the ads show a man named Vince, a buff guy who explains the key to losing weight is not to spend hours on the treadmill while only eating salads: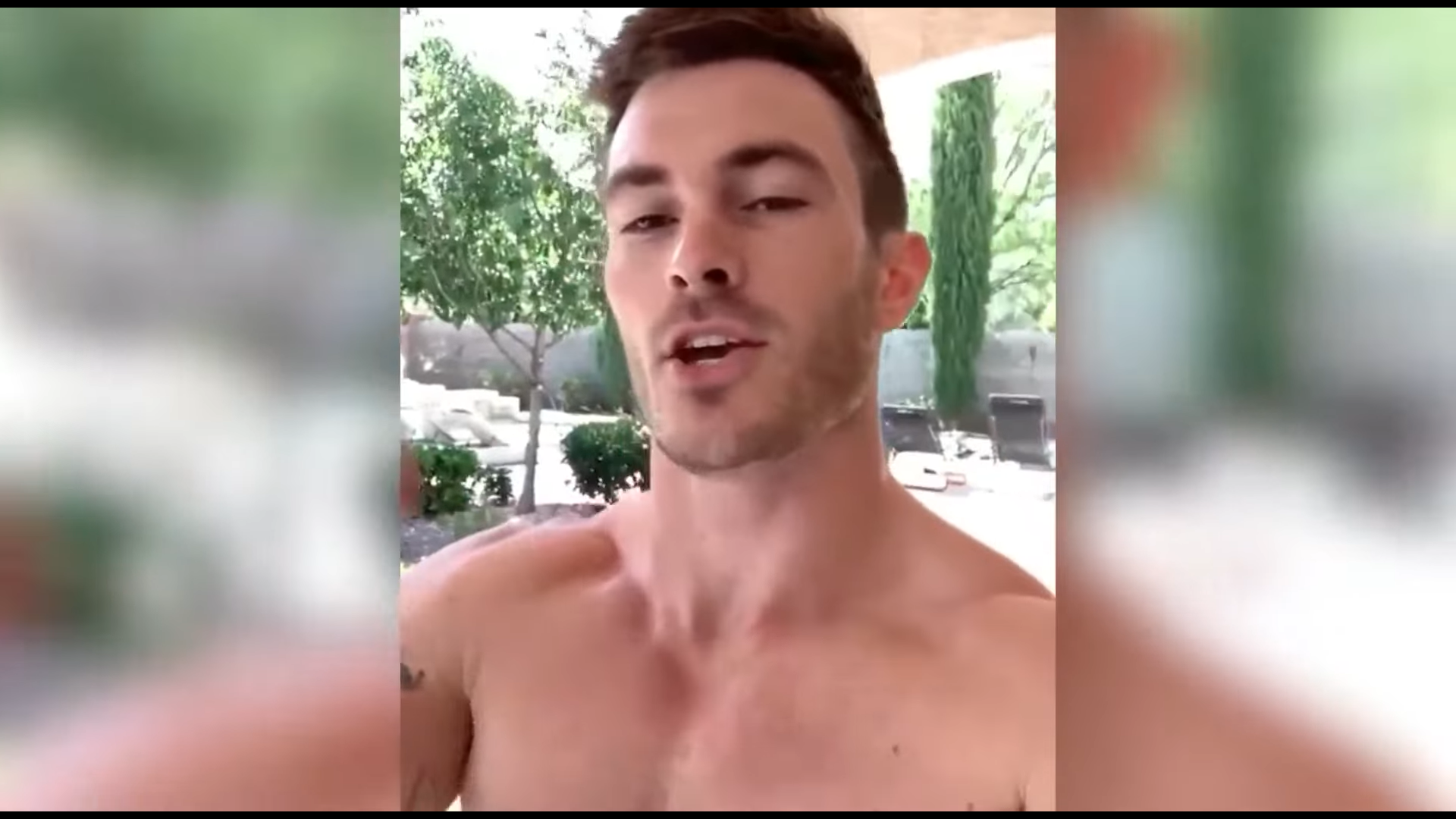 The ads are successful because they make controversial statements on health and weight loss, but also because Vince records the ads while on his phone, complete with the occasional sound of wind hitting the mic. The ad looks less like a polished gym ad and more like someone receiving fitness advice from an actual personal trainer, making V Shred look more authentic.
Learn More: 7 Social Media Marketing Trends You Can't Ignore
Trend #4: User-Generated Video Content
User-generated branded content is a long-standing video trend, and it's not going away. If anything, it's only getting more popular.
Users find UGC video creators 9.8X more impactful than influencer marketing.
However, there are some downsides to relying on UGC for advertising. Since this is content your users produce, you have little control over the content, what they say, and the video quality.
As a solution, you can run a campaign to convince your followers to create content about your brand. Explain that these videos may be used in an upcoming ad campaign, and get proper permissions before creating the ad. Ask users to record a video detailing their thoughts on your company and products/services, including a hashtag so you can find the videos.
When you find enough clips, edit the best into a reel. You can also splice images between clips to keep viewers engaged.
Learn More: 8 Ways to Encourage More User-Generated Content (UGC)
Trend #5: Informative Video Content
More users prefer informative videos to trendy ones, so video ads are a great way to introduce your brand:
72% of customers prefer learning about a product or service by watching a video.
But how can you make educational videos fun? TikTok videos offer many great examples. From fitness advice to political videos, numerous types of informative content will be seen on the platform, inspiring advertisers to incorporate this approach into their marketing plan.
This is why TikTok is transforming education, specifically for Gen Z. The videos are short, and users can add engaging features to their informative videos, such as music and filters, like this fun TikTok from Bill Nye:
Trend #6: Silent Videos With Captions
Adding captions to your video ads offers many benefits: They increase viewership and reach on mobile devices and make your ads more accessible to the deaf and hard of hearing.
In fact: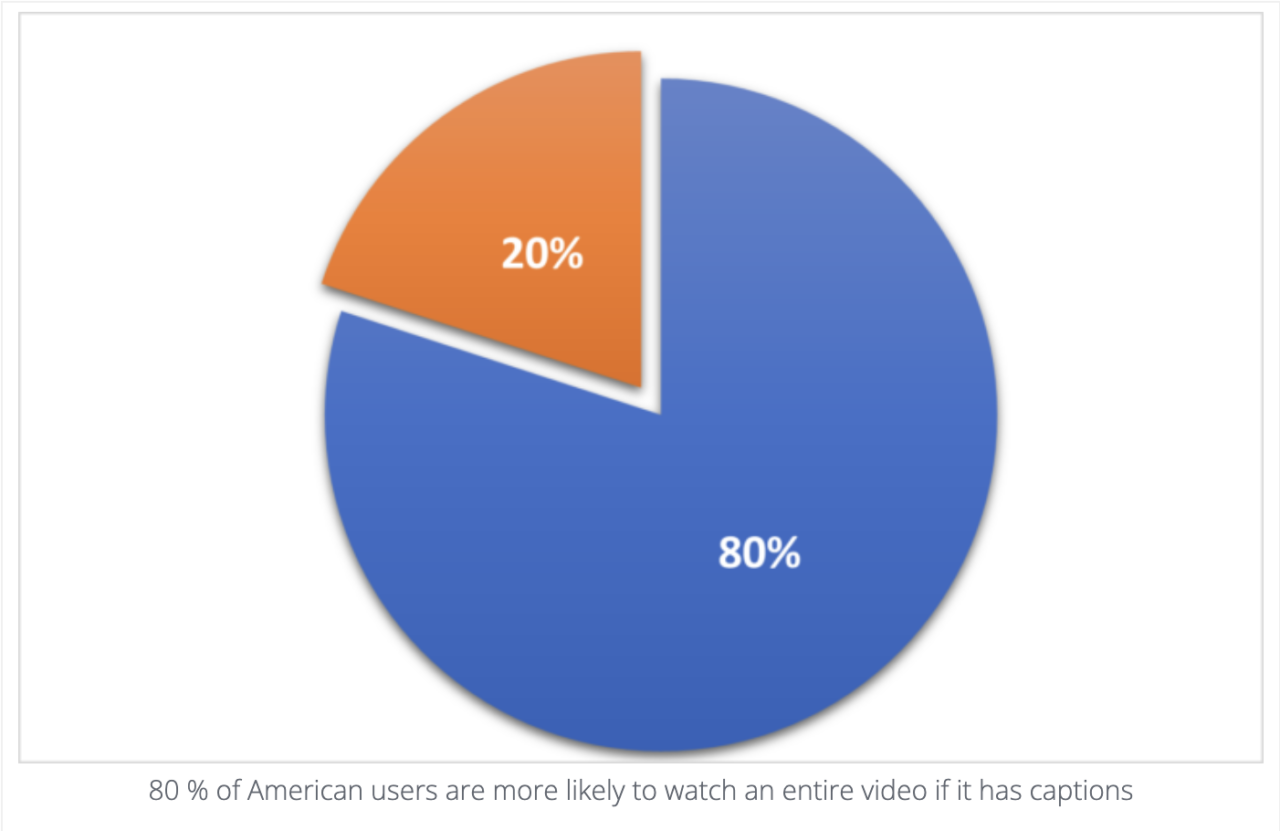 Why is that? Well, the answer is simpler than you think – users usually listen to something else while watching videos. They may be watching TV, listening to music or consuming audiobooks. They want to continue hearing the background sounds while still scrolling on their phones.
As you can see, adapting to this demand is pretty simple. Film your ads without music and don't add any fun, trending music. Add captions or subtitles – you can easily write your own on TikTok, YouTube or any video editing platform.
Trend #7: AR and VR
Augmented reality (AR) and virtual reality (VR) have been some of the most significant innovations in recent years. VR advertising is expected to reach $161.70 million in 2023, and the AR advertising market will increase by more than $200 million by 2028.
Why should companies invest in these video ads for mobile phones? Well, they're innovative and more interesting than traditional video ads. These videos are also very immersive, so they easily entice users to engage for the entire video duration. And if you create AR and VR videos well, your audience will learn more about your products or services.
Universal Studios created a VR ad promoting their Rip Ride RockIt rollercoaster. The video is in a 360 format, making the user feel like they're on the rollercoaster – perfect for thrill seekers looking for their next vacation destination!
If your AR and VR features are only available on your app, you can promote them with a video ad. That's what Sephora did. Users can go to the app and try out new looks using their AR Virtual Artist tool and then access a tutorial to learn how to do the makeup in real life: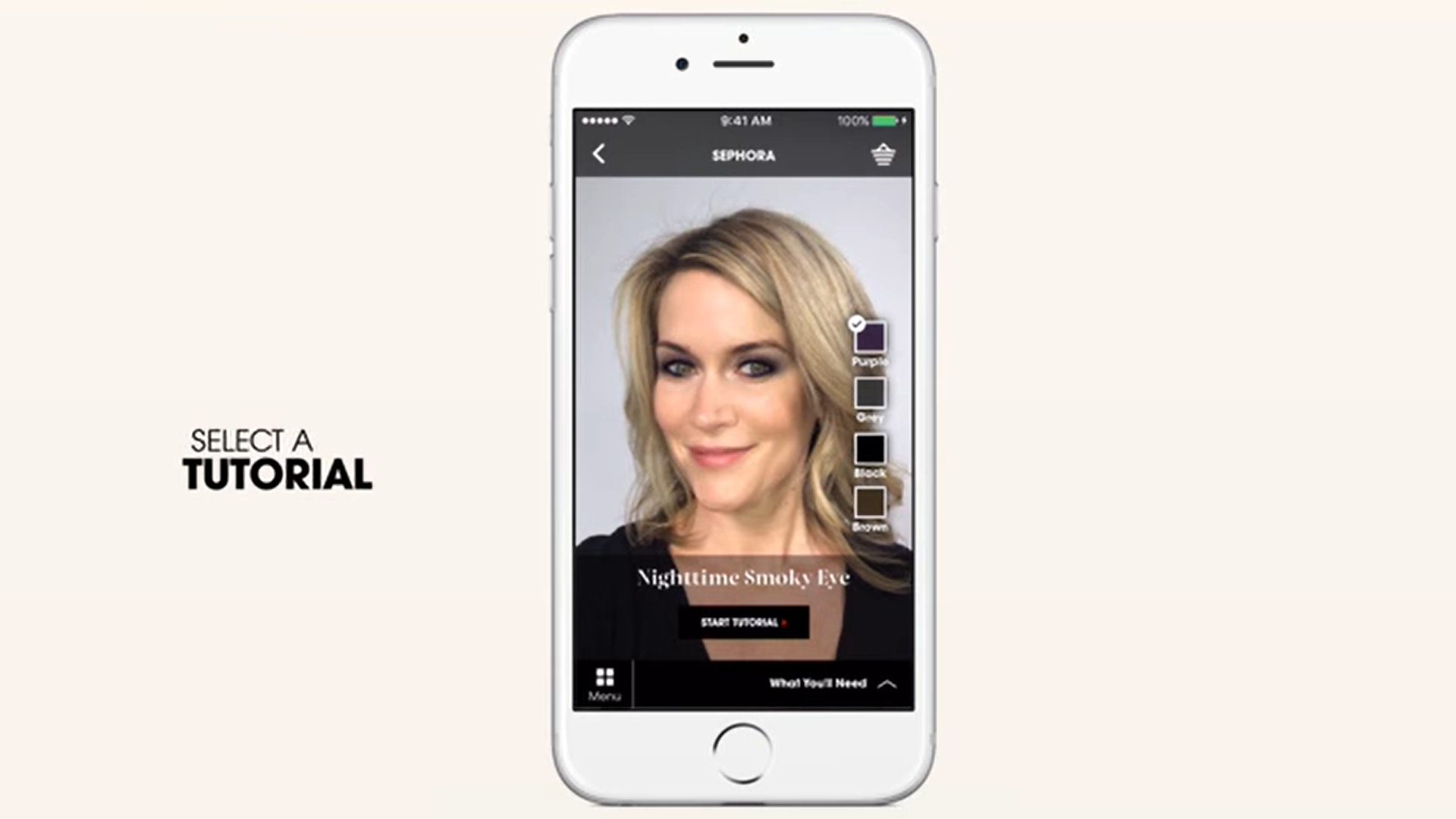 Learn More: Beginner's Guide to Virtual Reality Ads
Trend #8: Vertical Videos
If you're recording video ads for social media platforms, record them vertically as opposed to releasing horizontal videos. Why?
65% of consumers think brands that shoot vertical videos are more innovative.
When you film videos vertically, you create videos that blend better with social media platforms, engaging your target audience. Since 94% of users hold their phones vertically, you can better capture the viewer's attention.
Even if you make animated video ads, make sure the resolution is in portrait mode. Look at this Califia Farms video as an example. The video is engaging, and since it's displayed vertically, it better blends into the user's feed: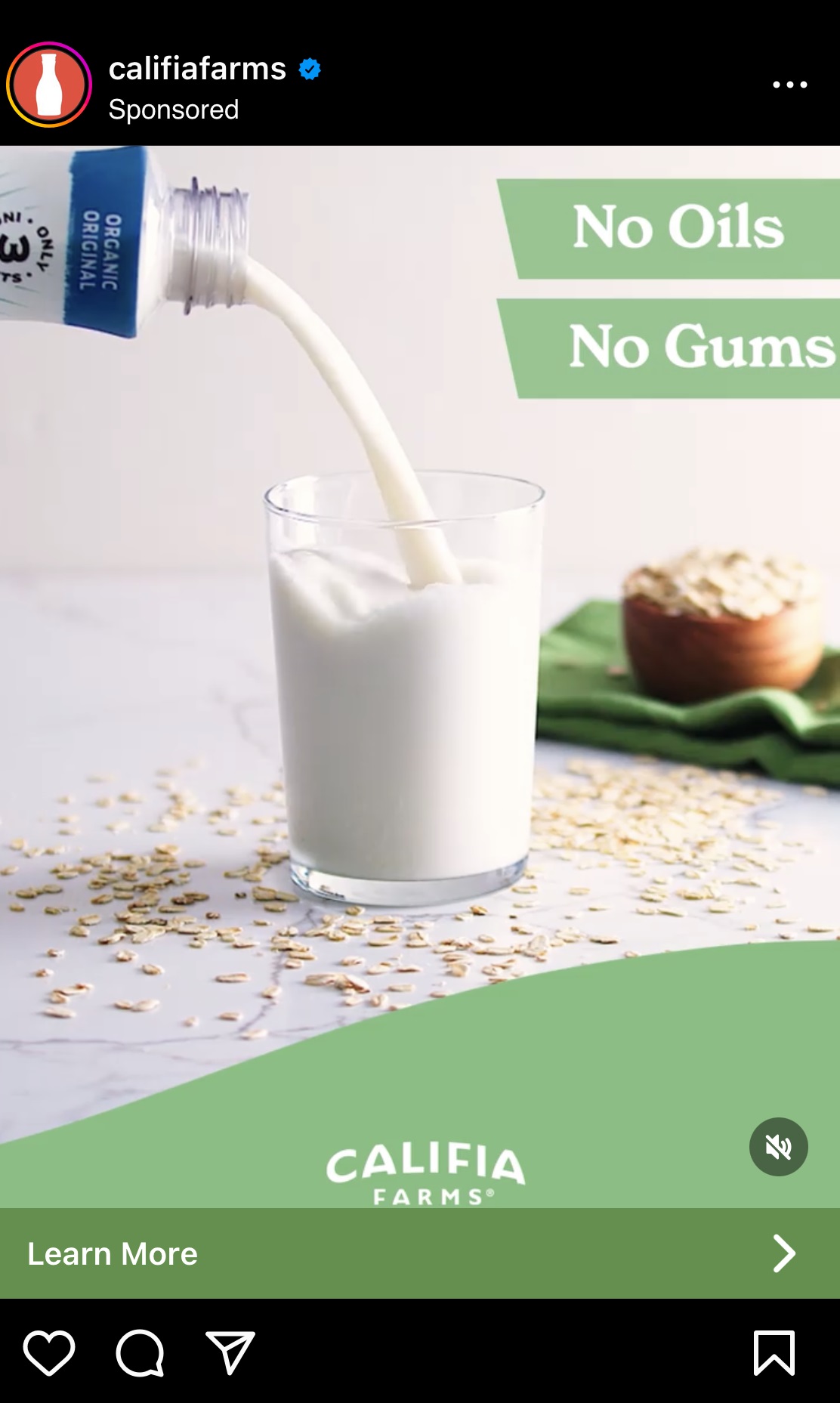 Trend #9: Shoppable Video
Shoppable videos have been changing the e-commerce game. These videos feature products and embedded links so users can buy the items after watching the video:
Like real-time selling, shoppable videos usually feature a host holding up different products to the camera. Some videos don't even feature a person, they just show the product and offer insight into what that item is. Because more social media channels are introducing e-commerce features, shoppable videos are an engaging way to increase sales.
This ad from Wayfair is the perfect example: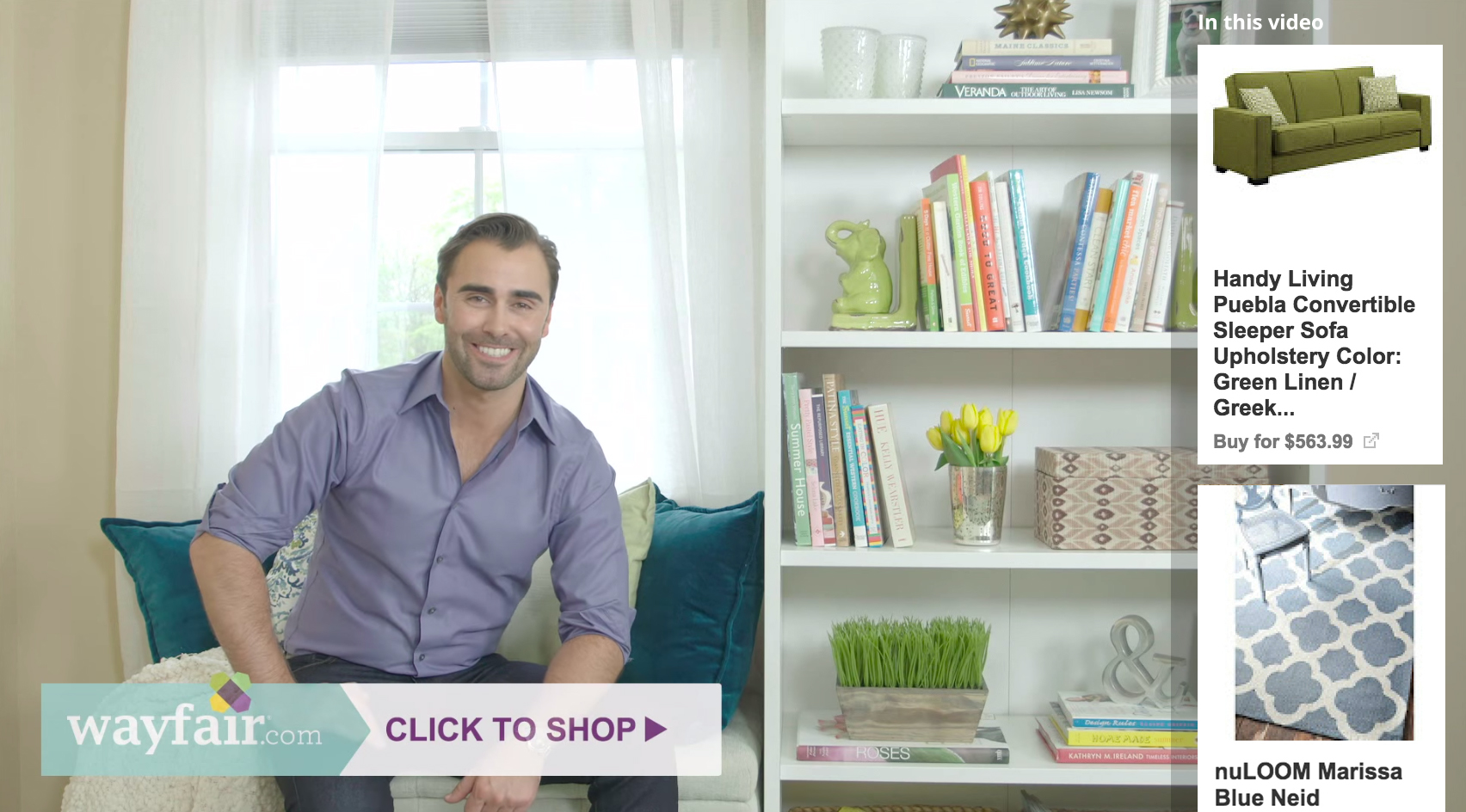 Wayfair turned some of their YouTube content into shoppable ads, which provided that easy e-commerce factor and delivered a 3X increase in revenue performance.
Learn More: 34 Digital Marketing Trends You Can't Ignore
Trend #10: Interactive Video
You can add interactive videos to your campaign even if you don't own an e-commerce company.
Interactive videos are more engaging than traditional video viewing – so much so that they have a 36% higher viewing completion rate. That's because interactive videos create personalized experiences, which helps your brand seem more innovative and memorable.
How do you make interactive videos? We mentioned the AR example above, but you can create many types of interactive videos for social media users. Some popular examples include "build your own adventure" and quizzes.
Choose a Different Ending is the perfect example. If you ever read those "choose your own endings" books, you know how these videos work: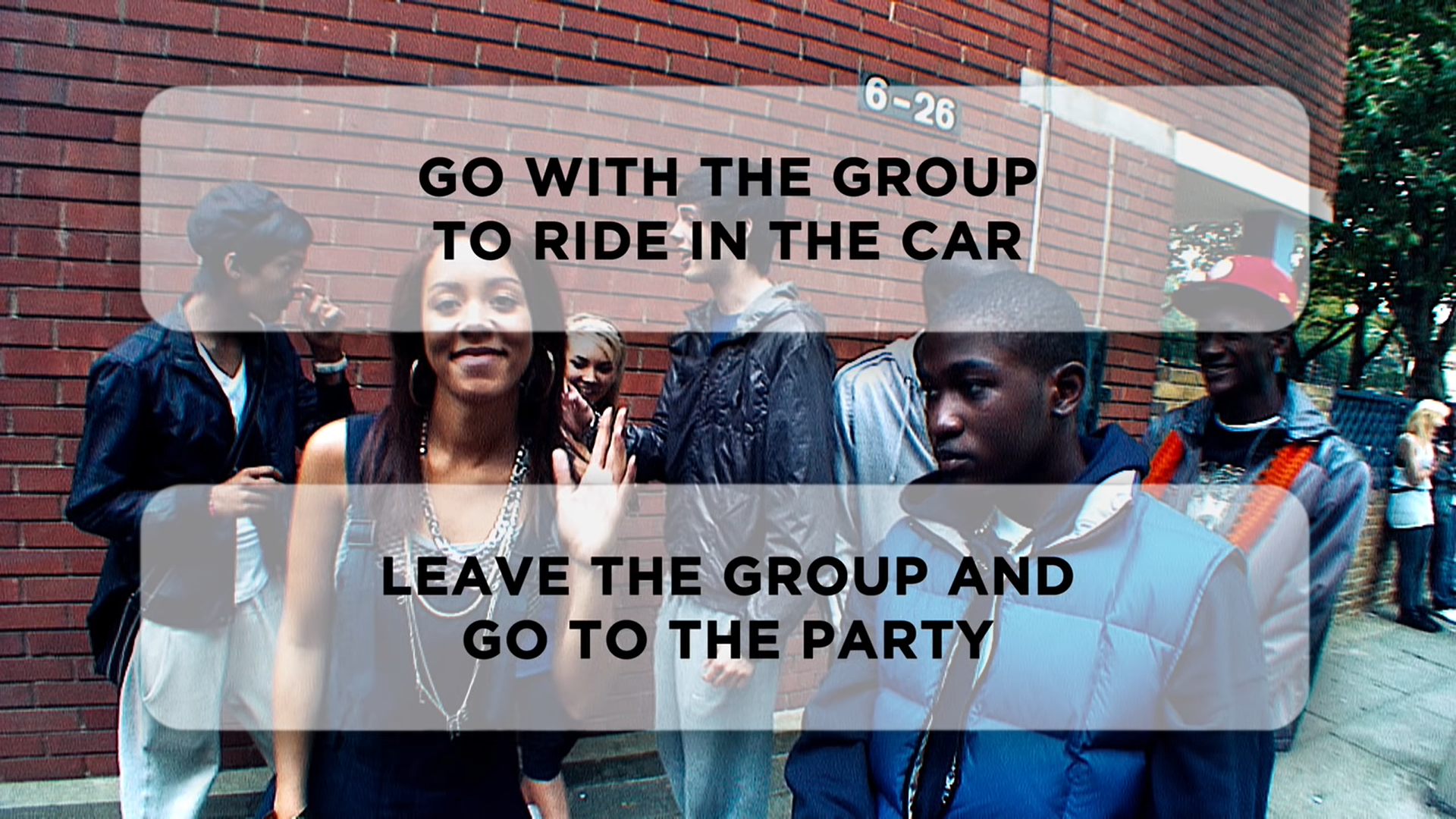 In these ads, you watch the first part of the video to learn the setting and characters. Then, you get two options to discover what happens next. After, you go to the channel and find the video for your chosen option. In these videos, users learn that violence isn't always the answer and that focusing on spending time with friends is best.
Learn More: 12 Types of Interactive Content to Drive Better Engagement
Trend #11: OTT Video
Over The Top (OTT), or streaming TV, advertising is the fastest-growing media segment:
As of 2022, the OTT market has experienced a 57% AGR.
More users are watching videos on these popular streaming websites thanks to platforms such as Hulu. More free streaming platforms are emerging, optimized by ads. For example, Pluto TV is 100% free and is expected to attract as many as 120 million active monthly users by 2024.
What type of ads should you create for OTT programs? Even though these programs attract a decent audience base, OTT ads can still be intrusive, and users will skip over them when given the chance. That's why your brand's video ads need to be very engaging.
First, ensure that your ads are relevant to the audience. Even though we previously mentioned that unedited clips are a big video ad trend, you will want to invest in some serious video production for OTT ads. That way, the ad will hold the same quality as the program you're watching, blending in with the cinematic theme.
Next, your ads should always be bite-sized. For best results, keep your ads around 15-30 seconds long. Your CTA should be well-defined to increase conversions in a short time.
If you can, find an OTT platform that offers more features (like A/B testing and retargeting options):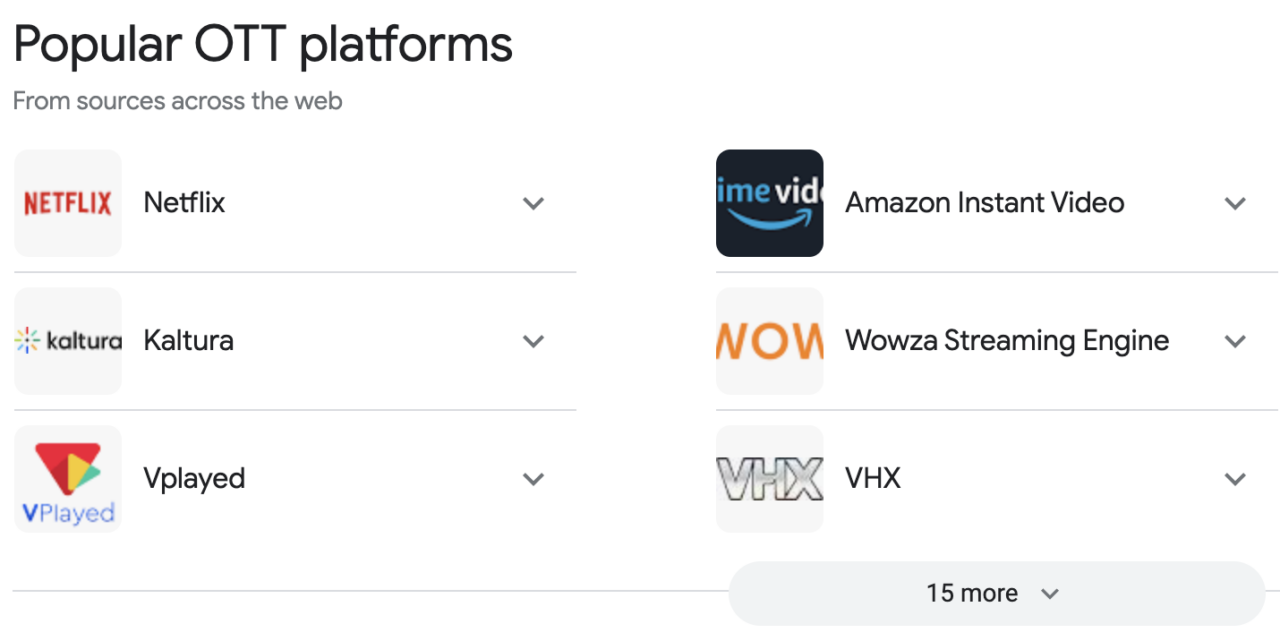 Trend #12: Video Stories Advertising
The Stories feature on various social media platforms is largely successful:
On Instagram, 500 million users consume Stories daily.
On Facebook, users post over 1 billion Stories on the app.
On Snapchat, 81% of the app's users consume Stories daily.
Unsurprisingly, the social media stories section is where you should post your video ads.
How should you create video ads for social media stories? Remember that Stories only last 24 hours, so your ad needs to resonate with your audience.
Using Stories for FOMO ad content is a great idea: 60% of users make a reactive purchase after watching FOMO ads.
Users want to seize opportunities when they can. When the ad appears as a quick Story, it will throw users off-guard and make them want to buy your products, services or event.
Certain video ad types also work better on Stories.
Carousel ads are a perfect example. With carousel ads, you add multiple static images to one video ad. Some studies suggest these ads bring in 10X more traffic in only a short amount of time. Carousel ads are versatile and customizable, making them perfect to use as a Story.
Use These Video Advertising Trends in Your Campaign
Brands should add some of these video advertising trends to their strategy. While all these trends are different, they can all increase visibility and convert leads. These video trends are already skyrocketing today and will likely be more prevalent in future years.
Your strategy has room for innovation, such as creating interactive videos. But some of these trends aren't new and ones you're likely already using in your daily marketing practices, such as using short-form video. Keep these trends in mind when creating your next video ad campaign.
If you're ready to level up your video ads, Single Grain's

video marketing experts

 can help!

👇