With the rise of social media and video-sharing platforms, video marketing has proven to be a valuable tool for businesses to build brand awareness, connect with their target audience and increase sales.
Video ads can ensure that your content is shown to more users faster than educational videos. Plus, video ads are more accessible and cost-effective than ever before.
In this article, we will discuss the benefits of video ads, the different types of video advertising, and how businesses can create a profitable video advertising strategy.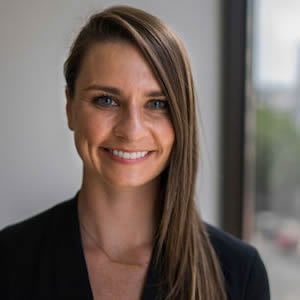 Jacqueline Foster
Demand Generation Marketing, Lever.co
We can count on them to bring new ideas to the table consistently
8 Benefits of Video Ads
Internet users are watching video content now more than ever. This is why 83% of video marketers claim video content has helped them generate leads.
Not only does paid video advertising come with numerous advantages, but there's also a good chance your competitors are already taking advantage of this strategy. Failure to include video ads in your marketing efforts will leave you at a disadvantage.
Here are eight reasons why you should implement a video advertising strategy.
1) Easily Shareable
There are reasons you hear stories about ordinary people going viral on TikTok – videos are easily shareable. If someone feels inspired or compelled by a video, they share that content with their followers.
76% of marketing videos are hosted and shared on social media.
The same concept extends to marketing video ads. If a customer loves your brand and you post a video promoting a sale, there's a chance that customers will share that video on their profile, story or among their family and friends.
To increase the share value of your videos, make them informative and entertaining. This is especially true if you're hosting a special event, such as a charitable donation. This way, you'll see more engagement from your customers.
Dive Deeper: 18 Engaging Video Content Types that People Love to Watch
2) Reach a Wider Audience
YouTuber users view 1 billion hours of video content daily, so it's no surprise that video ads can attract a wider audience.
But this isn't the only platform experiencing significant growth in this area: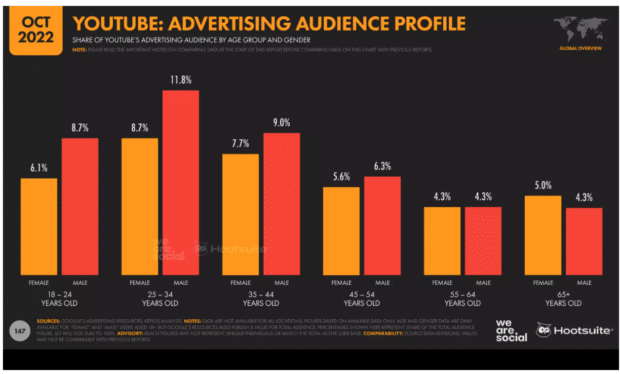 Since video is available on nearly every social media network, posting your video ads on various platforms can attract an even broader audience.
While all social platforms have different video advertising strategies (which we will discuss later), the key is to make your videos relevant to your target audience and catchy enough to retain your message.
Dive Deeper: How to Research Your Audience Before Producing an Explainer Video
3) Better for Mobile
With an average response rate of 2.72%, mobile advertising is the most effective type of digital advertising.
There are 6.92 billion smartphone users worldwide, and desktops and tablets only make up 39.34% of website traffic, so all marketers must optimize their advertising strategy for mobile.
An easy way to do this is by investing in a video advertisement strategy, especially since U.S. adults spend over 50 minutes daily consuming mobile video content. The most popular device for watching digital videos is the smartphone: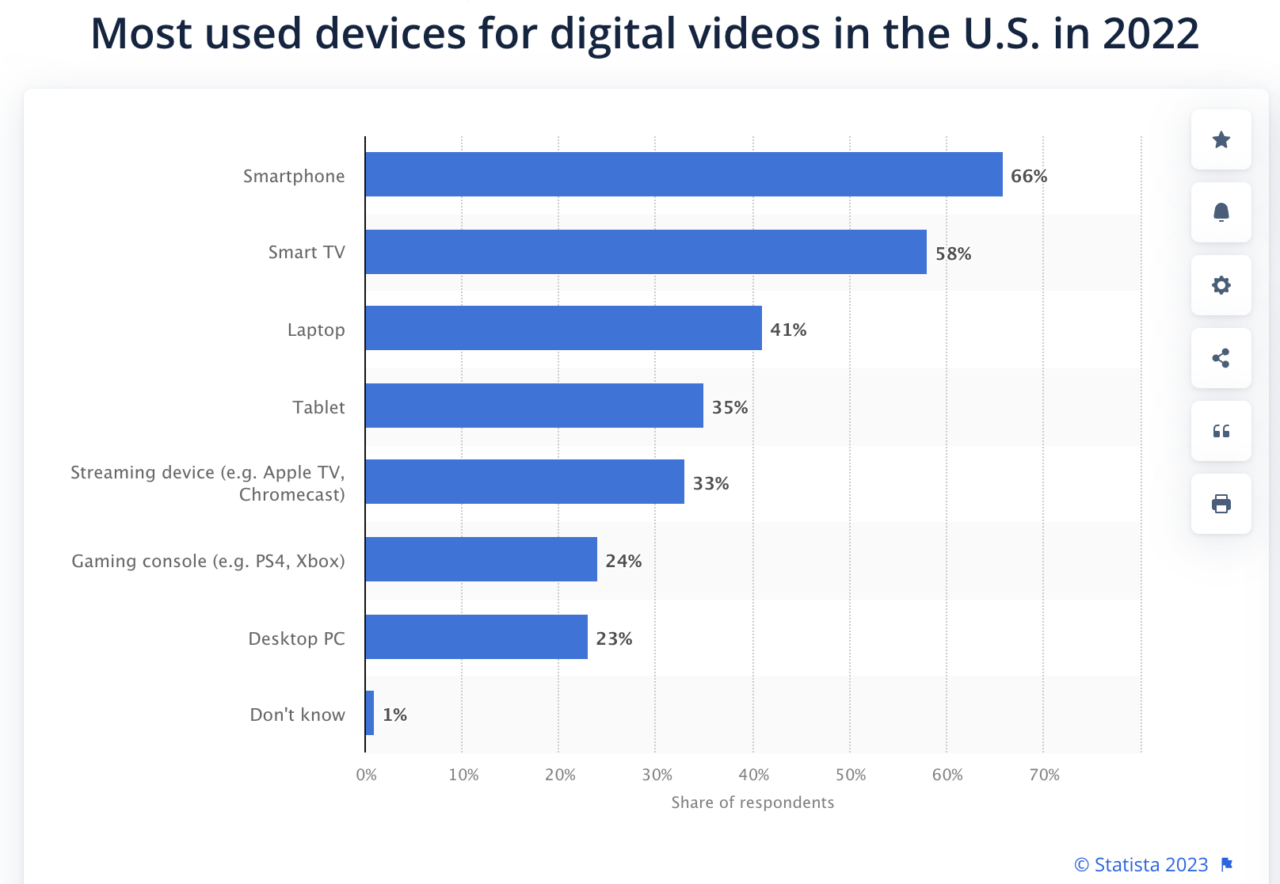 4) More Conversions
You'll want to create video ads if your business prioritizes a lead generation campaign.
The average video has a 2% conversion rate, which is ideal for generating and converting leads. And since 84% of people say they bought a product or service after watching a brand's video, video advertising can result in more conversions.
Why is video advertising so effective at increasing conversions and sales?
The right video can entice viewers and get information across quicker than other forms of advertising. Plus, there are different types of video ads (which we will discuss later) that can better explain your products and services.
Certain ad types target those in different stages of the sales funnel, so you must create a video advertising strategy that effectively incorporates each stage. This includes:
Awareness: general ads, such as an online how-to video
Interest: behavioral advertising (personalized and relevant ads based on a user's web browsing)
Desire: emotional advertising (develops a connection between the viewer and brand)
Action: predictive advertising (big data predicts the actions and strategies that are most likely to succeed)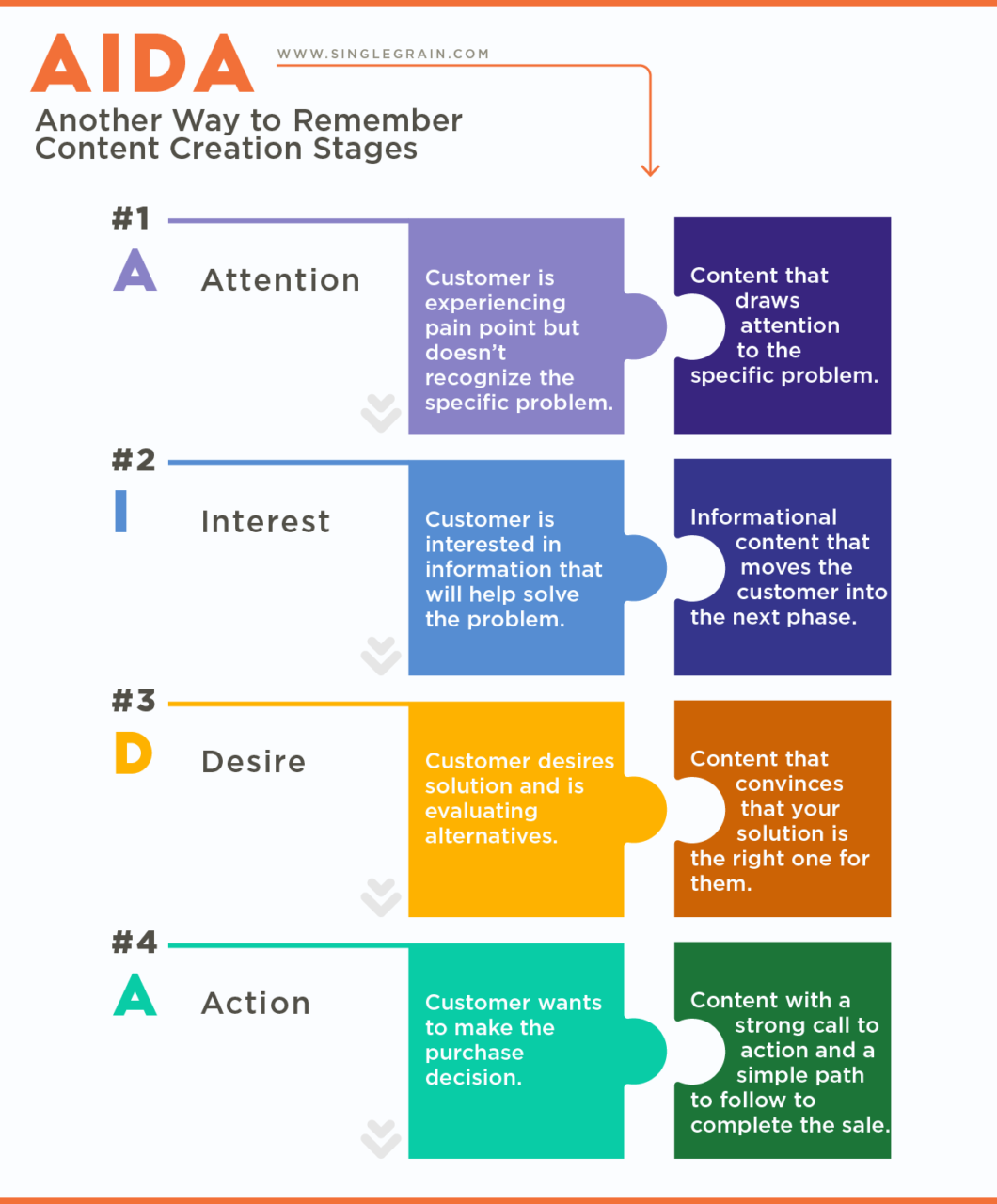 Brands also shouldn't forget retargeting, where you advertise to existing or potential customers.
It's recommended that businesses use as many of these formats as possible to create a more diverse and compelling video ad strategy.
There are other best practices to note, such as:
Long video ads offer 50% more conversions than shorter ones.
Video ads between 30 and 60 seconds capture your audience's attention more effectively, driving more sales.
Create a captivating story that answers questions, addresses pain points and captures emotions.
And don't forget to finish your video with a strong call-to-action (CTA).
Dollar Shave Club's "Our Razors Are Borrowed for a Reason" campaign is a perfect example. The first clip shows a woman using her male partner's razor, and the following clip is her partner's reaction as he uses the same razor and spots her hair. They used this ad to promote their Double Razor Share Pack for $5.
The ad has great storytelling, addressing a pain point many women face – razors marketed to men are better quality than those marketed to women. The commercial is entertaining, with fun music and sound effects. To date, the ad has 96K views.
Dive Deeper: The Types of Videos to Use at Each Stage of the Marketing Funnel
5) Excellent ROI
There's a reason why 92% of marketers say they get a good ROI from video content. Video ads improve audience engagement, improve brand awareness and help nurture leads. These factors can increase sales, resulting in brands making more than their video advertising investments.
Video advertising comes with other benefits that can affect your ROI. Pre-roll video ads are especially effective at increasing brand awareness. Paid social ads are more effective at getting your business in front of ideal customers and increasing website traffic.
Since video ads educate buyers on your products and services, your customers will feel comfortable making a more informed decision, converting more leads. This leads us to our next point.
Dive Deeper: Just the Stats: Why Should You Leverage Video Marketing
6) Builds Credibility
Creating a video advertising campaign is an effective way to build trust and credibility. This is essential as, according to a recent customer survey, consumers will dump a brand if they no longer trust you. In fact, 71% of customers switched brands at least once during the past year.
Since video primarily focuses on visuals, your customers can see core details about your products, such as the size, color and specifications. They will have an easier time picturing themselves using your products.
Some video types better educate customers, like explainer videos or product demos. Others, such as behind-the-scenes videos, humanize a company by communicating brand values and introducing the audience to the company owners and employees.
This is why advertisers invest in video to drive performance goals and overall business growth.
But with so many other brands investing in a video ad strategy, you can make yours stand out by creating content that connects to your viewers. Dove does a great job at this, especially their latest "Cost of Beauty" video ad that targets self-esteem and body appearance issues in young girls.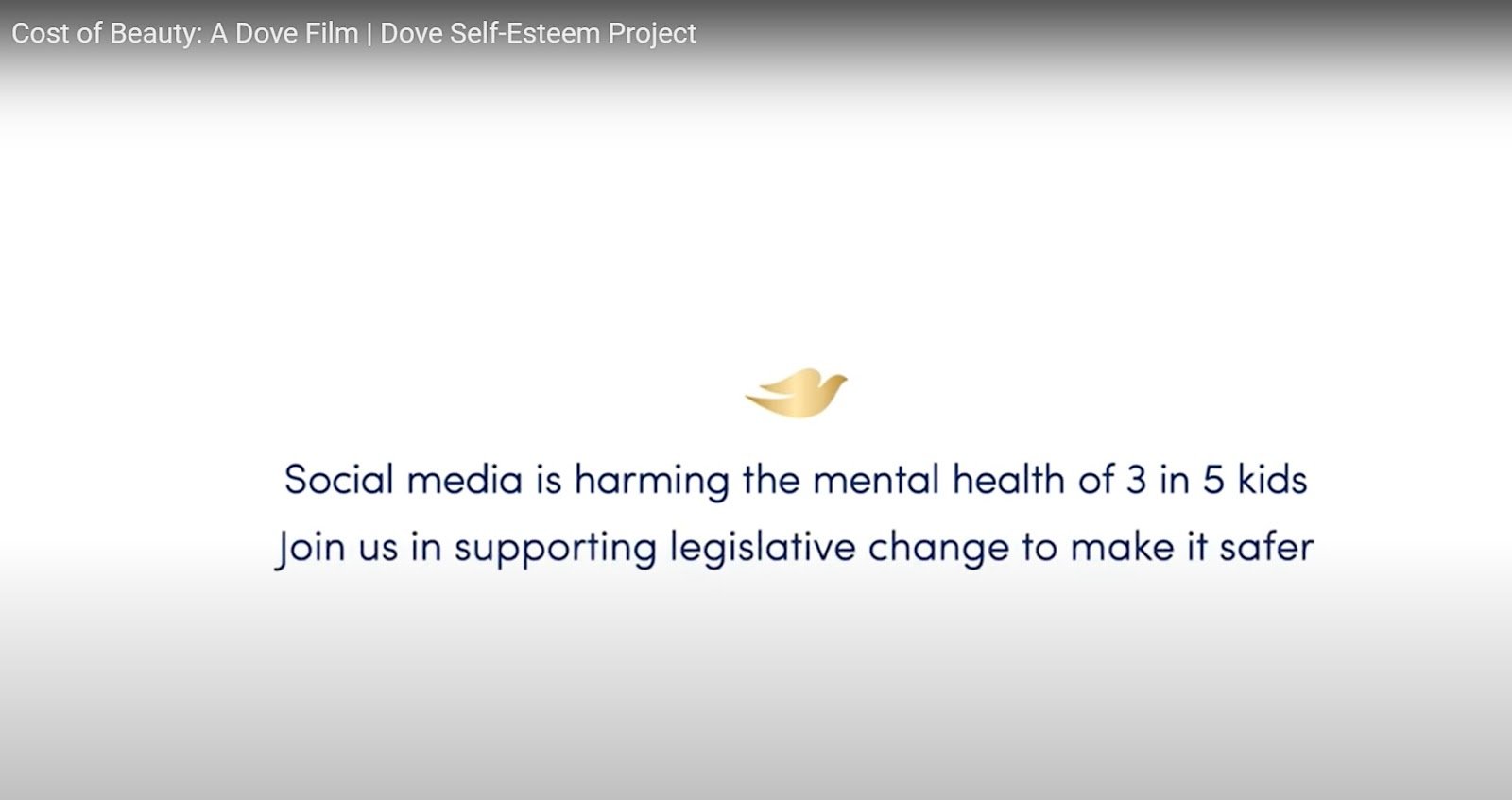 7) Improves SEO
Since online videos reach 92% of internet users worldwide, online video advertising can improve your organic SEO strategy. That's because Google owns YouTube, so it often prioritizes content from this platform in search results.
Don't forget that YouTube also hosts one of the largest search engines in the world; in fact, YouTube owns 2.9% of the search engine market share in the U.S.
Even paid social media ads improve SEO. Since social media search is becoming more powerful, many marketers think that social media will dominate Google. This means social shares and audience engagements contribute as much to conversions and sales as Google SEO.
No matter where you post video ads, all advertisers should use basic SEO strategies to improve their reach. Optimize all videos for keywords (and hashtags for paid social ads). Add these keywords to the video's title and description. Host the video directly on each platform to get the most benefits.
Dive Deeper: 17 Effective SEO Techniques to Drive Organic Traffic in 2023
8) Diversifies Your Content
While content is king, content diversity rules all. In addition to written content, businesses should include visual content in their strategy, such as online video advertising.
Every audience has different preferences – while some prefer reading content, others may like watching or listening to content. Targeting all these users will make your strategy more successful.
Types of Video Ads
There are many online video ad types that you can use in your strategy. Here are some of the most effective types.
YouTube Ads
Since YouTube has 80 million active global users, it's no surprise that the social media video giant is one of the most popular advertising channels. Advertisers also love this channel because of the different YouTube ad types they offer, which include:
Video discovery ads: ads that show up on related searches.
In-stream ads: a video ad that runs before, during or after a YouTube video (some are skippable, others aren't).
Masthead ads: videos that play on YouTube's top home feed with no sound.
Dive Deeper: How to Pick the Right YouTube Ad Types for Your E-commerce Business
Instagram and Facebook Ads
Social media giants Instagram and Facebook are also popular online video channels for digital video advertising campaigns. 91% of users watch Instagram videos weekly, while there are 8 billion Facebook video views daily.
There are different options for Instagram and Facebook video ads. These include:
Carousel ads: single ad with a maximum of 10 images or video clips, each containing its own clickable link.
Slideshow: short videos comprised of images and text.
Instant experiences: contains videos, images, carousels, and tilt-to-pan photos in one ad.
Collection: video with four grid images.
In-stream reserve: ads that appear on Facebook Watch.
Since Facebook owns Instagram, you can use Facebook Ads Manager to set up campaigns for both platforms.
Dive Deeper: Facebook Ads E-commerce Case Studies that Increased ROAS
Stories Ads
These Instagram and Facebook video ads are different from those we mentioned previously. They only appear in Facebook and Instagram stories, showing for a maximum of 15 seconds on Facebook and 10 seconds on Instagram.
There are many reasons why businesses should take advantage of a Stories digital video advertising campaign. One billion stories are posted daily on Facebook, and Instagram Stories, reaching up to 996 million users.
Stories ads allow advertisers to choose a number of ad objectives, including:
App or software installs
Brand awareness
Reach
Conversions
Lead generation
From here, Ad Manager will suggest different video ad strategies to accomplish these goals.
Dive Deeper: How to Create Instagram Stories Ads that Your Ideal Customer Will Swipe Up
CTV Ads
Connected TV (CTV) ads are a form of digital video advertising that connects to various devices. While smartphones are obvious examples, CTV ads will also appear on:
gaming consoles
smart TVs
other OTT (direct-to-consumer video content platform, such as Netflix or Hulu) devices
There are many reasons why brands should use CTV ads, and we can start by looking at the market for these devices. 53% of U.S. households have at least one gaming device, and 8 in 10 own a smart TV.
Since these ads connect to the internet, CTV ads segment by audience and content channels. This content is still produced specifically for television and looks more similar to a commercial than other types of advertising, such as a banner ad.
Dive Deeper: Hulu Advertising 101: A Guide to Running Streaming TV Ads
Interactive Video
Interactive digital video advertising offer tools for viewers to give their input. Some common examples include forms, polls and surveys.
However, most people are familiar with mobile game ads. These ads allow users to play a game demo without going to a different page.
Shoot Bubble is one of the best examples, where users can shoot the colored bubbles on the app, giving them a preview of the game.
Native Video Ads
Native video ads look like traditional organic posts, even though they still have a "Sponsored" tag: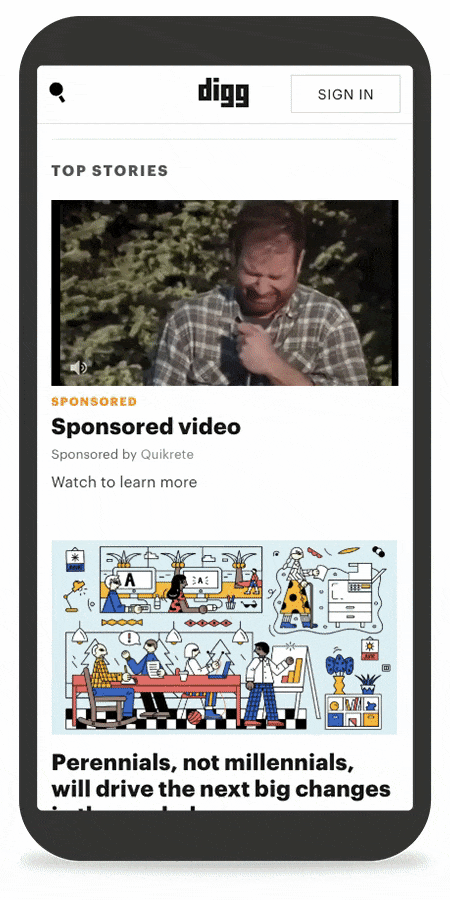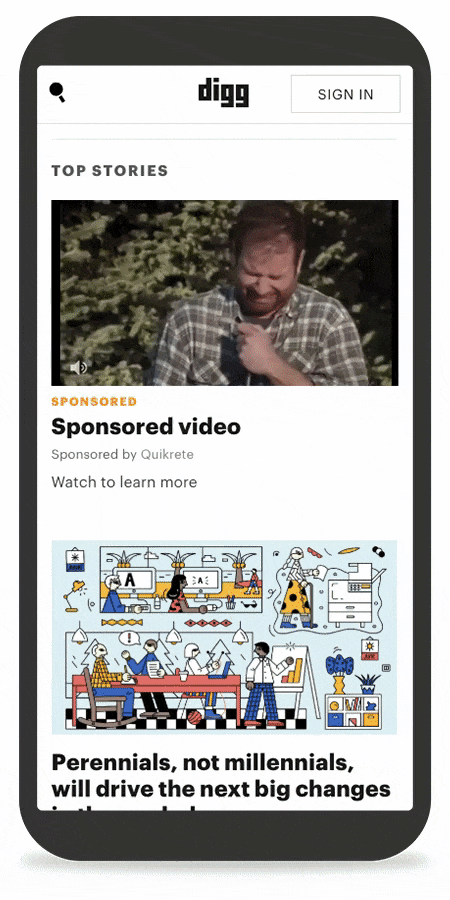 These ads are better at targeting a specific audience, engaging users more than other ads. This is why native advertising accounted for 56% of ad spending in 2022.
With native video ad campaigns, you can place these ads anywhere, such as YouTube, major social media channels, and even news websites. For example, native Facebook video ads can resemble a branded post, blending with organic content.
Dive Deeper: Native Advertising for SaaS: A Perfect Alternative to Facebook Ads
Explainer Videos
Explainer video ads are a form of video marketing that educates viewers about your company, why your products and services matter and why your audience should care about you. They are versatile, and you can post them as YouTube or Facebook video ads.
Since 96% of people watched an explainer video to learn more about a product or service, this is a valuable video advertising type to include in your strategy.
There are different ways to go about these ads. Some brands compare their products to competitors, highlighting why they're superior. You can highlight what makes your product stand out. The videos also don't have to be about your brand – they can address a need or pain point.
The best explainer videos are longer than other ads but under three minutes. They also aim to answer these questions:
What is your viewer's problem?
How does your brand or product/service solve this problem?
Why should your audience listen to you and use your product/service?
All explainer videos end with a strong CTA.
Take Taco Bell's "Breakfast with Peter" commercial, where comedian Pete (or in this case, Peter) Davidson encourages viewers to eat the Breakfast Crunchwrap every morning. The commercial is comical but explains the deliciousness of the Breakfast Crunchwrap, and Taco Bell ends the commercial with a CTA to order on the app.
Dive Deeper: How to Craft a High Converting Explainer Video
Testimonials
Testimonial videos are a type of video marketing that takes word-of-mouth a step further. They feature real customers who rave about the positive experiences they've had with your brand and products/services.
39% of people say testimonial videos are effective because these videos do the best job of illustrating the impact that a product or service has over lives.
Authenticity is the key when creating a high-quality testimonial video. They shouldn't be scripted; you should give your customers free rein to share their real experiences.
Salesforce does this with their customer testimonial, "Data + AI Help Dr. Oetker Rise to Customer Expectations." Several representatives of the Dr. Oetker brand explain why their baking products are significant in German households, how they understand customer needs, and how Salesforce is helping them with their data-driven efforts.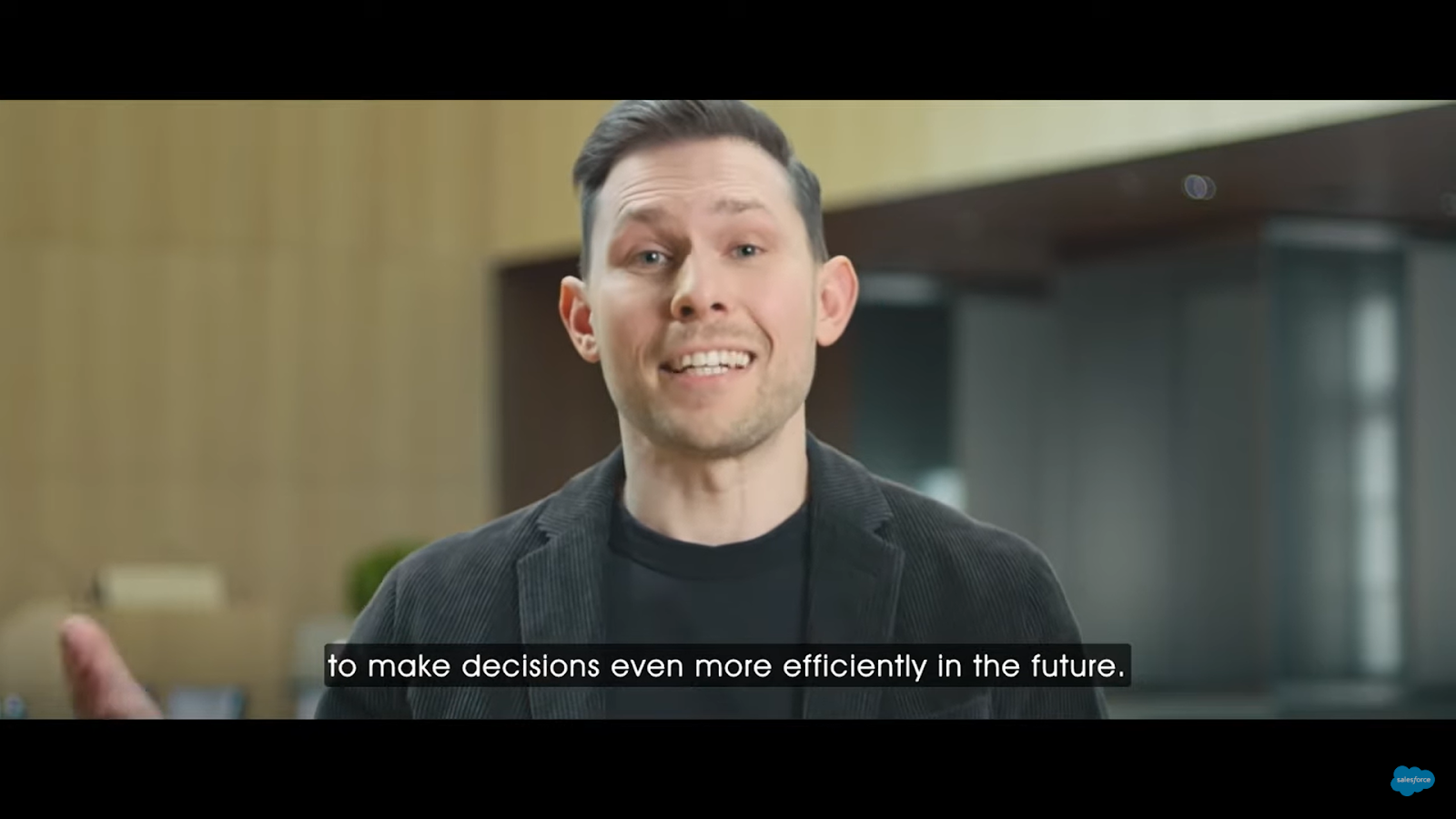 Using the Benefits of Video Ads to Create a Paid Advertising Strategy
There are many benefits of video ads. Since video is shareable, businesses can reach a wider audience. Videos are also optimized for mobile devices, improve SEO, and diversify content. Businesses can get creative with the various formats while staying on brand.
These are all reasons why an effective video advertising strategy can result in more conversions and an excellent ROI.
But there may come a time when you'll need help with your paid advertising efforts. This is where we come in. We can use different techniques on various channels – from Facebook to Google – and manage your campaign across all channels.
If you're ready to grow your business with video ads, Single Grain's ad experts can help!👇