Are you bored of creating the usual SEO reports covering the standard metrics that your clients are already expecting? 
Content remains king as SEO is one of the crucial traffic sources. Businesses still deploy a wide range of SEO techniques to drive organic traffic because it's one of the best ways of growing authority and brand awareness naturally.
However, with the massive growth in SEO spending, the competition has become fierce. If you want to stay ahead, it's necessary to pay attention to unique metrics. Implement them in your SEO reports to impress your clients and keep them ahead of the competition.
Keep reading to learn what the most important underrated SEO metrics are and how they impact website ranking.
---
---
What Is an SEO Report?
An SEO report "is a short and concise data-driven document that provides an overview of the organic performance of a website in the search engines."
It is an efficient way to show your client or boss (or yourself) meaningful insights and the ROI of the SEO work that has been done via an easy-to-view spreadsheet. 
This report measures your SEO efforts and usually includes these metrics:
Organic traffic
Organic clicks
Impressions
Top landing pages
Top converting pages
CTR
Conversion rate
Top ranking keywords
Backlinks
Site authority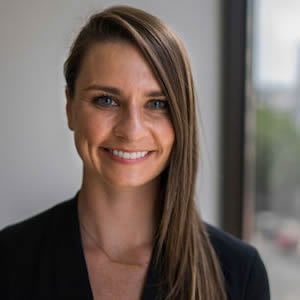 Jacqueline Foster

Demand Generation Marketing, Lever.co

We can count on them to bring new ideas to the table consistently
10 Underrated SEO Reporting Metrics That'll Impress Your Clients
1) Backlinks and Internal Links
Backlinks play a crucial role in the SEO ranking of any website. It's a way for search engines to determine the sources you are linking to and from. For example, if several higher-authority sites link to your client's website, it'll likely rank higher in the SERPs.
Every SEO report needs to include a detailed analysis of your backlink profile: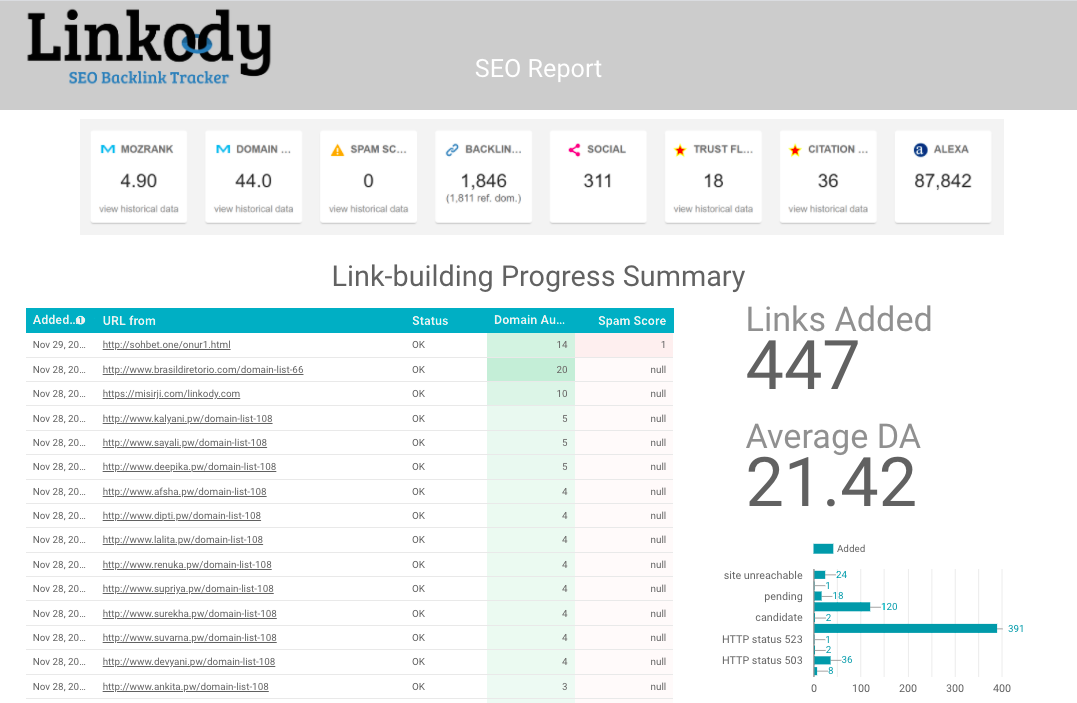 There's a wide range of tools to choose from, or you can use a backlinks API to generate unique reports for your websites: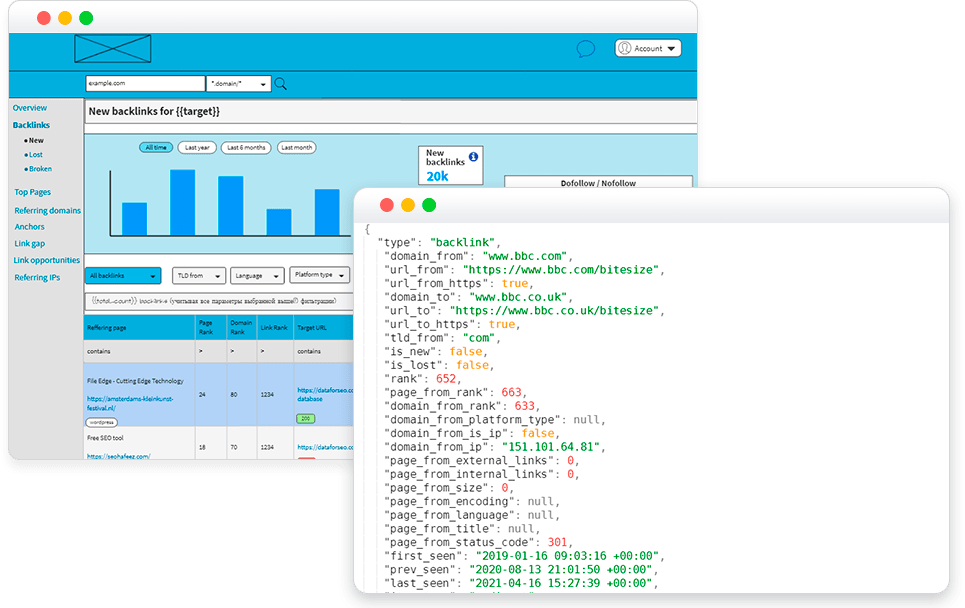 Aside from examining external links, you need to pay close attention to the internal link structure, which take visitors from one page of the website to another. Their importance is two-fold:
They help the user navigate to valuable resources without leaving the website.
But, more importantly, they guide the search engines to crawl quickly and index web pages. A good interlinking structure should resemble a pyramid, with the home page being the top.
Without a good internal link structure, some pages on the website will remain invisible to the search engine.
Performing a detailed backlink and internal link structure will show potential gaps that need filling for better ranking. Ensure that this metric is a part of your SEO report. It'll impress your clients.
Dive Deeper:
* How to Implement Internal Linking for SEO (Step-by-Step)
* 12 SEO Report Templates to Help You Prepare Your Next SEO Report
* 10 Most Important Google Ranking Factors (& How to Optimize for Them!)

2) Brand Search Metrics
Good branding helps people remember your business, which increases the chances of them coming back for more products or services from you. This isn't easy to achieve, but SEO metrics can help a lot.
There are many ways of tracking brand awareness, and many marketers oversee SEO metrics that point to it.
Brand keywords ranking usually ends up in the report as a regular metric. Even though it shows the overall volume of keywords a website ranks for, it's crucial to separate brand keywords from non-brand ones. That way, you'll get a more realistic picture of your non-brand keyword ranking, as brand keywords tell a different story.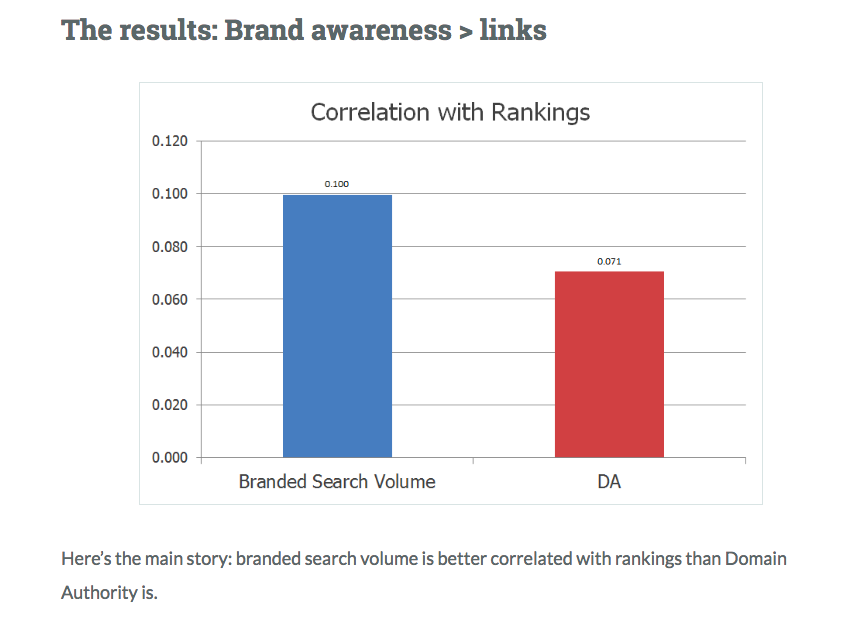 They show brand awareness through the size of search volume. If you notice that your client's brand terms are growing over time, that's a good sign. It shows awareness of their brand is steadily increasing.
On the other hand, if the search volume is not growing or going down, it's time to explore the latest brand awareness growth trends. Implement them in your client's marketing strategy and use SEO metrics to track progress over time.
Dive Deeper: Targeting Branded vs. SEO Keywords: Which Should You Focus On?
3) Keyword Reach and Average Position
Plenty of SEO marketers boast of high ranking on a particular set of keywords. Unfortunately, they often overlook the importance of keyword reach. It's also important to rank for a wide range of keywords, allowing your clients to reach out to a higher number of potential visitors.
That's why you need to pay attention to the range of keywords and the position: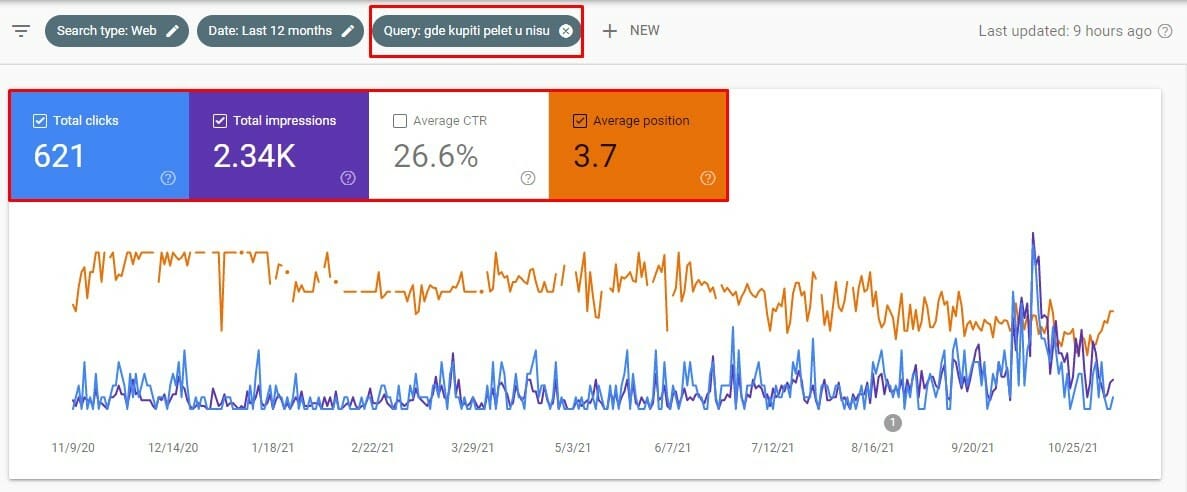 When you access Google Search Console, examine the total keyword count. It shows all the keywords that the content on your website ranks for in the first 100 results in Google SERPs.
There's a great significance in exploring keyword reach. You can use the ranking information to broaden the scope of content to reach more people. This type of data helps you craft a more effective content marketing strategy.
You can come up with topics related to your niche and assist clients in building credibility.
The more content your client makes, the better the keyword reach will be, resulting in more organic growth.
After achieving that, it's time to focus on content optimization strategies to improve the average position of your keyword ranking.
Make this metric a standard part of your SEO report and use it to stand out from other SEO marketers.
Dive Deeper: What Is a Content Optimization Tool and Why Do You Need It?
4) Conversion per Cluster
Everyone's aware of the importance of conversions across industries. But few dissect this metric in greater detail for achieving better growth.
A client's marketing funnel is split up into several pieces: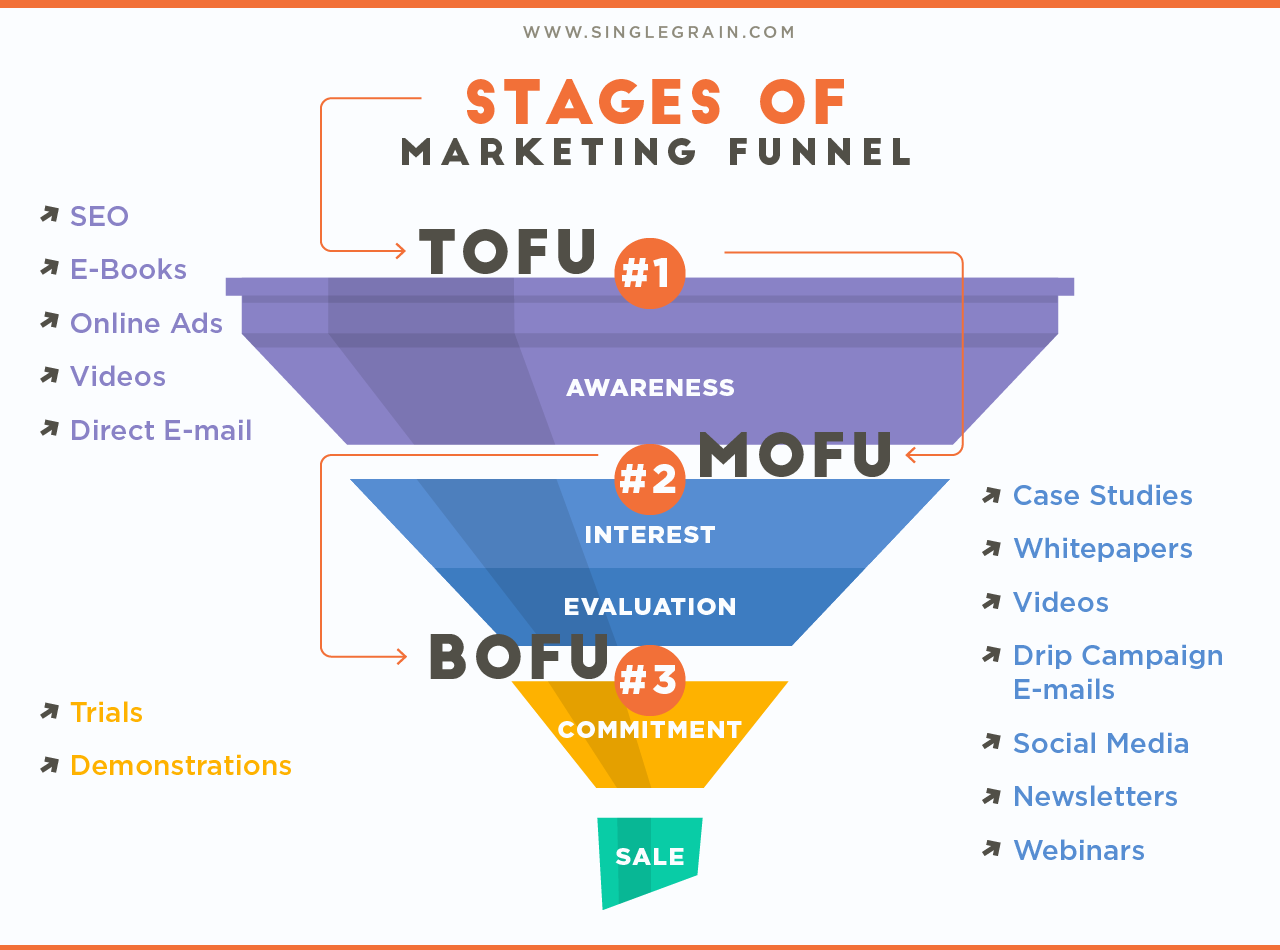 Instead of focusing on marketing conversion as a whole, you also need to take a closer look at different topic clusters in your marketing strategy. Examine the conversion rates for each of them and detect the best-performing ones.
For example, a lifestyle blog that's promoting e-books might cover topics related to fitness, health, hobbies, style, etc. While calculating the overall conversion shows the effectiveness of the whole website, exploring how each of these topics is converting is better. The data you receive will be crucial for creating future content, as you can put more effort into topic clusters that convert more customers.
To make the most of your marketing strategy, check how these topics are performing when you're promoting them in PPC campaigns, social media posts and other forms of paid marketing.
That way, you'll know how to optimize and craft an effective content strategy. Paying attention to this underrated metric can set you apart from your competitors.
Dive Deeper:
* Quick Guide to Using Topic Clusters to Improve Your SEO
* 15 Fast and Easy Ways to Improve Your Site's Conversion Rate

5) Top-Performing Pages in Comparison to Competitors
Top-performing pages are a common part of any comprehensive SEO report. However, you can always go a step further to impress your clients:
Identify who the biggest competitors are and include an overview of their top-ranking pages.
Even if your client is ranking at the top, following what competitors are doing is always necessary. You get to see what practices they're deploying to stay competitive.
Besides evaluating their page's design, structure and content, analyze their keyword ranking. In addition, make sure to check out their backlink profile.
Writing in-depth reports will allow your clients to learn from their competitors and identify potential areas for improvement. They can use the data to keep their pages at the top of the SERPs by continuously adding more value to their visitors.
Dive Deeper:
* SEO Strategies Based on Your Business' Unique Competitive Advantages
* How to Perform Marketing Competitor Analysis (+ 6 Best Tools Comparison)

6) Search Traffic Value
Search traffic value is one of the most important metrics that every SEO report needs to provide. It's the perfect way to show the actual value of an SEO campaign.
Traffic value is a metric that shows how much money you'd have to spend in PPC campaigns to get the same amount of traffic coming to your website. Ranking for these "money keywords" is very challenging, as thousands of businesses are trying to rank for them.
However, if you get one of your clients to rank for such a keyword, their SEO traffic value will immediately skyrocket. Ahrefs offers to track this metric, and it lets you explore which pages are the best performers:
Including this metric in a report will help your client measure the ROI of their content strategy.
7) History of Impressions Count
A great way to learn more about your client's website is to take a closer look at its history. You can learn more details about the website's growth and capture the key elements that lead to it.
History of impressions is a great way to achieve that goal. This metric is closely related to the ranking of the client's website. An impression is an appearance in search results that was displayed to a user.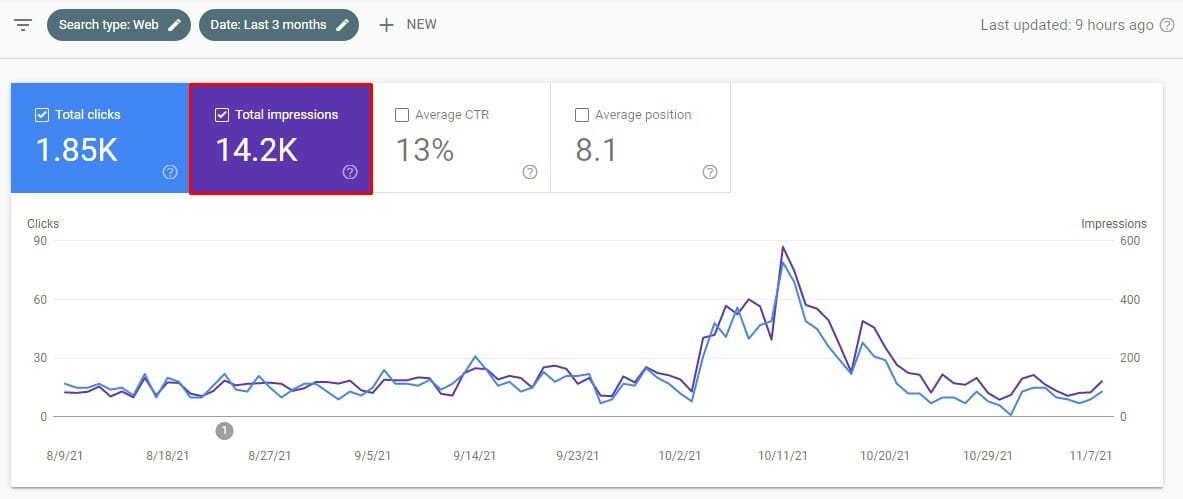 What does the number of impressions convey? As you go back to the moment you launched your website, you can see whether you're ranking for the right keywords.
Start going over the data to see whether the search terms you're ranking match the search intent of your visitors.
The goal is to detect ambiguous keywords and broader terms that you're not looking to rank for. For example, while your client is trying to rank for the keyword "software engineer" locally to grow their agency, it's a good idea to look at how they are ranking globally, as well.
If your client is also ranking for the "engineer" keyword, it is a general term. Therefore, they might be attracting visitors who are looking for other kinds of engineers. That can result in a higher bounce rate and lower ranking.
Paying attention to these ranking nuances can help you better match the user's search intent. Adding this to your client's SEO report is a great idea.
Dive Deeper: International SEO: How to Optimize Your Website to Capture a Global Audience
8) Engagement Metrics
Engagement tells the complete story of a website's user behavior. While many marketers mention bounce rates in their SEO reports, they forget to include other essential statistics such as top exit pages, time on site and other page visits.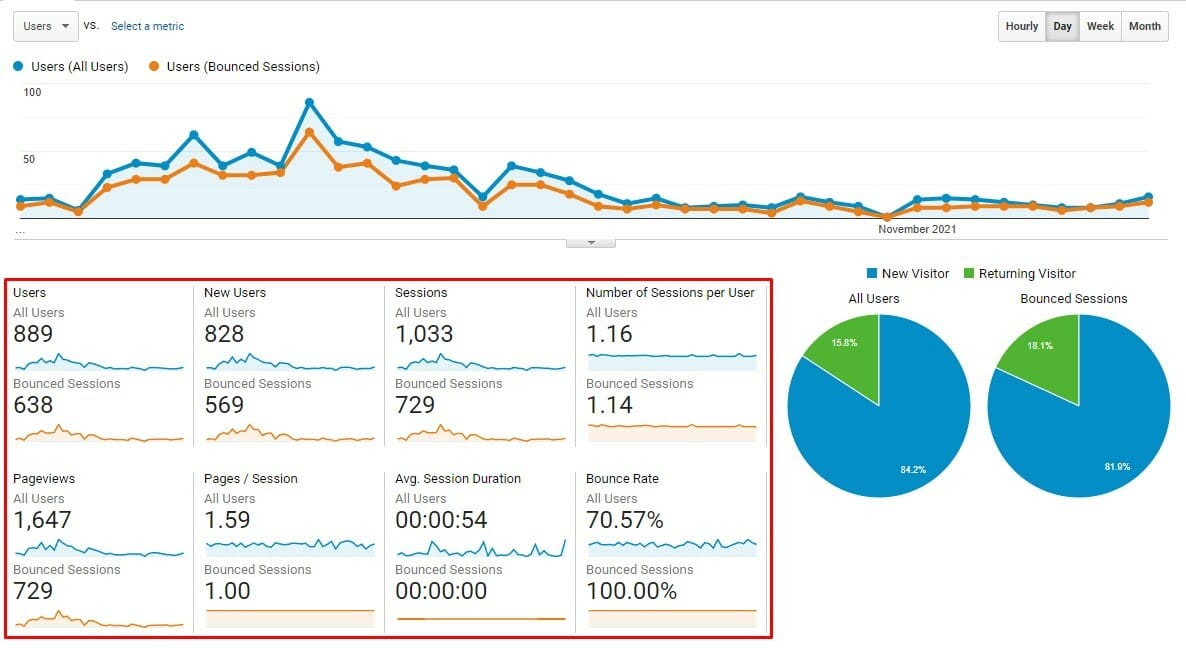 These metrics show the strong and weak points of a site:
Top exit pages — This metric will show the exit points of a website, helping you prepare an actionable strategy to change these pages' performance.
Time on site — Having an overview of time on site is another metric that shows whether your ranking matches the user intent. The longer time users spend on your site, the better.
Other page visits — Page visits are the perfect representations of a customer's journey on a website. It tells a lot about the way people navigate through your site.
Make these engagement metrics a standard part of your SEO report. Your clients can use the data to understand their site structure better and deploy other tools such as heat maps to get an even better understanding of their user behavior.
Making further optimizations becomes much more manageable as every decision you make stems from abundant factual data.
Dive Deeper: 7 Mistakes in UI and UX That Are Costing You Engagement
9) User-to-Session Ratio
The number of sessions shows how many interactions with the website visitors have. Every visit to the site counts as a single session. Therefore, a single user can take multiple sessions.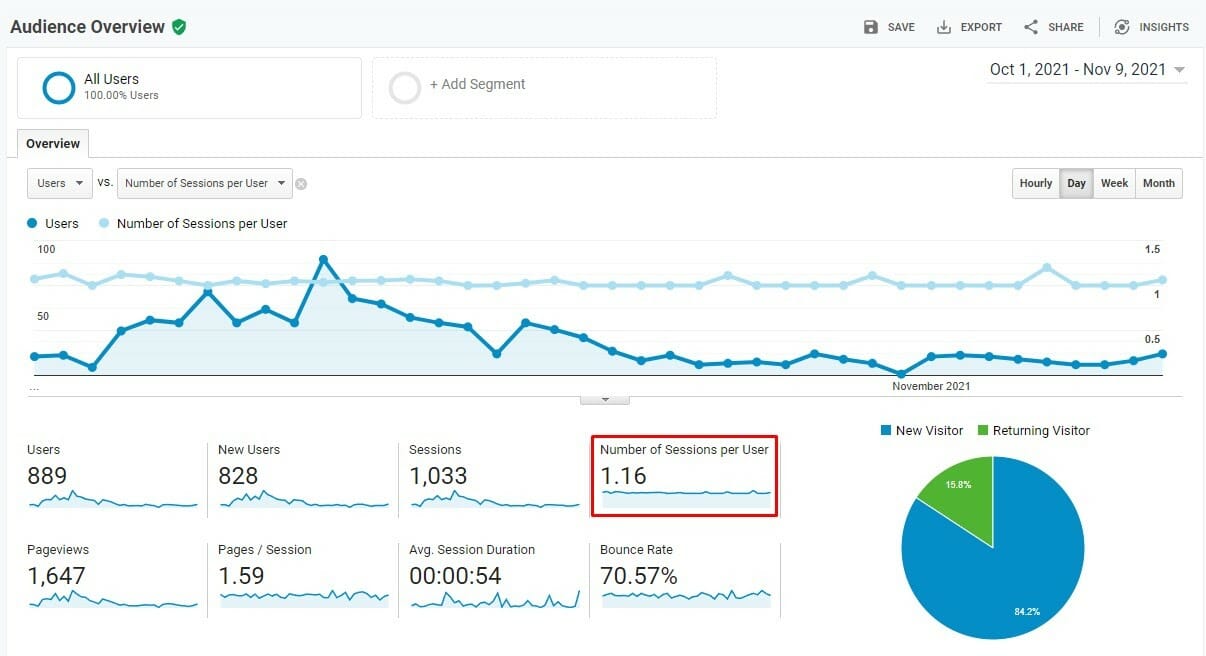 The user-to-session ratio is important because it shows the relevancy of the website content.
For example, the ratio of 1 is a bad sign, as it shows that people visit the site, have one session and don't come back. A healthy ratio is above 1, meaning that people gladly return to the website for more quality content.
Keep in mind that the user-to-session ratio greatly varies throughout the year, especially for e-commerce websites. Holiday periods will see an increase in ratio as more users explore what's available on the website. Given that those metrics are unreal, take those outside of the holiday season as more realistic ones.
10) Domain Authority
Moz has a Domain Authority metric to show whether a particular site has the potential to rank well. It combines various statistics to present the domain authority of a whole website, as well as for individual pages.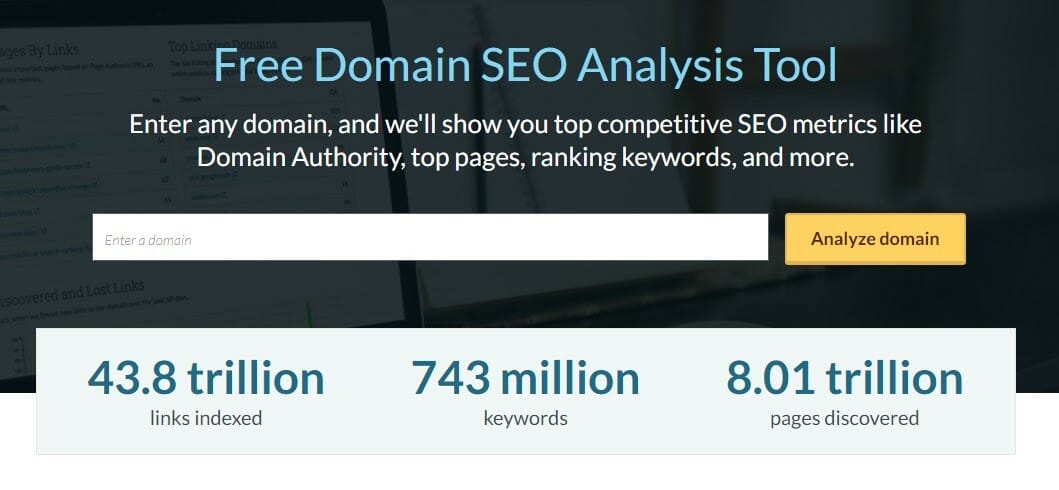 The DA value ranges from 1 to 100, the latter being the best. A website with a higher DA value is perceived as more authoritative and will therefore rank higher.
A professional SEO report should include the DA of a website. Adding it will impress your clients, as it'll show a broad scope of metrics you're assessing in your reports.
Dive Deeper: Domain Authority: How to Increase Your Ranking Score from Scratch
Concluding Thoughts on SEO Reporting Metrics
Creating compelling SEO reports that set you apart from other content marketers requires you to be extremely detail oriented. Aside from including the standard metrics, it's necessary to showcase additional metrics that can significantly impact SEO optimization.
Taking that route will help you create better results for your clients, which will lead to working with more clients in the future. Stay creative and deploy a wide range of tools to create comprehensible SEO reports that make a difference and make your approach truly unique.
Hopefully you learned how to create better SEO reports with a wide variety of metrics! But if you just want an expert SEO agency to do it for you, click here.