As a business leader, you may hope to be accessible and available to anyone who wants to work with your brand, including startups and SMB clients, but we all have our capacities. At a certain point, it behooves us to be selective who we work with, for the sake of efficiency.
It's that logic that can make working with small to medium-sized businesses tricky at times.
In this post, we delve into a topic that has been debated among digital marketing agencies for years: Should you work with an SMB client?
We'll break down some of the drawbacks to working with SMBs and discuss some of the attractive reasons why you should give it a second thought.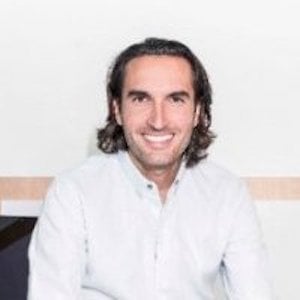 Yaniv Masjedi
CMO, Nextiva
Their expertise has helped Nextiva grow its brand and overall business
Understanding the Playing Field of SMBs
The key to achieving success when dealing with SMB clients lies in the art of minimizing churn rates. Although some agencies hold the notion that SMB clients might exhibit higher churn rates, it is crucial to realize that this doesn't have to be the case.
In setting the right expectations and goals when working with an SMB client, you can establish a lucrative, long-lasting relationship that you can be proud to be part of.
When contemplating whether to engage with SMB clients, you should maintain an ethical perspective. Now, that might seem obvious, but your primary focus should revolve around aiding these businesses in their growth and development since they're likely still developing as an entity.
Your role in working with an SMB will look different than with a large enterprise:
With large enterprises, your role will be more experimental with the hopes of expanding their presence.
With an SMB client, your role will be more precise and concentrated on helping them break out of a plateau state.
Usually, SMBs seek the help of a third-party vendor or partner to reach the next stage of their growth journey. And, just a heads up, it's usually a really tense process as they journey toward escalating their brand. 😳
Now, it's not to say that profits aren't still crucial on your end of the deal, but they should not be the sole motivation for working with SMB clients.
Instead, fostering long-term relationships and helping clients achieve growth are equally vital objectives: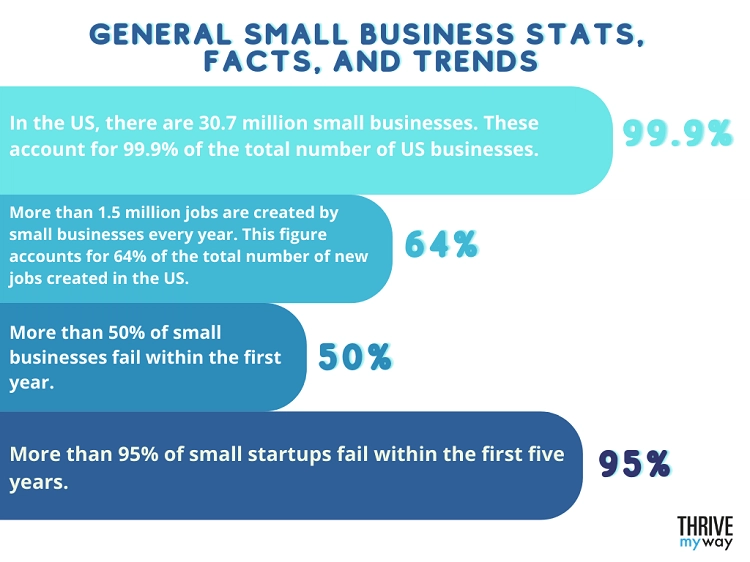 Take that last statistic to heart for a moment:
More than 95% of small startups fail within the first five years.
Right around the 2-3-year mark is when small businesses typically start to become profitable and begin feeling the itch to scale their brand.
That's when they start hunting for a solution like yours to help carry them to the next level of growth.
This is where you have the chance to make a difference for these kinds of companies and help them champion their way into the 5% of small businesses that do make it past five years.
Learn More: What Amazon's Marketing Strategy Can Teach SMB Owners
You Have to Be the Multi-tool They Need
To effectively reduce churn and attract SMB clients, positioning yourself as a one-stop shop presents a strategic and advantageous approach.
SMBs frequently seek comprehensive solutions that address various aspects of their operations, and having the capability to offer a diverse range of services can be highly appealing to them.
Unlike larger enterprise clients, who might prefer specialized services tailored to their specific needs, SMBs value the convenience and efficiency of obtaining multiple services from a single provider, which ought to be your brand in this case.
As these businesses often have limited resources, being able to access a comprehensive suite of services under one roof saves them time, effort and the complexity of managing multiple vendors.
Learn More: When Is It Acceptable to Have a High Churn Rate?
Tailoring Your Team for Success
To thrive in the realm of SMB clients, it becomes imperative to assemble a specialized team that can cater to their unique needs. While skills that may work well with mid-market or enterprise clients have their merits, they might not seamlessly translate to the dynamic SMB market.
To that end, structuring distinct teams for different client segments is a strategic move that can lead to superior outcomes and foster more satisfied clients.
Creating a team specifically geared toward serving SMB clients allows for a more focused and targeted approach. This team can be comprised of individuals who possess a deep understanding of the challenges and opportunities that SMBs face in their respective industries.
Moreover, the team members should have a penchant for creativity and innovation, as smaller businesses often require cost-effective and inventive solutions to achieve their objectives.
Building SMB Client Relationships from the Ground Up
Traditionally, we at Single Grain have catered primarily to clients with more substantial budgets ranging from $50,000 to $75,000 per month.
However, recognizing the immense potential and untapped opportunities in the SMB market, we have ventured into serving SMB clients with monthly budgets ranging from a few thousand dollars to over $10,000. This strategic shift has opened up new avenues for growth and heightened engagement with a broader spectrum of businesses.
Diving into the SMB segment allows us to tap into a diverse array of industries and work with promising startups and smaller enterprises. This expansion not only diversifies our client portfolio, but also provides a chance to make a meaningful impact on the growth trajectory of these businesses.
Moreover, it reinforces our agency's commitment to helping businesses of all sizes flourish in the digital landscape.
Discovering the True Potential of SMB Clients
It's prudent that we define what an SMB client ought to look like. In this context, we are not referring to micro-budgets or minuscule enterprises. Rather, we are targeting businesses that recognize the value of investing substantially in their digital marketing efforts to achieve their growth objectives.
These SMBs often have considerable budgets at their disposal, making them valuable clients for agencies that can cater to their specific needs.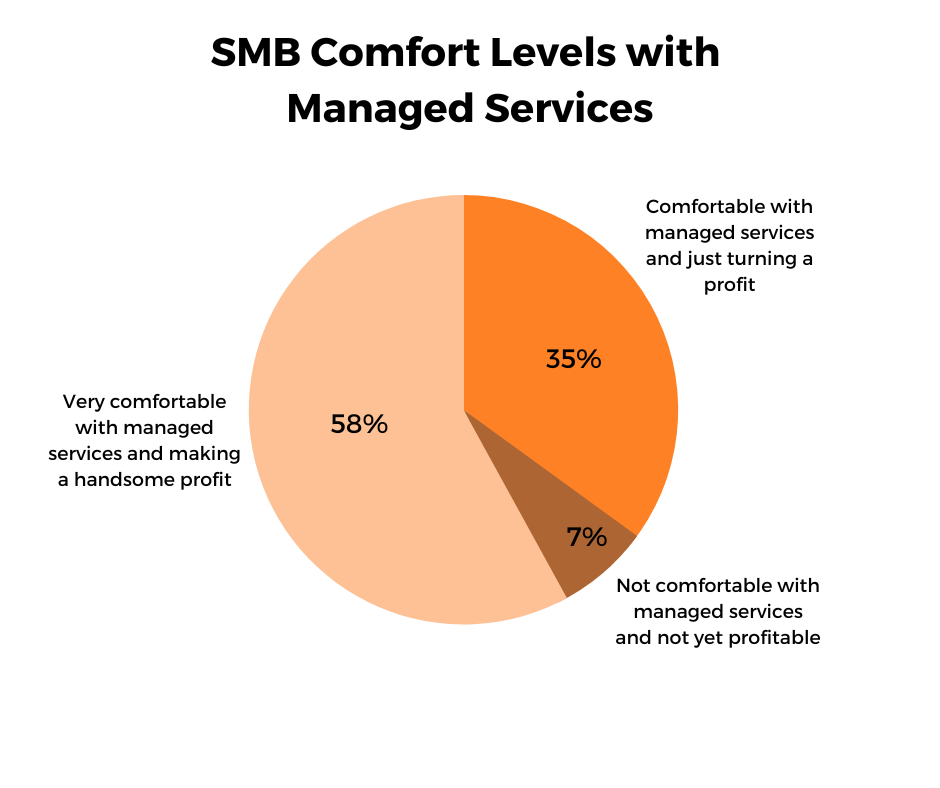 The true potential of SMB clients lies in their agility and potential for growth.
Although smaller in scale compared to large enterprises, they are often more receptive to new ideas and innovative approaches. Building strong partnerships with these businesses can result in long-lasting relationships as they grow and evolve, leading to mutually beneficial outcomes.
In Conclusion: Seize the SMB Client Opportunity
Working with SMB clients is not a one-size-fits-all decision. While there may be challenges, dismissing this market segment entirely would mean missing out on significant opportunities for growth and client retention.
By understanding the needs and preferences of SMB clients, tailoring your services accordingly to their needs, and fostering genuine relationships devoted to mutual growth, you'll bolster your reputation and build revenue through smaller relationships.
So, whether you're an established agency or a rising star in the digital marketing space, consider the true potential of collaborating with an SMB client.
Repurposed from our Marketing School podcast.