Influencer Marketing for SEO: How to Build Links with Influencer Outreach
Influencer marketing burst into the digital sphere a few years ago. It was just in time, as people were increasingly tuning out ads, and brands needed a new way to reach their audience.
Since then it's grown to be a number one marketing strategy for many. You probably already know about some of the benefits of influencer marketing:
Reach a bigger audience
Build trust
Grow your social following
Increase site traffic
Get more leads
Drive sales
If that's not enough to convince you to try influencer marketing yourself, then let's add another benefit into the mix: better SEO.
Read on to learn exactly how influencer marketing can help SEO, and how you can start building links with influencer outreach.
What Is Influencer Marketing?
Influencer marketing is a strategy that businesses use to promote their products and services by partnering with popular social media users or bloggers. Influencers usually have a large, engaged audience that brands want to reach to build credibility and even drive sales.
In some situations, a brand will pay an influencer for promoting their business, or compensate them with a free product or other benefit. In other cases, it's a mutually beneficial relationship between two brands that costs nothing other than time and effort. I'll give some examples below of different types of influencer marketing in action.
Check out this post that goes into more detail about what influencer marketing is.
More on influencer marketing:
How Influencer Marketing Can Boost Your SEO
Before I show you how to boost SEO with influencer marketing, I'll first explain why it works. The SEO benefits of influencer marketing can be direct or indirect:
Build Brand Awareness
Building your own unique audience base takes years, or even longer without the help of others. When you partner with established industry players, you can take leaps in the process.
According to a Nielsen survey, expert content from influencers is 88% more valuable than branded content for building brand awareness: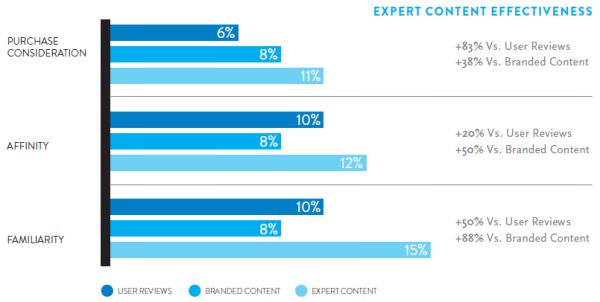 If you partner with social media users, bloggers and vloggers, you can get better reach than promoting from your own site alone.
Get Backlinks
When you reach a larger audience through influencer marketing, you also get significantly more opportunities to build backlinks. Links are one of the top three most important factors Google uses to rank pages in search.
When you partner with bloggers through guest posting, product reviews or other types of collaboration, you're almost always guaranteed a new link back to your site. Some of these might be nofollow (meaning they're flagged to not impact search rankings). But they can still impact SEO indirectly by building brand awareness and driving traffic.
Learn More: How to Get Premium Backlinks When No One Knows Who You Are
Gain Social Media Followers
SEO experts like to argue over whether social media has a direct impact on PageRank in search engines. Either way, one thing is clear: social media signals can improve SEO, indirectly or otherwise: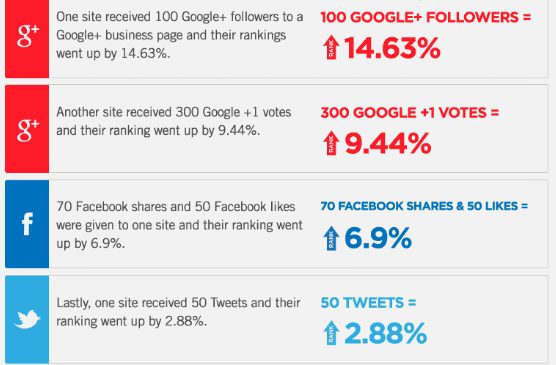 When your business engages with a new social audience, it unlocks the potential for more followers and engagement. This can lead to more site traffic, backlinks, and other factors that improve SEO.
Create More Organic Content about Your Brand
Ultimately, the more content you create through influencer marketing, the more opportunities you have for your brand to rank in Google search results.
Say your business is young and your domain authority isn't good enough to rank well. Write a guest post on Entrepreneur or collaborate on content with another high-authority site. This content will likely rank much better in search while spreading the word about your brand.
The same goes when you work with a YouTube influencer to promote your brand. It's a big opportunity to rank better in Google Video Search and regular organic results.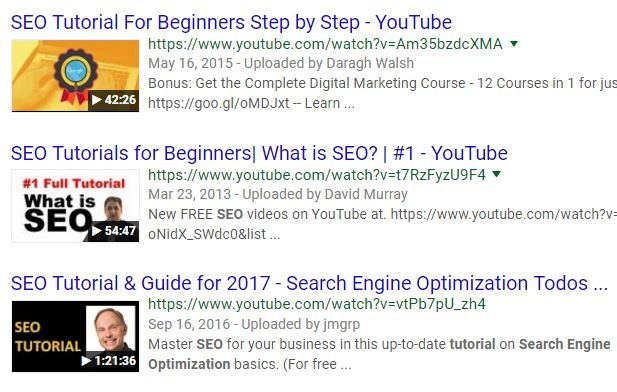 Strategies for Working with Influencers to Build Links
There are a lot of different ways to collaborate with influencers. Here are a few strategies you should focus on if building links is your main goal:
Product or Site Reviews
There are lots of bloggers out there who are willing to review your product and link back to your site. You can use AllTop or other tools to find popular blogs categorized by industry to find the right people.
When looking for influencers to review your product, make sure you check their domain authority. Bloggers who offer review opportunities tend to link back to a lot of different sites. This could negatively impact their domain authority if they're linking to a lot of low-quality sites. You don't want that kind of link juice for your website.
You can use a number of tools to compare their domain authority to yours. Moz's Open Site Explorer, for example, offers a free domain authority score based on the potential of a domain to rank in search results:

The more domain authority a site has, the more valuable their links will be for your SEO.
Guest Posting
Guest posting is a great way to grow links while collaborating with another site, free of charge. As with review sites, you should target domains that have comparable or better domain authority.
It's easy to find guest posting opportunities on sites that have published submission guidelines. Just use search queries like these to get started:
[Niche keyword] "write for us"
[Niche keyword] "contributor guidelines"
[Niche keyword] "submit a guest post"
[Niche keyword] "guest post"
[Niche keyword] "become a contributor"
Read the fine print of their guidelines and try to target blogs that allow you a dofollow link back to your website.
Learn More: The Power of Guest Blogging (And How to Get Started!)
Contest or Giveaway
Giveaways are a great way to generate buzz on social media, attract people back to your site, and get links. But you can amplify the strategy even more by working with influencers.
Here's an example:
KeVita partnered with influencers to promote a giveaway of their products. To enter, people had to follow their account, comment on the influencer's photo, and tag someone in the comment: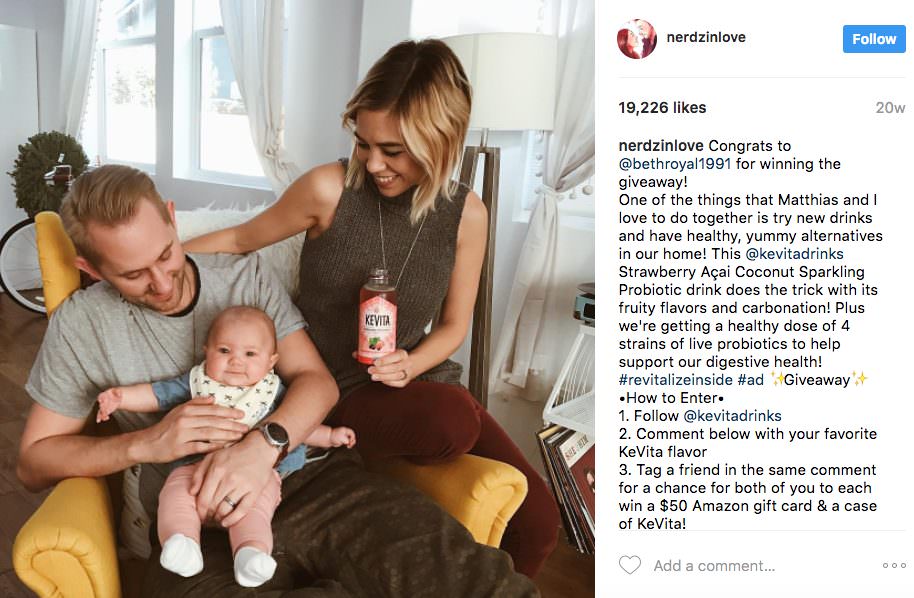 By partnering with influencers, KeVita was able to reach a much wider audience, and generate more brand buzz and site traffic. These are all good factors that can help you build links.
Discount Code for Their Readers
If you aren't prepared to give away free products to work with influencers, a discount code should be enough to start working with them and reaching a new audience.
Dealspotr can help with this. It's a platform where brands can promote their product deals and connect with blogging influencers. You provide the coupons and influencers will share them with their audience.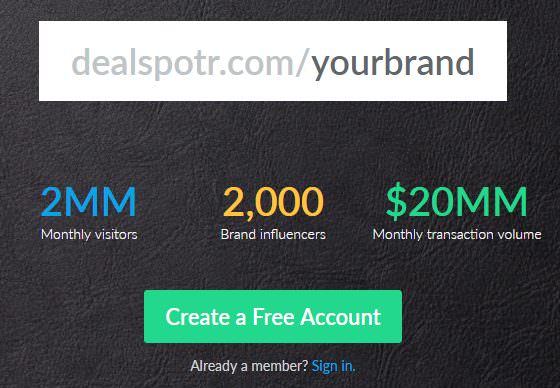 Mention the Influencer
People love to link back to and share content that features them. You can benefit from this by regularly creating blog content that mentions or features other influencers.
Roundup posts are a great way to do this: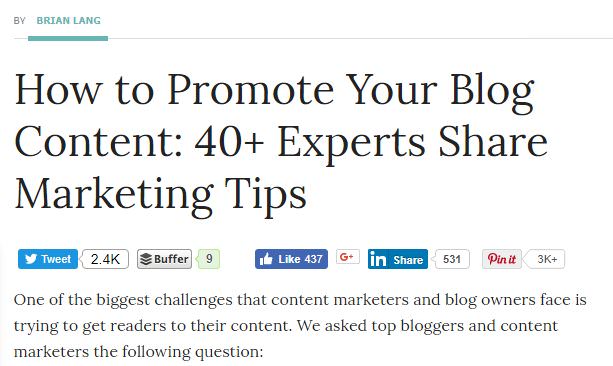 You could also quote an influencer or feature their business/product in your content.
After your content is published, reach out to them by e-mail (you can find their e-mail address with Email Hunter) to let them know they're mentioned. Provide a link to the content so they can easily share it.
Learn More:
What Is Link Roundup Link Building: The Practical Guide
The Ultimate Guide to Link Building with Content 
Contribute Your Expertise
If you take a closer look at some of the best content on the web, you'll almost always see that it was the result of collaboration between industry figures.
For example, people team up with Neil Patel all the time to create ultimate guides and in-depth reports…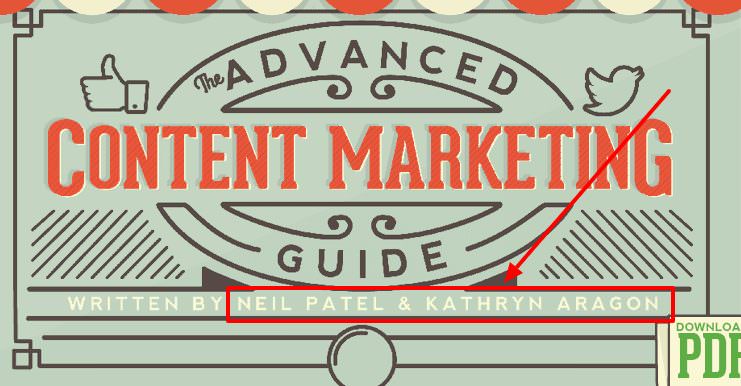 As well as a Marketing School podcast: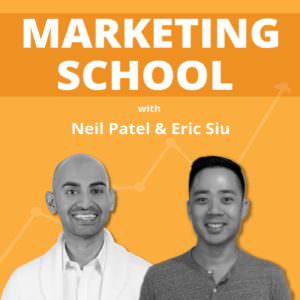 If you have some industry data that another industry player could analyze and use, or just helpful knowledge on a topic to improve their content, propose a collaboration.
Learn More: How to Choose an Influencer to Boost Your Marketing Campaign
Useful Tools for Influencer Outreach
Influencer marketing can do a lot to help you build backlinks and improve SEO. And luckily, it's easier than ever to find relevant influencers for your niche. Here are a few of the many helpful tools out there you can use:
BuzzSumo
BuzzSumo is a great tool to find both blogging and social influencers. Use it to search for keywords related to your niche and BuzzSumo will show you the most popular content on the topic: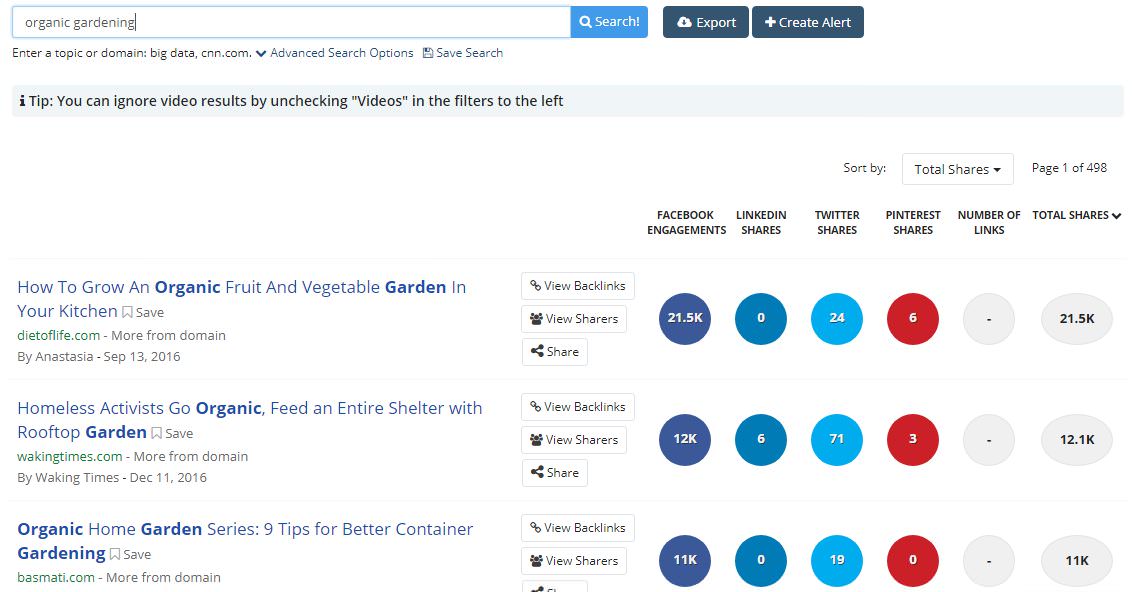 You can target the authors of that content and maybe even collaborate with them or guest post on their site to build brand reach.
If you're looking for social influencers, click the "View Sharers" button next to the content where you'll see powerful social users who like to share content related to your niche: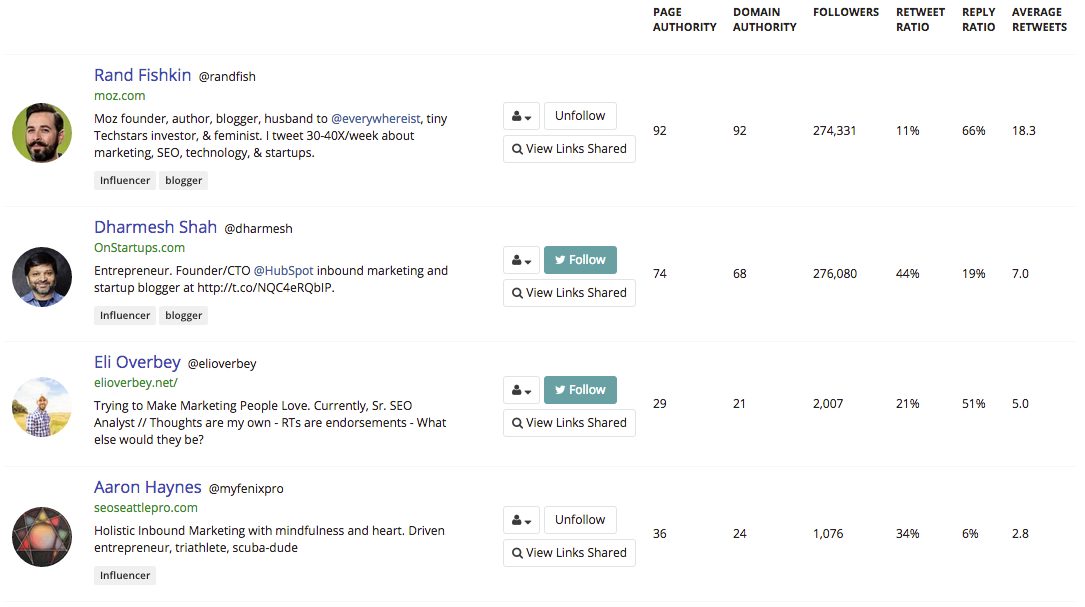 You can also search for influencers by keyword and see important data like number of followers, domain authority, etc.
HYPR
HYPR is a database of more than 10 million influencers, including bloggers and social media personalities. You can search and narrow them down based on audience demographic factors.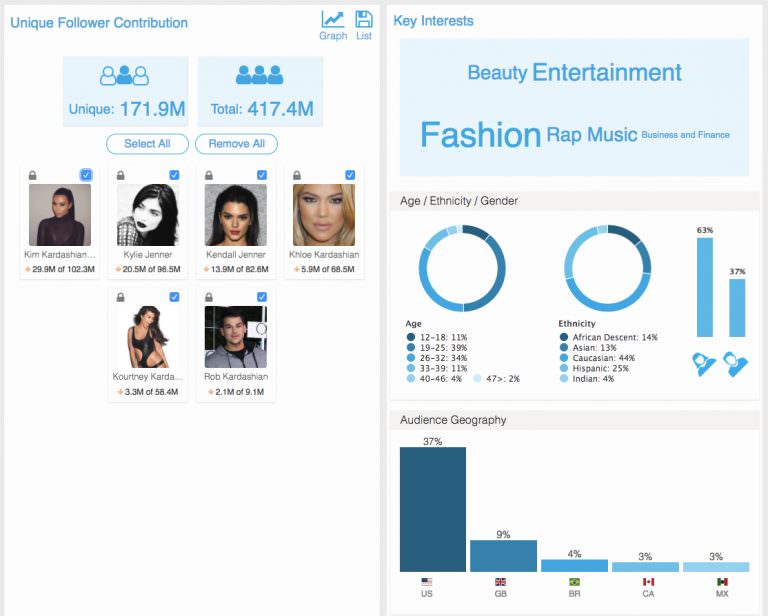 Then you can reach out to the influencers whose audience best matches yours.
Octoly
Octoly is a marketplace to find and work with YouTube influencers. All you have to do is list your product details in their marketplace, and YouTubers can apply to work with you as an influencer.

More on using YouTube to grow your business:
Influenster
If you're interested in getting product reviews, Influenster can help. Submit your product to their "VoxBoxes" program, and you can ship free samples to their database of influencers. The influencers will post product reviews on the platform and share with their social audience.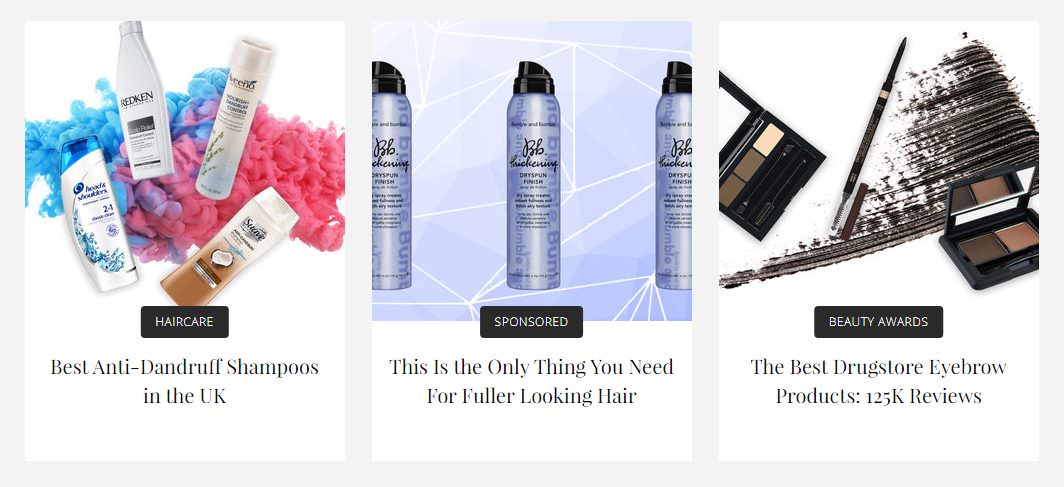 Learn More: How to Grow Your Business with Influencer Marketing
Tribegroup
Tribegroup is a marketplace where you can find and work with social media influencers to promote your brand on Facebook, Instagram, and Twitter.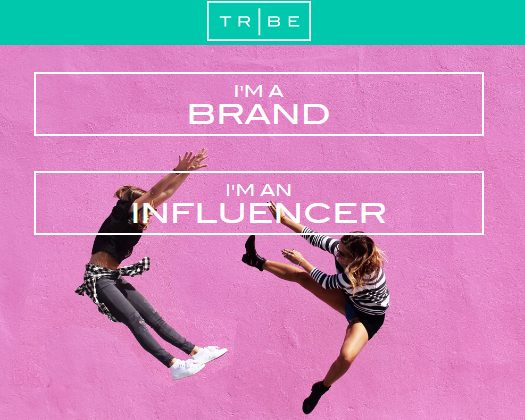 Brands upload a brief of their product and marketing campaign to the platform, then influencers can create their own unique posts about it and submit them to you for approval. If you like it, they share it.
Wrapping Up
Influencer marketing is a fast-growing business strategy. Both businesses and influencers are set up to benefit from these relationships, so the trend isn't bound to change any time soon.
Just remember that no matter what your main marketing strategies are, influencers are in a position to help. If you want to broaden brand reach, find new customers, and improve your SEO at the same time, put these tactics into action – and if you need help, you can always reach out to an influencer marketing platform.