So you want to make an explainer video (or any other piece for your video content marketing strategy) but don't know where to start?
Like with any marketing initiative, you should start where it matters: research. In this article, I'll be going through a list of tools you can use to reach the audience that's just right for your brand. I have divided the article into five sections:
Social Listening Tools
Client Surveys
Google Analytics
General Surveys
Contests and Sweepstakes
After going through these tools, I'll then address how they can be used within the context of making an explainer video. Of course, this applies to any other kind of marketing content, too.
First, a quick review of what an explainer video is and why it is important.
Learn More: How to Craft a High Converting Explainer Video
What Is an Explainer Video?
Explainer videos are just what they sound like: videos that help explain what your product or service is all about. A great explainer video is able to communicate abstract ideas in a clear and visually compelling way. They are concise and to the point.
They can be used to explain the overall problem your company is trying to solve with its product or they can be used to explain a more specific process within your organization. The idea is to both familiarize and instruct your potential customers about your offering in a visual way which, if the idea is complex, can be much easier to understand than reading about it.
Here's an example of an explainer video:
The benefit of having a well-crafted and informative video is that customers will not only appreciate the effort, they will also begin viewing you as an authority in your industry.
Explainer videos stand out from other types of video in that their primary purpose is to educate the public. This results in viewers not feeling like they are being sold something.
Click To Tweet
However, making the right explainer video begins before production. Sure, you can blindly test an idea and see if it sticks – or you can do the smart thing and do a little research to help you craft something relevant. Doing this will save you money and avoid wasting everyone's time.
1) Social Media Listening
Social media listening is more than just responding to comments on your Facebook or Twitter feed. Although it is good practice to show that there is someone behind your social media handles, it is still a somewhat reactive approach to addressing your customer's concerns.
Social media listening is actually a proactive process. Rather than waiting around for feedback about your brand, it is really about seeking relevant information to make your marketing strategy more effective.
Click To Tweet
You should be actively gathering data related to your brand on a daily basis. This will help you identify patterns and opportunities that may not be obvious from just monitoring your followers' comments.
For example, focusing on and addressing negative Facebook comments on an individual basis may not be as effective as looking at your data to determine if the negative comments are a symptom of a not-so-obvious problem.
Maybe the complaints are coming from one specific region or age group or gender, or from customers who have common interests. Whatever the case is, social listening is about identifying the underlying cause and behavior of people and being able to translate this insight into action.
Here are some helpful listening tools you can use:
Aside from being one of the most important social media management platforms in the industry, Hootsuite actually has some neat features when it comes to audience insights.
There is an analytics function, which will allow you to measure traffic and engagement across your social media handles, and there's a social media monitoring tool. The latter is particularly useful in gauging people's perception of your brand since you can filter social conversations by keywords, hashtags, and locations in multiple languages.
As per their About page, "Social Mention is a social media search and analysis platform that aggregates user generated content from across the universe into a single stream of information."
The great thing about Social Mention is that it is free and you don't even have to sign up. You can gain a great deal of insight about how your brand is being perceived by the public with a simple search. A quick query will give you information about Sentiment, Top Keywords, Top Users, Top Hashtags, and Sources.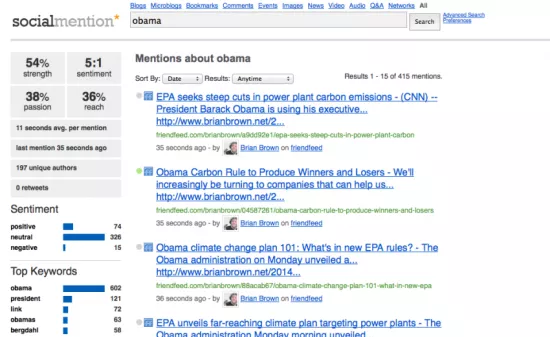 This a specific tool that helps you analyze your Twitter audience. You can search Twitter bios, or compare Twitter accounts to find overlaps. This is an ideal tool for finding new influencers in your niche.
2) Client Surveys
This tool involves asking your current base of clients questions about your brand, company and products. As opposed to someone who doesn't have a stake in your business, a paying customer is more likely to give you a piece of their mind. They are also more likely to give you the time of day to answer lengthier questionnaires. So use this to your advantage.
Using client surveys is an opportunity to ask them about pain points, what they search for online, how they found your company, what they consume, and through which channels.
But only ask questions that have a purpose. Keep them short and straight to the point. Get rid of unnecessary wording as this could inadvertently lead questions so that you may not get an honest answer.
Also, be sure to include open-ended questions in your survey as this will allow your clients to get into the grey areas. You never know; that's just where the best insight may be.
Here are 2 tools you can use to create client surveys:
Typeform specializes in building beautifully dynamic forms. To keep users engaged, Typeform presents each question one at a time. It also allows you to add logic so that subsequent questions are based on previous selections. With the Pro account, you'll be able to integrate with other services like MailChimp or Google Sheets. Typeform uses a Freemium business model, so be sure to check out which plan has the features you need.
Not only does SurveyMonkey provide customizable surveys, it also offers paid programs for data analysis, sample selections, bias elimination, and data representation tools. The pricing is a little more steep because of its robust tool set and also because it is geared more towards larger enterprises. Still, there is a free basic plan you can test to get a feel of what their survey tool is all about.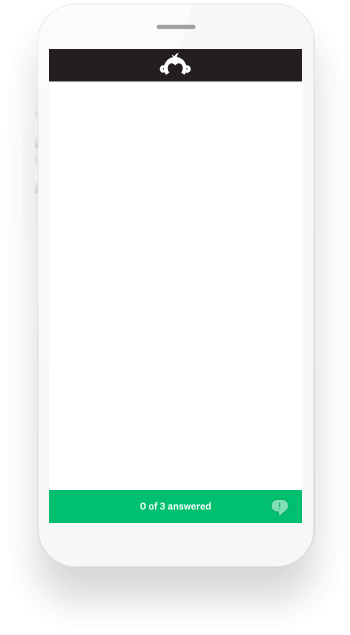 3) Google Analytics
Believe it or not, you can do a lot of your own research without having to hire a third-party solution. Google Analytics is free to use and is easy to set up. It is an extremely powerful tool you can use to gather information on the types of users who are visiting your site. Understanding who they are will help you craft relevant content.
Learn More: How to Set Up Goals and Funnels in Google Analytics
Here's a rundown of some of the most important information you'll be able to gather from the generated reports: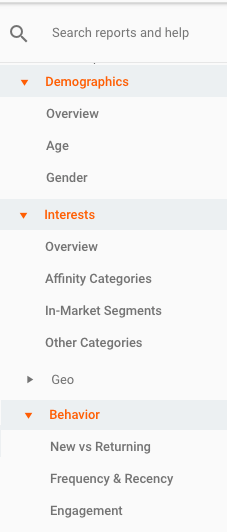 Demographics
In this report you'll be able to segment your audience by:
This report will give you an Age and Gender breakdown of users visiting your site. For example, say your data shows that the majority of visitors are females aged 18-25. Knowing this will help you shape your content so that it is even more relevant to this audience. It's also a sign that you should be targeting this demographic via other channels.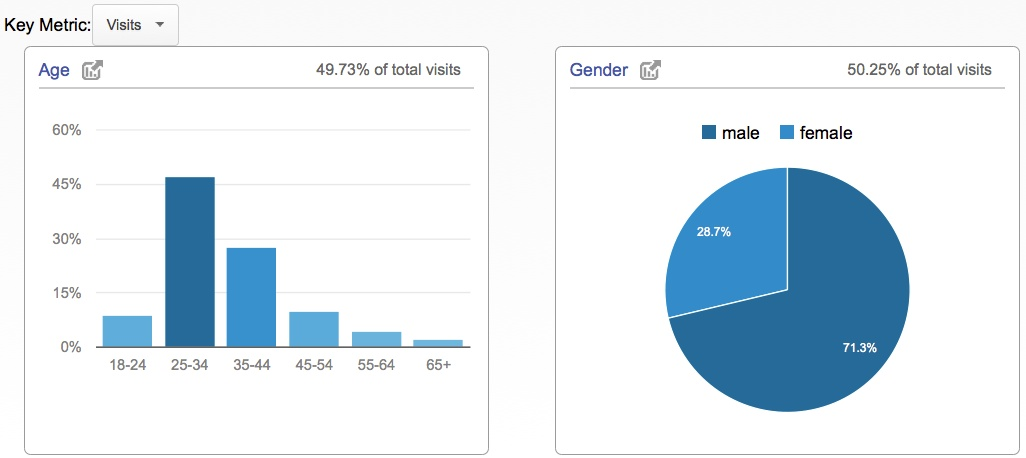 Interests
In this report you'll be able to segment your audience by:
Affinity Categories
In-Market Segments
Filtering your report by Affinity Categories will allow you to see which categories your visitors have an interest in (e.g. Sports Fan, Cooking Enthusiast). You'll also learn about product-purchase interest, which can give you an idea about your visitors' purchasing behavior.

Note that Google Analytics will collect data on browsing activity where cookie and Device Advertising IDs are present. This means that you'll only gather interest data from users who have this enabled.
Check out this five-minute podcast to learn: 7 Metrics You Ought to Monitor in Google Analytics
Behavior
This report will allow you to segment your audience by:
New vs. Returning
Frequency and Recency
Engagement
Here you'll be able to track new and returning visitors and measure their engagement and overall impact with your website.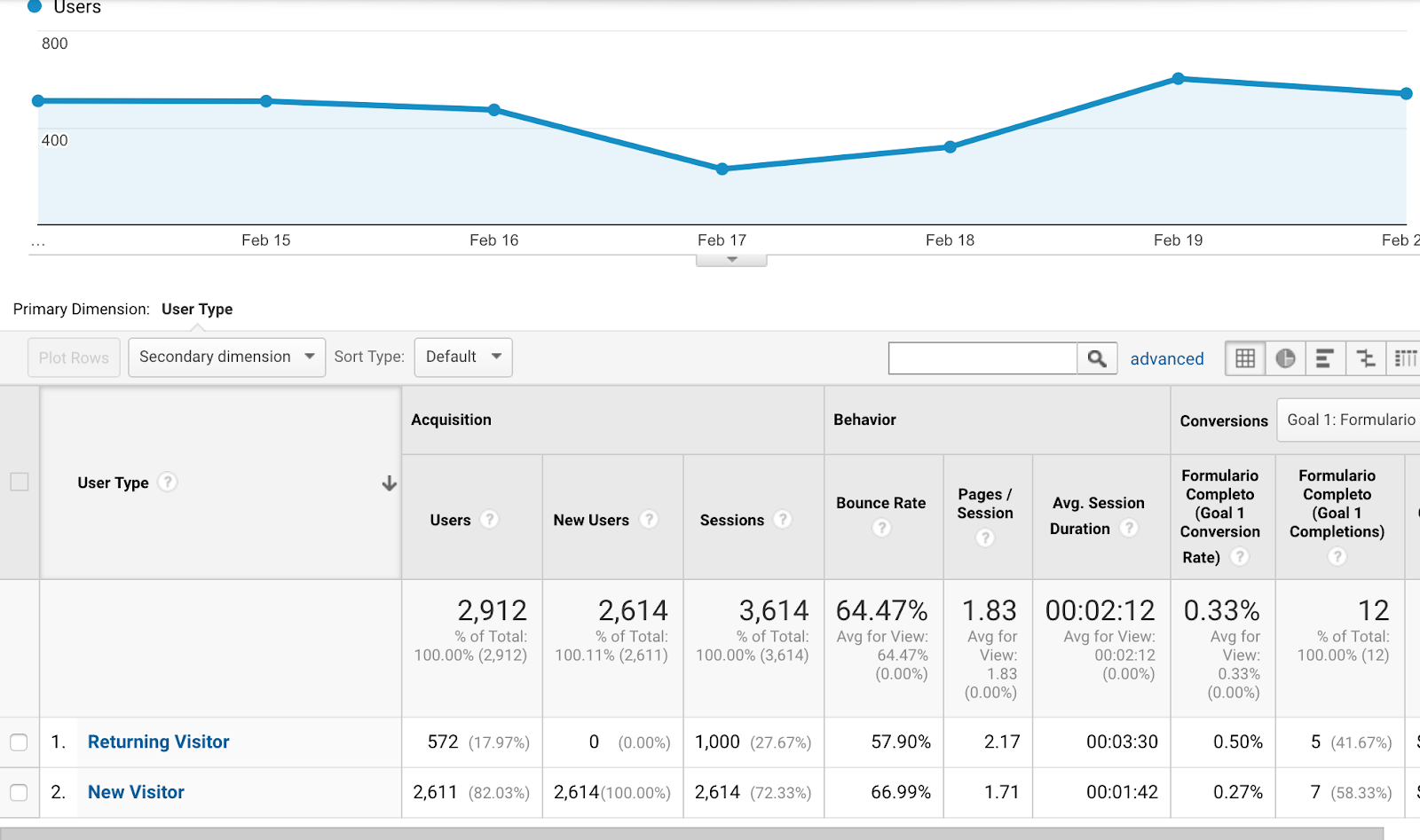 There are many other metrics you can explore. The key is identifying which aspect of your traffic is yielding the best results and use that to inform your business strategy.
4) General Surveys
These types of surveys are aimed at the general public instead of just your clients, which means that they are broader in nature. This type of survey may not afford you the luxury of presenting participants with multipage questionnaires, since people without a vested interest in your brand are likely to have shorter attention spans about your topic.
It is recommended to be as economical as possible. In fact, general surveys can be as short as one question, just as long as it helps you measure something specific.
Twitter Survey
Luckily, in this day and age, you can easily gauge people's attitudes from the comfort of your own computer. If you have a Twitter account, you can create and run a Twitter poll right from the compose box.
Here's how:
Tap the compose new Tweet button
Tap the add poll icon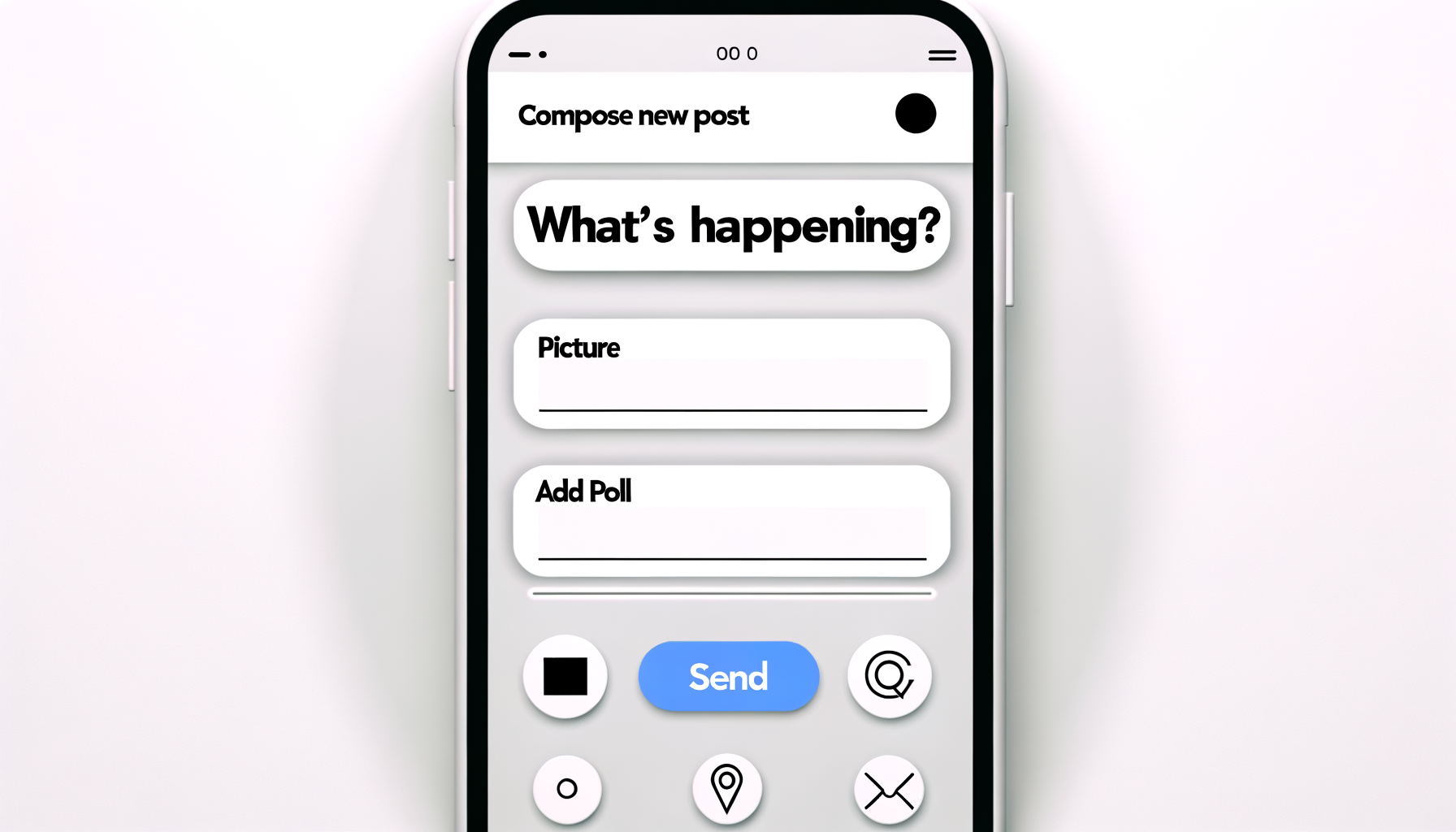 Type your poll question into the main compose box. You can use up to the maximum character count in your poll question.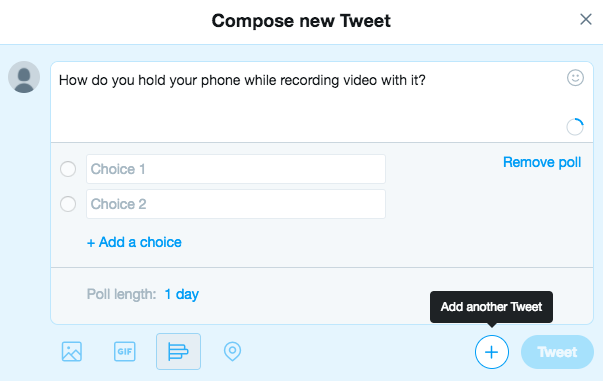 Insert your first poll option into the Choice 1 box, and your second poll option into the Choice 2 box. You can use up to 25 characters for each option.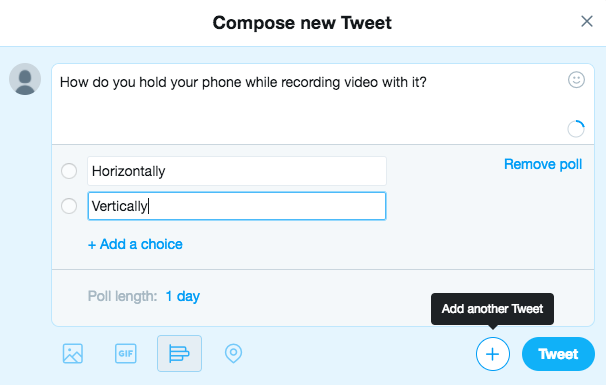 Tap + Add a choice to add additional options to your poll. Your poll can have up to four options.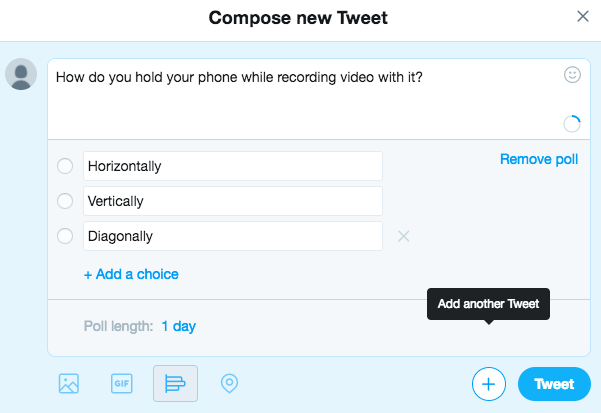 Your poll's duration defaults to one day. You can change the duration of your poll by tapping 1 day and adjusting the days, hours, and minutes. The minimum amount of time for a poll is 5 minutes, and the maximum is 7 days.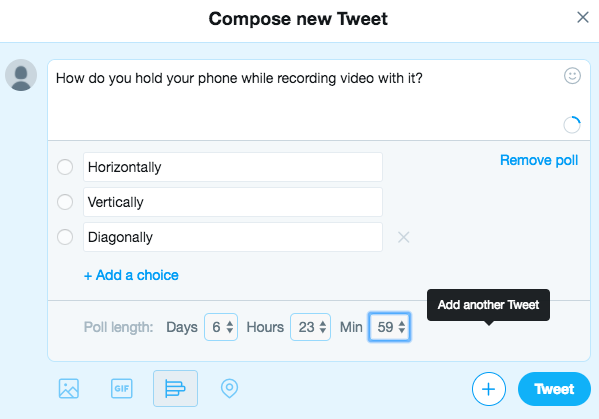 Tap the Tweet button to post the poll.
Google Surveys
Or if you want to have more reach and be more scientific about it, you can pay for a service like Google Consumer Survey.
Here are the ten different types of surveys you can run on GCS.
Single Answer – The user can choose one answer from seven options.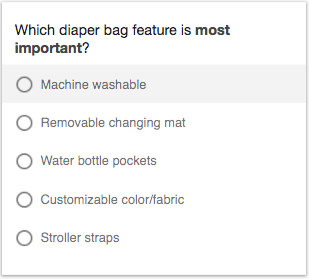 Two Choices with Image – Users will see two answer options with the uploaded image of your choice.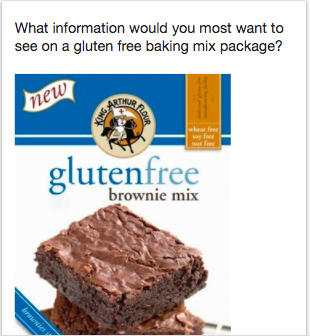 Multiple Answers – Up to seven options can be shown at once, including "None of the above." Users can select one or more options.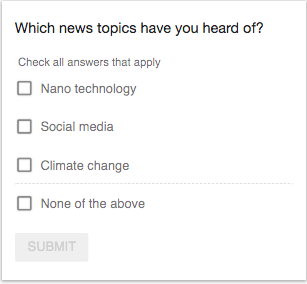 Multiple Answers with Image – Displays a large image with up to seven options shown at once, including "None of the above." Users can select one or more options.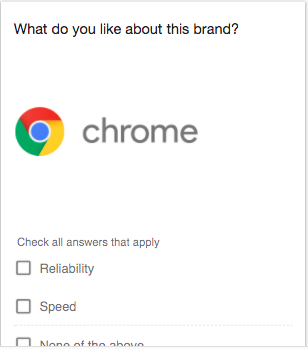 Rating Scale – Users can answer with a 5-, 7-, 10-, or 11-star rating scale (e.g. "Not important" to "Very important").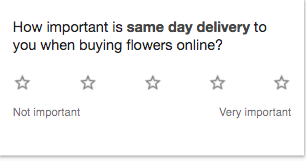 Rating Scale with Text – Users can rate how they feel about a statement with a 5-, 7-, 10-, or 11-star rating scale (e.g. "Not familiar" to "Very familiar").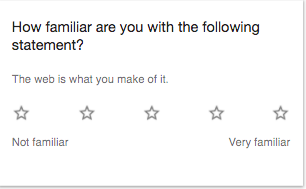 Rating Scale with Image – Users can rate how they feel about a statement with a5-, 7-, 10-, or 11-star rating scale (e.g. "Not familiar" to "Very familiar").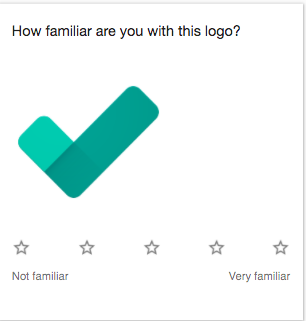 Open-Ended – Users can enter one to two word answers or a short phrase.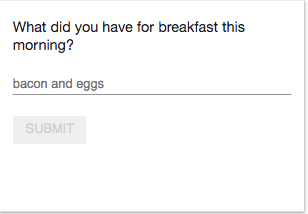 Open-Ended with Image – Ask the respondents an open-ended question with an uploaded image of your choice.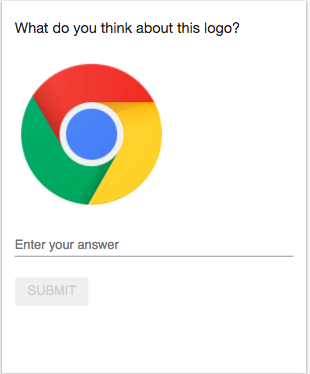 Side-by-Side Images – Displays two thumbnail images and asks the respondent to pick one.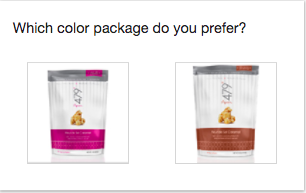 Sweepstakes & Contests
Sweepstakes is a "promotional scheme in which prizes are given to winners selected at random from the entries received. They do not require a purchase, otherwise it would become a lottery."
Using sweepstakes and contests for your audience research are a great way of gathering information from the public. The prize incentive is likely to attract more people to participate, meaning you'll be able to gather more data. Plus, you'll spend less energy convincing people to take part in it, as the possibility of their winning a prize will do the trick for you. It also affords you the opportunity to ask more questions.
Here are five tools that make it easy to run a social media contest.

Just know that it's not simply a matter of putting up a survey and offering some random prize. If your survey is made for a specific target, then make sure the prize is aligned with what the audience would be interested in. For example, if you are running a clients-only contest, a prize related to your company (coupon, discount, extras) is probably a better fit than the all-too-common iPad prize everyone is used to seeing all over the web.
However, if you are looking to get feedback from a more general audience, then a more generic prize could do the trick.
What matters in the end is that all participants answer the survey fully in order to be eligible to participate. Use this to your advantage and ask the questions that you wouldn't normally get an answer to in other kinds of surveys.
Putting It All Into Context
Now that you know different ways to gather information on your audience, let's think about how you can use this data to shape your marketing content, especially when it comes to making an explainer video.
The first thing you have to do is grab your audience's attention. To do so, you must understand the aspects of video content that will work best with your audience. All the tools I mentioned should help you do just that.
For example, with social listening, you can track what your target audience likes in terms of entertainment and music. If they are into EDM and reality shows, then a live-action explainer video that incorporates these kinds of aesthetics is a good place to start.
On the other hand, it's easy to see how your stylistic choices would be affected if you find that this audience was instead more interested in Anime and Japanese popular culture.
It is also possible to use client surveys to ask your audience about stylistic preferences. I would argue, however, that you would be better served in using this type of survey for more substantive issues, such as asking about pain points or if they have any misconceptions regarding your brand. With this information you can craft content that specifically addresses these issues.
You can use Google Analytics to track who and how people are engaging with your website. You can use this knowledge to tailor your explainer video so that it appeals to your most relevant demographic. A video for 50-year-olds is sure to have different stylistic choices than a video that's targeted to Millennials.
Also, general surveys can help you refine what you've learned from your social listening efforts. Using the example above, after identifying the Anime and Japanese Culture lovers, you can then ask them more specific questions about how and where they spend their time online. Now you have a winning combo. Not only do you know what this audience likes stylistically, you now know exactly where to reach them.
Finally, you can always use contests and sweepstakes to encourage more people to participate, giving you richer insights about more specific matters.
Conclusion
Performing audience research is not about choosing any one tool. Instead, it is about using them together in a way that provides you with the most accurate data about your audience.
Some tools will dictate aesthetic choices, some tools will dictate its content, and others will only go as far as telling you where your brand should be. The true insight comes from what you make of all the information in order to create content that is relevant to your audience right from the start.