A report from Business Insider shows that e-commerce is growing almost five times faster than in-store sales. This has attracted the attention of China and the US – the world's largest economies – and others are following suit.
So it's not surprising that 95% of purchases are expected to take place on the web by 2040.
Indeed, the digital economy has successfully bridged the gap between consumers and businesses. If you've been thinking about getting in on the action, now's as good a time as any. But be warned: starting an online retail business with the intention of earning "easy" money is a big risk.
The success of your e-commerce venture hinges on different factors, primary among which is the e-commerce platform.
Check out our e-commerce case study: Ecommerce Advertising Strategy: How We Doubled PPC Sales for ThinSlim Foods (with a 3X+ ROAS)
Why Do E-commerce Platforms Matter?
E-commerce platforms are great for building an online shop from scratch, selling your services or products, and managing marketing tasks like sending newsletters to your customers. A good e-commerce platform lets you control every aspect of the website, beginning with store design.
However, beginners need something with an easy-to-use interface to build an online store, while experienced store builders require more versatility at the cost of more complexity.
Choosing the best e-commerce platform is difficult, given the numerous available options. In this article, we've narrowed it down to the six best e-commerce software on the basis of price, features, reliability, technical support, user experience, scalability, UI, product options, and others.
Dive Deeper: 
Despite being one of the newer mainstream e-commerce solutions, BigCommerce has become a fan favorite – especially among web stores that plan on scaling up quickly – with over 95,000 live websites selling and handling payments online.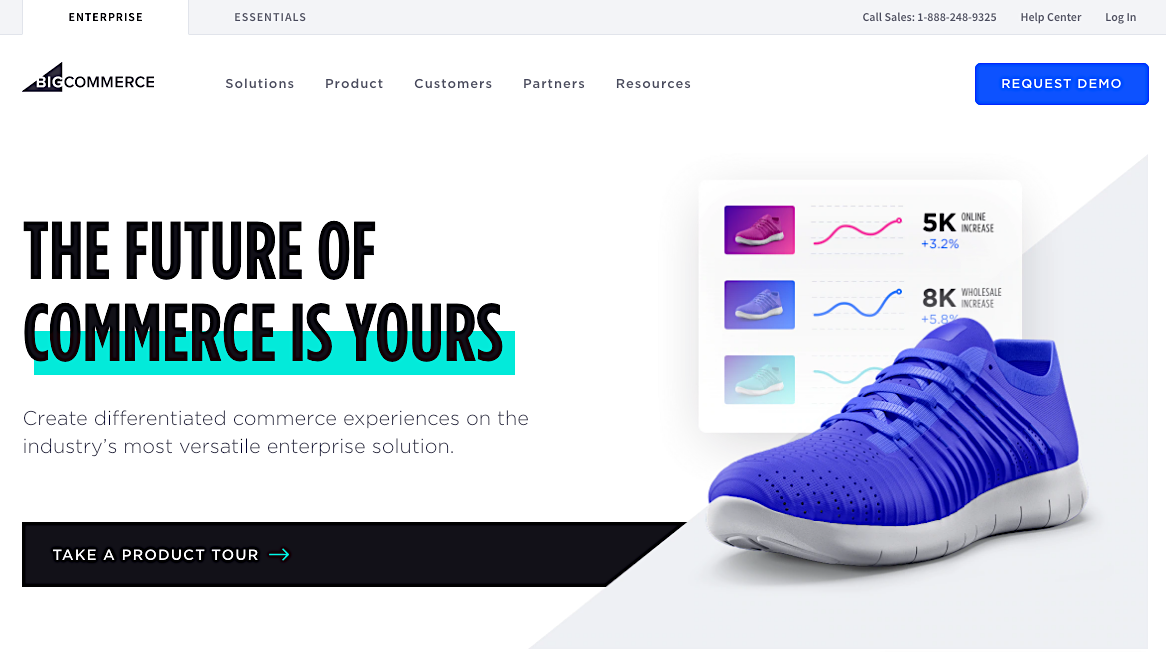 Top Features:
Template Design: BigCommerce presents seven layouts and templates, each compatible and customizable with mobile devices. What's more, this builder automatically creates mobile-friendly versions of web stores while publishing them online for more views.
Ease of Use: BigCommerce is ideal for both professional and new developers. The intuitive interface does not require any advanced coding knowledge. Meta tags are fully customizable, as are HTML codes, which is highly useful if you lack technical expertise.
Sales/Website Features: The e-commerce features help you build product catalogs, manage shopping carts, handle shipments and integrate various payment gateways for safe and secure transactions. You can also build your website on other publishing platforms like WordPress and Drupal and simply use BigCommerce as a "headless commerce," platform-agnostic solution – or "commerce as a service," as they call it. Apart from that, you get the benefits of different email marketing services like Constant Contact and MailChimp for effective after-sales promotional activities.
Help and Support: BigCommerce easily surpasses other e-commerce builders in help and support options and offers email, live chat and phone support. Plus, you'll find lots of details about the software on BigCommerce's social media pages, community forum, online resource center, knowledge base and YouTube channel.
Pricing: BigCommerce provides four pricing plans, starting from as low as $29.95 a month. Choose between the Standard Plan, the Plus Plan, the Pro Plan, and the Corporate Plan as per your requirements. It's significantly more than many other platforms, but BigCommerce also includes more features than its competitors, which depend on account upgrades, transaction fees and app marketplaces for bigger shares of their revenues.

Pros
No transaction feels, even for using third-party payment gateways.
Built-in product review feature.
Powerful channel integrations, platform plugins and APIs for maximum flexibility and store growth versatility.
Comprehensive SEO features allow for the creation of short URLs, support of automatic image optimization, and AMP template formats on all plans.
Every plan supports unlimited staff accounts.
BigCommerce's own shipping solution helps minimize delivery timings.
Creating custom fields is easier than ever.
Cons
Limitation on annual online sales. If you exceed them, you need to upgrade to a higher-priced plan.
Abandoned cart reminder functionality is available only with the more expensive plans.
Available themes often appear similar to one another.
No RSS feed support in built-in blogs.
Lack of mobile apps for managing your online store on the go.
Related Content: 6 Tips to Combat Cart Abandonment on a Magento E-Commerce Store
Powerful tools combined with simple processes make Shopify one of the most popular e-commerce platforms, supporting more than 600,000 online stores.
Top Features:
Template Design: You can customize the templates to meet your branding requirements, and sell either digital or physical products. There are 10 free and 60 premium templates on offer, all of which are slick, responsive and categorized by home page layout, industry, etc.
Ease of Use: Shopify makes it easy to set up and sell on social media. Compared to other e-commerce builders, Shopify boasts the cleanest, simplest store interface and product page aesthetic.
Sales/Website Features: Shopify lets you create customer profiles for identifying your best buyers. The platform supports drop-shipping and lets you partner up with other fulfillment services like Rakuten and Amazon to handle preparation, warehousing and shipping on behalf of your business.
Help and Support: You can get help from various Shopify partners, and 24/7 customer support is available via phone, live chat and email. A POS is also available for selling physical items.
Pricing: Plans range from $29 per month for Shopify Basic to $299 for Shopify Advanced. A 14-day free trial is available.

Pros
Encourages you to use other potential sales channels like Amazon and Facebook to increase sales.
Create a custom shopping experience for visitors with the Shopify "Buy Button."
Offers built-in payment services like Apple Pay, PayPal and Amazon Pay.
Follow up with visitors who did not complete checkout with abandoned cart recovery.
Marketing tools to improve SEO rankings, share on social media and automate tasks.
Cons
All Shopify themes are coded in the Liquid PHP format, which makes customization harder than platforms like BigCommerce.
Only higher-tier plans offer advanced features, such as gift cards, fraud analysis and reports.
Add-ons from the Shopify app market are often expensive.
No email hosting option.
Exporting blog posts is difficult.
Having racked up over 50 million downloads to date, WooCommerce powers more online shops than any other platform.
The strangest thing is, WooCommerce is unlike any other e-commerce builder – it's an open-source plugin that transforms a WordPress website into an online store!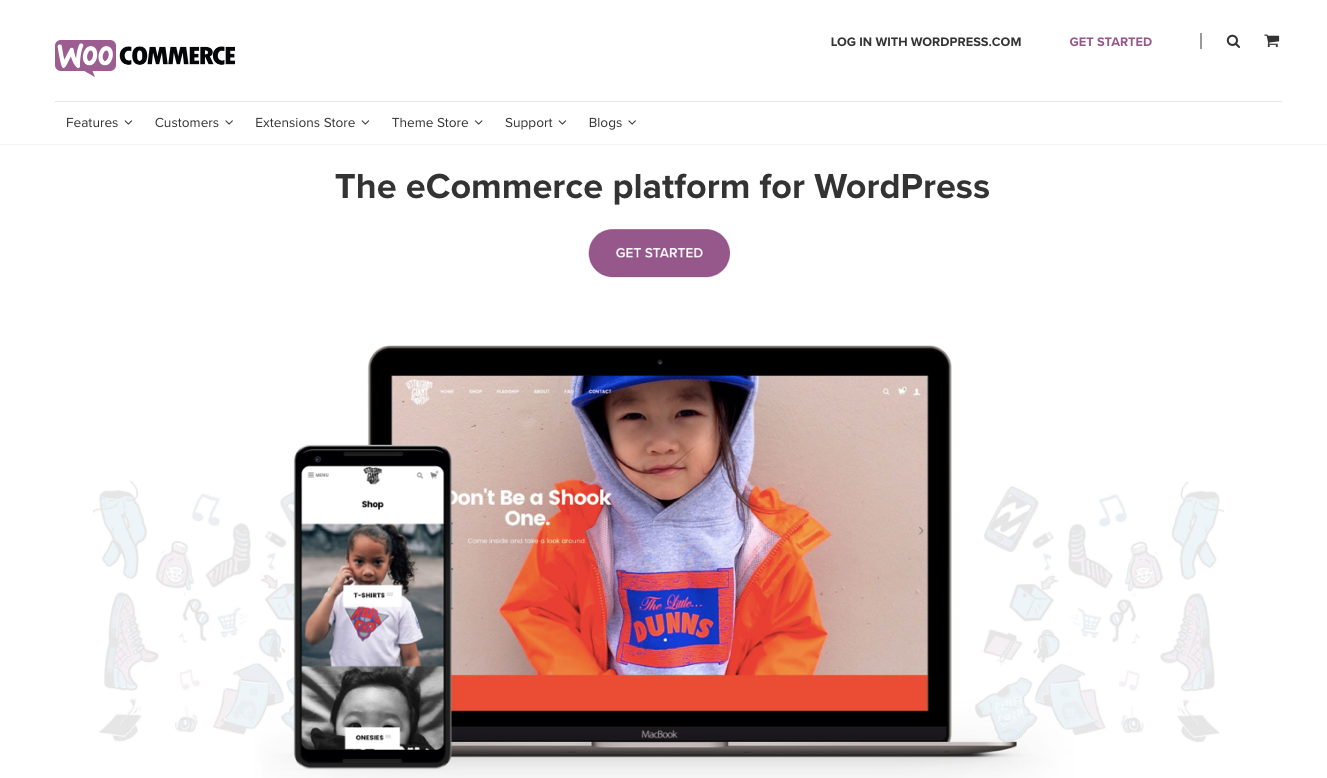 Top Features:
Template Design: Being an open-source solution, WooCommerce can be customized as per your needs. However, some technical knowledge may be necessary. You get access to a wide range of themes and the plugin supports easy drag-and-drop store setup.
Ease of Use: Being a WordPress plugin, WooCommerce might take some time getting used to, especially if you are not familiar with WordPress. But once you get the hang of it, the configuration module can guide you through all necessary aspects, like adding company details, products, shipping, taxes, etc. It helps that all features are consolidated into one area on the dashboard.
Website Features: WooCommerce supports unlimited products and variants, both physical and digital. Marketing features let you integrate Active Campaign, MailChimp and Klaviyo through free applications. Adding videos, a picture gallery, and a zoom function is easy. The code of this plugin is SEO-optimized and compatible with WordPress's numerous features and plugins, including canonical URL tags, blogs, meta descriptions, flexible URL structure, and sitemap.xml generation. You can also avail features like site search and abandoned cart recovery.
Help and Support: WooCommerce is kind of a mixed bag when it comes to support. Since the core product is free, no direct support is available. However, the documentation is quite comprehensive, and there are several forums, blogs and service providers that specialize in WooCommerce.
Pricing: Although free to download, WooCommerce involves additional costs to run your online store. Many basic functionalities involve expensive add-ons. You will also have to pay for hosting, registering your domain name, SSL certificate, shipping rates from carriers, and follow-up email marketing. Some users get the job done for as low as $100 to $200 per year, but if you overdo it, you might end up spending in the thousands.
Plus, because WordPress is open source, many plugins and themes have been known to cause conflicts, so there is a chance you'll find yourself spending days doing trial-and-error experiments – or hiring an expert to do them on your behalf.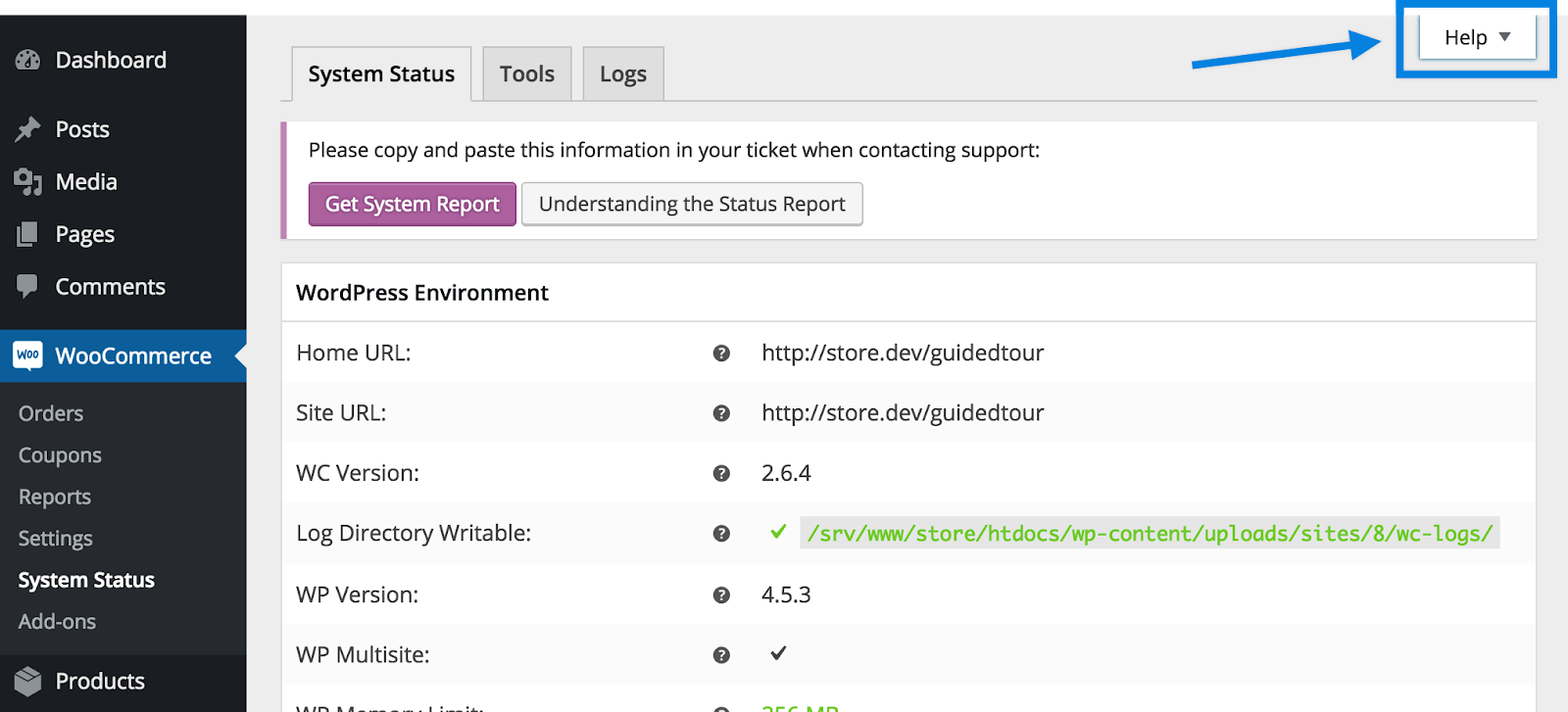 Pros:
Separate accounts for customers and administrators with different rights.
Impressive SEO capabilities.
One-click up-selling available.
Offers enhanced support and customization options.
High level of security.
Cons:
Inexperienced users might face difficulties with the setup process.
Unlike BigCommerce and Shopify, there is no central support. Every plugin, hosting and theme has different support channels.
Frequency of updates is slow.
Multi-currency support is hard to implement.
Even the most basic functions require extensions.
Dive Deeper:
Founded in 1997, 3DCart is one of the oldest e-commerce builders. It has withstood the test of time thanks to the company's focus on core values like constant innovation, service, simple solutions, employee and customer satisfaction and trust, and prosperity.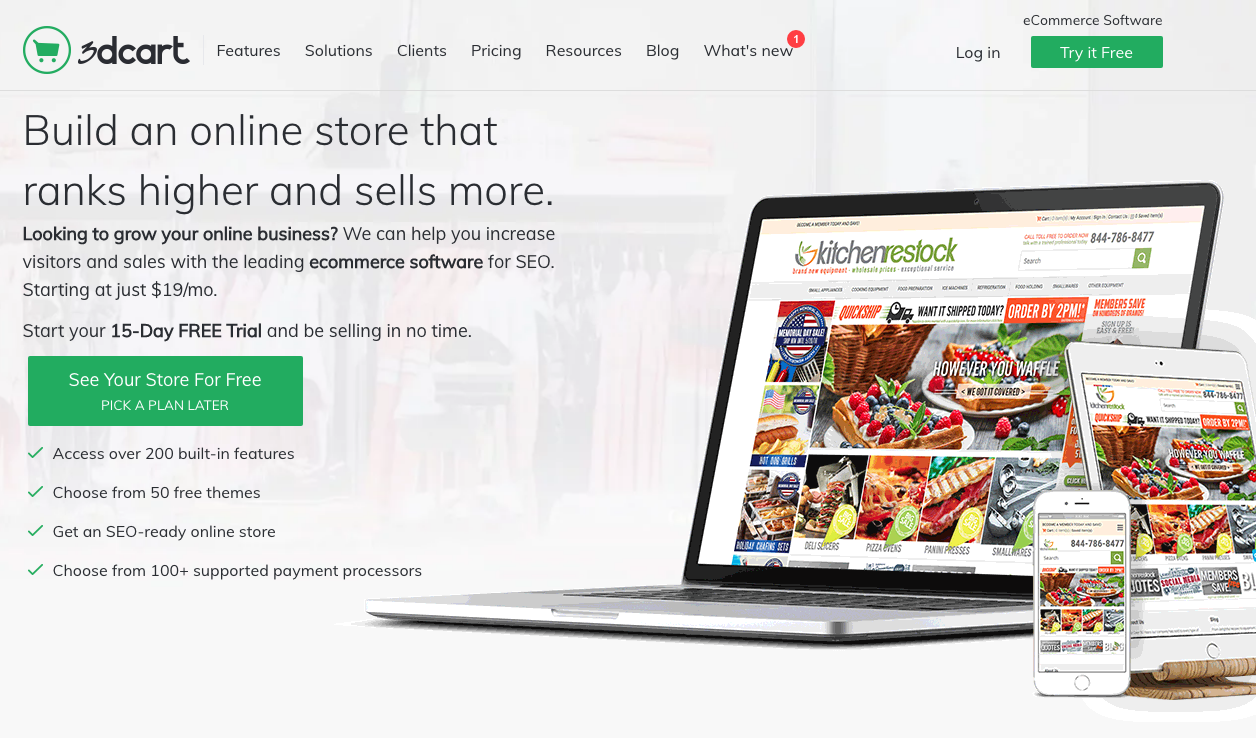 Top Features:
Template Design: 3DCart lets you use more than 100 themes to design your own store, and both premium and free templates are available for your store. However, you must have some CSS and HTML knowledge to change the styles, fonts and layouts of the templates. Sure, you can change font sizes and colors one at a time, but the platform does not offer a flexible drag-and-drop tool.
Ease of Use: Despite the lack of template editor or drag-and-drop page editor, you still don't need any technical or coding knowledge to use this platform. Everything is moderately easy to understand. The quick design bar lets you edit various aspects of website design without altering the HTML. The dashboard is simple and clean, and the navigation menu clearly lists ten options.
Sales/Website Features: 3DCart offers hundreds of paid and free apps to extend the features and functionality in your store, including live chat and extra fraud protection. You get access to different sales features, including unlimited product variants, inventory management, SEO, order management, shipping tools, multichannel selling, and email hosting and marketing.
3DCart lets you sell downloadable products along with physical products, and lets customers create gift registries and wish lists. You can include different product images, videos and image zoom. Speed up conversion with one-page or three-page checkout.
Help and Support: 24/7 customer support is available via email, live chat and phone. Apart from these support channels, the platform offers different resources like video tutorials, blogs, newsletters, webinars, support forum and 3DCart Answers.
Pricing: Choose between four subscription levels – Starter, Basic, Plus, and Pro – ranging from $19 to $229 per month. Additional plans are available for Enterprise merchants.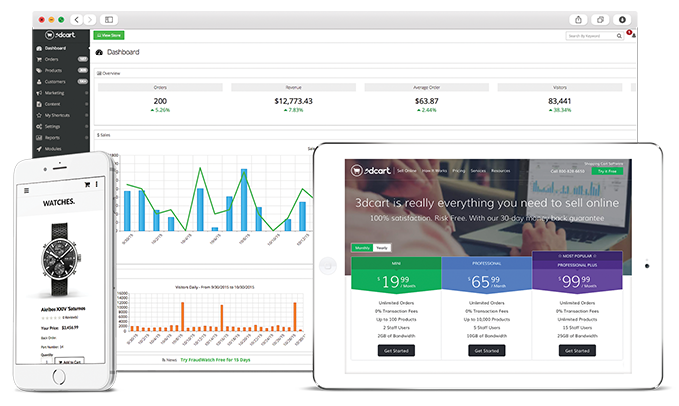 Pros:
Unlimited bandwidth and zero transaction costs.
Supports more than 200 payment gateways for 160+ payment options.
Real-time tax and shipping calculation.
Offers customized feature packages.
Great set of management tools for business users.
Cons:
Lack of mobile application for selling on the go.
Limited design tools.
Many users find the learning curve to be prohibitively steep.
Customer support can be inconsistent at times.
Upgrading pitfalls have been known to occur.
Wix is a great option for anyone looking to combine e-commerce functionality and intuitive editing features for a comprehensive online store. The feature-rich e-commerce builder lets you create your dream digital shop without giving up creative control over your storefront design and brand.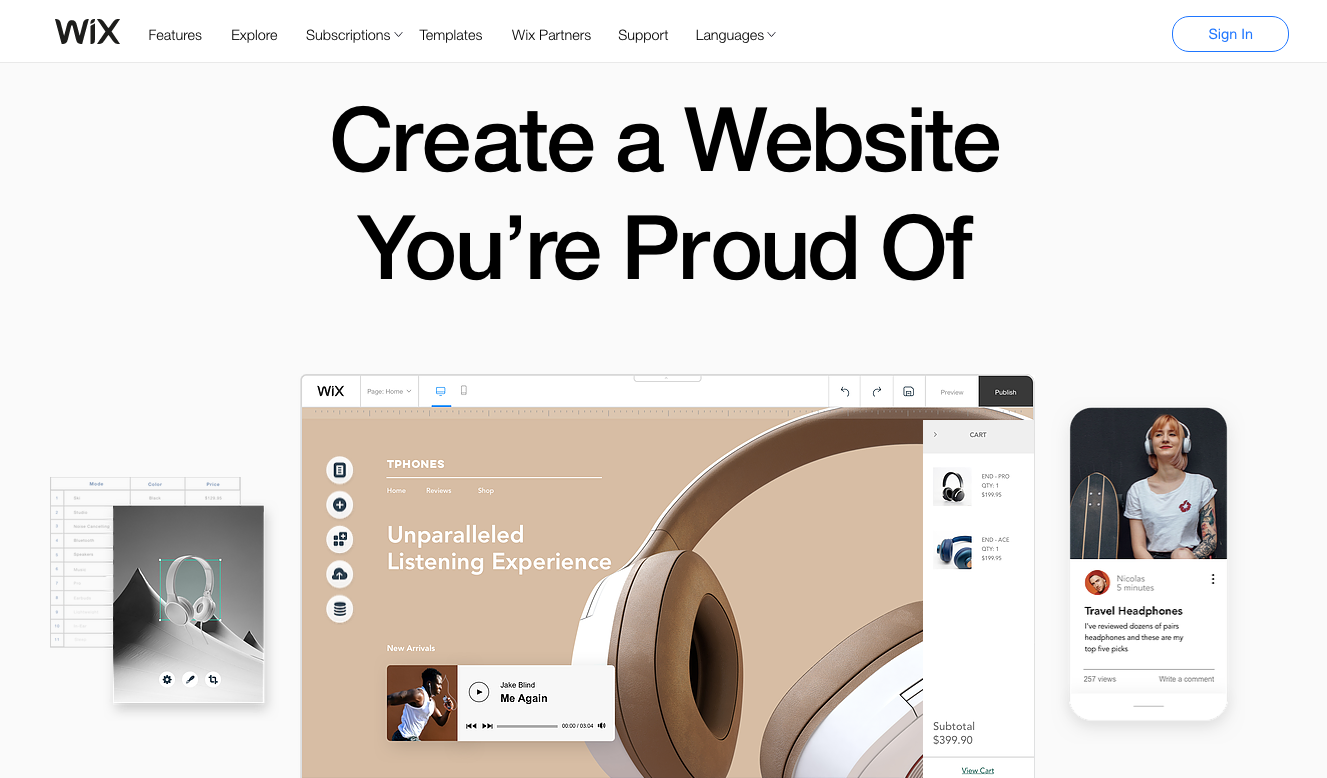 Top Features:
Template Design: Wix features a strong selection of modern designs and themes. And unlike Squarespace, most don't need large, professional images to draw attention out of the box. The new Artificial Design Intelligence (ADI) feature of this platform makes designing your website faster and easier with an algorithm. Moreover, the designs are accessible and responsive.
Ease of Use: Wix gives you total control over a drag-and-drop visual editor, which means that you can build your website with zero training or coding knowledge. The intuitive system doesn't take long to become familiar with.
Sales/Website Features: Wix offers every tool you need to market and sell your digital and physical products. Product pages are attractive and organized, with video support, too. The platform offers more than 15 traditional payment gateways like Square, Stripe and PayPal. All Wix websites feature an SSL certificate. The builder lets you mass import products as well as their variants using CSV file from a spreadsheet. Apart from multichannel selling and abandoned cart recovery, Wix also provides access to the Wix Stores App. If that's not enough, Wix boasts built-in SEO tools.
Help and Support: Wix unfortunately doesn't offer 24/7 customer support like BigCommerce. However, the built-in help center for the platform is full of answers and articles for frequently encountered problems. Customer representatives are available between 5 am and 5 pm PST, but the platform offers a callback service as well.
Pricing: Wix operates on a freemium model and although the free version is well-featured, you must opt for a paid plan to build an efficient e-commerce shop. Wix offers three plans, ranging between $23 and $49 per month.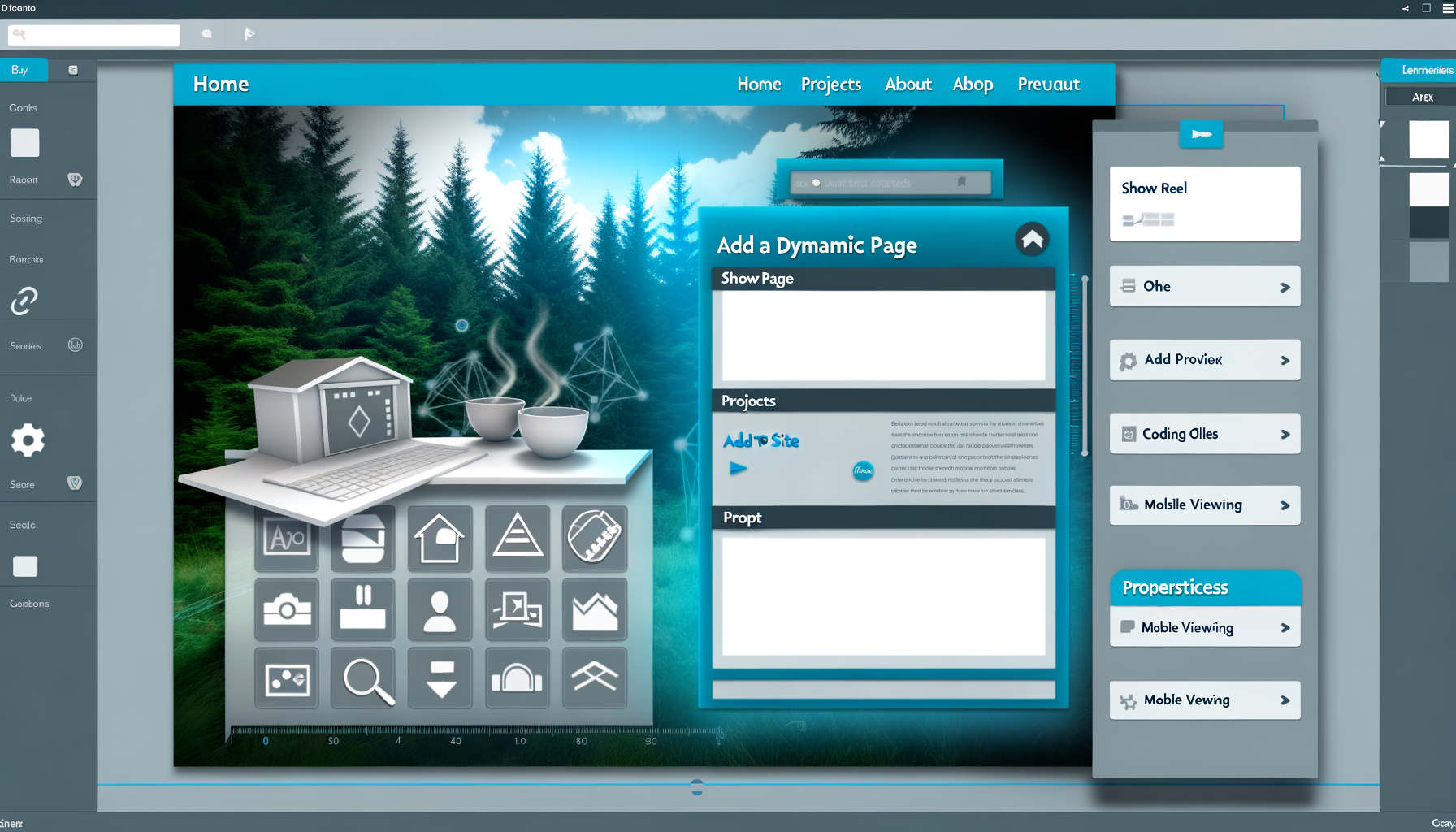 Pros:
Features an especially intuitive drag-and-drop interface.
Wix lets you market your website easily.
Impressive website speed.
Decent uptime and response times.
Offers a unique mobile website editor.
Cons:
Lack of interchangeable templates.
Only paid plans support tracking and analytics.
Non-transferable website.
Premium plans are single-site.
Wix branding is present in the free plan.
Dive Deeper:
Founded in 2004, Squarespace has almost two decades of experience providing users with simple site-building tools. But it wasn't until the public release of Squarespace 6 in July 2012 that the company added portfolio templates, responsive designs, and made the platform more popular among developers. Now, the platform supports fast-growing businesses and is useful for creating legitimate online shops.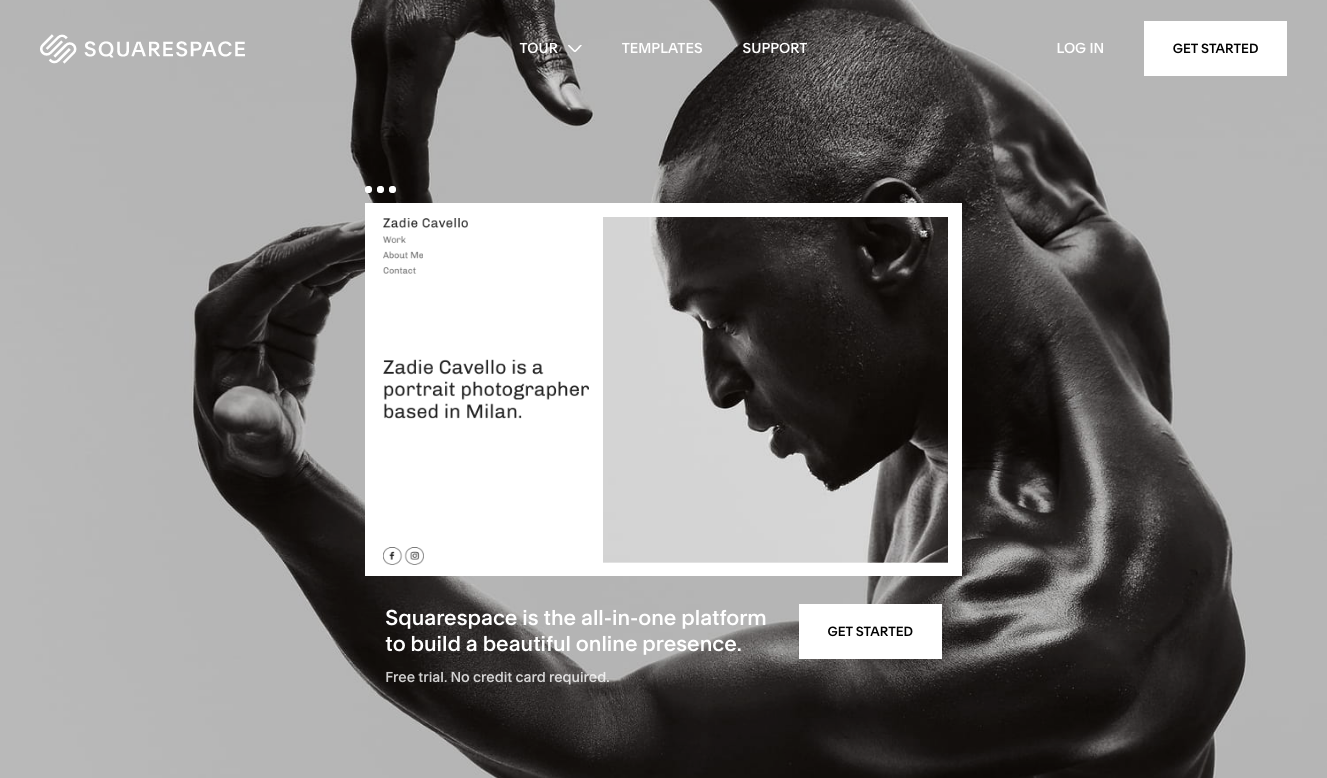 Top Features:
Template Design: Squarespace prides itself on design and the 92 templates featured in this platform have a contemporary and slick look and feel. The templates can be edited easily to help your products jump off the page. The inventory system is strong, and while it's not the most scalable platform, it is great for creatives.
Ease of Use: This drag-and-drop site builder is section-based, providing a modern and clean interface to work with. It is easily navigable and allows easy, fast editing. Squarespace is a WYSIWYG editor that lets you add images and text without a single line of code.
Sales/Website Features: All Squarespace plans come with the option of selling either digital or physical products. The store pages integrate naturally with regular pages for a seamless experience. Creating and managing your inventory is easy on this platform. Customers get a shopping cart for adding items, and you can add discounts, coupons and other tools to help with shipping and taxes. Also, Squarespace does not place limitations on the number of items that can be sold.
What's more, the platform allows you to make money from ads via Google AdSense. So, if your site has decent traffic, you stand to make a considerable amount from ads alone.
Help and Support: Squarespace boasts a comprehensive help center that provides answers to specific questions. Live chat and 24/7 email support are also available. However, the platform lacks any phone support.
Pricing: Hosting an e-commerce website on Squarespace requires you to sign up for an online store account. There are two plans available – Basic and Advanced – which cost you $26 or $40 per month, respectively.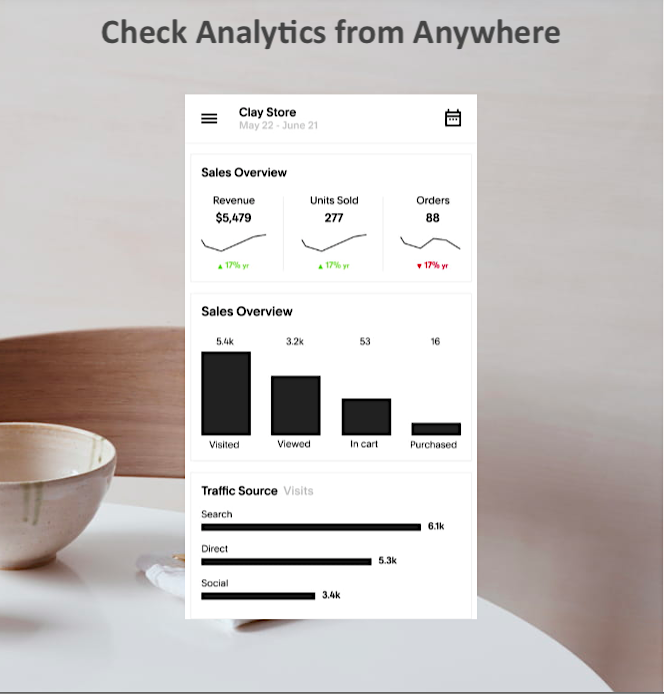 Pros:
SquareSpace boasts a whopping 99.95% uptime.
Offers SSL and WHOIS Privacy free of charge.
Impressive blog, page and store designs.
Supports numerous add-ons, like SoundCloud, MailChimp and OpenTable.
Easy-to-use editing interface.
Cons:
Performance speeds are slower than average.
Monthly plans do not have refund options.
Supports just one sub-navigation level – no advanced or faceted filtering of product lists.
Page speed and SEO features are less than optimal.
Migrations to and from are hard.
Final Thoughts
Selecting the right e-commerce platform isn't easy when you're trying to figure out how you want to sell your products online.
First, consider your technical skills. If you're comfortable with coding, then solutions like WooCommerce offer more flexibility and you can configure your site according to your discretion.
If the mere thought of coding makes you break out into a cold sweat, look for solutions like Squarespace that allow you to set up an online store rapidly and begin selling right away.
If you plan on scaling your business quickly and are looking for maximum versatility across channels along with easy website infrastructure changes, BigCommerce might be your best bet.