Only the most strategic and versatile SaaS companies are able to survive the unpredictable ups and downs of the software as a service market.
So how do you become strategic and versatile? Educate yourself.
Education can come in a number of different ways, but if you want to stay on top of the latest technology, growth hacks and business management strategies, the best place to look is: the leading SaaS blogs.
There are a number of incredible SaaS bloggers who not only write for business owners, entrepreneurs and startups, but who are business owners, entrepreneurs and startups.
Here are the top 16 SaaS bloggers that all businesses should follow for the most up-to-date, advanced and useful business techniques that will help you grow your business.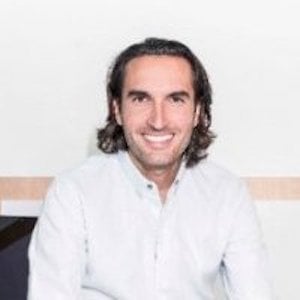 Yaniv Masjedi
CMO, Nextiva
Their expertise has helped Nextiva grow its brand and overall business
---
TABLE OF CONTENTS:
---
Why Follow SaaS Bloggers?
Blogs can offer exceptional insight because the best SaaS bloggers have their own successful businesses and want to help others achieve that same milestone. They know exactly what's happening right now in the SaaS space and are outstanding at analyzing trends to find actionable data.
Popular SaaS products include HubSpot's CRM, Moz's SEO tools, and Slack's interpersonal chat-based communication: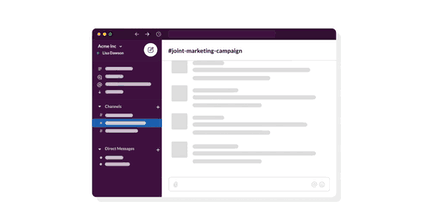 All the SaaS bloggers on our list have years of proven expertise in their specific industry and can boast exceptional accomplishments. They focus on tried-and-true (and data-driven) strategies instead of mere guesswork or anecdotal evidence, and provide exciting, original information that you won't find anywhere else.
Even if you aren't in the SaaS or tech industry, you'll gain valuable and actionable data that can change your business for the better.
So, without further ado, let's take a look at the 16 best SaaS bloggers you're going to want to follow immediately.
More SaaS Articles:
* Is Netflix a SaaS? 25 Examples of SaaS Companies that Are Rocking It
* SaaS Marketing Strategy: 12 Killer Ideas to Grow Your Company
* 8 SaaS Marketing Trends You Can't Ignore in 2020

Top 16 SaaS Bloggers to Follow
1) Rand Fishkin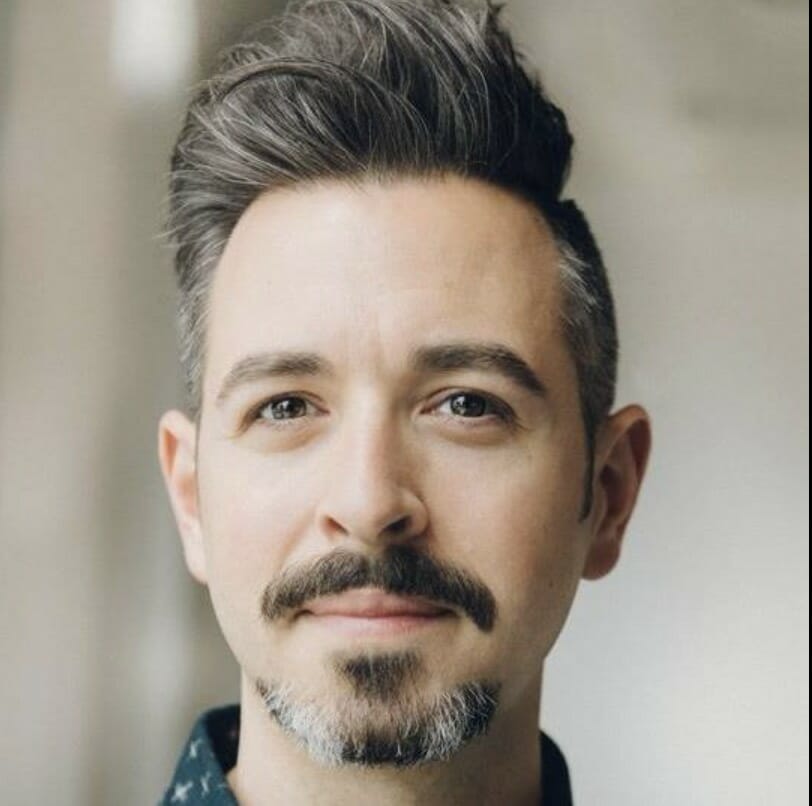 Rand Fishkin is extremely well-known in the online marketing, SEO, entrepreneur, and SaaS world. He's best known as the Co-Founder of Moz, one of the top SEO products in existence, but is also a Co-Founder of Sparktoro, an audience intelligence tool. Both tools are exceptional.
Fishkin has incredible insight in what it takes to start a business, run it well, and connect with your target audience. He frequently published unique, original content that you won't find elsewhere. All of it is actionable, useful, and sure to help you stand apart from the competition while creating highly effective marketing campaigns that scale.
Fishkin's book Lost and Founder is also exceptional, detailing his not-so "Zuckrberg-esque" journey to success after staring as a mom-and-son business that ended up deeply in debt. If you want a hard, honest look and the ups and downs of startup life complete with some good-natured humor, you'll want to check it out.
Rand Fishkin's website and some of his posts:
2) Neil Patel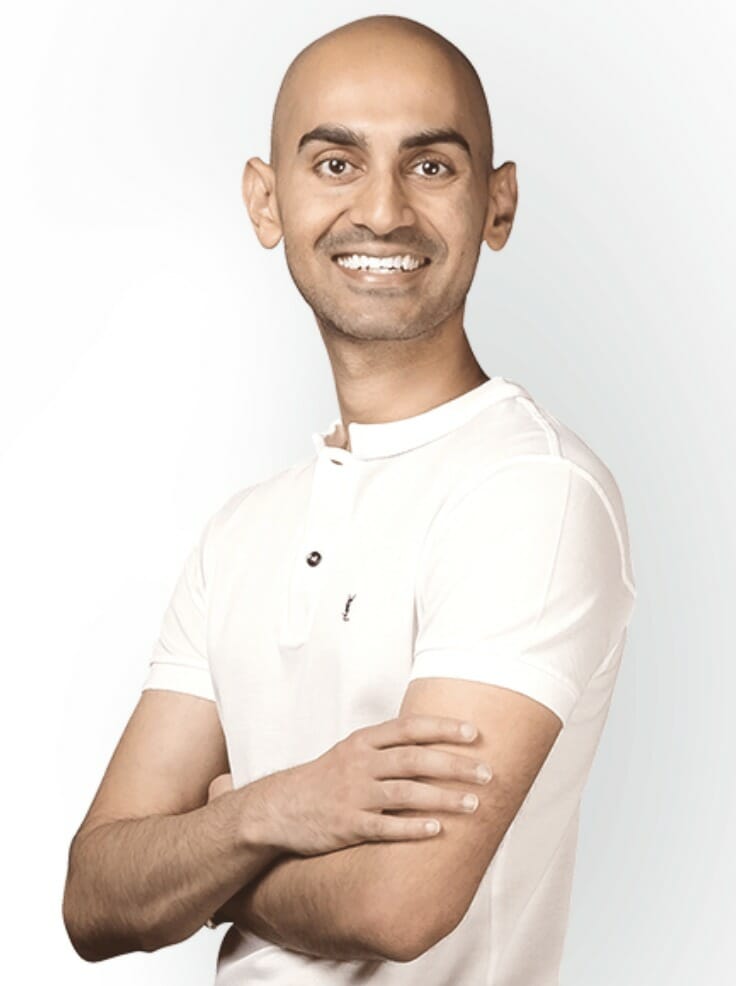 Neil Patel has an incredible resume, which includes being the Co-Founder of KISSmetrics, Crazy Egg and Hello Bar. As a marketing (and SEO, specifically) expert, he helps companies like Amazon and NBC grow their revenue.
He co-hosts the popular daily 10-minute podcast Marketing School with Eric Siu. He is a regular columnist for HubSpot's blog and Entrepreneur's blog. He's also a New York Times best-selling author and has been recognized as a top 10 marketer by Forbes and a top 100 entrepreneur under 30 by Obama.
He knew he wanted to be an entrepreneur at 16, an age when most of us were still figuring out how to pass math class without actually showing up. He started a job board website but was unable to drive any traffic, an obstacle which forced him to learn how to do marketing on his own.
Nowadays, Patel regularly writes in-depth marketing tutorials. Though these guides all contain advanced knowledge with strategies rooted in analytics, the guides themselves are accessible and make the processes described easy to follow. Even if you're intimidated by analytics or marketing, these articles will make you feel confident in your abilities.
He credits the success he has today to his early mentors who helped him out without expecting anything in return, so he mentors to help other people succeed in the same way that others helped him. Hence his famous giving $30,000-guides away for free strategy.
Neil Patel's website and some of his posts:
3) Hiten Shah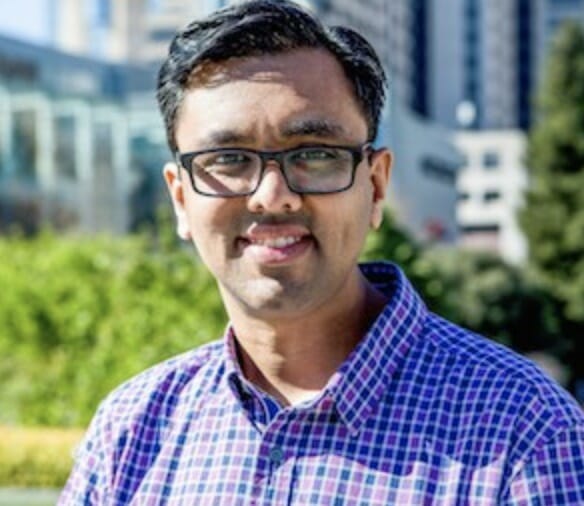 In Hiten Shah's online bio, he includes the line "I love creating products that people love to use." This sums him up well, as he has co-founded Crazy Egg, KISSmetrics and Quick Sprout.
He's got experience in both venture-backed companies and self-funding, and was one of the original marketers focused on developing growth-hacking as we know it today.
He's very transparent about his entrepreneurial journey and the mistakes he's made along the way. His article My Billion-Dollar Mistake about founding KISSmetrics is especially worth reading, as he details what he did wrong and how he felt about it:
"There were so many times when I thought about giving up during the early days. Over and over again, I felt like we were doing it all wrong. Making guesses about the problems people had. Building to solve problems we had imagined."
He also tweets a lot of great, bite-sized thoughts:

Hiten Shah's website and some of his posts:
4) Alex Turnbull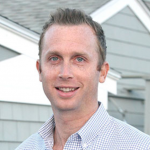 Alex Turnbull is the CEO and Co-Founder of Groove, which helps you deliver excellent customer service, and they've got big-name clients like Shopify, HubSpot and AT&T.
His posts on the blog are outstanding. He writes extensively about growing and scaling Groove, focusing on the realities of being a CEO and entrepreneur. The entire blog is great, but all business owners will want to read his posts carefully.
Turnbull has written frequently about the difficulties his company faced when they were trying to scale. In his article Why I Almost Walked Away from the $500k/month Company I Founded, he details the growing pains that Groove experienced back in 2016 when there were simply too many users to support, so they were forced to rebuild halfway through.
He also writes about the non-professional side of life and how it affects not just your personal life, but your business, too – like founder's depression (bullshit, he calls it), the importance of taking vacations (and how founders are doing it wrong), and how he, a solo founder, deals with loneliness.
This quote is from Thrive Global:
"I'd like to inspire a movement to learn to ask." ~Alex Turnbull, CEO of Groove
Click To Tweet
Alex Turnbull's website and some of his posts:
5) Eric Siu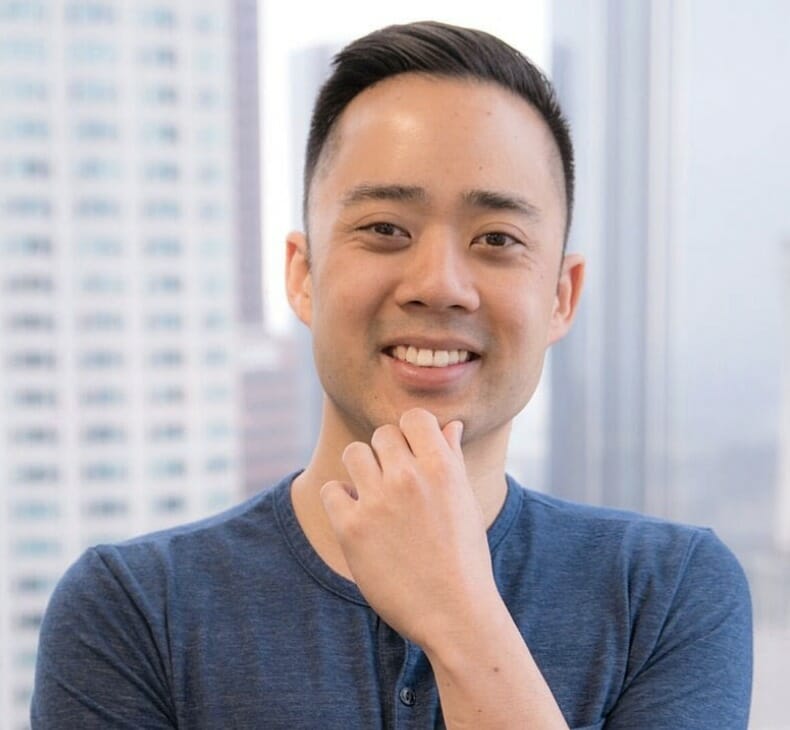 Eric Siu is CEO of Single Grain, a digital marketing agency, podcast host of Growth Everywhere/Leveling Up, and co-host of the Marketing School podcast with Neil Patel. His marketing agency has worked with major businesses like Amazon, Nordstrom and Uber.
Siu has a unique approach to marketing and life, using the same mindset he used as a professional eSport gamer (aka video games). He looks at long-term tasks as quests, sees major milestones as goals, sets rewards at each level, and develops 15 "powerups" to help get there. You can read more in his book Leveling Up: How to Master the Game Of Life that's coming out in 2023.
He famously bought Single Grain, which was failing and no one was expecting a resurrection, back in 2013 for two bucks (yes, $2!). Now the multi-million dollar company with 30 employees is a well-respected SEO, SaaS and content marketing agency.
When you're looking for original insights and strategies for how to grow your business that you won't find anywhere else, this is someone to follow.
Eric Siu's website and some of his posts:
6) Steli Efti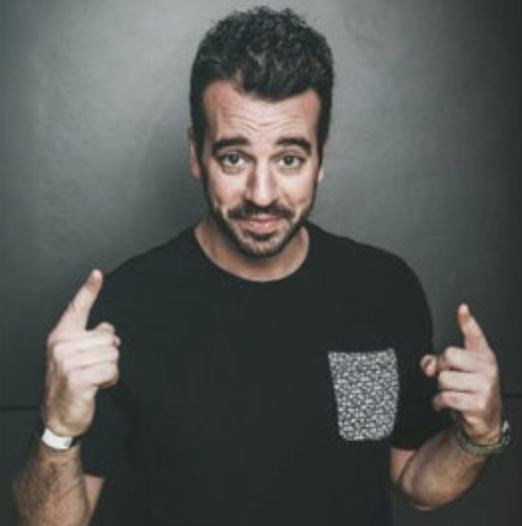 Steli Efti is the CEO of SaaS company Close CRM, which was created as internal sales software that then became a product of its own. It's now one of the best tools in the industry.
Efti is a renowned sales, SaaS and startup expert who writes excellent content (frequently for the company blog). This is where you come when you want to learn about everything from sales analytics to how many features you actually need to launch a product.
Learning how to redirect negativity is a skill that plenty of business owners can benefit from, and he has an incredible podcast episode where he shares how he turned his personal anger issues into creativity, inspiration and productivity.
His story starts with buying a one-way plane ticket from Europe to America, and if you want to hear how a high school dropout made it big in Silicon Valley, as well as his insights on sheer hustle and fighting to make things happen, check out this Growth Everywhere podcast episode.
Steli Efti's website and some of his posts:
7) Tomasz Tunguz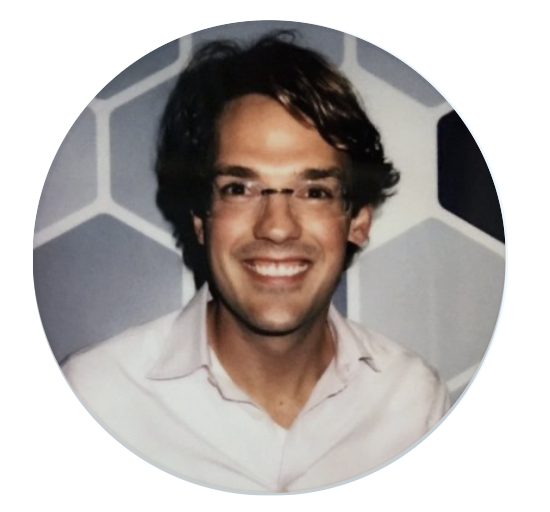 Tomasz Tunguz is an esteemed startup venture capitalist at Redpoint Ventures, and he works extensively with startups, helping them to grow their revenue.
His blog focuses on startups and SaaS, and he regularly dives deep into data analysis, financial information for businesses, fundraising tips and much, much more.
All his blogs are incredibly accessible even if you're usually intimidated by the subject matter, and they come with extensive resources so it's unlikely that you'll finish a post with any questions. The detail is outstanding.
Tunguz has an incredible passion for economic history, which lends itself well to his particular area of focus and it gives him an original, informed perspective. He's been able to reflect on trends of the five biggest stock crashes in history and what happened as a result, which is particularly relevant in the middle of the current market crash that we're in.
To hear more about how a gig at Google sparked his VC desire, how he became such an impressive blogger, and why negative churn can be a surprisingly powerful mechanism for growing a SaaS product, take a listen to this podcast episode.
Tomasz Tunguz' website and some of his posts:
8) Brad Feld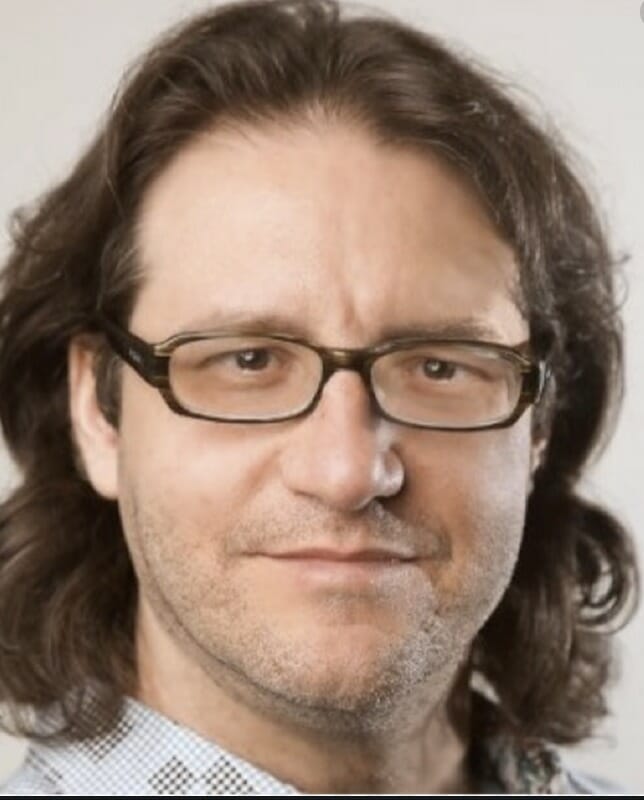 Brad Feld has been a successful investor and entrepreneur since the 1980s. He's Co-Founder of the Foundry Group, and previously co-founded Mobius Venture Capital, Intensity Ventures and Techstars.
Feld is an exceptional resource and his blog posts cover topics that you don't often see discussed in-depth elsewhere, including how to network more successfully and adjusting to changing political climates.
Feld is also a fierce advocate for mental health. He's spoken frequently about his experience with depression and he credits therapy with helping him to not only manage his despondency but to ultimately find overwhelming professional and personal success. With many entrepreneurs pushing themselves to the breaking point, it's a refreshing perspective that everyone should be reading.
Brad Feld's website and some of his posts:
9) Lincoln Murphy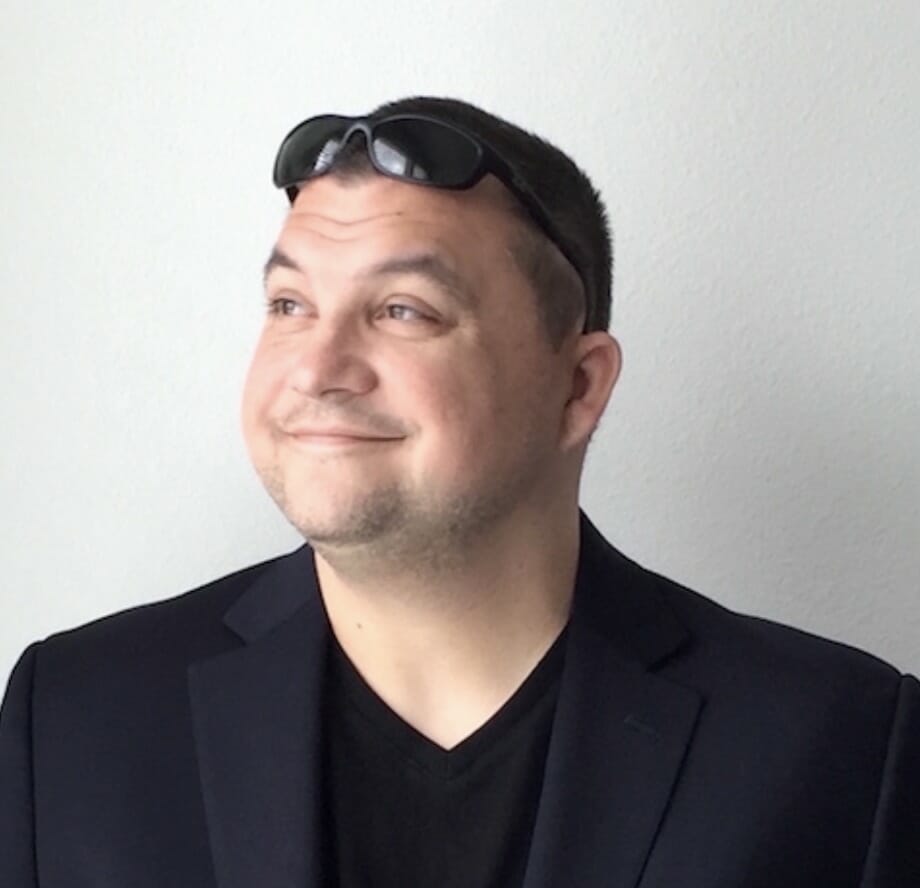 Lincoln Murphy is the Founder of Sixteen Ventures, where he works with SaaS companies to grow their businesses quickly and sustainably.
He's a prolific writer and his blog covers a lot, but there's some particularly valuable information about the SaaS business model, leveraging customer relations and retention rates, and messaging frameworks.
His background is worth reading about, starting with: "I was working at a gas station, got held up, and I quit. I knew I needed to find an office job, so I went to a temp service and they put me in a cold room with an AS400. I didn't know what I was doing."
Although Lincoln is a big proponent of working hard to find success, he also is a fan of being physically active to keep your mind and body healthy. He frequently shares yoga and meditation practices on Twitter, encouraging followers to "chill out" and "ease your soul."
His one piece of advice for a startup is:
I would get really clear on who my ideal customer is and understand deeply what their desired outcome is and then operationalize around that. ~Lincoln Murphy
Click To Tweet
Lincoln Murphy's website and some of his posts:
10) David Skok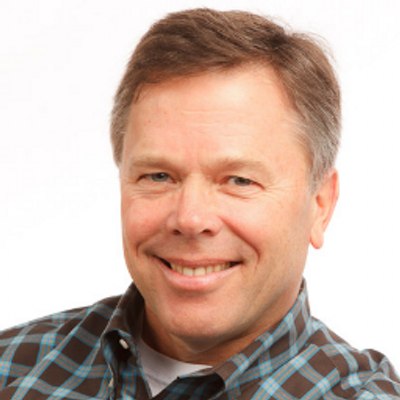 David Skok is a self-proclaimed "serial entrepreneur turned VC." He's founded four companies (Skok Systems, SilverStream Software, Watermark Software, and Corporate Software Europe) and did a turnaround for Xionics. Three went public, and one was acquired.
Skok is open about his ups and downs in his career (one company succeeded initially but then failed when the company moved to the U.S.), and is passionate about helping other entrepreneurs learn from his own failures.
Since starting his first company at only 22 years of age, he's aware of how difficult it can be to fall into common traps of startups and business management. He's made it a personal mission to contribute to the entrepreneur community so others can succeed.
On his site, you'll see him talk about SaaS, marketing, advice for startups and business model tactics.
David Skok's website and some of his posts:
11) Jason Lemkin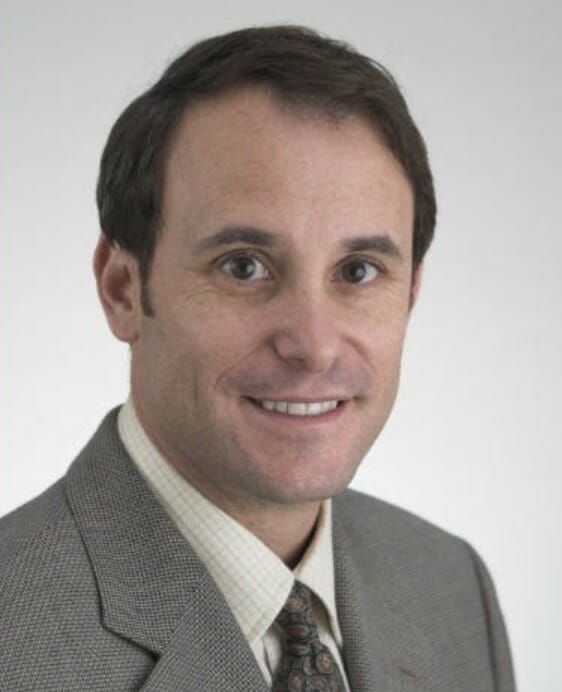 Jason Lemkin was Co-Founder and CEO of EchoSign, which was acquired by Adobe. Throughout his career, he's worked in business development, sales, finance, and SaaS growth and development.
His SaaS blog posts are valuable: He details everything from starting a venture fund to skills that a CEO actually needs to know to how you should structure your business right from the beginning.
He is a big proponent of doing what you do well and finding experts to do the things that you don't do well (listen to the full podcast interview): "Jason knew he was great at closing a huge deal with a company like Google, but couldn't do 50 cold calls a day to small businesses. He hired people to do it for him and focused on his strengths instead."
Before all this, Lemkin specialized in nanotechnology and co-founded one of the biggest successes in the field, NanoGram Device Corporation, which manufactures advanced battery storage for implantable medical devices like cardiac pacemakers. This tech was acquired for $50 million a year after founding it.
Lemkin is also an enthusiastic investor in the SaaS and entrepreneur industry. He was named one of the 32 Most Powerful People in Business Technology by BusinessInsider, and was either the first or one of the first inventors in a number of today's leading SaaS startups through the SaaStr Fund that he manages.
Jason Lemkin's website and some of his posts:
12) Georgiana Laudi & Claire Suellentrop
Georgiana Laudi and Claire Suellentrop are the Co-Founders of Forget the Funnel, a company that helps launch, build and grow SaaS brands. They also help marketing and growth leaders be more effective with their workshop and training.
SaaS Advisor and Former VP of Marketing at Unbounce, Laudi's track record is impressive: 864% revenue growth for Unbounce in just three years, plus $1M to $15.6M in Annual Recurring Revenue without any major funding and in just five years.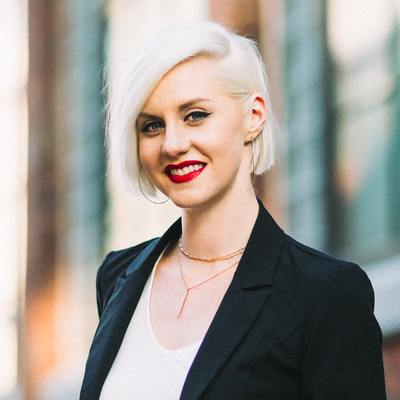 SaaS Marketer and Growth Advisor Suellentrop started out at an entertainment marketing agency "where she attended power lunches with record label execs by day and rubbed shoulders with bands by night."
She transitioned to a new field as the Director of Marketing at Calendly and helped product growth grow to hundreds of thousands of users and revenue climb to millions in ARR.
A lot of their focus is on Customer-Led Growth (CLG), a "strategic approach that leverages customer insights to qualify and quantify customer value, then operationalize and optimize the end-to-end customer experience."
I realized that if a company can stop talking about its own product, and instead tie its product to customers' needs and desires, that company will win more business. ~Claire Suellentrop
Click To Tweet
With a combined 15+ years' experience growing multi-million dollar SaaS companies, there is a lot to learn from these two women. Their site's Resource Library offers not only free tools, live Q&As and expert interviews with world-class SaaS leaders (including several people on this list), but they also run workshops to help marketers be more effective.
Georgiana Laudi and Claire Suellentrop's website and some of their posts/podcasts:
13) Dave Kellog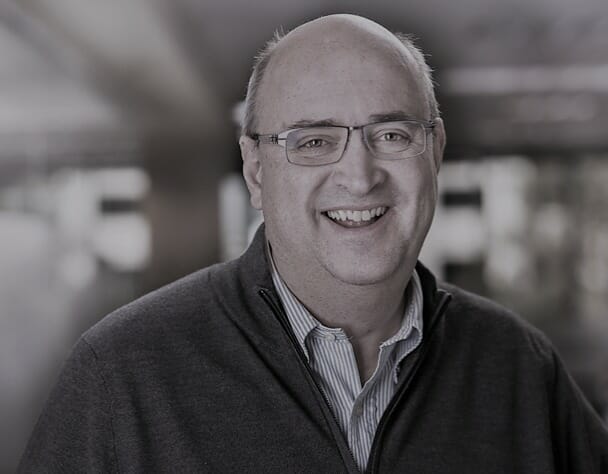 Dave Kellog has 10 years' of experience as a CEO, CMO and independent director… each. He's worked in high-level positions with more than ten companies, all of varying sizes. He's worked on teams of major SaaS tools like Host Analytics and Salesforce.
Kellog is currently an independent consultant and director, and he blogs regularly at his own site, Kellblog. He writes about Silicon Valley, startups, industry disruption and big business questions.
He is also an angel investor and, as someone who has made a career out of creating incredible analytics tools, he has exceptional insight into what SaaS metrics you should actually be focused on and how to use them.
You can hear some of these insights in his podcast here, where he talks about misunderstood SaaS metrics.
Dave Kellog's website and some of his posts:
14) Brian Halligan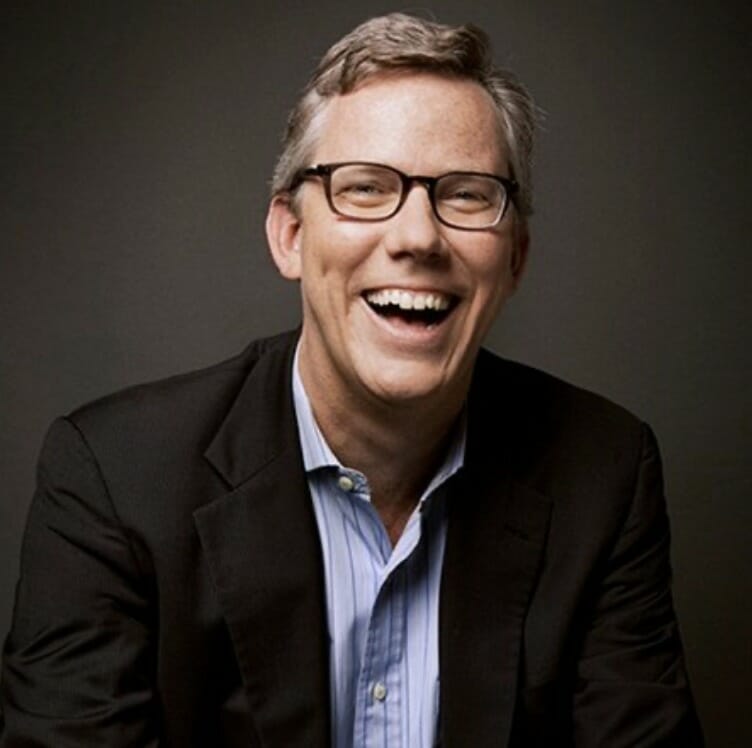 HubSpot's blog is easily one of the best blogs for entrepreneurs, marketers and businesses in general. It's an exceptional SaaS blog that sets the stage for what content marketing should be, with detailed, actionable guides on a number of different business topics.
While you should check out the entire blog, Brian Halligan's posts on the site are well worth reading. Halligan is the Co-Founder and CEO of HubSpot, and was previously a venture partner of Longworth Ventures and VP of Sales at Groove Networks. Glassdoor named him a top CEO four times between 2014-2018, and has received an abundance of recognition as a CEO and entrepreneur.
Halligan himself is a well-rounded person and an active member of the community who is a regular supporter of charities for music, social justice, and youth from at-risk neighborhoods. He's also a lecturer at MIT, where he received his MBA from. He regularly writes about popular SaaS blog topics like leadership, growth strategy and marketing.
Brian Halligan's website and some of his posts:
15) Joel York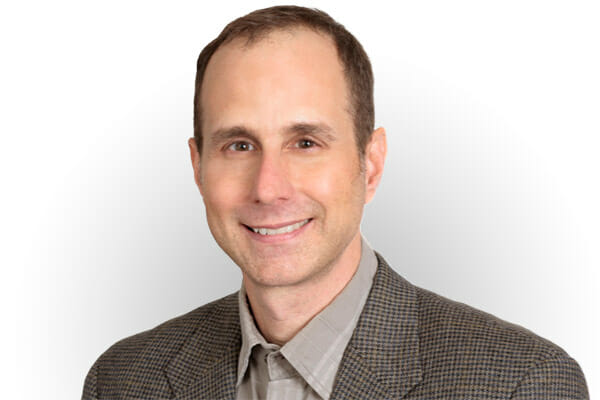 Joel York has over two decades' of experience creating and marketing B2B and SaaS software, and scaled six marketing, five product, and three sales organizations successfully.
York has a BS in Physics from Caltech, an MS from Cornell, and an MBA from the University of Chicago, and even though he shifted into the SaaS world, he partially credits his science background with his success as an entrepreneur.
This has helped him create strong business processes and standard operating procedures based on hard data, which he shares with his readers.
He wrote for Forbes, and he continues to write on his own site, Chaotic Flow, which focuses on product management, SaaS, cloud strategy, and sales and marketing. He looks at real-world trends and established analytics to helps businesses put processes in place that will help them scale long term.
Joel York's website and some of his posts:
16) Intercom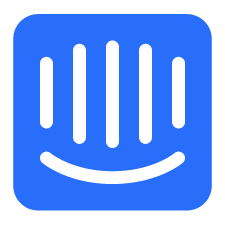 I know, I know, but bear with us: This is the only site on this list of SaaS bloggers that isn't an actual blogger.
This SaaS blog is still worth mentioning, however, because it's a great resource that plenty of businesses and entrepreneurs can learn from.
Intercom is a "conversational relationship management platform" that has an exceptional content marketing team that publishes great posts about customer relationships in various forms, product development, and customer engagement.
They've also been pushing out an enormous amount of resources for businesses that are impacted in a number of different ways by the coronavirus (COVID-19). They've got case studies showcasing how their customers are providing relief during COVID, tips for businesses going remote, and practical advice about how to keep customer care strong even during a crisis. (Check out our 75+ free tools during COVID post.)
Here are some of our favorites Intercom posts:
Dive Deeper: Best SaaS Marketing Agency: Top 5 Choices for 2023
Last Word on SaaS Bloggers
Ensuring that your business thrives despite changes in the industry, the market, your client base, and always-evolving technology can be overwhelming. There are always new tools, strategies and opportunities that can help you while competitors may be trying to upstage you.
Staying up-to-date with the latest news and ideas that you is why all businesses should be consistently following high-quality SaaS publications and business blogs. You'll learn more here than you could ever imagine, and remember that you can always skip over posts that aren't relevant to you and go straight to the ones that are.
Looking to get better results for your SaaS business? Trying to scale, improve client retention rates, or maximize your ROI? We can help. Click below to talk to a SaaS growth strategist!
---
More SaaS Articles:
* SaaS CAC: A Guide to Customer Acquisition Costs
* 3 Steps to Increase SaaS Conversion Rates with Customer Education
* The Anatomy of an Effective SaaS Lead Generation Strategy
* How Adobe Does SaaS Marketing: A Case Study
* 5 Reasons How SEO Benefits Your SaaS Business (+ SaaS SEO Strategy)
* A 3-Step Strategy to Build Links and Drive Referral Traffic to Your SaaS Website