The SaaS market has been on a continuous growth streak for the last few years and it is going to continue in the coming years as well. What exactly is SaaS? Here's a simple definition:
Software as a service (SaaS) is a software distribution model in which a third-party provider hosts applications and makes them available to customers over the Internet. SaaS is one of three main categories of cloud computing, alongside infrastructure as a service (IaaS) and platform as a service (PaaS).
According to a Gartner forecast report, the cloud services industry for SaaS is predicted to grow exponentially with forecasted revenues reaching upwards of $110 billion in 2023 and $143 billion by the end of 2023:
While the industry has tremendous potential and the market itself is continuously expanding, marketing the software as a service business model remains a challenge.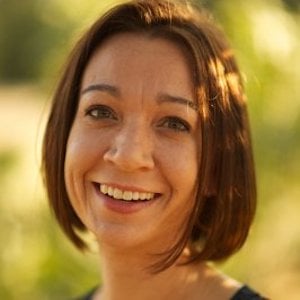 Kim Cooper
Director of Marketing, Amazon Alexa
Single Grain enables us to increase our impact without increasing our headcount
What Makes SaaS Marketing so Daunting?
Any marketer who has dealt with a SaaS company will attest to the fact that marketing that kind of business is uniquely challenging.
The buyer's journey and the marketing funnel for SaaS are different from conventional businesses because the target audience for which the SaaS offering holds value (and thus makes them likely candidates for closing sales) is very limited, which makes reaching out to them a challenge.
Many SaaS companies find it hard to grow their business because they don't really understand their specific buyer personas and are thus collecting useless data: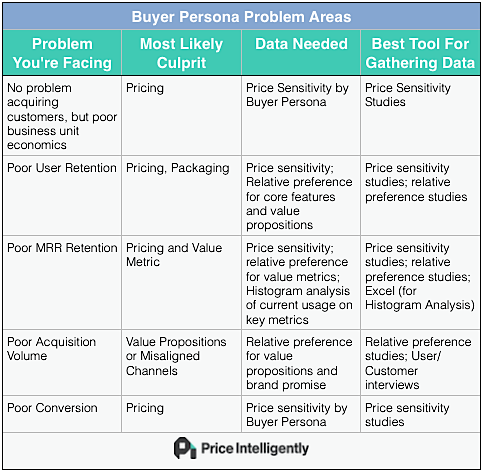 ​How do you explain the benefits of your SaaS offering when it doesn't have an element of tangibility associated with it? Since the software industry is rapidly evolving, keeping up with the changes in the product and tailoring it to meet the market demand adds an element of complexity when formulating a marketing strategy for SaaS.
How do you ensure that your SaaS marketing strategy brings your product or service offering on the radar of your target audience, nurtures them from the awareness stage right up to the decision stage, and lands them into your sales pipeline to get them to convert?
The answer is quite straightforward: inbound marketing through an effective content strategy.
Dive Deeper:
Measuring the Effectiveness of a Successful SaaS Content Marketing Strategy
The success of your content marketing strategy can be determined by the following parameters:
The number of unique visitors to your SaaS website and the traffic you receive
The number of individuals clicking on the CTAs and signing up for demos and free trials
The number of people converting into paying customers by choosing one of your plans on the pricing page of your website
A number of SaaS marketers fall into the trap of measuring the effectiveness of the strategy solely on the basis of the first parameter.
But when it comes to SaaS, it is not about how much traffic your marketing strategy drives to the website and blog pages. A successful SaaS marketing strategy is about:
ensuring that the traffic is relevant to your business
ensuring that the prospects are actively searching for a solution that your SaaS offering provides
ensuring that it has high conversion potential to justify the marketing costs and thus results in a measurable and predictable ROI
Traffic by itself is just a vanity metric. Only when you are able to track what portion of the traffic has business relevance and conversion potential can you determine the true impact that your marketing efforts have on lead generation and therefore propel your SaaS business towards content-powered hockey stick growth.
In case you are not from Canada, here is what hockey stick growth looks like: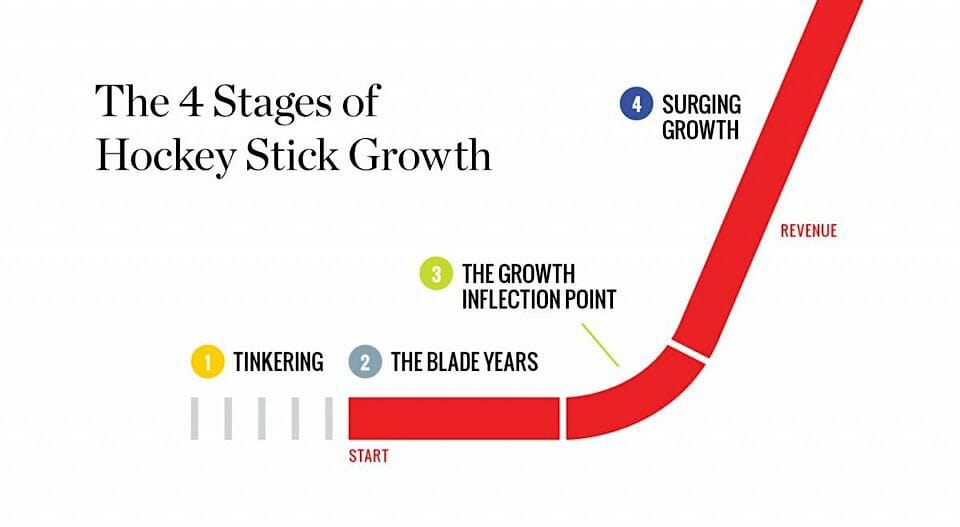 Dive Deeper:
3 Steps to Target the Right Audience for Your SaaS Website
For SaaS businesses, the content that you produce needs to be extremely targeted for it to offer the most value for the buck. Producing one piece of content after another in the hope that one of them will perform well in SEO and bring in relevant traffic is a long shot and not a reliable strategy that delivers good ROI.
Here is the step-by-step method to reverse engineer your content strategy and ensure that you get maximum returns while you expend optimum effort.
1) Optimize Your Website to Facilitate Conversions
The pages of your SaaS website function as the doorways to customer acquisition as well as retention. The user experience that your website provides lays a solid foundation for future interactions, so ensuring an excellent UX/UI design and following the best practices when designing a SaaS website (like a visually appealing above-the-fold design with specific CTA copy) are absolute essentials for a high-converting SaaS website: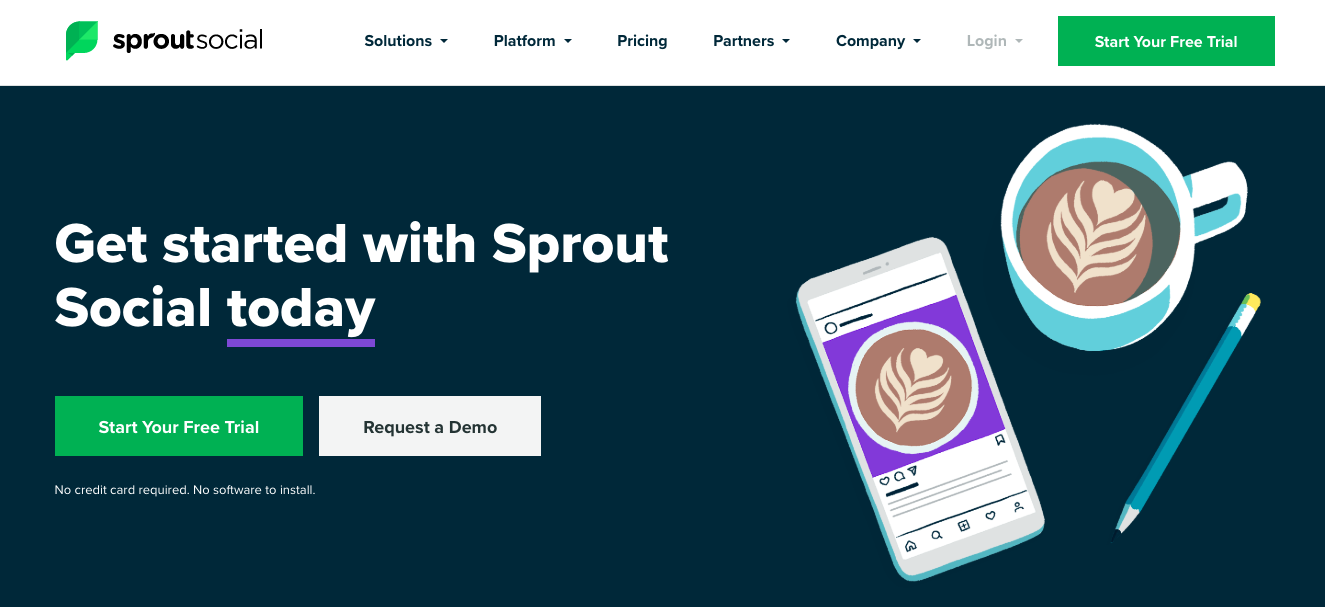 The design and development aspect will only be effective once the visitors actually discover your SaaS offering and land on your website. This means that keyword research and SEO optimization play a key role in ensuring that your content ranks higher in the SERPs and have organic discoverability.
While paid promotions and PPC campaigns are effective in helping you reach your intended target audience, if you are looking at building a self-sustaining marketing channel that continues to deliver results even after you stop pouring in money and other resources, keyword optimization and link building is the way forward.
Make sure that your landing pages are ranking for specific bottom-of-the-funnel keywords in addition to branded keywords: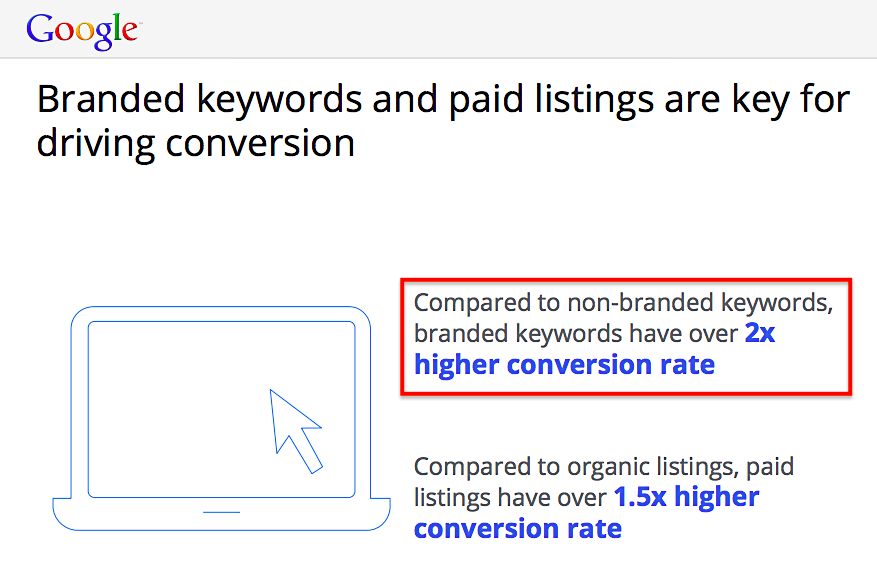 The BOFU keywords are the search queries that a prospect nearing the decision stage of their buyer journey would likely be searching for. At this stage, users are looking for specific information and have a strong intent to buy, which makes ranking for these keywords crucial for the landing pages of your SaaS website.
Dive Deeper:
2) Create Layered Content that Coincides with the Buyer's Journey
The buyer's journey for SaaS products consists of the following stages:
Awareness
Consideration
Decision
Sign-up
Conversion to paid customers
Retention
Content that you publish on your blog serves two purposes: it engages the prospects at every stage of their buyer journey and acts as a template for you to build links back to your website and pass along the link equity to the service pages.
Since the audience that is interested in your offering is targeted, when you are engaged in content marketing for a SaaS business, focusing primarily on awareness stage content may just be flinging the net too wide.
For SaaS businesses, creating content for the middle-of-the-funnel and bottom-of-the-funnel stages is a more rewarding strategy than creating content for the top of the funnel.
Click To Tweet
You can choose to provide the high-value content to your readers for free or convert it into gated content to boost sign-ups or you can A/B test both these techniques to figure out which resonates better with your target audience. Either way, what matters most is that you strategically narrow down the keywords you are looking to create content around and ensure that these content pieces rank well in the search results by promoting them and building backlinks to them.
3) Build Links Strategically to Your Content for Better Ranking
Even the most highly researched and well-written content pieces that get published can fail to see the light of day and fade into oblivion without anybody reading them. The biggest reason behind this is a marketer's failure to build backlinks to the content to facilitate its performance on the search engine result pages.
Link building not only propels your content higher up in the search results, but can also be a source for relevant referral traffic that graduates from the external link to the article itself, moves further along towards the landing pages on your website, and eventually converts.
How do you organically build links to your website and ensure that they refer relevant traffic back to your landing pages with a cost-effective yet rewarding strategy? Read on.
Dive Deeper: The Ultimate Guide to Link Building with Content for SEO
A) Select High-Authority Publications
Before zeroing in on the publication and targeting it to get a backlink to your own content, conduct audience analysis to determine whether they are even targeting the audience whose radar you want to be on.
For example, if the audience you are targeting for your SaaS product is tech entrepreneurs and the publication you have selected targets software developers, there is going to be a mismatch and the referral traffic coming to your website would have no business relevance for you and therefore would not contribute to conversions and revenue generation in any manner.
A high-authority industry publication that targets the same audience as you cuts your work down by half. Earning a backlink from such a publication will not only drive link equity back to your blog content and landing pages, but it will also ensure that the potential prospects who are further along their journey of discovery will come across a link to your website, pique their interest enough to click on it, get directed back to your site, and be motivated to sign up, thereby entering the your sales pipeline.
FYI, a sales funnel is different from a sales pipeline: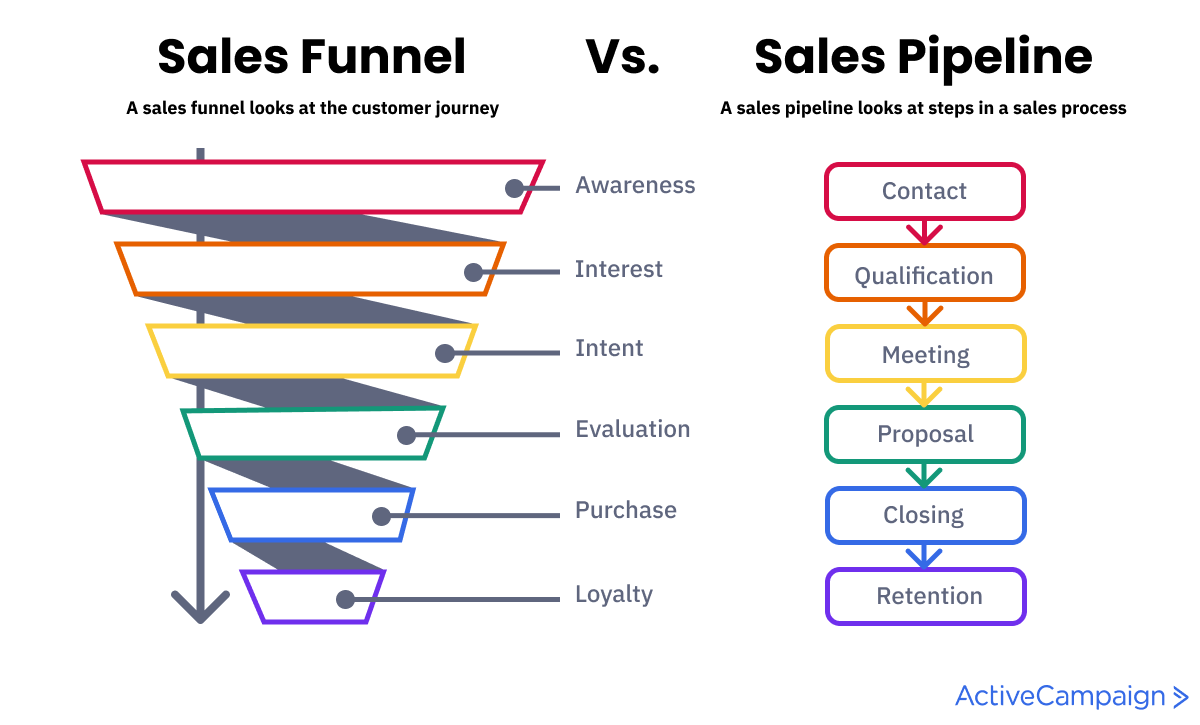 B) Pitch Great Ideas to Relevant Publications
The organic method for earning a backlink from high-authority industry publications and one of the top white hat SEO techniques happens to be guest posting: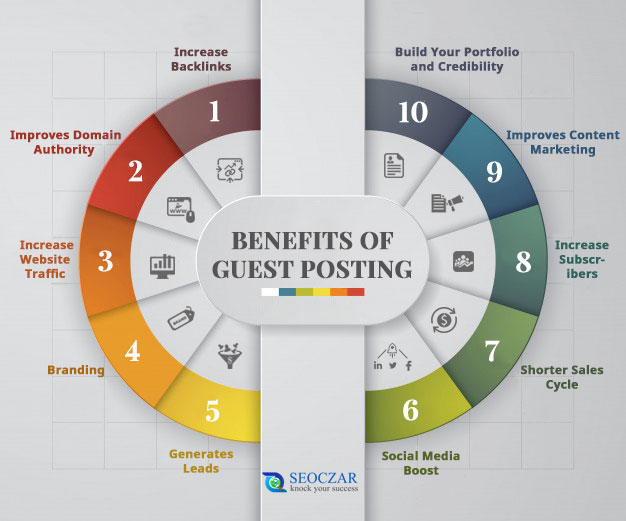 The majority of publications accept guest posts from thought leaders within the industry, so pitching them to write an insightful article or blog post for their publication works surprisingly well.
A lot of thought needs to be invested into what kind of article you'll write for them, which keywords your article will target, and what insights you can offer with your expertise. The article that you intend to write needs to have value for the publication in order for them to accept your pitch in the first place.
Base your pitches on the keyword research and competitor gap analysis that you undertake. Make sure that similar content doesn't already exist and target competitive keywords that the publication isn't currently ranking for when pitching them article topics for consideration.
Ideally, you should pitch 3-5 ideas for their consideration so they can choose the one that resonates the most with them. Occasionally, publications may also ask you to furnish an outline for the proposed article, so it's always a good idea to lay down the groundwork beforehand so you can respond promptly.
Dive Deeper: 5 Types of Guest-Post Content that Support Your Link-Building Efforts
C) Write High-Quality Content
Needless to say, the article that you write needs to be informative, well-researched and highly insightful. You also need to make sure that when you integrate links to any articles on your own blog, they are a value-add and not a force-fit.
The link should be a source of add-on information that compels the reader in search of extra knowledge to click on it. Linking to the blog content that contains a backlink to your landing pages increases the overall domain authority by passing down the link equity and gets both these pages to rank a little higher.
Incorporating lead-capturing measures like a sign-up form or a call to action button at the bottom of your blog pages can help you generate more conversions by removing the lag time and facilitating faster decision making.
Related Content:
Repeat and Grow
Rewarding results are seldom easy, and this link-building strategy is no exception. It needs perseverance and dedication on your part for the efforts to bear fruit. What it does guarantee, though, is a sustainable and affordable link-building strategy with returns that only compound with time.
Through careful planning and thoughtful consideration at every step of the way, you can formulate a strategy through which you earn high-quality backlinks, generate relevant referral traffic and ultimately see a direct impact of your marketing efforts in increasing the revenue for your SaaS business.