Diversify your revenue streams by promoting affiliate products. Once you get that passive income flowing, you can call it quits. You've achieved financial independence and you're ready to retire early.
In a nutshell, that's what a stereotypical "make money online" charlatan would tell you. Or maybe we're slowly moving away from that period in affiliate marketing. People understand that truly passive income doesn't exist, at least not in the affiliate industry, so without putting in the effort, you're not convincing anyone to click your affiliate link and make a purchase.
As an affiliate manager, I have an ideal vantage point for evaluating which affiliate marketing strategies tend to work and drive the most sales and which don't. At Supermetrics, we have thousands of partners in our affiliate base who use multiple channels to generate sales and earn affiliate commissions. And we monitor their sales data as closely as possible.
In this article, I will share my best tips for maximizing your affiliate marketing sales based on my experience with managing our affiliate program together with my colleagues at Supermetrics.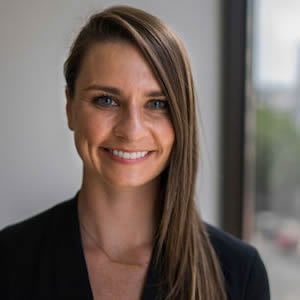 Jacqueline Foster

Demand Generation Marketing, Lever.co

We can count on them to bring new ideas to the table consistently
What Is Affiliate Marketing?
As defined by Smart Passive Income:
"Affiliate marketing is the process of earning a commission by promoting other people's (or company's) products. You find a product you like, promote it to others and earn a piece of the profit for each sale that you make."
Many marketers and other people probably know that Amazon launched its affiliate program, called Amazon Associates, in 1996:
Contrary to popular belief, however, Amazon wasn't the first to launch this revenue-sharing concept. Before this, it was generally known as "referral marketing," a program that simply offers people financial or other incentives when they recommend the product or company to their friends.  
According to Affiliate Royale:
"An online flower shop founded by William J. Tobin called PC Flowers and Gifts pioneered the first affiliate program for the web. The e-commerce site went live in '89 and it launched its novel marketing approach soon after. By '93, the program was generating millions in sales per year. It had over 2,500 affiliates from all around the web by '95. In '96, Tobin applied for a patent on affiliate marketing and tracking. He was granted the patent in 2000."
Throughout its relatively short but rich history, affiliate marketing hasn't always had the best reputation. The rise of coupon and cash-back affiliates, the so-called "get rich quick" schemes, and fake affiliate bloggers posing in front of someone else's luxury cars have all contributed to the dent in affiliate marketing's reputation.
Related Content:
* Beginner's Guide to Amazon PPC Ad Campaigns
* Amazon Basics: Why You Need Automatic and Manual Campaigns
* How to Use Amazon Reviews for Content and Product Development

Current State of Affiliate Marketing
As an industry that has no borders, affiliate marketing has benefited from the growth of cross-border shopping. About 45% of shoppers were estimated to buy internationally on the web last year. More recently, the social distancing and lockdowns during the COVID pandemic had a silver lining in that more consumers moved online, which boosted not only e-commerce but also affiliate marketing.
You can see how much the interest in the search query "affiliate marketing" has increased in the past five years: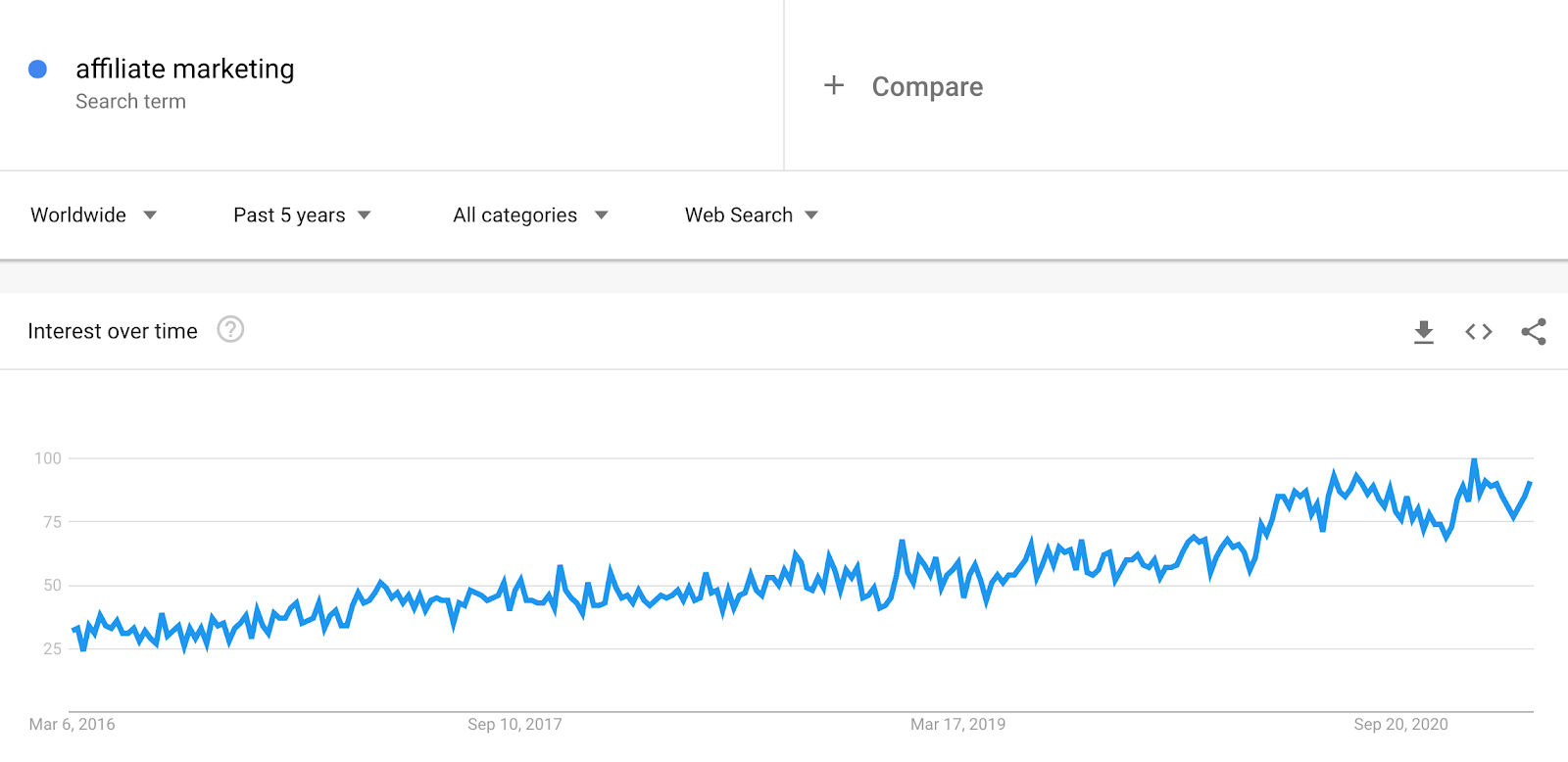 In their 2020 Industry Report, SaaS Scout assessed that affiliate programs drive 15-30% of all sales for advertisers. Their estimate of the affiliate industry's total value is $12 billion globally.
Both SMBs and large enterprises, especially in B2B and the software industry, are running affiliate programs, either in-house or through affiliate networks. These affiliate programs tend to attract skilled professionals who really know their craft and the products they promote.
The largest affiliate networks have 100K+ active affiliates on board. And the fact that we have companies built on affiliate commissions alone speaks for the vast impact of affiliate marketing. You've probably heard of Groupon, a company that connects subscribers with local merchants. It has an annual revenue of about $2.2 billion and its number of active users peaked at over 50 million.
Dive Deeper: Why Affiliate Marketing Is a Great Option for Startups
7 Tips to Maximize Your Affiliate Marketing Profits
This evaluation of the affiliate marketing industry begs the question:
What is the best strategy to make money as an affiliate marketer and maximize your profits?
So, here's my list of affiliate marketing tips from an affiliate manager's perspective:
Choose a product based on your ability to rank for relevant keywords and avoid saturated markets
Forget about AIDA and other funnels and focus on product-audience fit
Spend enough time on choosing your affiliate products to avoid half-hearted efforts
Get in touch with affiliate managers and ask about perks and additional incentives
Find a unique angle not covered by other affiliate partners
Don't try to find loopholes; create a long-term strategy instead
Don't expect immediate financial independence and early retirement
Now let's take a deeper look at each tip.
1) Choose a Product Based on Your Ability to Rank for Relevant Keywords and Avoid Saturated Markets
This first tip goes out to all content-based affiliate marketers — mainly bloggers, that is. If you're only getting started and your website's domain rating is on the low end, you're better off choosing a product with less competitive keywords.
There's no shortage of affiliate marketers teaching other aspiring affiliates how to make it. The "how to start a blog" or "how to make money online" are good examples of a saturated niche, filled with marketers promoting the same products to each other, namely web hosting services, website builders, and SEO tools.
Here's an example of the SERP overview for "how to start a blog" from Ahrefs. Just by looking at the number of backlinks and referring domains of the top ranking websites, you can get an understanding of what it means when a keyword has a difficulty score of 88 ("super hard"):
Unless your DR (Domain Rating) is over 70 and you can attract a fair number of backlinks (more than 2,000), I wouldn't recommend trying to squeeze in there.
So, before locking in on any specific product, research the keywords around it to know who you're up against:
Simply find the relevant keywords and pay special attention to those with purchase intent — these are usually review- and comparison-focused search queries such as "best reporting tools" or "brand name vs. another brand name."
Then look at the SERPs and evaluate your chances of ranking on the first page.
Once you publish more content and build links to your website, you will improve your domain authority and have a higher chance of ranking for more competitive keywords. This is a long-term game but it's the best strategy to maximize your affiliate marketing profits.
2) Forget about AIDA and Other Funnels and Focus on Product-Audience Fit
As an affiliate, your job is to move your prospects to the merchant's product page. That's it. And if those prospects convert, then you also get paid (usually around 20% of the purchase price).
More specifically, you have to do your targeting right by matching the needs of your prospects with the right affiliate product. For a lack of a better term, qualified traffic is what you need.
This is the same no matter which promotional channel you choose — a review blog, social media post, webinar, email newsletter, or just a casual call with one of your clients. All you need is for that prospect of yours to click your affiliate link and buy the product before the cookie expires.
The traditional AIDA funnel (Awareness, Interest, Desire, and Action) is hardly relevant for most affiliates.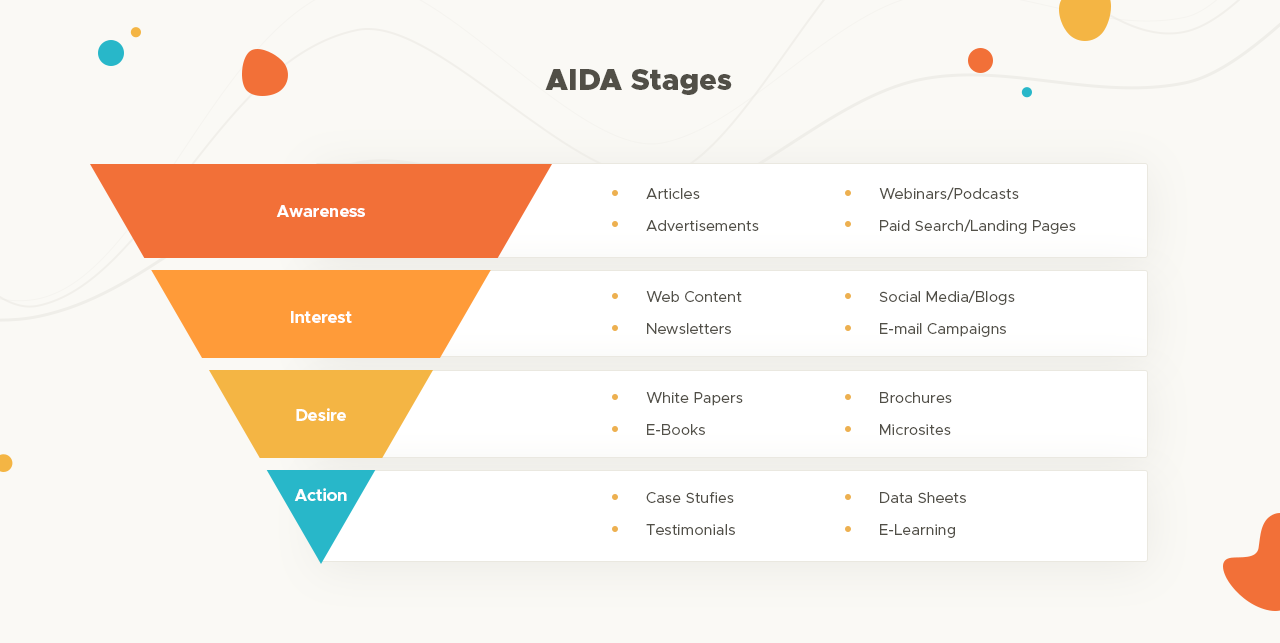 Generating awareness and interest is not what drives conversions or maximizes your affiliate marketing profits, so leave those top-of-the-funnel stages for the merchant's own marketing department.
Related Content:
* SEO Keyword Research Made Easy in 2023
* How to Turn a Minimum Viable Product into a Booming Business
* What's the Right Content for Each Stage of the Marketing Funnel?

3) Spend Enough Time Choosing Your Affiliate Products to Avoid Half-Hearted Efforts
Without a doubt, choosing the right affiliate product to promote is the most crucial decision. So consider, more or less in this order, these factors:
Product-audience fit
Market demand
Competition
Product price
Commission rate
Additional incentives such as promo codes, bonuses and marketing materials
And keep in mind that a high commission rate alone is meaningless, unless there's high demand for the product and you can promote it to the right audience.
Don't Be a Shallow Affiliate Marketer
To show the value of the affiliate product, you have to know what you're talking about. Don't be one of those shallow affiliates who just writes a generic review and waits for the sales to come.
Since you're adding an extra step to the product's sales funnel, you need some additional value to give a reason for your prospect to click on your affiliate link:
In many cases, the additional value could be trust — for example, if the prospect is your own long-term client.
Or it could be your expertise in using the product and showing its value through your reviews, for instance.
Or let's say you have a dedicated following on social media; the additional value is the relationship and engagement you have with your audience.
Maybe you're able to offer a discount to your prospect by sharing your affiliate promo code.
4) Get in Touch with Affiliate Managers and Ask about Perks and Additional Incentives
Unlike what you would expect, very few affiliates actually reach out to affiliate managers to ask about additional incentives.
It's part of our affiliate activation strategy to do it from our side — offer special deals and performance-based bonuses to promising affiliate partners and share useful resources with them. But if you're serious about earning passive income through affiliate marketing, you might want to send an email and ask about all possible options.
Benefit from Free Trials and Marketing Materials
For intangible products such as software, it's easy to request a free trial of the product. Many SaaS companies, including Supermetrics, offer free trials to everyone:
But as an affiliate, you can ask for a trial account for testing the product in case the merchant doesn't offer any free trials. For promising partners who bring regular sales, affiliate managers can sometimes extend the free license after it expires in case using the product is essential to the affiliate's strategy.
Of course, to avoid people joining the affiliate program just to get a free version of the product, this perk only applies to those affiliates who can drive sales. So asking for a free product is not recommended, unless you're committed to your affiliate efforts.
Free marketing materials are another category of "affiliate perks." Especially if the merchant's marketing team has narrowed down their product's USP (Unique Selling Point), for example, the value of these marketing materials becomes more evident. Make sure to leverage them in your promotion.
Promo Codes — Are They Still Offered?
Promo codes, also known as coupons or discount codes, are the most common additional incentive that you can get access to as an affiliate. Again, these are not offered to just anyone, but if you request one and you have some credibility as a marketer, you'll likely get it.
Full-price sales are always ideal for both the merchant and for maximizing your affiliate marketing profits because the customer ends up paying more. But promo codes are still an effective way to convince your referrals. They wouldn't be so widely used if they weren't.
In many cases, however, there will be some restrictions on the usage of promo codes. The most common one is a ban on publishing promo codes online (otherwise, you would damage the merchant's organic traffic and gain an unfair advantage). What customer wouldn't want a promo code to get a discount on the product they're planning to purchase?
5) Find a Unique Angle Not Covered by Other Affiliate Partners
This is of special interest to those affiliates who promote products in a competitive niche. If ranking for the most promising keywords doesn't seem feasible but the product is a perfect match for your audience, finding a unique aspect to the product can make it work.
Ask about the merchant's own marketing activities and study the content of other competing affiliates to find out what's missing. For example, it could be that there's an abundance of high-quality review and guide articles on the product but almost no video content.
Or perhaps there's an aspect of the product that has been dismissed by other affiliates. As in the case of Supermetrics, this could be a connector that has received less attention than others even if the data source itself has an active user base and therefore has potential.
6) Don't Try to Find Loopholes; Create a Long-Term Strategy Instead
As an affiliate manager, every now and then you come across affiliates who ignore the program's terms and conditions and try to find loopholes for getting commissions.
Some common examples of these violations are:
Self-referrals
Coupon abuse
Using branded terms in paid ads that link directly to the merchant's website
Occasionally someone might even try to leech off the brand by creating a website that pretends to be the merchant
None of these loopholes are effective long-term affiliate strategies. Most programs don't accept coupon websites, for example, so if you want to benefit from the discount angle, you need to build an audience or network first. You cannot expect to be the intermediary between the buyer and the seller without adding any value.
Whatever trick you may have up your sleeve, chances are the affiliate managers have seen it before. Ranking for coupon keywords without inserting the actual coupon on your page or even hiding the coupon-related keywords in your image alt texts will simply lead to the termination of your affiliate account.
So don't burn any bridges. Spend your precious time creating an effective long-term strategy that maximizes your affiliate marketing profits in a stable fashion.
Dive Deeper: 7 Steps to Getting Started With Affiliate Marketing for Your Business
7) Don't Expect Immediate Financial Independence and Early Retirement
The majority of affiliate partners never generate any sales or earn commissions. And that's mostly because they're not willing to put enough effort into their affiliate marketing activities.
Given the variety of niches and the complexity of the affiliate channel, it's hard to provide any accurate estimate of the average affiliate marketing revenue. A common feature in all affiliate programs is that a tiny percentage of the affiliates end up driving the majority of the sales. In many cases, the top 10-20 affiliates can easily drive more than half of the total affiliate sales.
According to PayScale's salary report for affiliate marketers, the average salary for an affiliate marketer is around $52K. This is based on a sample of 7,715 salary profiles. But there's plenty of variation in the commission amounts, frequency of commissions, and how much effort affiliates dedicate to promoting the products. In general, recurring commissions, which are the norm in SaaS affiliate programs, provide a more stable long-term revenue stream. And this usually leads to higher cumulative earnings.
So don't get carried away with the F.I.R.E. ("Financial Independence, Retire Early") movement. Affiliate marketing can help you move towards financial independence and even early retirement but it's not a quick solution. It can serve as one of the strategies of diversifying your revenue streams.
Dive Deeper: Best SaaS Marketing Agency: Top 5 Choices for 2023
Conclusion
This article is a realistic overview of the opportunities that affiliate marketing can offer for marketers. Without painting too rosy of a picture or being overly critical, the strategies listed here are my top tips for maximizing your affiliate marketing profits. Choosing the right products, becoming an expert in using them, and being consistent with your promotion is what drives affiliate sales.
So, forget about loopholes and find your unique angle instead. It's a long-term game.
Hopefully you learned how to get started with SaaS affiliate marketing, but if you just want a SaaS agency to do all the work for you, click the orange button below!
---
More niche marketing articles: