Attention Marketing: 10 Tips to Acquire More Customers
Over 5 million blog posts are being written every day (it's only 3 p.m.!):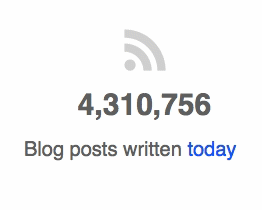 With pretty much every business producing online content and campaigns, getting new customers and growing your brand comes down to how much attention you can attract.
A recently published study from researchers at the Technical University of Denmark suggests that the collective global attention span is narrowing due to the amount of information that is presented to the public – it's down to about 8 seconds: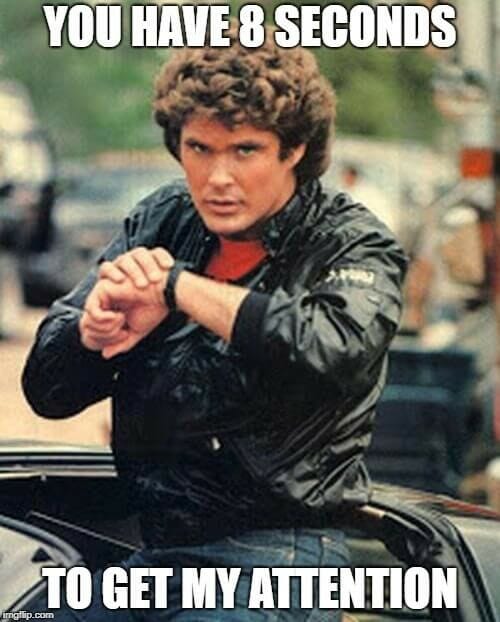 The COVID-19 pandemic has ensured that most marketers are facing moderate to significant budget cuts; this means you need to find lean ways to reach out and connect with potential buyers.
That's where attention marketing can make a big difference.
What Is Attention Marketing?
As James Flint of The Telegraph so succinctly put it:
"Pay attention, because attention pays."
Attention marketing is a category of online marketing that aims to engage and acquire new customers through non-invasive means, often via social media.
This term was coined by entrepreneur Steve Jelley to describe a particular business model that is a cost-effective way to capture user attention through engaging and useful messages. It was popularized by Seth Godin in his book Purple Cow, who also said:
"Marketing is a contest for people's attention."
Traditional marketing isn't always effective – out of 10,000 email recipients, only 150 click through – so we end up pushing harder at the same thing and getting stuck in the Attention Resource Cycle: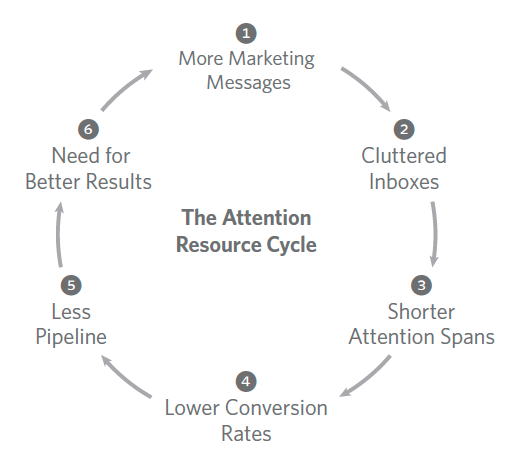 On the other hand, this diagram briefly explains the attention marketing process:

The concept of attention marketing is not a new one. It goes back more than a century, when Elias St. Elmo Lewis, an American Advertising advocate (also inducted into the Advertising Hall of Fame), introduced the AIDA model.
The AIDA model explains the four key stages of the marketing funnel that every consumer passes through before turning into a customer: Attention, Interest, Desire, Action: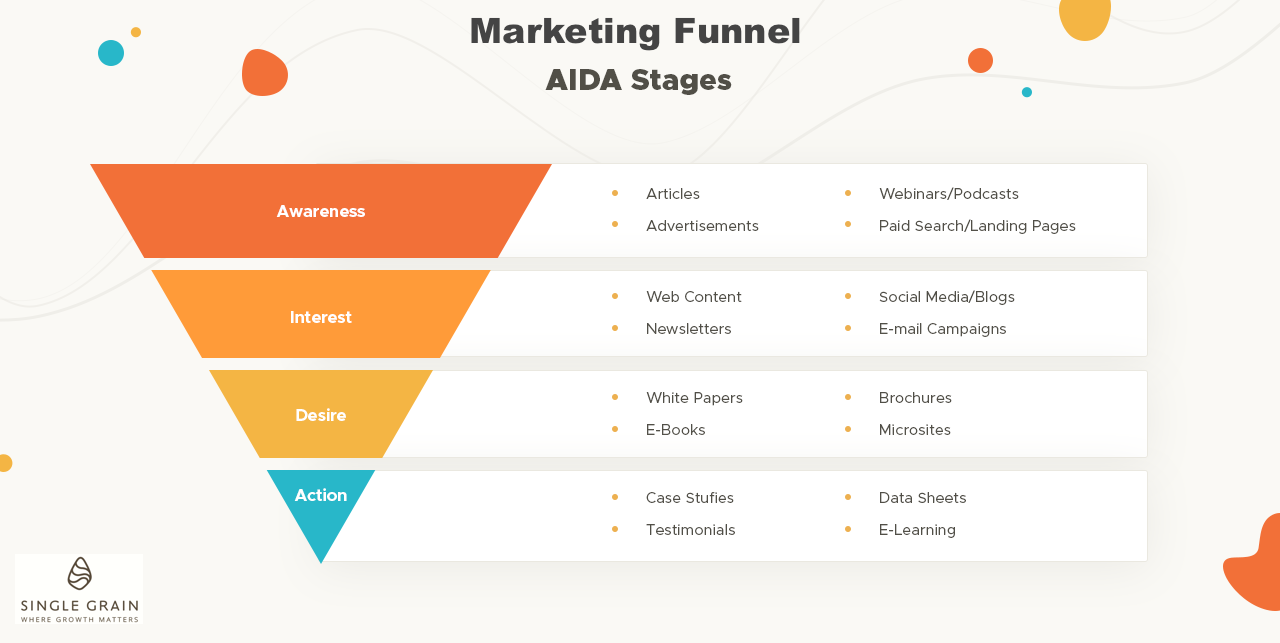 More content on marketing strategies:
* How to Use Event Marketing to Generate Leads & Close Sales
* How to Use Engagement Marketing to Acquire More Customers
* What Is Phygital Marketing?
* What Is Feature Marketing? The Complete Guide for 2023
* What Is Category Design in Marketing (And Why Is It an Important Strategy)?

10 Tips to Succeed with Attention Marketing
Let's now understand how you can use different types of attention marketing to get the most out of your marketing dollars.
1) Offer Snackable Content
Although your audience is exposed to a lot of information, they often enjoy learning through content that comes in bits and pieces, like snackable content.
Snackable content is just what it sounds like: content that is short, fun and easy to consume. It can be a quick blog post, a video or an infographic, and is well suited for social media.
This type of content paves the way for you to educate your audience without taking up much of their time. Have a look at this example of a LinkedIn post update: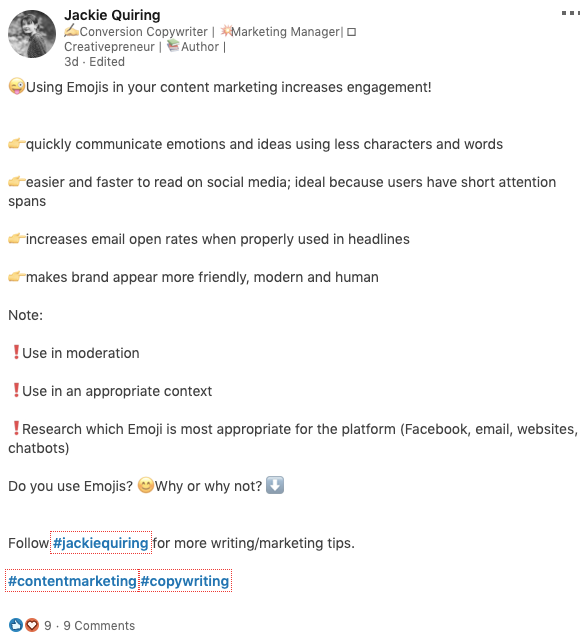 Here's another fascinating example, in the form of a whiteboard video by Steven Johnson:
The idea of snackable content is simple:
Identify audience problems and challenges
Become a source of expert information
Create bite-sized and engaging content pieces
Snackable content is easy to produce. You can churn out many such pieces to stand out in a cluttered online content landscape.
2) Create a Viral Content Strategy
Going viral is not an exact science, but it can be done. Viral campaigns attract mass attention (and shares!), and become popular because they touch the audience on a deeper level – whether it makes them laugh or think or tear up.
For instance, this video from Dollar Shave Club helped the razor company skyrocket to unprecedented success after getting just under 27 million views:
Here are some tips to generate such viral campaigns and achieve more brand visibility:
Think about how your content idea can be unique and addictive.
Brainstorm different viral ideas and their potential outcome.
Build a team of viral content specialists to generate viral ideas at scale.
Surprise the audience and tell a different story.
Even if your content doesn't go viral, it's always a good idea to keep trying for it. And you might end up with few game changing campaigns.
Dive Deeper: The A-to-Z of Viral Marketing (+ Infographic)
3) Use GIFs in Content Marketing
A GIF, which is simply a short animated image, is a unique content format used for grabbing an audience's attention. And if you are ever involved in a bet as to what GIF stands for, the answer is: Graphics Interchange Format. 🖐
GIFs are a very popular online content format:
It's a quirky little content piece that takes no time to create or consume. Take a look at this GIF from Starbucks, for instance: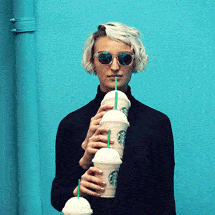 You can use GIFs in blog posts, as social media posts or to display products: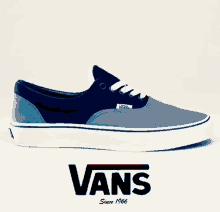 GIFs can turn boring educational content into something catchy and easy to understand. Take a look at this GIF explaining how the People Also Ask card works in Google's search pages: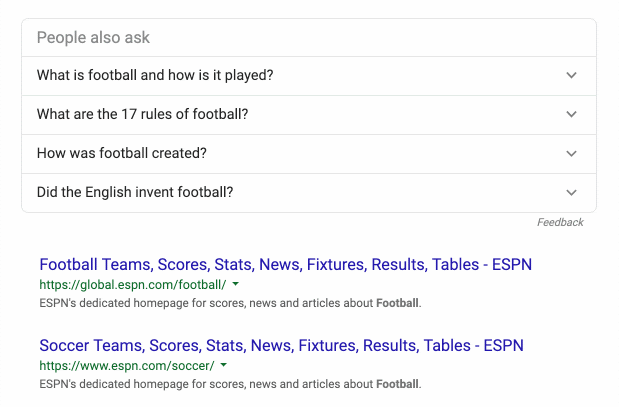 Thankfully, creating a GIF is much faster and easier than making a video. You can use a free tool like GIPHY's GIF maker to conjure up an awesome custom GIF for your next blog post or social campaign.
4) Entertain with Memes
Another popular online content format that has gained massive acceptance in the last few years is: the Internet meme.
The concept of an Internet meme (generally known as a meme) comes from "meme," which is "an idea, behavior, or style that spreads by means of imitation from person to person within a culture." The memes that most of us are familiar with are typically made up of an image with a text overlay of catchphrase: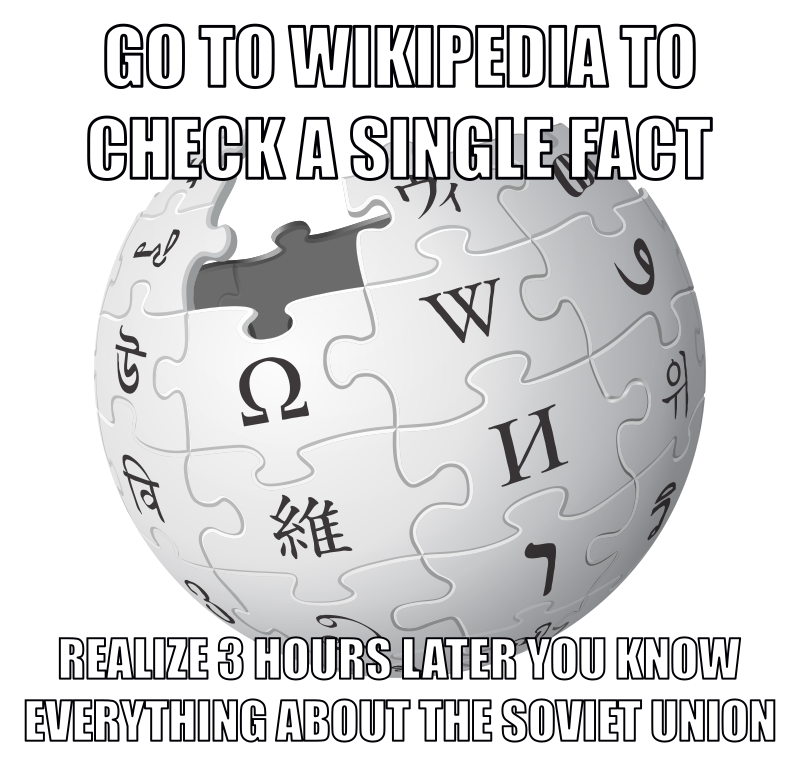 A meme can infuse humor into your brand message that attracts instant audience attention. Although a meme can do wonders for branded content, it's still a relatively underused format: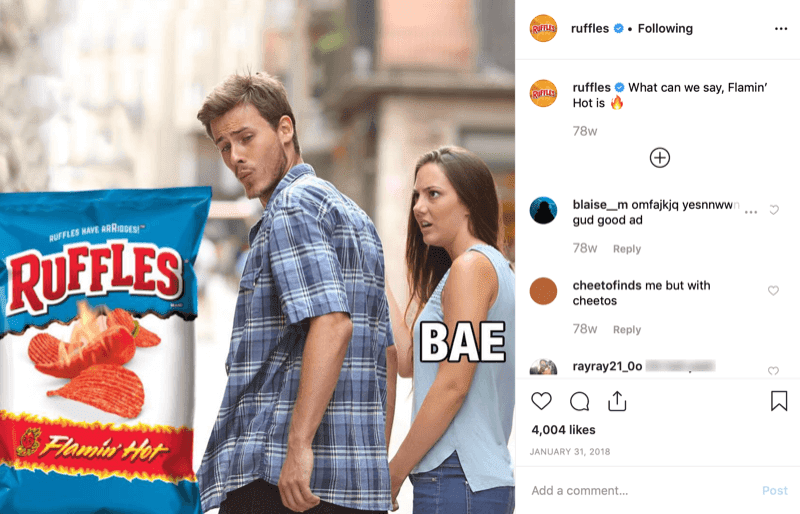 As with GIFs, memes work well in blog posts and social media posts. You can use a free online meme generator tool to create your custom meme and post it to your social channels.
Providing a funny angle to your social media conversations with some hilarious memes is an excellent way to get attention and build an audience for branded content.
Dive Deeper: The A-to-Z of Viral Marketing (+ Infographic)
5) Write Compelling Copy
Good copywriting works well to grab a reader's attention. With an effective copy, you can use a few words to tell a story and trigger a desired action, such as a purchase or a newsletter sign-up. As Leo Burnett said:
"Make it simple. Make it memorable. Make it inviting to look at. Make it fun to read."
You can use copywriting as a selling tool on multiple online channels such as email, website and social media. Here's an example of simple yet effective website copy from Baronfig: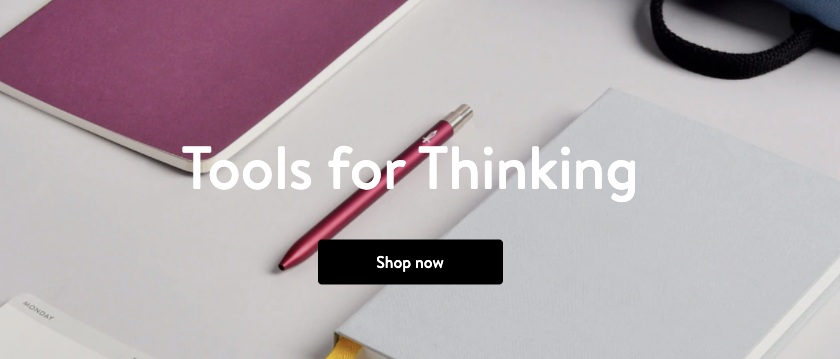 Impactful copy speaks directly to the target audience and offers them a solution to some of their persisting pain points. It uses simple and emotional language, like this example from Moosejaw: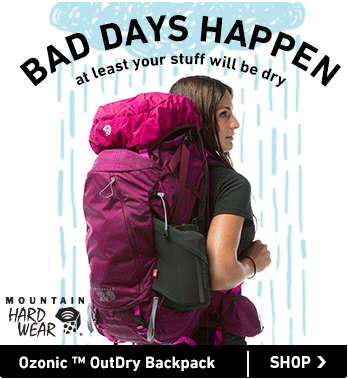 Another way to get your audience to notice your content is to craft a mind-blowing headline. A good title sets the expectations for the reader and starts building an emotional connection with them, which, if you've done your work, gets those precious clicks on a blog post or social update. Here's a good example:

Good copywriting has been and will stay as one of the most prominent pillars of an effective marketing strategy – it's a powerful way to draw audience attention.
Dive Deeper: How to Write Hero Headlines to Skyrocket Click-Through Rates
6) Hack a Trend or Current News
An industry trend or a piece of news has a readymade audience because that means people are talking about the topic in real-time. Another name for this is newsjacking.
If you use a hot subject to create a blog post, a survey, an infographic or a video in order to participate in the conversation in your own unique way, you'll get instant attention. Take a look at this example of a trend survey by Slack, the famous team communication app: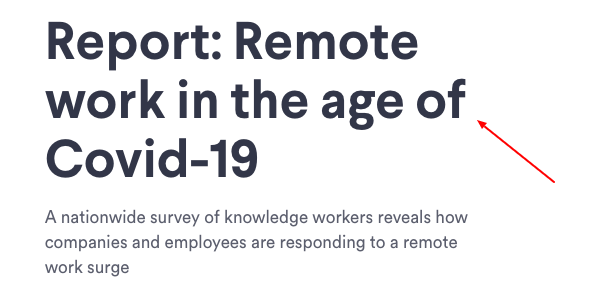 Such content is not just sharable, but also attracts media attention. If you're aware of what's going on in your industry and the world around you, then it's not hard to create a relevant and valuable content piece that helps you to reach out to a broader audience.
Dive Deeper: How to Newsjack: A Guide for Content Marketers
7) Create Interactive Content
81% of marketers agree that interactive content grabs attention more effectively than static content.
Marketers can use different forms of interactive content – such as quizzes, games, contests, interactive calculators, and assessments – to initiate a two-way conversation with their target customers. This format infuses a much-needed fun element in branded content.
Social media platforms like LinkedIn, Twitter and Instagram have been offering native features to create simple interactive content pieces like quizzes and polls. Take a look at this example of a simple LinkedIn poll: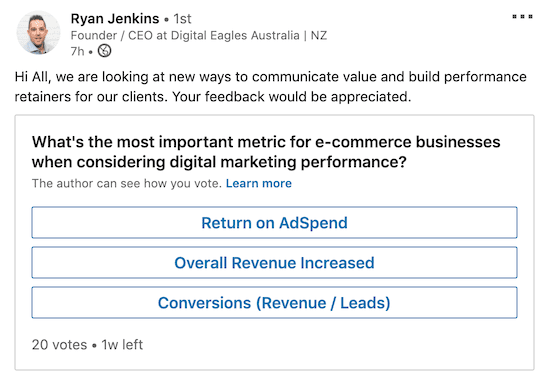 Big brands like Netflix are using the power of interactive content to get their audience to take notice and interact. Here's an interesting Instagram pop quiz from Netflix: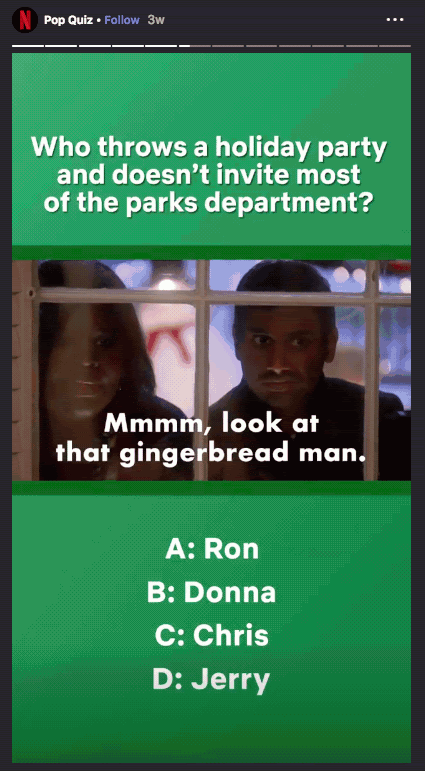 The brand uses Instagram's slider feature to create quizzes about its TV shows and engage with the audience. Here's another fun example of a quick quiz from BuzzFeed: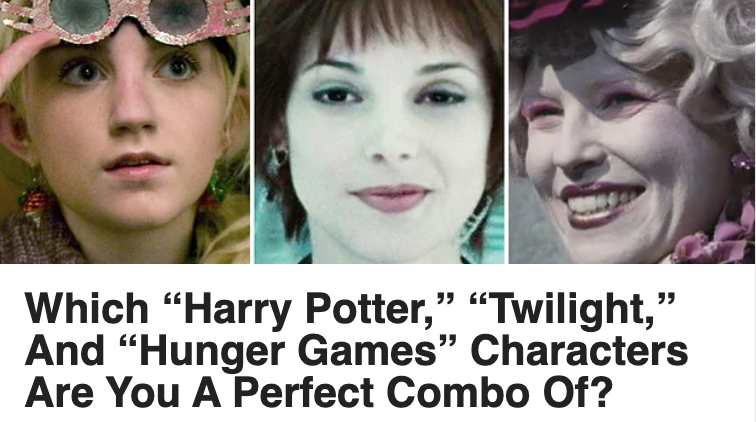 Gamifying brand stories appears to be the new normal. Looking to get started? Check out this list of the best of interactive content marketing tools.
8) Branch Out with Influencers
A great way to get more people to notice your brand is to collaborate with well-known industry influencers. In fact, 51% of marketers believe that they can acquire better customers with influencer marketing.
Influencer marketing is a strategy that businesses use to promote their products and services by partnering with popular social media users or bloggers. Influencers usually have a large, engaged audience that brands can tap into to build credibility and even drive sales.
For instance, Hilton Hotels collaborated with travel influencers to get 100,000 new brand likes and thousands of positive comments and shares through a campaign called  "Seven Urban Wonders of the World":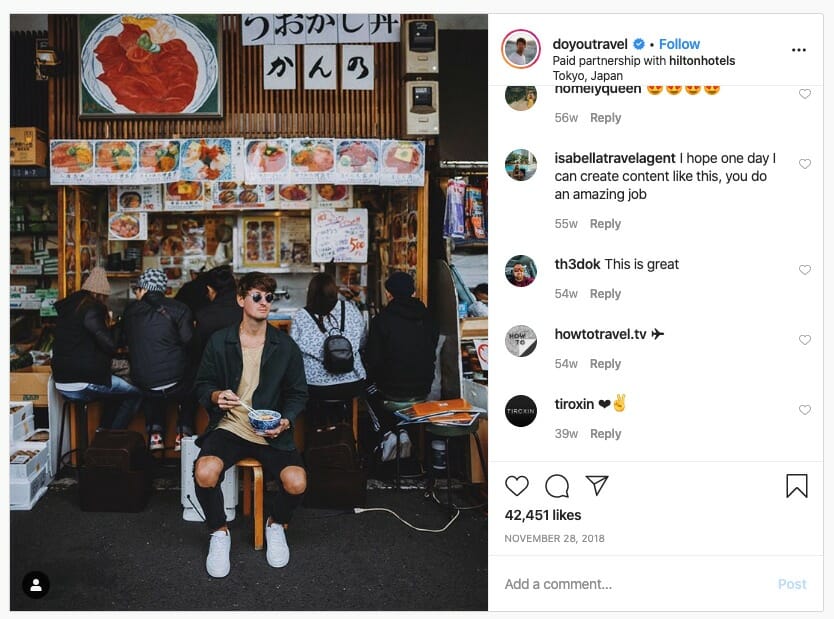 A brand that partners with an influencer can reap many benefits, including:
Reach a bigger audience
Build trust for your brand
Grow your social following
Increase site traffic
Get more leads
Drive sales
The hallmark of effective influencer marketing lies in finding the right influencers with genuine followers – and you can do so with the help of the right influencer platforms and social media auditing tools.
Learn all about influencer marketing: The Ultimate Guide to Growing Your Business with Influencer Marketing
9) Create a Podcast
A podcast can be either educational or fun to listen to. This content format is an popular option for people who want to consume content on the go:
In 2017, 40% of Americans 12 or older had listened to a podcast
In 2019, 51% listened to podcasts
In 2023, 55% of people have listened to a podcast
Community Signals is a good example of a podcast for professionals who work as community managers, and is run by Patrick O'Keefe, a strategic community management expert: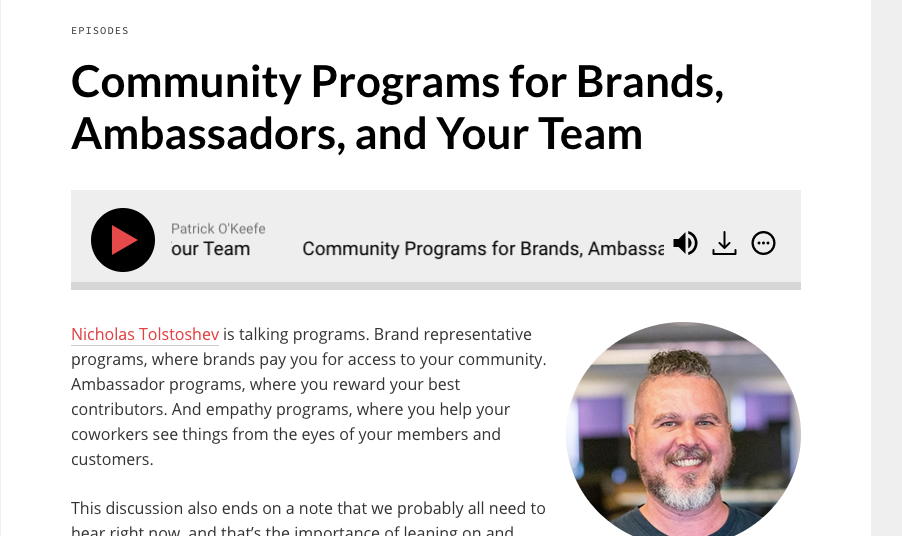 Marketing School, hosted by Eric Siu and Neil Patel, is a daily podcast that offers bite-sized episodes (5-10 minutes each) about digital marketing tactics, tips and trends: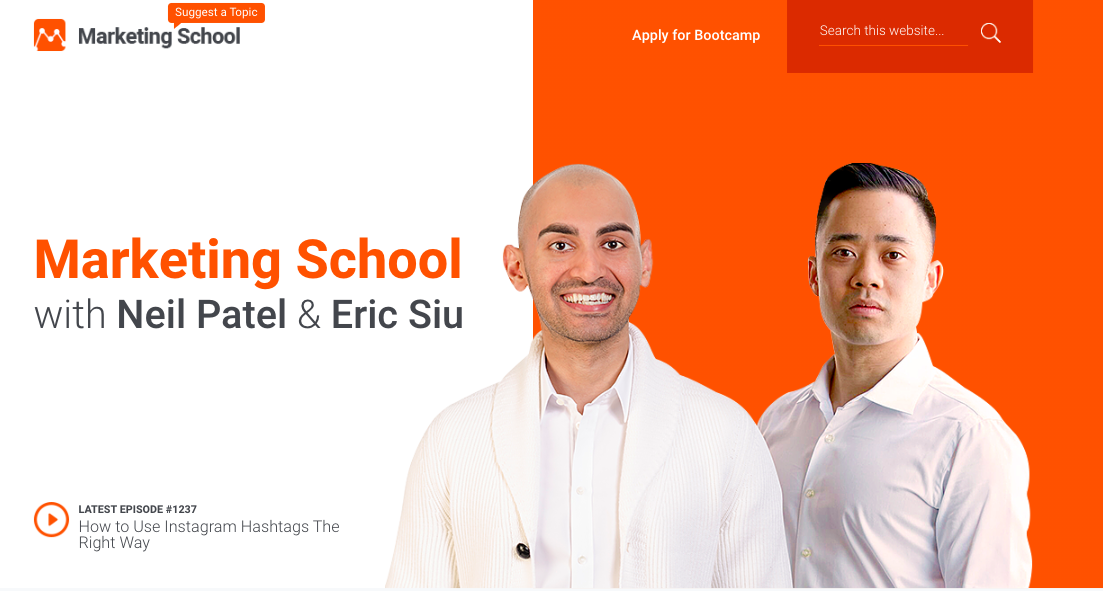 Podcasting is an excellent way to get your brand noticed and to build a new audience for your business. But you need to do some bit of preparation – name, topic, format, etc. – before you can run a successful online podcast.
Learn all about starting a podcast: Podcast Production 101: The Complete Guide to Starting Your Own Show
10) Publish Infographics
When it comes to visual content, infographics can work magic to educate the audience in a way that's easy and entertaining. Studies show that infographics can increase web traffic by as much as 12%.
Take a look at this eye-catching, short-form infographic: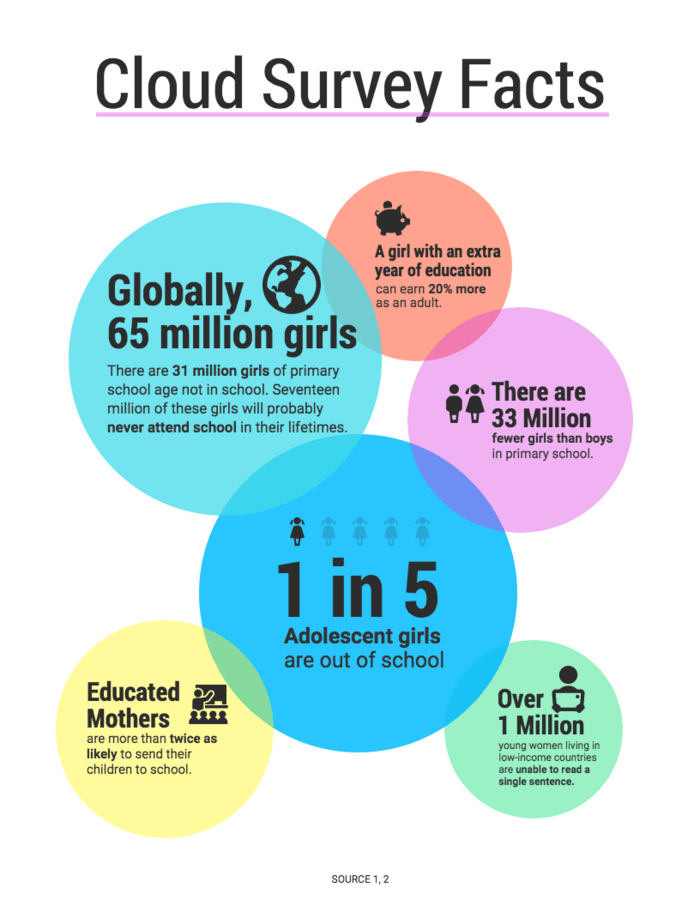 You might think that infographics are always long-form, but that's not always true. The fact is that shorter infographics, like the one above, do better when posted directly on social media.
Here's an partial example of a long-form infographic (check out the full IG here):

A few tips on creating effective infographics:
The first step is to think of a compelling story or an idea that can be best illustrated visually.
Ensure that you have reliable and up-to-date data sources, and cite them at the bottom of the graphic.
Make the design visually appealing without crowding in too many images or blocks of text.
In a world where people already have enough to read, an infographic offers information that's concise and easy to absorb.
Dive Deeper: Why Infographics Are the Best Content Investment You'll Ever Make
Final Thoughts on Attention Marketing
In today's information age, there is no doubt that attention marketing – grabbing and holding an audience's attention – can solve most of your marketing woes. One of the easiest ways to do this is to stand out from the competition by making your content and brand messages exciting, fresh and relevant.
Don't forget to stick to your brand's core values because you're not just looking for attention; you need to use attention marketing as a medium to get positive reactions from those who matter to your business.