If you're looking for quick tidbits on generally well-performing strategies for an array of social media platforms, you needn't search any further. Welcome to our micro guide on social media marketing strategies for every major platform!
In this post, we'll cover quick yet effective techniques to maximize your reach, engagement and return on investment across various social media channels.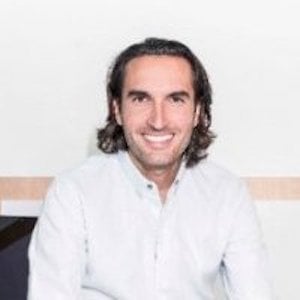 Yaniv Masjedi
CMO, Nextiva
Their expertise has helped Nextiva grow its brand and overall business
6 Quick Social Media Marketing Strategies
Whether you're a business owner, marketer or aspiring influencer, these insights will help you navigate this world and unsuck at social media.
1) YouTube: Mastering the Initial Push
The YouTube algorithm favors videos that gain substantial views and engagement during this critical period.
On YouTube, the key is to make a strong initial impact within the first few hours of your video going live.
When the algorithm used to be a little slower to change and more predictable, you could comfortably predict a nice ramp-up with your prioritized content, but that is less so the case today. The YouTube algorithm is so flamboyant now that on any given day, your content could perform amazingly– or it could just plateau for seemingly no apparent reason.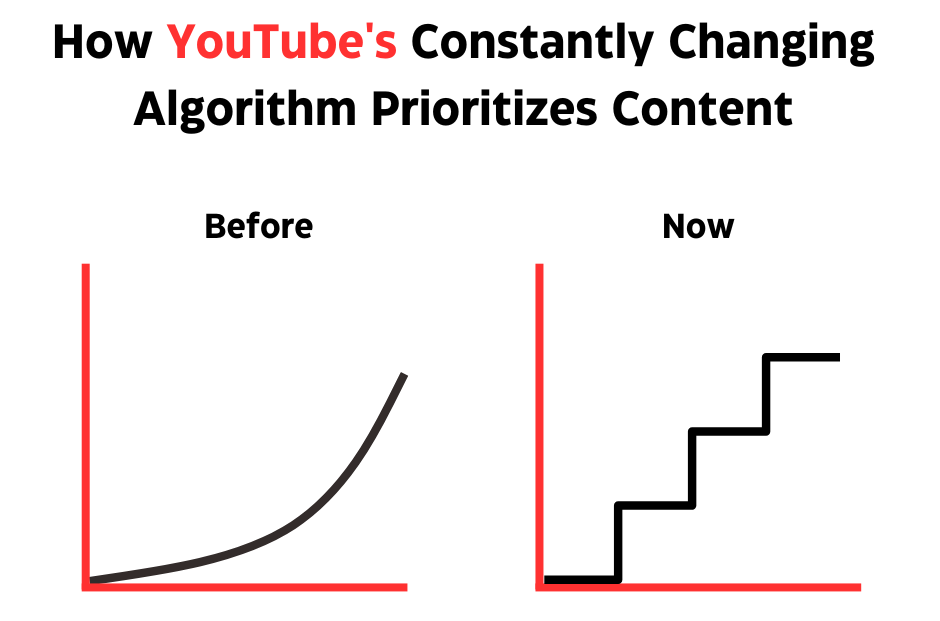 To boost your chances of success on YouTube, consider implementing the following strategies:
Additionally, maintaining focus on a specific niche or topic area over a more extended period can help the algorithm better understand your content and recommend it to interested viewers.
2) LinkedIn: Engaging Comments for Amplified Reach
LinkedIn offers a unique opportunity to expand your professional network and establish expertise and thought leadership. To make the most of this platform, prioritize engaging comments on your posts.
LinkedIn's algorithm recognizes the value of meaningful interactions. They recognize that when someone leaves a comment on your post, they are interested in engaging with that content. This engagement signals that this is a quality post, which LinkedIn's algorithm rewards with increased visibility.
You might also try using engagement pods, which are a group of LinkedIn creators working together by commenting on each other's posts. The key here is that they are legitimate posters leaving legitimate comments. This helps to boost the reach of your LinkedIn post.

Here's how you can leverage this strategy:
3) TikTok: Emphasizing Comments
Although TikTok's fast-paced and entertaining nature might seem overwhelming, comments play a vital role in driving engagement and visibility.
When viewers leave comments and actively engage with your content, it sends a signal to the algorithm that your video is captivating and worth recommending to a broader audience. It can also help you get featured on the For You page, a personalized video feed that TikTok creates for each user based on the content they're most likely to interact with: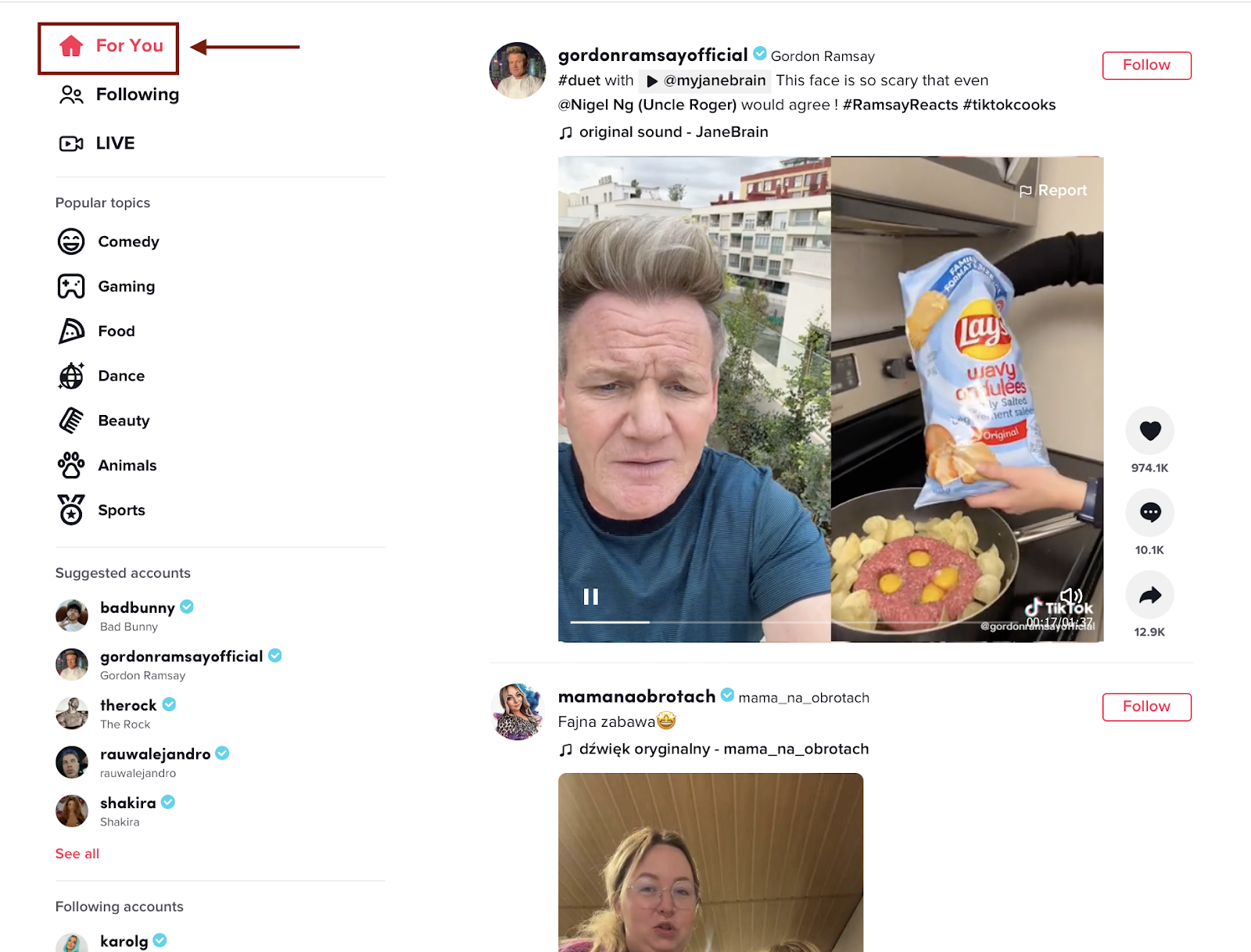 Here's how you can encourage viewers to leave comments and participate in discussions:
4) Instagram: Deploying Live Content
Instagram is constantly evolving, and leveraging its live content feature can be highly advantageous. Live videos, when executed effectively, can captivate your audience and attract new followers.
Here's how you can make the most of Instagram's live content feature: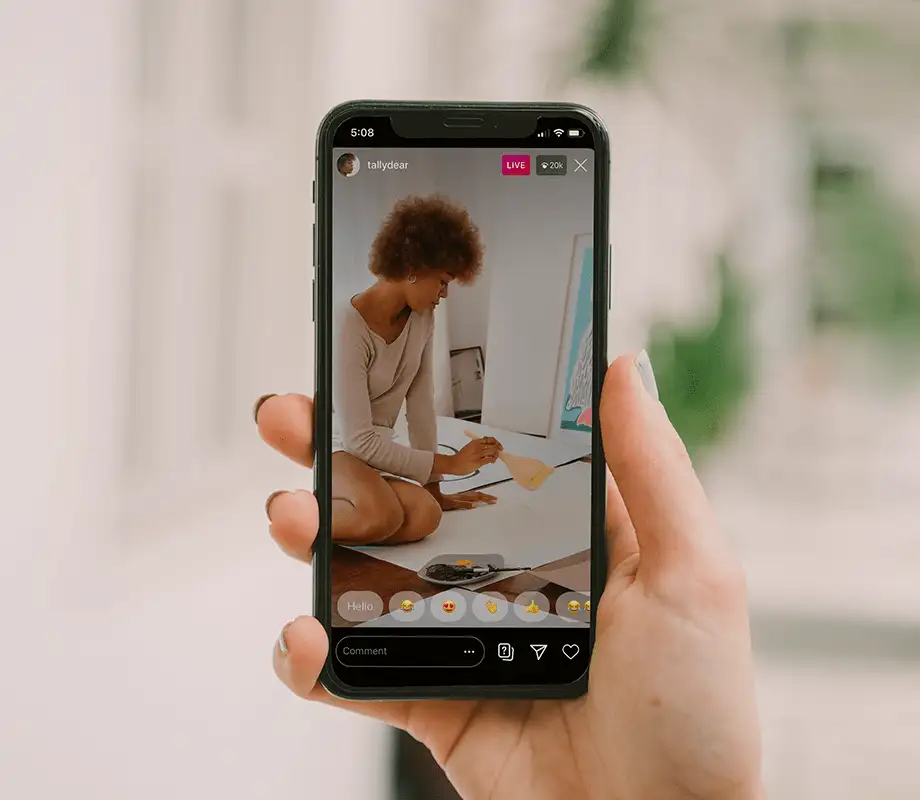 Staying up-to-date with emerging features and trends can also give you a competitive edge. Here are a few approaches to consider:
Related Content: Find the Best Instagram Marketing Agency for 2023
5) Facebook: The Potency of Longer Videos
While short-form videos have their place, longer videos tend to generate higher engagement on Facebook, particularly for business profiles.
To optimize your Facebook strategy, keep the following in mind: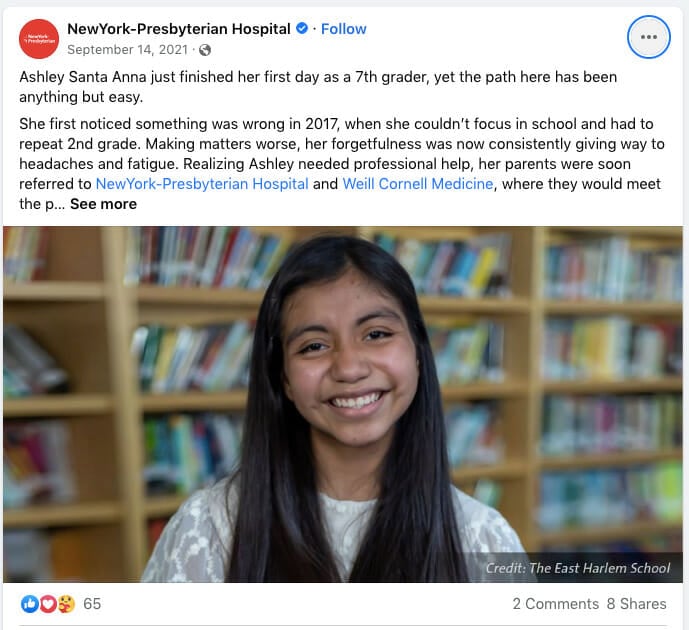 6) Twitter: Creating Impactful Threads
Twitter offers a treasure trove of opportunities for amplifying your message. By crafting engaging threads on a consistent and frequent schedule, you can boost your visibility and connect with a larger audience.
Here's what you need to know: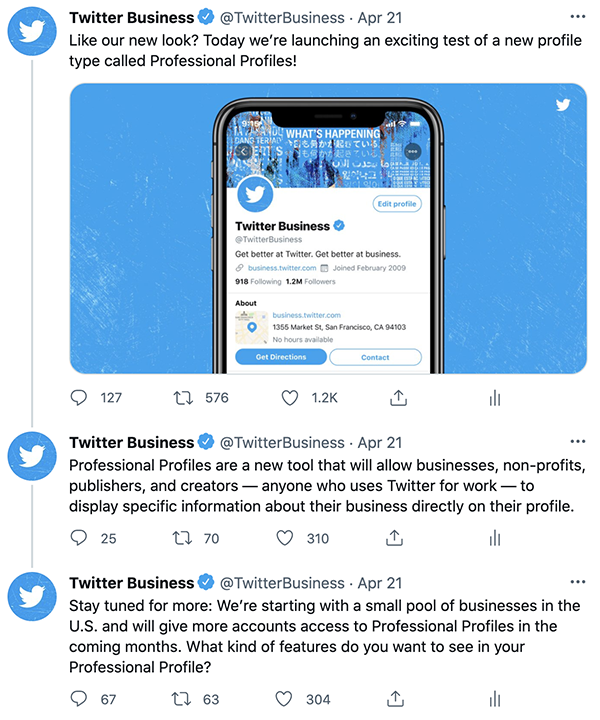 Remember, a strong CTA urging users to interact with your content can help propel your growth across all social media platforms.
Dive Deeper: Social Media Marketing for Business Owners: How to Get Started in 2023
Last Thoughts on Our Bite-sized Social Media Marketing Strategies
With each of these approaches, you're equipped to conquer multiple platforms and reach your target audience with precision. Remember, consistency, quality content and an understanding of each platform's unique dynamics are key to achieving sustainable growth.
Stay updated with emerging trends, experiment with different techniques, and adapt your strategies as the social media landscape continues to evolve. Happy marketing!
If you're ready to level up your social media presence, Single Grain's

social media marketing experts

 can help!👇
Repurposed from our Marketing School podcast.