Video content is getting bigger and bigger each month, both in quality and consumption. Now that most video-hosting platforms are pushing short-form content, it creates a new challenge for brands to keep up with the demand.
Today, we're diving headfirst into the backbone of any video content production, which is editing.
You probably already know that social media videos are one of the leading catalysts of engagement. But here's the kicker: creating compelling, attention-grabbing videos in a reliable cadence is not that simple. That's where it comes in really handy to have a dedicated social media video editor as your trusty sidekick.
In this post, we'll explore how to hire these short-form video editors, how to spot the best in the business, and how to keep up with the demanding market for social media videos.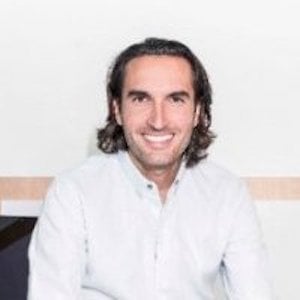 Yaniv Masjedi
CMO, Nextiva
Their expertise has helped Nextiva grow its brand and overall business
Why You Probably Need a Social Media Video Editor
Have you ever pondered the seemingly effortless production of high-quality videos by top-tier creators and influencers on a daily basis? They're not just hitting the record button, doing their thing, and then posting the video raw. No, there's almost always some amount of work that goes into polishing the video and making it branded.
And who's doing all of the post-production work? You guessed it: a social media video editor.
These types of editors specialize in the meticulous creation of videos that wield significant impact within a span of fewer than sixty seconds. What sets them apart is not merely their versatility, but their mastery within specific domains.
Some excel in blending the right music with visual content, others focus on subtitles and captions, and others focus on things like stickers, emojis, and other floating elements.
By their nature, you should think that short-from videos should be a lot easier and quicker than long-form ones, right? Well, that's only partly true.
As with Twitter (sorry, "X"), where posts are meant to be short and punchy, short-form social media videos are intended to be the same. But the issue is that they still have to have a cohesive point of their own. Just like there has to be an original idea behind every individual Tweet, there ought to be a point for every short-form video. At the very least, each video you make should feel independent from prior videos.
That creates a new quandary. You have to come up with a huge amount of ideas for content and follow the process of executing that idea separately for each short-form video.
That's where having an editor on staff or contracted by your company can be a huge help in hastening the process of getting all your content ideas into your social channels quickly. You or your videographer might be able to capture a whole bunch of footage, but the other time-suck of a task comes with fabricating that footage for the social channels you mean to post them on.
Related Content: The Secret to YouTube Success: 2 Key Strategies
The Art of Scouting: Spotting Talent in the Social Jungle
The question now arises: How can you procure the talents of an exceptional social media video editor that can help you pump out content at scale?
Sites like Upwork, MarketerHire and even Fiverr are great starting points to browse through a marketplace of talent suited to your needs:

But those projects are often limited in scope.
One of the best ways to find good video-editing talent is by looking around on social media sites yourself.
Keep an eye out for independent content creators that exhibit the quality you're looking for. Many of these content creators are flying solo, piecing together their videos with dedication and creativity.
TikTok and Instagram are goldmines for discovering hidden talents. These are folks who might not have legions of followers, but their content speaks volumes.
When you reach out to them, offering them an opportunity to collaborate, you're not just getting a video editor — you're entering into a partnership with someone who's genuinely passionate about the craft.
And here's the icing on the cake: they're often more budget-friendly than you'd expect, especially compared to talents on sites like MarketerHire.
Niche Agencies on the Horizon: The Future of Social Media Video Editing
As the trends of each social media site continue to evolve and morph, niche agencies are poised to take center stage.
Think about it: One agency might become the go-to destination for TikTok videos, while another hones in on the nuances of crafting viral Instagram reels.
The "all-in-one" marketing agency format may work at a superficial level, but in order to buckle down on mastering one type of video format within one social platform, we can expect to see more agencies specializing in one thing that they do best: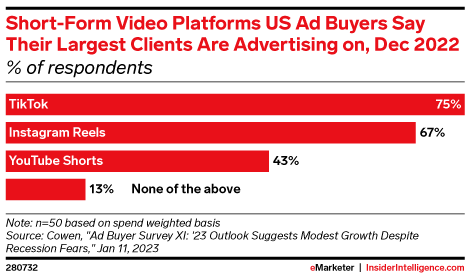 It seems somewhat counterintuitive. You might think, "I don't want to hire a one-trick pony." While there's wisdom in that perspective, marketing generalists will only be able to take you so far with each placement unless they spend practically every waking minute of their days focusing on being the best at one thing.
That's why finding a person who is the best at TikTok videos or a person who knows Instagram reels or YouTube shorts like nothing else can be invaluable for crafting viral social media video content for your brand.
Related Content:
* Find the Best Instagram Marketing Agency for 2024
* Best TikTok Ads Agency: Top 5 Choices for 2023
* Best Twitter Marketing Agency: Top 5 Choices for 2023
Final Thoughts on Outsourcing a Social Media Video Editor
Tread deeper toward perfecting your social media video production schedule. If video content is something you're just dabbling in and you're ready to take it to the next level, start looking for a team member that can help carry you to the next stage of quality video output.
Remember, with every scroll and every click, you're not just crafting videos; you're crafting experiences that resonate with your audience and drive your brand forward.
And that is the magic behind the curtain — a dance between abundant ideas and focused talent.
So go forth and conquer the realm of social media videos, armed with the knowledge and inspiration to hire the best social media video editor the digital world has to offer. Your brand's story deserves nothing less than a spotlight that shines brighter than the rest!
If you're ready to level up your social media videos, Single Grain's

video content experts

 can help!👇
Repurposed from our Marketing School podcast.