Social media posting is a hot topic. In the last year, the average user spent 151 minutes per day on social media. People love social networks because they can connect with others and find inspirational or helpful content.
Social media also benefits businesses, large and (particularly) small: They can promote their products and services and maintain a professional online presence on various social media platforms.
But does that mean you should post on social media every day?
Even in our fast-paced world, brands think they must post on social media daily. Many believe that frequent social media posting results in a lasting digital footprint. But without the right strategy, daily social media posting can also look spammy and just annoy your audience.
So, should you post on social media every day? And, if so, what's the optimal way to do so?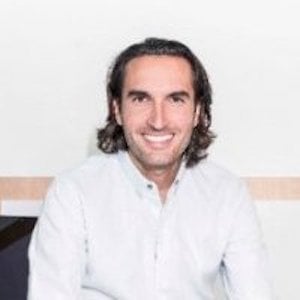 Yaniv Masjedi
CMO, Nextiva
Their expertise has helped Nextiva grow its brand and overall business
Can Daily Posting on Social Help Your Business?
While daily posting on social media alone can't significantly aid businesses in adapting to the ever-changing social landscape, frequent social media posts do benefit businesses in other ways, including:
Consistency: Daily posting maintains a consistent online presence, crucial for staying on top of algorithms and remaining visible to your audience.
Engagement: You have more opportunities to engage with your audience by responding to comments and fostering meaningful interactions.
Algorithm favor: Daily posting signals to these algorithms that your content is relevant and valuable, potentially increasing its reach.
Trend awareness: Businesses can stay up to date with social media trends, ensuring that their content remains fresh and resonates with current interests.
Content variety: Daily posting encourages diversification of content types, from images and videos to stories and live streams.
Audience insights: Frequent interactions provide valuable insights into consumers' preferences and needs.
Competitive edge: Daily posting can give businesses an edge in competitive markets by consistently reaching their audience before competitors.
Brand awareness: Regular posting reinforces brand awareness and establishes your business as a trusted authority in your industry.
In a nutshell, regular activity on platforms like Facebook, Instagram, Twitter and LinkedIn keeps your brand at the forefront of your audience's mind:
By sharing valuable content daily, businesses can create opportunities for increased website traffic and potential sales conversions. Moreover, the algorithms of many social media platforms favor accounts with frequent and consistent activity, potentially leading to greater organic reach.
Of course, always remember it's essential that your content is relevant, high-quality and tailored to your specific audience, as merely posting for the sake of posting can lead to audience fatigue and diminished engagement.
Posting Daily on Different Social Media Platforms
With the right strategy, you can expand your online presence when you post daily on social media. But how do results vary by social media platform?
Facebook
Since 36.7% of the world's population uses Facebook, marketers may think posting on this mega social media site daily will improve their following and audience engagement.
On the positive side, posting daily can increase your visibility and potentially reach a wider audience. Regular posting can encourage more engagement in the form of likes, comments and shares. Daily posting allows you to diversify your content and experiment with different formats, such as images, articles, stories, videos and reels: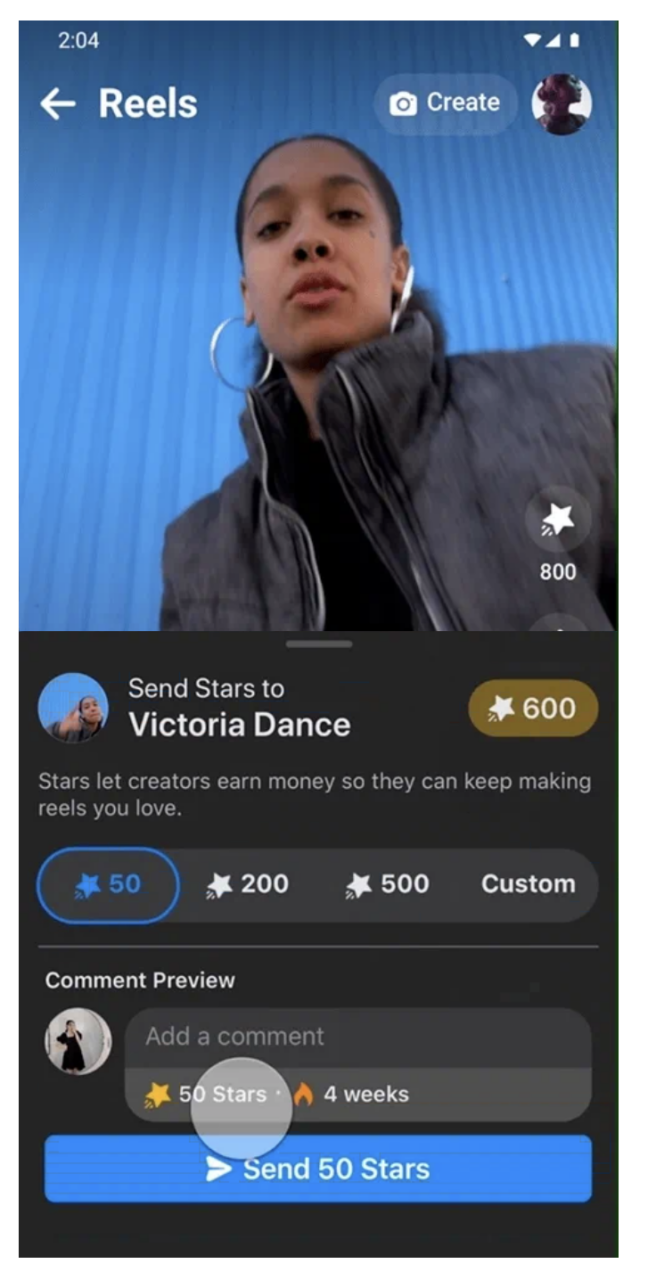 This keeps your content fresh and engaging.
But on the downside, if your audience perceives your daily posts as repetitive or uninteresting, your Facebook efforts can decrease engagement. Because of this, some users may choose to unfollow or mute your content.
Instagram
With 2 billion monthly active users on Instagram, it can be difficult to fight the competition. So, is daily posting a smart move on this platform?
As with other networks, frequent posts can lead to more likes, comments and shares. Consistent engagement tells Instagram's algorithm that your content is valuable and, as a result, Instagram may boost your organic reach.
Daily posting encourages you to diversify your content. For example, you may feel more inspired to experiment with different formats (such as images, videos, reels, and stories) and showcase a broader range of your brand personality.
On the other hand, excessive promotion of products or services in daily posts can come across as spammy.
TikTok
TikTok has been one of the fastest-growing social media platforms. At the end of 2022, TikTok boasted 1.7 billion active users. Does this channel's audience demand that brands post daily? No, but there are benefits to frequently posting on TikTok.
Posting daily can improve your video creation and editing skills. You may also feel inspired to participate in TikTok trends and challenges, increasing your chances of going viral. Since a lot of currently trending tracks are featured in the "Discover" section, this can also help you attract followers: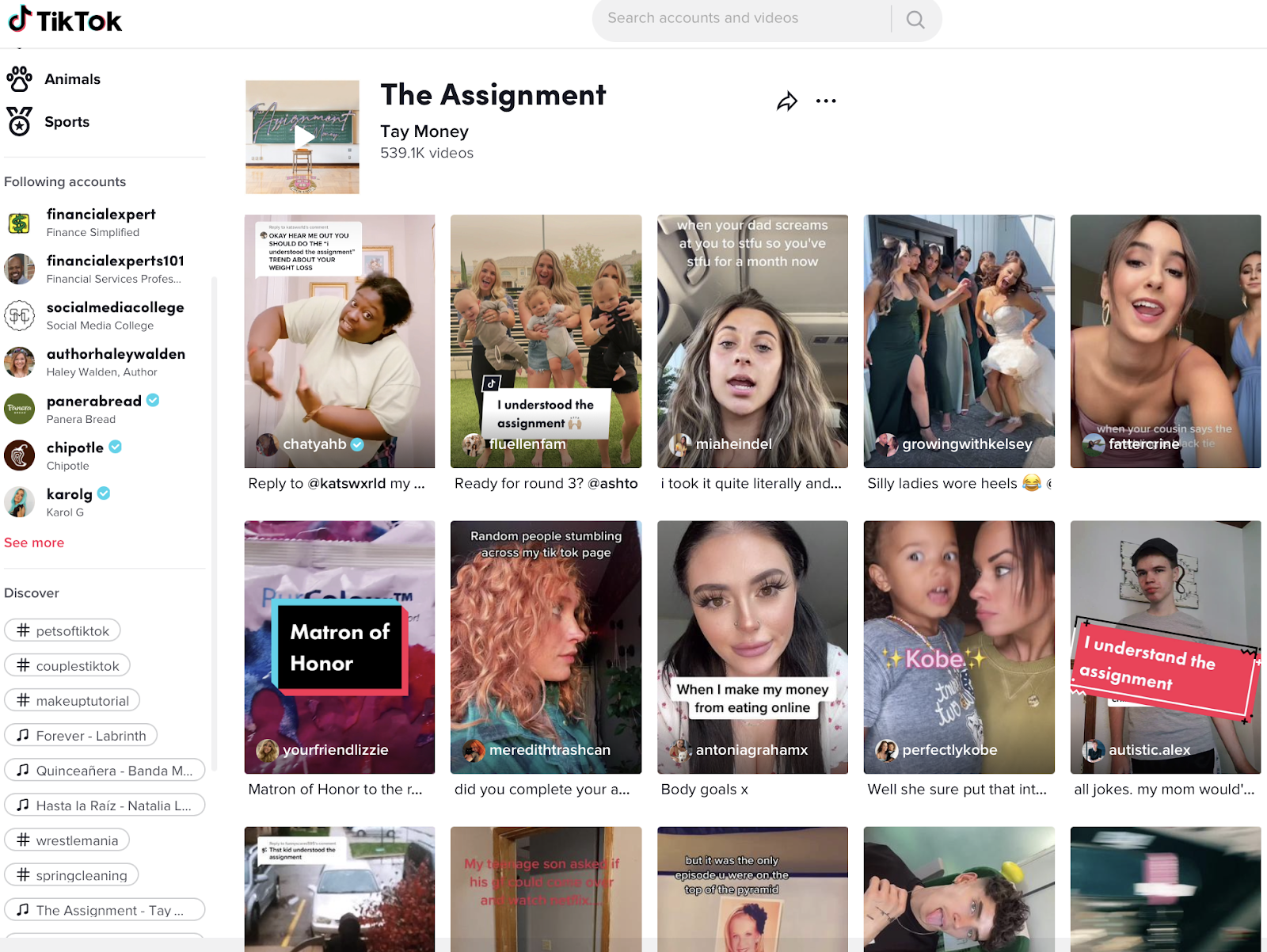 At the same time, daily posting is a significant time investment. Video content creation, editing and posting can take up valuable resources, which is why some brands prefer a "less is more" approach to TikTok marketing.
Twitter ("X")
Frequent tweets can lead to more likes, retweets, replies and interactions. Since three-quarters of Tweets are retweets and responses, this interaction is an easy way to boost brand awareness and continue engaging your audience.
But daily tweeting requires consistent content creation and curation, which can take up valuable marketing time and dollars. Plus, there's no guarantee you'll improve your engagement. If your daily tweets don't compel your audience, they may reach fewer people over time.
Check out these Twitter traffic hacks to grow your business.
LinkedIn
The right LinkedIn marketing strategy helps establish a strong professional brand and demonstrates your expertise in your field or industry.
Although 48% of LinkedIn users are on the platform monthly, 16% of them log in daily (before you scoff at that small percentage, keep in mind that that equates to 141 million people every day!). So posting daily is essential for connecting with like-minded professionals and establishing yourself as a thought leader in your space.
At the same time, prioritizing quantity over quality can lead to lower engagement and reduced interest from your network. Posting too frequently with repetitive or uninteresting content can lead to audience fatigue, potentially resulting in users disconnecting or disengaging with your brand.
And, although "broetry" posts on LinkedIn were hot for a minute, LinkedIn has since de-prioritized anything written in that style. You know what we're talking about:
YouTube
YouTube has over 2.7 billion active users, and this audience is hungry for fresh video content. Since your subscribers enjoy your content, posting videos daily will satisfy your audience's need to see more of your videos. If you're part of the YouTube Partner Program, posting daily can increase ad revenue.
However, daily uploading can be mentally and physically taxing. You're filming all day, editing your content, and conducting YouTube SEO research. This can lead to burnout if you don't manage your workload and take breaks.
Pinterest
Pinterest has 465 million monthly active users, so brands have a great opportunity to make a serious presence on this channel.
Consistent pinning can boost engagement rates with your audience, resulting in more clicks, saves and interactions. Daily pinning can also signal the algorithm, proving that your profile is active. This may lead to more organic views since Pinterest's algorithm will recommend your pins to more users.
Before creating your strategy, understand that using Pinterest daily requires significant time and resources. This includes finding or creating high-quality pins, optimizing pin descriptions, and tracking the performance of your Pinterest marketing efforts.
But, as always, prioritizing quantity over quality can lead to lower engagement and reduced interest from your audience.
What's the Optimal Way to Post on Social Media Daily?
The optimal way to post on social media daily involves a well-thought-out strategy that balances consistency, content quality, engagement and audience needs. Here are best practices to help you create an effective daily posting routine on social media.
Use a Content Calendar
Daily posting can be time-consuming for busy business owners. In addition to time management techniques, like delegating tasks and taking breaks, employ social media content calendars and management tools.
Using a content calendar, in addition to social media posting tools, can make the biggest difference. Content calendars help brands improve time management by up to 30%, so you maintain a consistent posting schedule even during busy times:
Research and identify the optimal times for posting on each social media platform you use: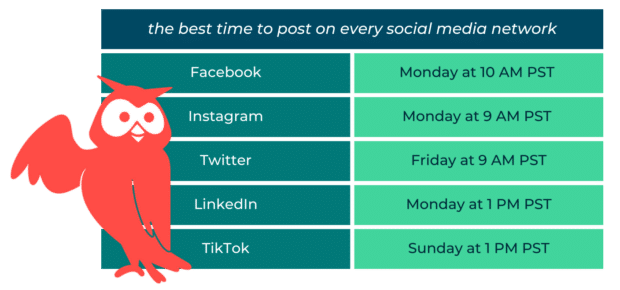 Diversify Content Types
Mixing your content means your audience won't be bored by repetitive posts.
You can use different forms of content, including text posts, images, videos, infographics (which receive 3X more shares than any other type of content on social media), stories, polls, and more. Since different content formats resonate with different audience segments, you can grow your following and better interact with users.
Be willing to adapt your strategy based on audience feedback. Improve your social media results by experimenting with different posting times, content formats, and messaging.
Just don't forget to prioritize content quality over quantity. Always create informative and engaging posts that aligns with your brand identity.
Monitor Analytics
Regularly track the performance of your posts by using analytics tools. Many social media platforms, such as Meta, offer built-in metrics tracking, but you can also use third-party analytics platforms. Analyze essential metrics such as reach, engagement, click-through rates, ROI and conversions.
You'll especially want to evaluate the return on investment for your social media efforts. Determine if your daily posting strategy costs too much money and how you can better allocate your social media marketing funds.
The Best Tools to Make Daily Social Media Posting Easier
Daily social media posting can be demanding, but several tools can streamline the process. Here are some of the best tools to help you with daily social media posting: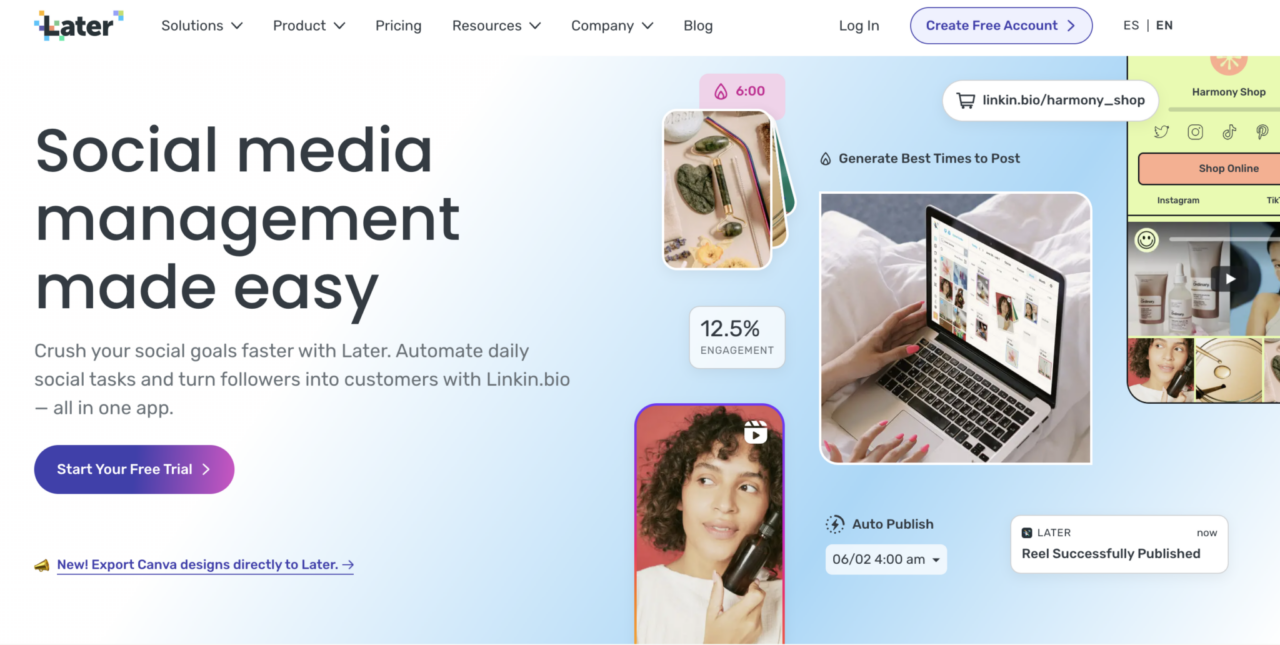 Daily Social Media Posting: Do It the Right Way
When you do daily social media posting the right way, your brand stays fresh, you'll attract more followers, engage with your audience, and you can better implement new social trends. However, daily social media posting without the right strategy can also result in complications, such as annoying your audience.
When creating a daily social media strategy, post content that resonates with your audience. Use social media scheduling tools to plan the best times to post. Always monitor your metrics and revise your social media strategy when needed.
If you're ready to amplify your brand's social presence, Single Grain's

social media marketing experts

 can help!👇
For more insights and lessons about marketing, check out our Marketing School podcast on YouTube.