Hiring an Instagram marketing agency can be the best way to transform your social media strategy.
Through this channel, companies can connect to customers using emotionally engaging and visual content, from snapshot reels to IGTV videos to simple newsfeed posts.
But this platform only delivers the right results when you know how to take full advantage of its features.
In this comprehensive guide, we will explore the best Instagram marketing agency options, discuss the importance of Instagram marketing for businesses, and provide insights on how to choose the right agency for your specific needs.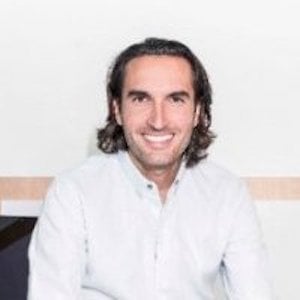 Yaniv Masjedi
CMO, Nextiva
Their expertise has helped Nextiva grow its brand and overall business
Understanding Instagram Marketing Agencies
Instagram marketing agencies are professional firms that assist businesses in reaching and engaging their desired audience on Instagram by providing various Instagram marketing services. 
These specialized companies offer a range of services such as content creation, influencer marketing, analytics, and Instagram advertising.
But why should businesses turn to these agencies instead of handling their Instagram marketing in-house?
Using an Instagram advertising agency facilitates the design, creation, and placement of advertisements for their clients, while also providing expertise and knowledge of the Instagram ad process. This ensures that your business's ads are tailored specifically to your target audience, maximizing the potential for conversions.
Moreover, these agencies are adept at influencer management, which refers to the practice of sourcing, negotiating, and managing influencers to facilitate businesses in developing connections with their ideal customer base through Instagram ads and other promotional methods. 
By collaborating with an Instagram marketing agency, your business can leverage the unique opportunities offered by the platform and stay ahead in the social media landscape.
Top 5 Instagram Marketing Firms
As you venture into the world of Instagram marketing, it is crucial to partner with an agency that can help you achieve your desired results. 
Some of the top Instagram marketing agencies to consider are included in this list. Each of these agencies offers a unique set of services and expertise that can cater to your specific business needs.
Here are our top five picks.
Specializes In: Social media marketing, content creation, SEO
Top Clients: Amazon, Uber, Salesforce
Pricing: Custom based on your requirements
Single Grain is a full-service digital marketing agency that provides a wide range of advertising options for brands. They have the skills and experience to create content for all kinds of social media channels and can work with your business to produce full inbound marketing strategies.
The company offers one of the most comprehensive ranges of marketing agency services available today, and they've worked with brands, large and small, all over the world to address everything from PPC to SEO campaign success. Their Instagram experts will work with you to understand your business value proposition, market and position, and build a campaign that makes sense for you.
Part of what makes Single Grain so effective as a marketing partner is their commitment to fully customizable services. You can create the exact inbound strategy you need from scratch and access a host of reports and analytics to highlight the success of your campaigns as you work. The company even offers extensive consulting and educational services.
2) Disruptive Advertising
Specializes In: Paid advertising, website optimization, creative services
Top Clients: Klaviyo, Adobe, Deathwish Coffee
Pricing: Custom based on your requirements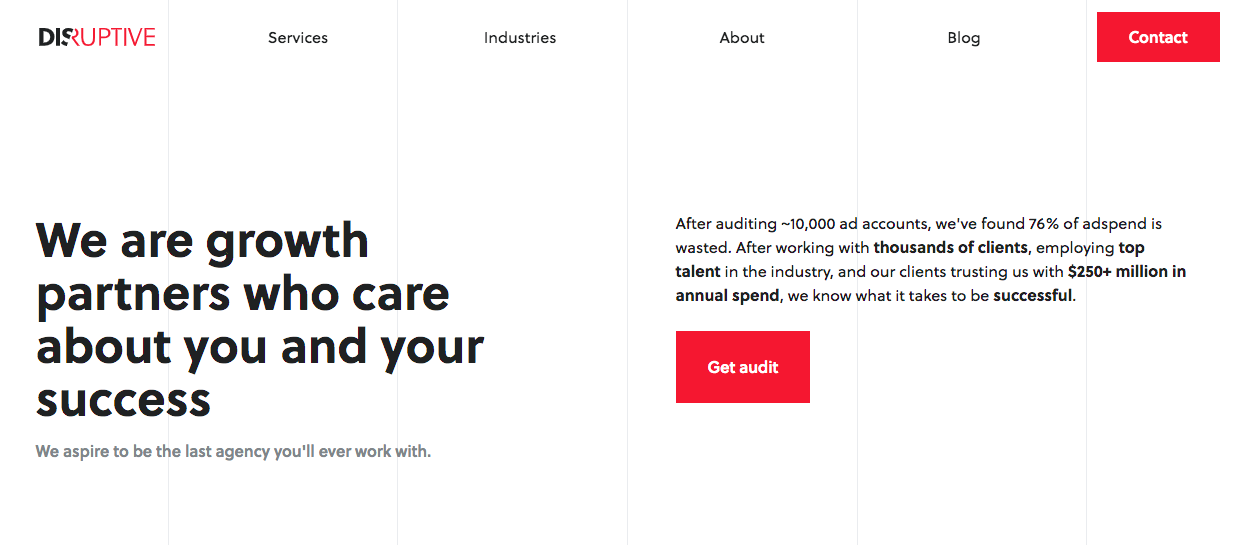 Offering a variety of online advertising services either provided as singular solutions or bundles, Disruptive Advertising helps you to make the right impression online. The company knows how to master all the major social networks, as well as Google Ads, for PPC campaigns. Plus, Disruptive Advertising is an expert at building effective user personas.
If you're looking for an agency capable of helping you build the perfect online image from scratch across a variety of platforms, Disruptive Advertising has a lot to offer. The agency builds custom audiences on Facebook and Instagram on your behalf.
Disruptive Advertising also believes in the power of split testing and will work with you to develop a wide range of tests to help you learn more about your audience's preferences. You'll definitely walk away with a deeper knowledge of your target audience.
Dive Deeper: What Facebook's "Meta" Rebrand Means for Marketers
3) FireBelly
Specializes In: Instagram advertising, influencer marketing
Top Clients: For Dummies, Sony, Cisco,
Pricing: Custom based on your requirements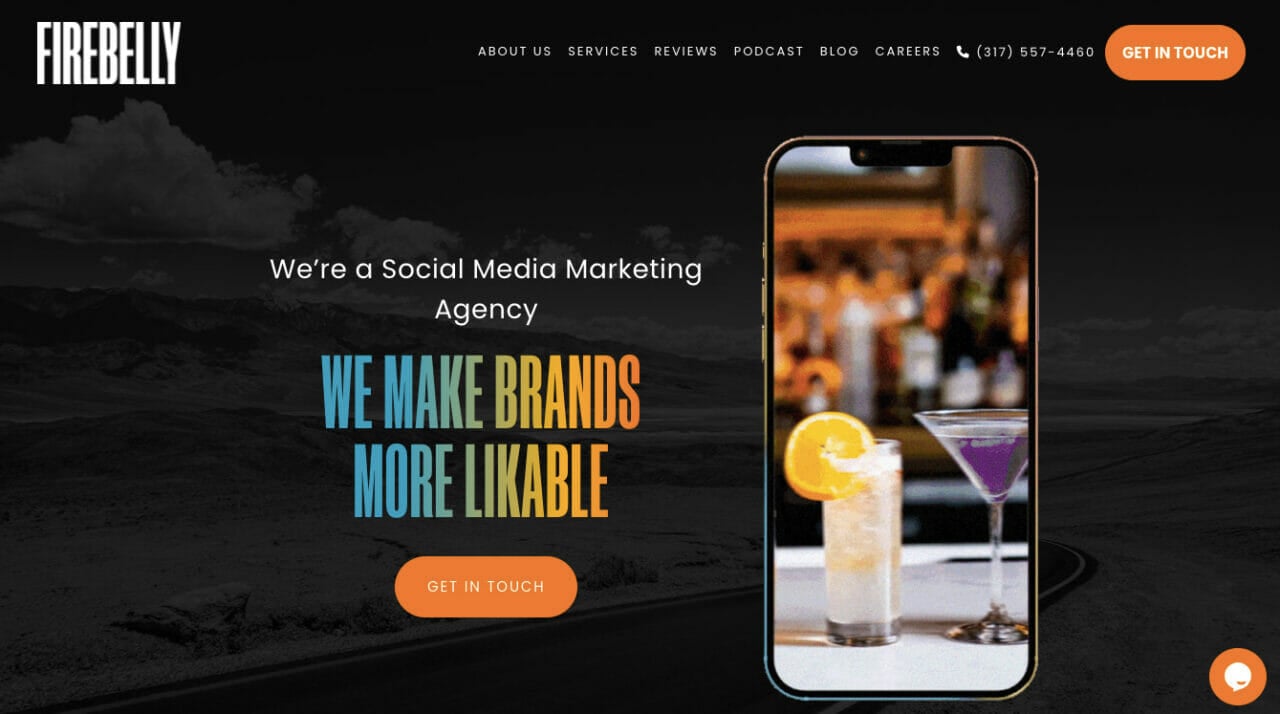 FireBelly is an award-winning social media marketing company committed to making companies more likable and engaging on their chosen social platforms. The company focuses exclusively on social media marketing, unlike other agencies which often combine social with inbound advertising.
With FireBelly, you can get expert guidance and support from a team capable of powering your influencer campaigns, Instagram photograph strategy and video creation. The company has even helped to create a number of leading social brands from scratch.
FireBelly's excellent approach to bespoke customer service has earned it a strong reputation in the social media marketing landscape. The company uses proprietary research methods to learn more about your business and target audience before launching any Instagram campaigns.
4) Kairos Media
Specializes In: Social media marketing, content creation, inbound marketing
Top Clients: Rovio, Houseparty, JBL
Pricing: Custom based on your requirements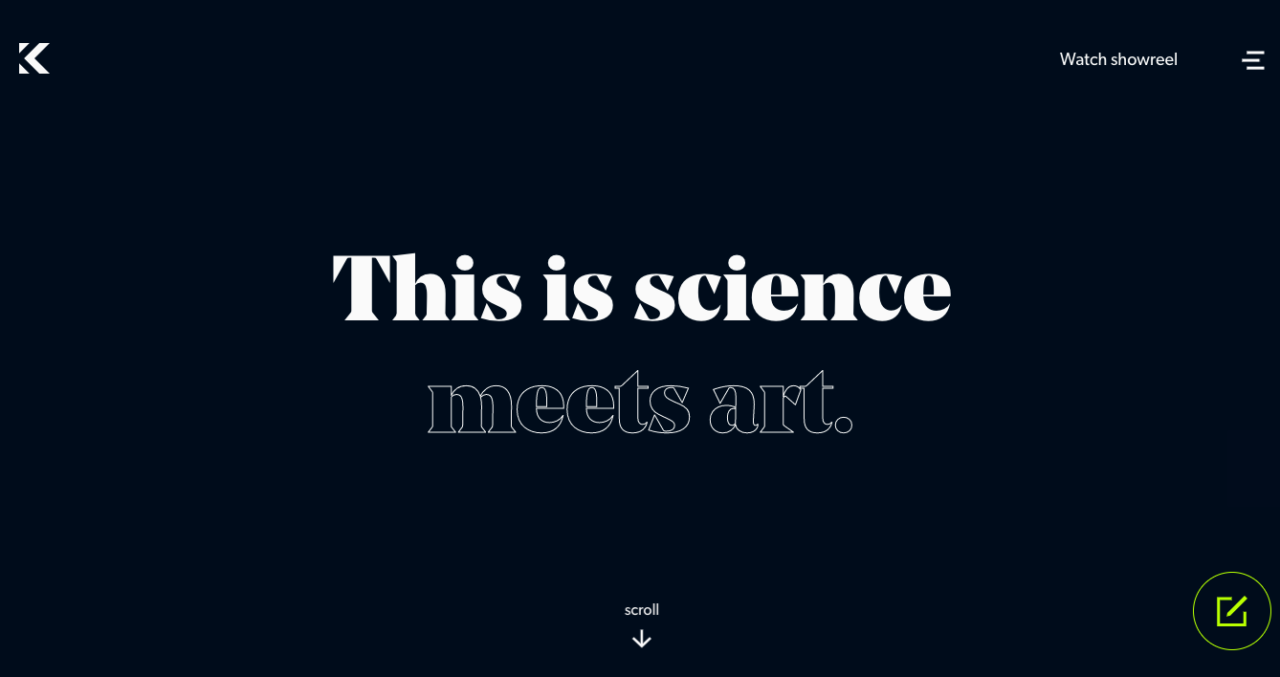 One of the fastest-growing social and creative agencies in the UK and USA, Kairos Media has won a number of awards for its powerful marketing campaigns. The Kairos Media agency takes a unique approach to advertising, focusing on the perfect blend of creative ideas and scientific data.
Best known for their commitment to working hand-in-hand with their clients to create unique aesthetics on social media and eye-catching campaigns, Kairos Media knows how to make their clients stand out. The company can also provide extensive training resources to teams who want to learn more about social media marketing.
Kairos Media specialists in social media strategies which involve an artistic flair, making them ideal for companies who want to leverage the visual power of Instagram and similar channels. The company can also help with influencer marketing, and social strategy.
Dive Deeper: Best Lead Generation Tactics for Content, Email & Social Media Marketing
5) LYFE Marketing
Specializes In: Social media marketing, SEO, content creation
Top Clients: H-Massage, Cardinal Group Management, Niche Digital Brands
Pricing: Custom based on your requirements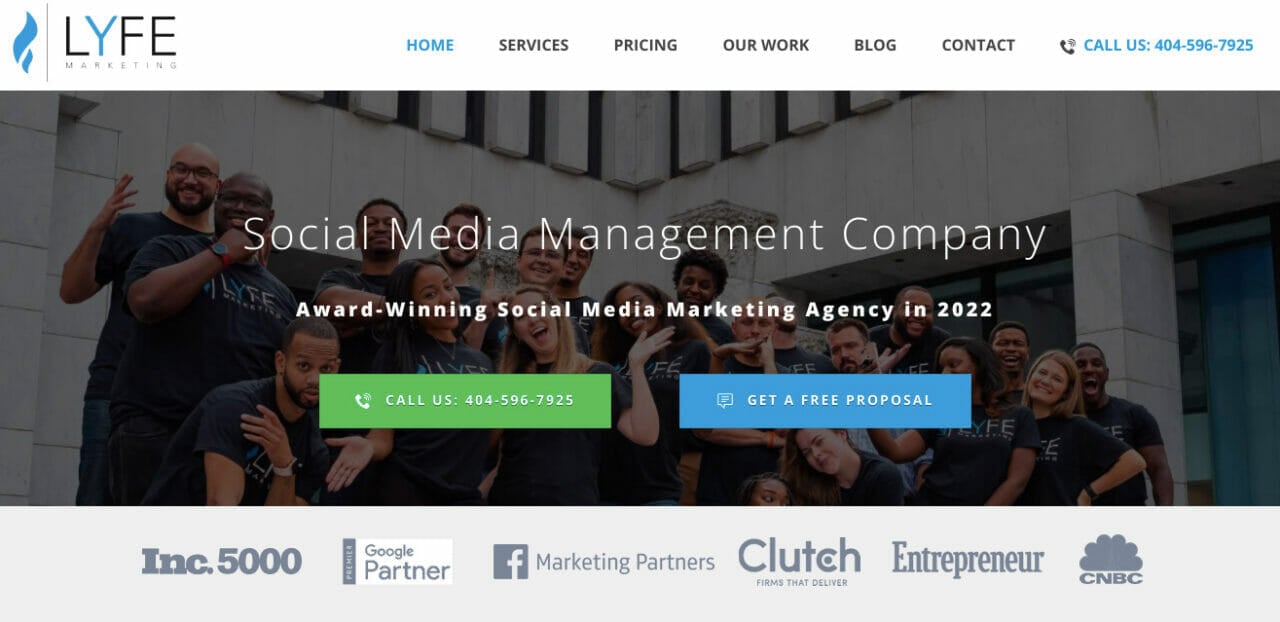 LYFE Marketing is a dedicated social media marketing and content creation company specifically dedicated to helping small businesses grow larger through social media. The company has earned the attention of countless organizations over the years for their customized approach to working with each brand on unique advertising efforts.
LYFE can create your content for you from scratch, using extensive knowledge about each social media platform to ensure that every post performs perfectly. The company can also build on your Instagram strategy by connecting it with other inbound marketing campaign efforts.
Aside from assisting you with content creation, LYFE marketing can also offer services like paid social media advertising, analytics and social monitoring in order to help you capture more information about your audience.
Dive Deeper: 7 Tips to Improve Your Social Media Videos in 2023
The Benefits of Hiring an Instagram Advertising Agency
With 1.6 billion active users, Instagram provides an enormous potential for businesses to reach a wider audience and generate more leads.
While it's possible to run Instagram campaigns on your own, it often requires extensive time and investment to really engage and connect with your audience. Hiring an Instagram advertising agency means you can take full advantage of your social media strategy without overwhelming your own marketing team or individual.
By hiring a dedicated Instagram agency, you can leverage these benefits:
Help engaging customers:

A lot of the work involved with succeeding on Instagram involves actually engaging with your target audience. An agency can help you understand your followers, connect with them through comments and

competitions

, and build more relevant campaigns: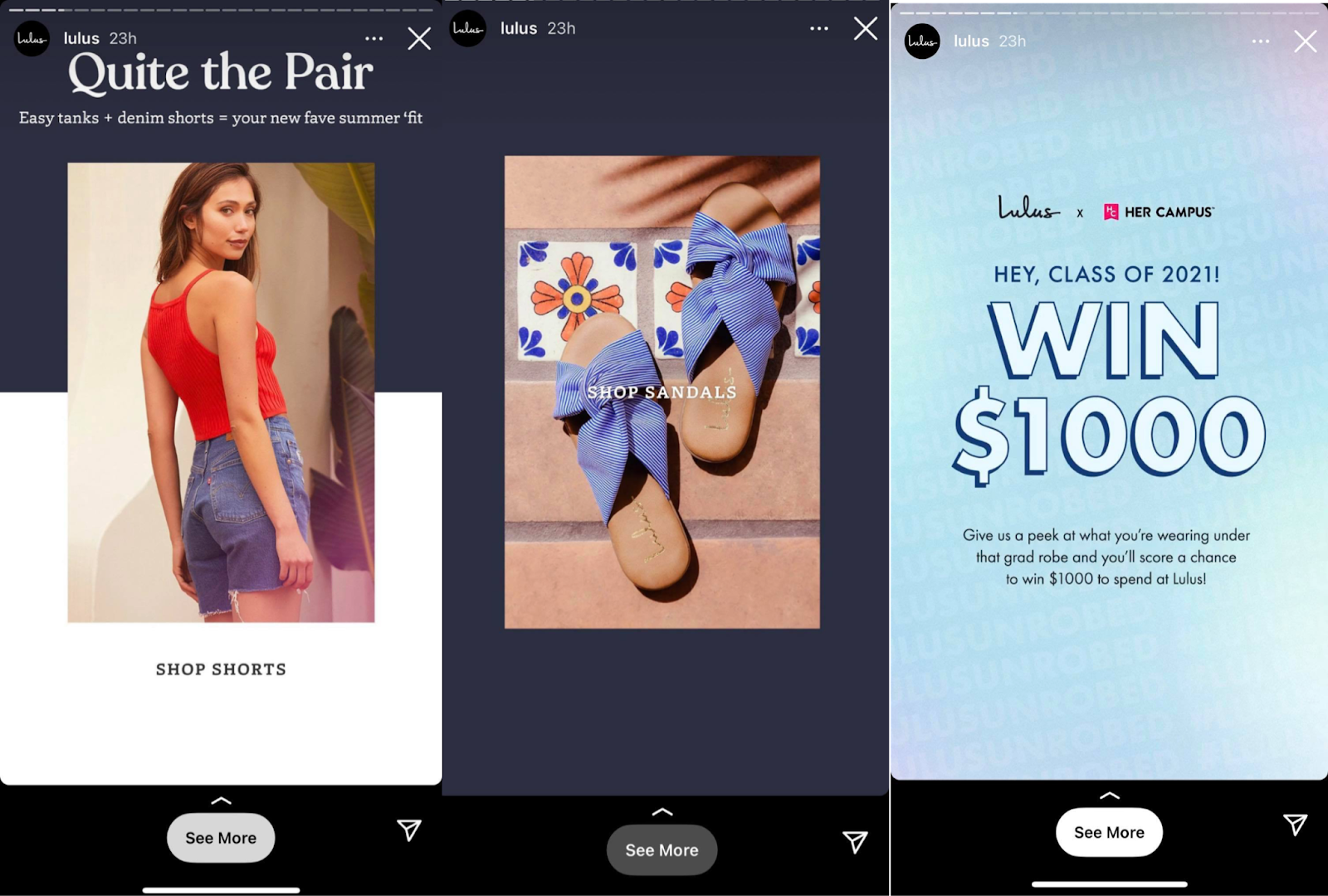 Stay on top of trends:

Trends on Instagram

are constantly changing, along with what your followers expect to see. An agency ensures that you can keep pace with your competition when it comes to producing cutting-edge content that connects with your audience. They can also help you determine which trends you should follow.

Explore different marketing strategies:

An Instagram agency can give you a behind-the-scenes look at different social media marketing efforts and how they can influence your brand. For instance, they might help you explore the benefits of using live video on this platform or working with

influencers

and micro-influencers to improve your image.

Access to better insights:

Most marketing firms have access to a wide range of tools outside of the standard Instagram Insights platform. This means they can provide deeper insights into your target audience and help you to make informed decision about future advertising campaigns.

Expert advice and guidance:

Many advertising agencies will be able to offer extra advice on how you can expand your

digital marketing strategy

and improve your chances of success on Instagram and similar channels. They can even guide you on how to link different channels like Instagram and Facebook more effectively.

Consistent content creation:

Many companies struggle with consistently producing new content to share on this social network. With an agency, this isn't a problem. Brands can take advantage of their content creation team to constantly produce up-to-date pieces relevant to their target audience.

Boosting brand visibility:

Producing visually appealing, high-quality content is a crucial aspect of Instagram marketing as it guarantees higher engagement and retention rates, and skilled Instagram marketers can do this well for their clients, ensuring that their brand stands out in the crowded Instagram feed.

Investigating applicable hashtags:

By incorporating relevant and trending hashtags in your posts, your content can reach a wider audience and increase engagement. This, in turn, can boost your profile visibility, direct website traffic, and stimulate sales.

Community engagement:

By engaging with your audience, you can create a sense of community and foster brand loyalty. This, in turn, can lead to increased brand visibility and more conversions. 

Establishing connections with influencers

through collaboration and creating engaging content using visuals, videos, and stories can further enhance your brand's engagement with its target audience.

Leveraging influencer marketing:

Instagram marketing agencies often have connections to influencers and can help businesses identify and partner with relevant influencers to promote their products or services.
What Do Instagram Marketing Agencies Do?
Instagram marketing companies come in a range of shapes and sizes to suit different needs when it comes to social media marketing. Some organizations focus exclusively on Instagram campaigns and nothing else, while others can help you build a cross-channel strategy on Facebook and Instagram.
Although the exact services offered by your chosen agency will differ, the majority of them will work with you on focused campaigns to help you connect with your audience, engage followers, build your online presence, and improve conversions. Some of the services you can expect include:
Designing ad campaigns: Instagram agencies can create ad campaigns for pay-per-click advertisements and organic advertising strategies on Instagram. This often involves experimenting with a variety of different content types, including short-form videos like Reels, live videos, standard photos for the Instagram news reel and IGTV content: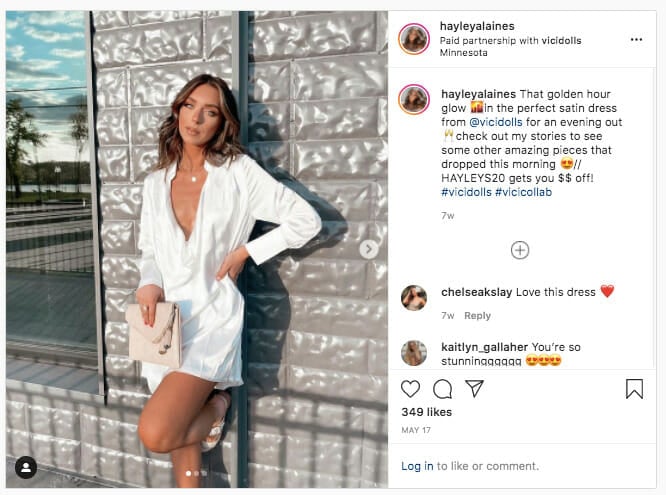 Scheduling and posting content: Your advertising agency will use analytics and Instagram insights to determine the best times to post your content to get the best results. They can then work with you to build and manage publishing schedules, and may also offer suggestions on when to publish different kinds of content (like Stories or photos).
Optimizing inbound marketing: Using Instagram as a crucial tool for content creation, agencies can help drive new traffic and leads back to your website through targeted campaigns. This can improve your inbound marketing results and boost conversions.
Audience analysis: Most Instagram agencies will help you to develop a deeper understanding of your target audience. They can work with you on improving your targeting strategies based on the information you collect and help with building user profiles.
Creating unique content: Agencies create all kinds of unique content, including copy for your Instagram ads, photos, graphics, and other visuals. They might even be able to help you find people who can voice-over your video or create animations for you.
Reporting: The majority of marketing agencies will offer analytical reports to show you the benefits of your promotional campaigns and help you to determine which of your strategies have the best result on your audience.
As mentioned above, many marketing agencies can also align your Instagram strategy with other social campaigns, starting with Facebook.
Dive Deeper:
* 14 Instagram Trends You Can't Ignore in 2023
* 9 Tips for Creating Instagram Video Ads that Actually Generate Sales
* How This E-commerce Store Doubled Its Revenue Using Our Facebook Ads Advice

How to Choose an Instagram Marketing Company
When choosing an Instagram marketing agency, there are several factors to consider that will ensure a successful partnership and help you achieve your desired results.
In the following subsections, we will discuss the importance of an agency's content creation capabilities, platform expertise, industry experience, and any red flags to avoid.
By taking these factors into account, you can make a well-informed decision and select the right agency for your business.
Content Creation Capabilities
One of the most important factors to consider when selecting an Instagram marketing agency is their content creation capabilities. As mentioned earlier, photography and video marketing are fundamental for producing captivating content that will draw the attention of potential customers. An agency's proficiency in these areas is crucial in ensuring your brand stands out on the platform.
Creating content that is both authentic and visually appealing is essential for building trust with potential customers and establishing a positive brand image. When evaluating an agency's content creation capabilities, businesses should assess their ability to create content that accurately reflects their brand's message and values. This will ensure that your brand's identity on Instagram is consistent and resonates with your target audience.
Platform Expertise
Platform expertise is essential when selecting an Instagram marketing agency, as it guarantees that the agency is well-versed in the platform and can produce content that is optimized for the platform's features and algorithm. When evaluating an agency, businesses should seek a firm with proficiency in crafting visually appealing content, understanding Instagram's algorithm and features, and familiarity with the business's niche or industry.
The platform expertise to consider when selecting an agency includes their knowledge of Instagram's features, such as Stories, Reels, and IGTV, understanding of the platform's algorithm, and experience in the business's niche or industry. By partnering with an agency that possesses these skills, businesses can ensure their Instagram marketing efforts are tailored to the platform and their specific audience.
Industry Experience
Industry knowledge is essential for an agency to create an appropriate aesthetic for a brand, in addition to generating ideas for content production and hashtag strategies. When selecting an Instagram marketing agency, businesses should evaluate the agency's relevant experience and expertise in their industry or niche. Additionally, businesses may request case studies, testimonials, and examples of how the agency has assisted similar brands in the past.
An agency with prior experience in Instagram campaigns will be well-versed in the type of content necessary to make an impact. By partnering with an agency that has a proven track record in your industry, you can ensure your brand's success on the platform and achieve your desired marketing objectives.
Access to Useful Tools
While many social platforms come with built-in reporting and analytics tools, you can often get deeper insights into your audience and marketplace by using third-party solutions. Most of the top Instagram agencies will have access to powerful tools to help give you the best possible data.
Aside from analytical tools, your agency might also leverage additional software such as Photoshop for enhancing the professional impact of your images, or scheduling software so you can always publish your content at the right time.
Dive Deeper: How to Boost Your Social Media Marketing Efforts with Content Marketing Tools
Red Flags to Watch Out For
When selecting an Instagram marketing agency, businesses should be cognizant of indications such as unrealistic promises, lack of transparency, and inadequate communication. Neglecting these red flags can potentially result in costly mistakes, lost opportunities, and failure to realize desired outcomes.
By paying attention to these red flags and taking measures to avoid them, businesses can make an informed decision and select the right agency for their Instagram marketing needs.
It's difficult to know exactly what kind of service you're going to get from your Instagram marketing agency straight away. However, examining each company carefully can sometimes highlight red flags, which may help you to avoid making the wrong decision. Look out for:
Limited reviews or case studies: If your company doesn't have any background working with other companies on Instagram, they can't prove themselves to you and your brand. Look for evidence that the agency is already successful.
Low quality software: If your agency doesn't have access to crucial tools for video and photo editing, this can damage the appearance of your brand and make it harder to attract followers in the future.
Guarantees of follower growth: While Instagram agencies can help you increase your follower count, they can't guarantee a certain number of followers in a specific time. If an agency gives you such promises, this could indicate they're using bots and spam techniques.
Dive Deeper:
* Growing Your Brand With IGTV: A Complete Guide
* 18 Reasons Why Your Instagram Posts Fail (And What to Do About It)
* How to Turn Instagram Followers into Customers with Ephemeral Content

Common Mistakes to Avoid When Choosing an Instagram Marketing Agency
When selecting an Instagram marketing agency, it is important to avoid common mistakes such as:
Not researching the company

Not setting clear goals

Not understanding the cost of services
To ensure adequate research, businesses should investigate the agency's past clients and results, testimonials and reviews, and their reputation in the industry.
Prior to engaging an Instagram marketing agency, it is essential to articulate your objectives and expectations for the project. This will guarantee that the agency is able to satisfy your requirements and deliver the anticipated outcomes. Additionally, businesses should comprehend the cost of the agency's services and verify that it is within their budget.
Ready to Hire the Right Instagram Marketing Agency?
Hiring the right Instagram marketing firm is a great way to give your business an edge over the countless other brands striving to stand out on the platform. With a great agency, you'll be able to strengthen your position online and attract more customers to your store.
When choosing an Instagram marketing agency, remember to:
Focus on access to the right tools, like Photoshops and analytics software
Look for evidence of previous successes with social media
Ask about their skills with different kinds of Instagram content.
You can even consider asking about the company's knowledge of features like Instagram Shopping, for increasing potential sales.
Schedule your FREE consultation with Single Grain's Instagram experts to discuss your Instagram marketing requirements.  👇
---
Instagram Marketing Agency FAQs
What do Instagram Marketing Agencies do?
Instagram Marketing Agencies help companies create, execute, and optimize effective marketing campaigns to reach their target audience on Instagram. With their expertise in the social media platform, they offer a range of services from content creation to account management to help businesses grow their presence and meet their goals.
By utilizing the right techniques, these agencies can provide successful results for businesses and build successful digital marketing campaigns.
Is Instagram marketing worth it?
Given Instagram's large user base and the success of direct purchases on the platform, investing in Instagram marketing is certainly a worthwhile endeavor. The user-friendly interface makes it easy to create content and engage with customers, making it an ideal platform for interacting with potential customers.
How do I start a marketing agency on Instagram?
If you want to start a successful marketing agency on Instagram, the key is to start off right by defining your niche and services, setting pricing, creating a business plan, building and nurturing your clientele, and tracking your progress.
With clear objectives in mind, you can start successfully building up your marketing agency and making it thrive.
What is Instagram influencer agency?
An Instagram influencer agency connects brands and content creators working on Instagram, offering services such as brand campaigns and long-term partnerships. Through these services, companies can access a powerful platform to help grow their business.
Influencer agencies provide a unique opportunity for brands to reach a large and engaged audience. They can help create content that resonates with the target audience, and build relationships with influencers who can help spread the message.
What is an Instagram marketing agency?
Instagram Marketing Agencies are dedicated to helping businesses reach their marketing goals. They specialize in creating and managing strategic campaigns on Instagram, allowing businesses to promote their brand while staying up-to-date with the platform's ever-evolving features.
An Instagram Marketing Agency is a specialized service that assists businesses with their Instagram marketing efforts. By providing expertise, creative solutions, and campaign management, these agencies ensure successful ad campaigns that reach desired audiences and maximize return on investment.